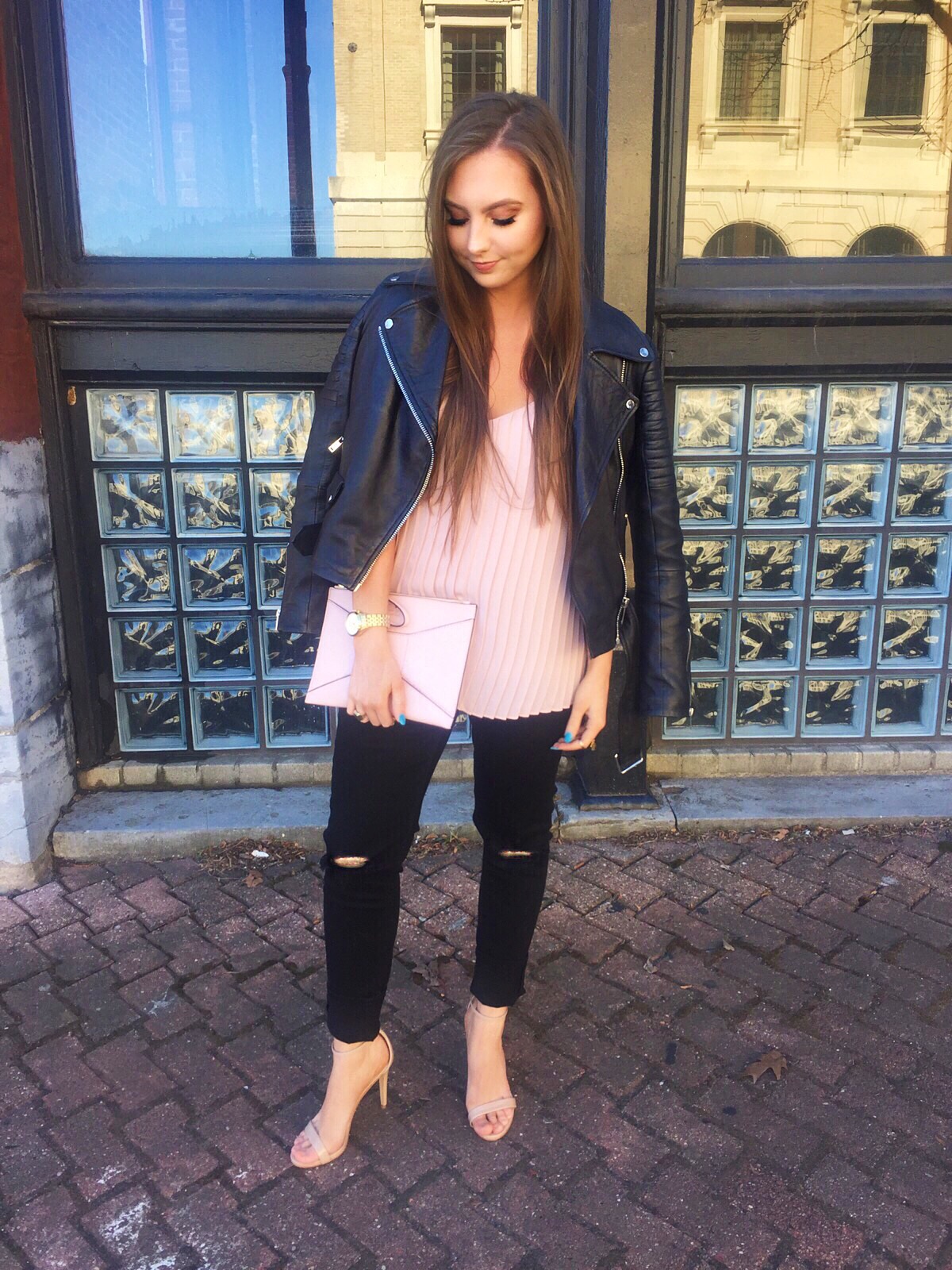 Happy Monday, lovelies!
I keep reaching for my black leather jacket lately so I've been loving pairing it with different looks. A black leather jacket is a definite staple of mine because it is such a versatile piece.
This time, I added a little girly vibe with a baby pink pleated top, pink Kate Spade bow clutch, and simple nude sandals.
I tied back into the moto feel with black ripped skinny jeans that I had been on the hunt for FOREVER! I finally found a pair that fit me at H&M for only about $25. STEAL!
It might just be my body type, but jeans are so difficult for me to shop for. I have a booty but a smaller waist so I usually have a gap in the back, but surprisingly these jeans do not do that. It's also difficult because I am only 5'2″ so usually the bottoms are too long so I have to cuff them. I rarely purchase jeans online for those reasons. That's why finding black skinny jeans with ripped knees were so difficult to find but thank the lord for H&M, honestly.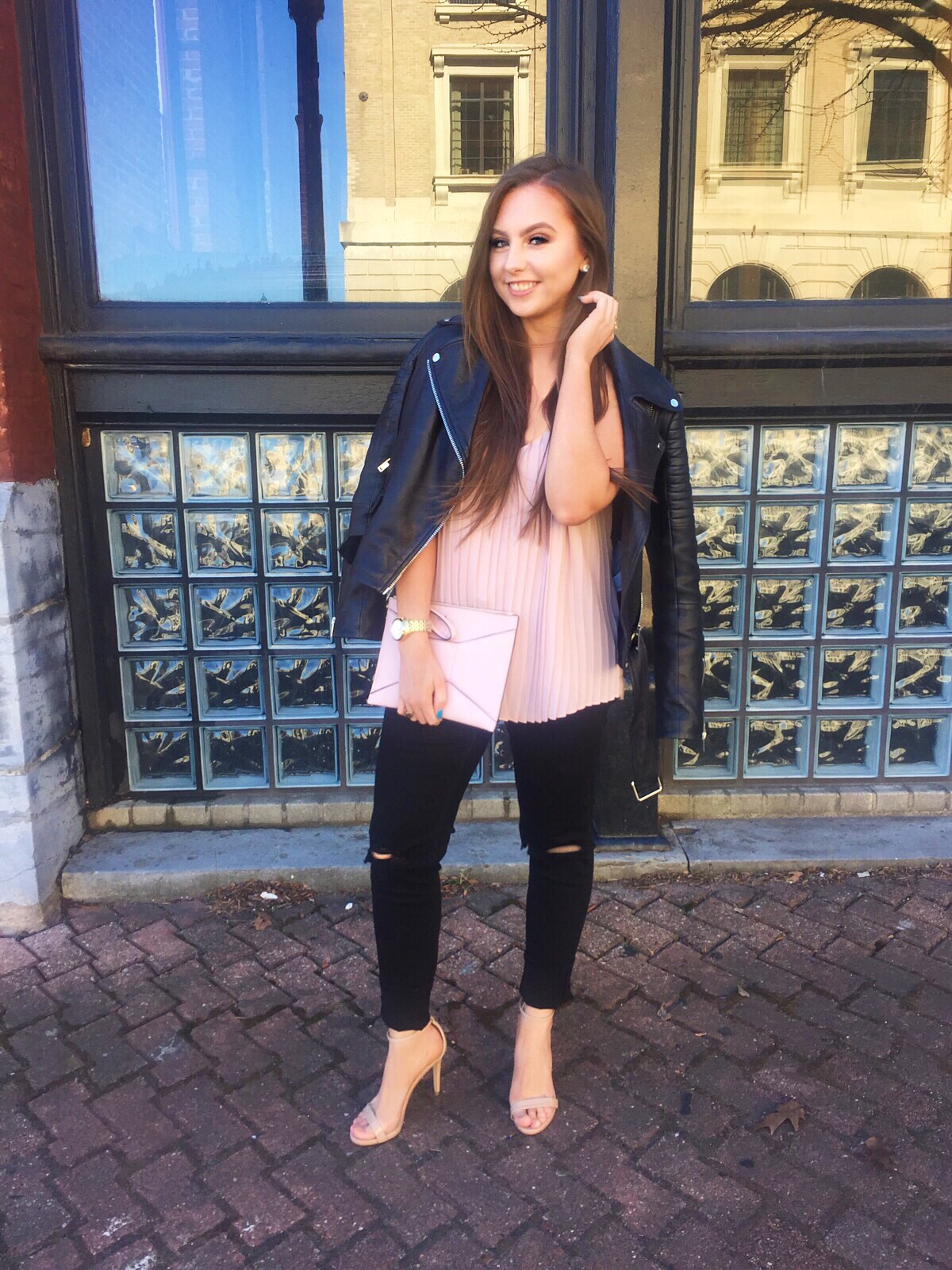 The day of this shoot, my best friend was in town so we went to Café Florentine for some goodies.
This place has the best chai lattes and desserts. Seriously though, you haven't lived until you've had one of their cream puffs.
Where is your go-to dessert place? What is your closet staple? Let me know in the comments below!
Xo, Nat
Photography: Annie Olczyk
Outfit Links
Jacket: Zara (Similar here)
Top: Nordstrom Rack
Jeans: H&M
Sandals: Steve Madden
Clutch: Kate Spade (Similar here, here, and here)