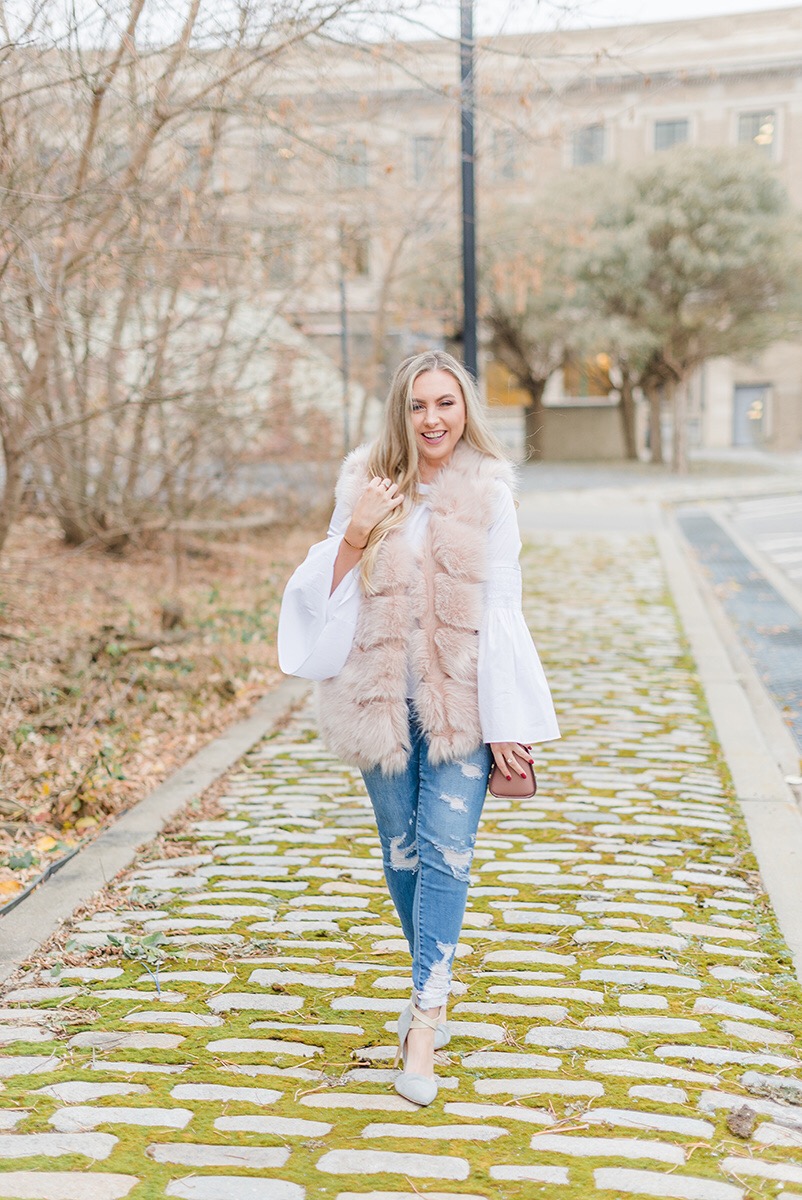 Happy Wednesday, lovelies! I hope you are all having a wonderful holiday season! We're SO CLOSE to Christmas and I can't believe it! I'm proud to say that I have all of my shopping done. I'm finally prepared for Christmas early—this officially makes me an adult, right? Anyways, let's jump into this week's outfit!
Pastels in the Winter
Who says you can't wear pale tones in the winter? Certainly not me and this gorgeous blush faux fur vest by Elietian proves it. This is a great quality vest that makes you feel sassy the second you put it on. You can pair it with a dress, with jeans like I did here, or even throw it over a jacket for some added flare. It's so versatile. I consider blush to be a somewhat neutral color so this faux fur vest will go with just about anything. But one of my favorite ways to wear blush is pairing it with white which brings me to my next point…
TJ Maxx is a godsend.
I'm telling you, I think 90% of the clothing I have bought in the last few months has been from TJ Maxx. They have the cutest, most on-trend pieces at affordable prices. Don't forget to check out the beauty section for discounted hair and skincare products too! This adorable white bell sleeve top looks great with jeans or tucked into a skirt. A great staple piece to have.
The Final Touches
Besides my distressed American Eagle jeggings, I finished off this look with a mauve Michael Kors crossbody which went perfectly with the blush vest. I also threw on my favorite Just Fab heels which are no longer available but I've linked a similar pair below.
How do you wear wintertime pastels? Let me know in the comments! Until next time!
Xo, Natasha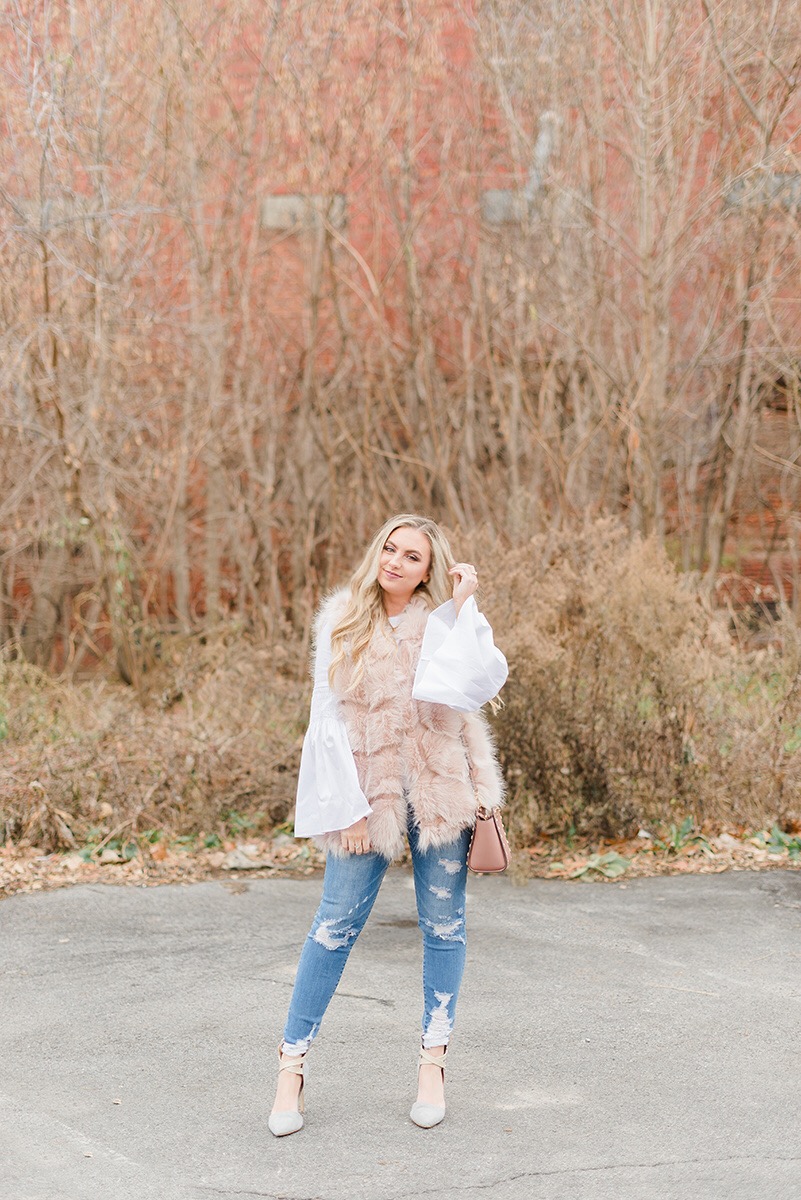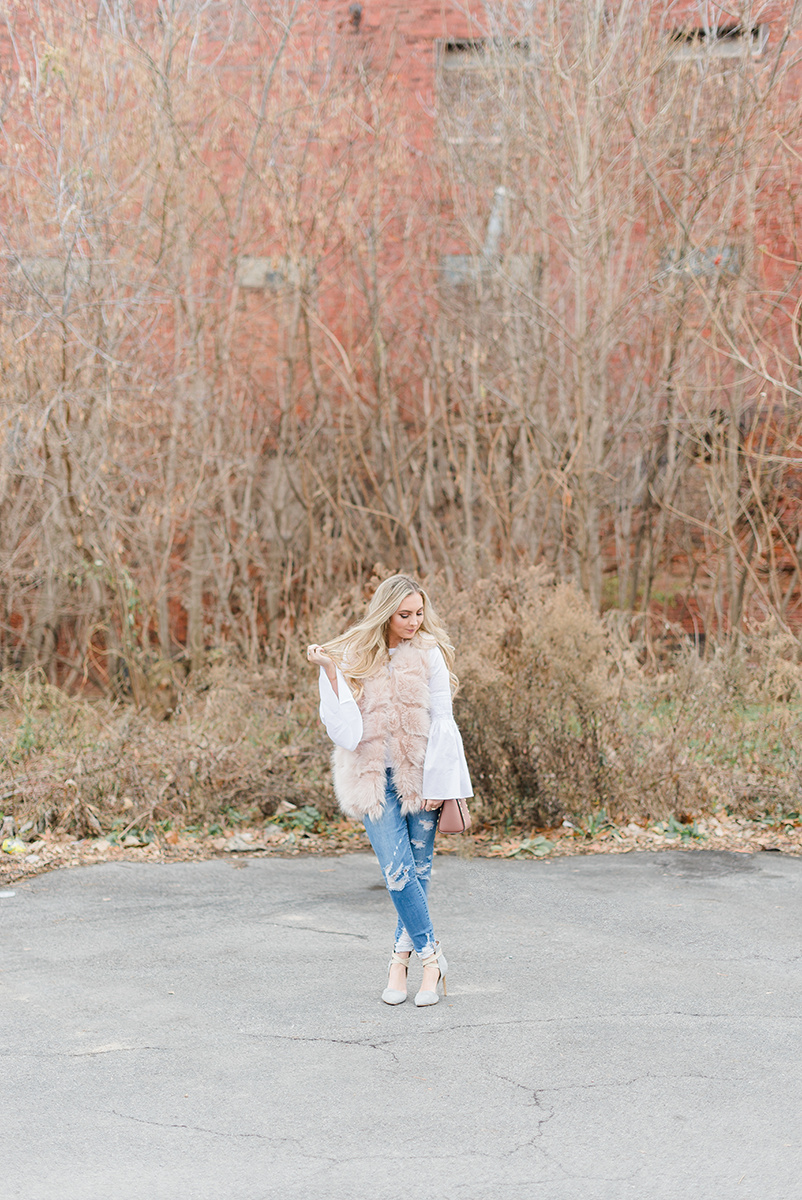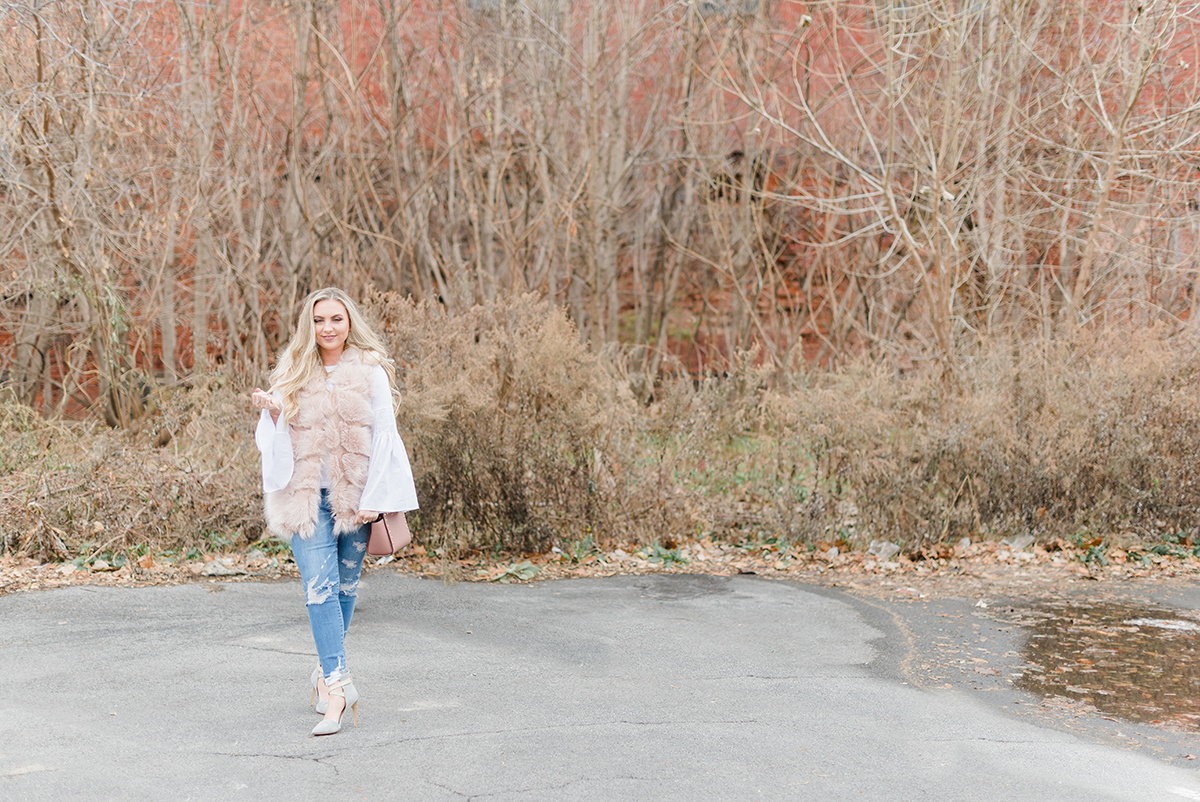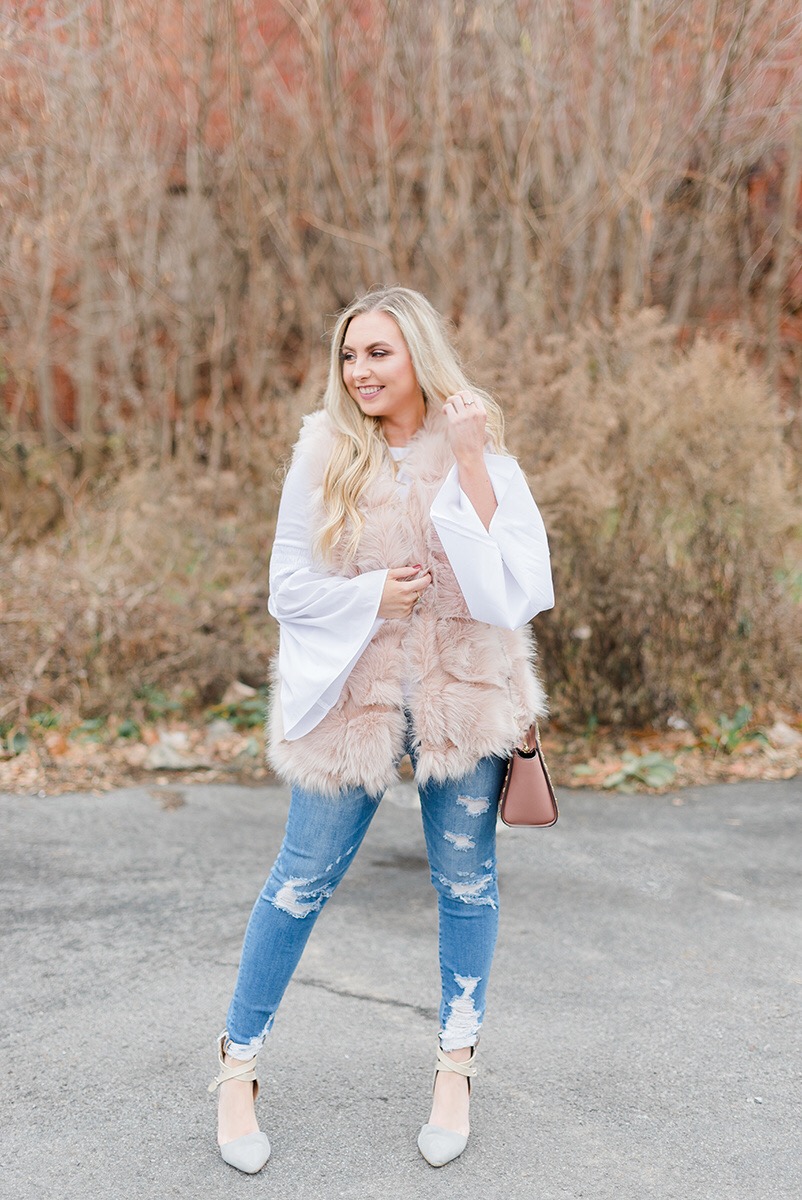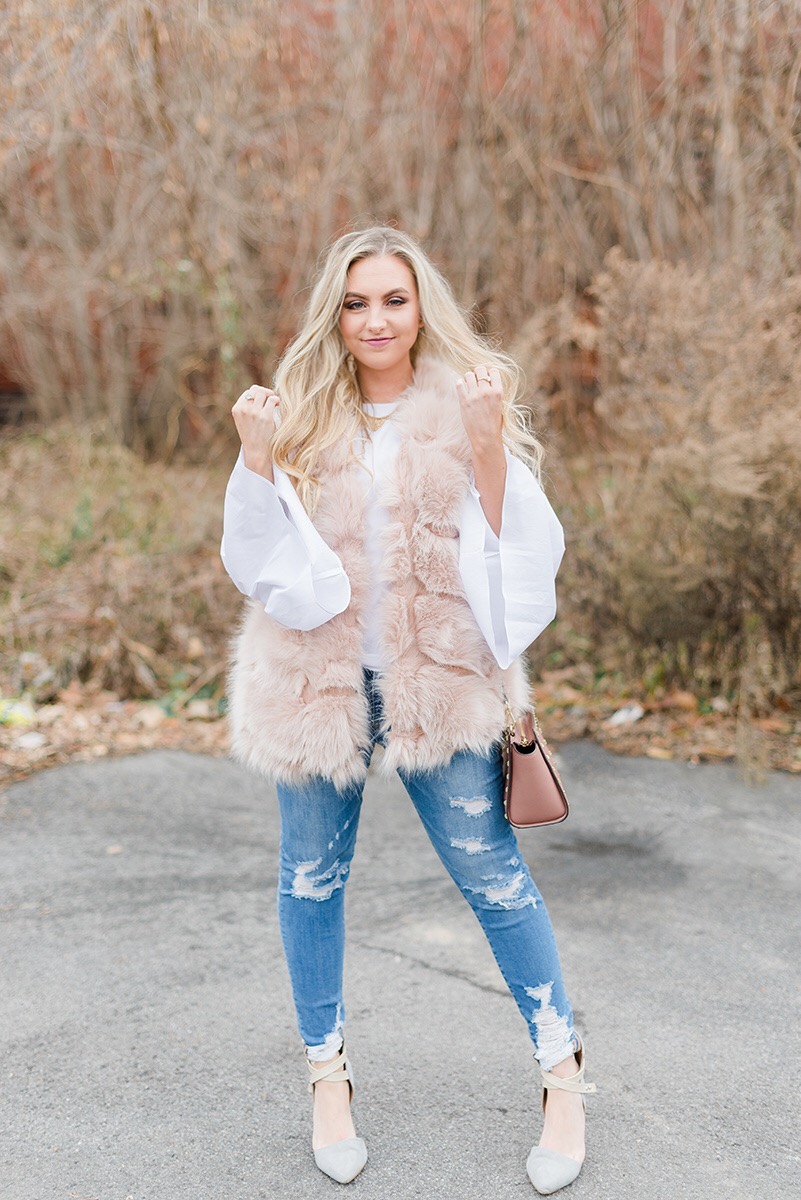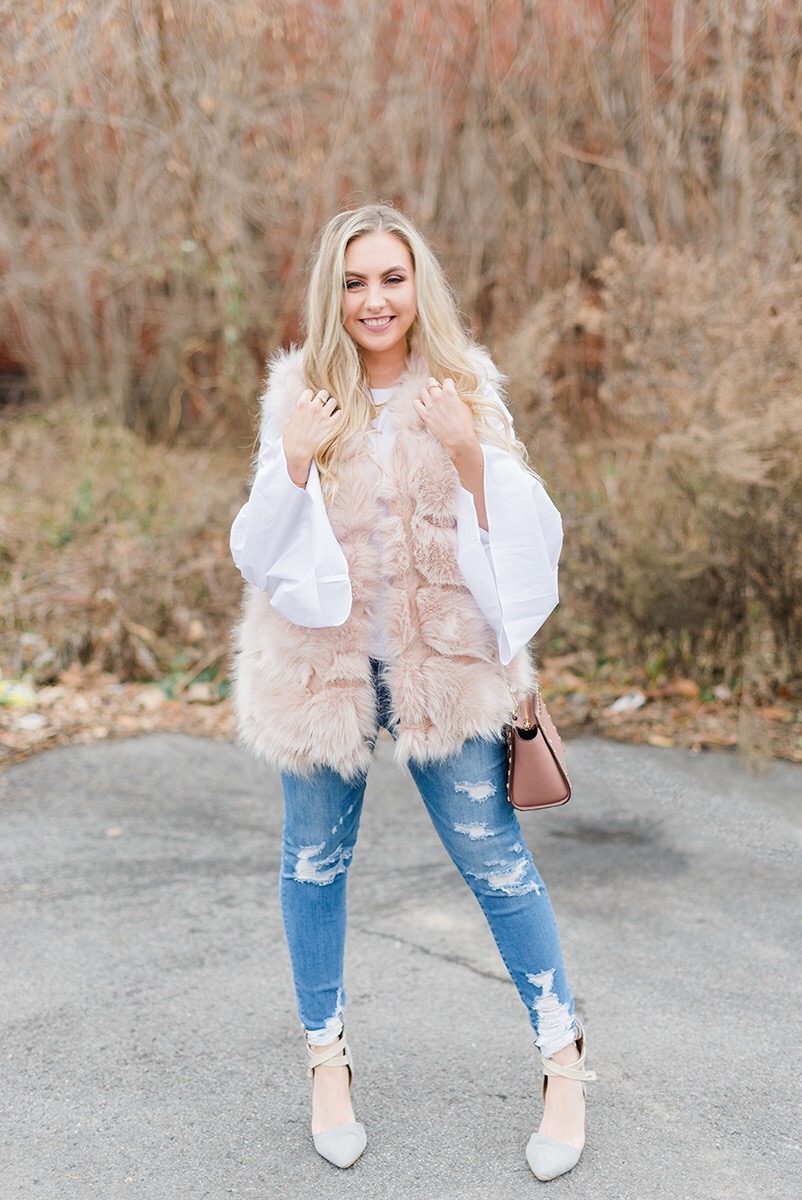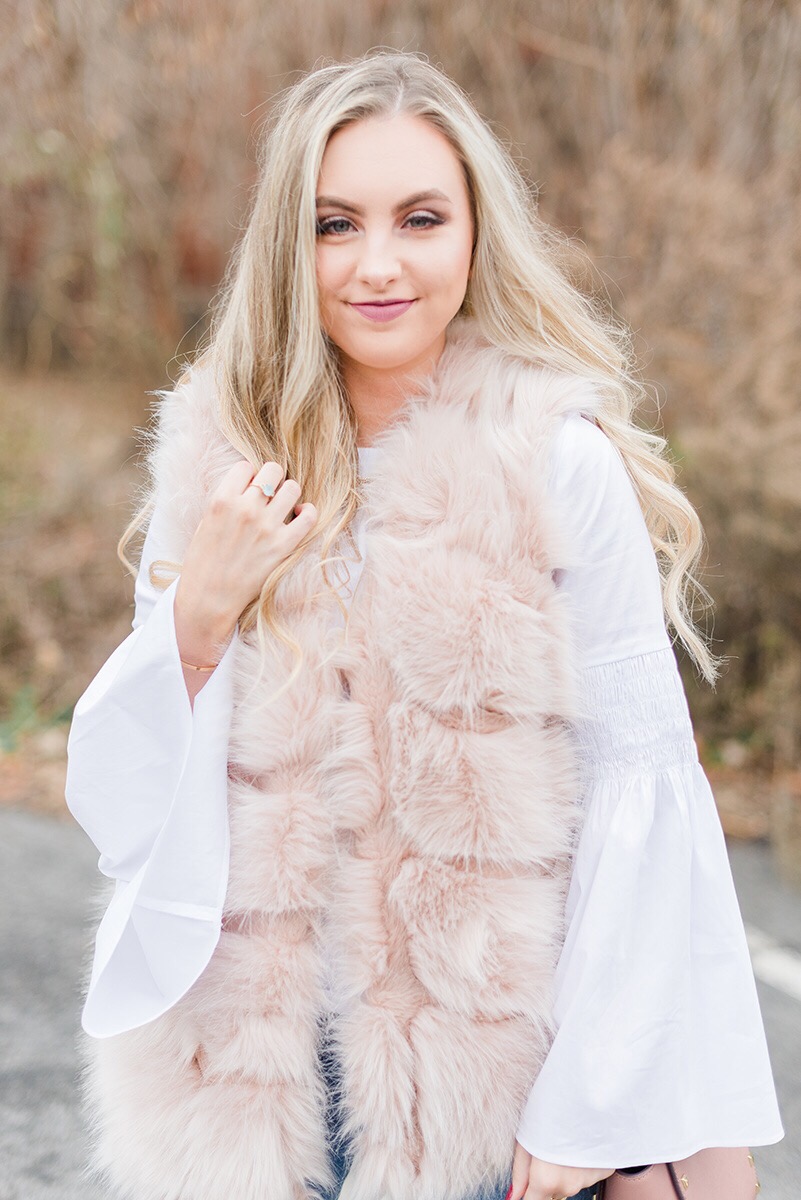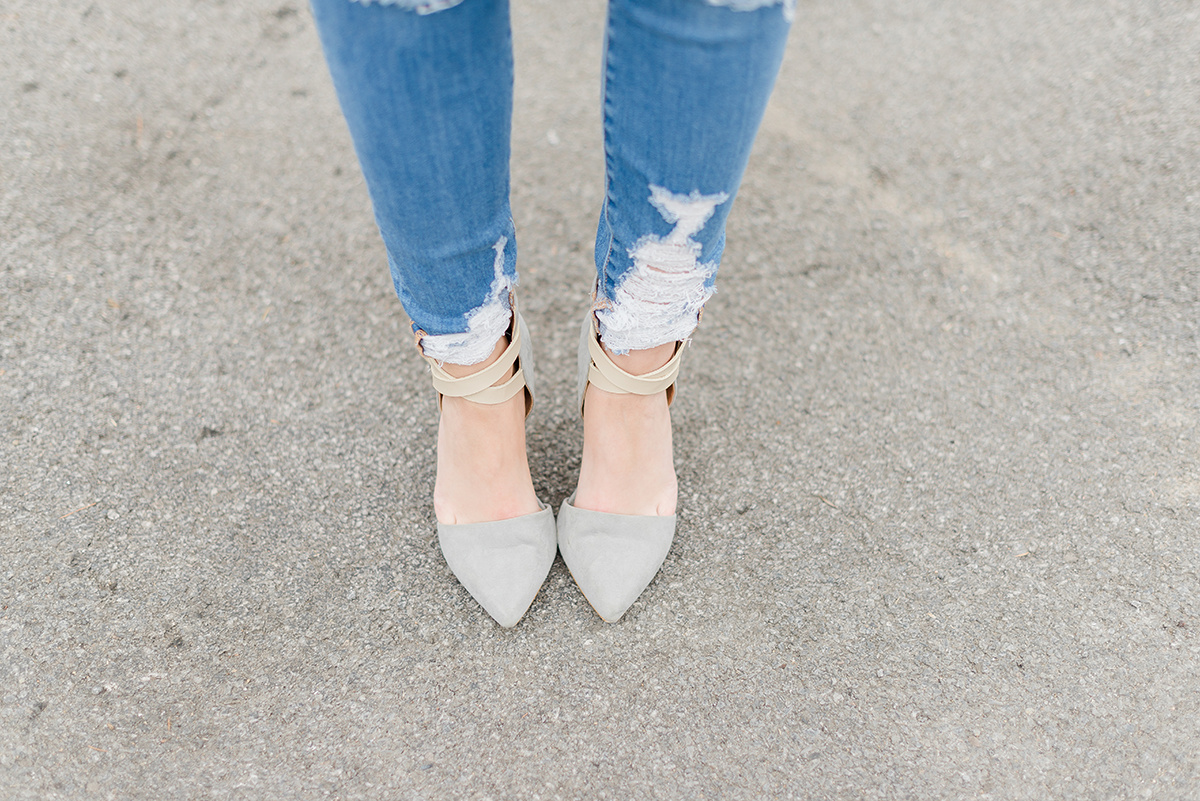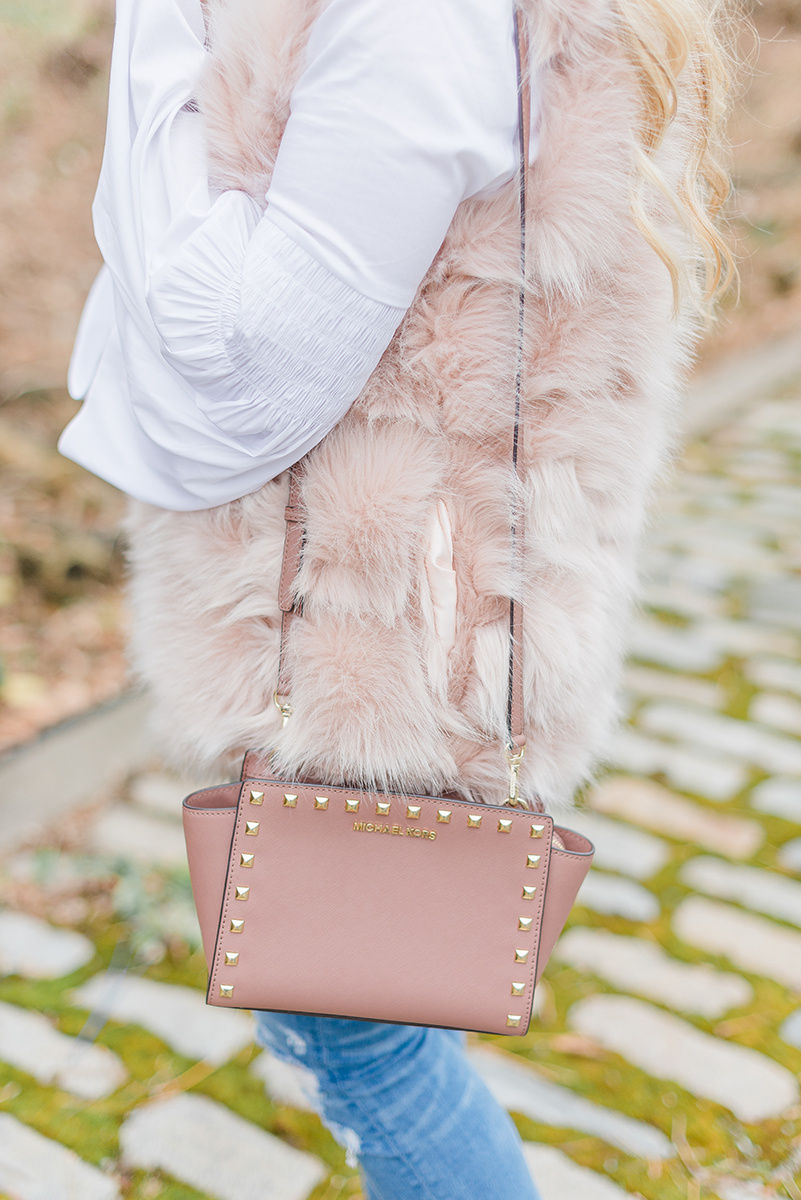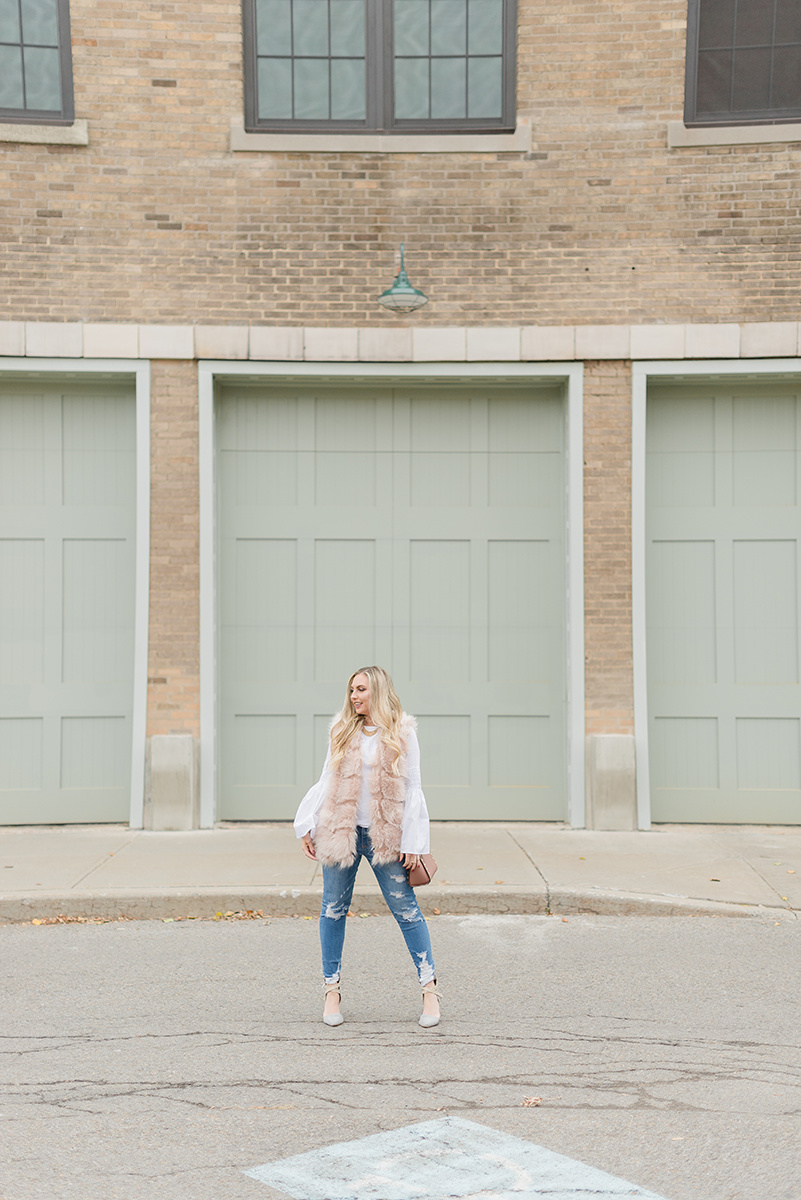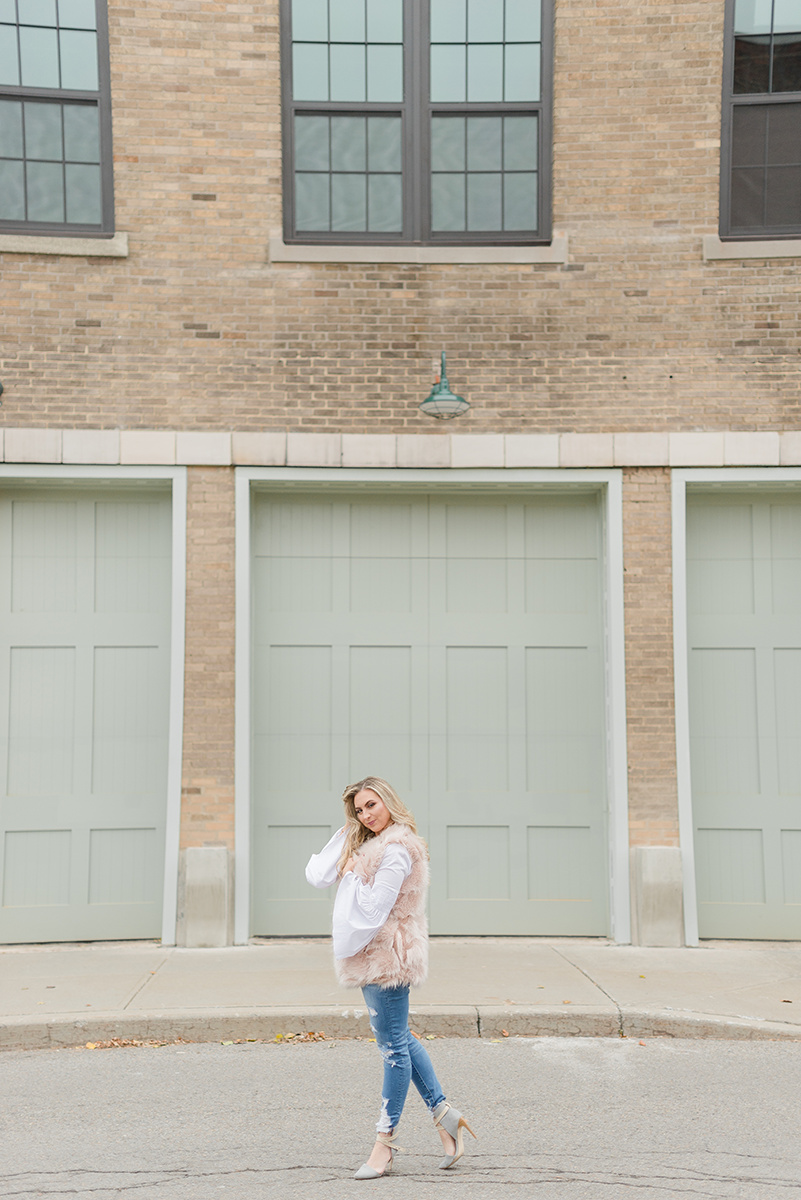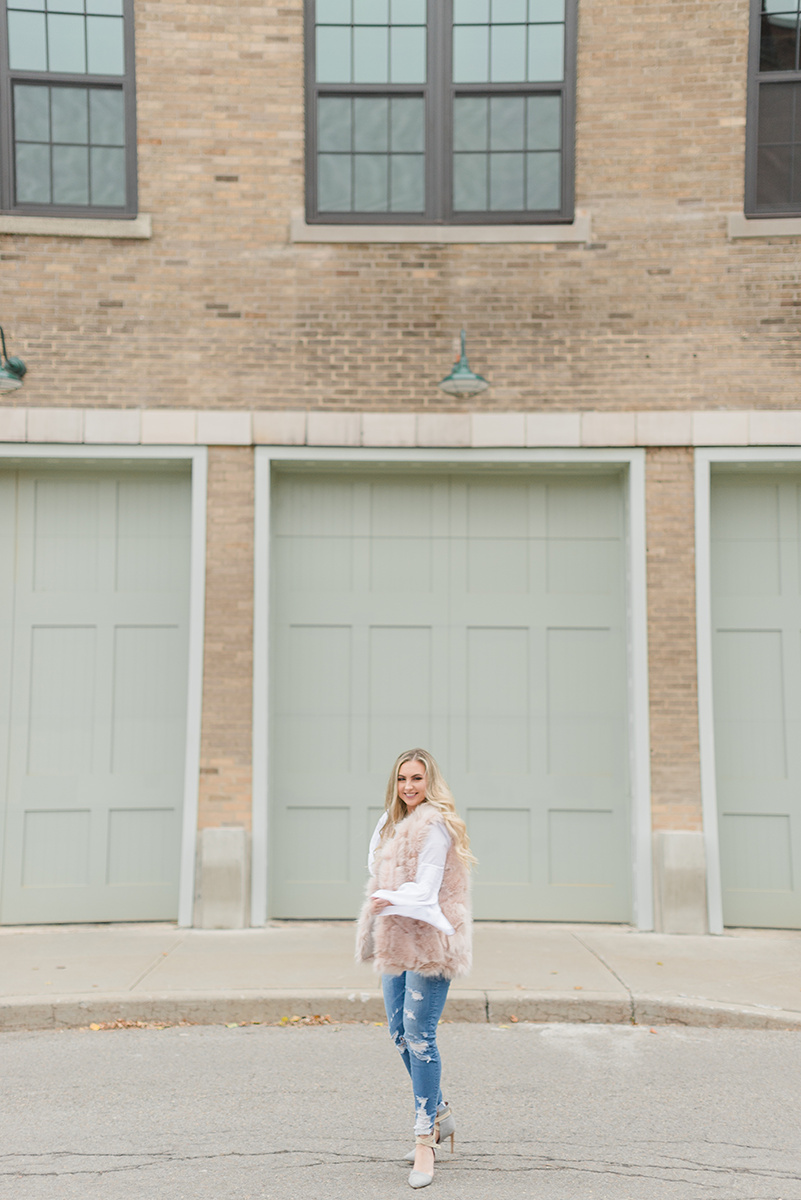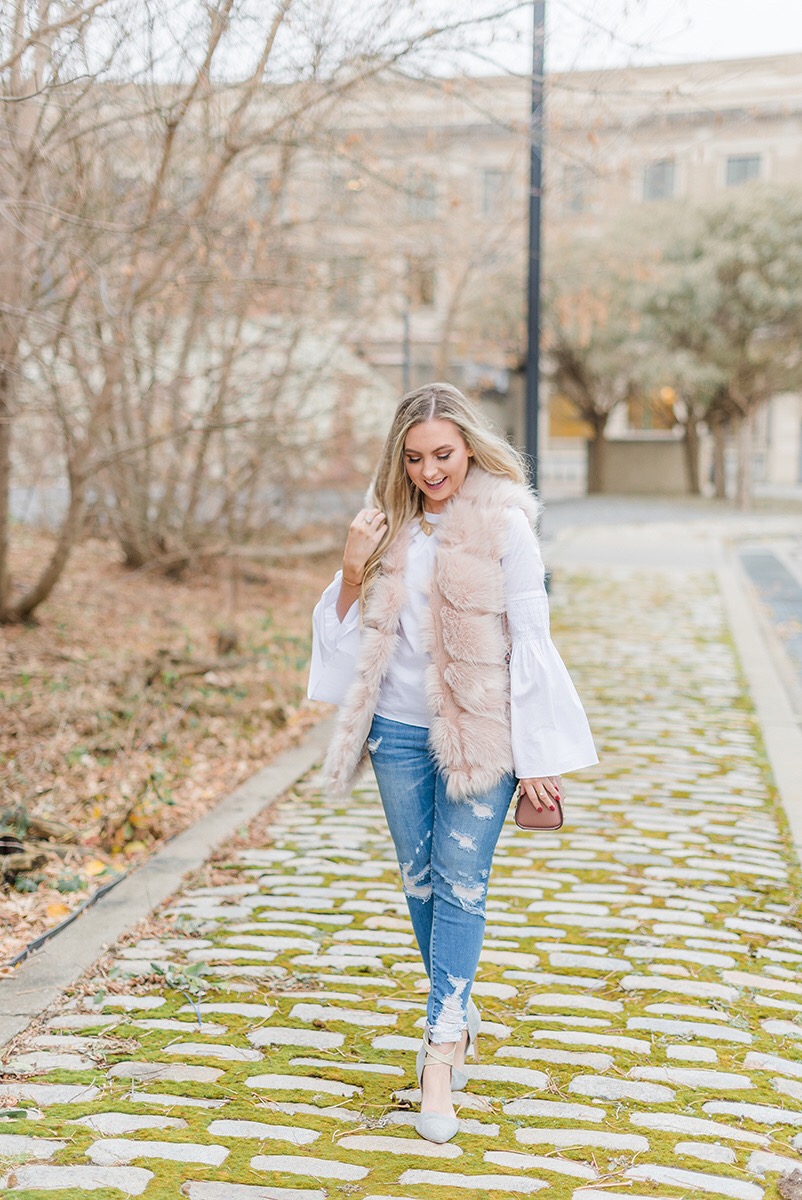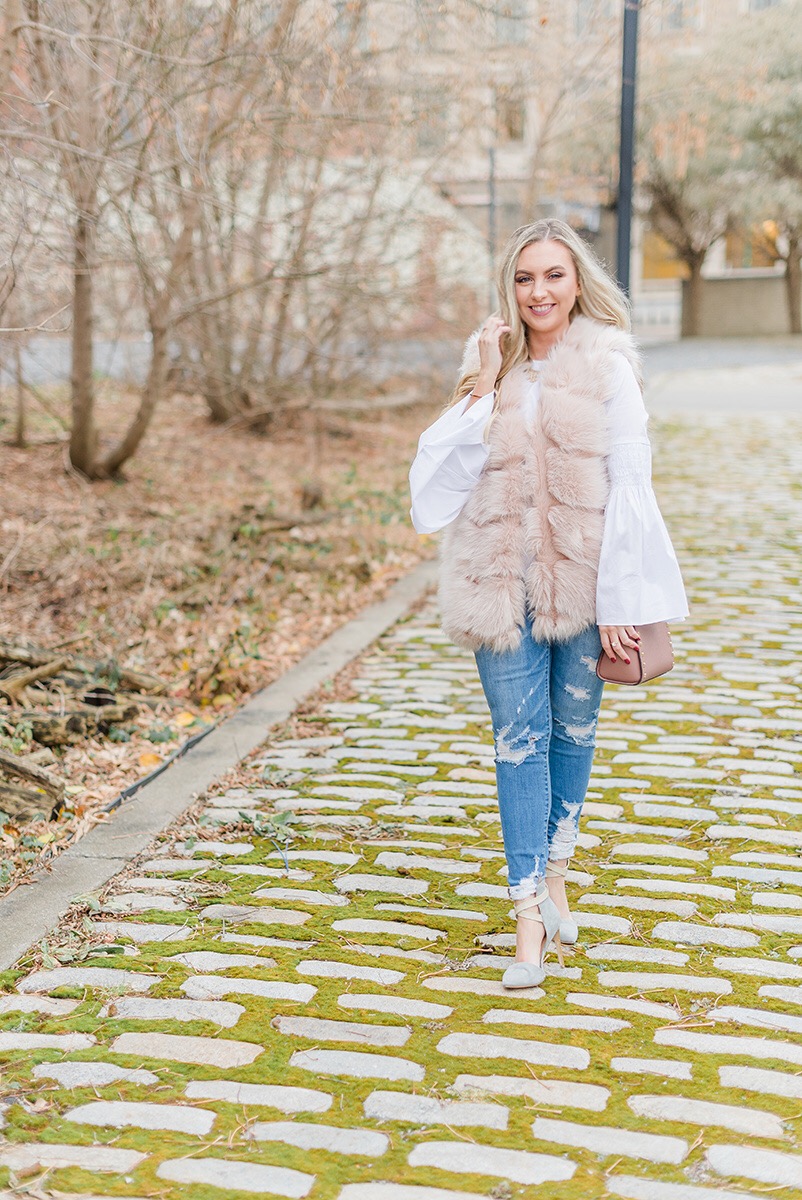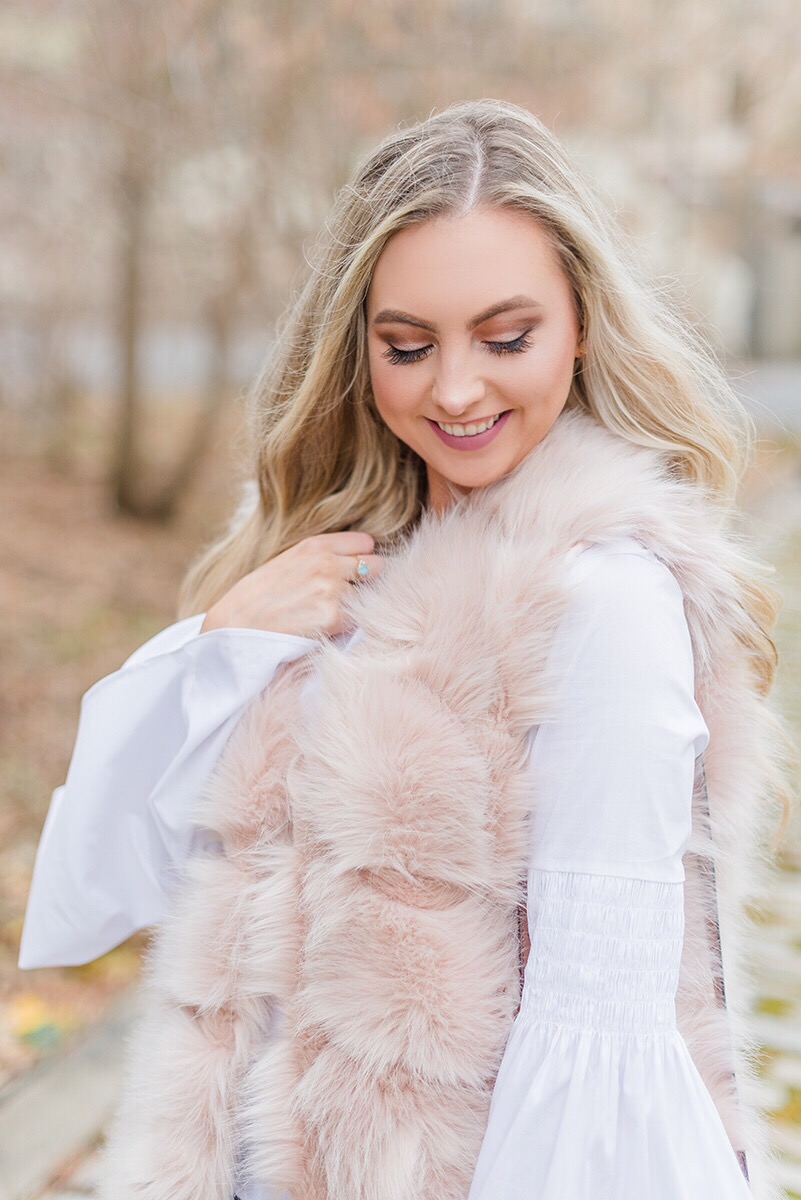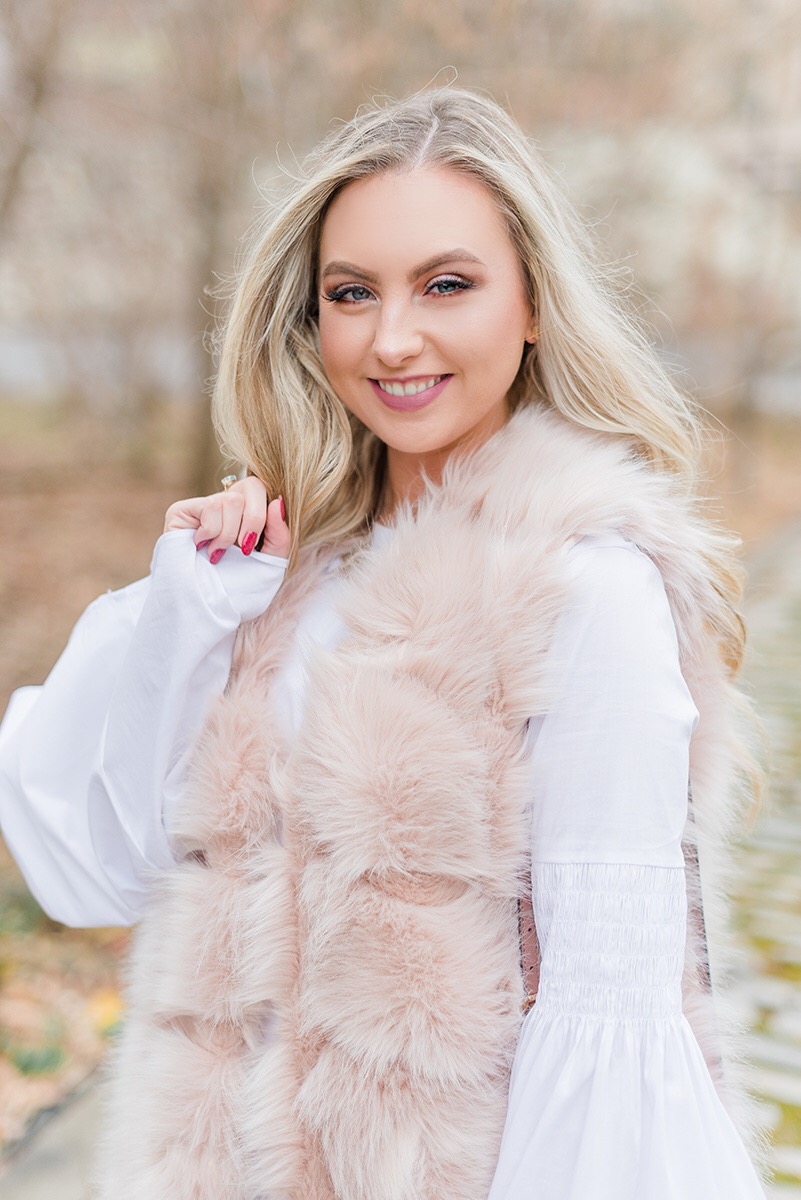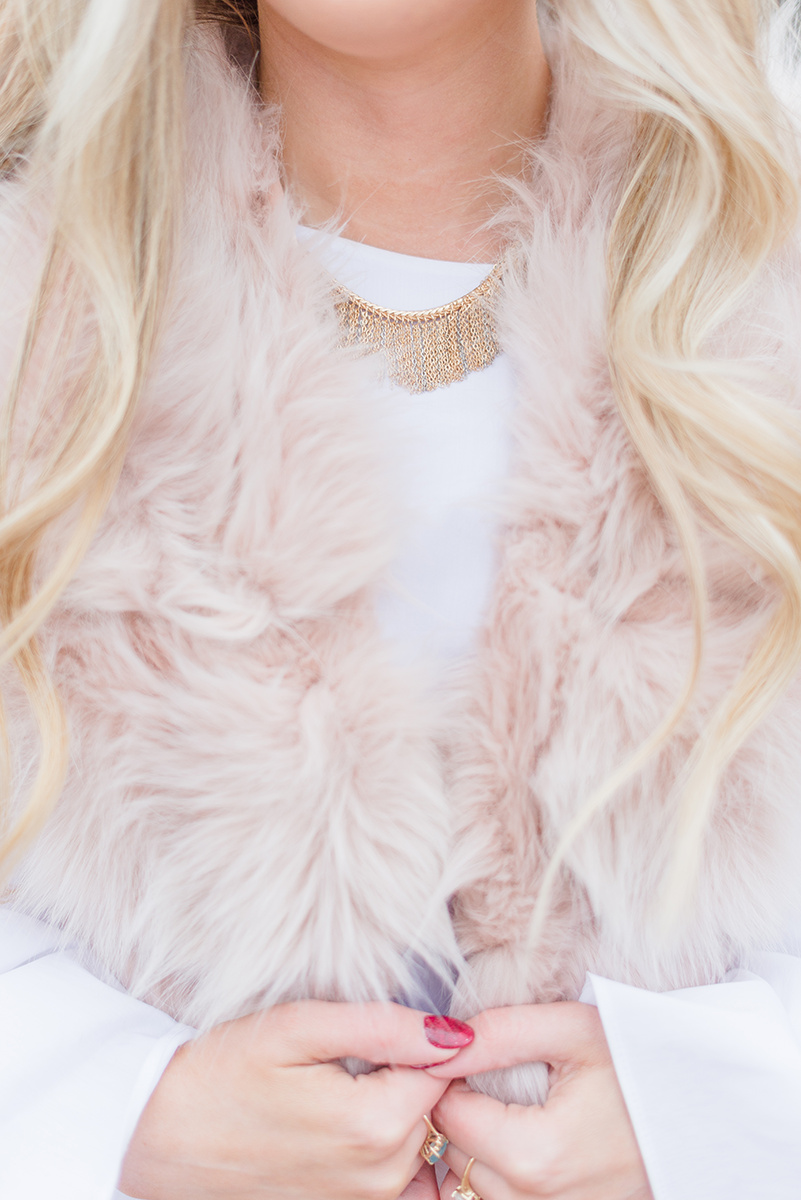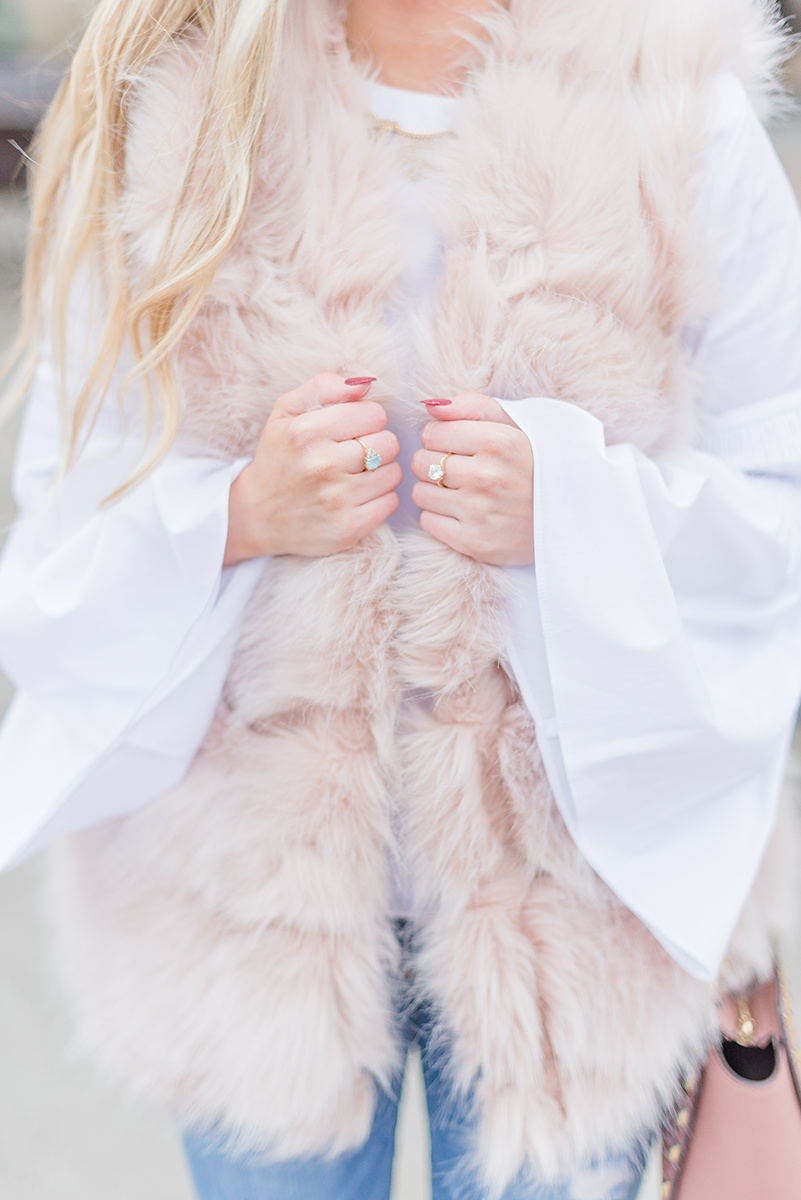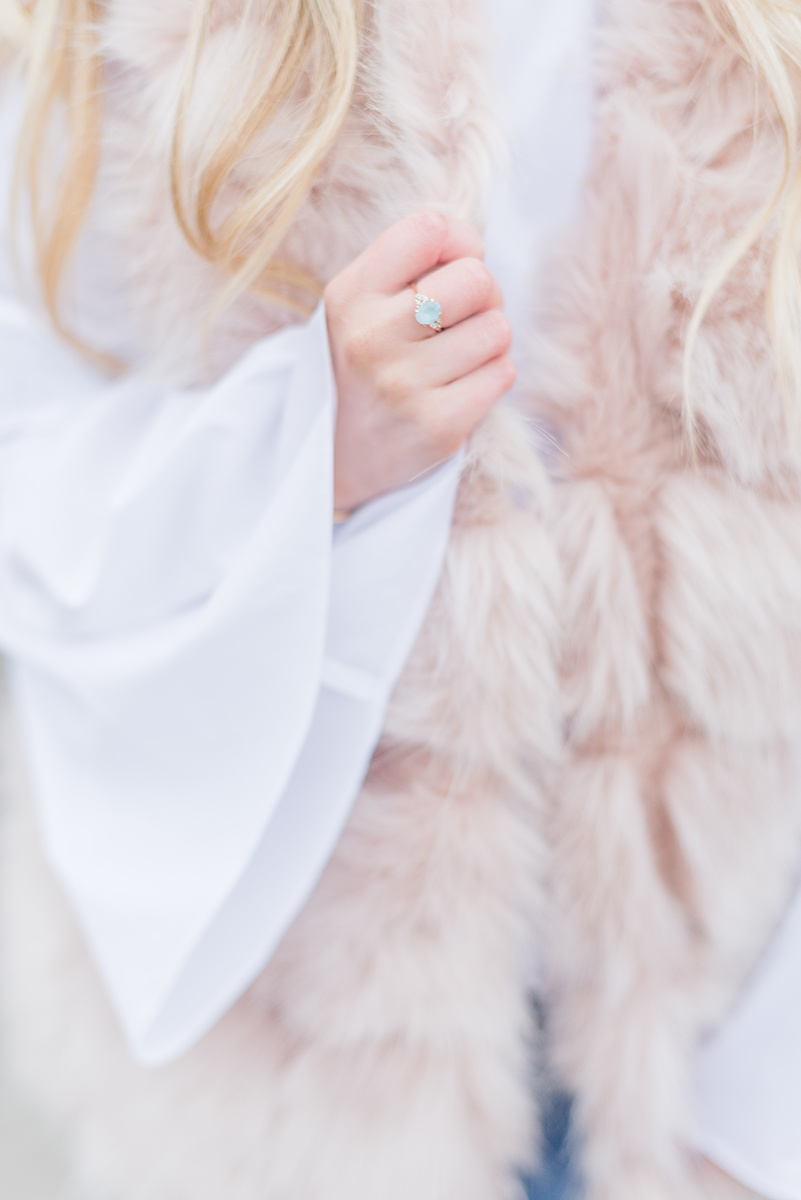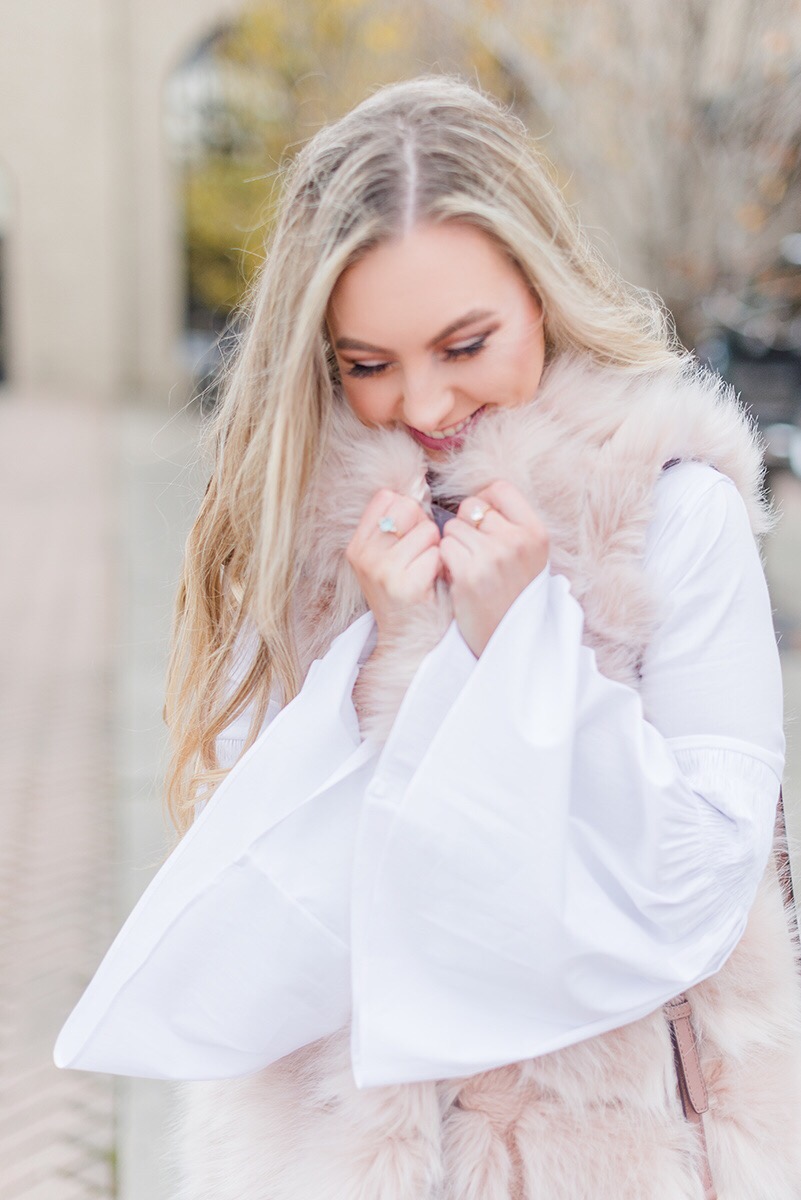 Photography by Molly Elizabeth Photography
Useful Links
Outfit Details
Molly Elizabeth Photography
My Social