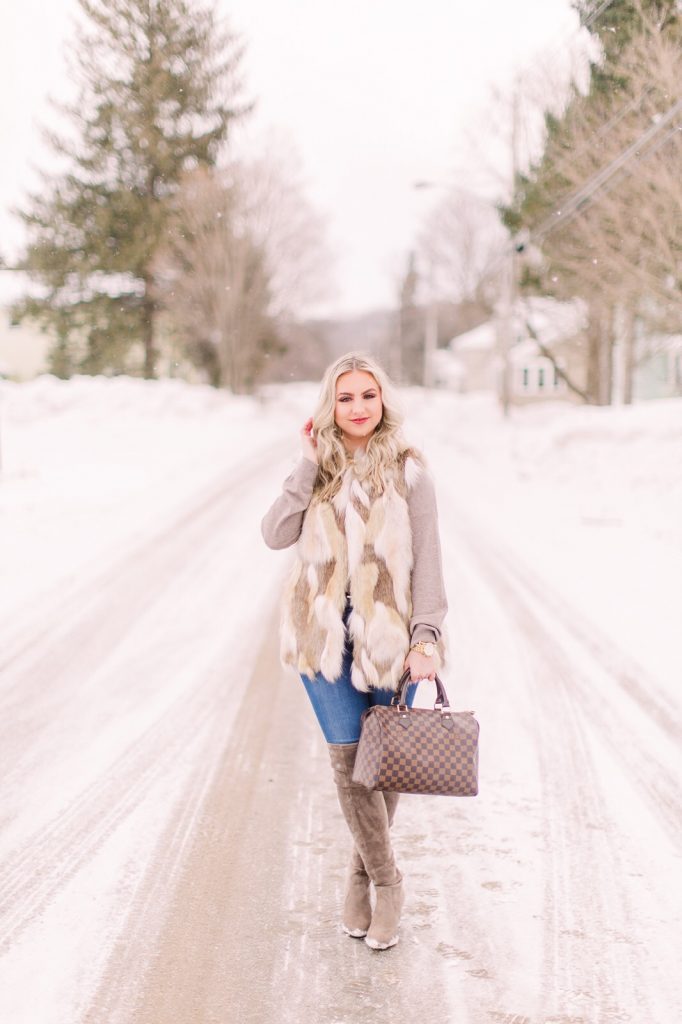 Happy Friday, lovelies!
I asked you all on my Instagram if you wanted to see a couple more winter looks since I have them photographed instead of hopping into spring. Since you agree that winter never seems to end in Central New York, more winter looks it is!
I found this vest when I was searching for a black faux fur vest. Because I have a shopping problem, I ended up with both faux fur vests. There's something about faux fur vests that really up the outfit game. I always feel incredibly boujee even if I did pick it up for less than $100 at H&M. I am in love with the colors on this one, I love the different patches of beige and taupe. Plus, this vest is great quality with an affordable price tag since it's from H&M. Unfortunately, it is no longer available, but I have different options linked below!
Staying along the taupe color palette, I wore the softest sweater underneath the vest that I picked up from Nordstrom Rack. I tucked that into some simple skinny jeans from Boscov's and tied everything together with these GORGEOUS over-the-knee boots from Goodnight Macaroon which are on sale right now with the code FRESH40!
Overall, I think this is an ideal outfit to wear when it's still chilly out but the lighter shades put you into spring mode. So yes, winter isn't over yet, but you can overcome it with some bright colored sweaters and cute vests.
Xo, Natasha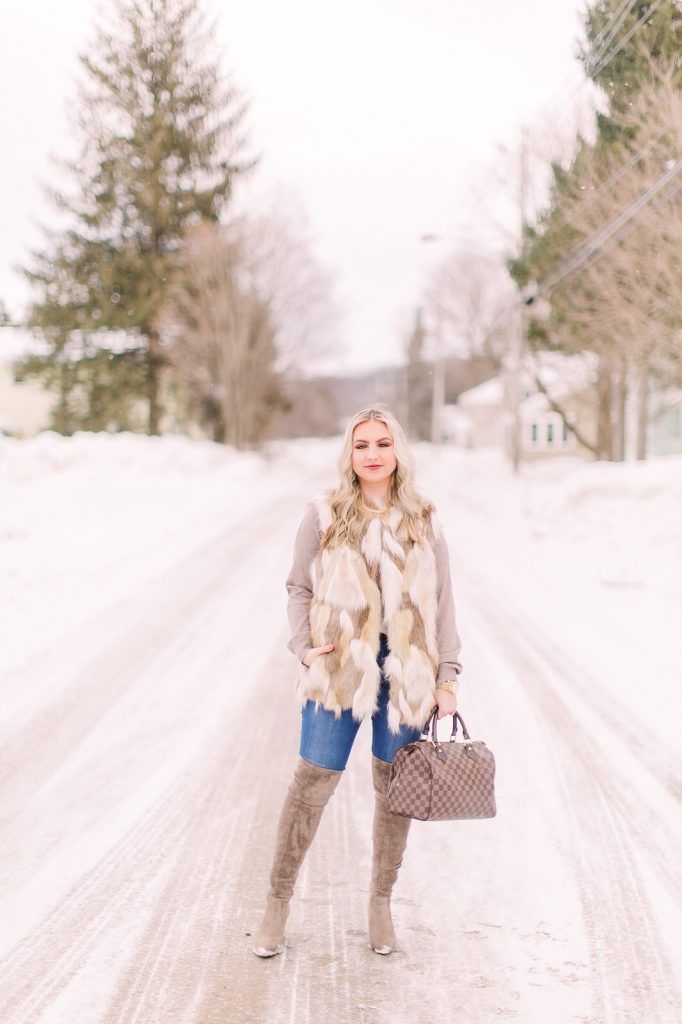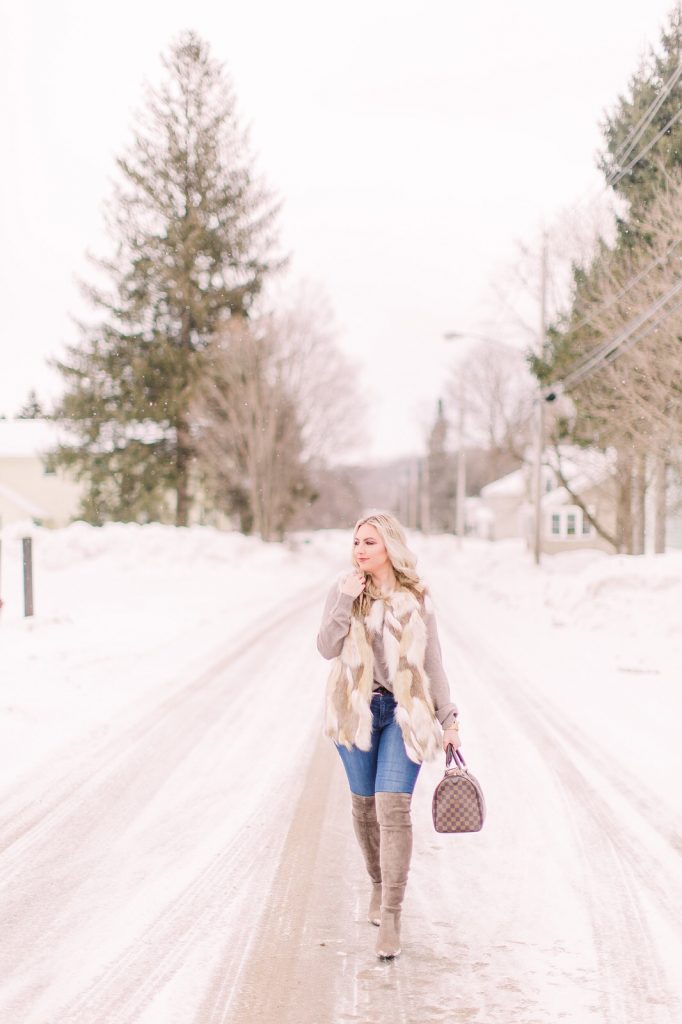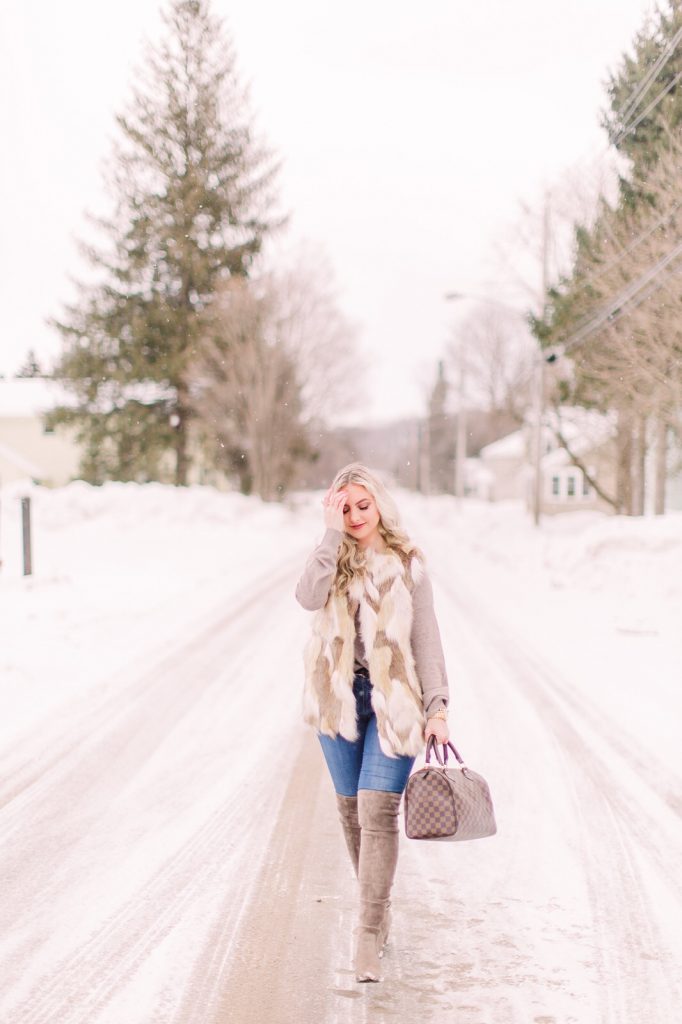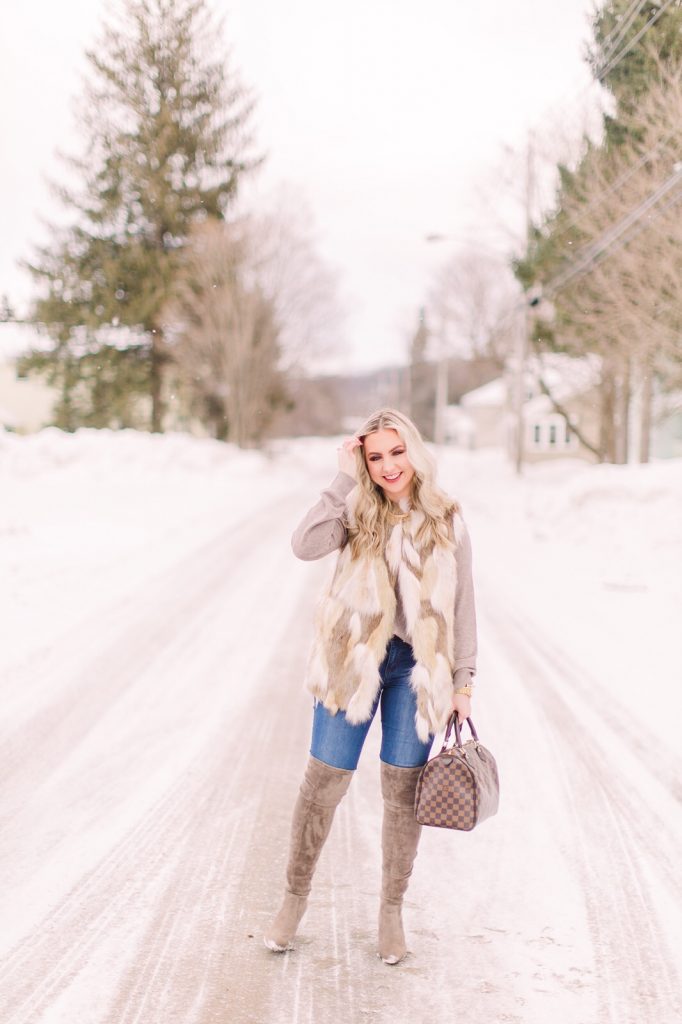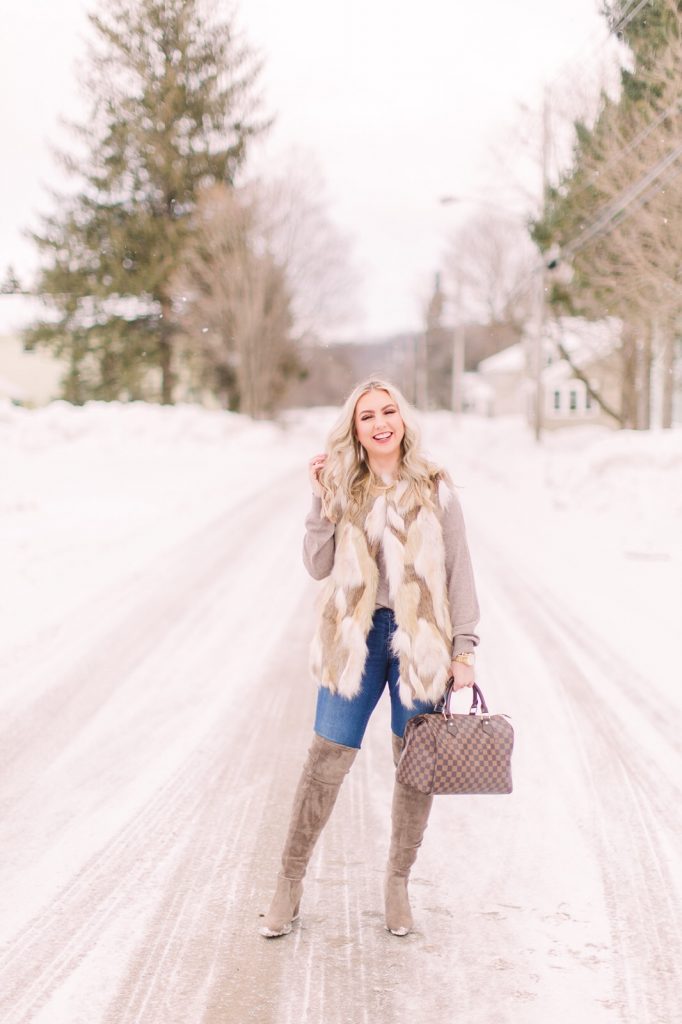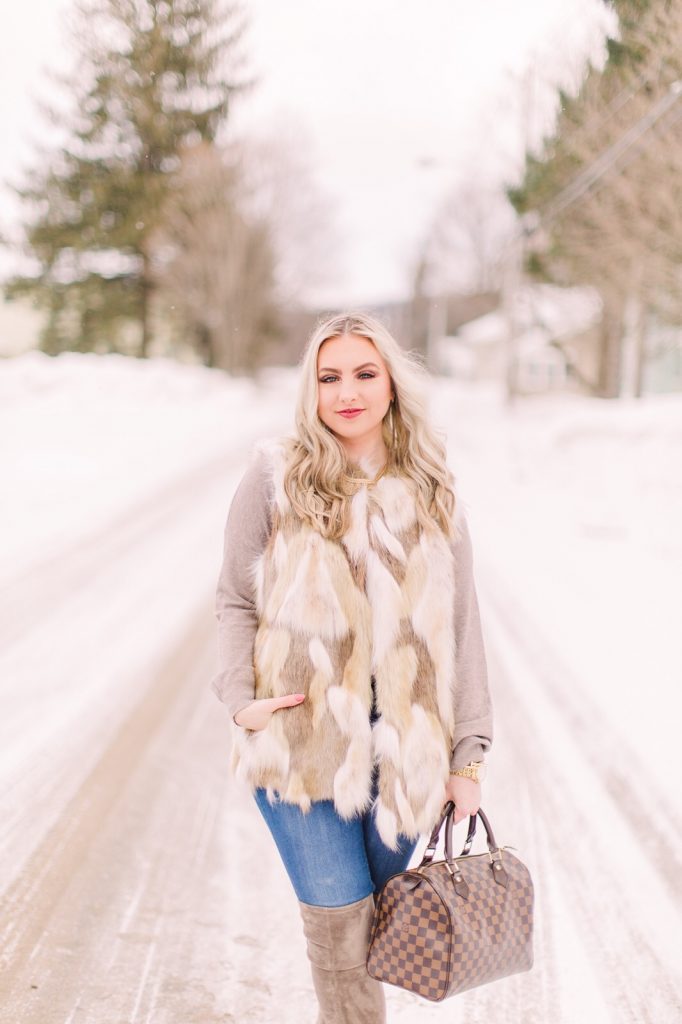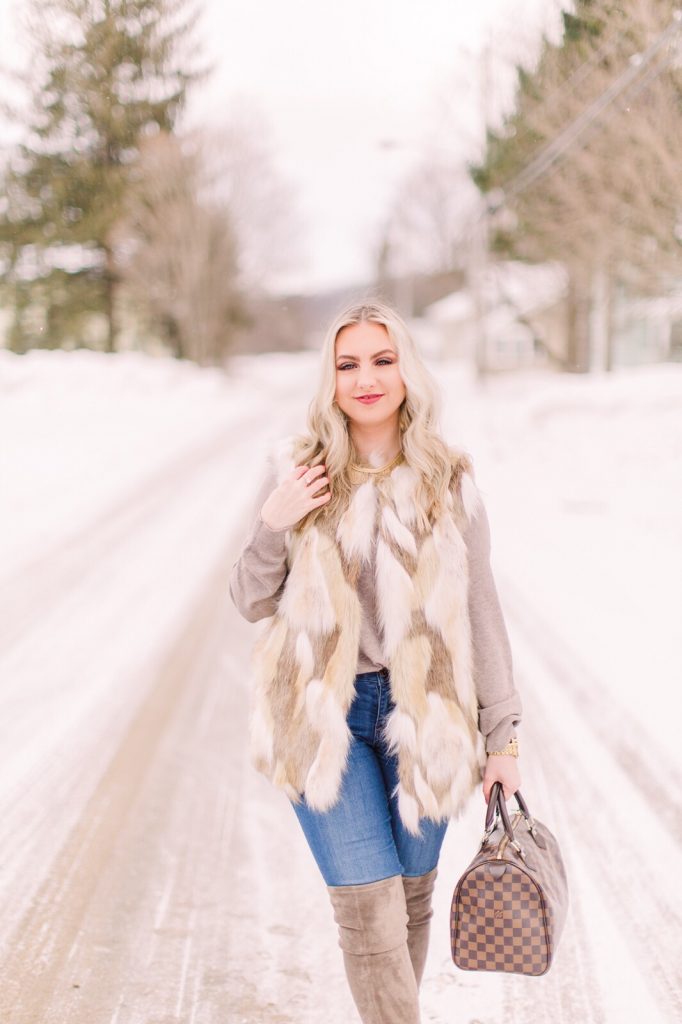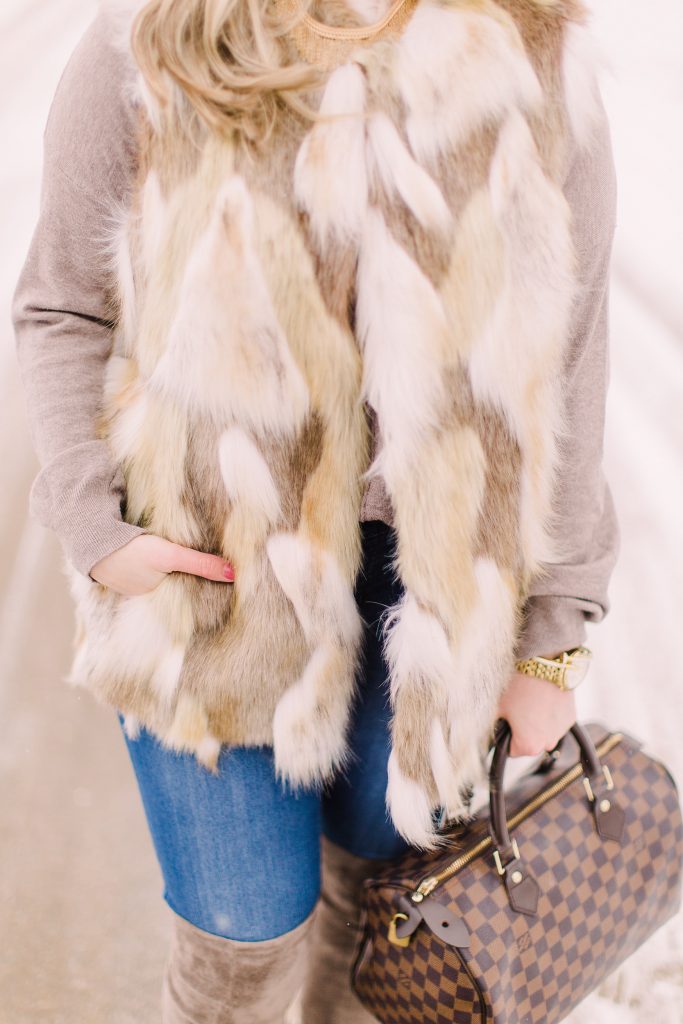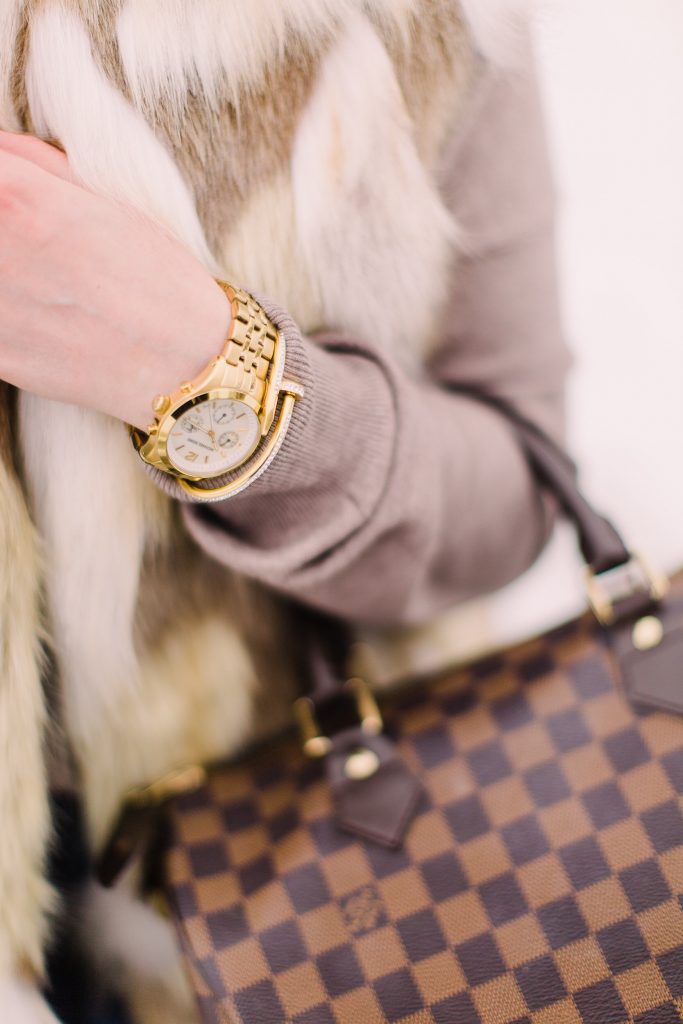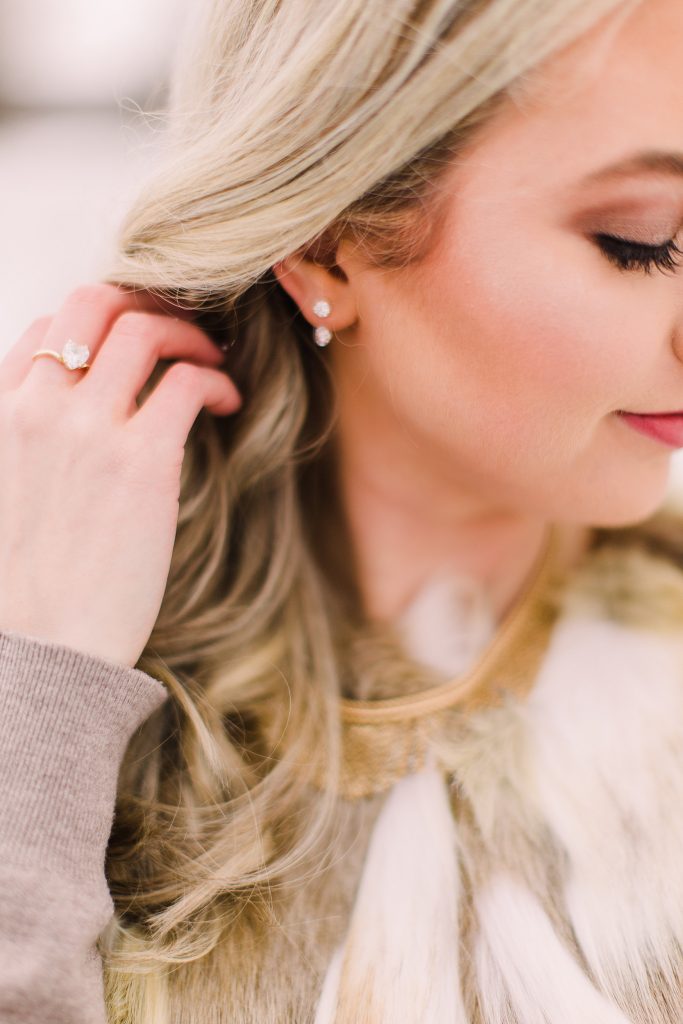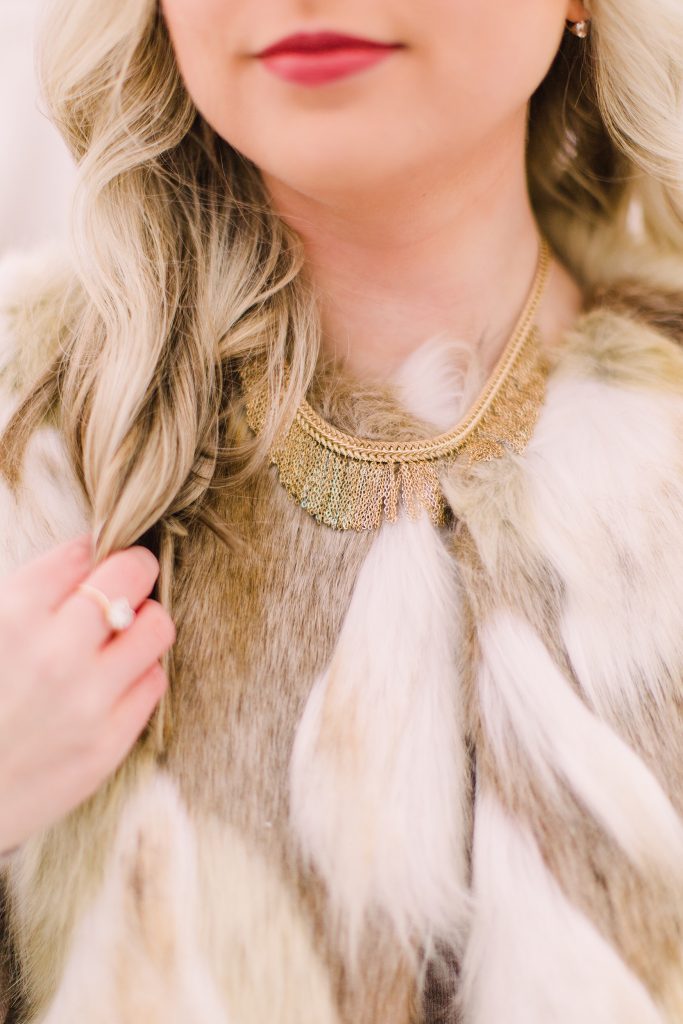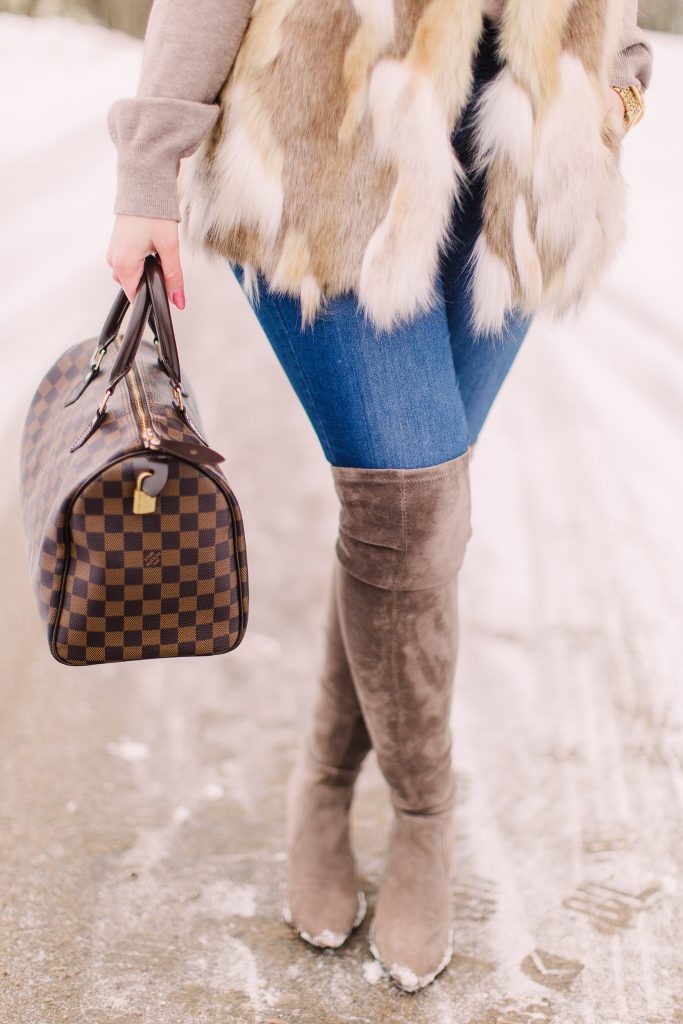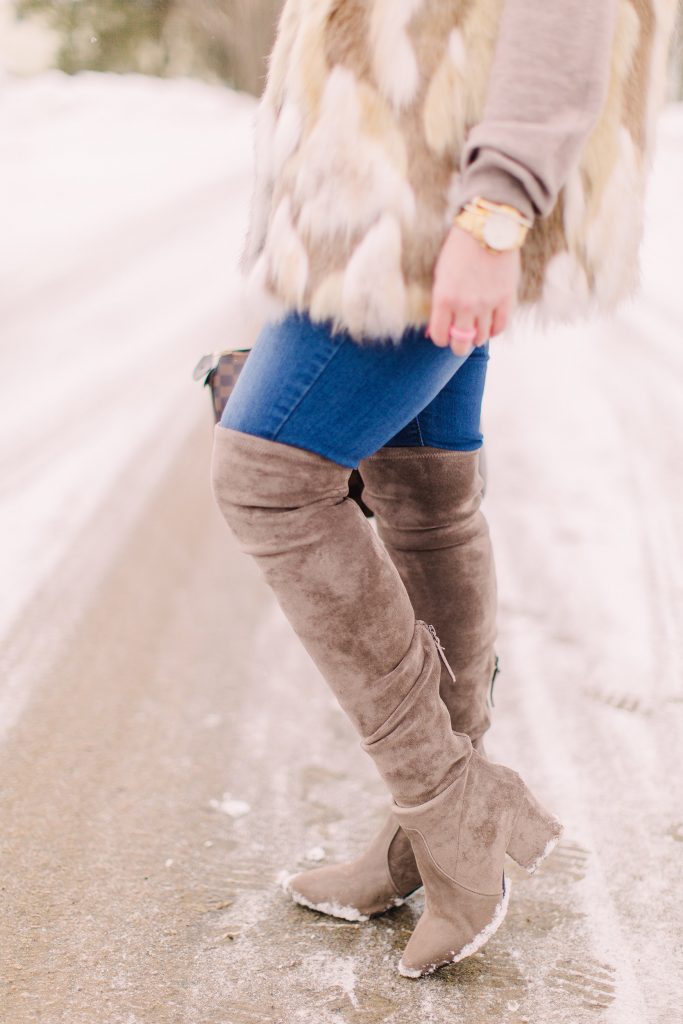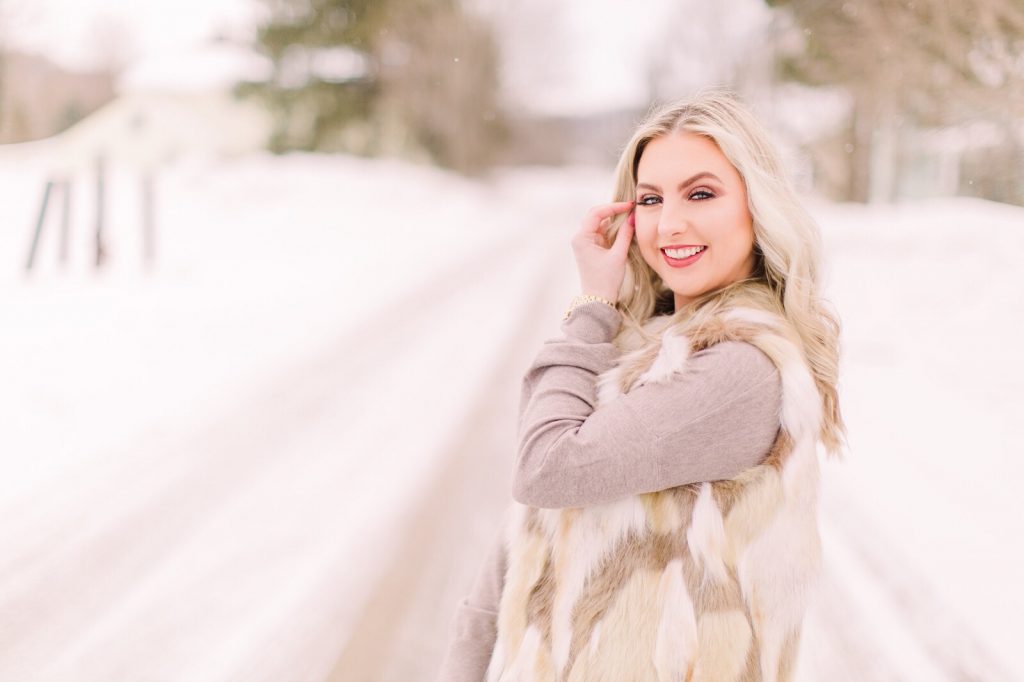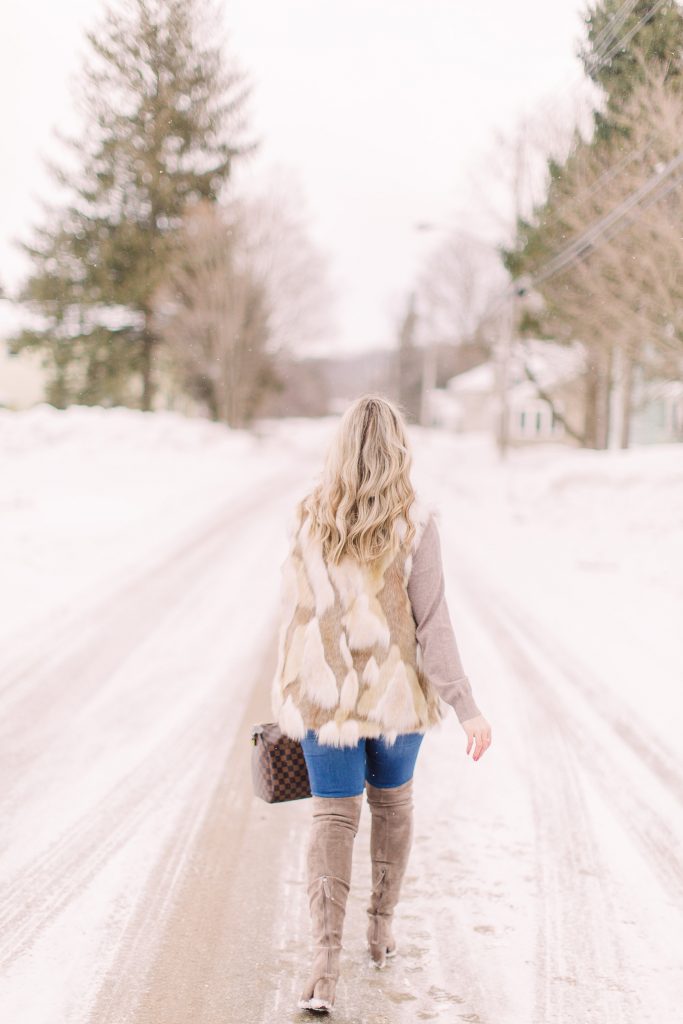 Photography by Molly Elizabeth Photography
Useful Links
Outfit Details –
Additional Links on my LikeToKnowIt profile found here or search 'Natasha Kirkland' on the LikeToKnowIt app!
Molly Elizabeth Photography
My Social