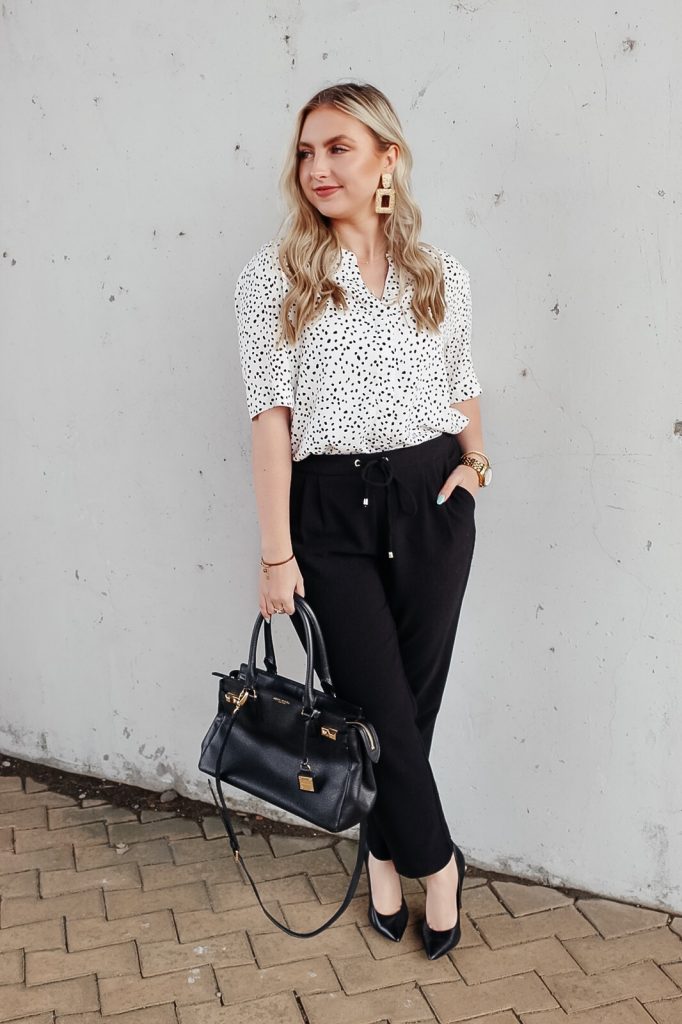 Hello lovelies!
Lately, I have been very motivated to get more content up for you all. This means trying out some different ideas than my usual casual looks. I figured, hey, many people are in an office setting for their job five days a week (including myself) and office wear is a lacking theme on fashion Instagrams and blogs. Thus, the office wear section of my blog was born!
This look is deceiving because it looks well put-together, yet it is extremely comfortable. First, I grabbed this polka dot short-sleeve blouse. Printed blouses are a great way to add character to your outfits while remaining office-appropriate. Then, I tucked the blouse into some simple black pants. Black pants are classic, dressy, and go with everything! However, this particular pair is made of stretchy cotton so they secretly feel like sweatpants. My favorite kind of outfit will always be dressy looks that feel like pajamas. If you're looking for comfort, cotton is a great go-to.
Black pumps are the best office staple, hands-down. They look elegant, chic, and will match nearly any outfit. My favorites are pointy-toe pumps as they look very modern. If you don't have a pair of black pumps for the office, I've linked a few options below. I promise, you will not regret having these babies in your closet. And before you protest, even if you don't work in an office, they still look fantastic with anything.
Along with black pumps, a black handbag is another essential for the office. In a work setting, I don't believe in wearing big, flashy logos, as it can be distracting. This Henri Bendel bag is simple, understated, and great for carrying anything you need for that big meeting.
Finally, I have to talk about these earrings because COME ON. I discovered these from Zara a couple of months ago but they have been sold out forever. Luckily, I randomly checked their site the other day and BEHOLD! There they were! They are so cute and only about $20. I will say, though, they are definitely heavy. So if you can't stand heavy earrings, these probably aren't for you.
That's it for the outfit deets! But, before I go, I do have a few questions for you. With this new motivation, I want to revamp my blog a bit. I've asked a few questions under the "Blog" highlight on my Instagram Stories. For those of you who don't follow me (what are you doing?) or don't have an Instagram (also what are you doing?), leave a comment with your response to these questions:
Do you prefer morning or evening posts?
How many posts would you read per week? (1 post, 2-3 posts, etc.)
Would you like more office looks?
More beauty posts?
Any other requests/suggestions?
Thanks everyone! Talk soon!
Xo, Natasha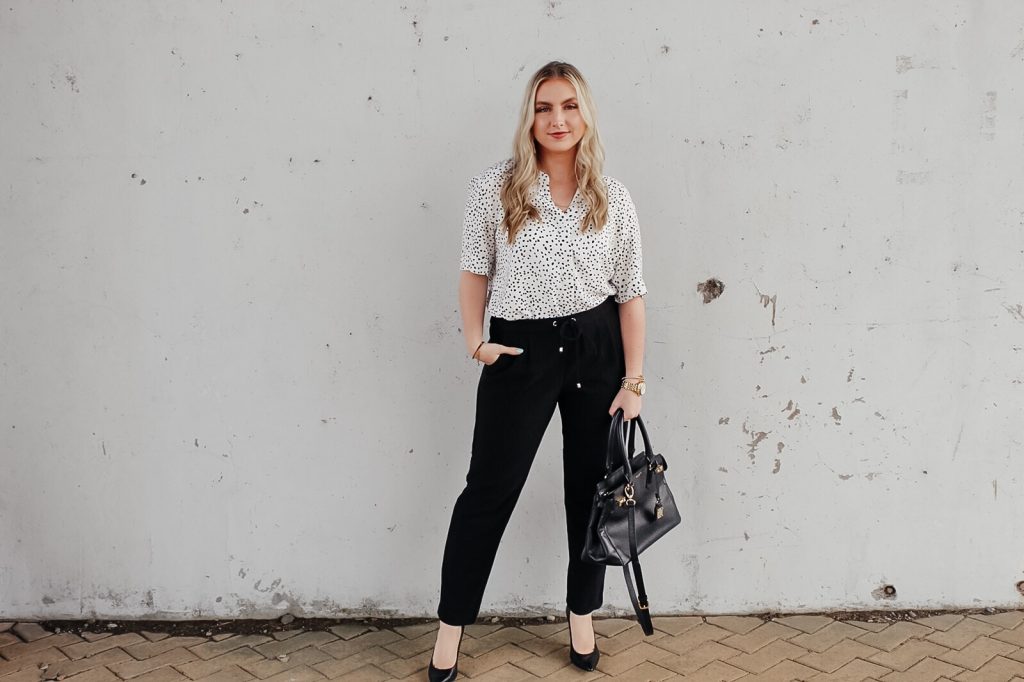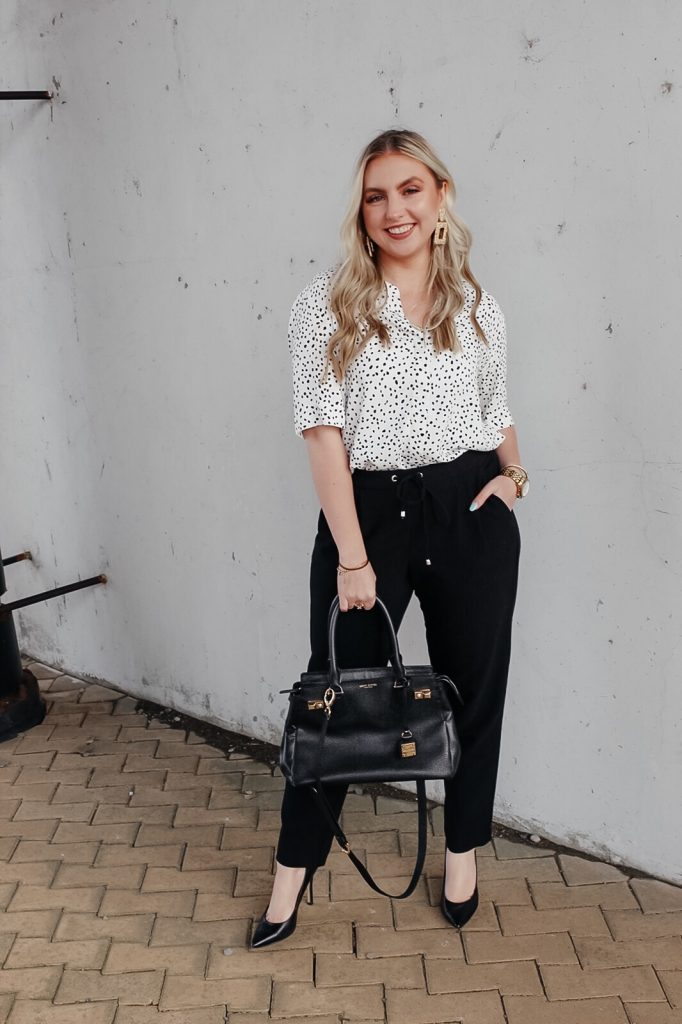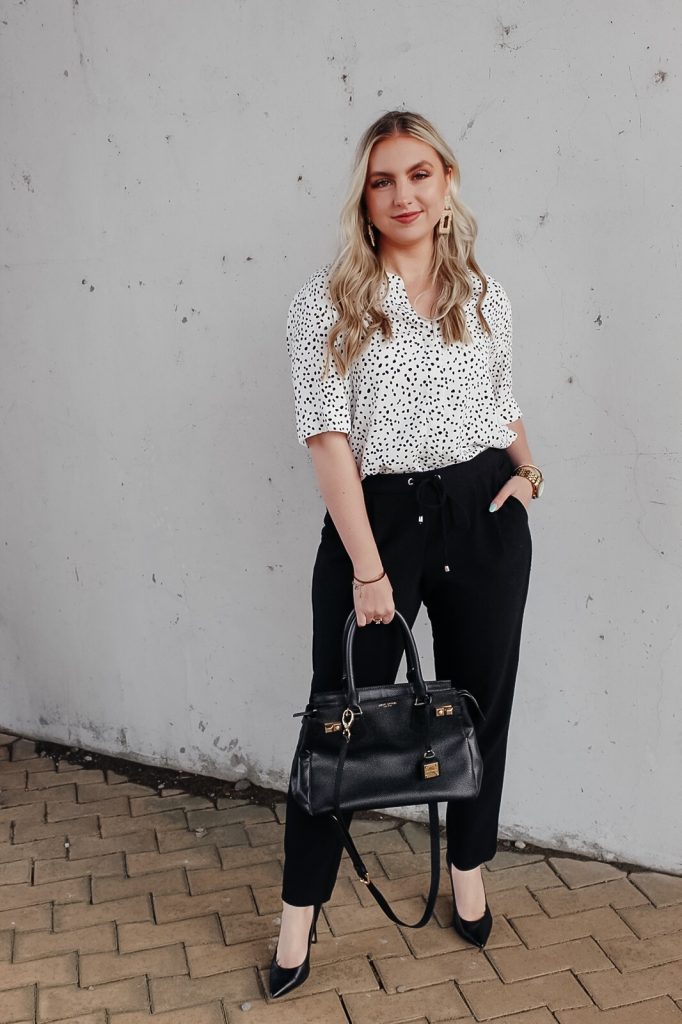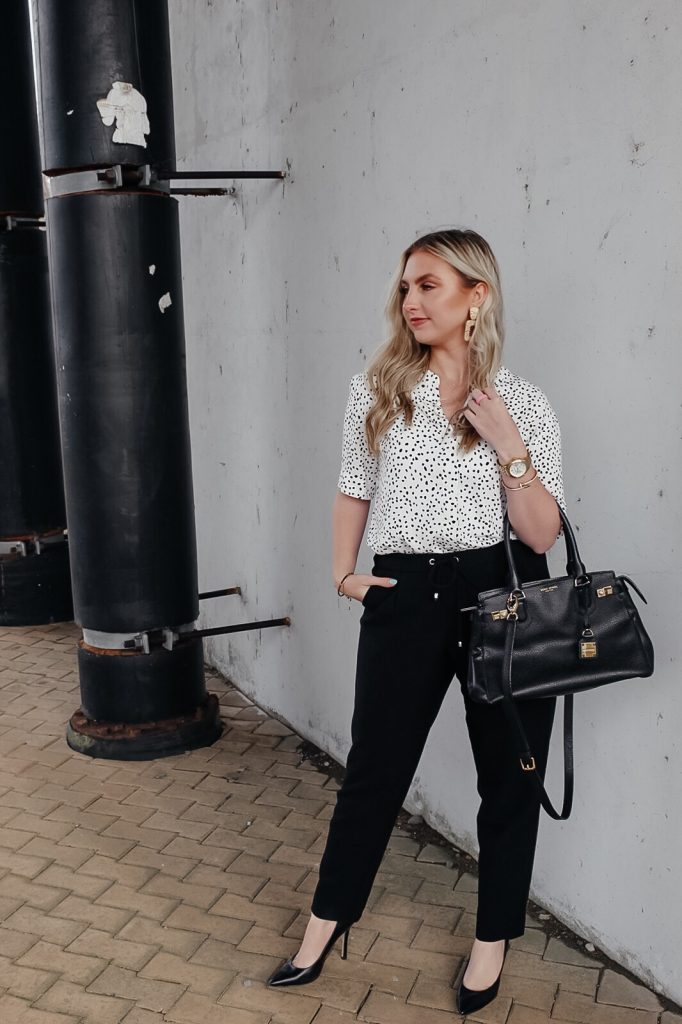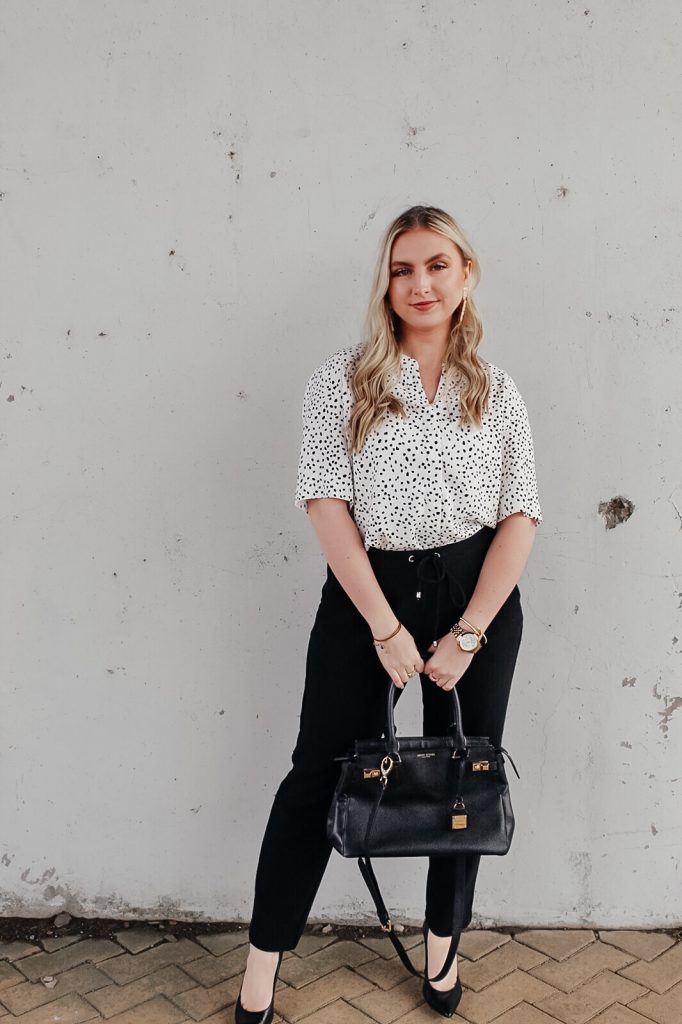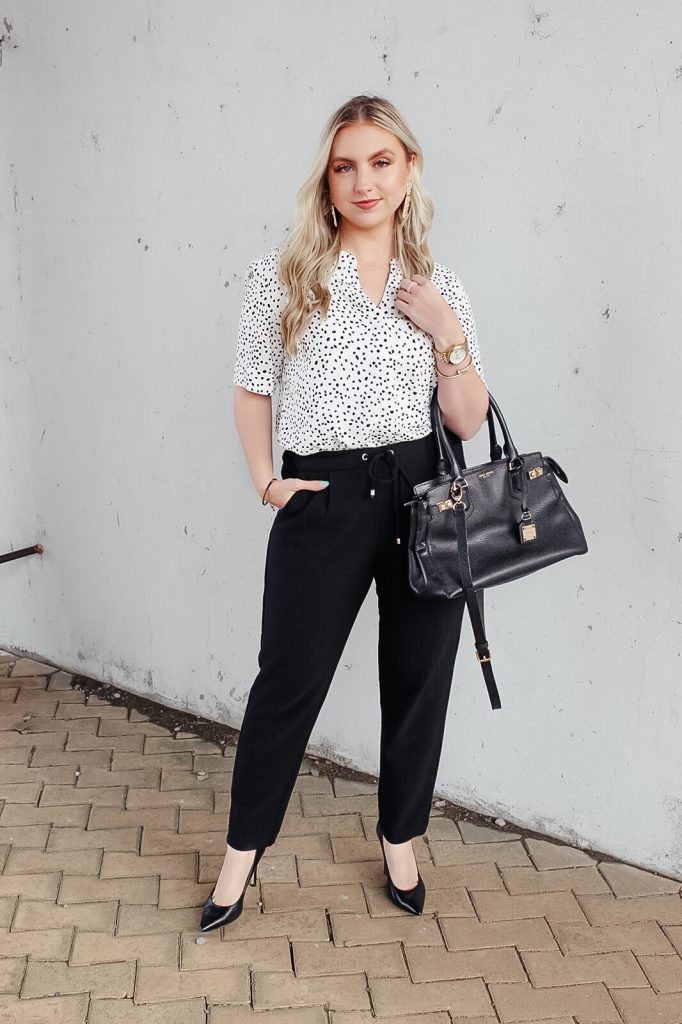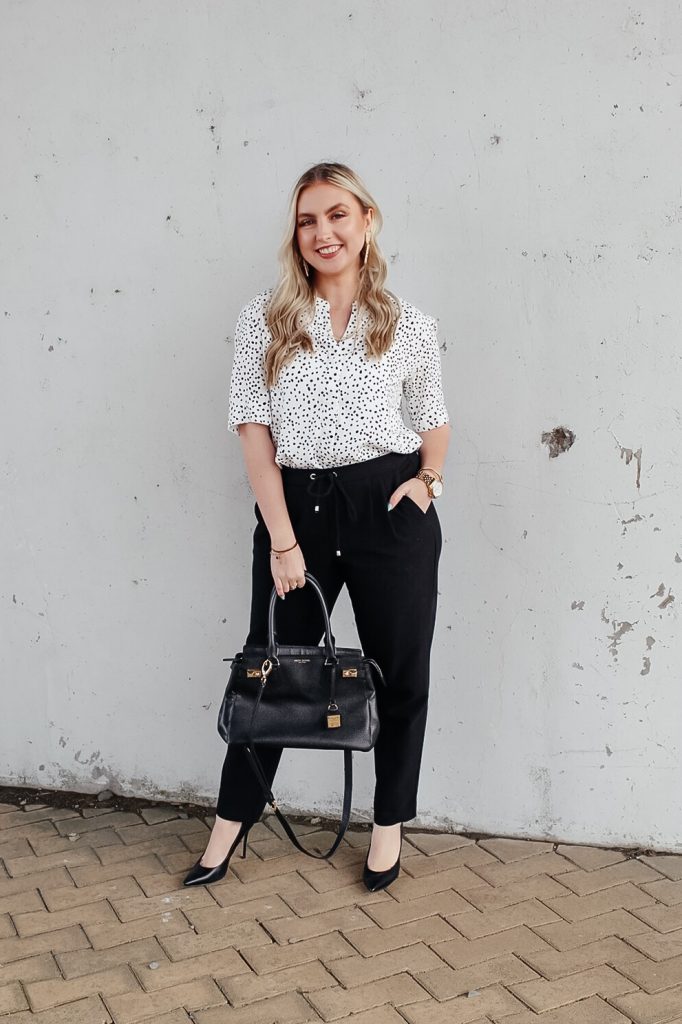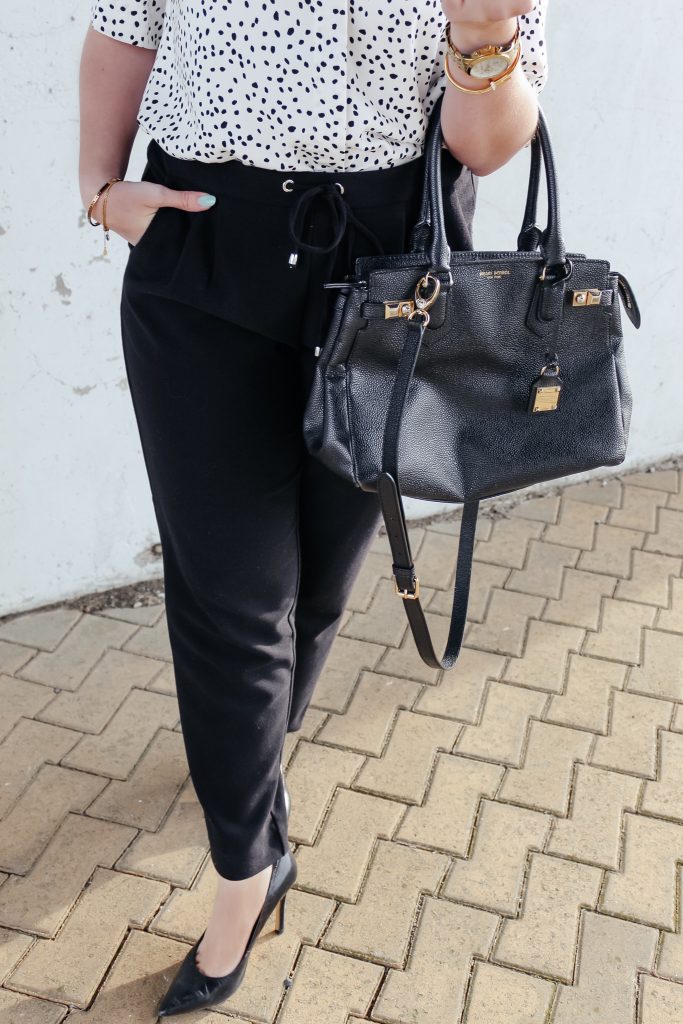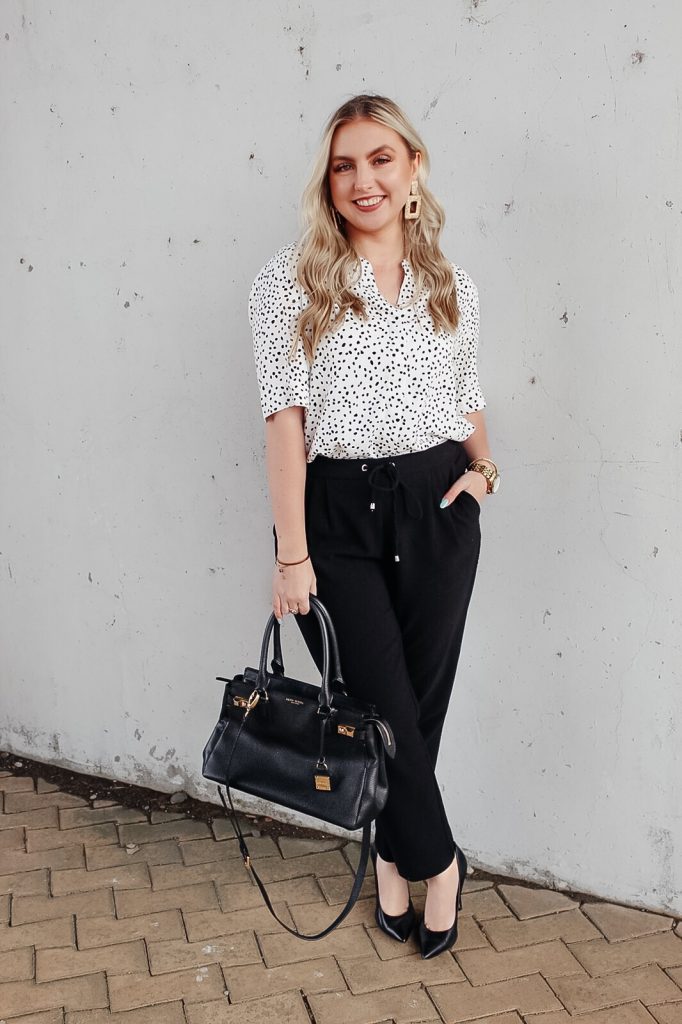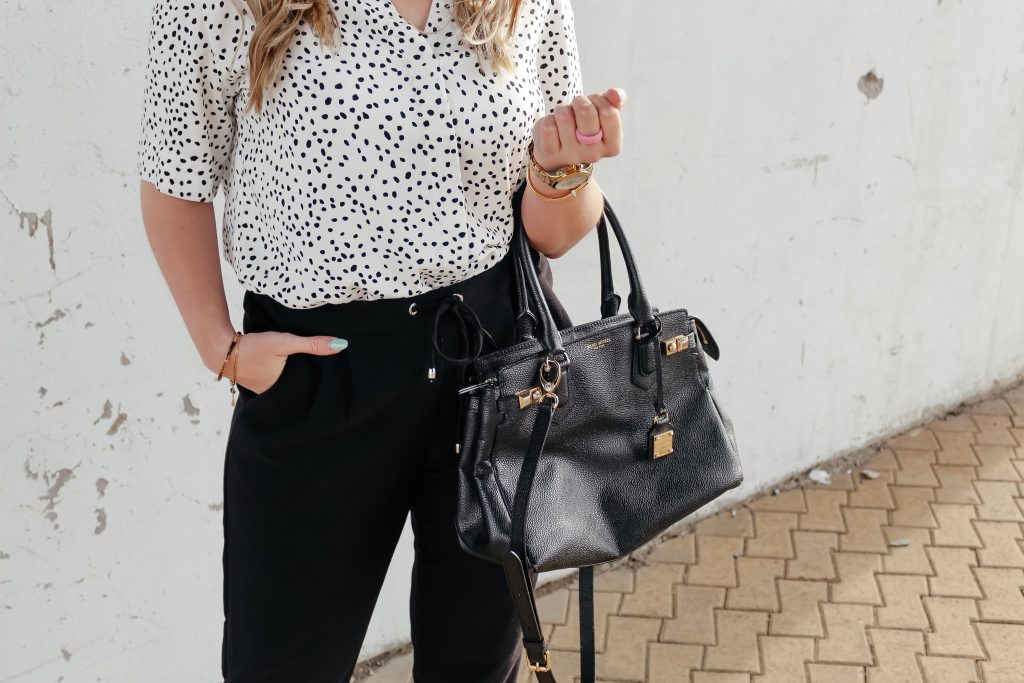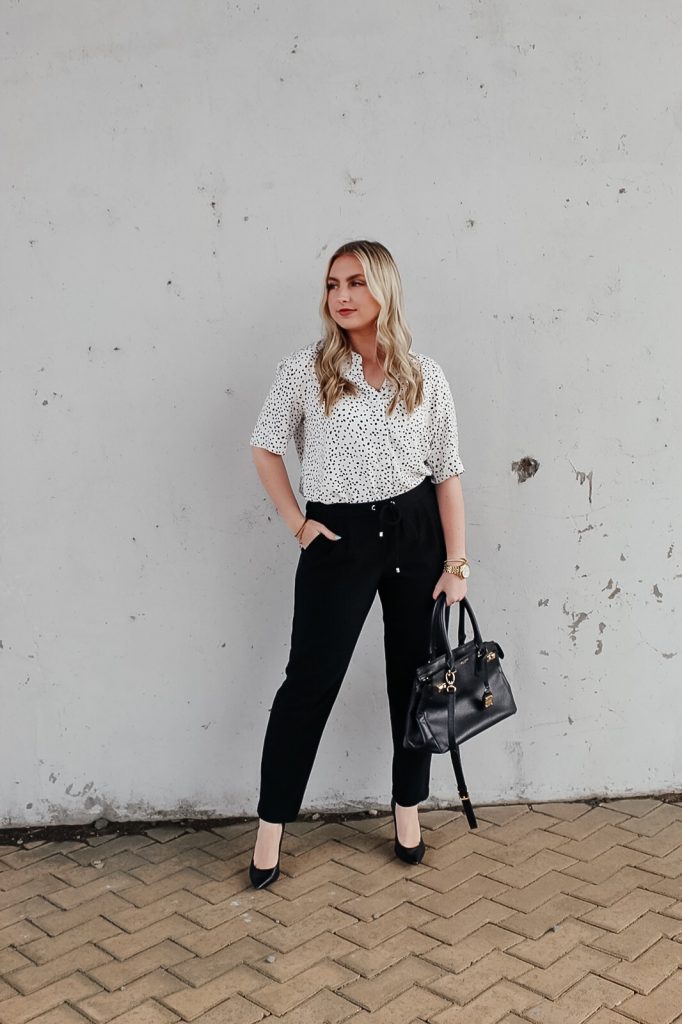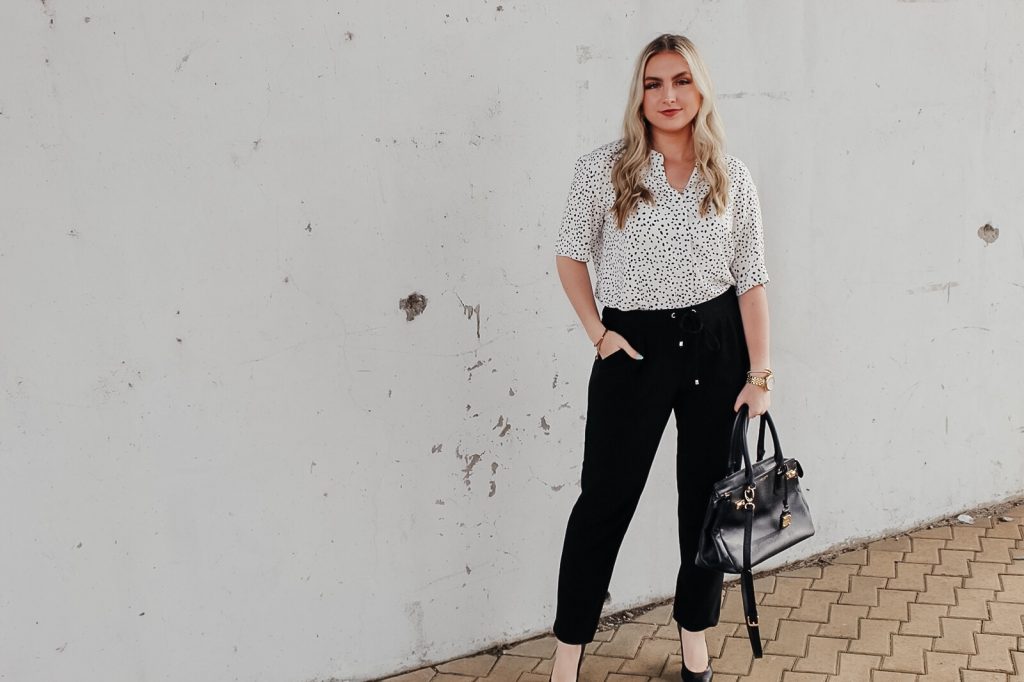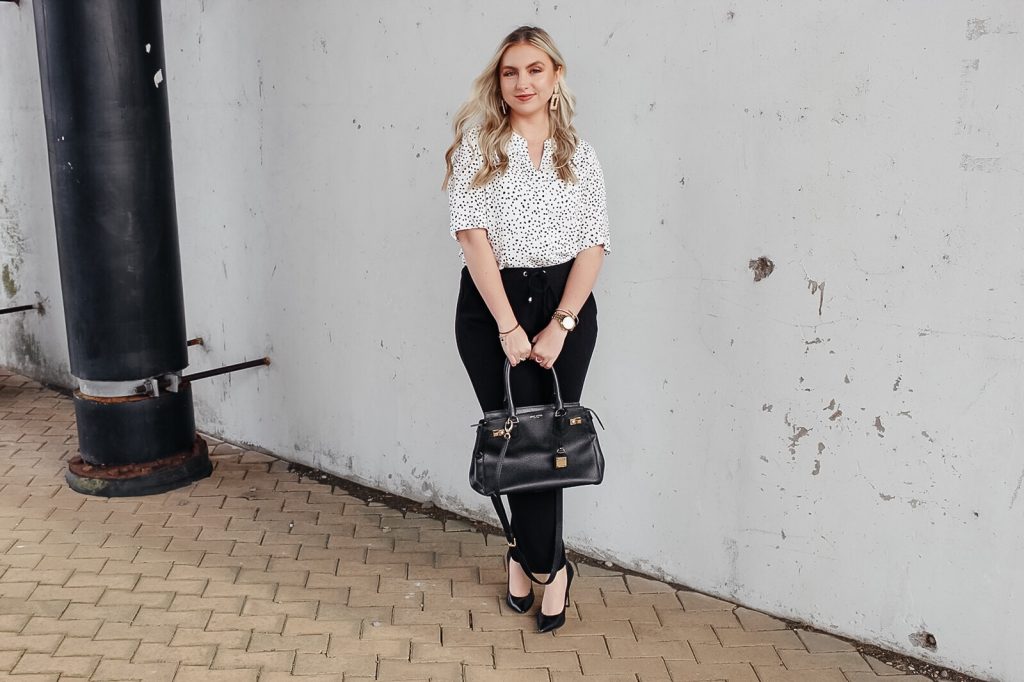 Useful Links
Outfit Details -Additional Links on my LikeToKnowIt profile found here or search 'Natasha Kirkland' on the LikeToKnowIt app!
My Social