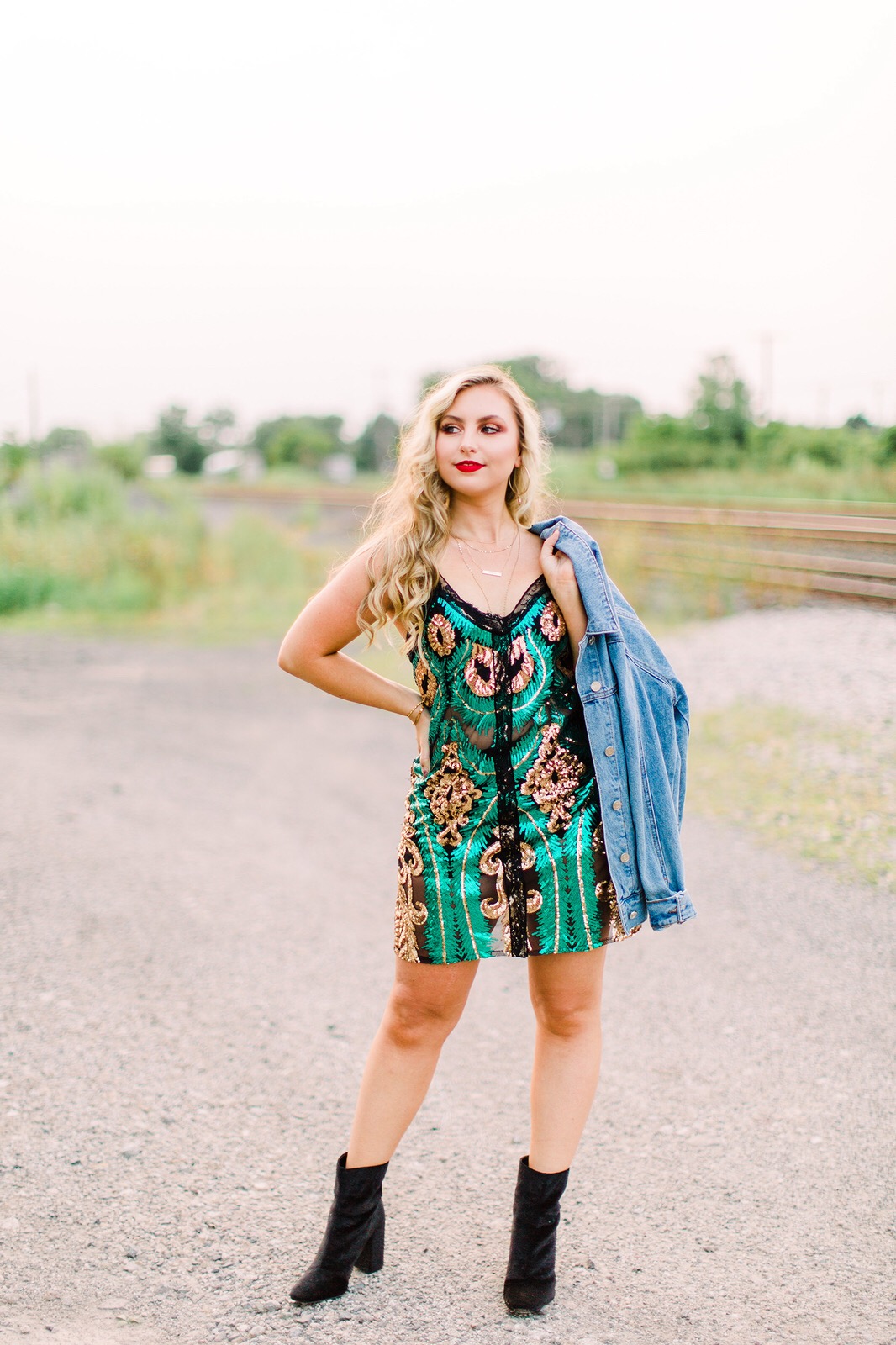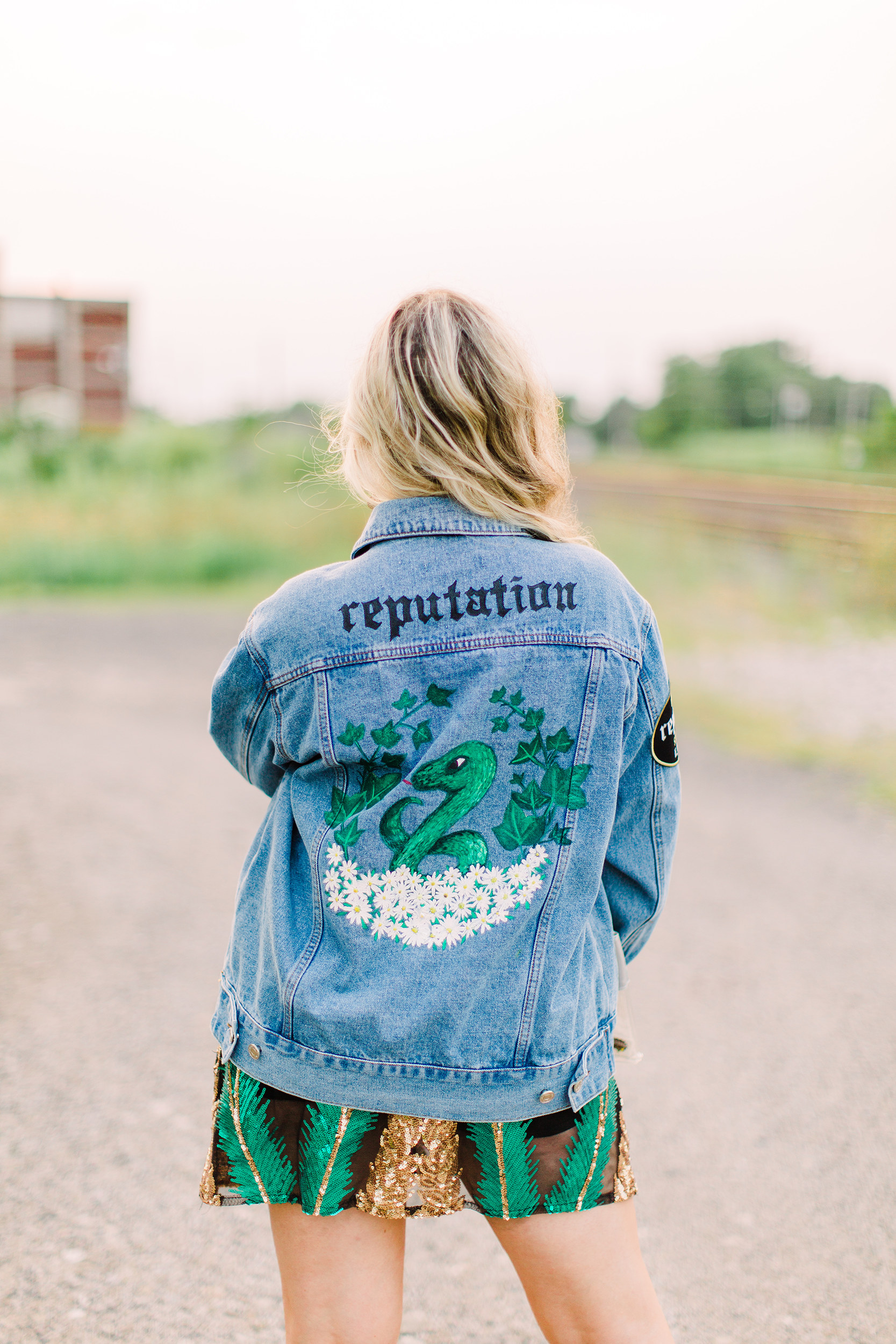 Hello lovelies!
Hope you are having a good week so far! I am so pumped for the three day weekend and I can't wait to relax and enjoy the final moments of warm weather for a few months.
So, as a part 2 to my Taylor Swift reputation Stadium Tour post, I wanted to do a separate one for the outfit I wore because it was so special to me. It started out as a concept; I wanted to wear a dress, strictly because of Track 12 (look it up, you won't be disappointed) and I wanted to wear an oversized denim jacket over it. I thought I could tie it around my waist if it was too warm, but I knew since it was a night concert, I'd probably appreciate having a jacket as part of my outfit.
For the dress, I considered a plain, black slip dress with a low cut, or maybe some lace, but then I found the complete opposite. Funny how that works.
This sparkly number is from ASOS. It is sheer so I wore black shorts and a bralette underneath. I won't lie, the sequins were a bit scratchy, but beauty is pain, people, and it was so fun to wear. It sort of reminded me of palm tress and the lyrics from "…Ready For It," i-island breeze and lights down low. I loved the emerald color combined with gold and black. As for sizing, I was nervous because I have a small upper body but larger lower body. I went with a small (sizes 4-6) and it fit perfectly.
So the dress was done, now the denim jacket. At first, I wanted to just paint some lyrics on the back. That was my every intention to do when I bought the jacket from Missguided. But then I had an idea… and I don't know if it's the only child in me, but when I put my mind to something, it has to happen.
Taylor has used a snake in much of her imagery this era. She reclaimed those spammy Instagram comments from 2016 and turned them into a serious money maker. (So proud.) I thought about having a snake painted on the back of the jacket with "reputation" in the same font as her album written across the top.
To make it more special, I was inspired by one of my favorite songs on the album to go even further with the design. In the song, "Don't Blame Me," she sings the lyrics: I once was poison ivy but now I'm your daisy. So then I thought, wouldn't it be cool if I had the snake surrounded by poison ivy but daisies growing from the bottom?
Immediately, I opened Photoshop and started coming up with an extremely rough idea of what I wanted it to look like. I was so excited when I was finished but there was just one problem… I can't draw to save my life. That was when I started searching for places that do custom artwork on jackets and ran into my second problem… I only had 12 days to get this done before the concert.
Hello, panic mode. I began asking my friends if they had any idea who could do this for me in such a short time frame and decided to give my Whirligigs group chat a shot. The Whirligigs is an all female a capella group I was a member/director of in my college days. (A story for another time lol.) I really thought there was no hope, until I got a message from my friend Kailin in Buffalo, who knew the perfect artist.
Her name is Casey Ridings. When I checked out her Instagram, the first thing I saw was a painted denim jacket. FATE! I thought. I sent her a message, explained my idea, showed her my attrocious Photoshop sketch, told her I had a very, very little time frame, and crossed my fingers she would say yes. Lucky for me, she did and I overnighted the jacket to Buffalo the next morning.
I wanted her to have complete control and artistic freedom with the piece. I told her as long as it had a snake, poison ivy, and daisies, I would be happy. She completed the jacket in just six days and I received it in plenty of time before the concert. I couldn't contain my excitement when I opened up the box and saw my little idea come to life. Casey did an AMAZING job and was so incredible to work with. Last minute, I even asked her to add "TS" on the front of the jacket and she said it would be no problem at all. I highly, highly recommend her for any custom art projects because she is incredible. I can't wait to bring her my next custom idea and work with her again.
Finally, I sewed on the "East Rutherford" patch the night before the show and was ready to be blown away by Ms. Swift in the outfit of my dreams.
That's it for now! I hope you all have an awesome Labor Day Weekend and I'll see you next week for the first fall look of 2018!
Xo, Natasha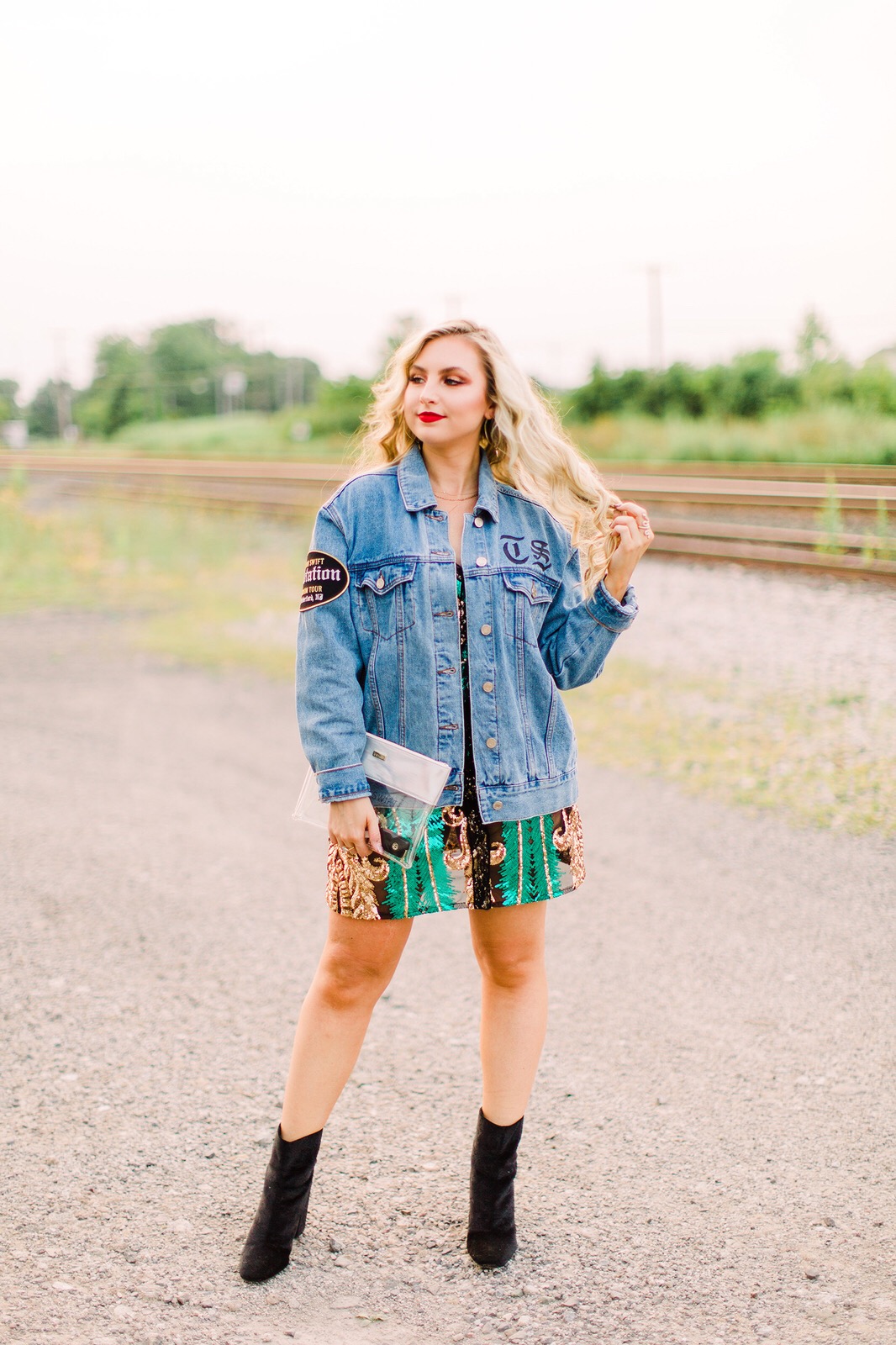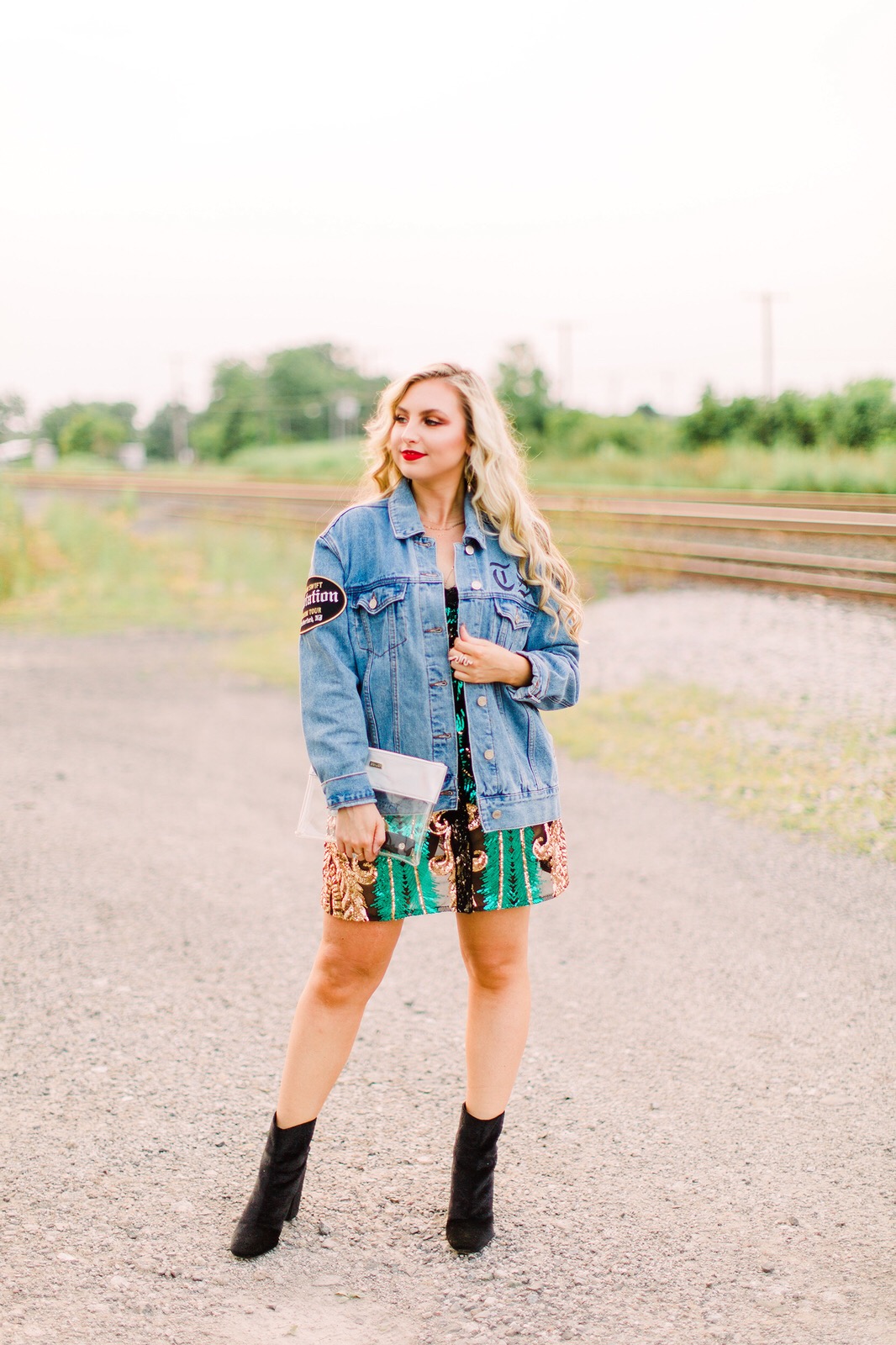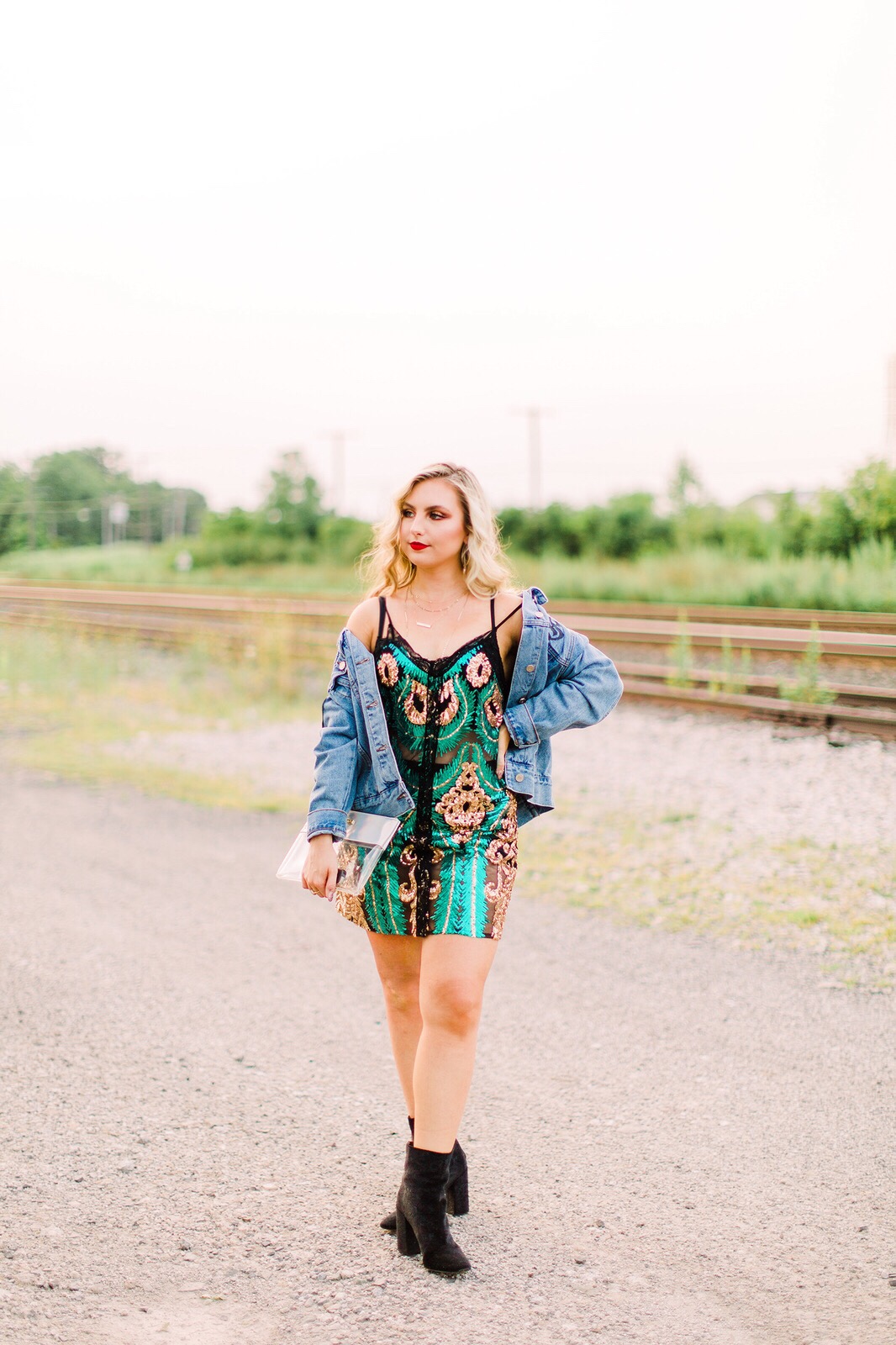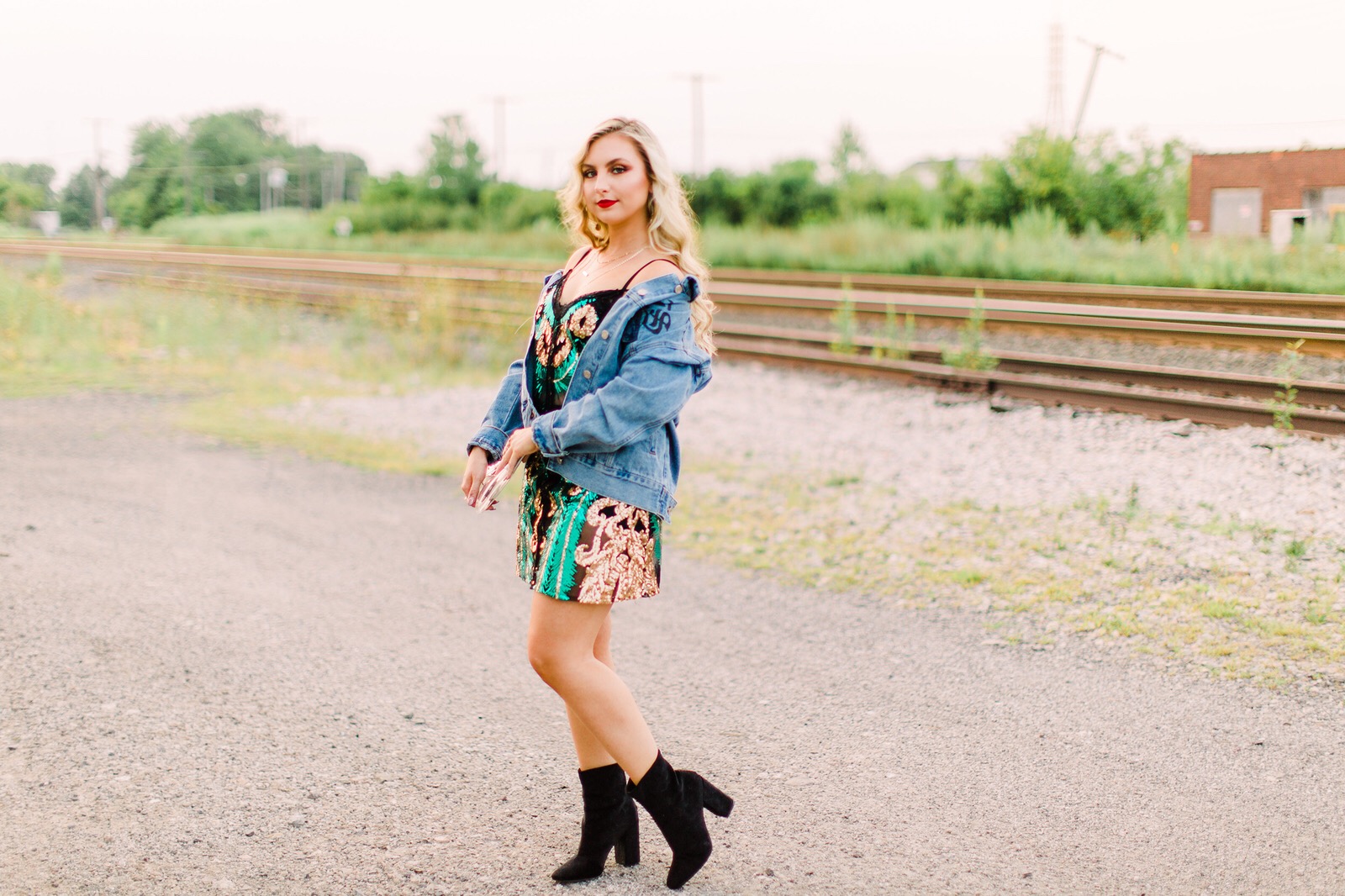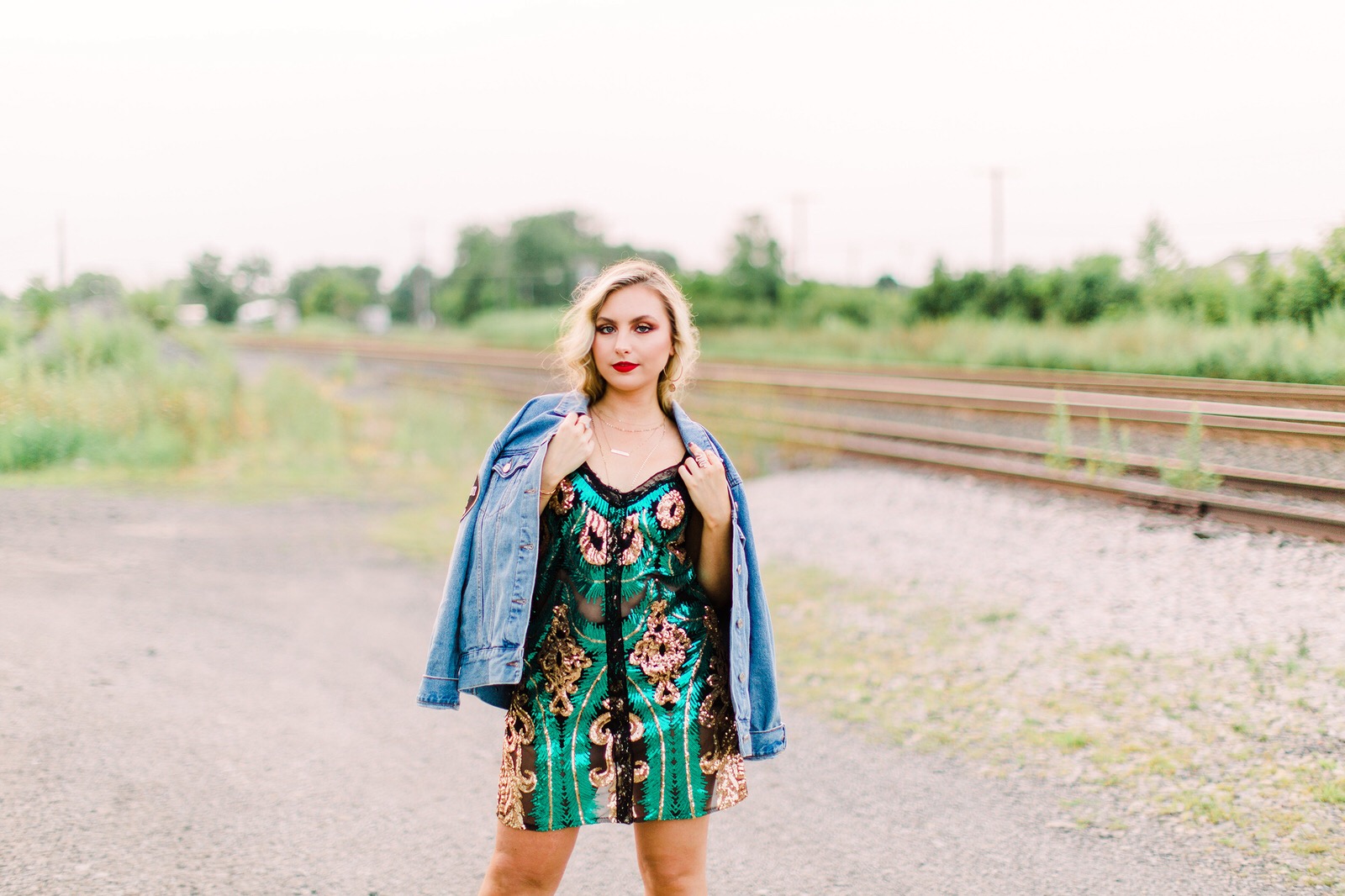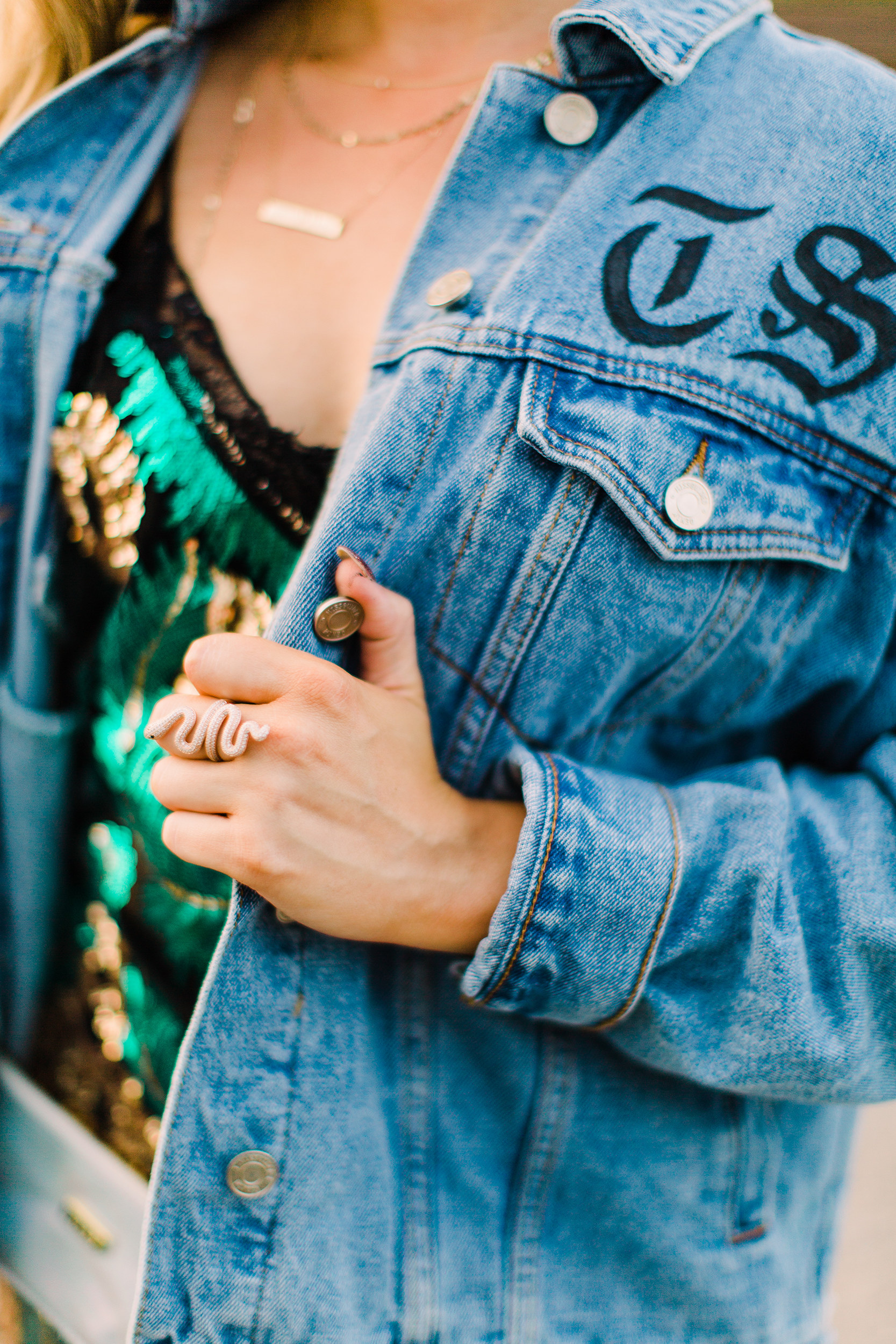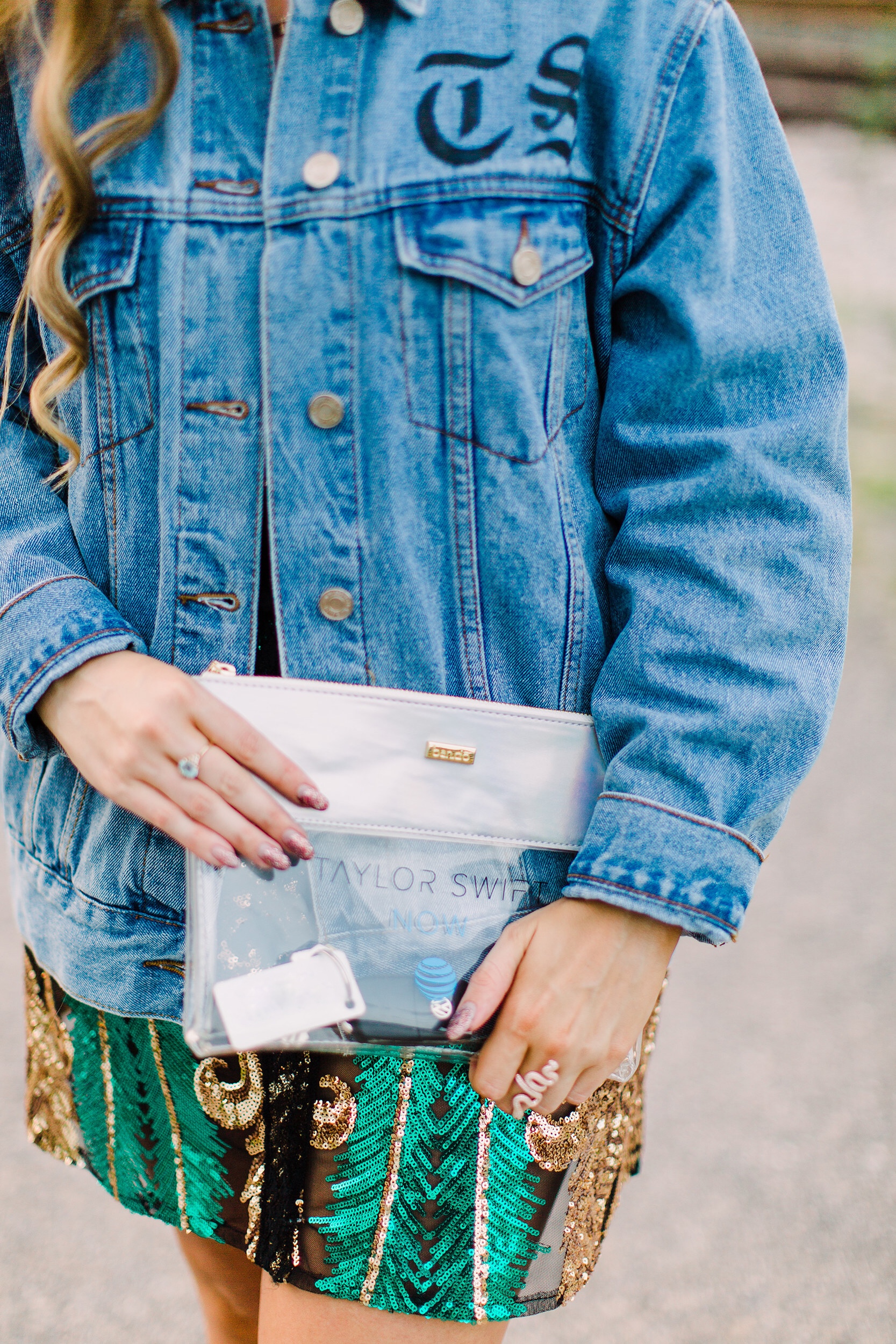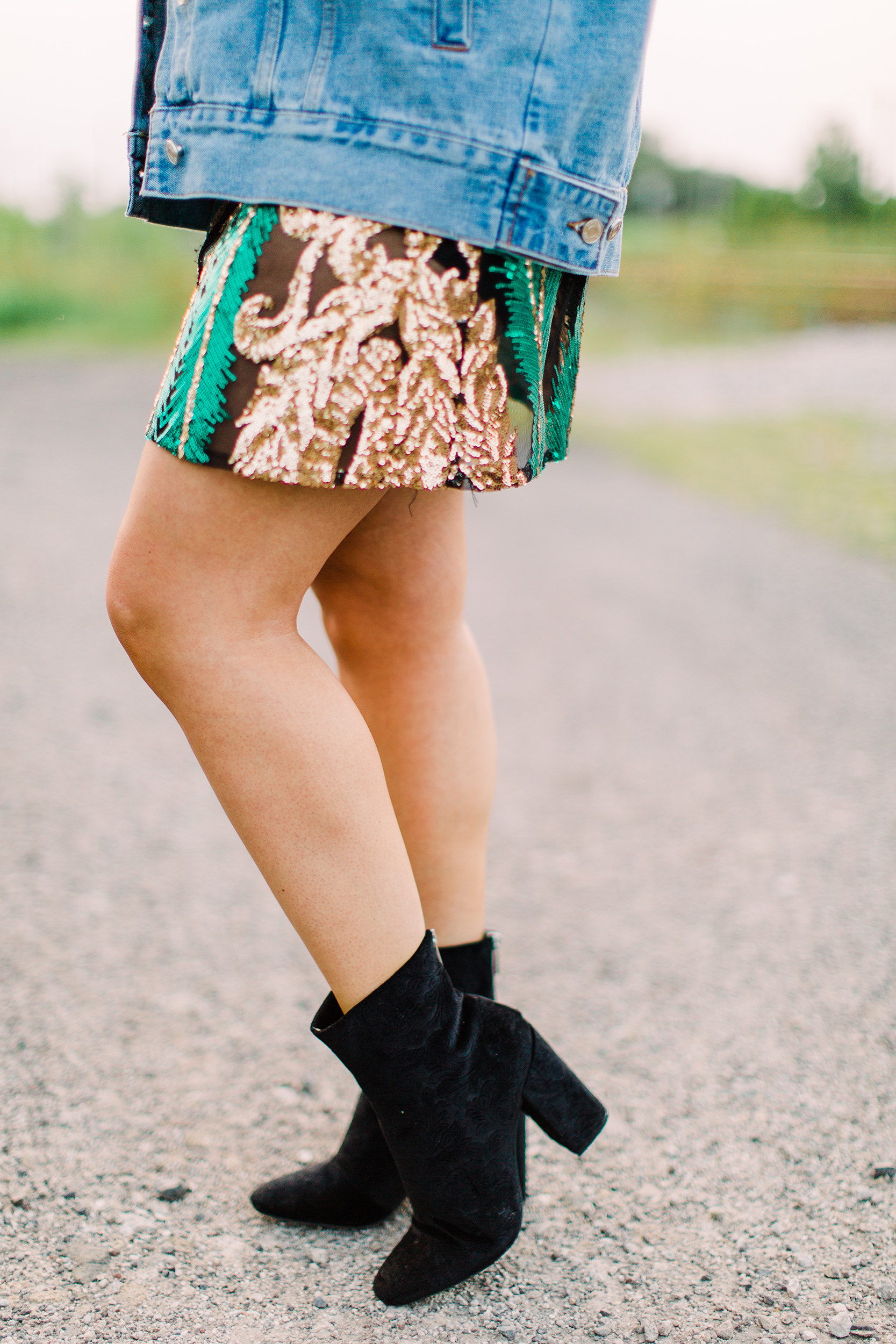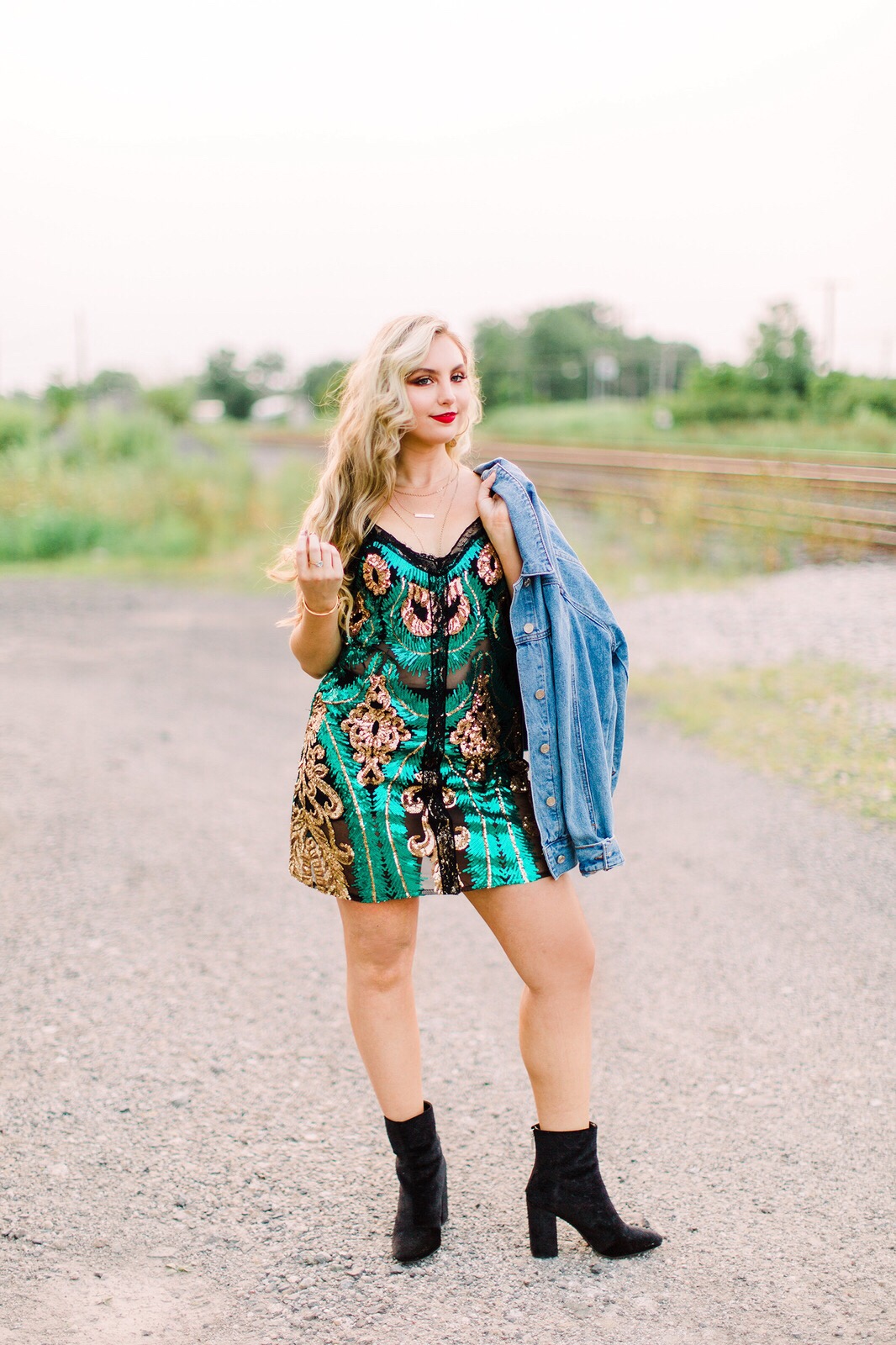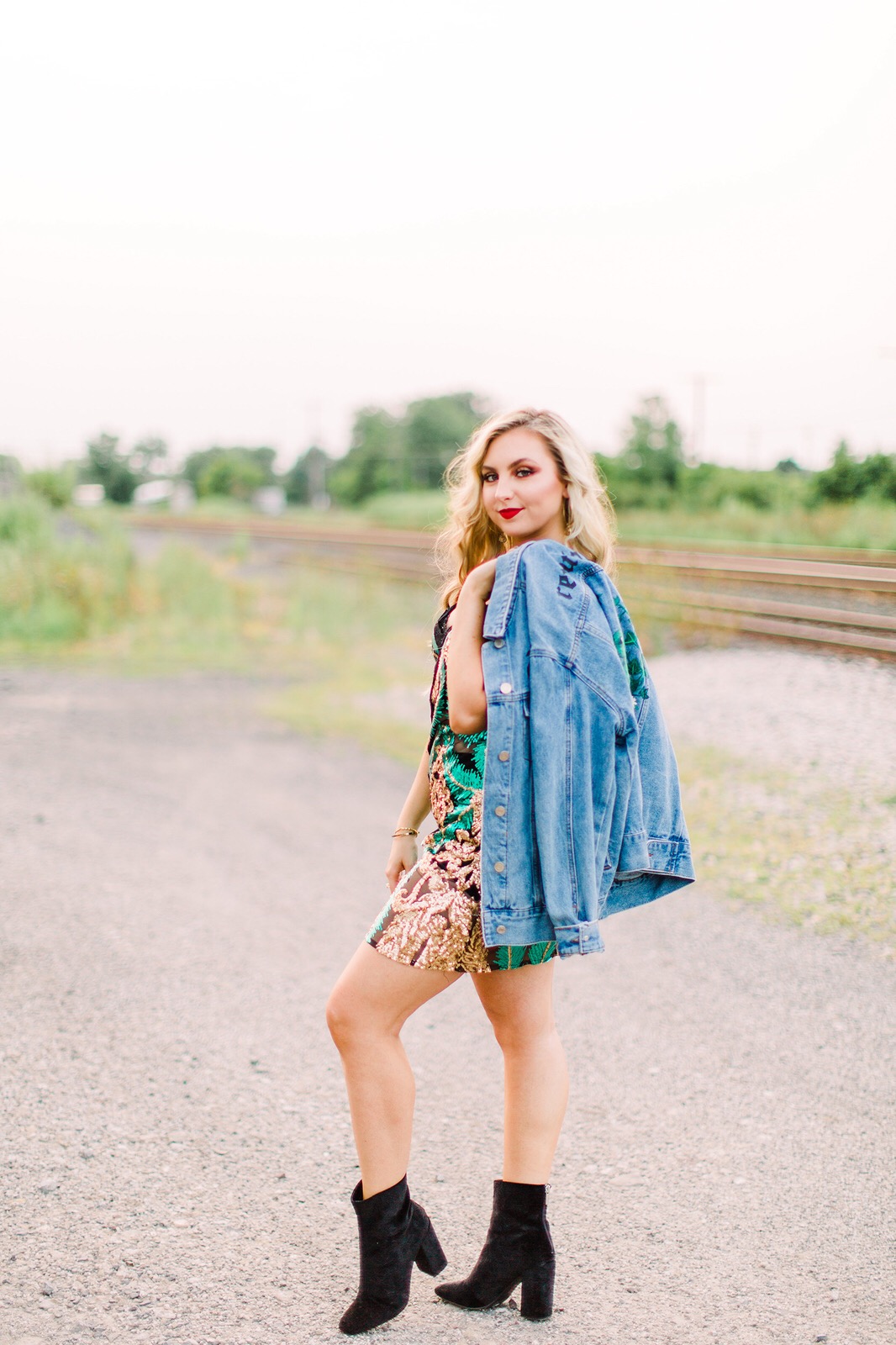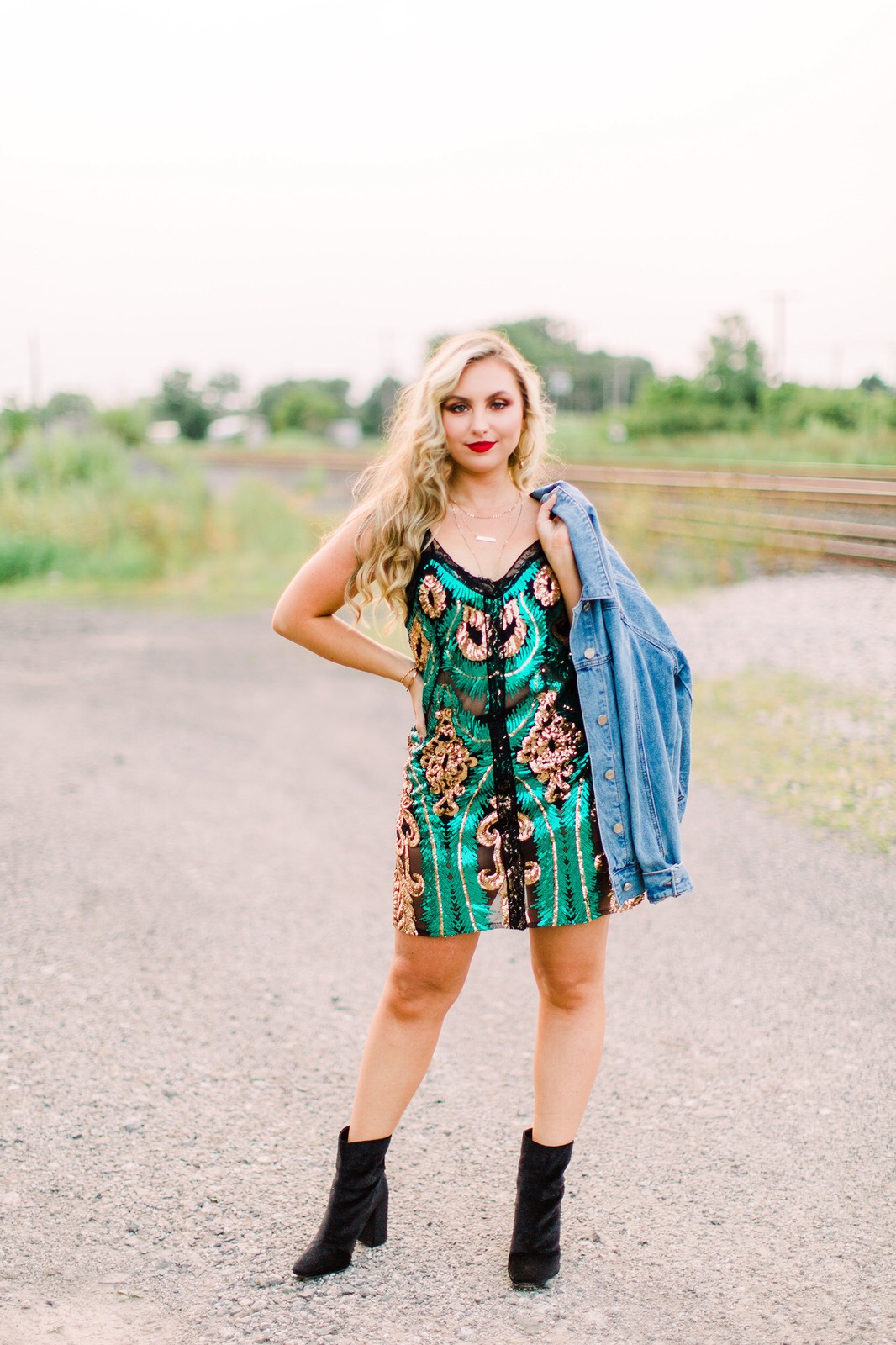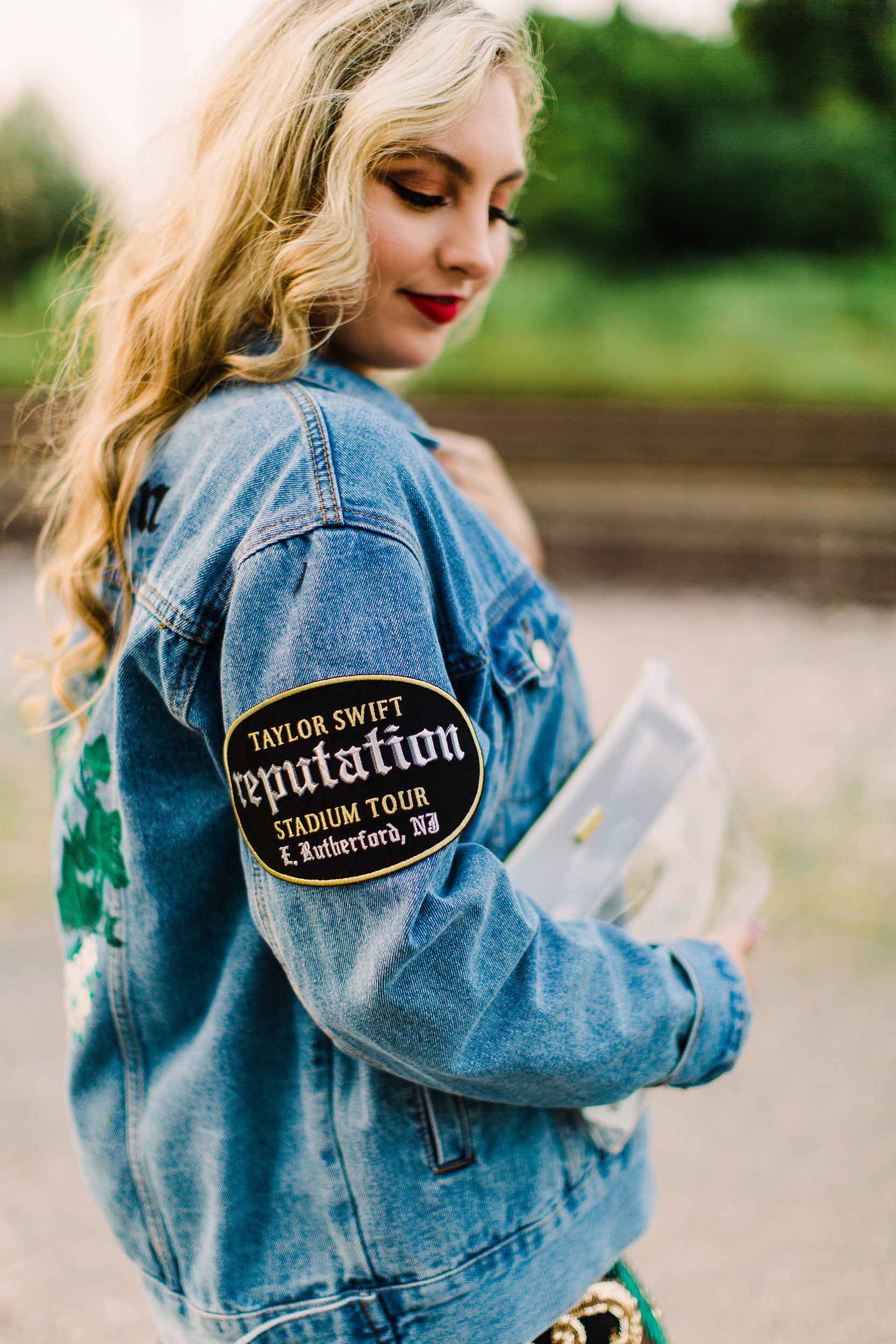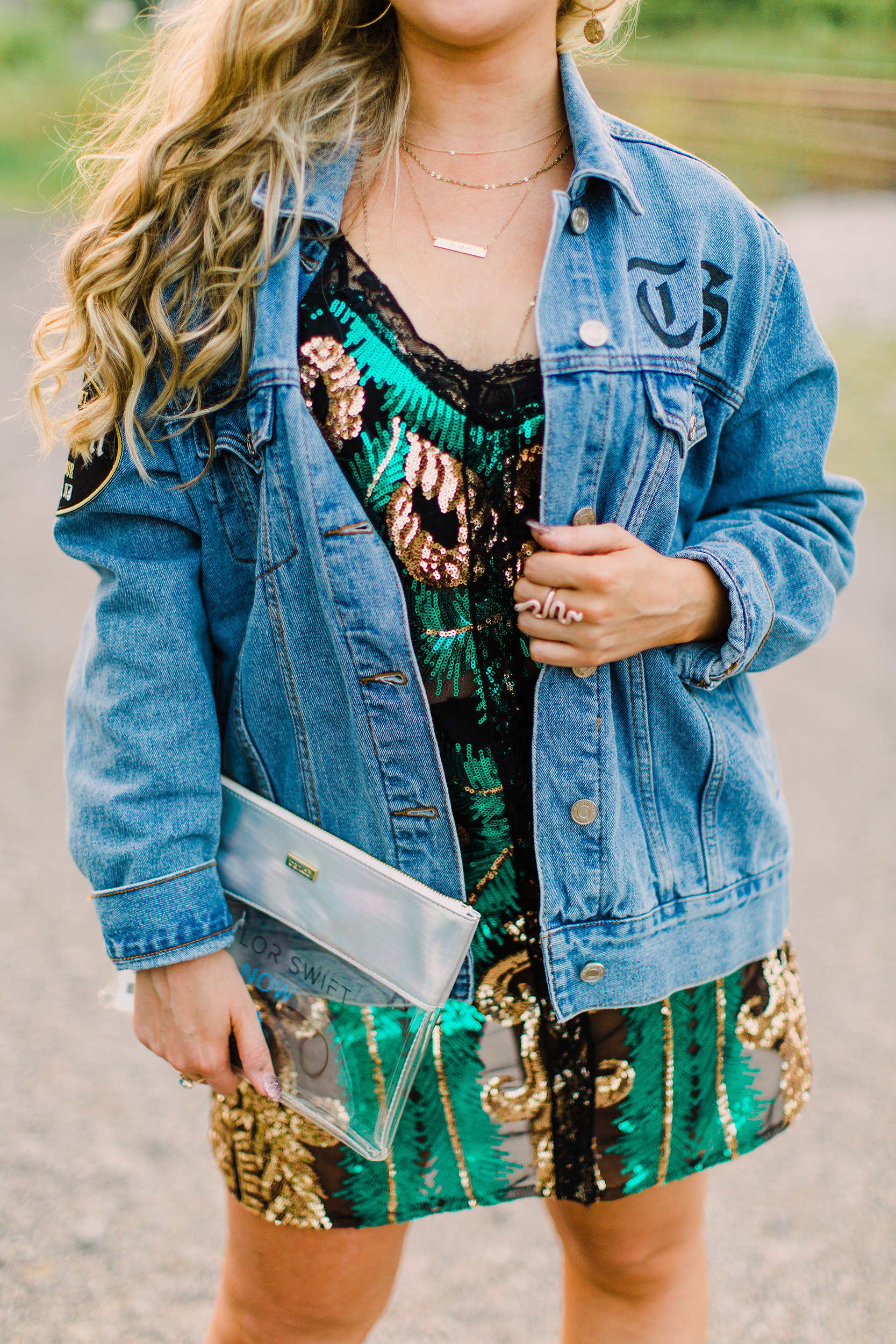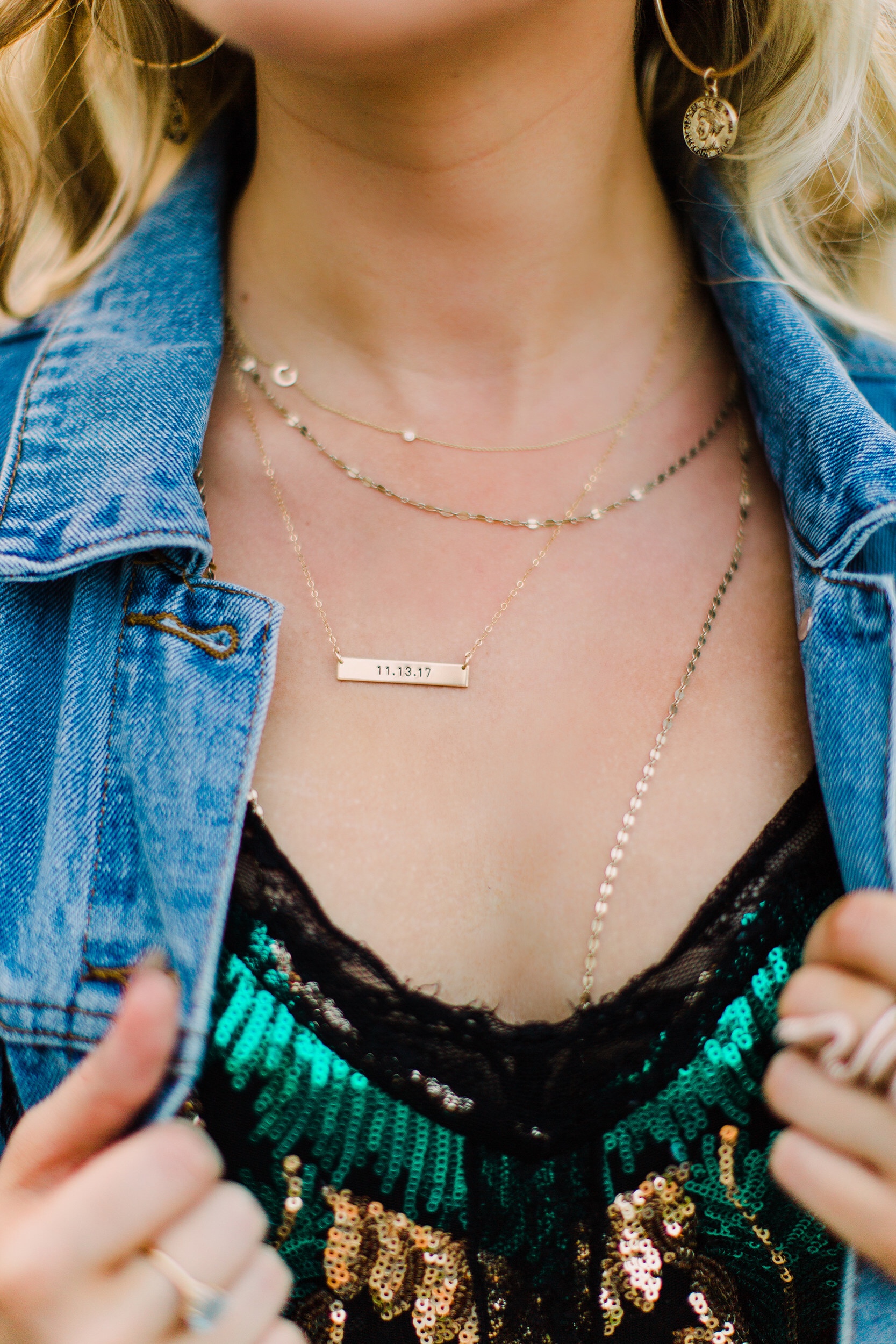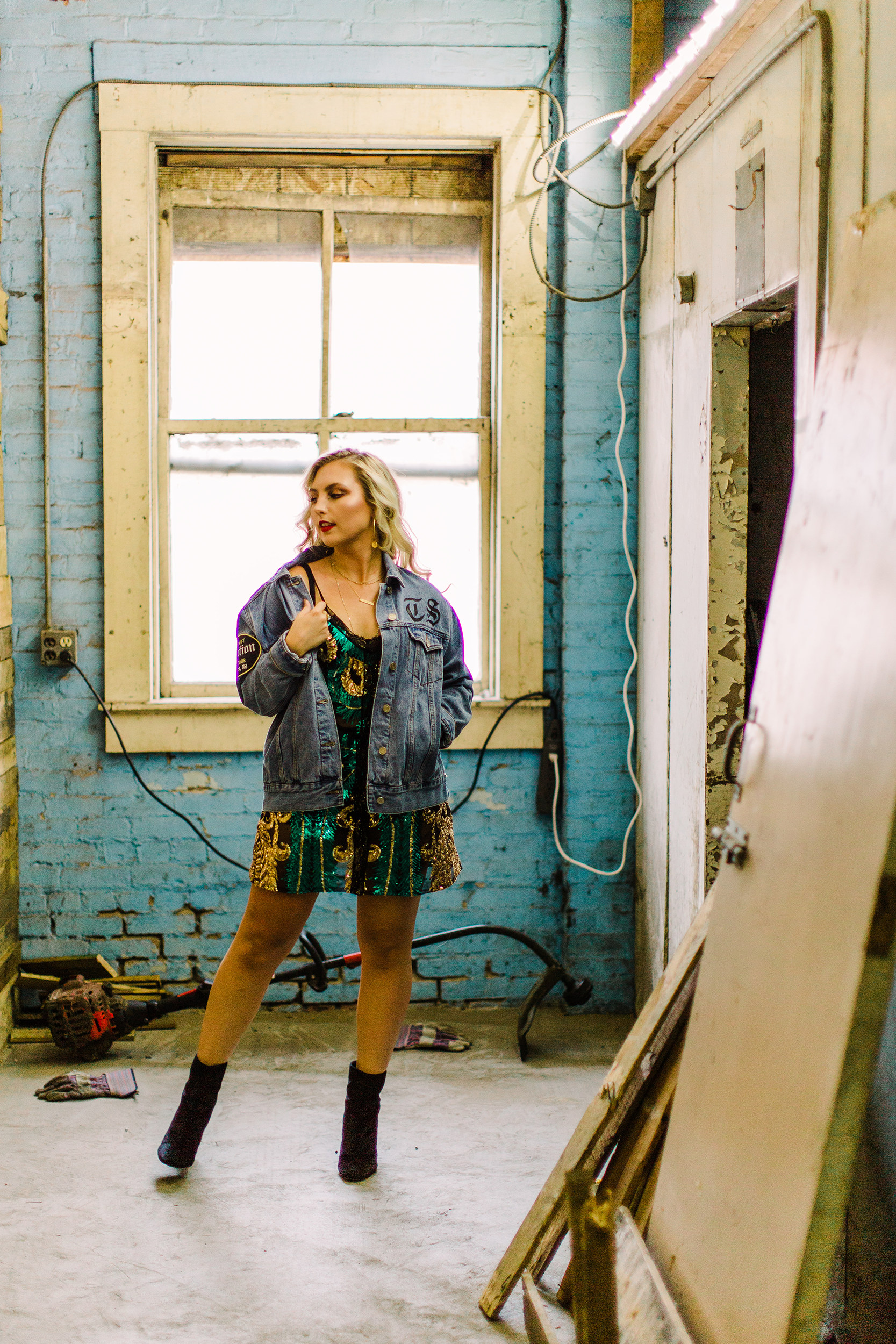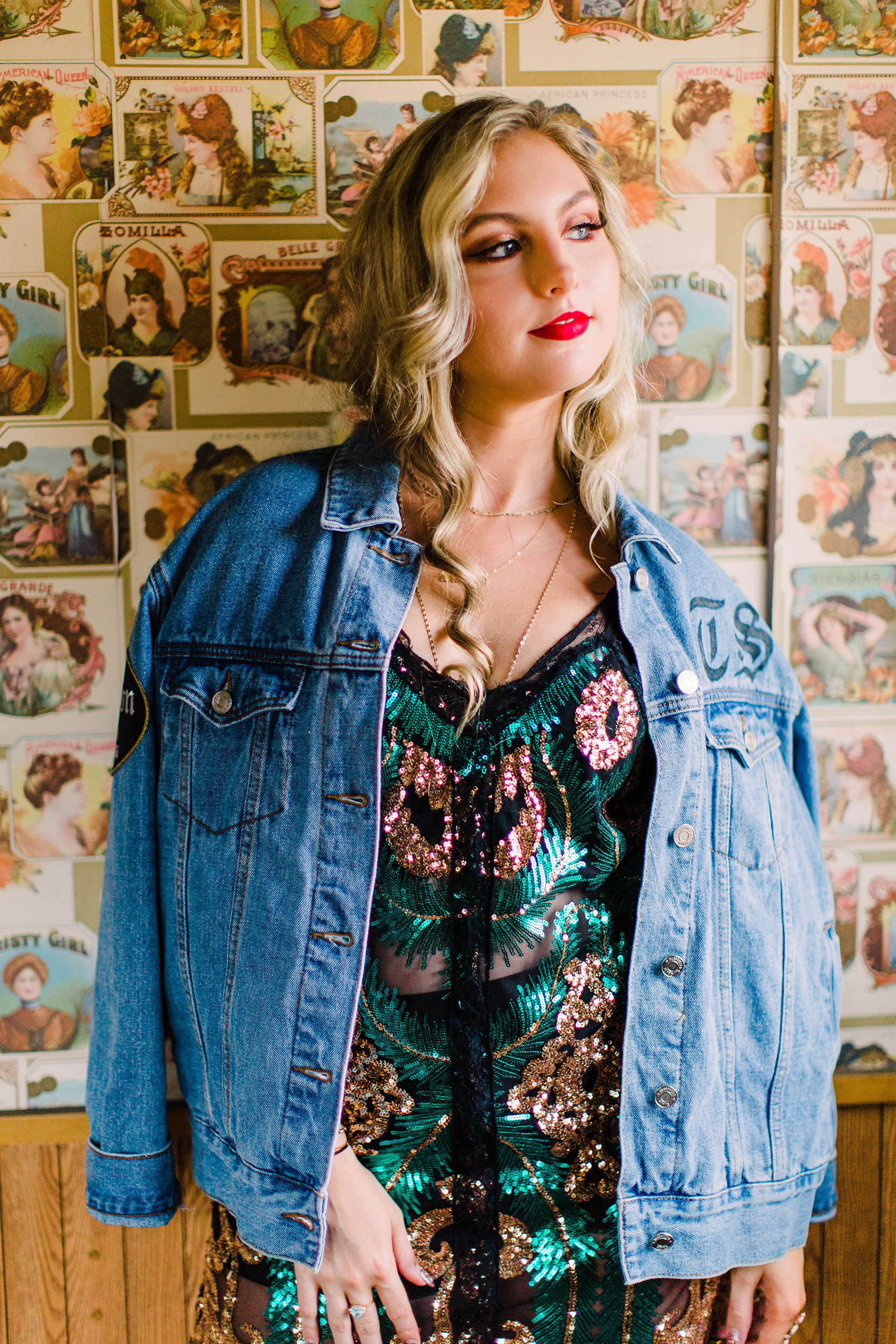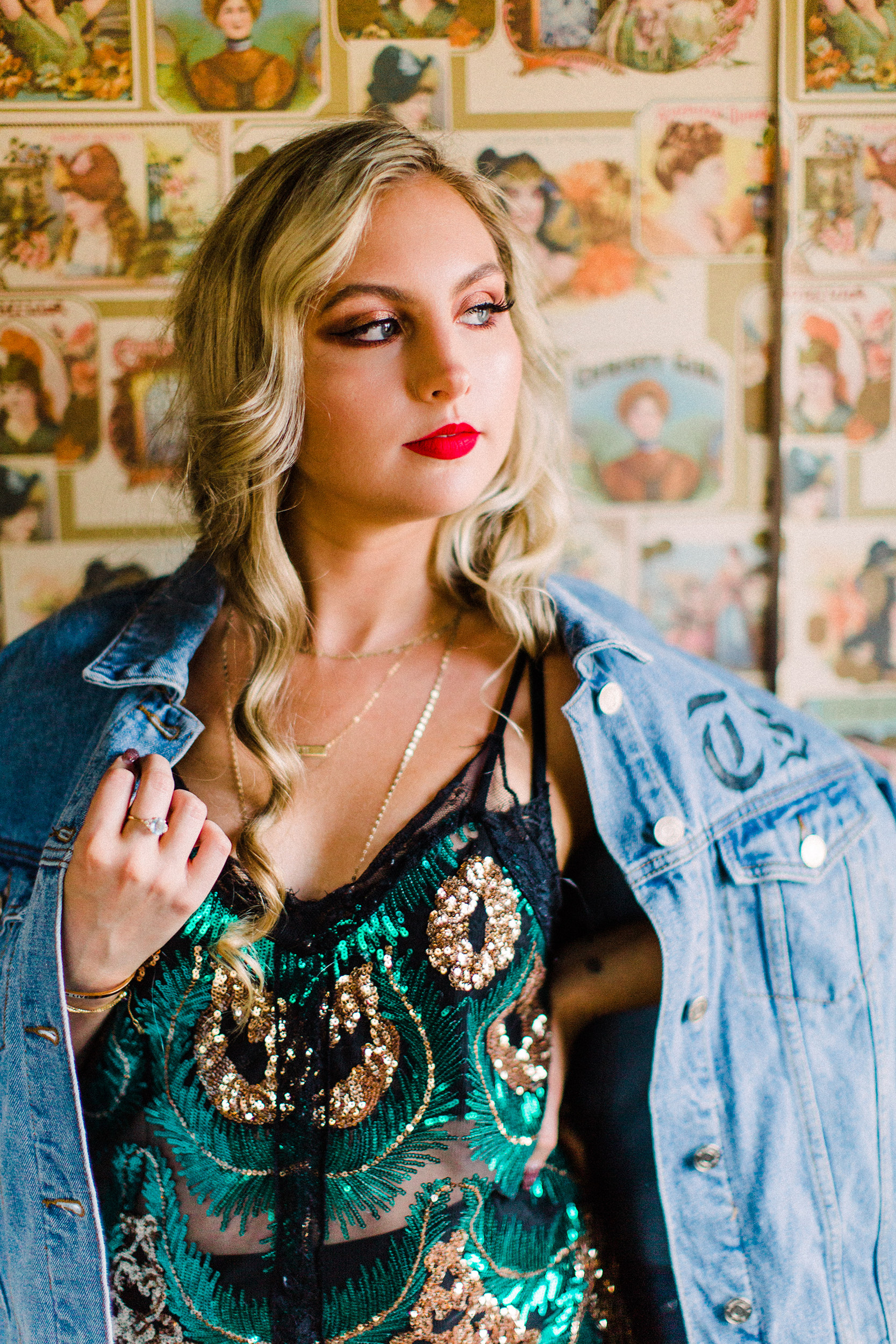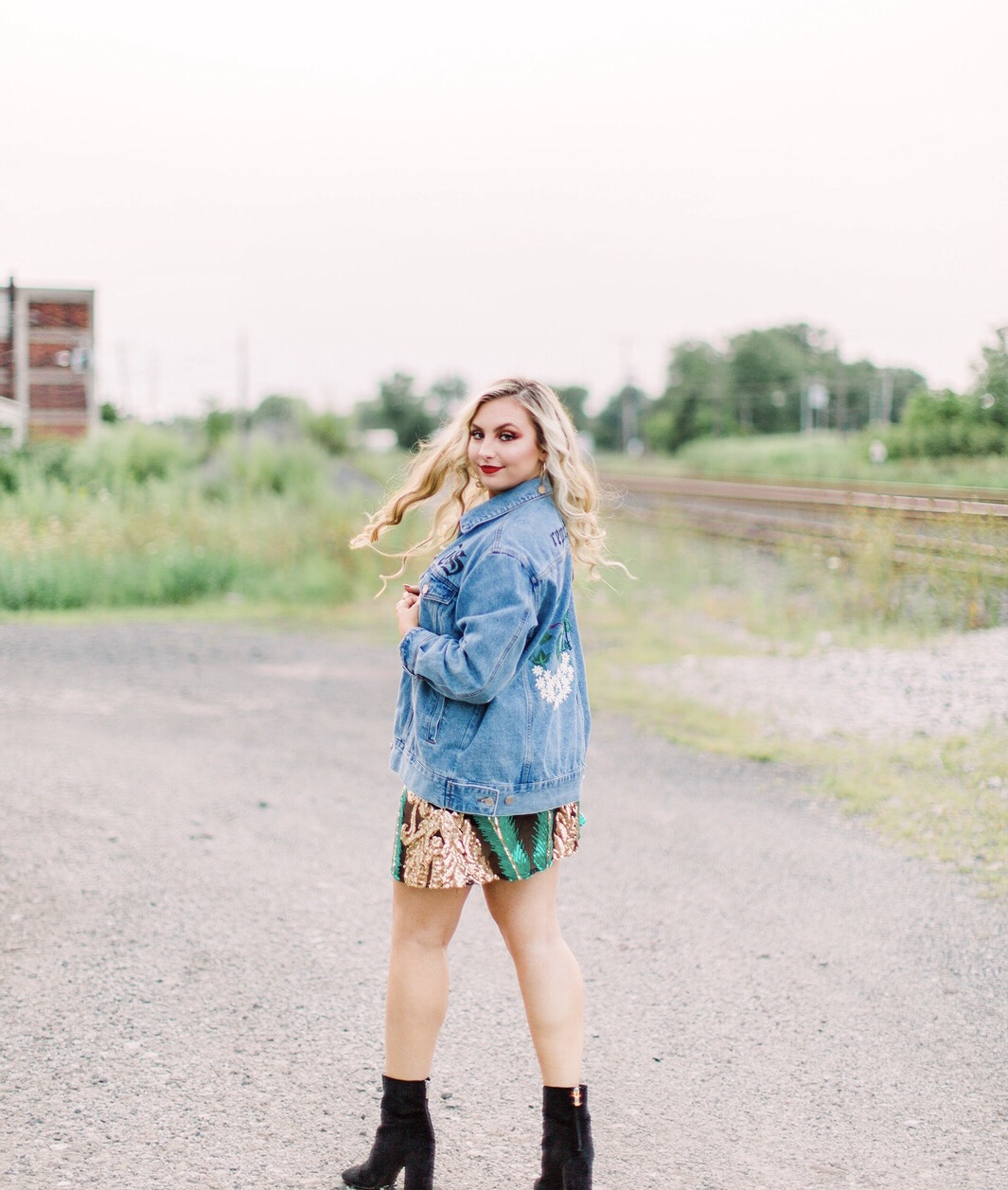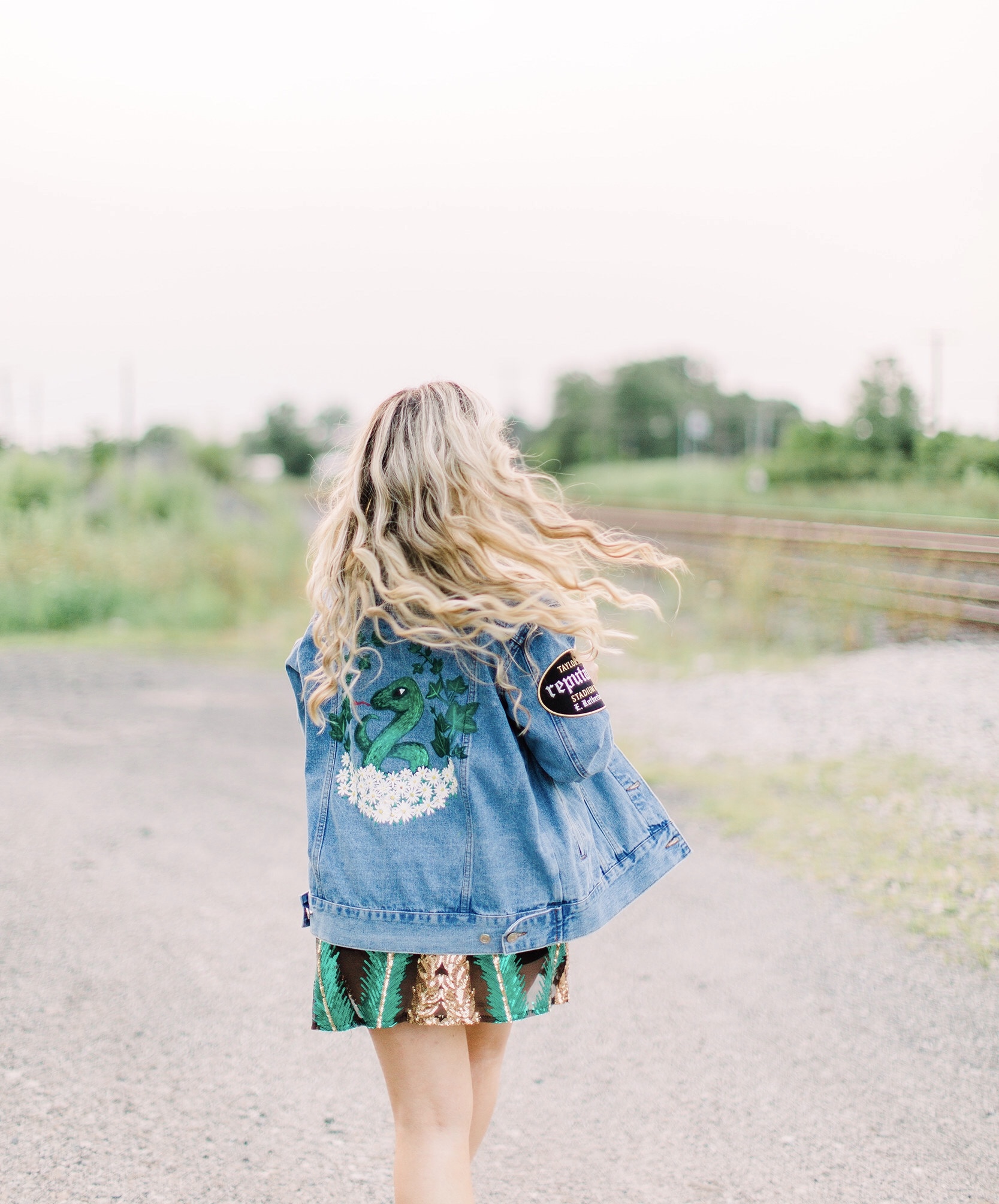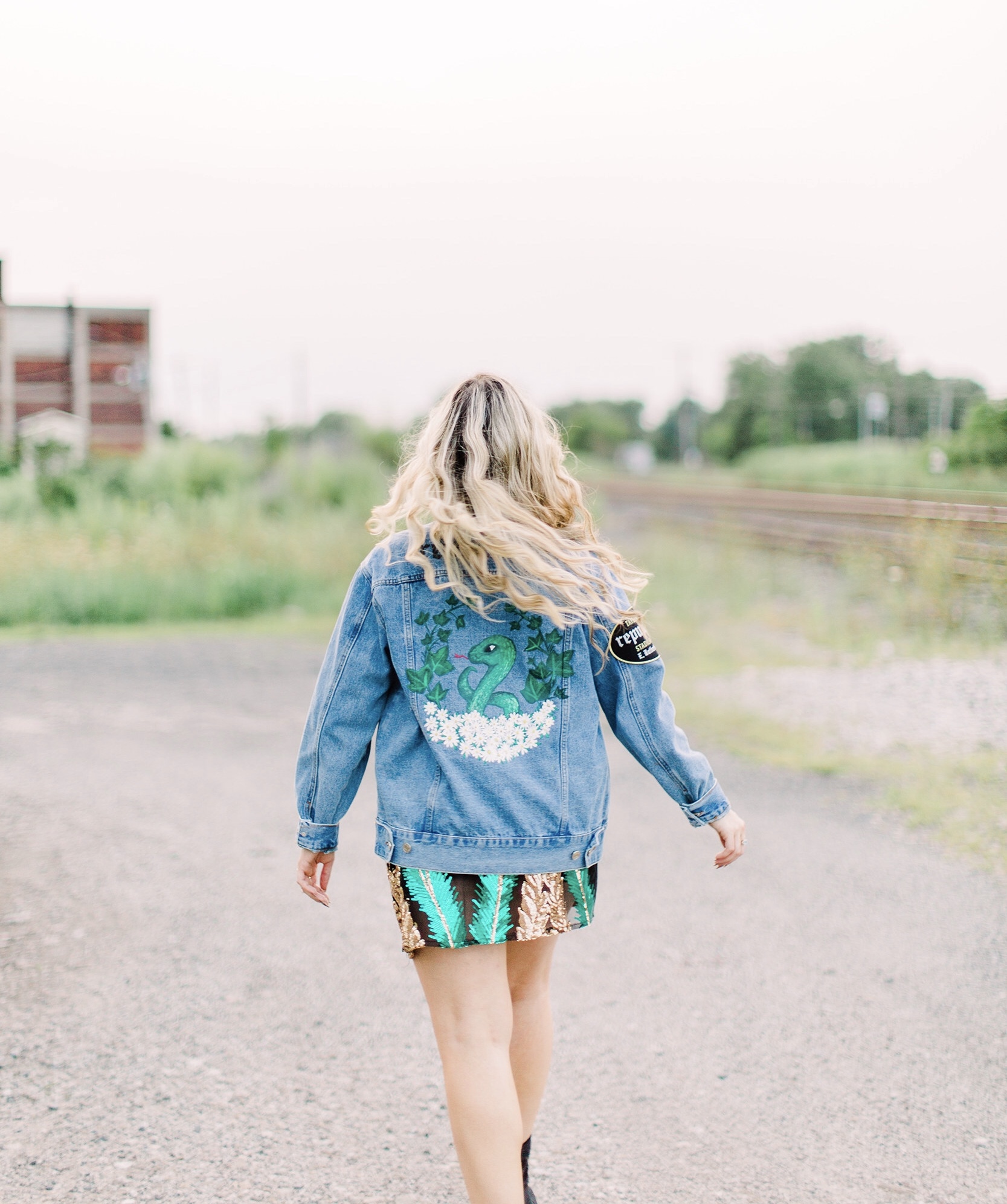 Photography by Molly Elizabeth Photography
Useful Links
Outfit Details
Molly Elizabeth Photography
My Social