It's the most wonderful time of the year… filled with pumpkin spice lattes and Hocus Pocus marathons. IT'S FALL, Y'ALL.
That also means it is time for my favorite season for fashion! And I couldn't think of a better outfit to start with than this dress from Linsey Layne Boutique!
I love embroidered flowers on clothing. Against white fabric, it is perfect for spring and summer. But against this black fabric, pieces like these are perfect for transitioning to fall. This dress is so comfortable and incredibly easy to just throw on and head out the door. There is a cute cut-out detail on the back as well. This dress is a bit sheer, so be sure to wear a slip underneath or you can do what I did and wear tight black shorts and a tank top. My super cute nail bracelet is from Linsey Layne Boutique as well.
Unless you've been living under a rock, you know that Linsey Layne Boutique is moving in the next couple of weeks. Her store is on MAJOR sale right now, especially home decor, so be sure to stop by to take advantage of those deals! Though I'm sad to see the beautiful boutique go, I can't wait to see where the online journey takes her!
I don't know about you, but I am obsessed with hats. I definitely think I do not wear them enough. This floppy hat is from H&M and gives witchy fall vibes that pair perfectly with this bohemian dress. If you're lacking inspiration with an outfit, throwing on a cute hat, whether it is a baseball cap or a trendy newsboy hat, adds an unexpected detail that often ties the whole look together.
Finally, THESE BOOTS! I've been slacking on the over-the-knee boots, only having a navy pair until I stumbled upon these babies. These Steve Madden boots were part of the Nordstrom Anniversary Sale and were one of my favorite purchases. They're surprisingly comfortable and they stay up pretty well. Certainly a staple for the fall.
That's all for now! Be sure to check back next week for another post! I'd also love it if you could leave any requests for future posts in the comments below. Until next week!
Xo, Natasha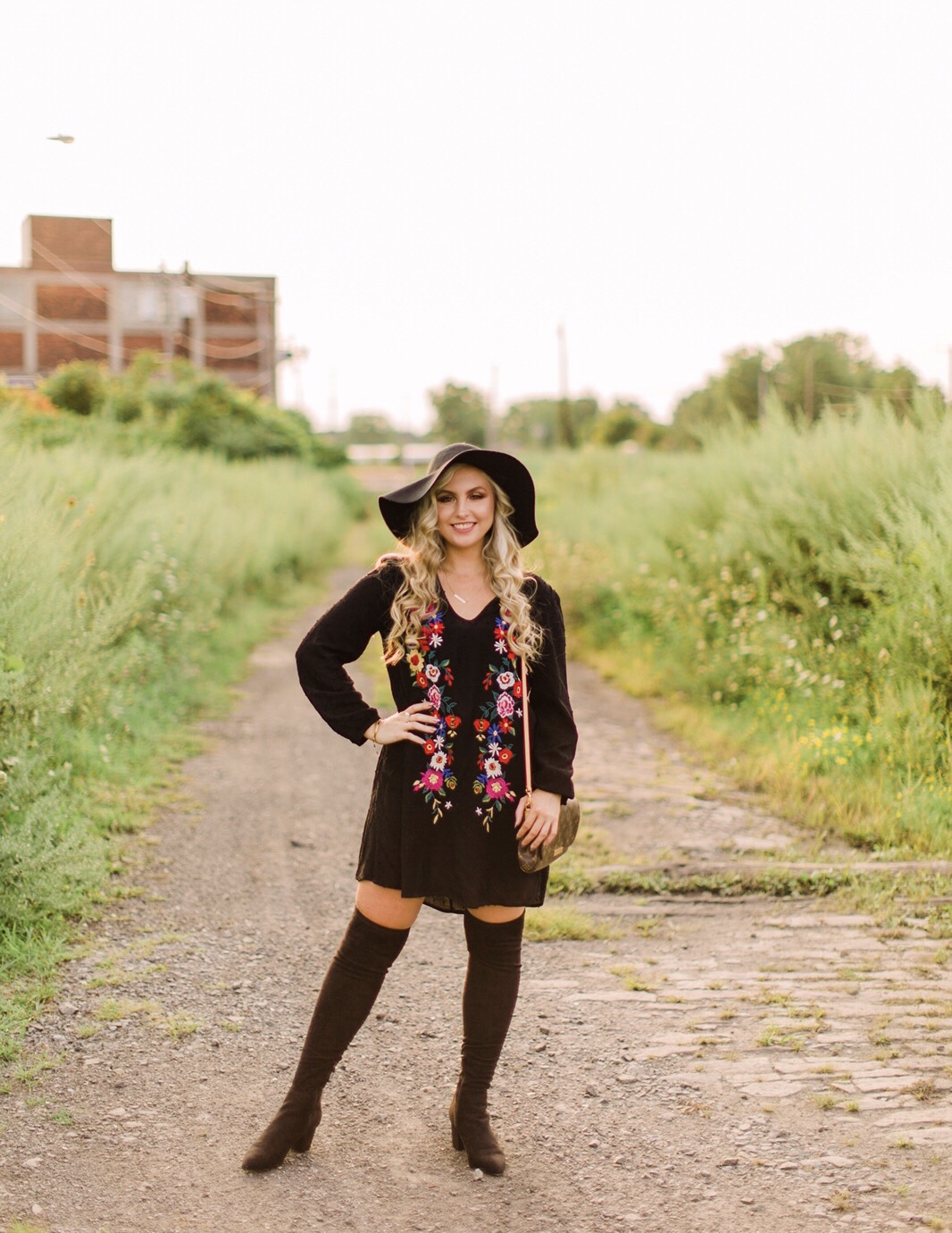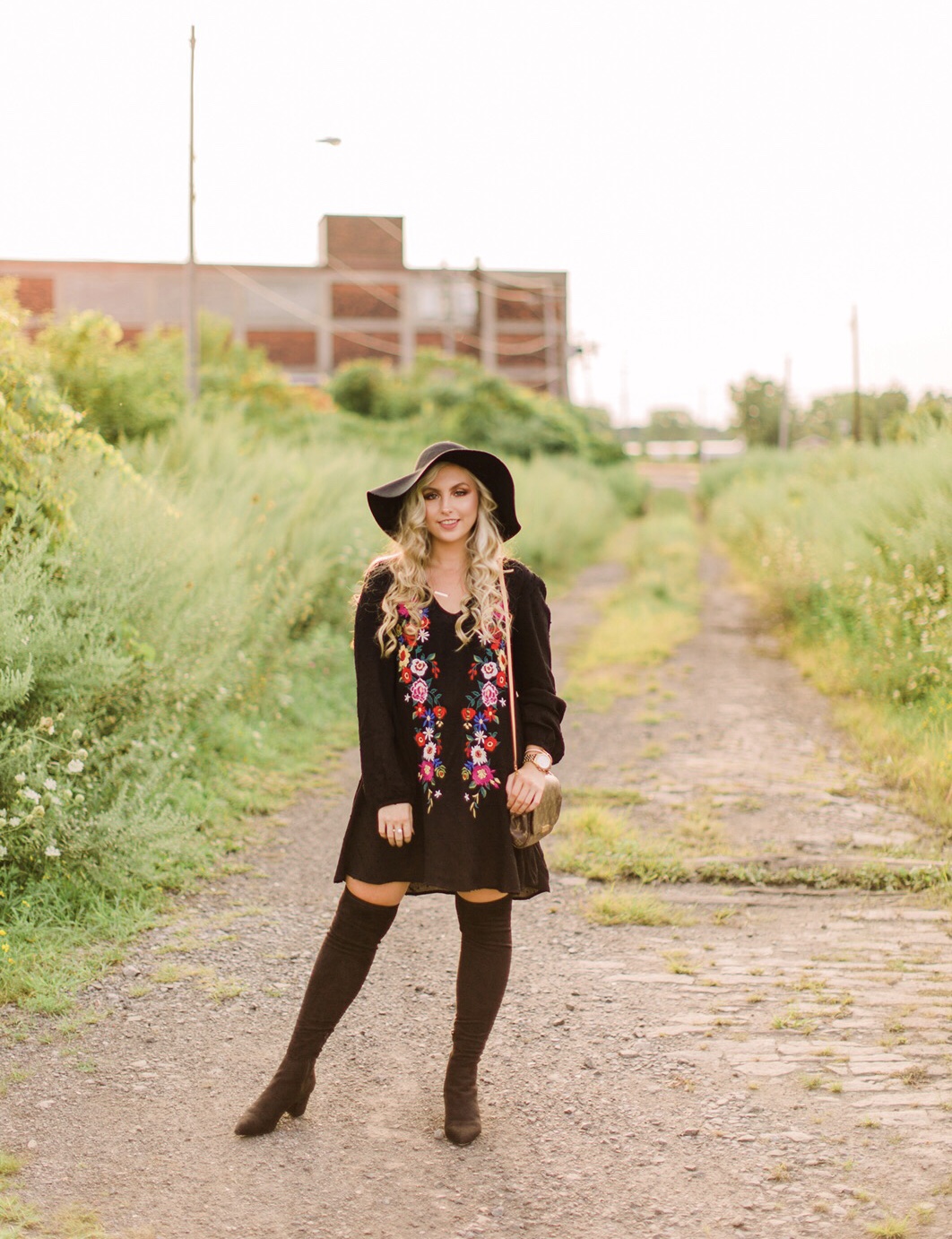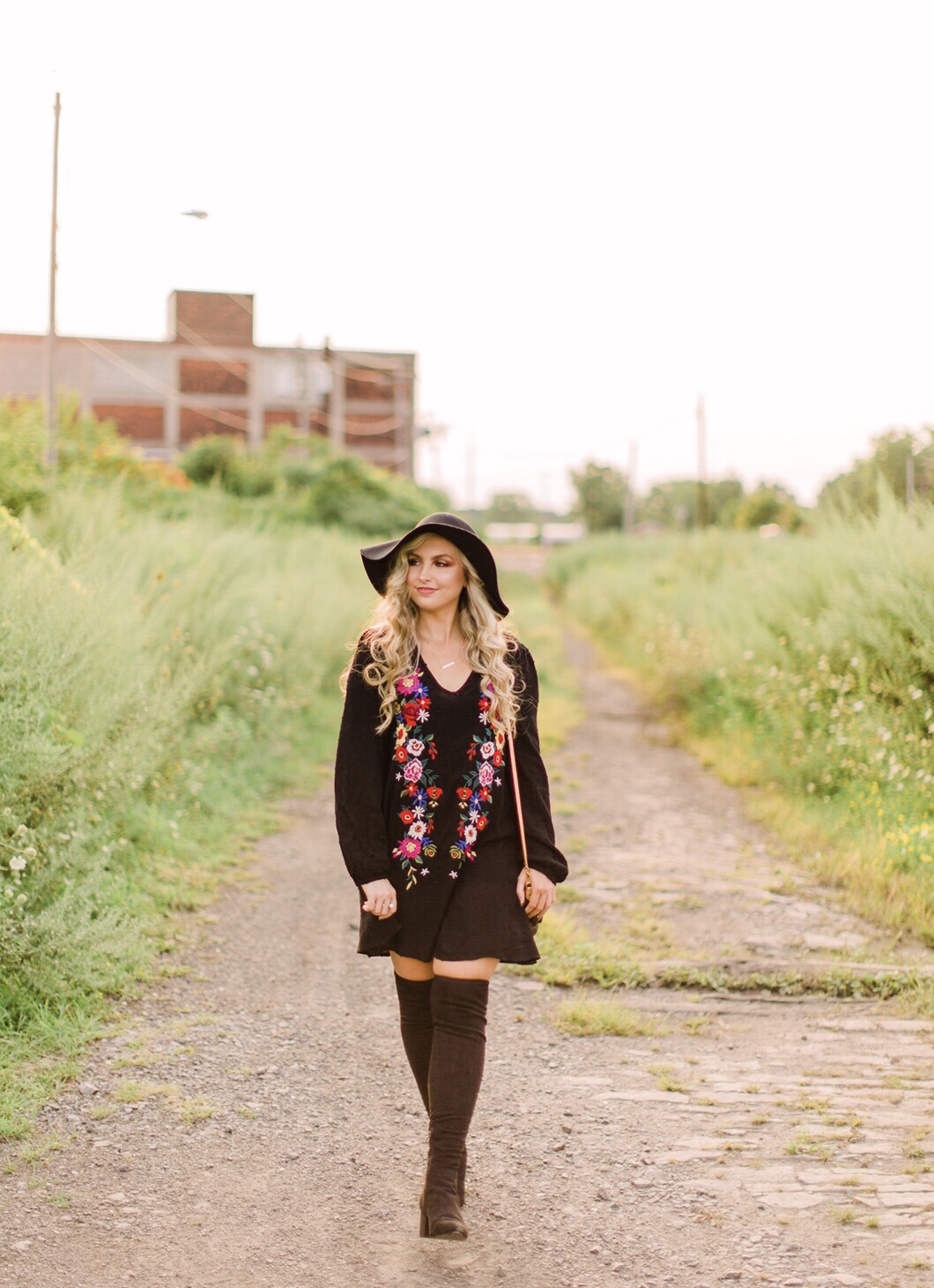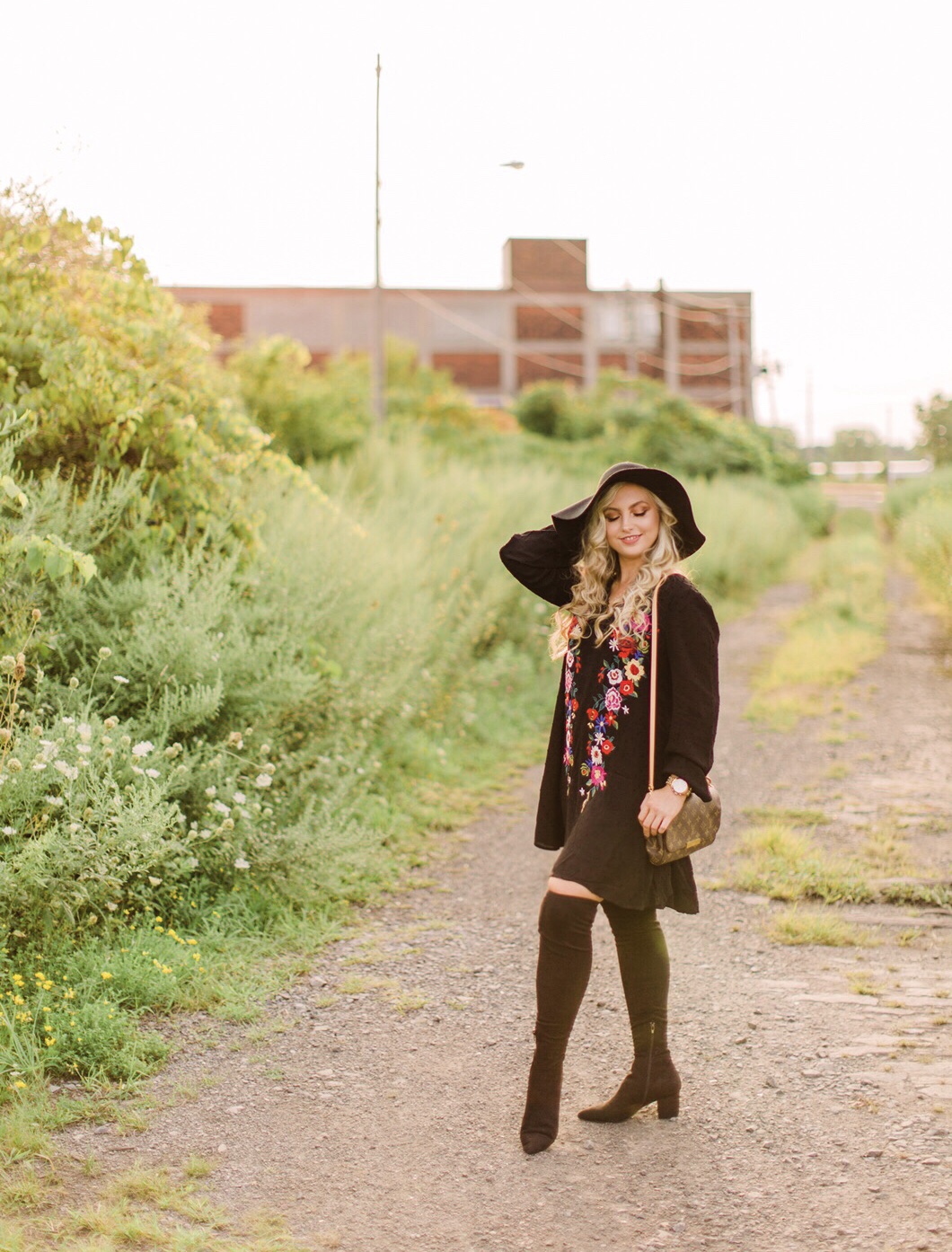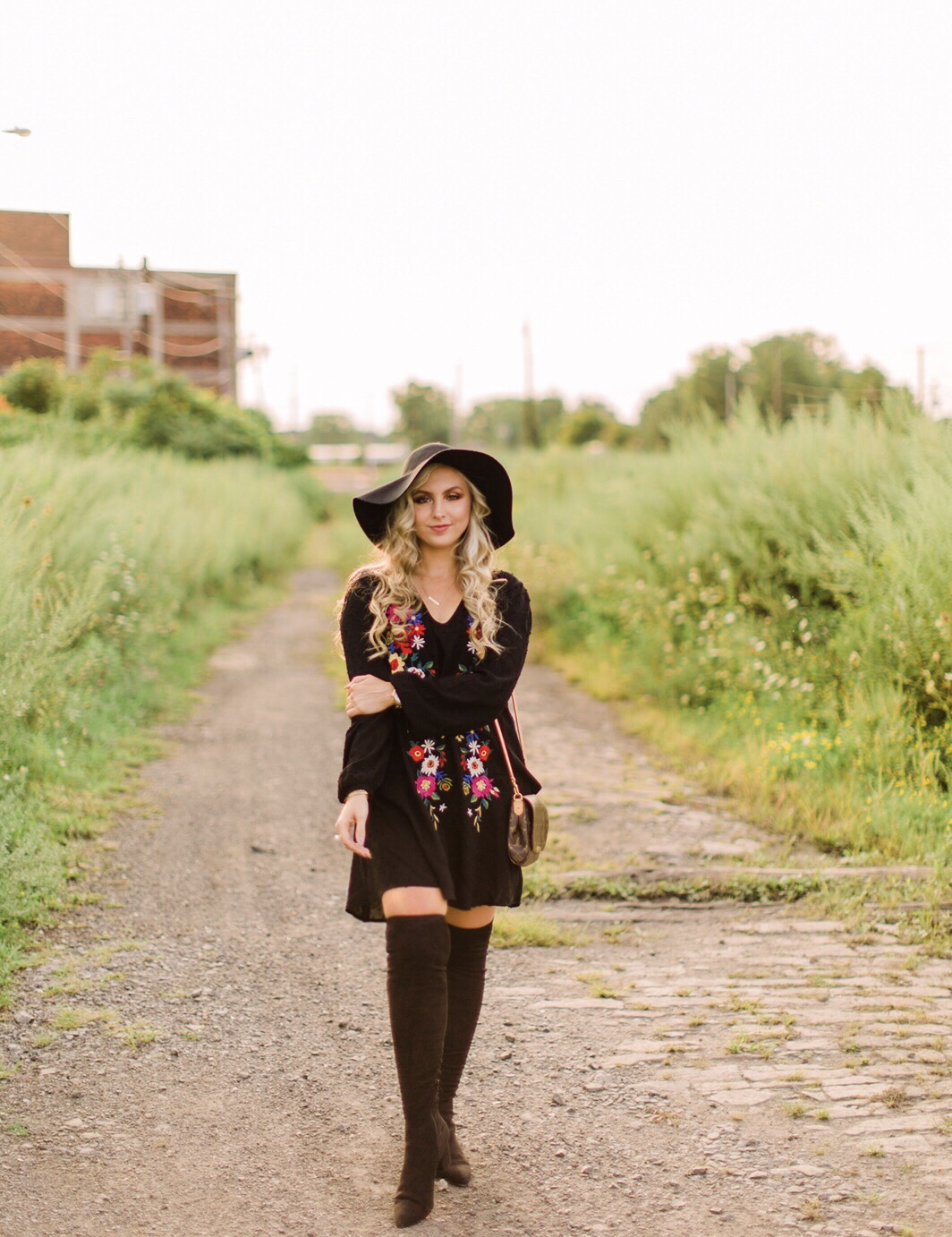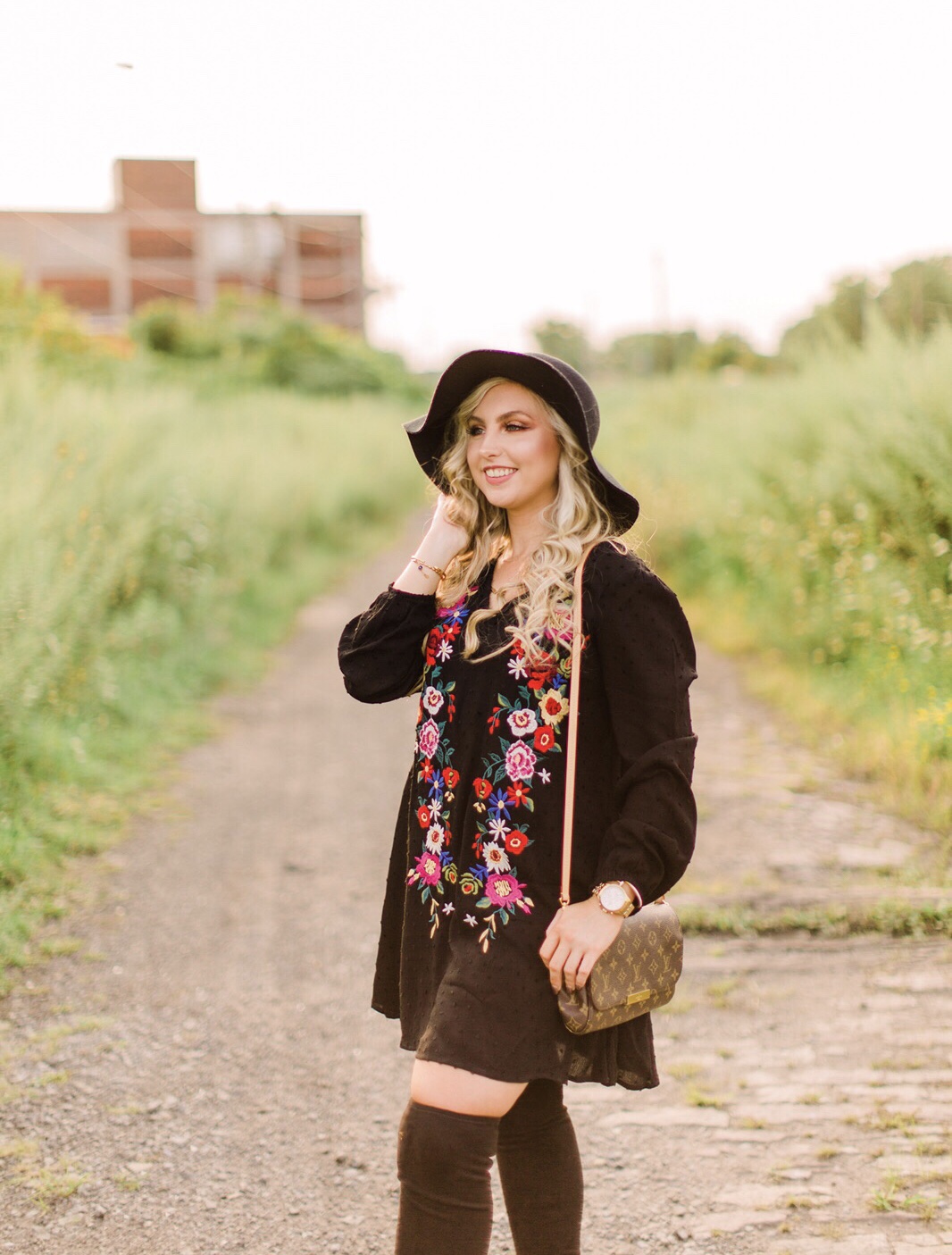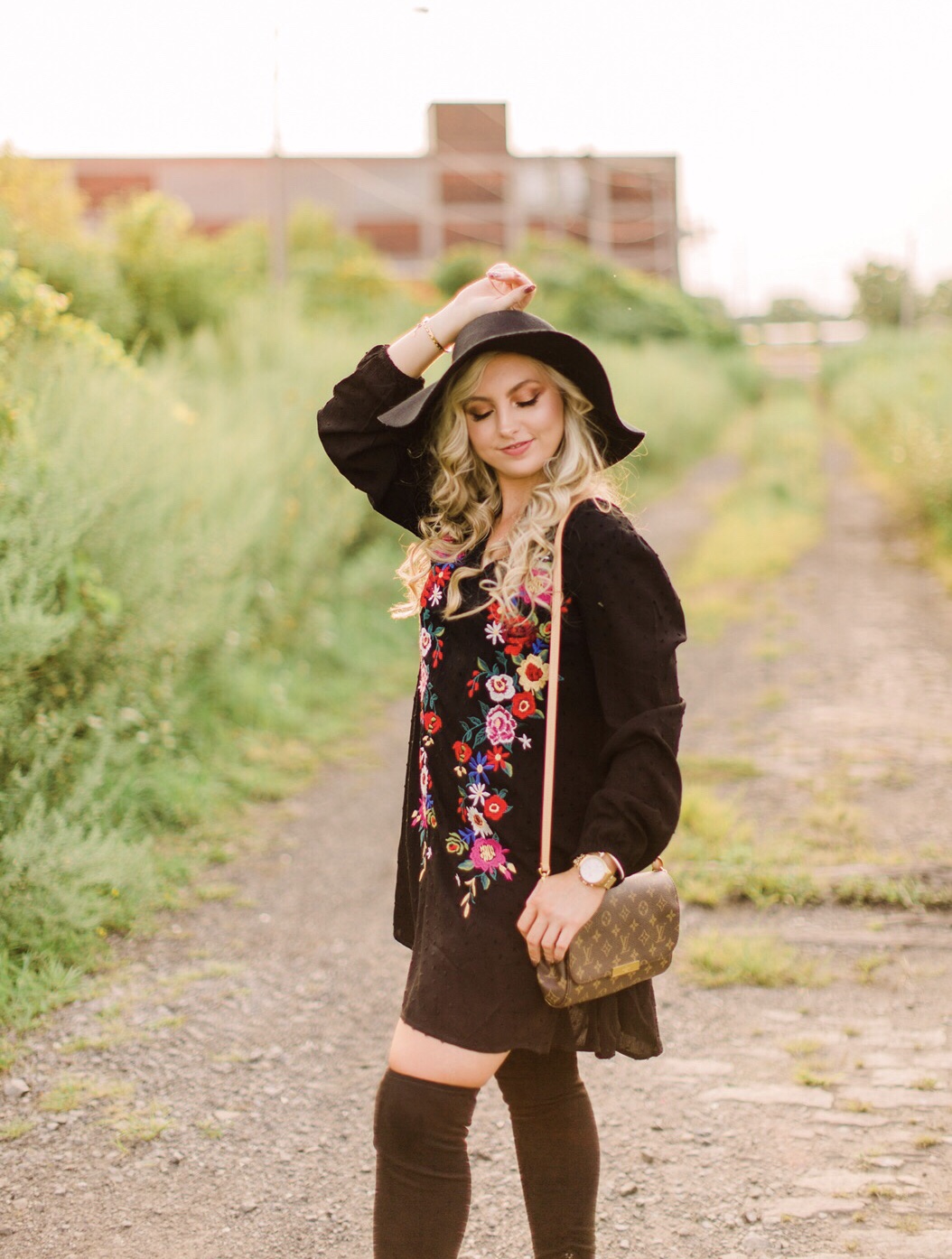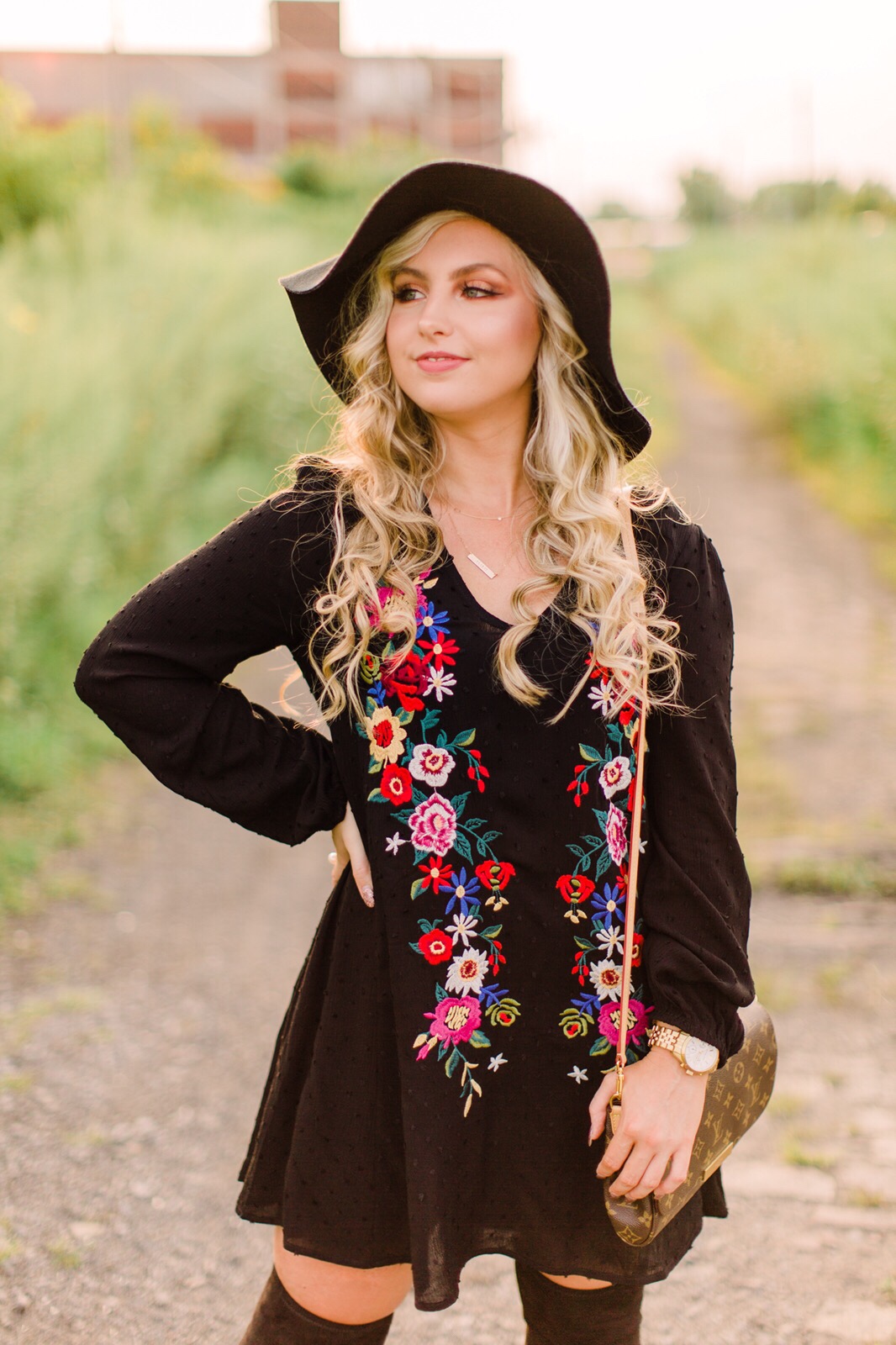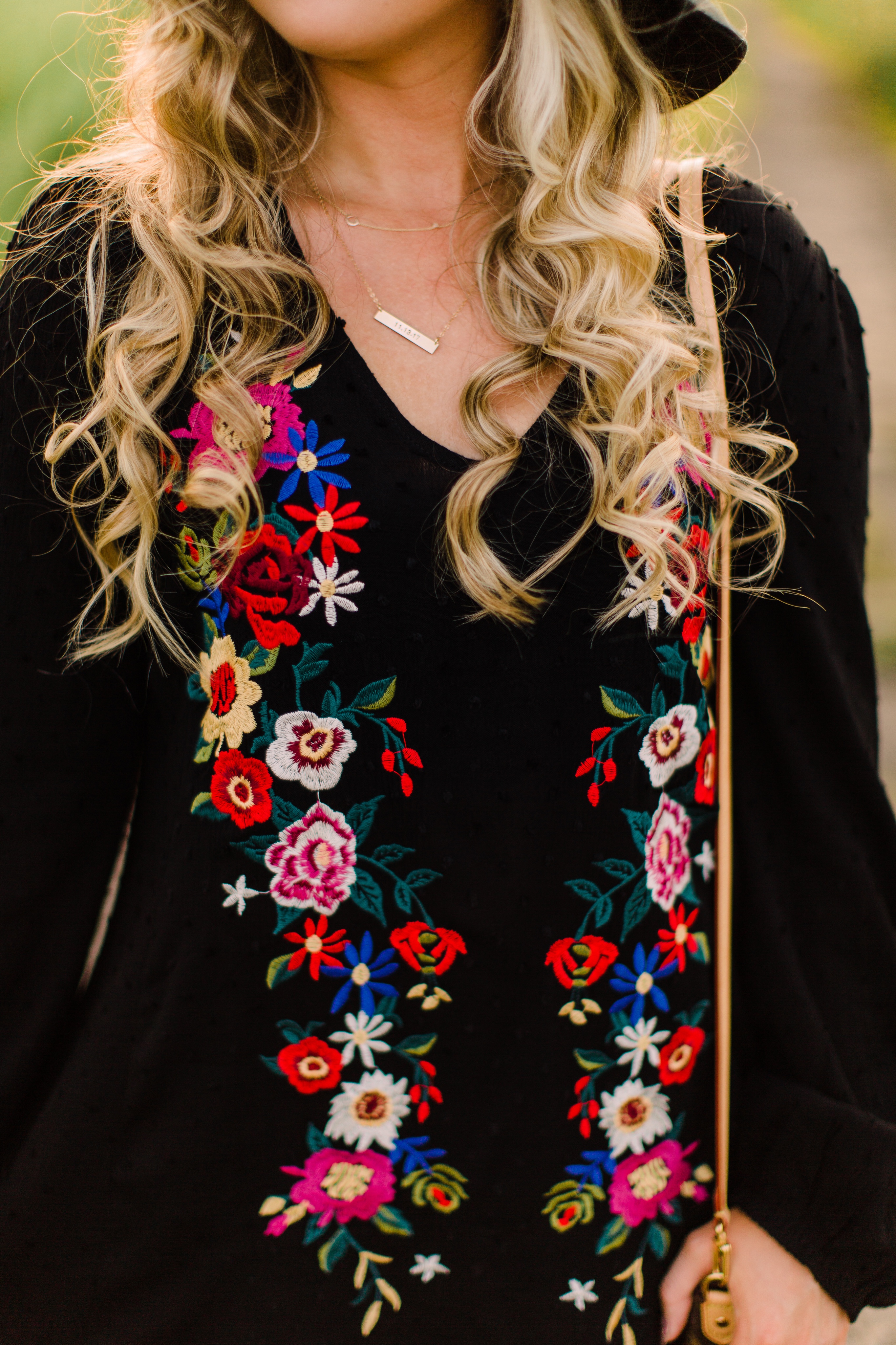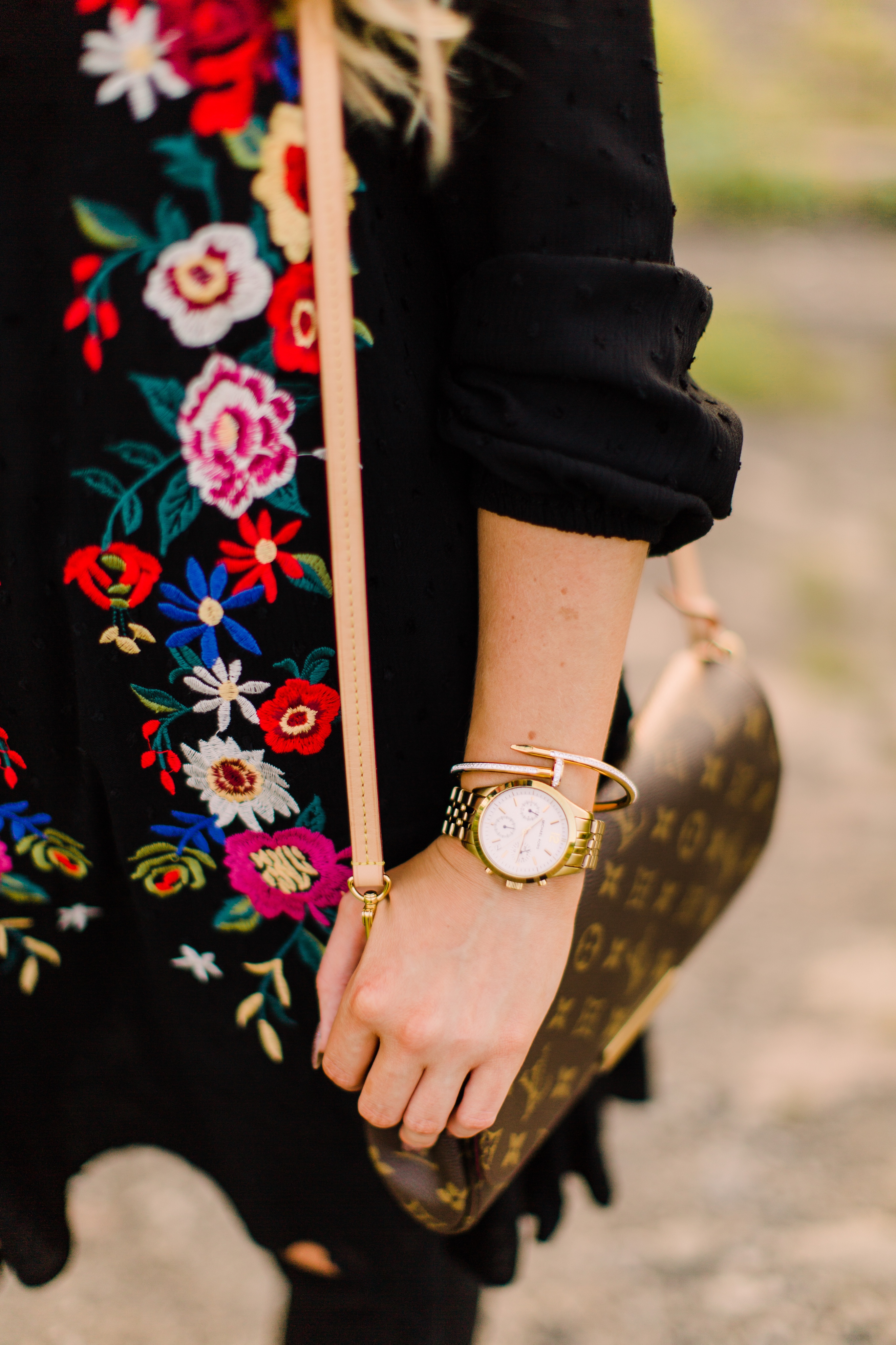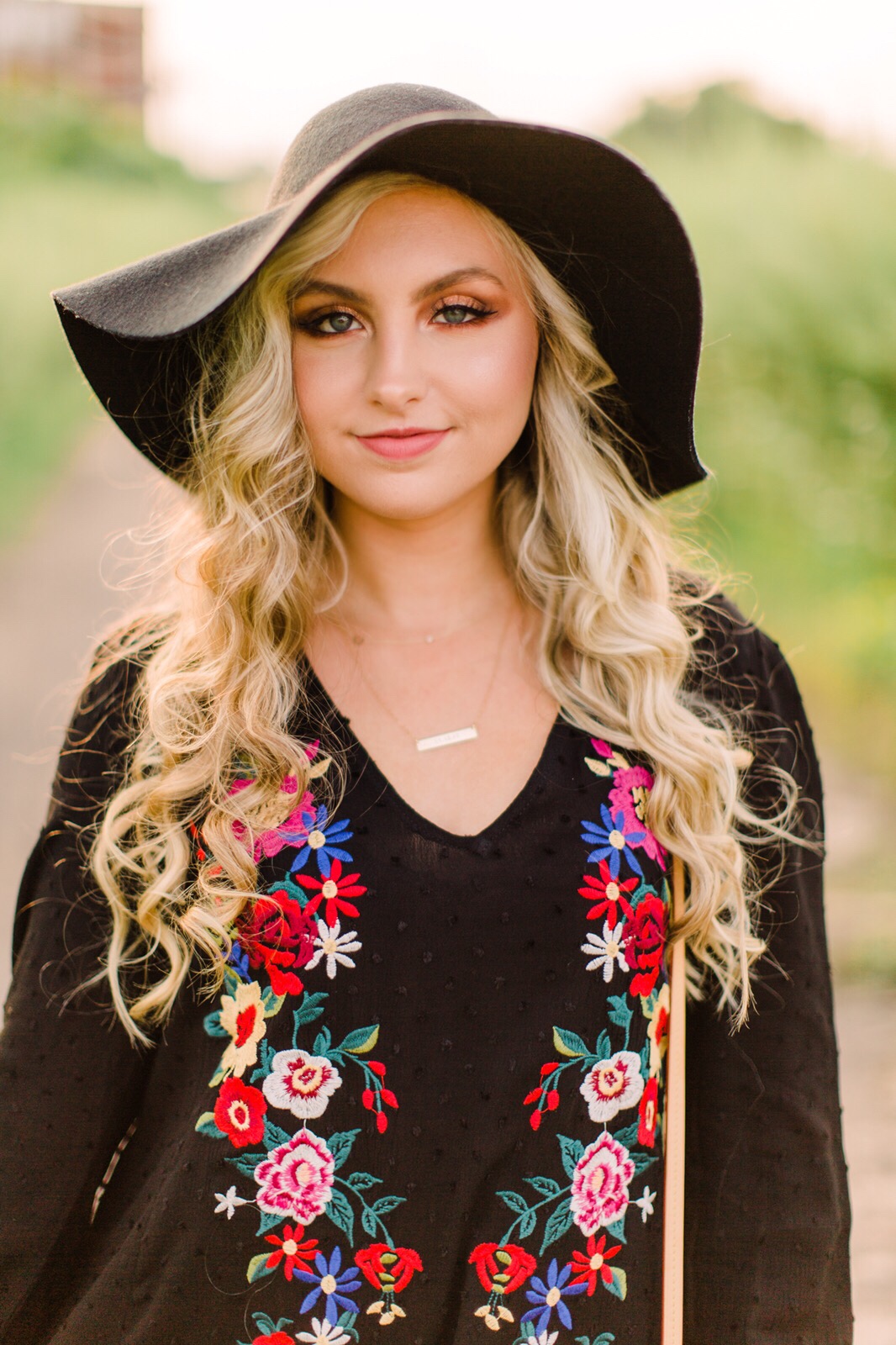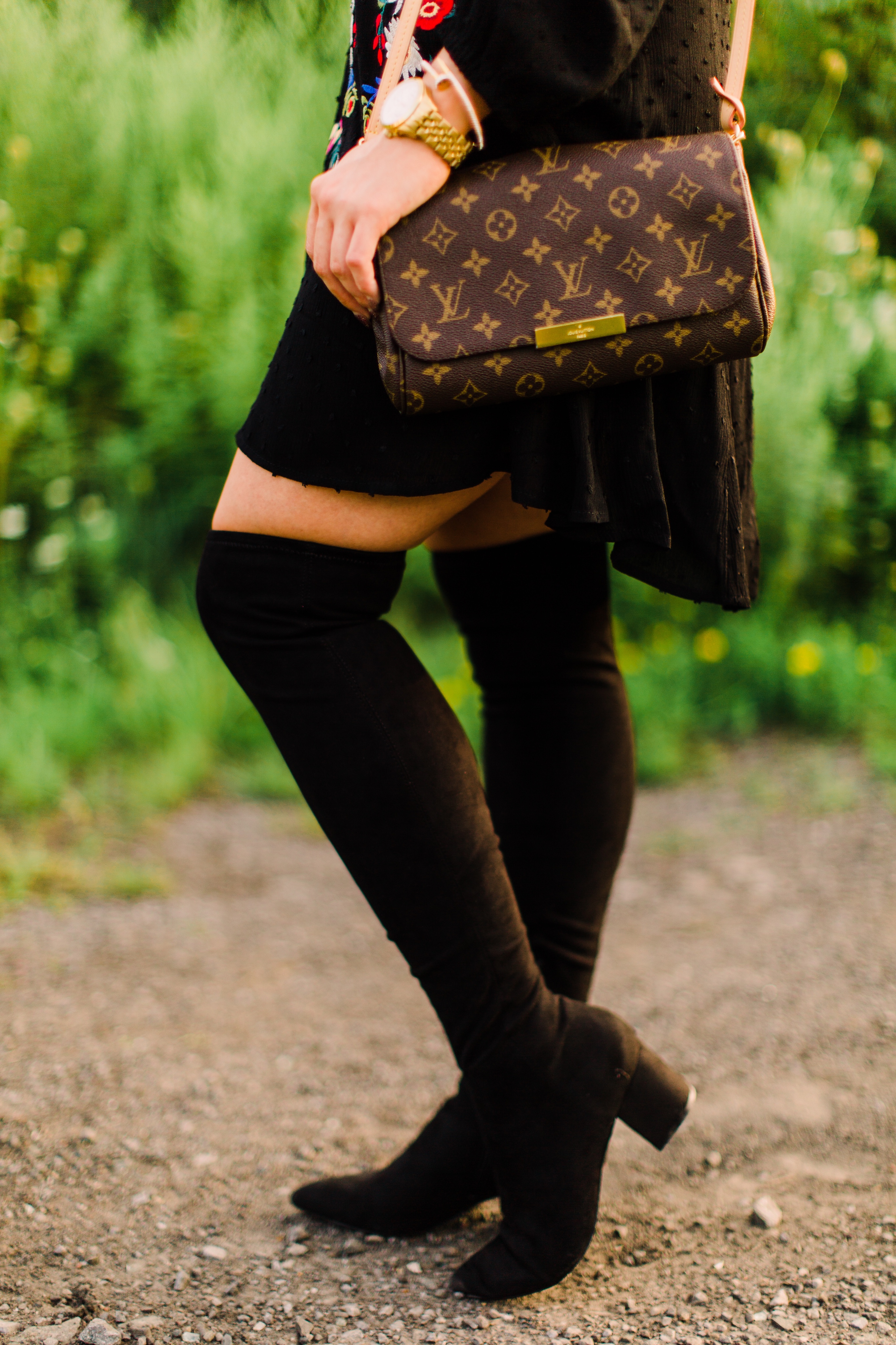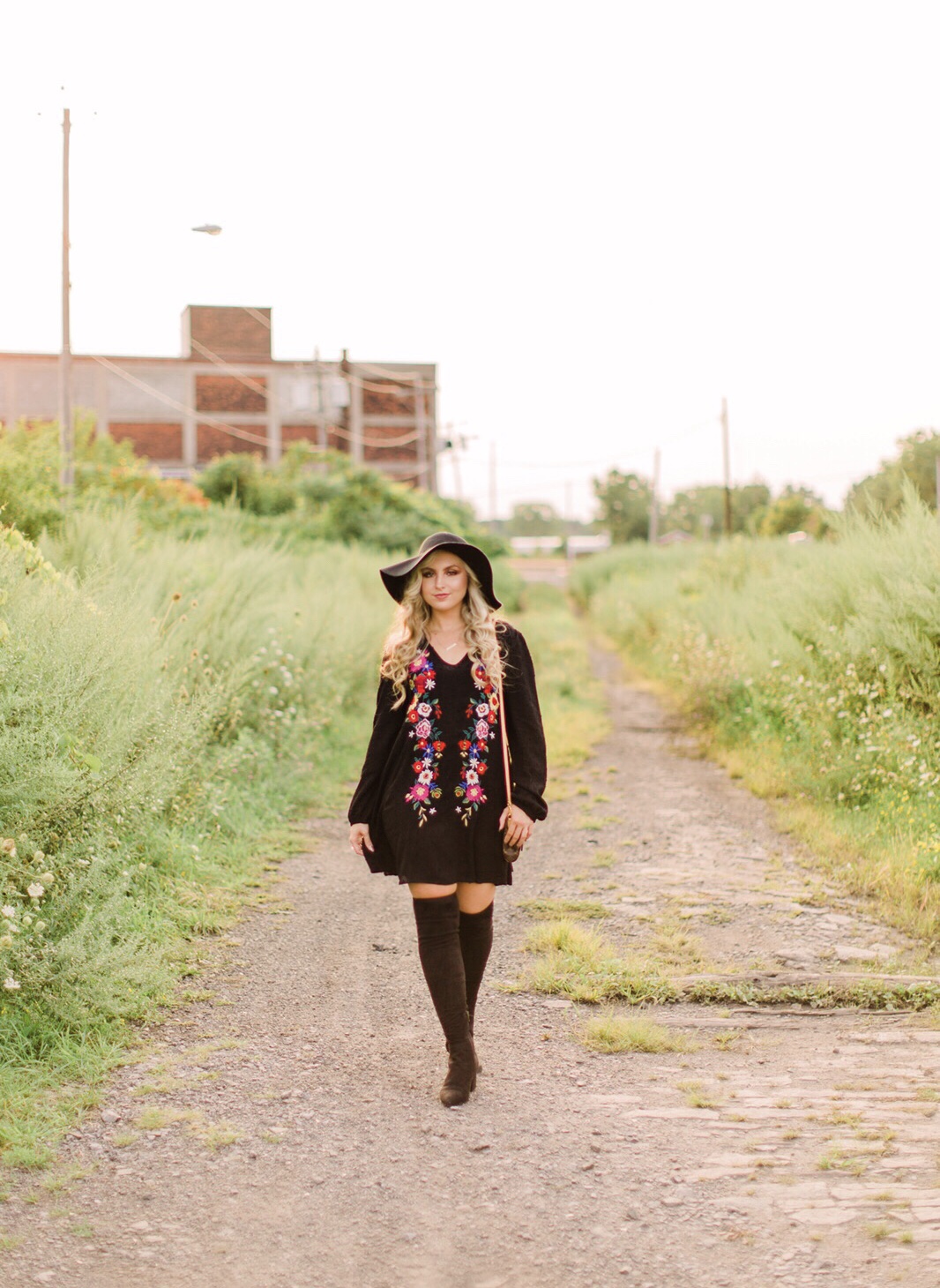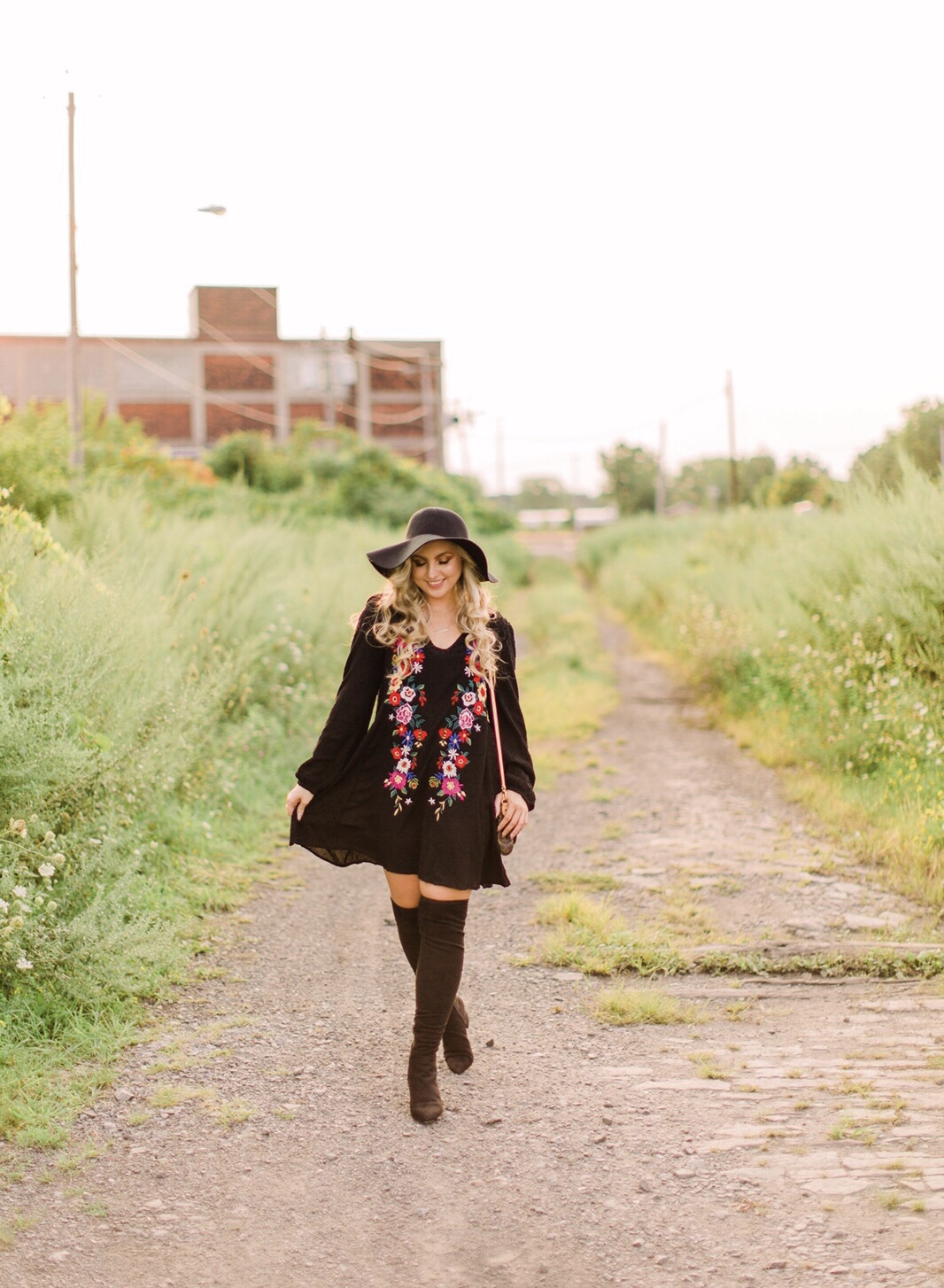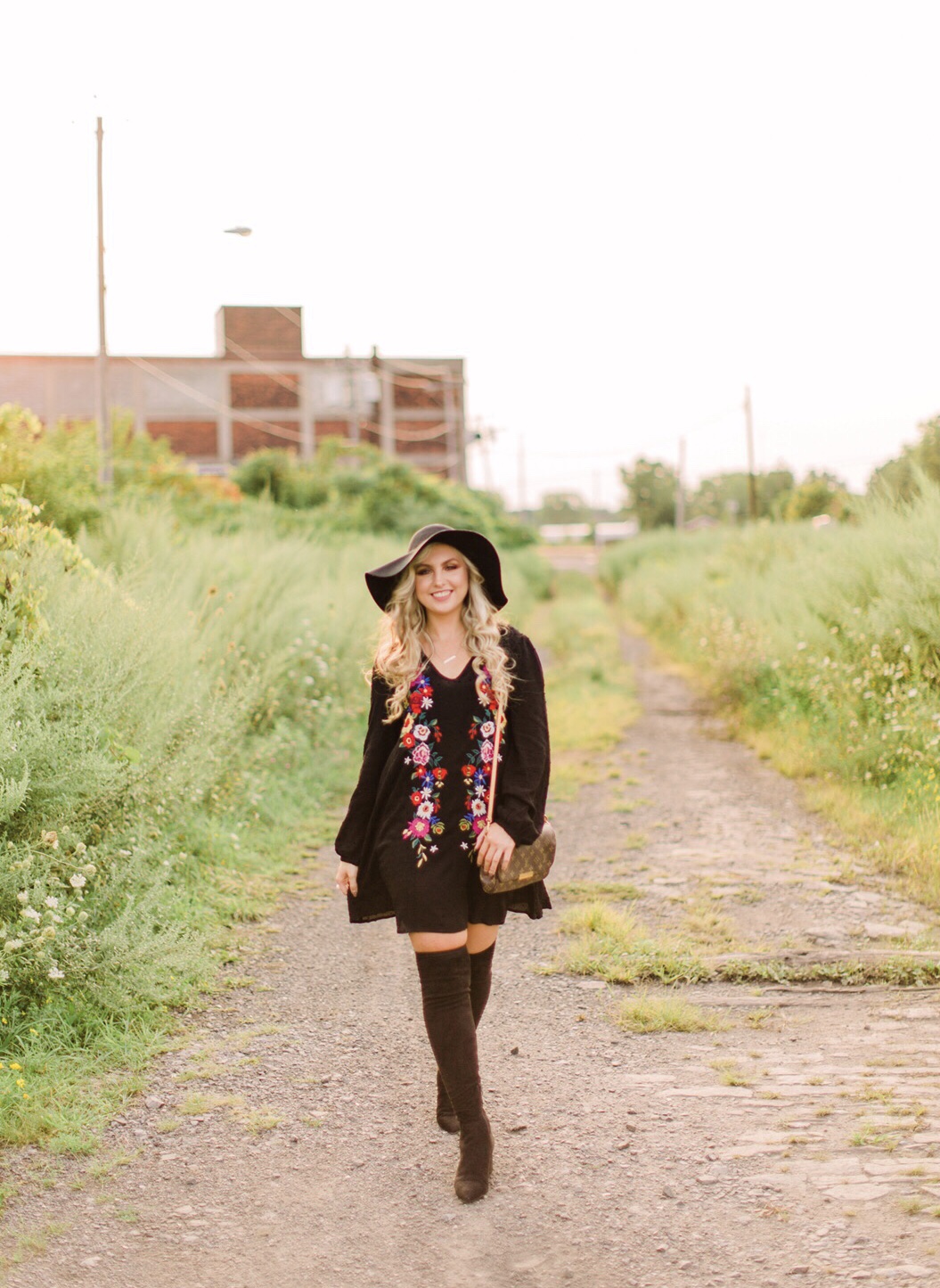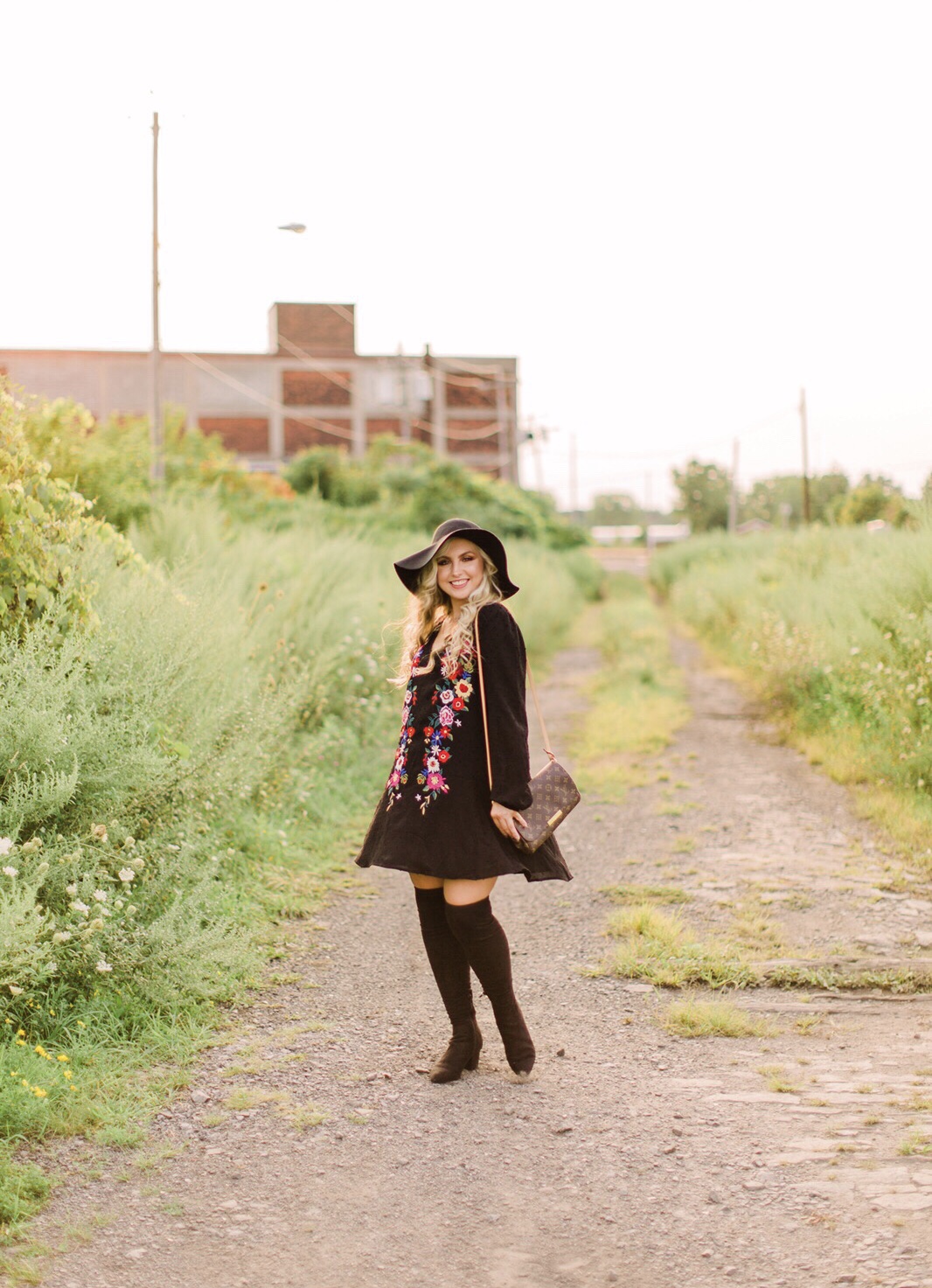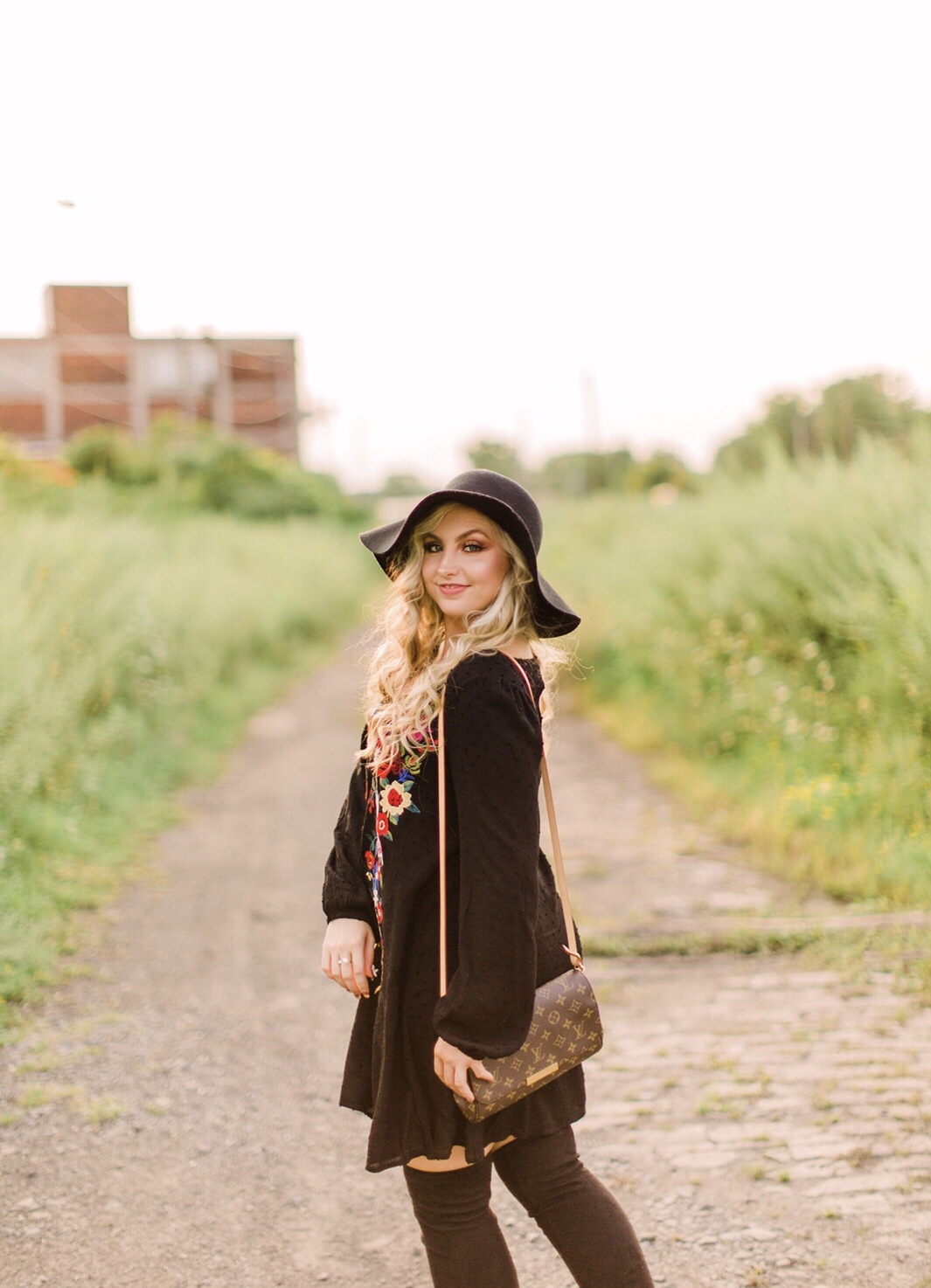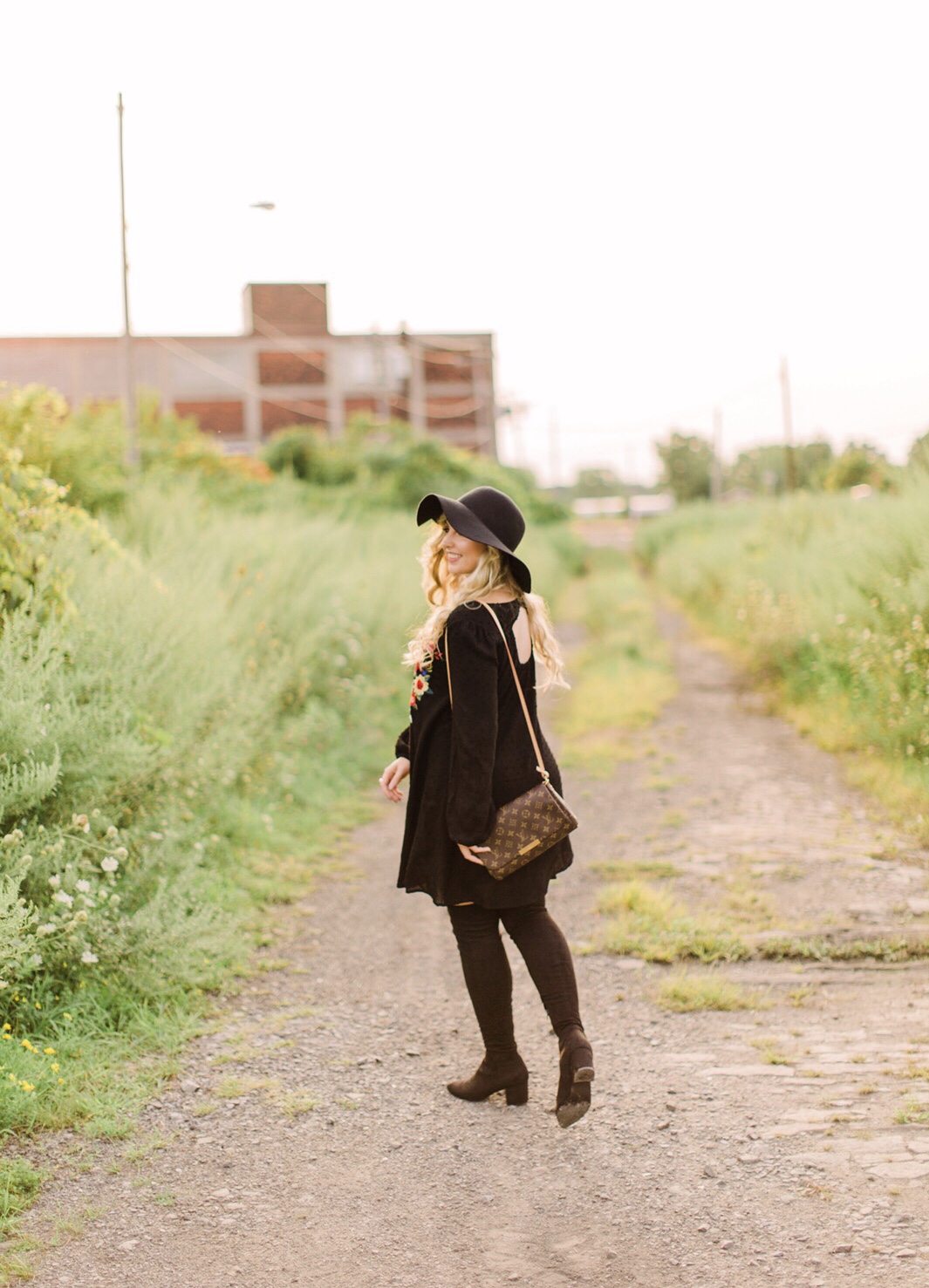 Photography by Molly Elizabeth Photography
Useful Links
Outfit Details
Molly Elizabeth Photography
My Social