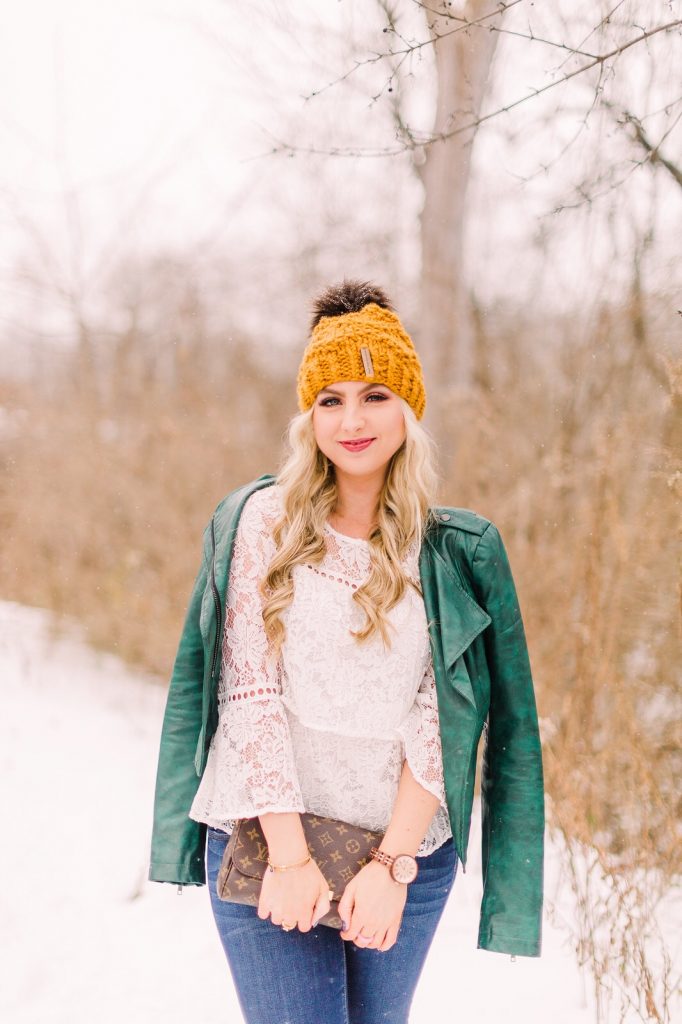 Hello, lovelies!
If you live where it is winter basically six months out of the year like I do, you know how hard it is to look cute in the cold. The struggle of showing off an outfit while not freezing to death is why I'll always question why I haven't moved to Florida yet. However, we've got to make the most of it, right? So, winter hats and pretty jackets to the rescue!
For this look, I added a super warm, handmade knit hat from Black Paw Creations to a classic leather and lace combo. (Side bar: don't forget you can save 15% off at Black Paw Creations with the code NATASHA15!) The color combination of the caramel-colored hat paired with the emerald green jacket is so cute and unexpected. Also, shoutout to leather jackets, especially colored ones, because they always elevate an outfit. Everyone definitely needs a black leather jacket and a unique, colored one in their closet.
The sleeves of my top were too pretty to tuck into my jacket so I slouched the jacket over my shoulders to show them off. Obviously, I don't recommend this method long term, as it'll fall off, as pictured lol.
Finishing it off, I wore jeans from good ol' American Eagle and some brown booties that coordinated with the hat, tying the whole look together.
How do you show off your style in the winter? Let me know in the comments. See you next week!
Xo, Natasha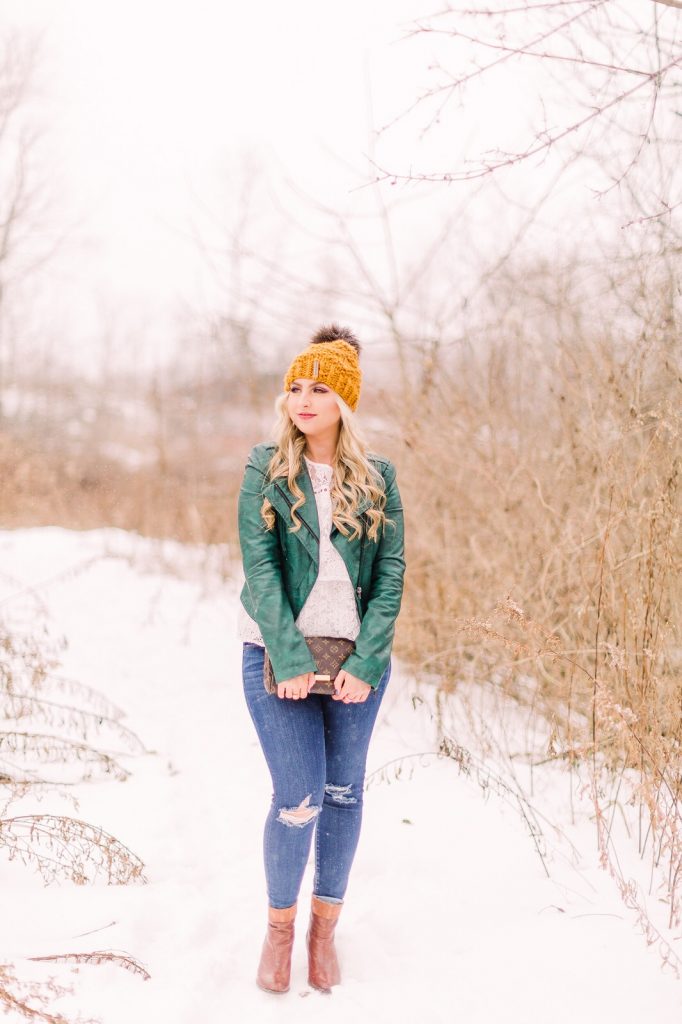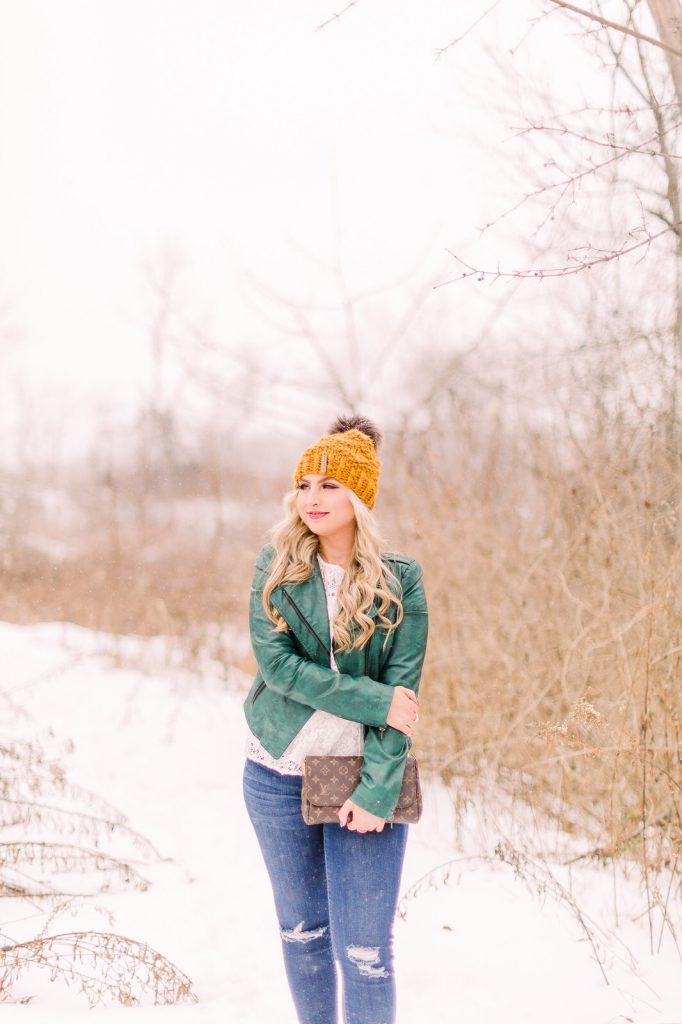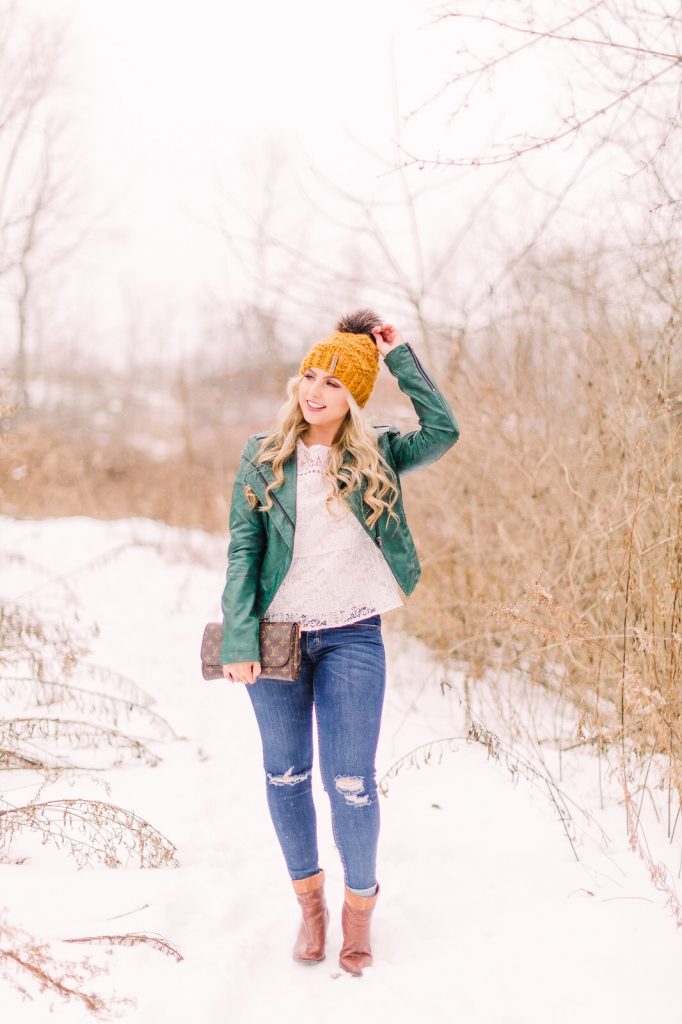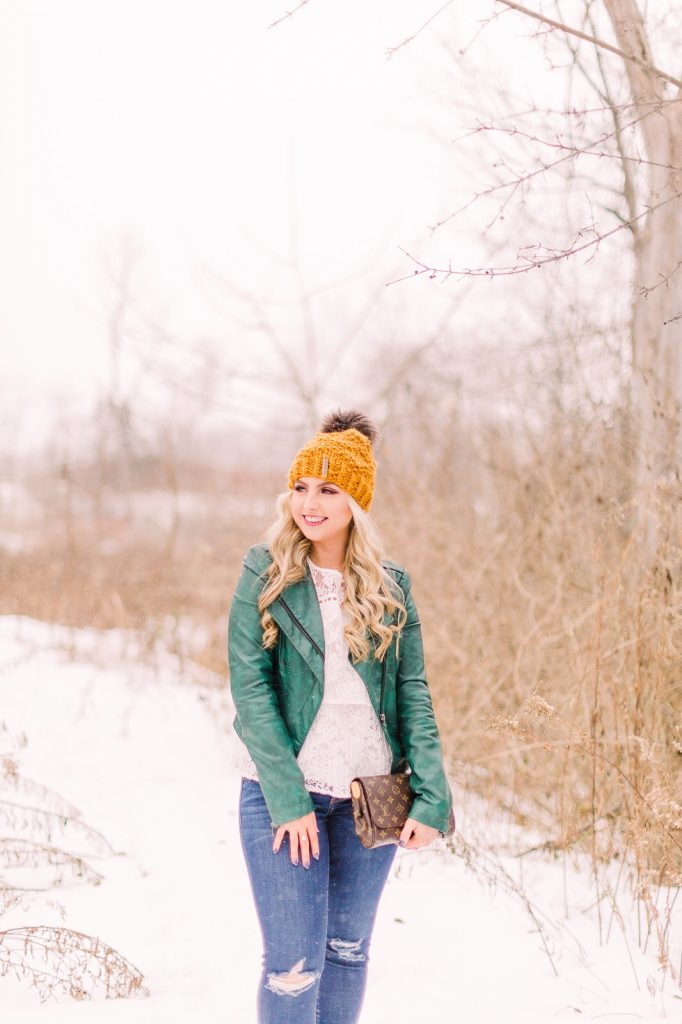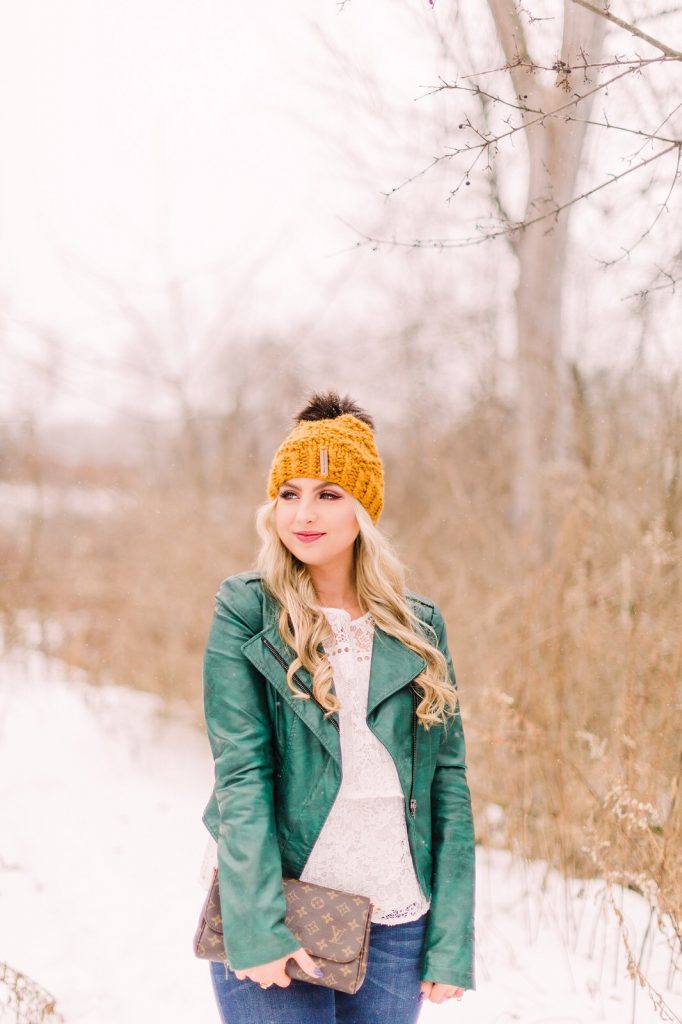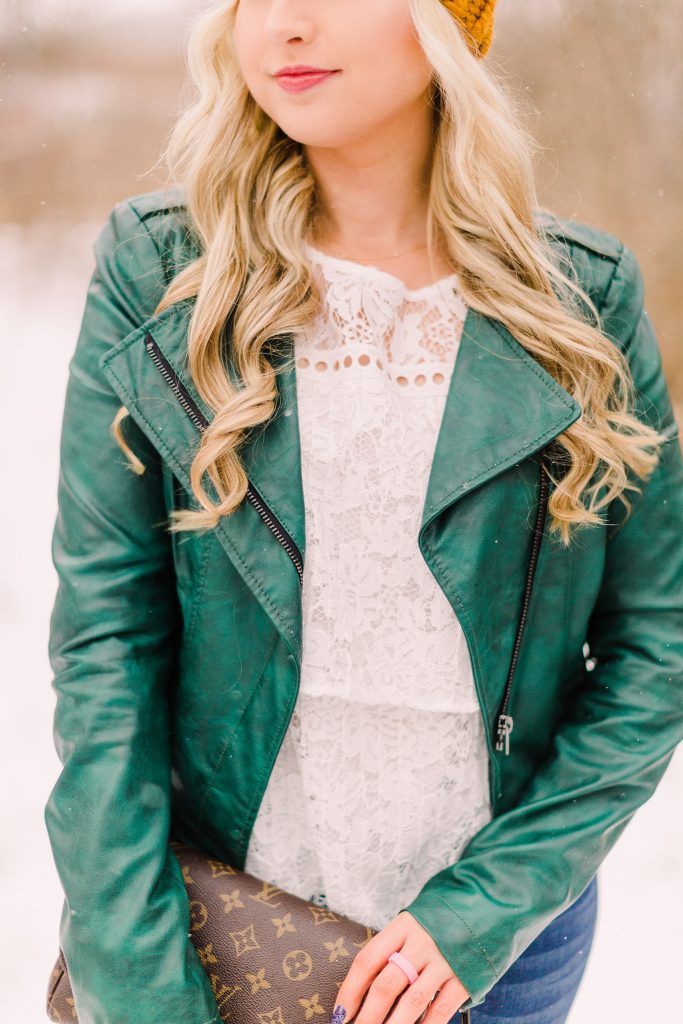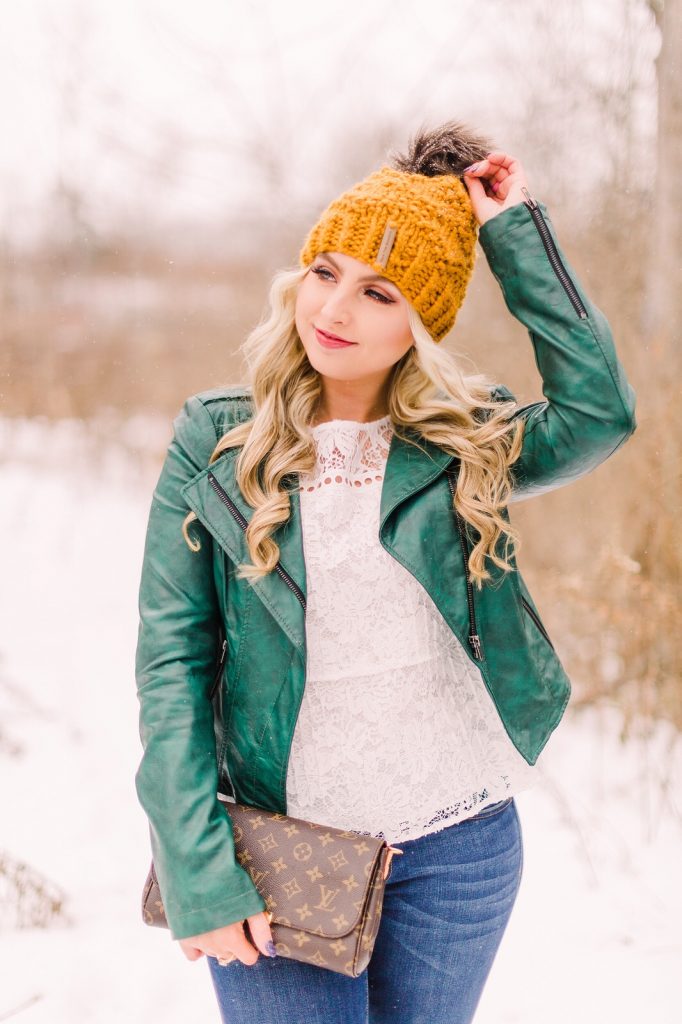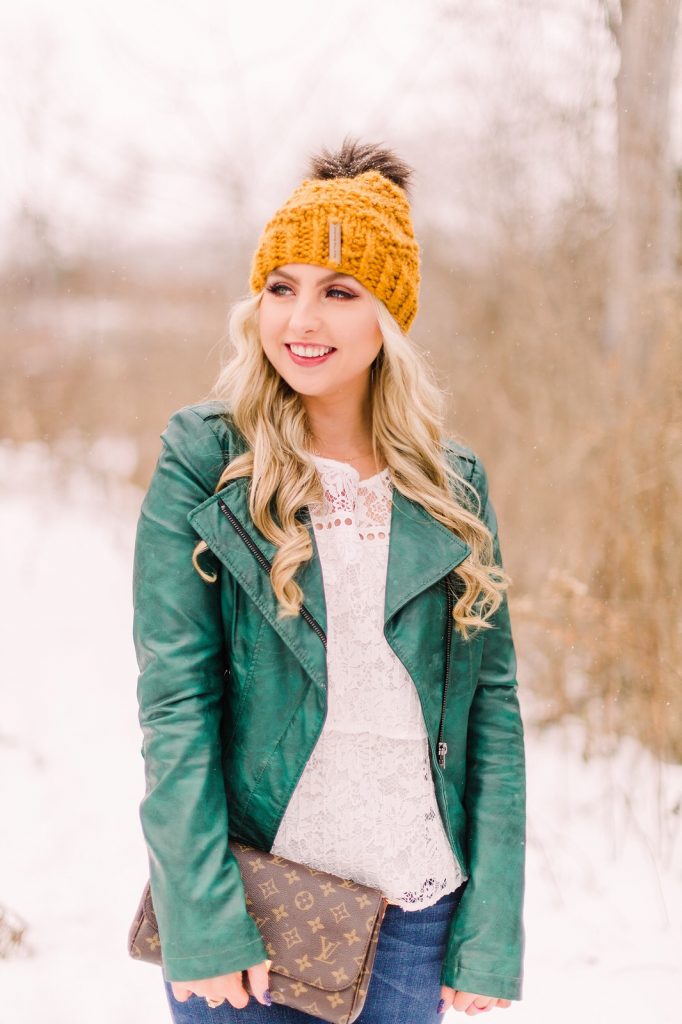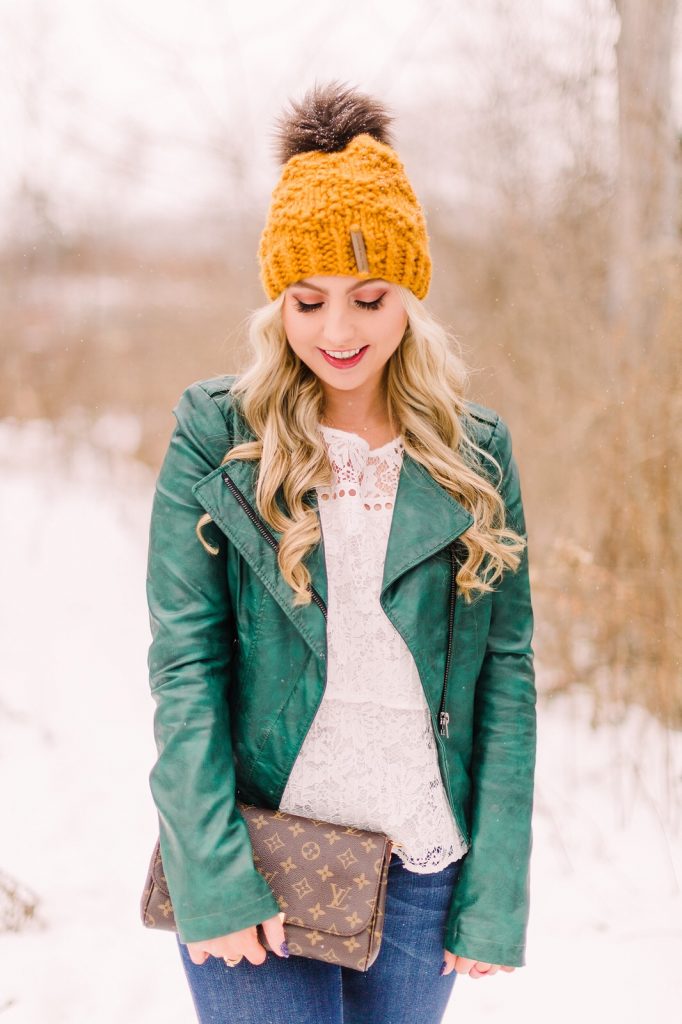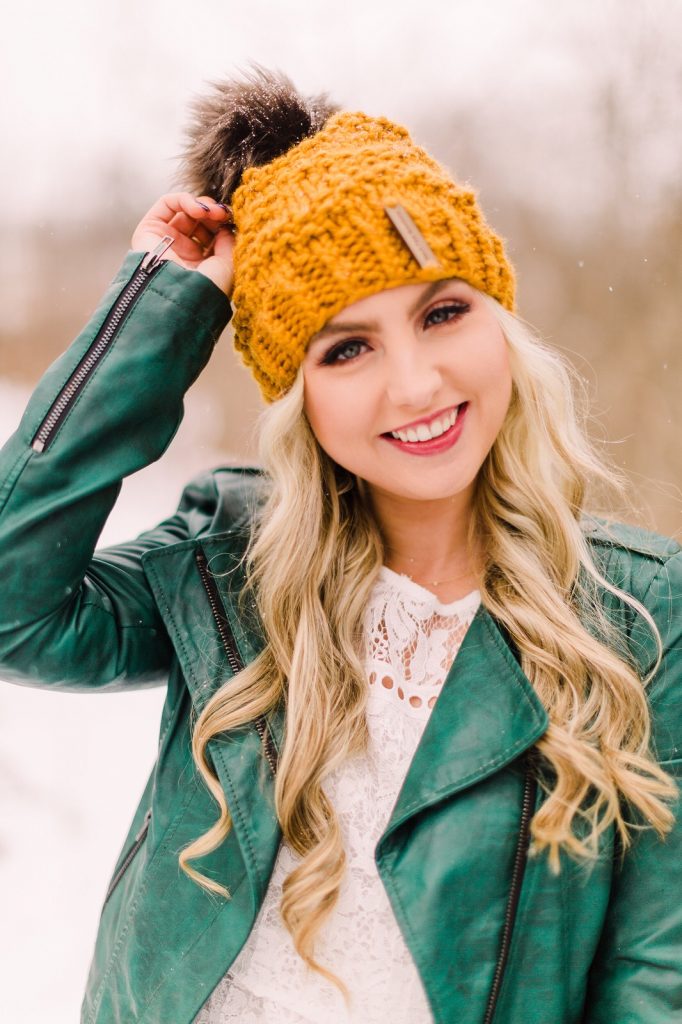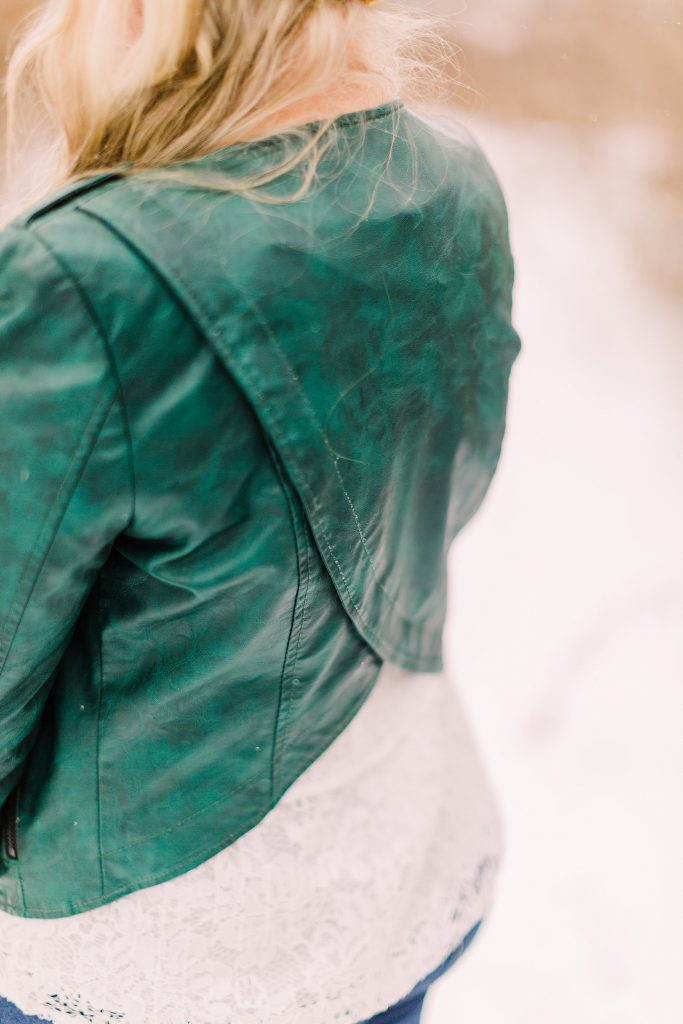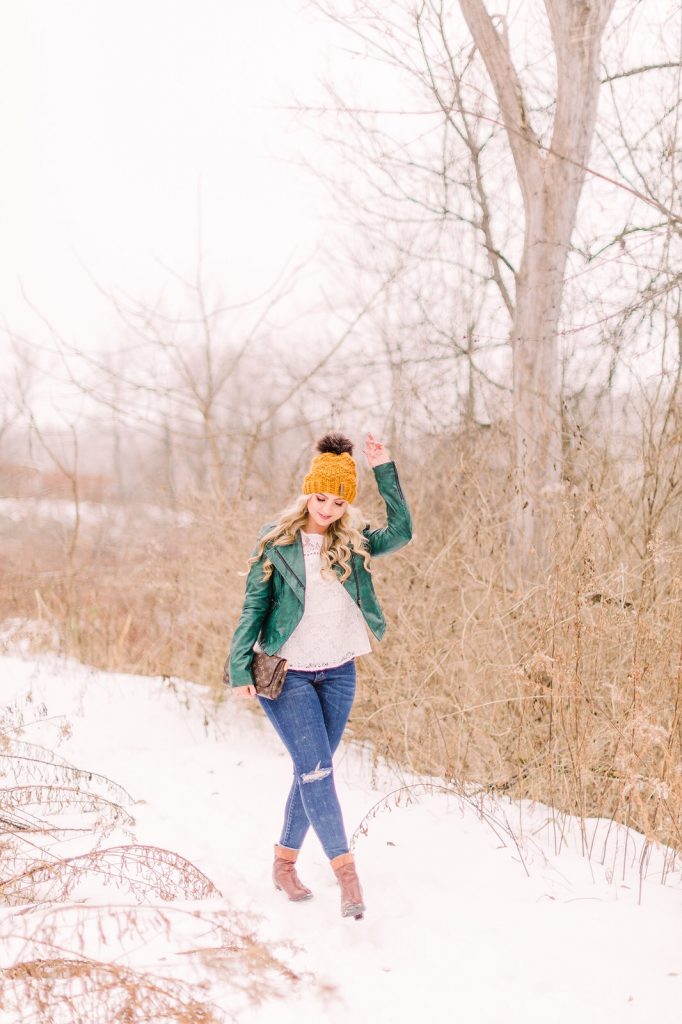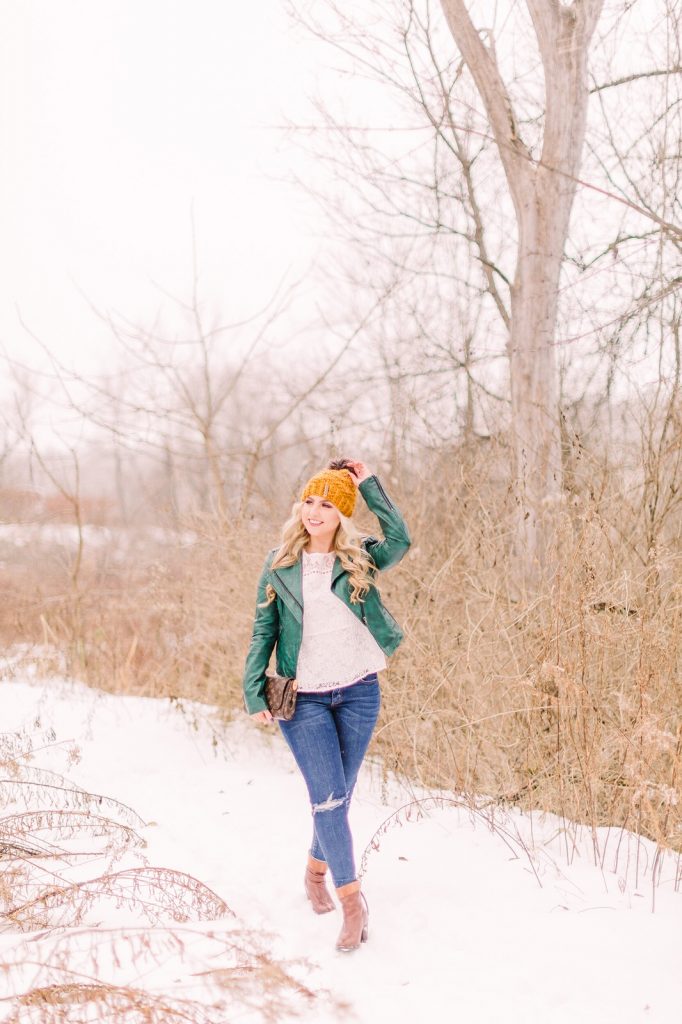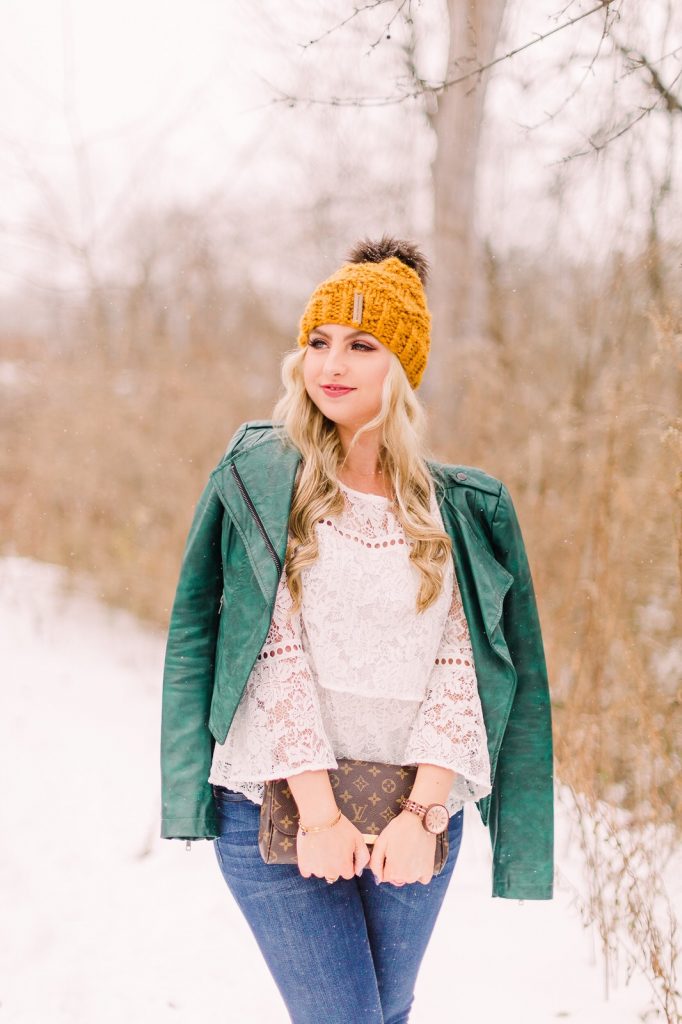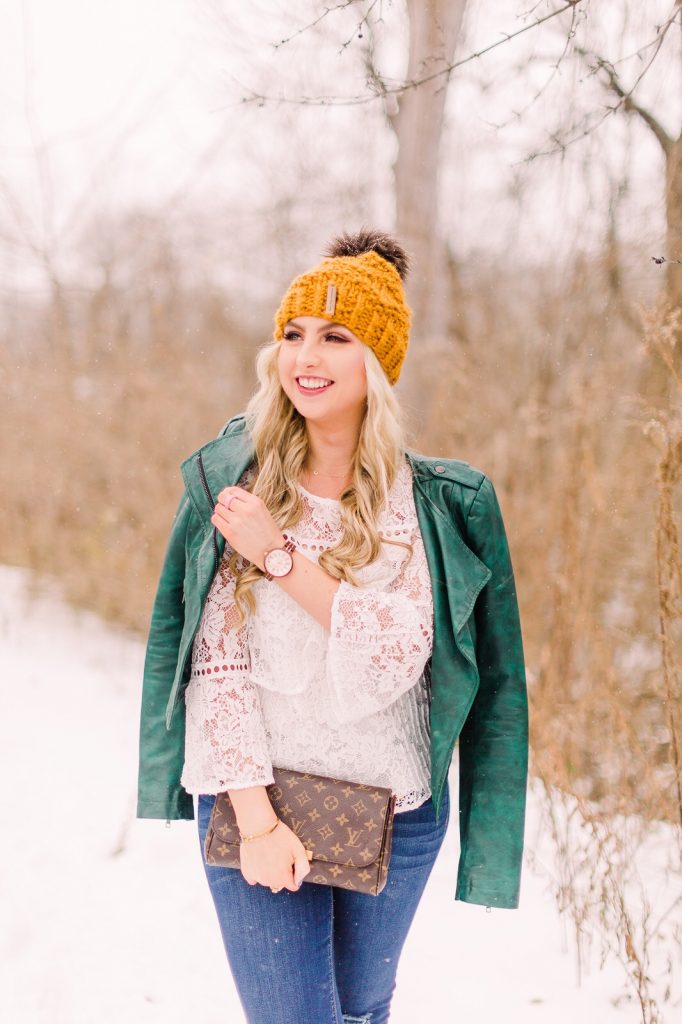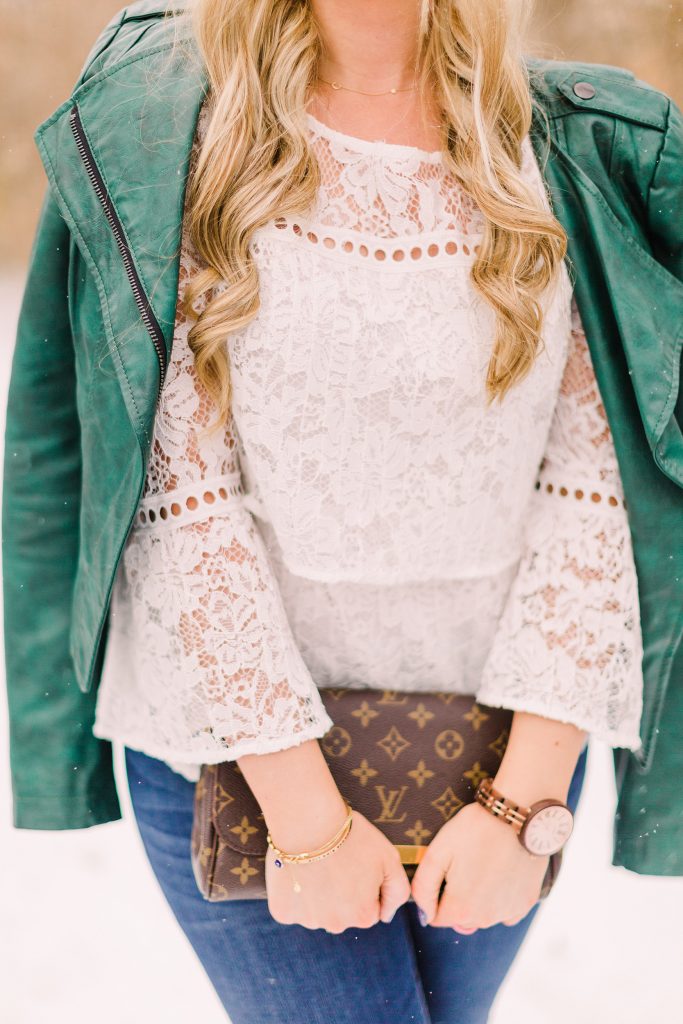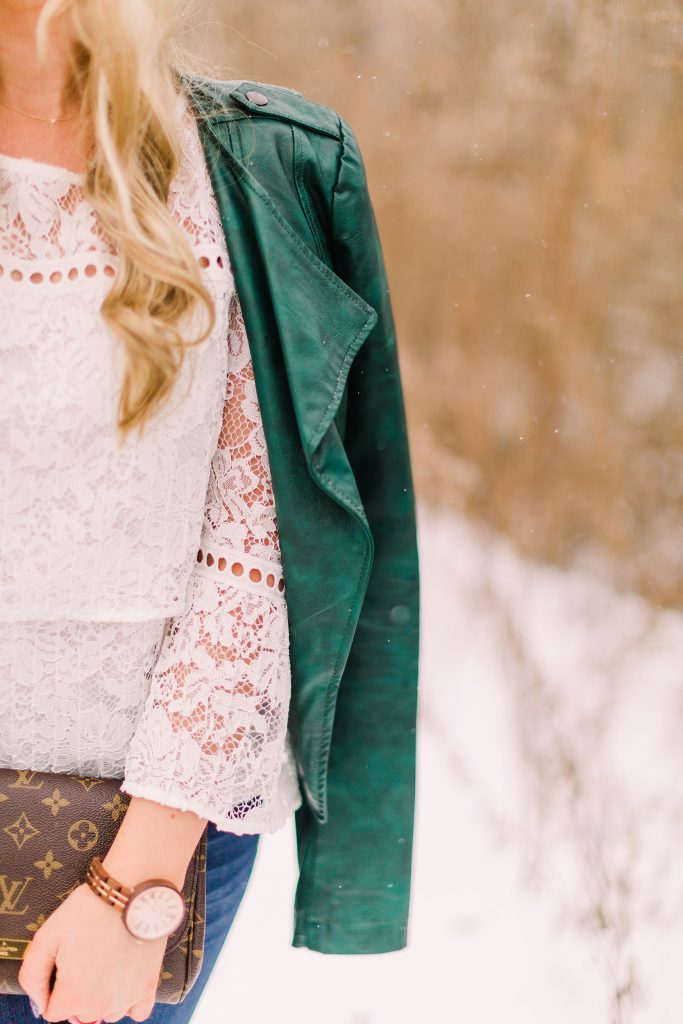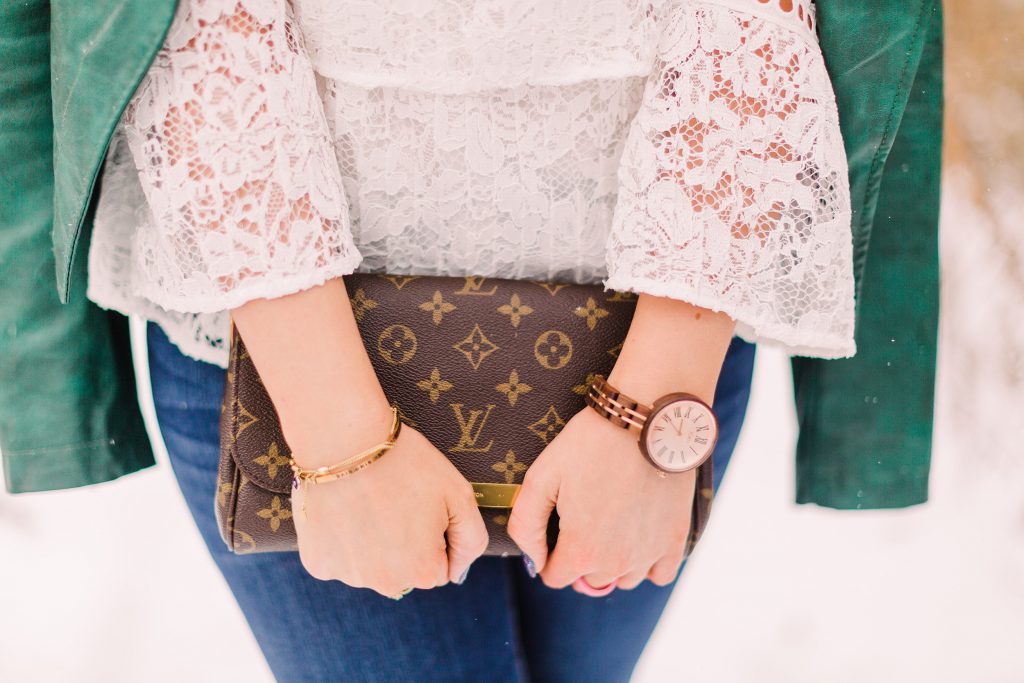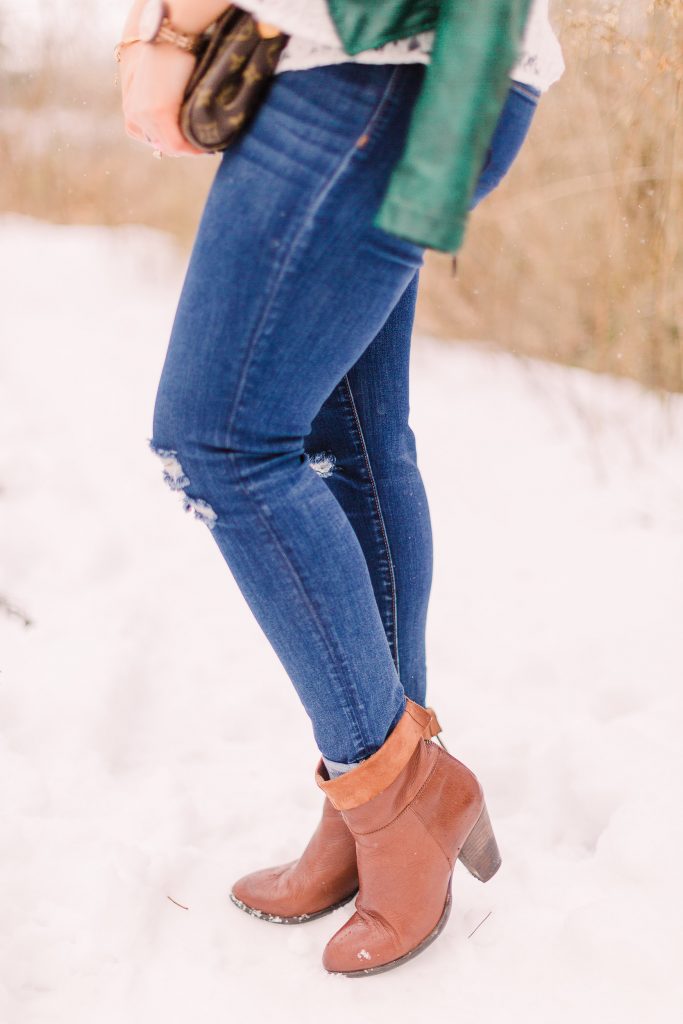 Photography by Molly Elizabeth Photography
Useful Links
Outfit Details – Additional Links on my LikeToKnowIt profile found here or search 'Natasha Kirkland' on the LikeToKnowIt app!
Molly Elizabeth Photography
My Social