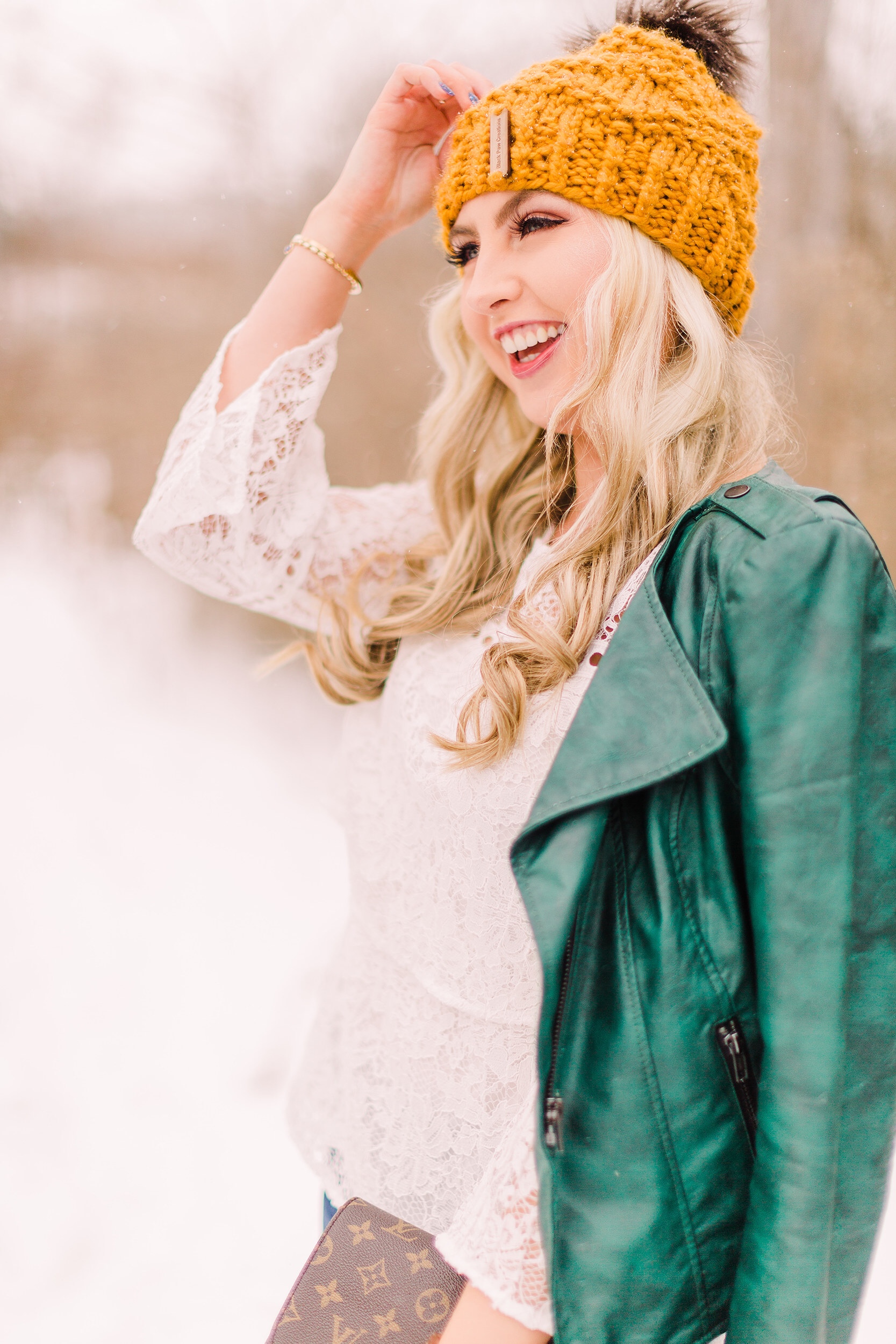 Happy Wednesday, lovelies!
I am back to tell you all about these AMAZING knit hats from Black Paw Creations! The owner reached out to me about featuring a couple of hats on my blog and I immediately freaked out because her hats and scarves are SO cute! Plus, she's based out of New Hartford and we all know how I feel about supporting local businesses.
I went with the "Ruska" style, which has a unique texture that I love. The first color that stood out to me was, of course, a neutral. Fossil is a beautiful cream color with pale gray and taupe accents. I chose the coyote pom because I thought the light shades of brown would really compliment the fossil color.
But then I wanted a color, and the butterscotch just screamed fall to me. It's a stunning, rich, caramel shade that goes especially well with my hunter green coats. It's a great pop of color that I know I will be wearing on repeat. The owner, Erin, chose the brownie pom to go with this hat and I think it goes PERFECTLY with the butterscotch color. Did I also mention that the poms are interchangeable? How cool is that?!
The quality of these handmade hats is superb. They were packaged so nicely and even included a care card with how to wash them. The hats are incredibly well-made with high quality, thick material that keeps your head and ears so warm. They're also very soft, how many times have you bought a cute beanie and it turns out to be super itchy? Not this one! It's comfortable and practical. Most of all, I love that it's completely handmade locally. This area is packed with so much talent and it brings me such pride to support an incredibly sweet, talented woman and her business.
If you want one of your own Black Paw Creations, (which come on, of course you do) hop on their website and use the code NATASHA15 to get 15% off your order! Erin was nice enough to give me a coupon code for you guys so be sure to utilize the savings!
That's all for now! Question this week: What's your favorite winter accessory? Leave your answer in the comments! Until next week!
Xo, Natasha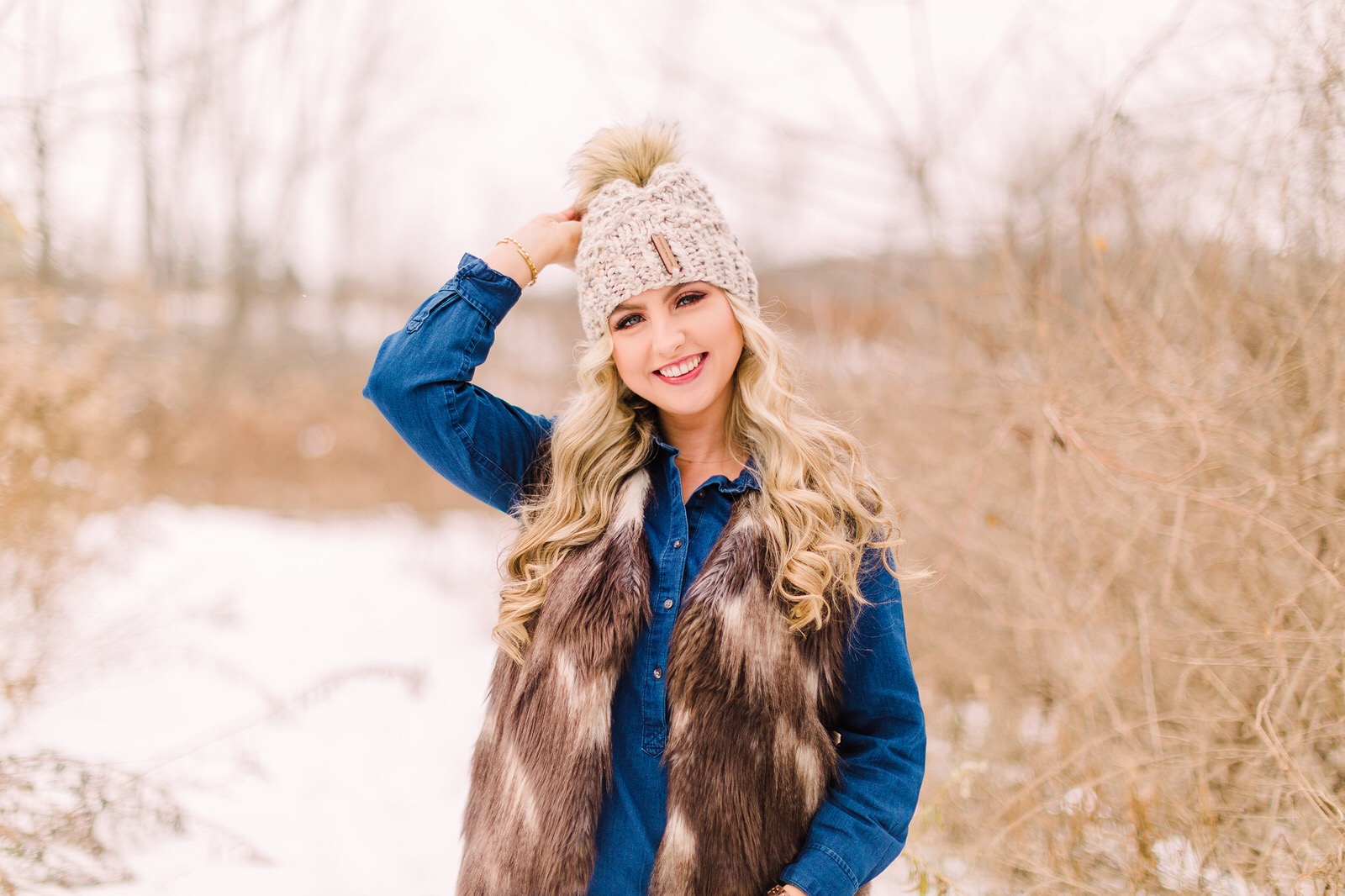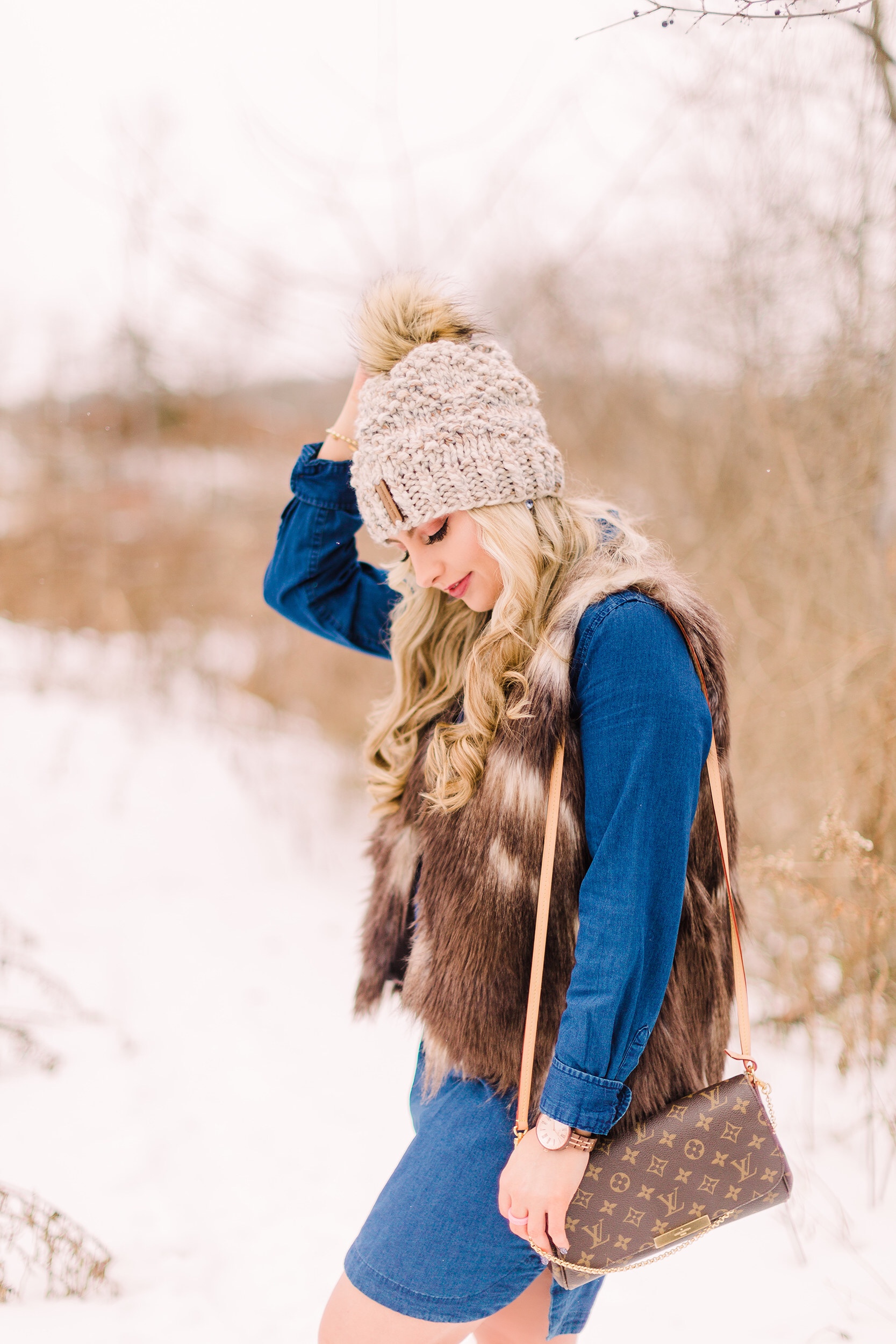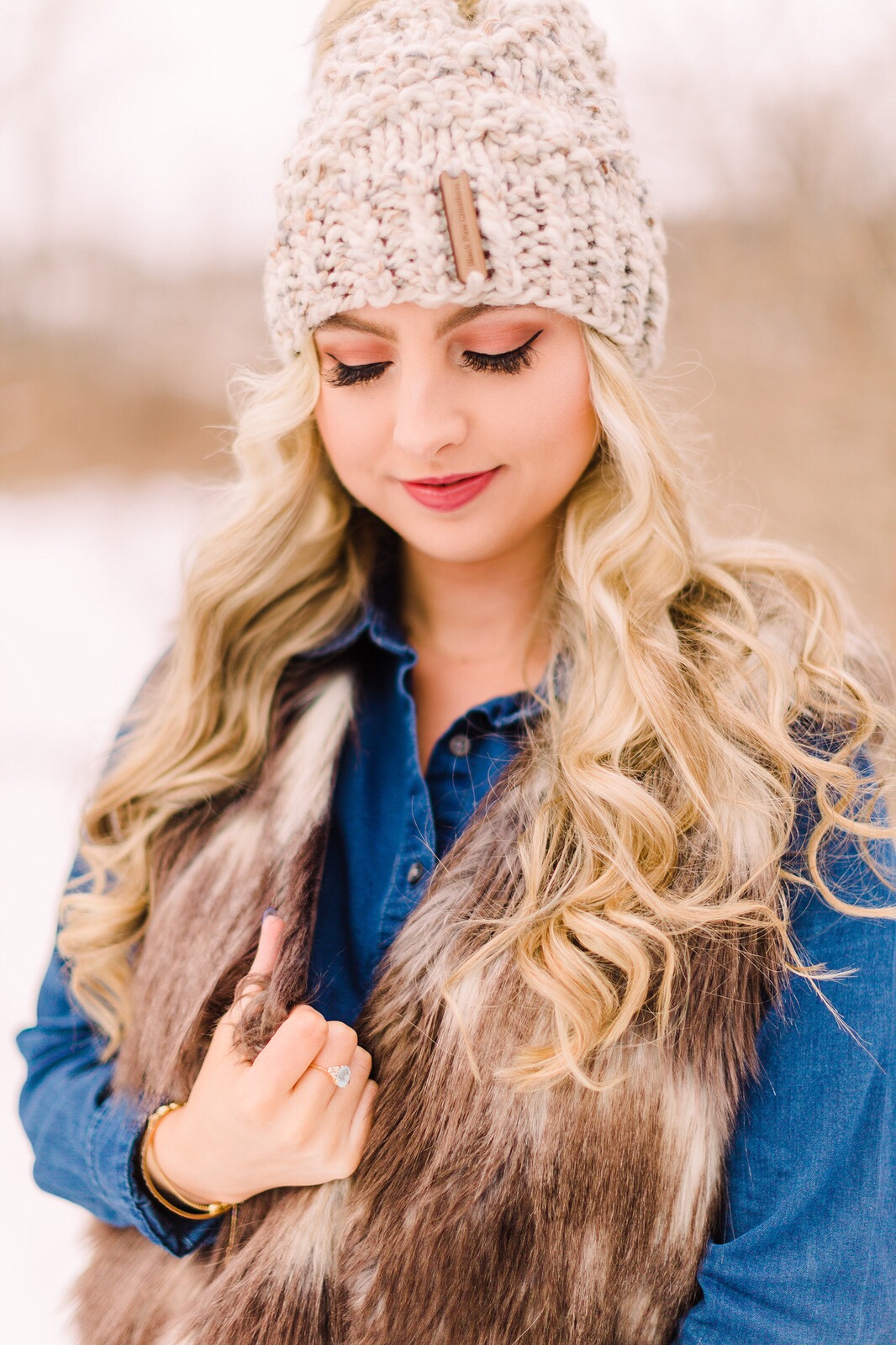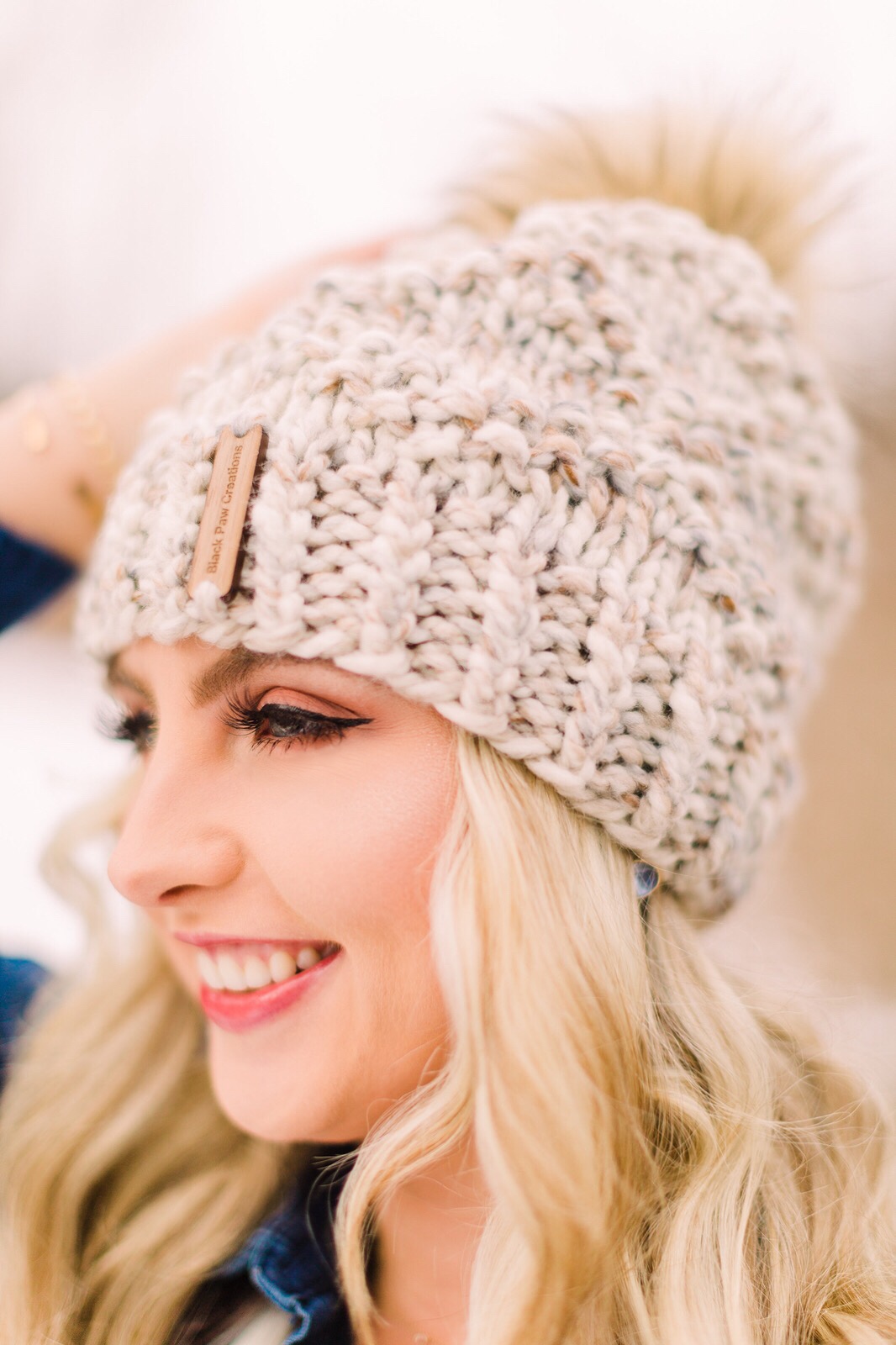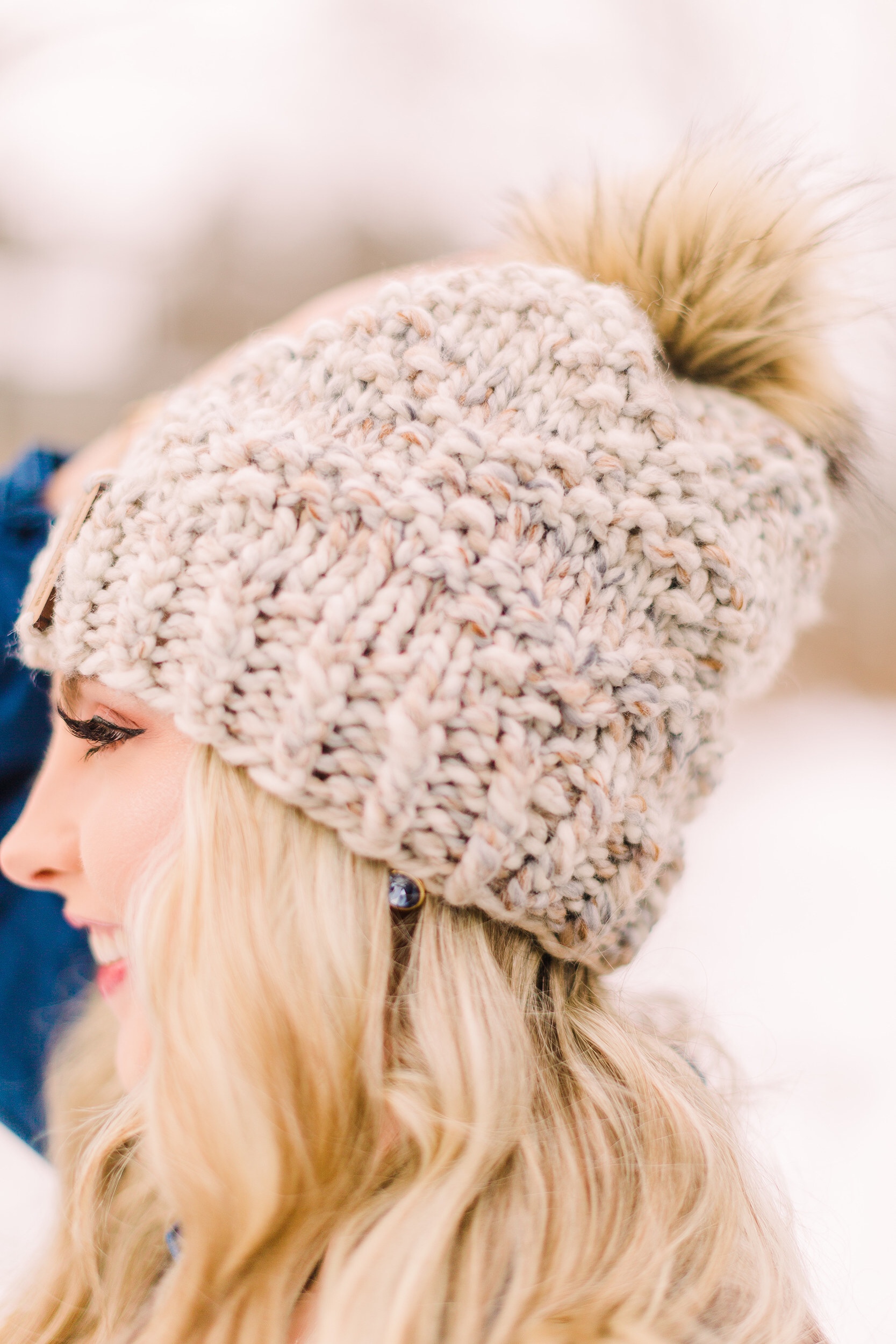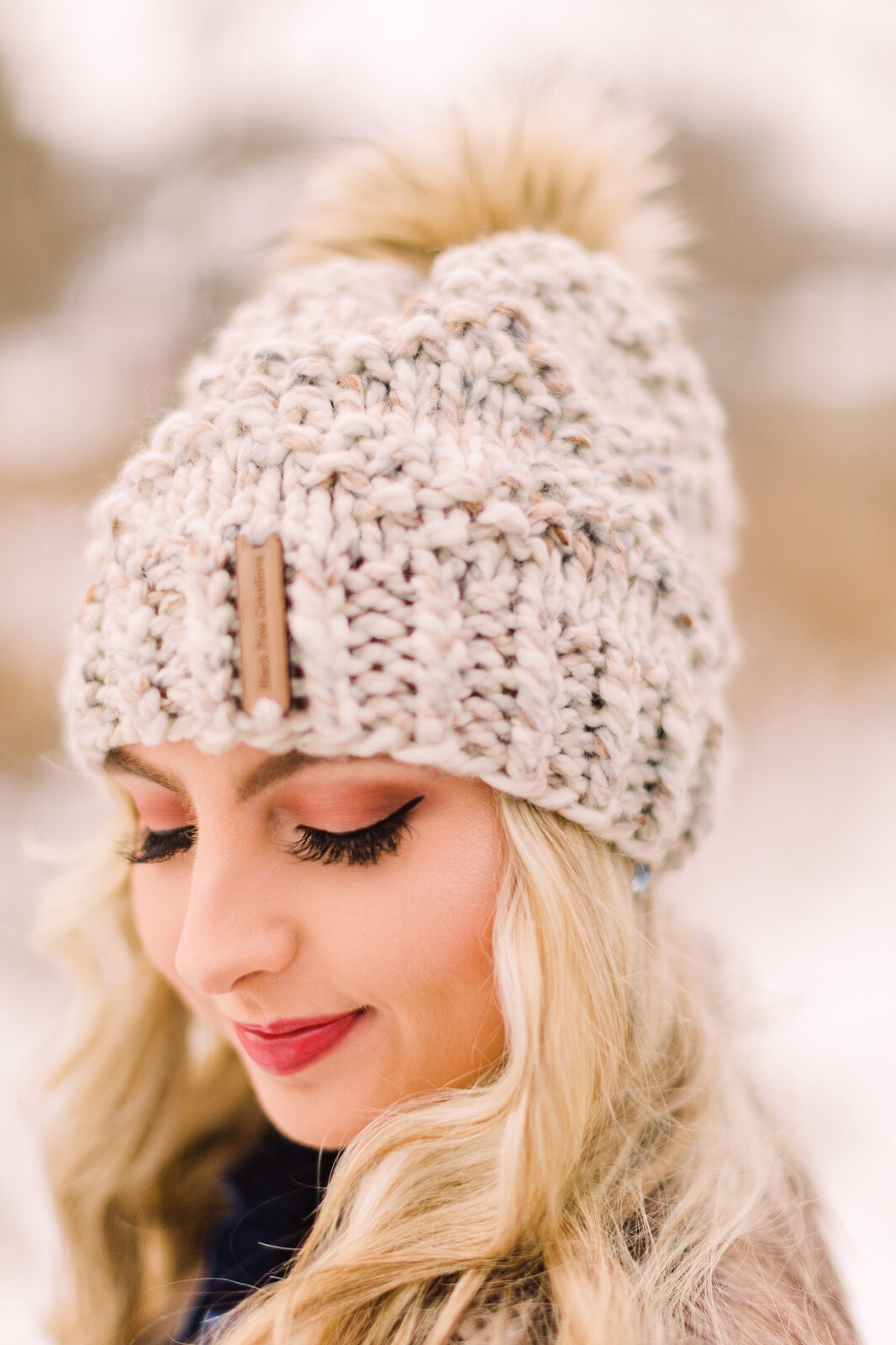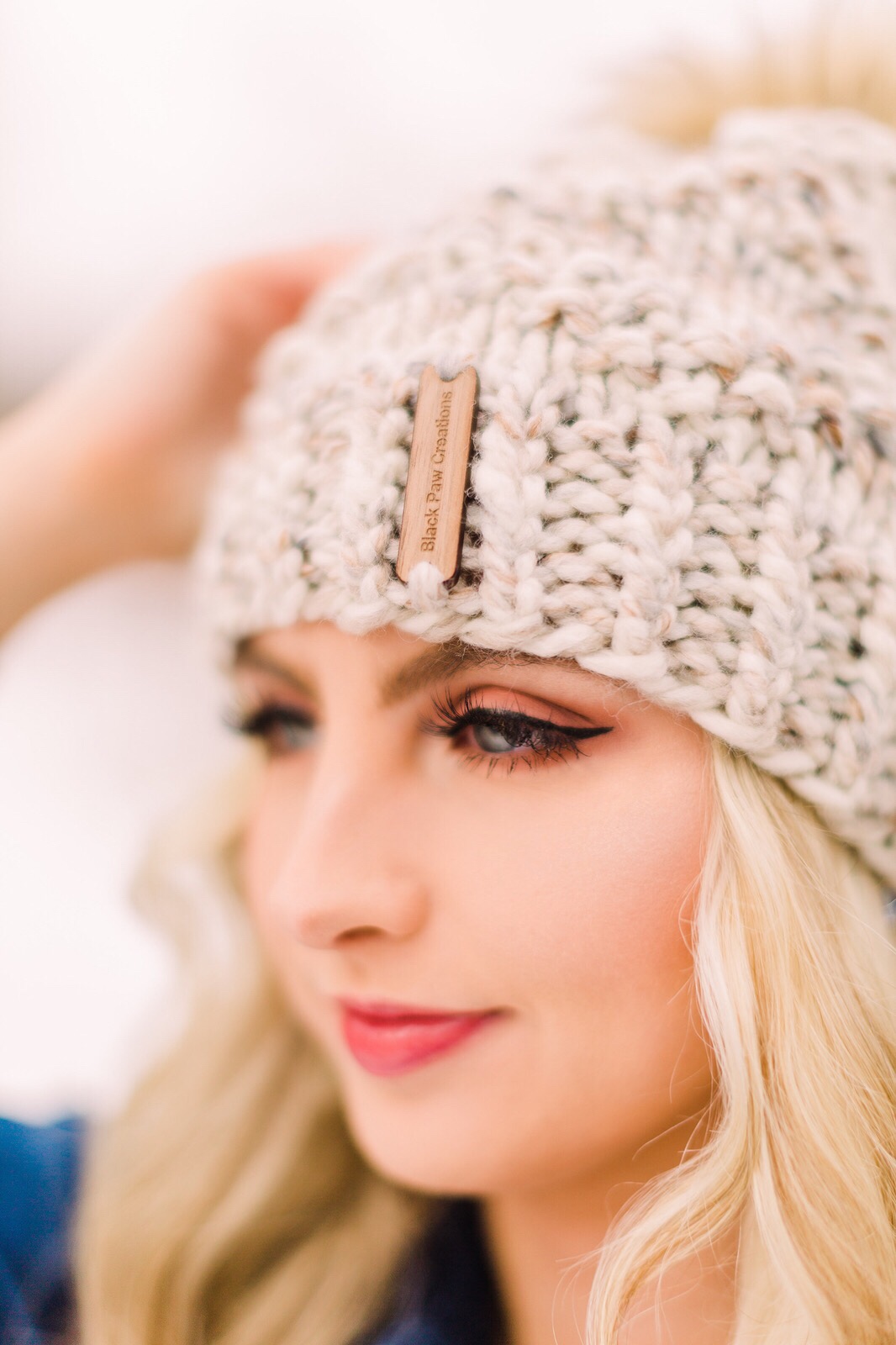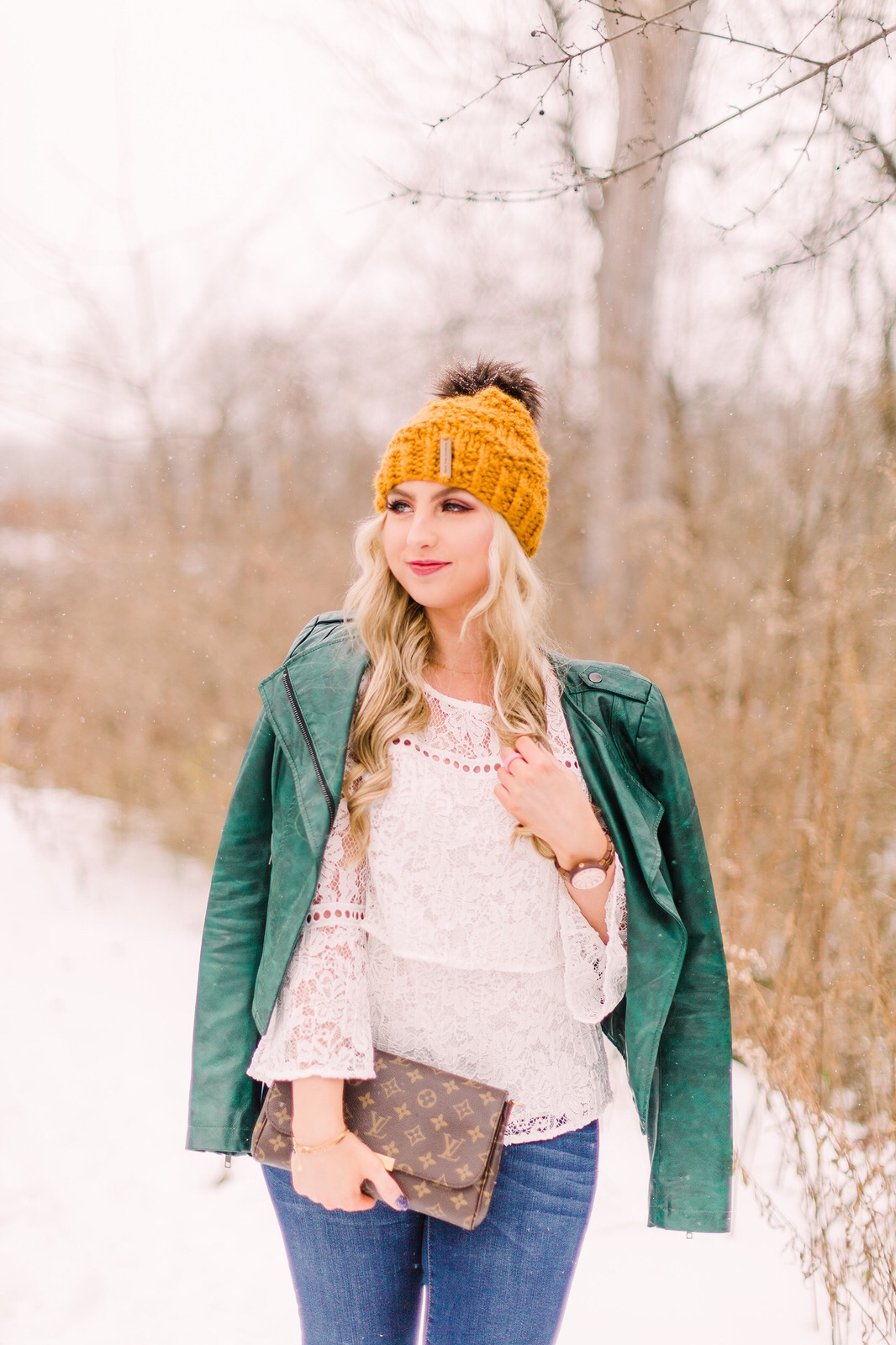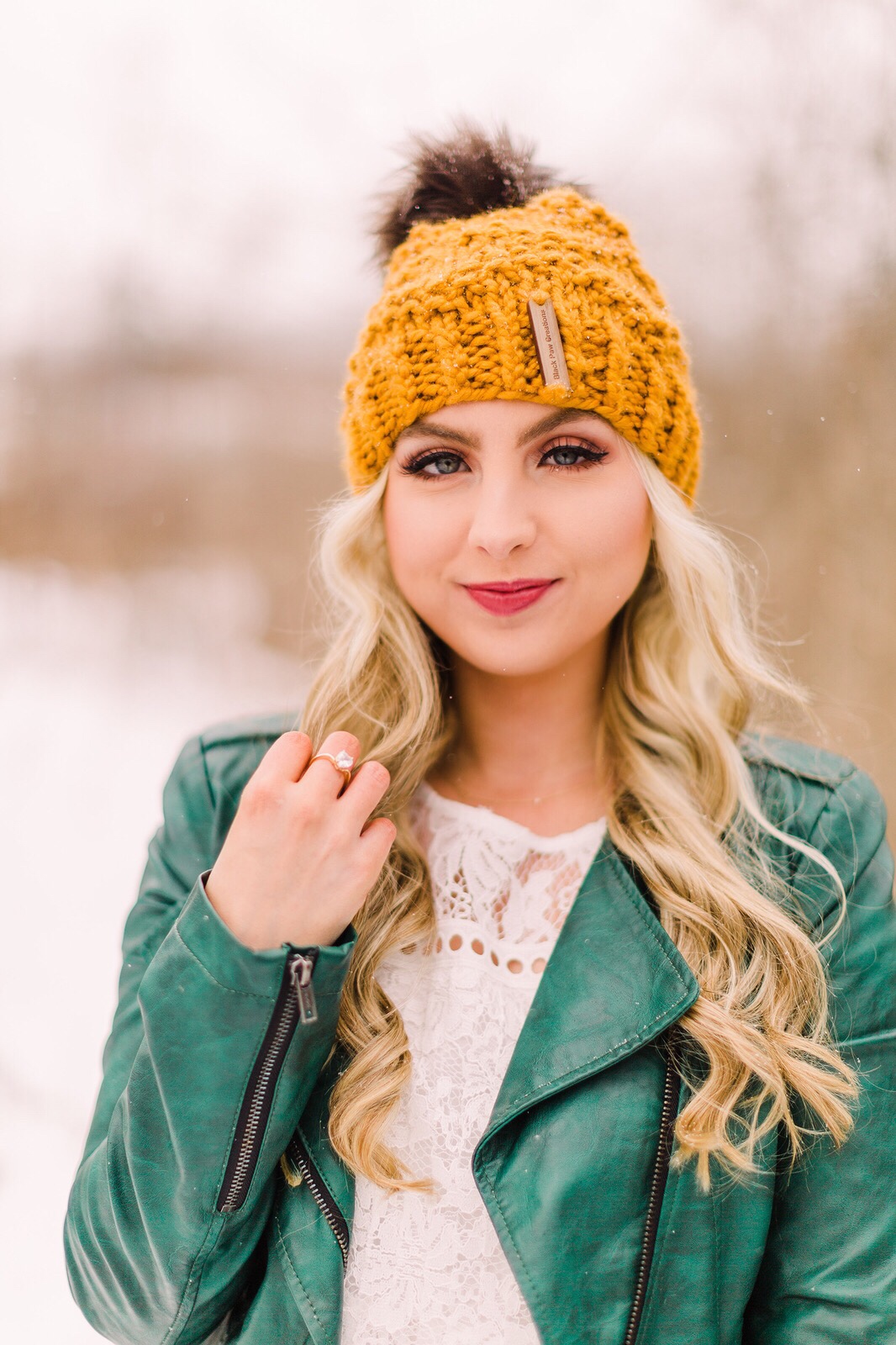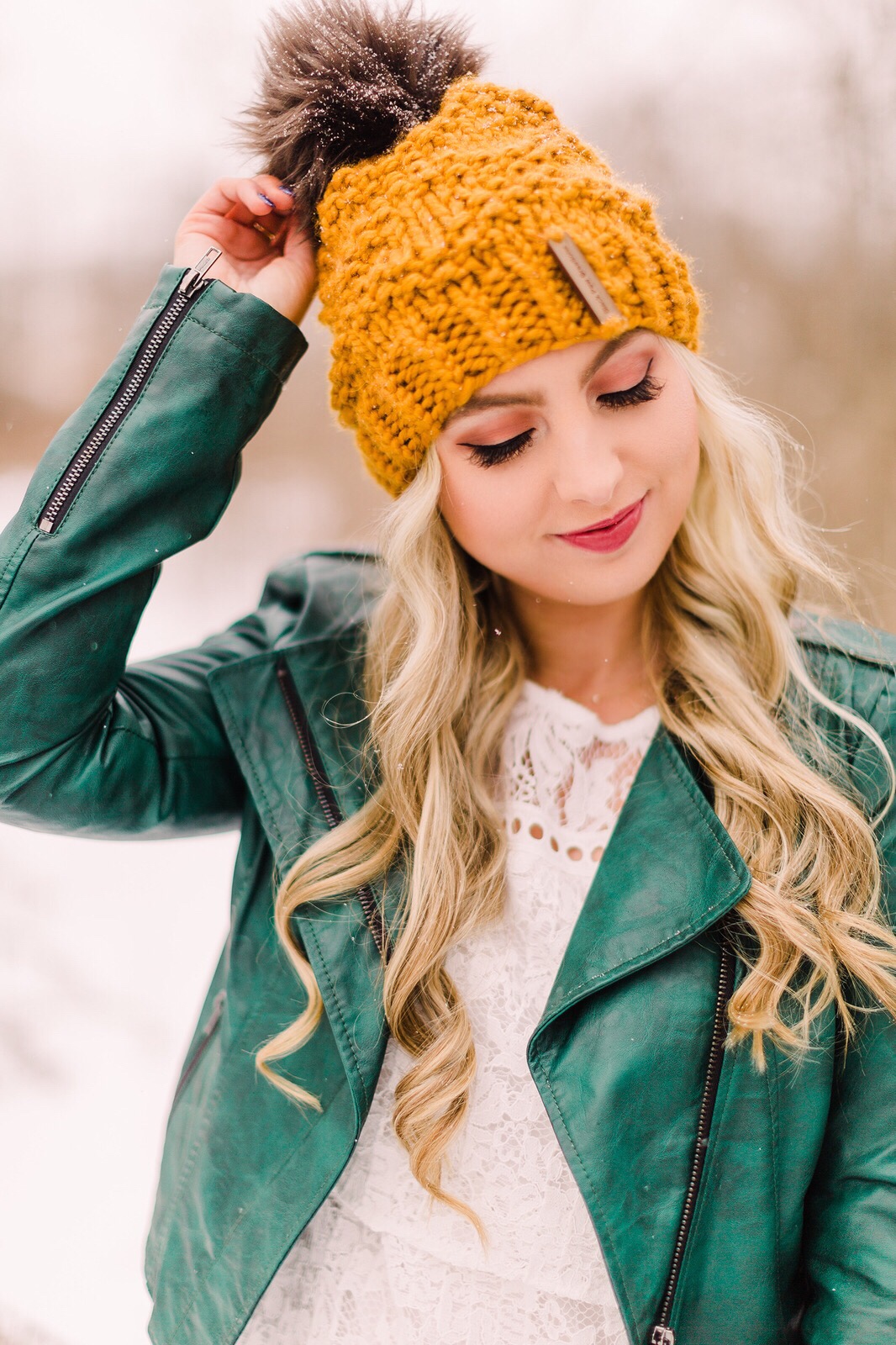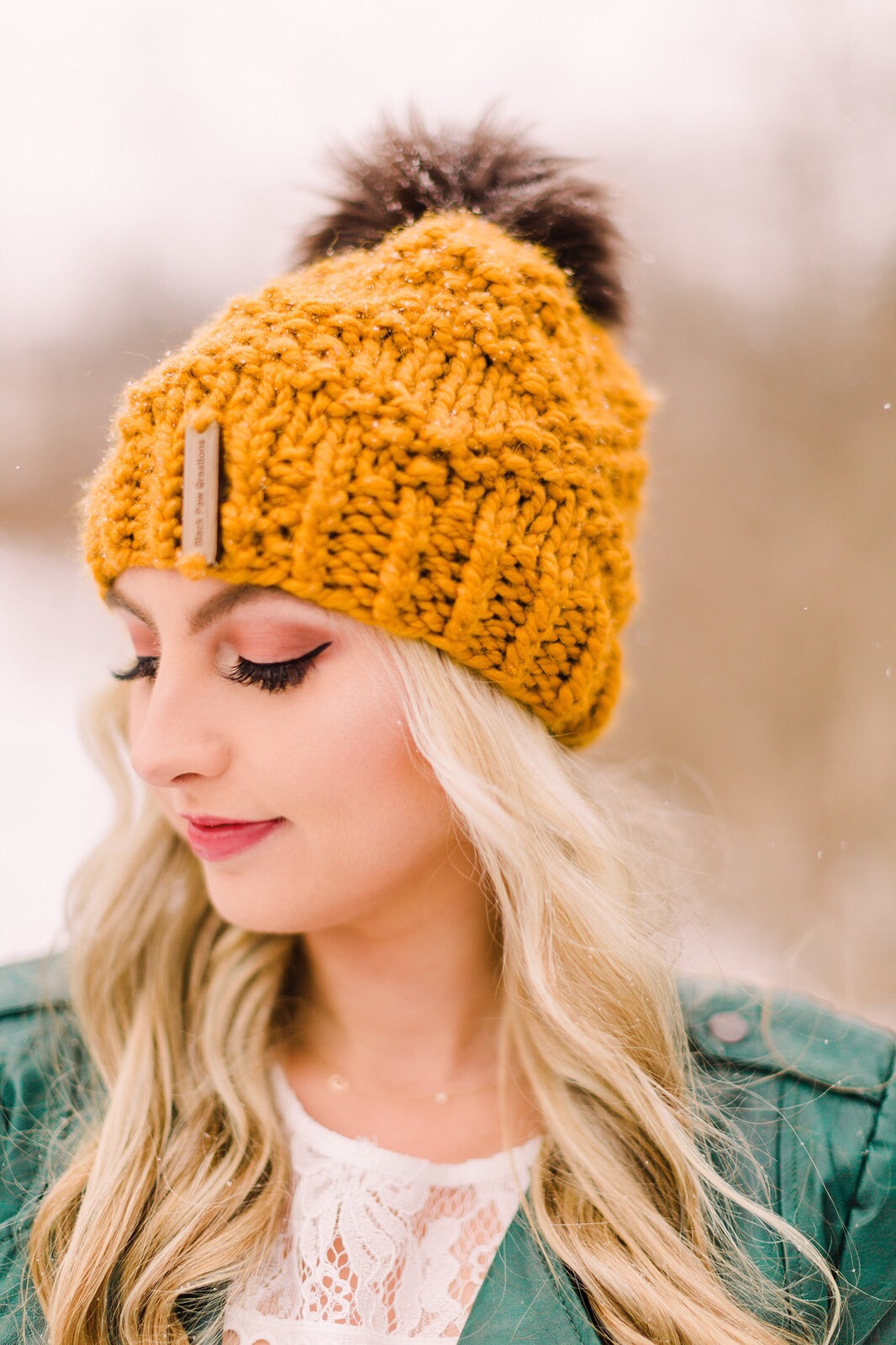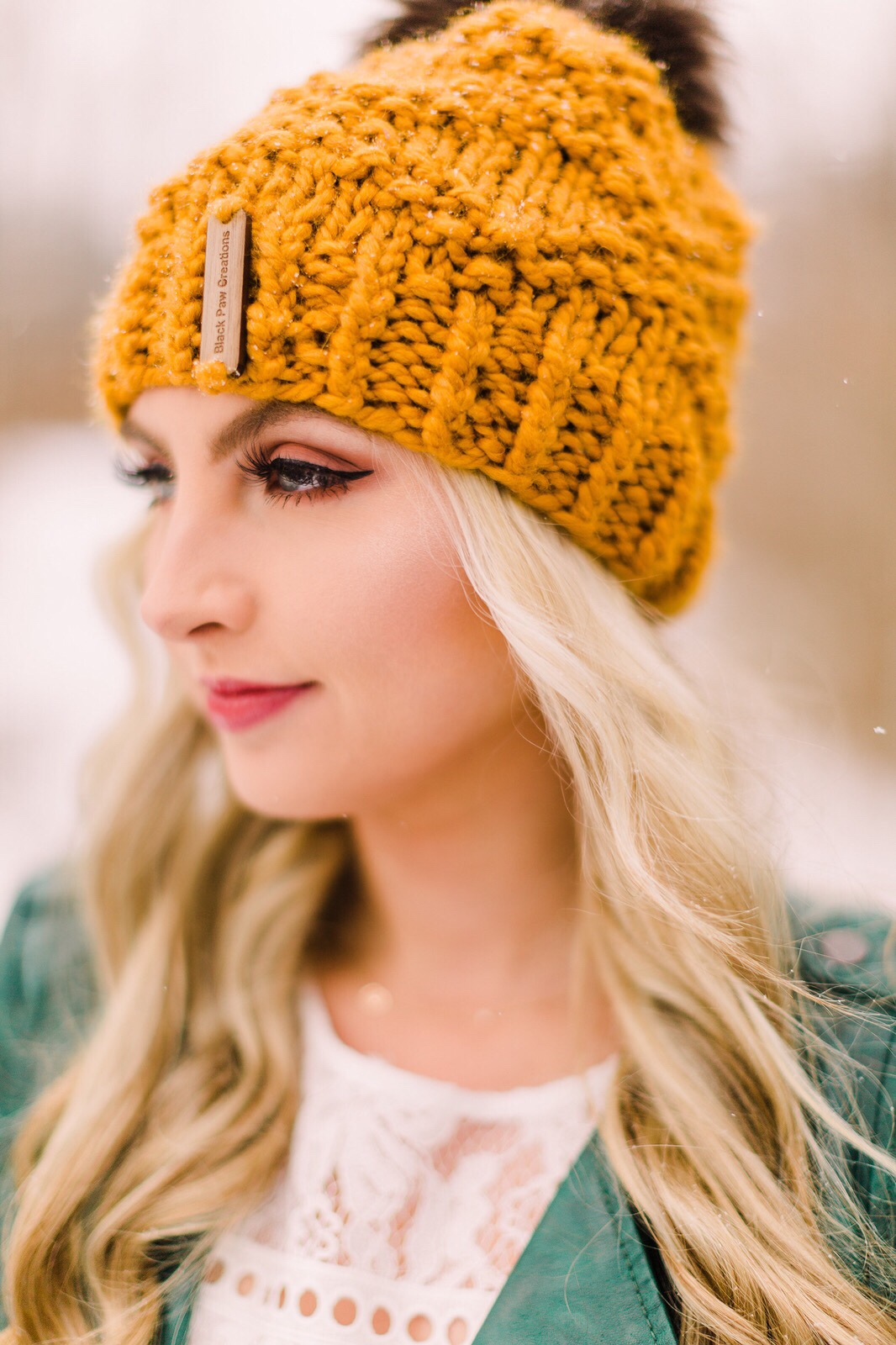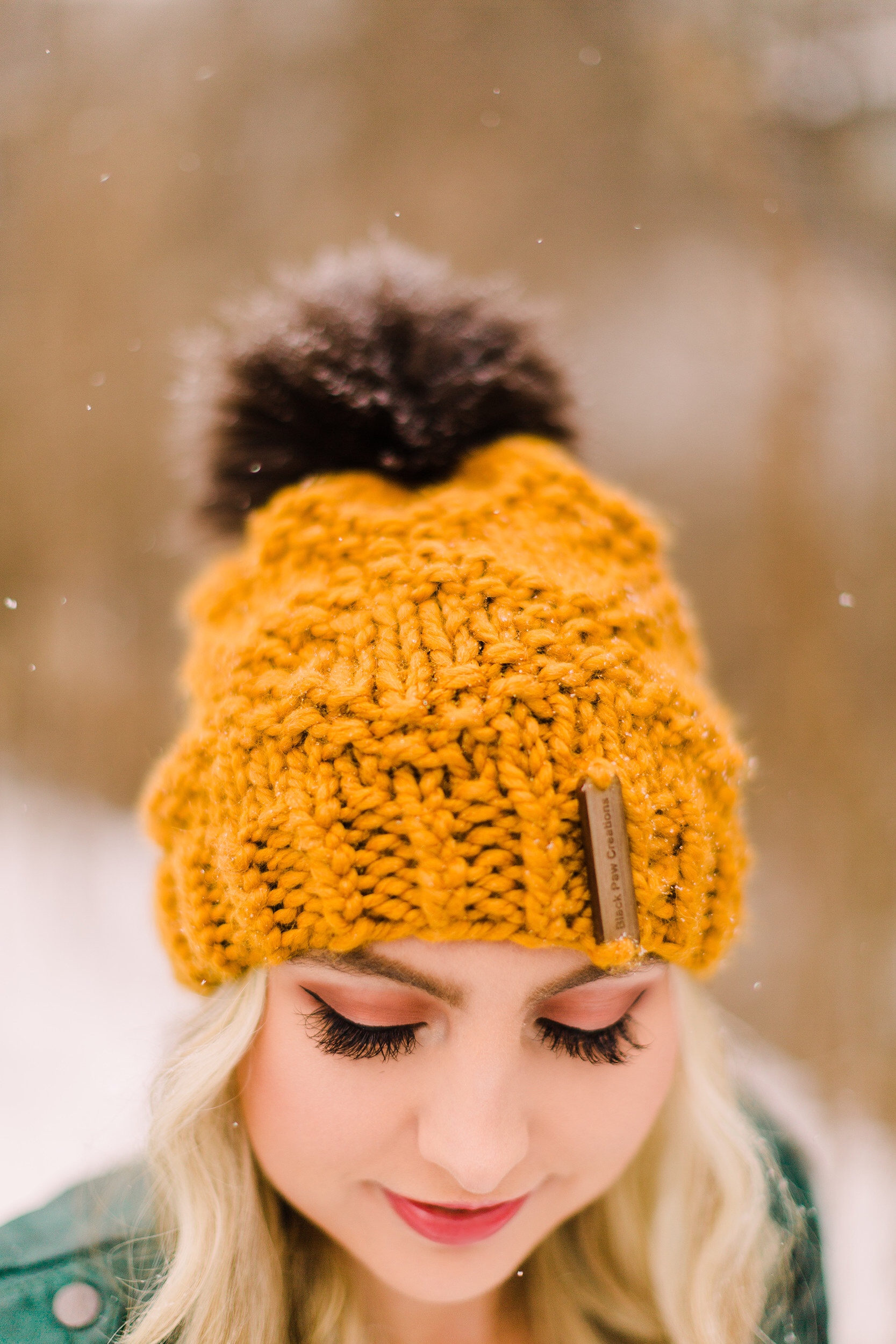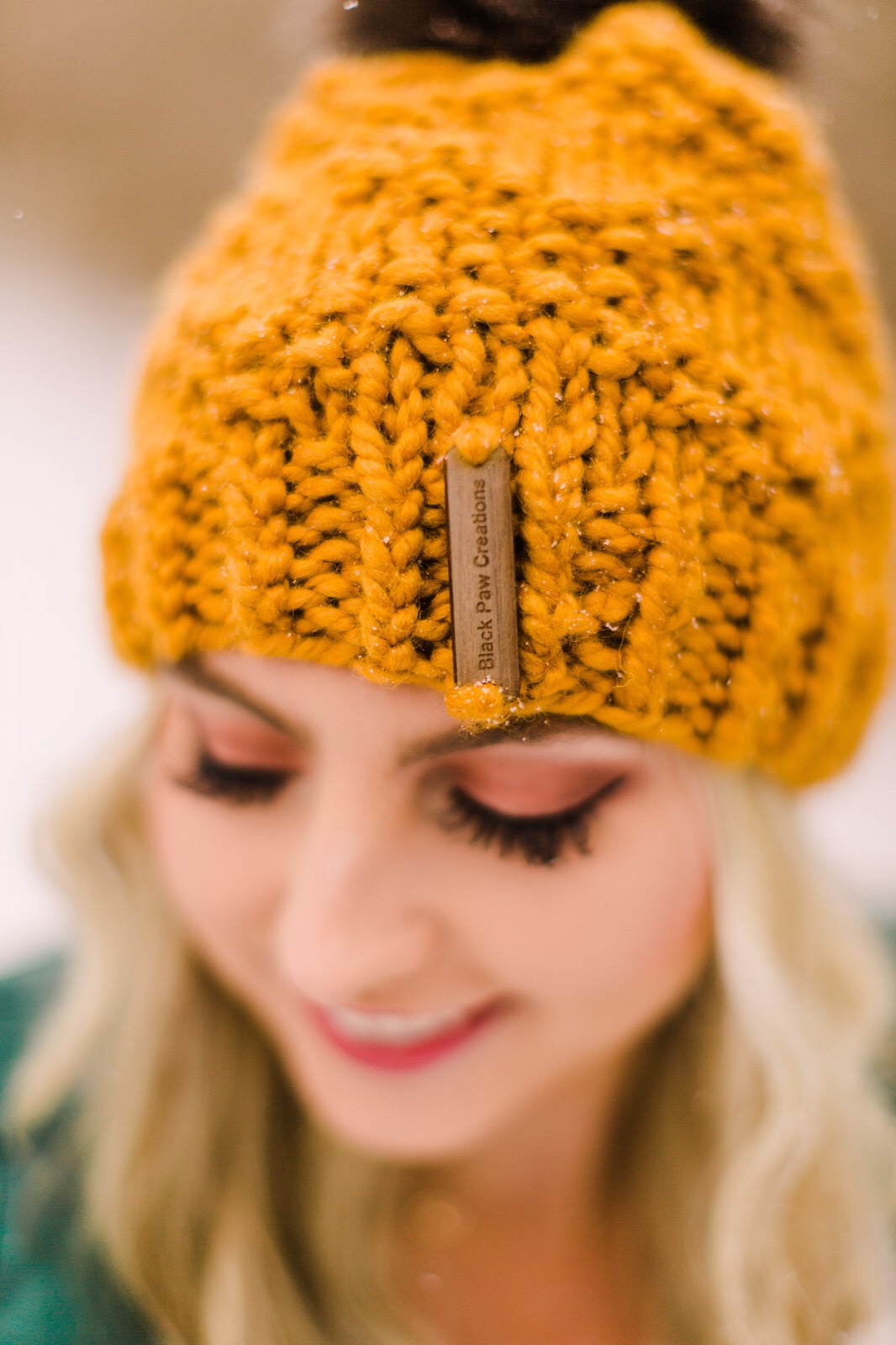 Photography by Molly Elizabeth Photography
Useful Links
Outfit Details
Both hats available at BlackPawCreations.com! Pictured: Fossil with Coyote Pom & Butterscotch with Brownie Pom
Full outfit details to come in separate posts!
Molly Elizabeth Photography
My Social