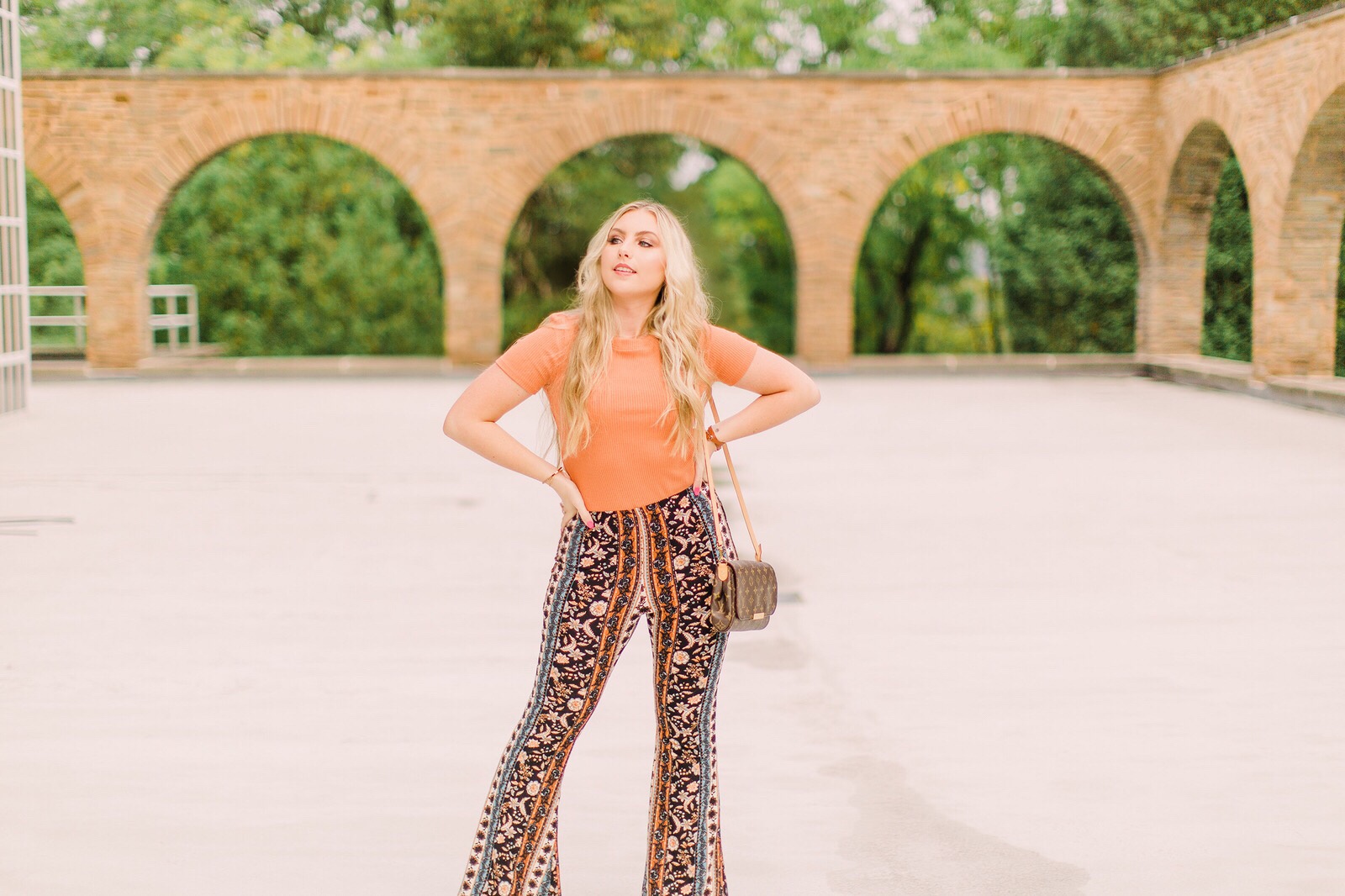 Looking at these photos with no snow on the ground is giving me the false sense of warmth while it's snowing outside and I'm curled up in my onesie watching The Chilling Adventures of Sabrina on Netflix. Needless to say, I obviously shot this look a couple of weeks ago, but I wanted to share this outfit with you while these ridiculously fun pants are still in stock.
This was an outfit I picked up when I went to the grand opening of Forever 21 Red at Sangertown Square Mall. I had been on the hunt for printed flare pants for literally years now so when I saw these 70's vibe, floral pants, I knew I had to snatch them up. You wouldn't know it just by looking at them, but they are INCREDIBLY soft. It basically feels like I'm wearing pajama pants when I wear these. Best. Pants. Ever. Plus, I love that they're flared, it's a good change-up from my traditional skinny jeans and leggings.
Going with the autumnal/70's theme, I paired the pants with a rust colored top that matched really well. Forever 21 always has such great basics, so this top was definitely a good find. Finishing off the look, I wore cognac colored wedges to tie in with the warm tones and my trusty Louis Vuitton Favorite.
That's it for today! I hope you all have a wonderful Thanksgiving and eat lots of turkey (or tofurky for you vegetarians!) and green bean casserole! Until next week!
Xo, Natasha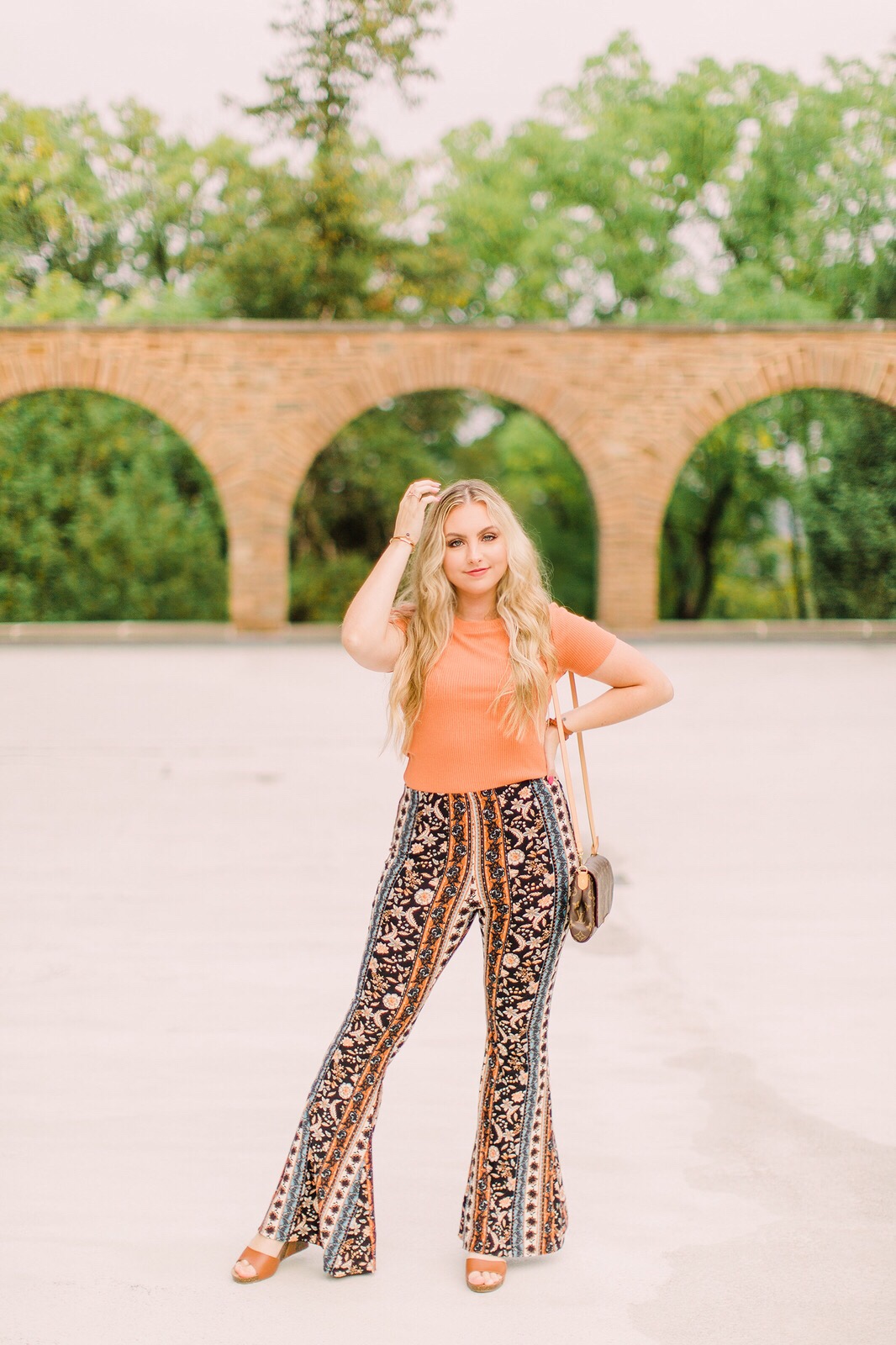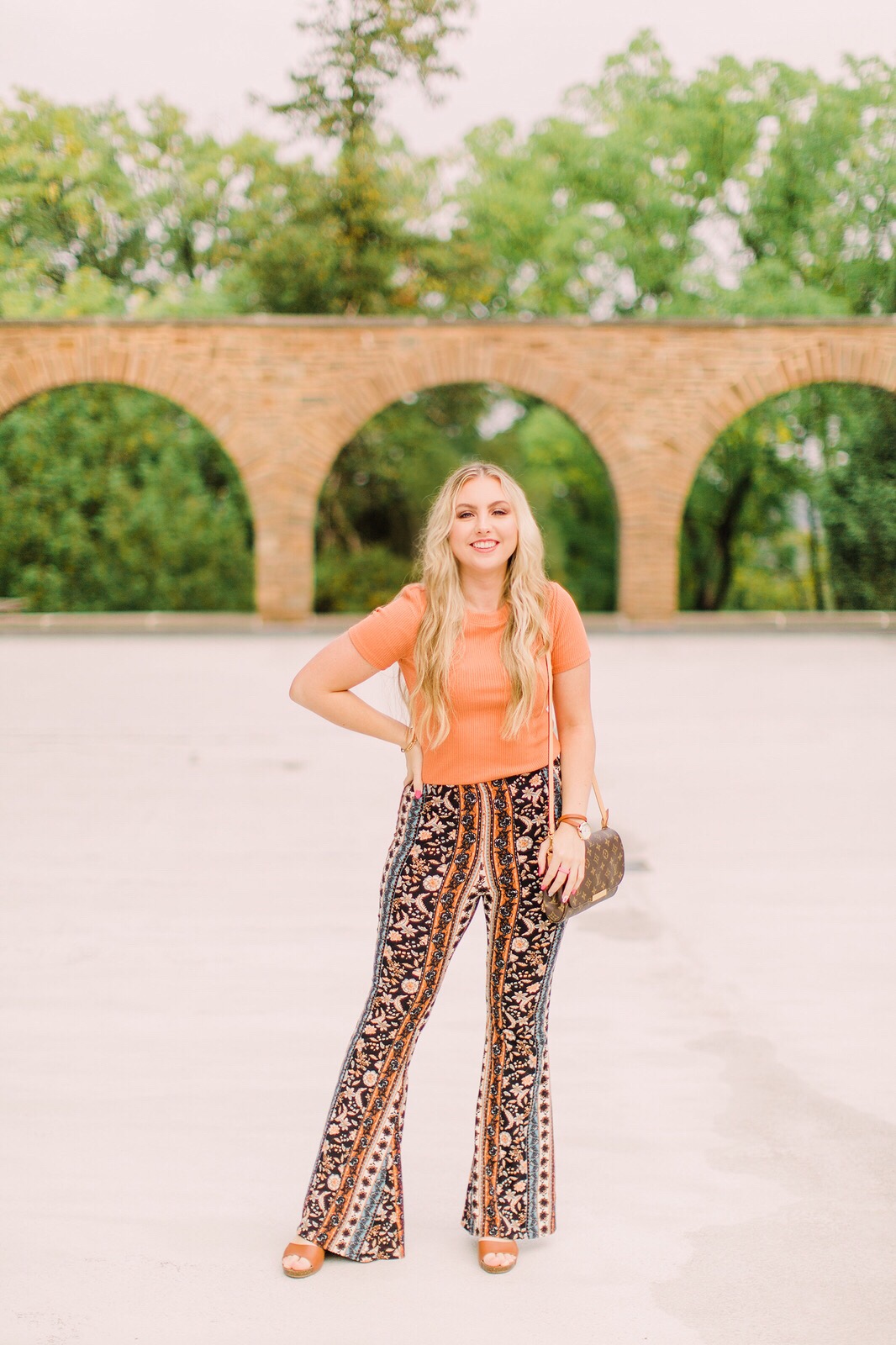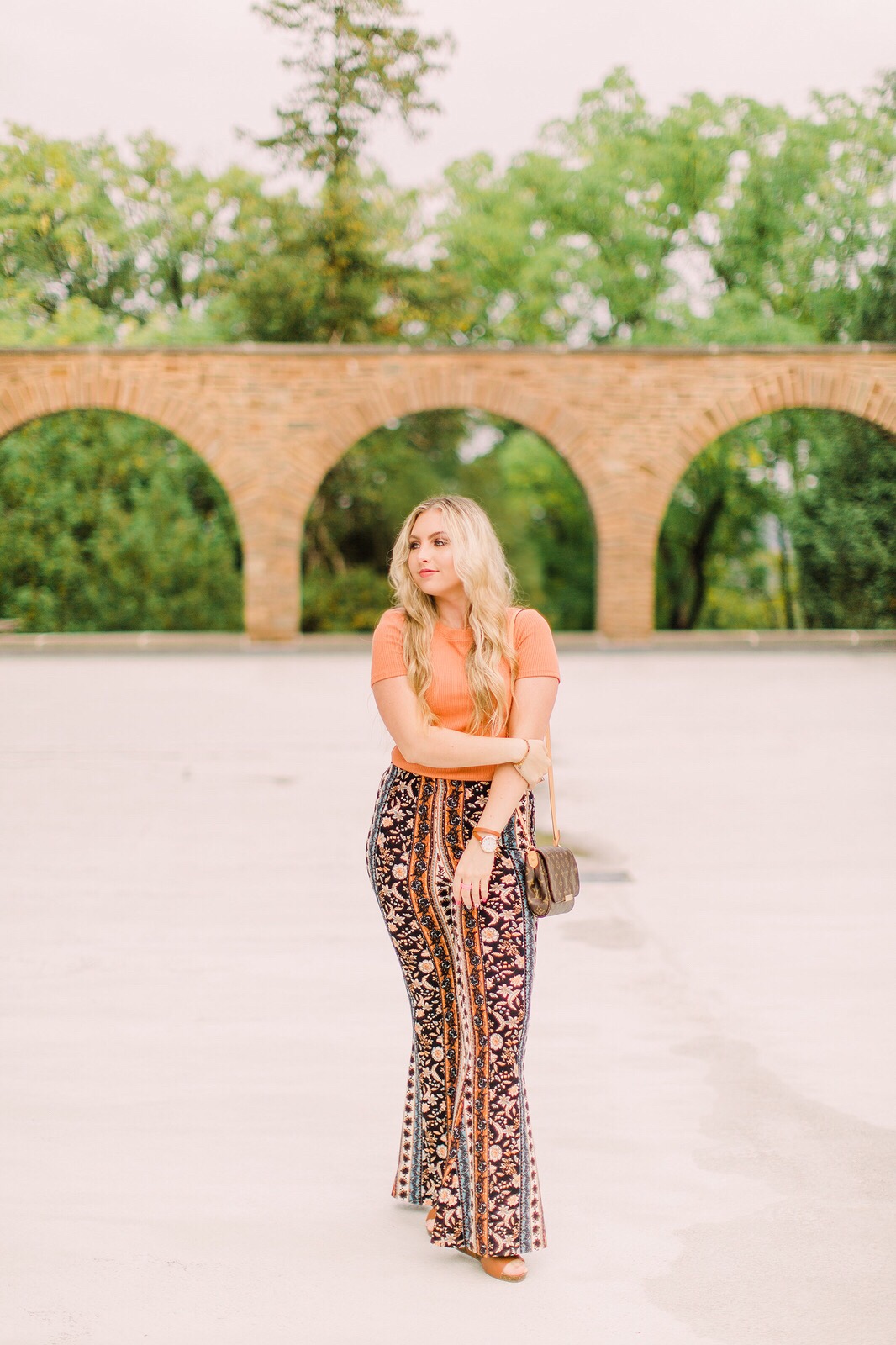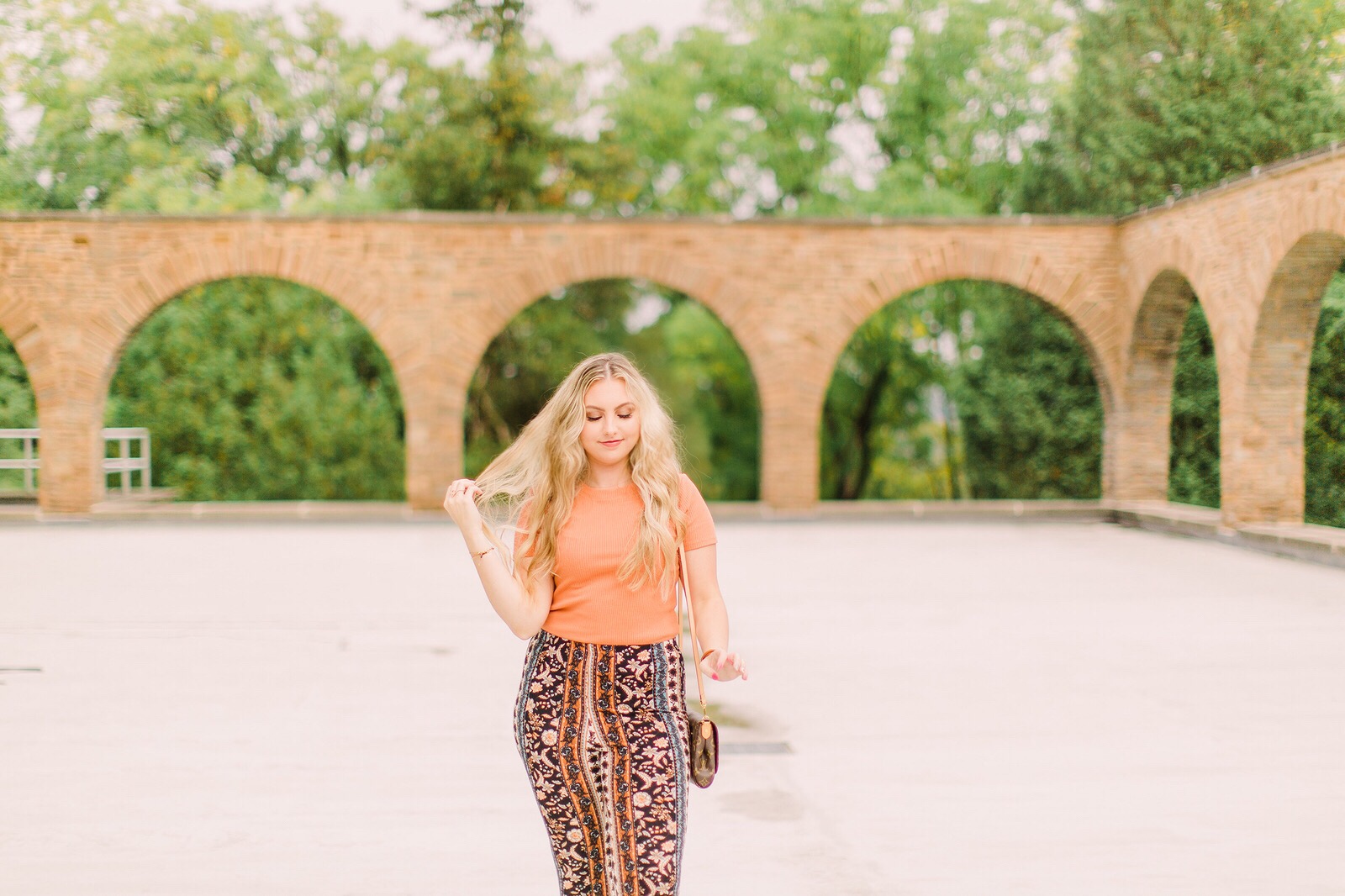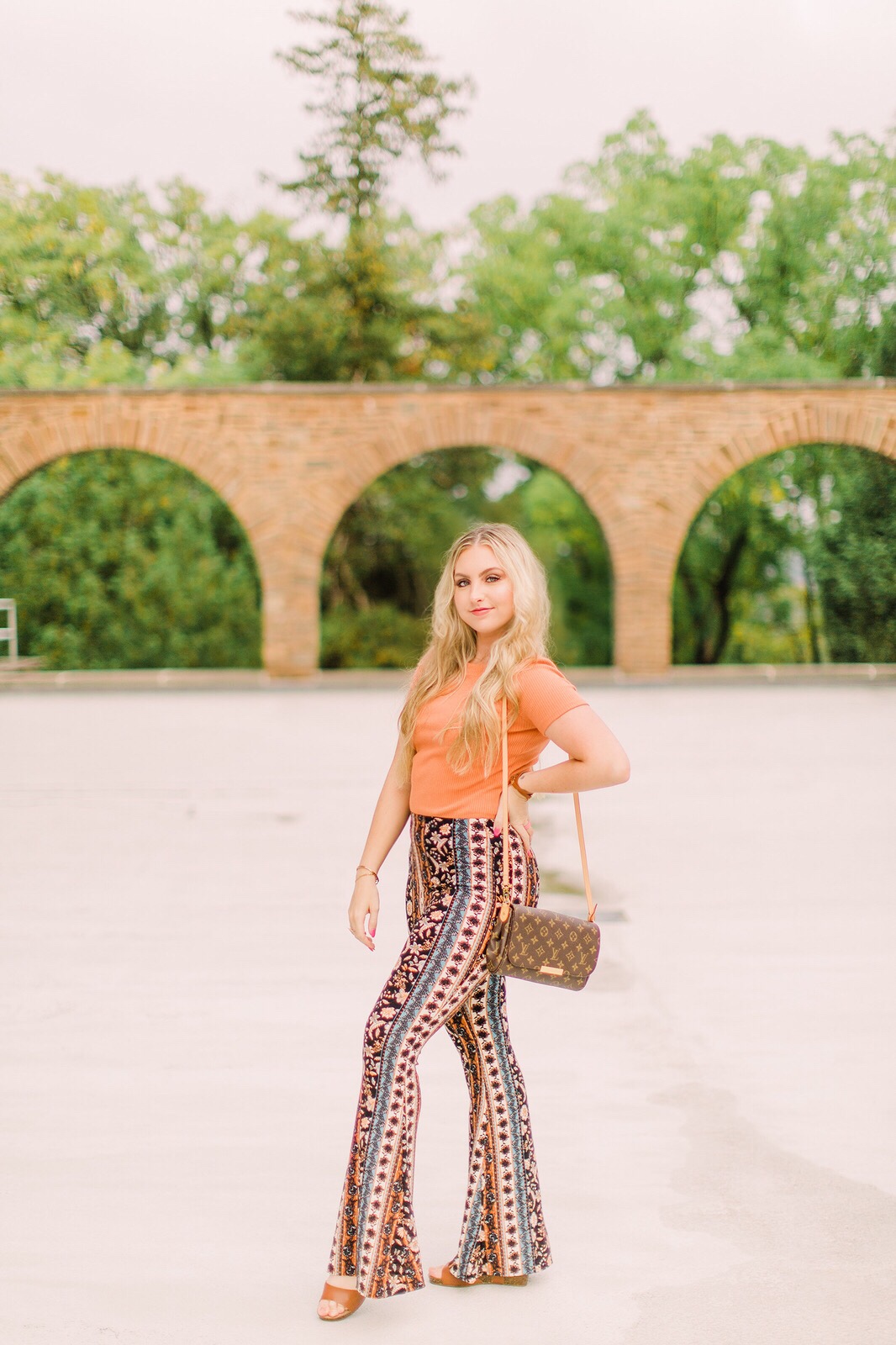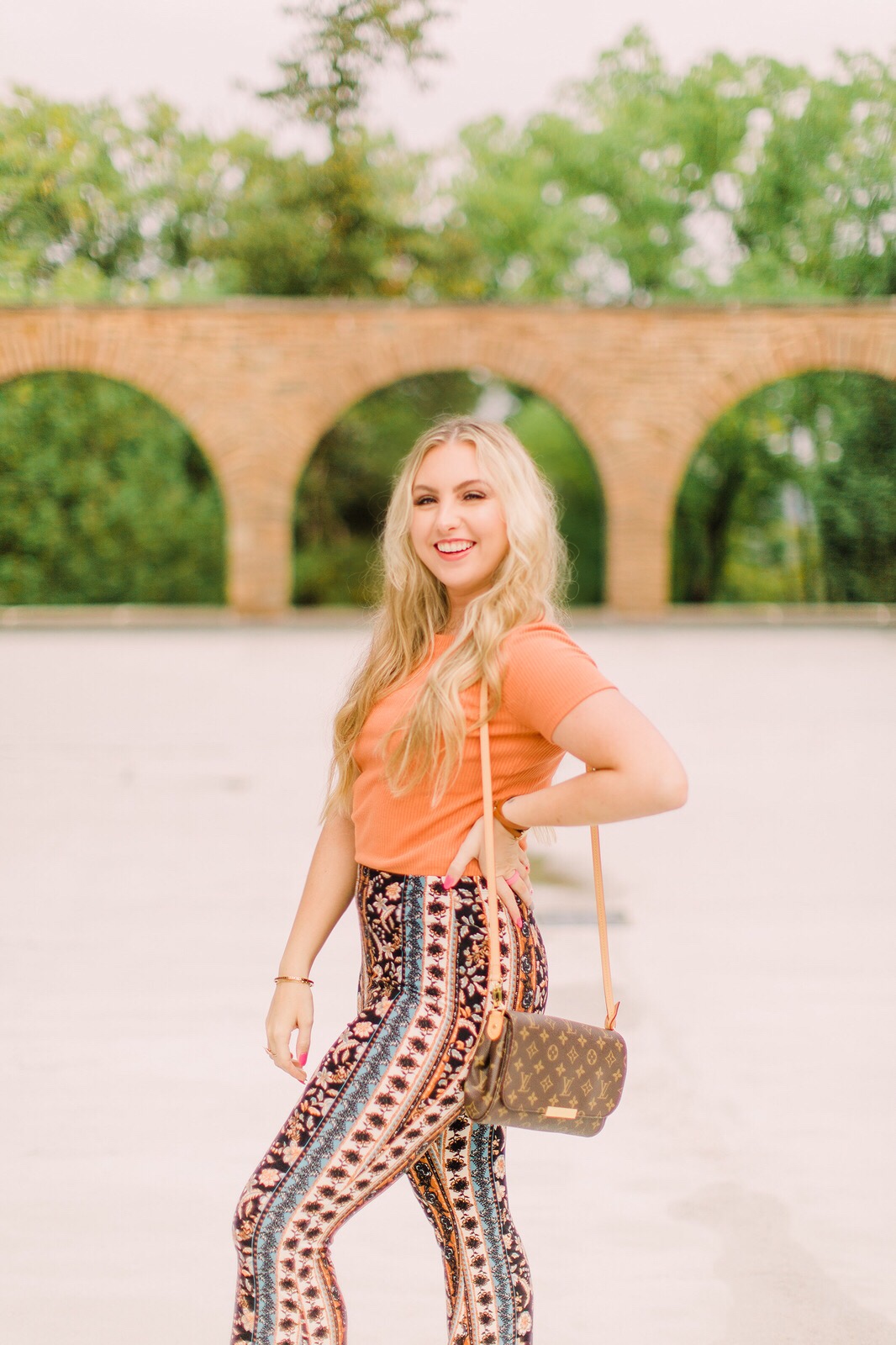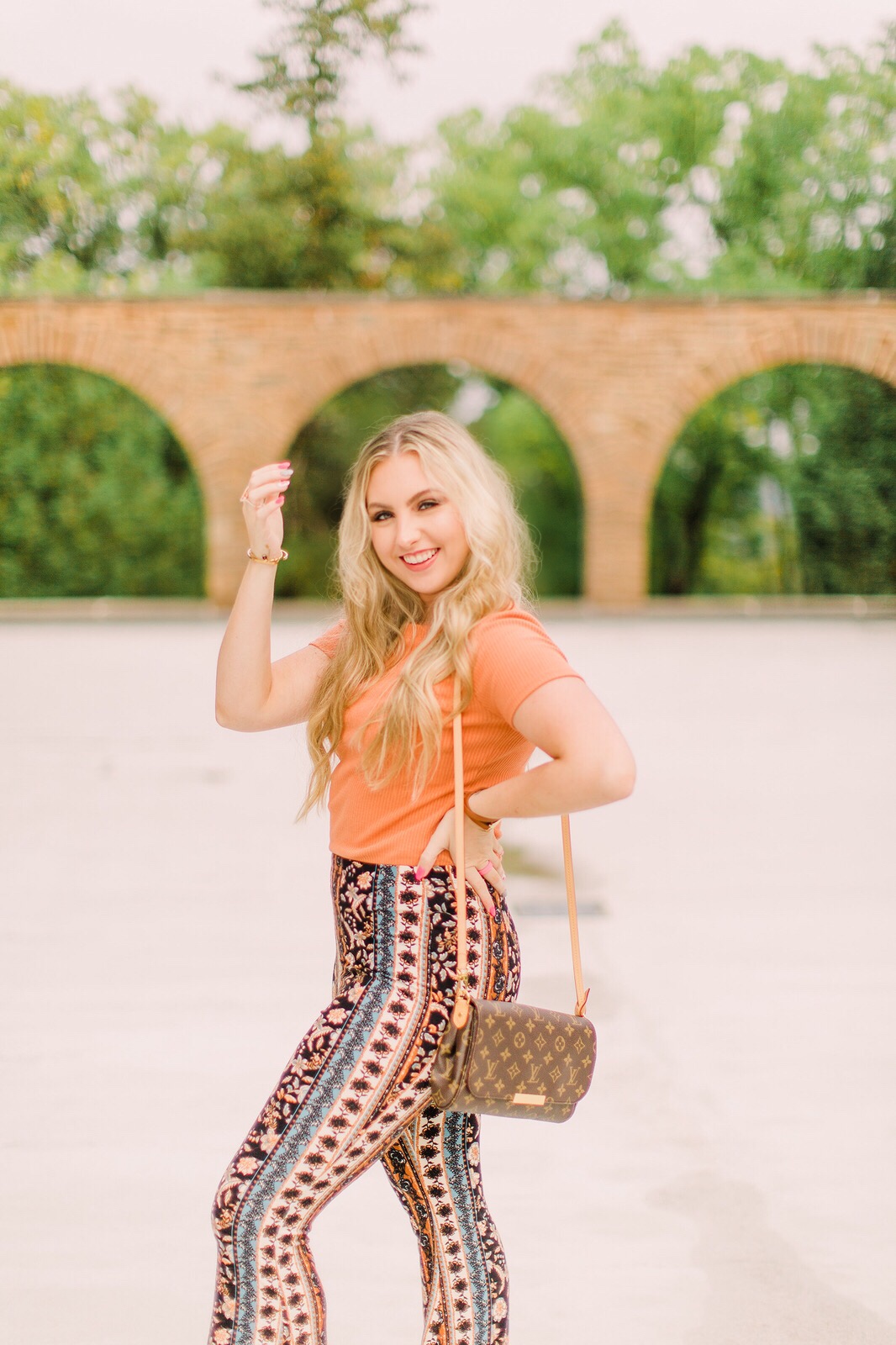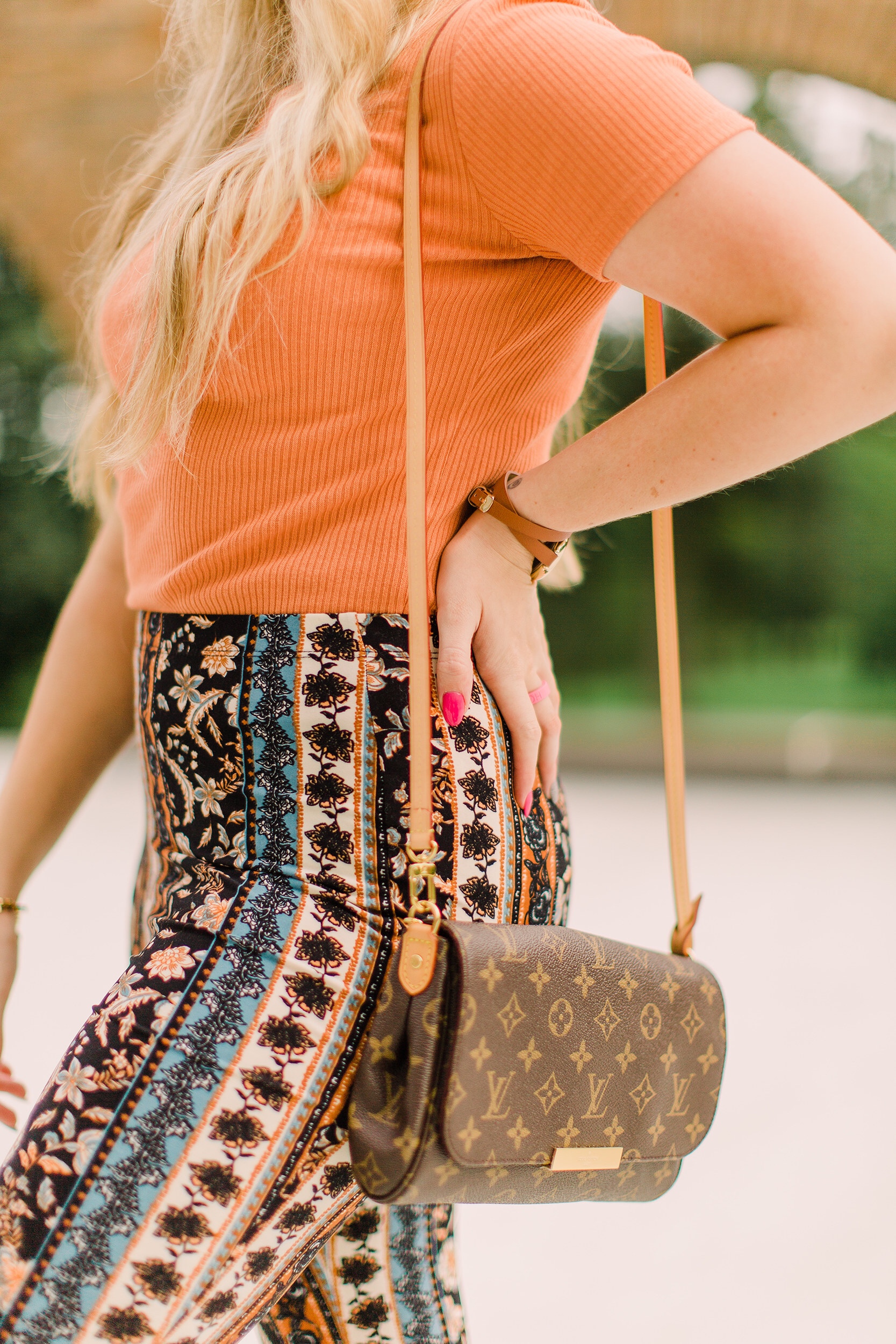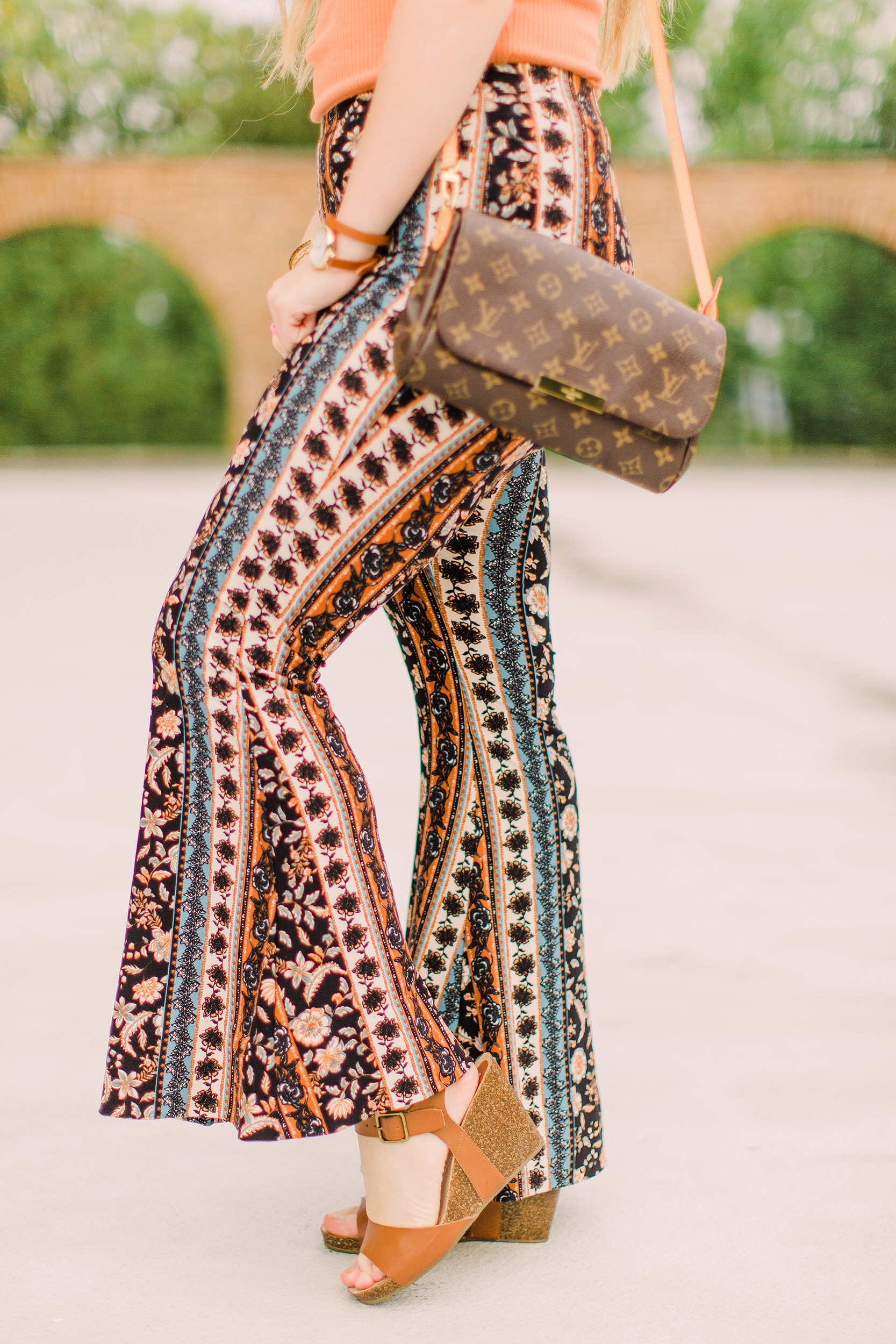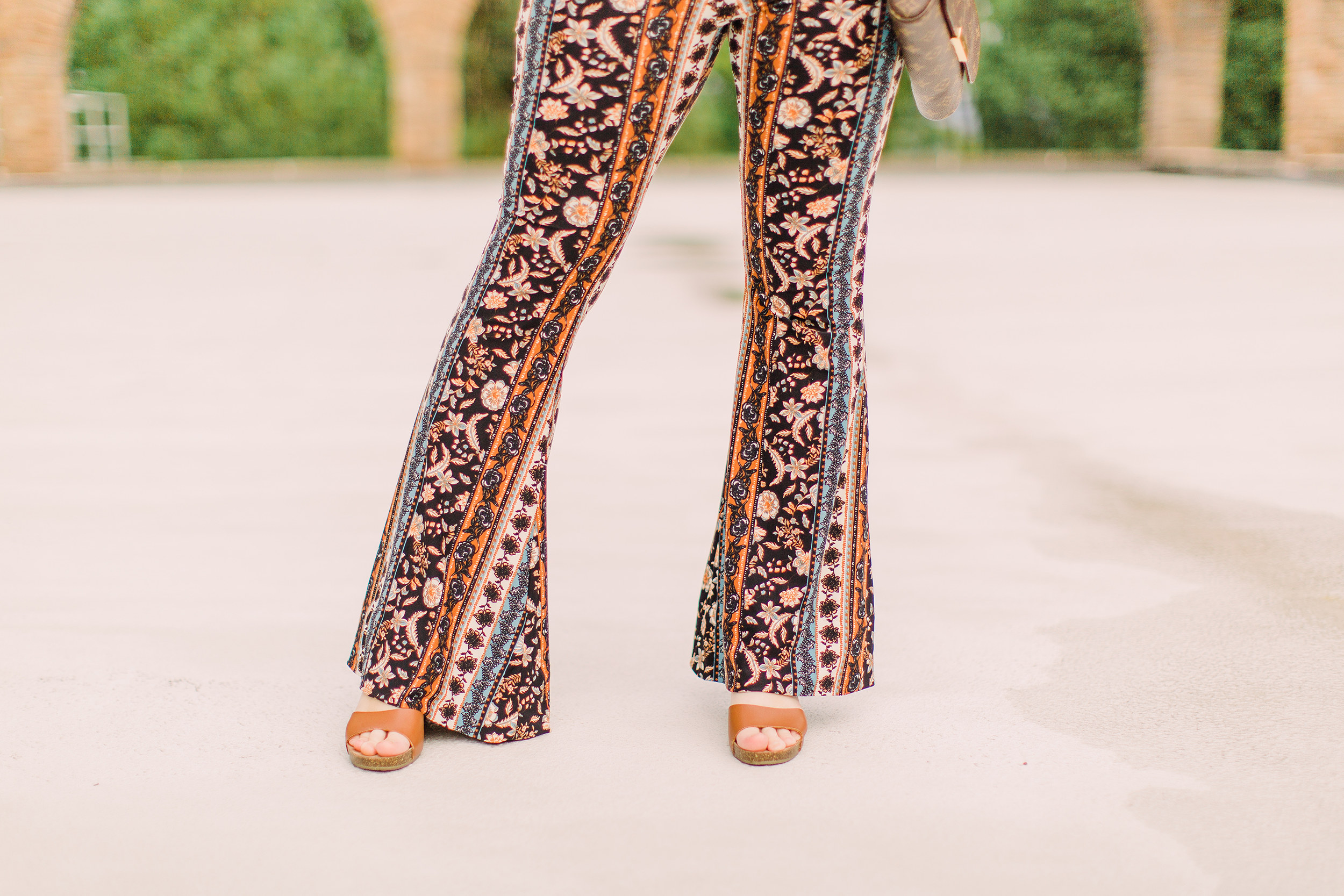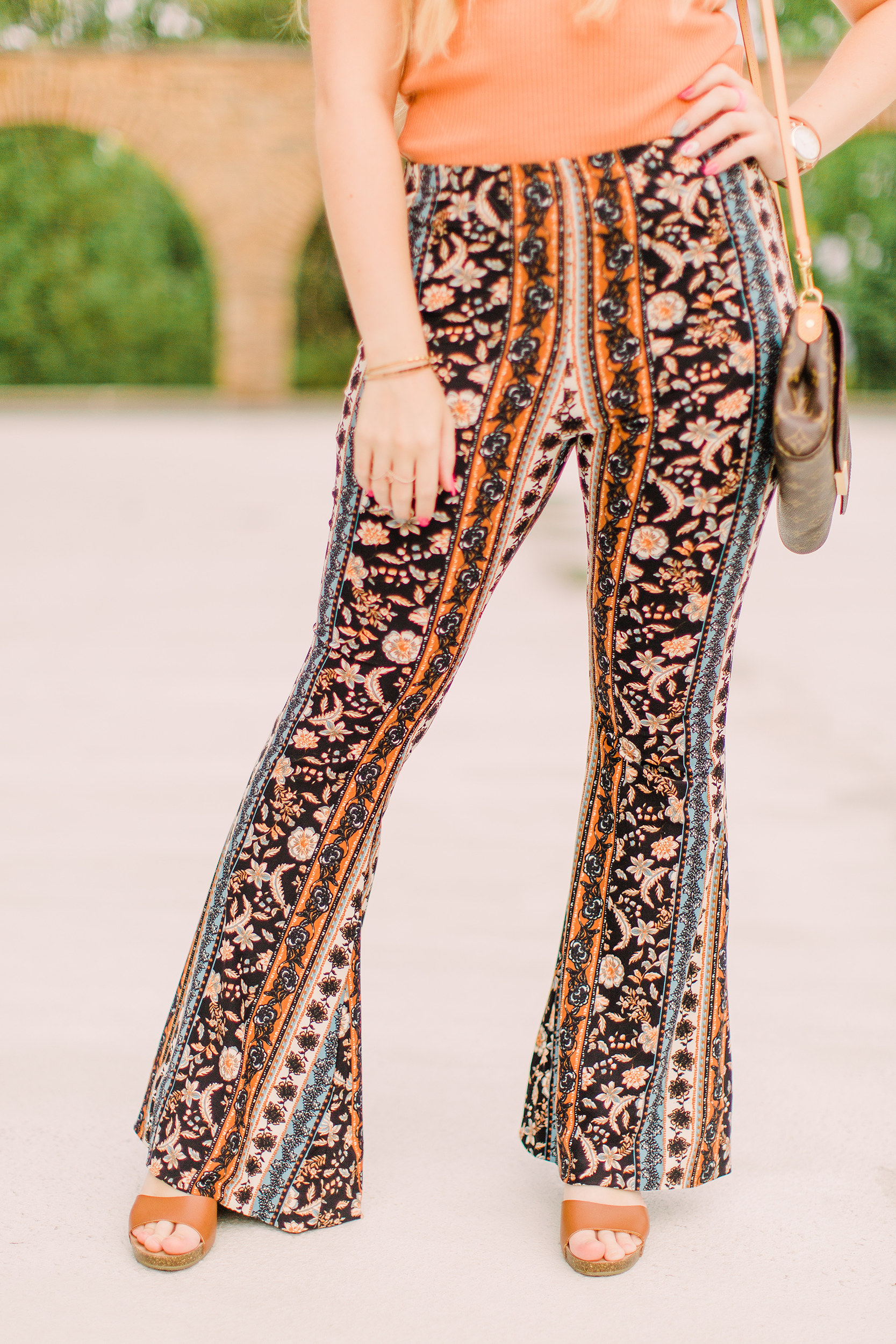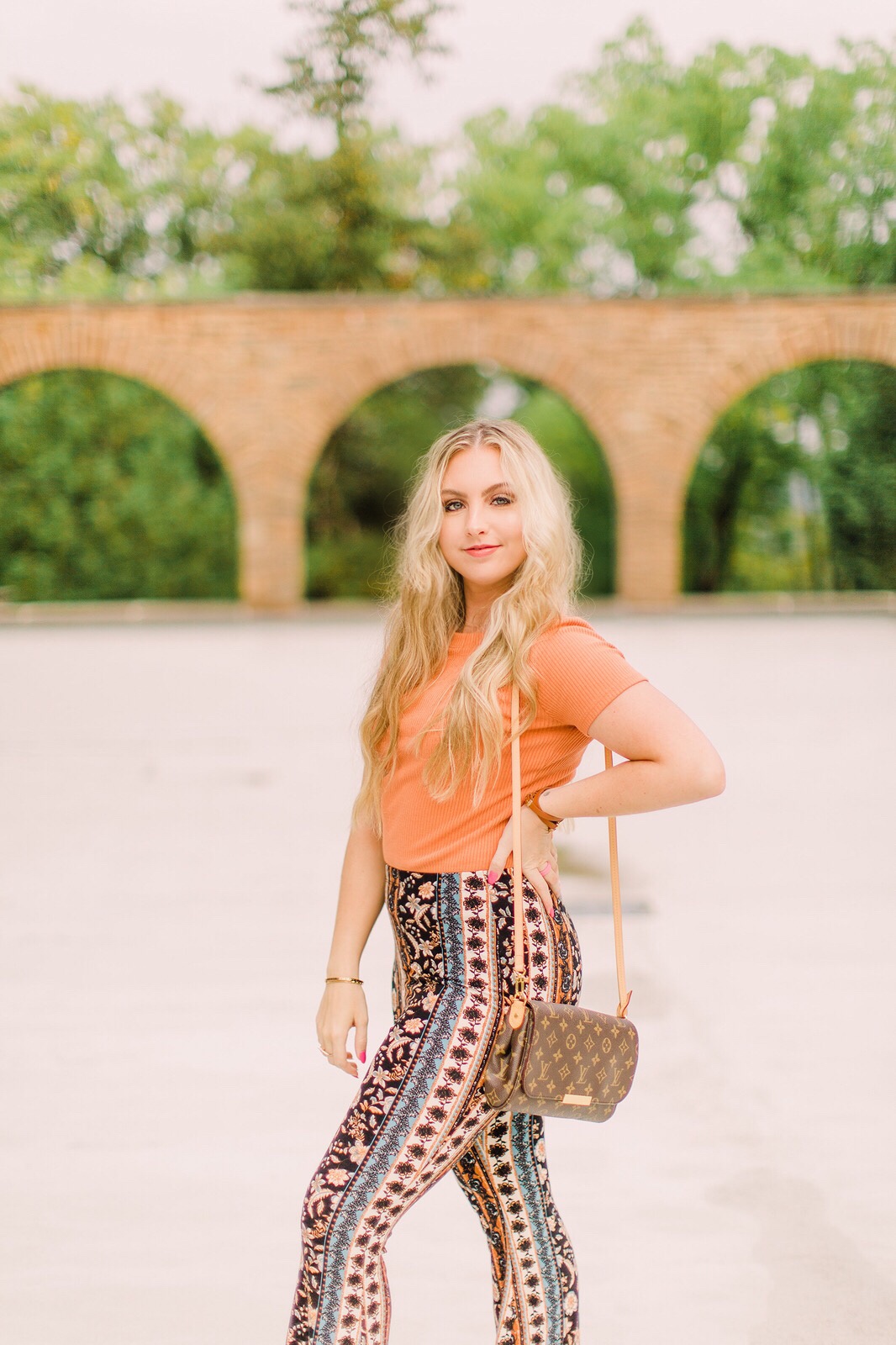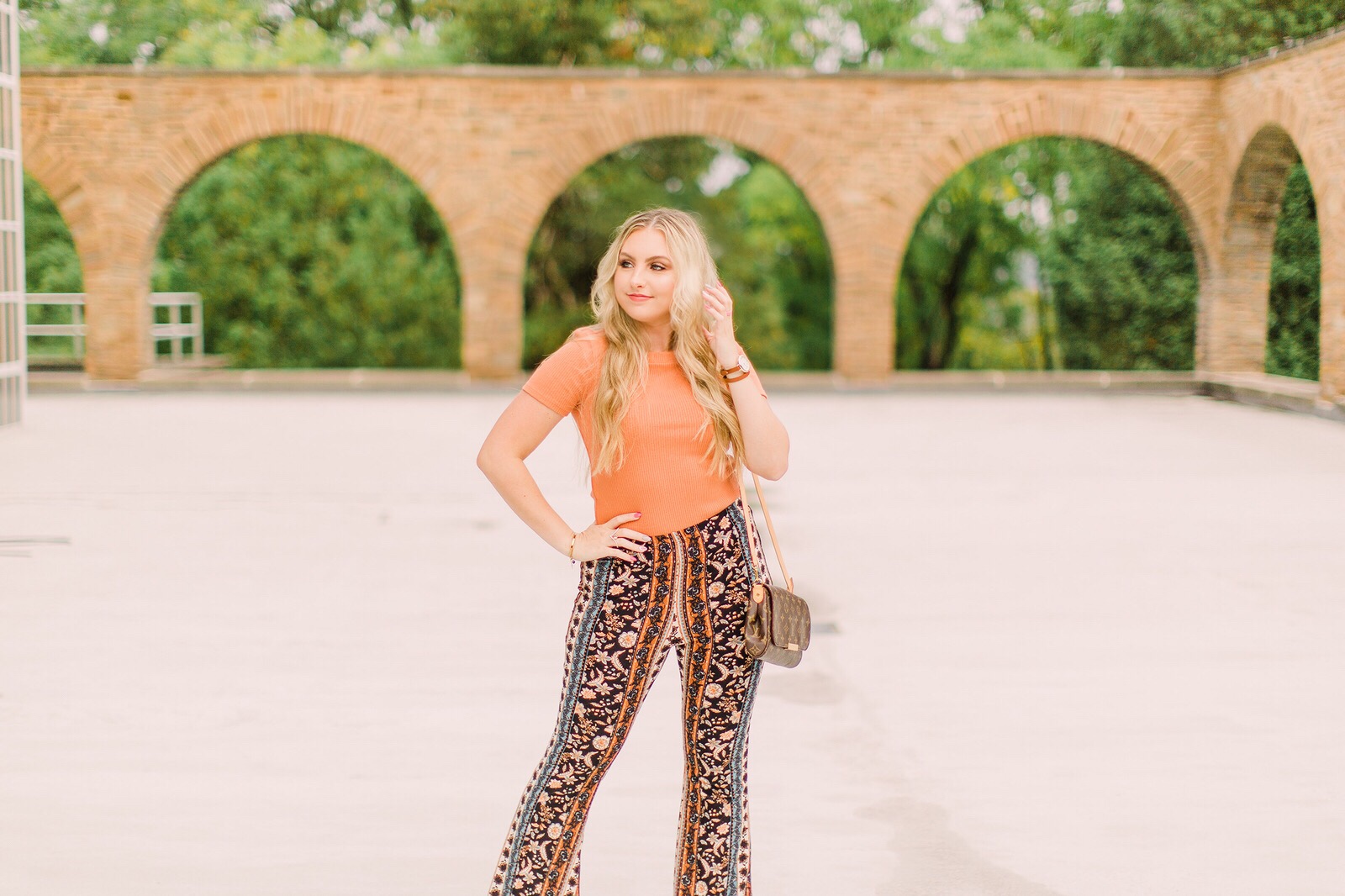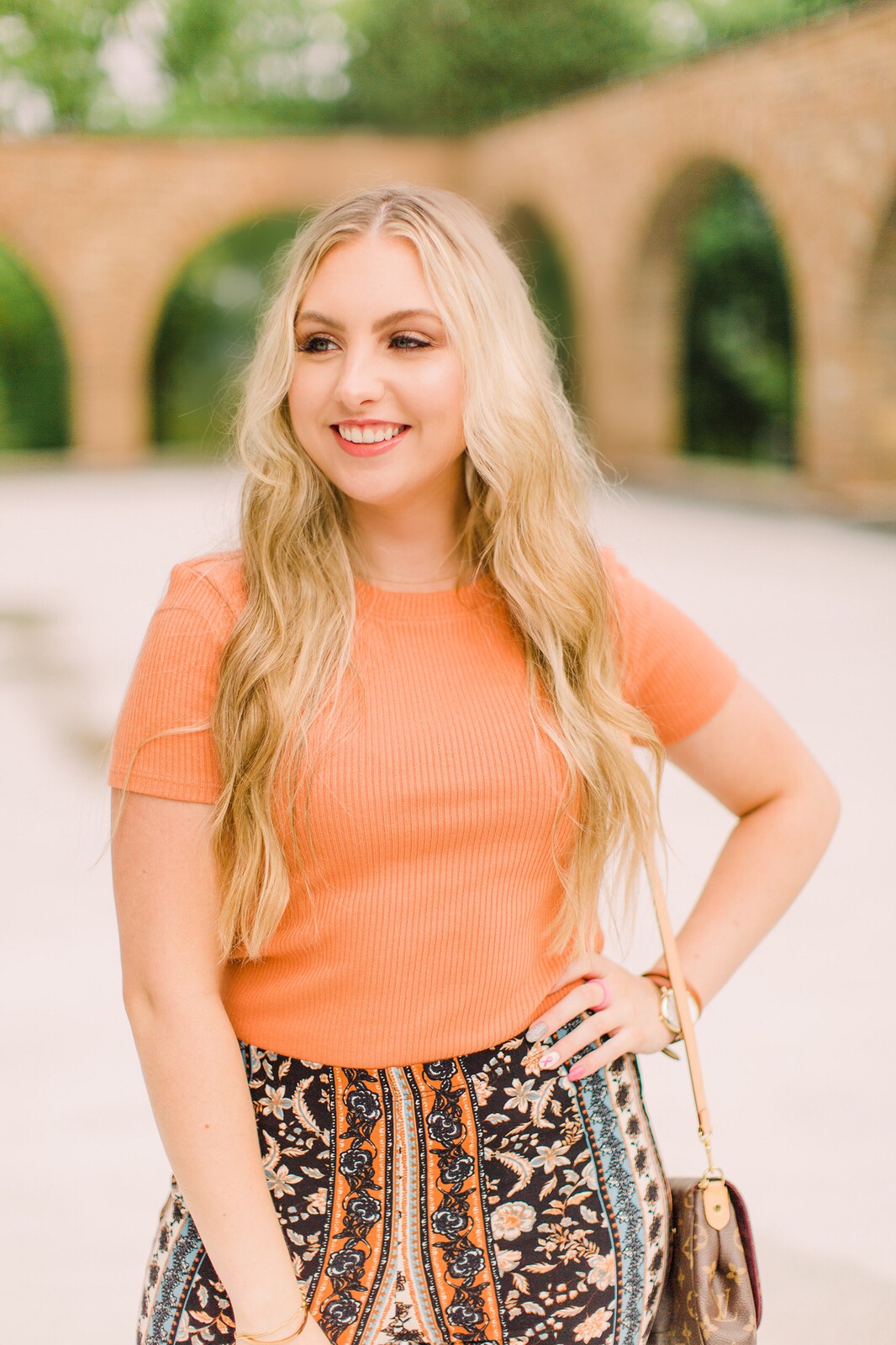 Photography by Molly Elizabeth Photography
Useful Links
Outfit Details
Molly Elizabeth Photography
My Social