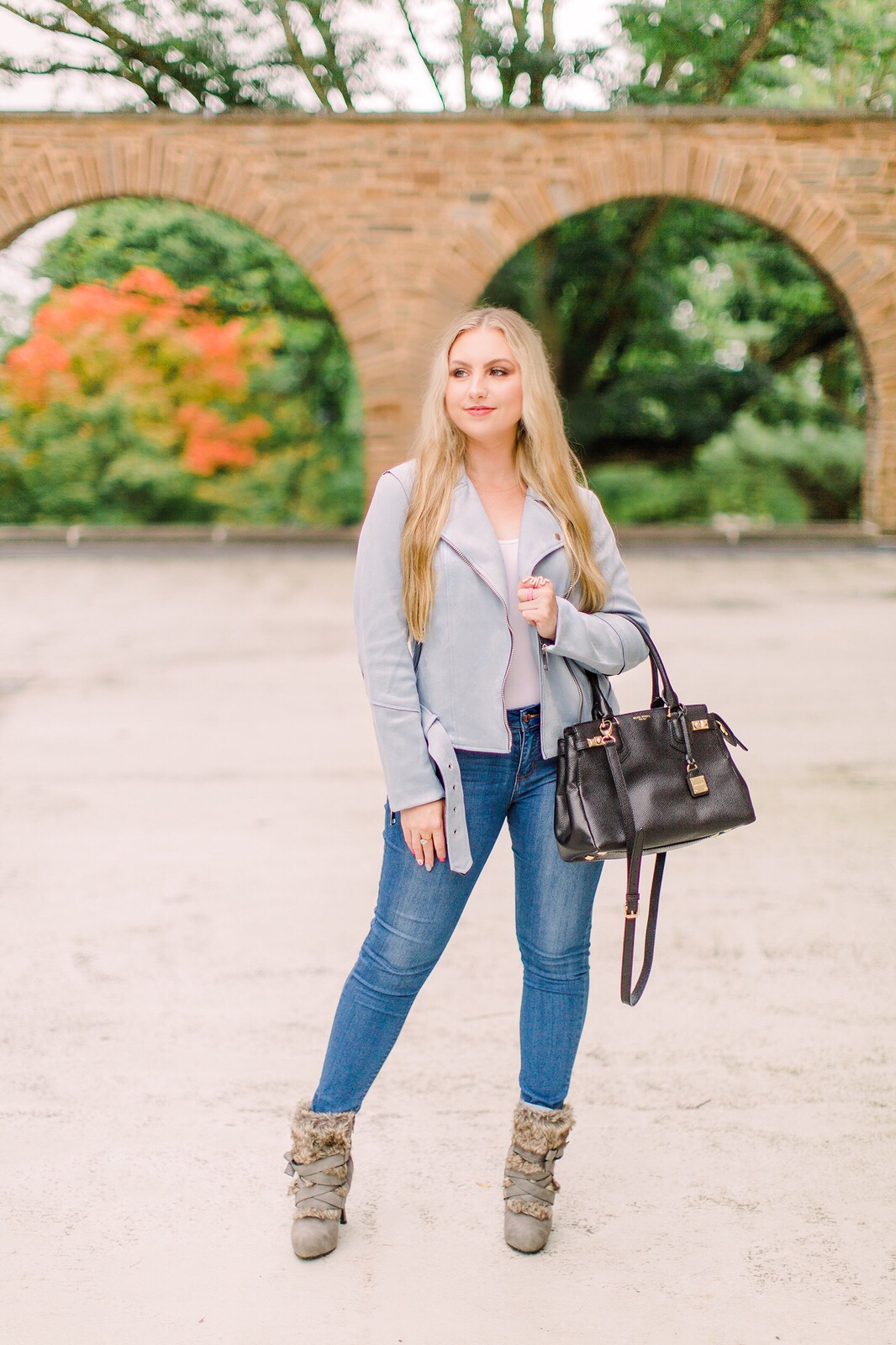 Hello, lovelies! A few months ago, H&M had a major sale and this adorable, baby blue suede moto jacket is one of the pieces I picked up. In case you haven't seen my car, baby blue is my favorite color. Therefore, this gorgeous jacket was a necessary purchase. It's so soft and a cute change-up from a traditional leather or denim jacket. Something I've noticed recently is that my closet lacks statement jackets. It gets cold where I live pretty quickly, so having a cute jacket is a must when you can't show your outfit underneath your coat without freezing. Never underestimate a fashionable jacket! The sizing of this one runs small, I sized up, so be aware if you decide to order it. The link for it and all other pieces of this outfit can be found below! P.S. IT'S 50% OFF RIGHT NOW!
This outfit is definitely on the simple side. I wore a white bodysuit underneath the jacket and some light-wash skinny jeans from Boscov's. However, the attention grabber is definitely my boots. These cuties are from Just Fab and even though I do not honestly wear them too often because they are not the most comfortable, they are super cute and can really spice up an otherwise basic outfit. I love the brown fur detail paired with the gray boots, the different tones make it easy to wear them with black or brown clothing. I love when I'm not restricted to only wearing shoes with certain colors so these boots are a great addition to my closet.
Finally, I wore my Henri Bendel satchel to class up the look a bit. I love a black leather bag with almost any outfit. Such a staple accessory.
That's all for now! Question of the week, do you prefer leather jackets, denim jackets, or something different? Let me know in the comments!
Xo, Natasha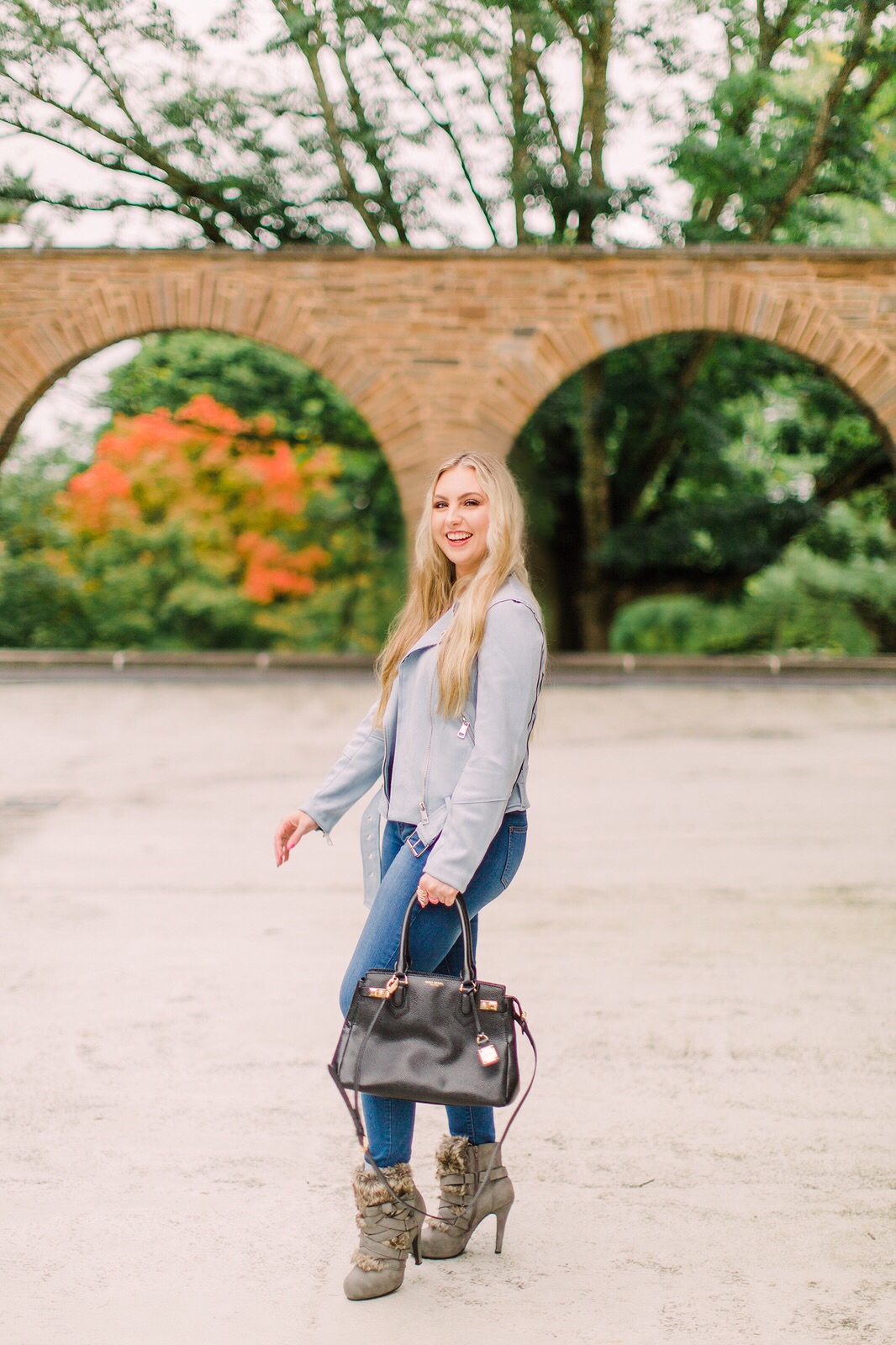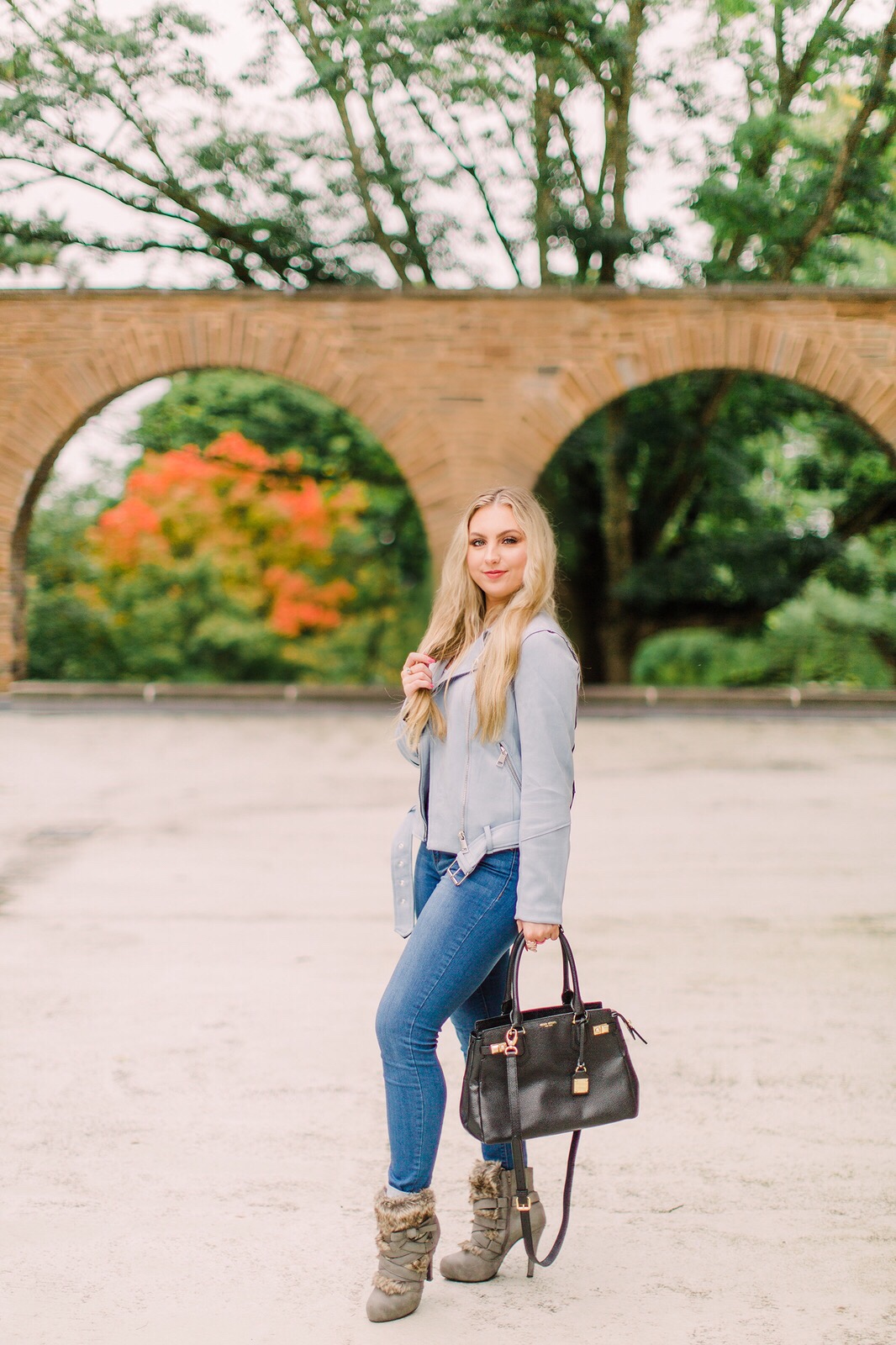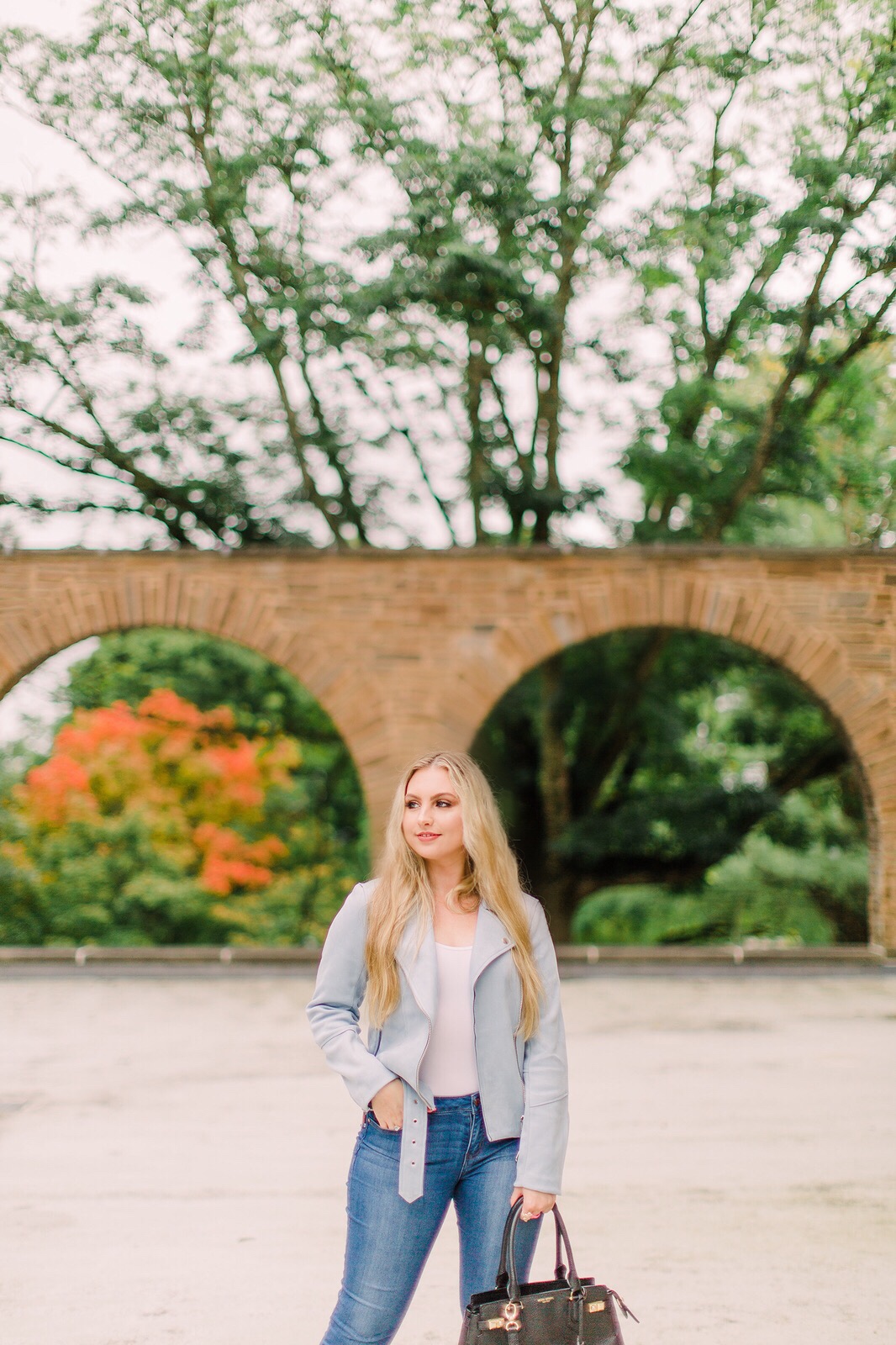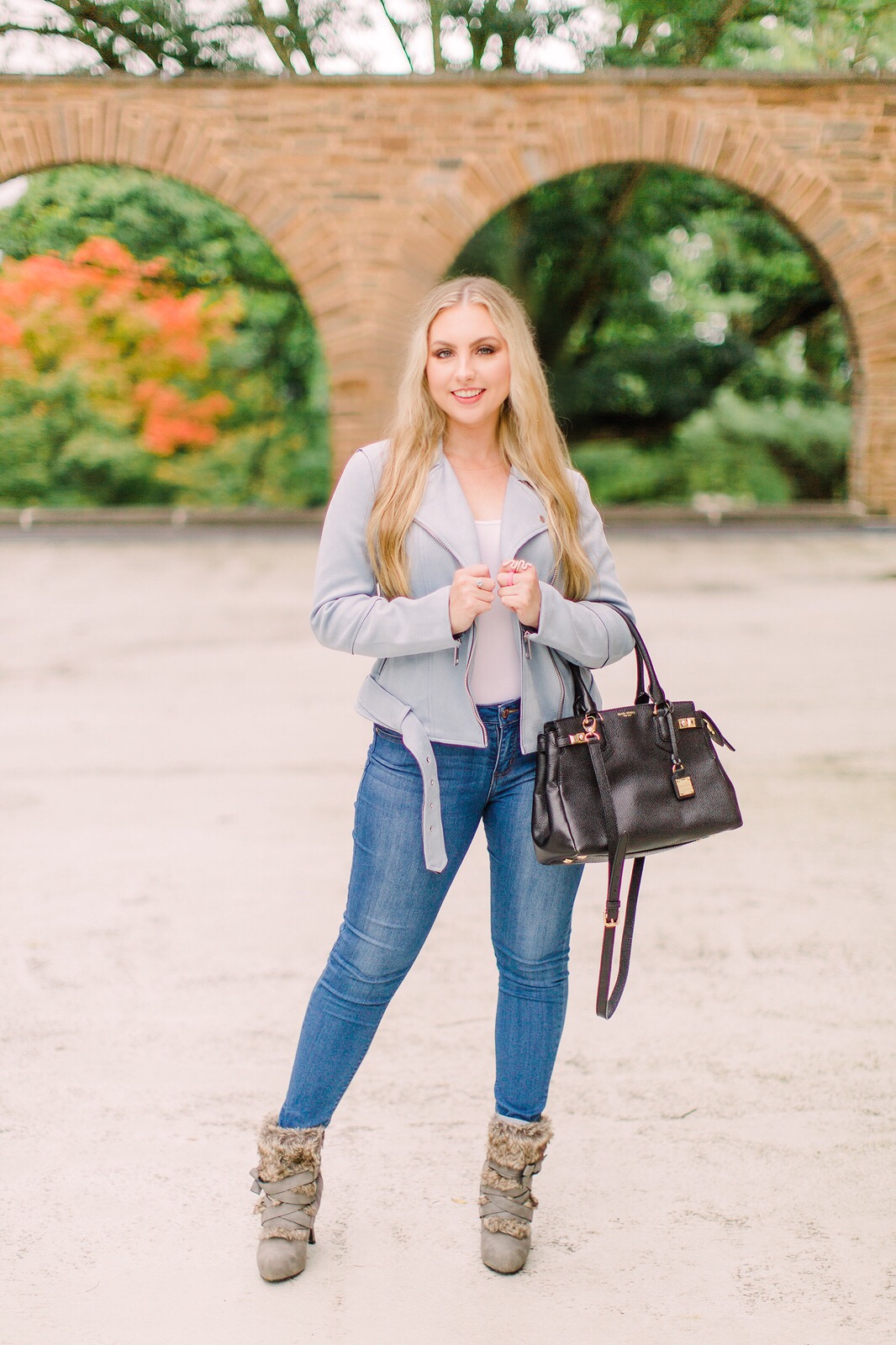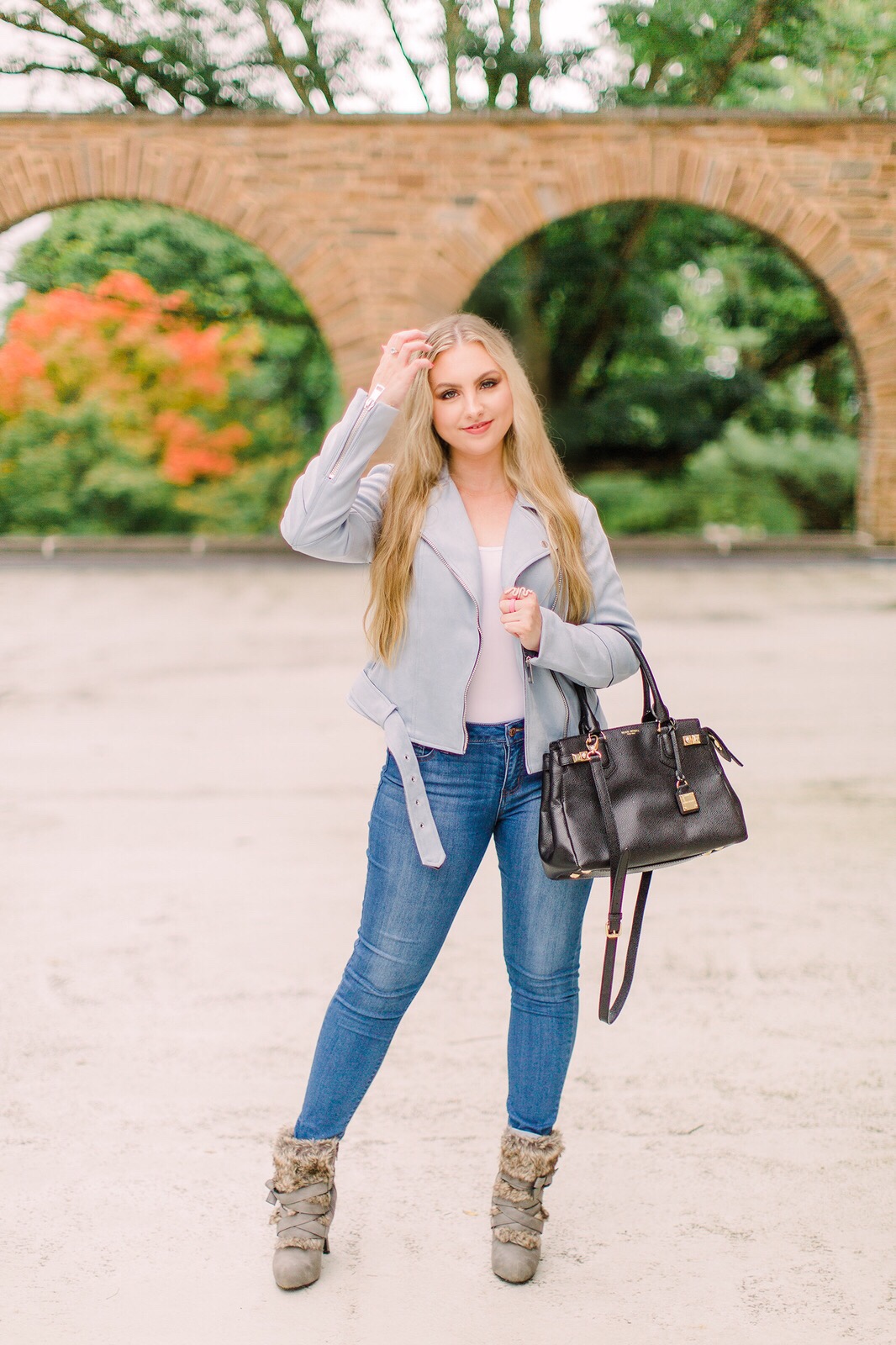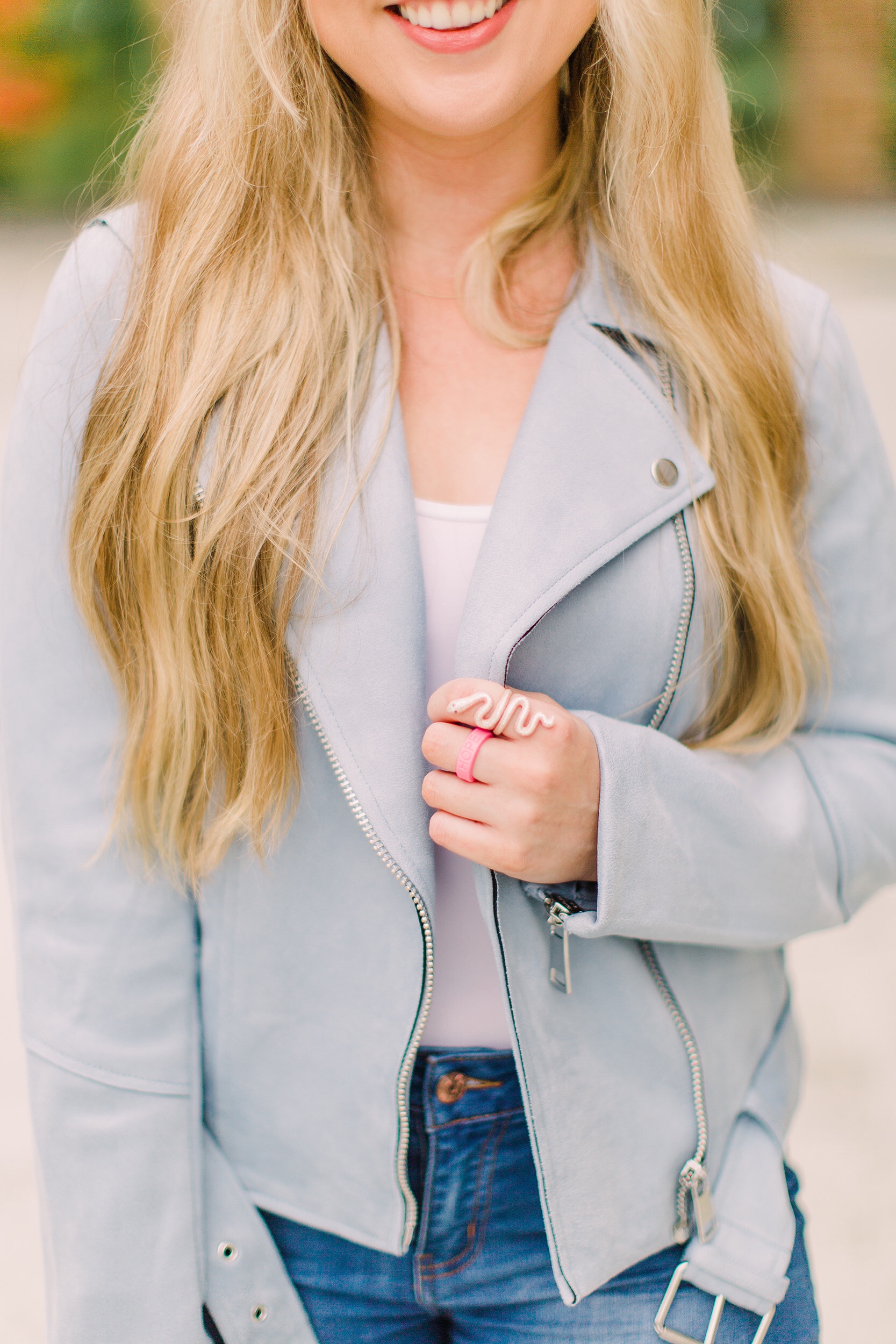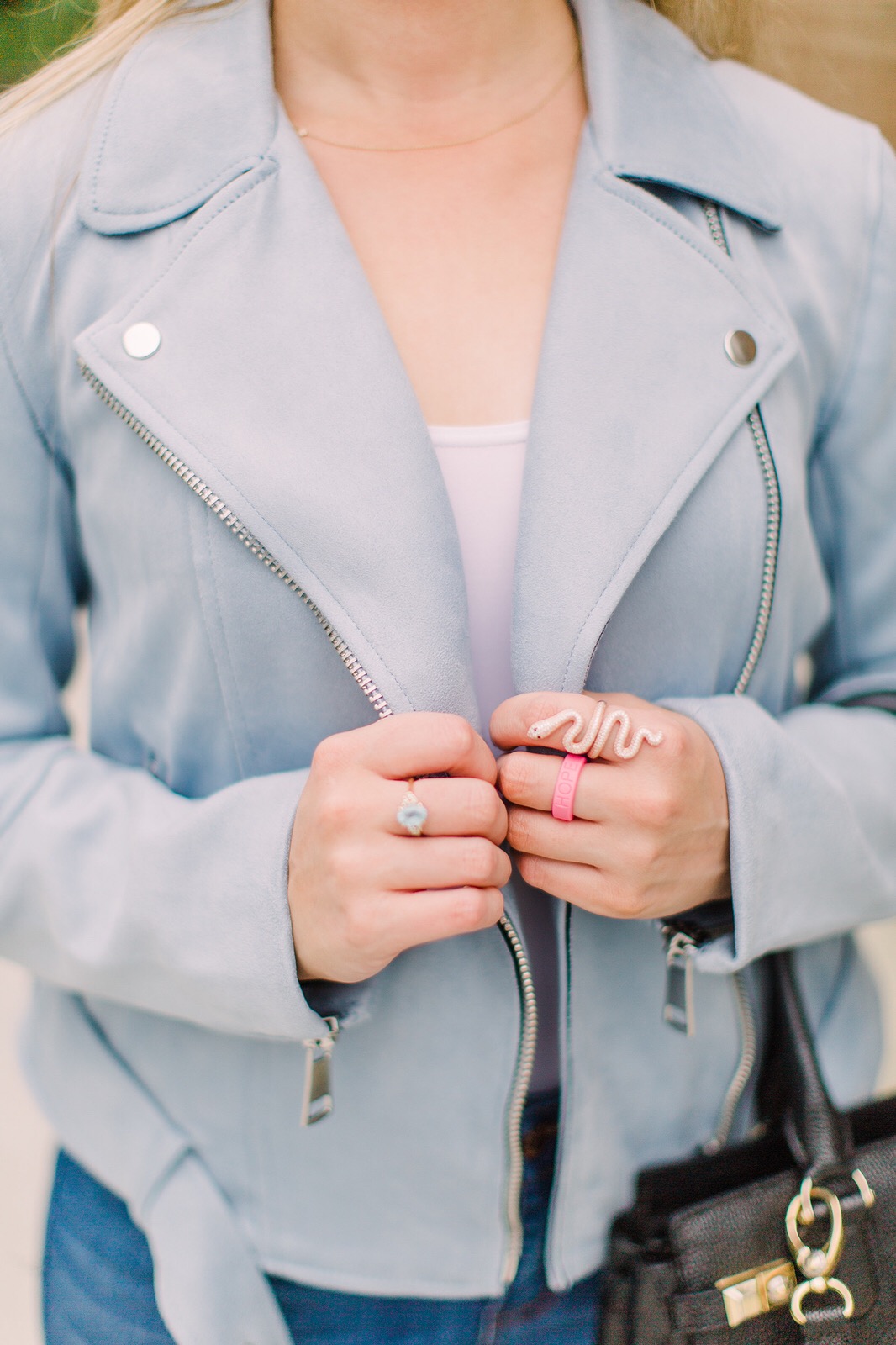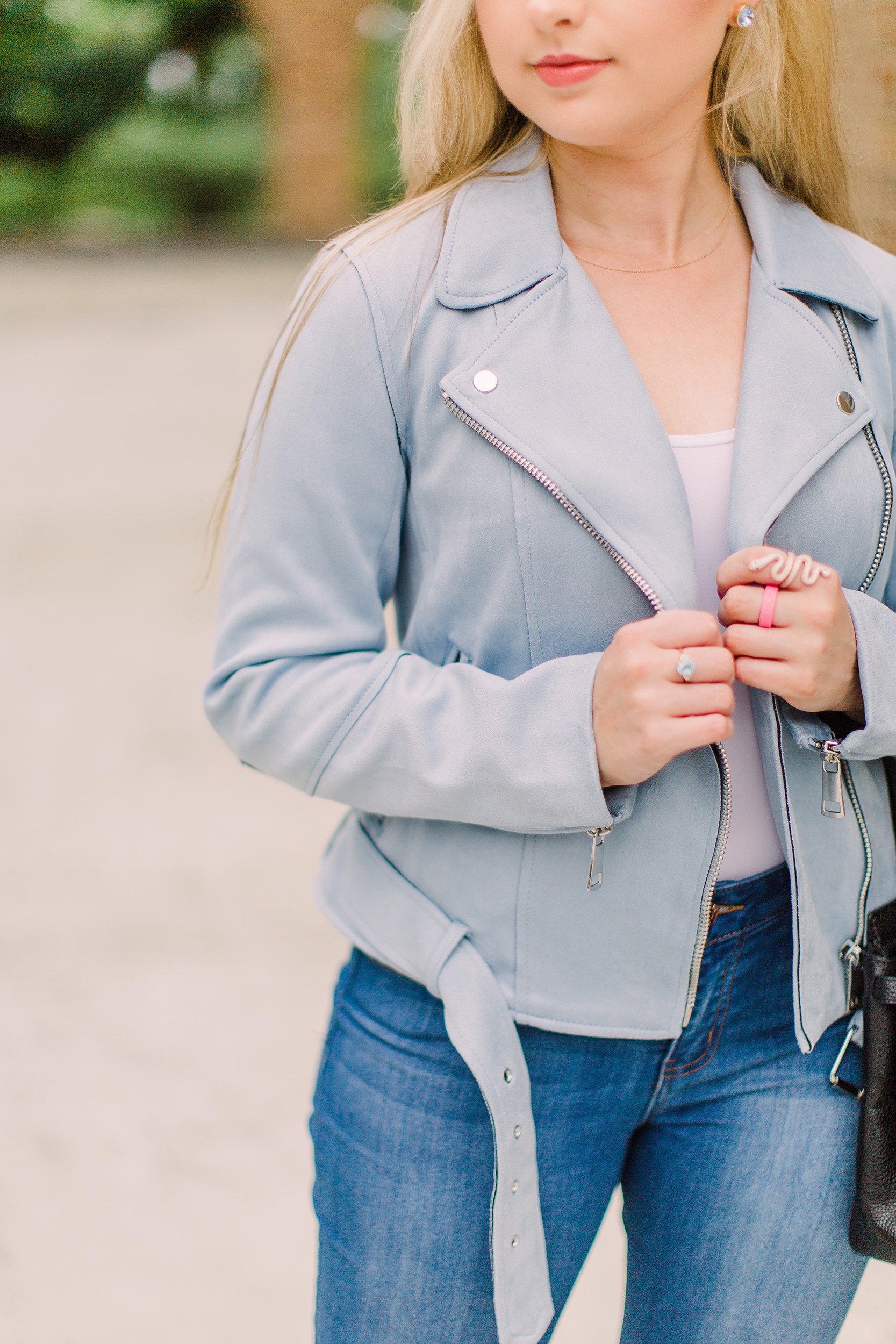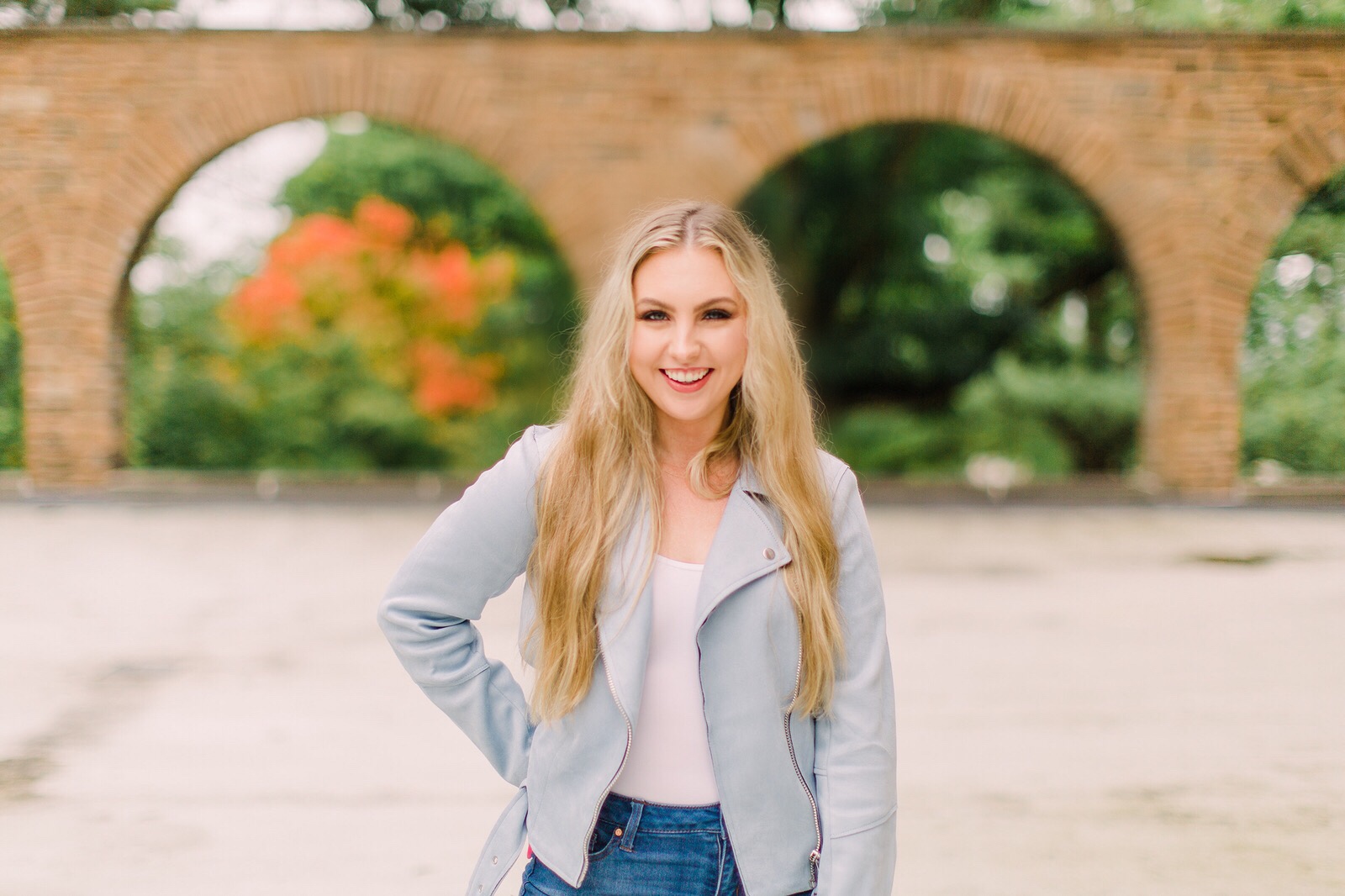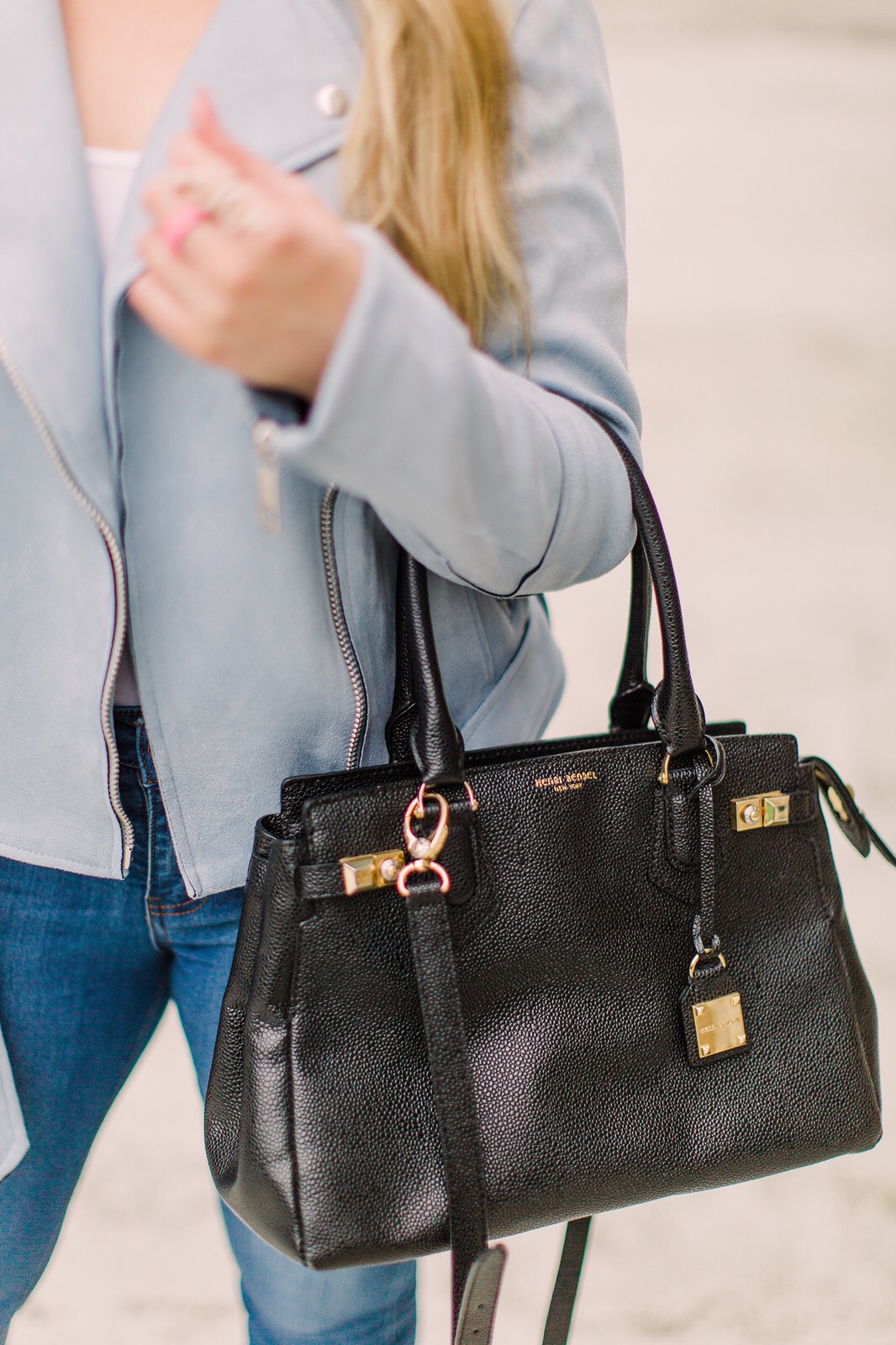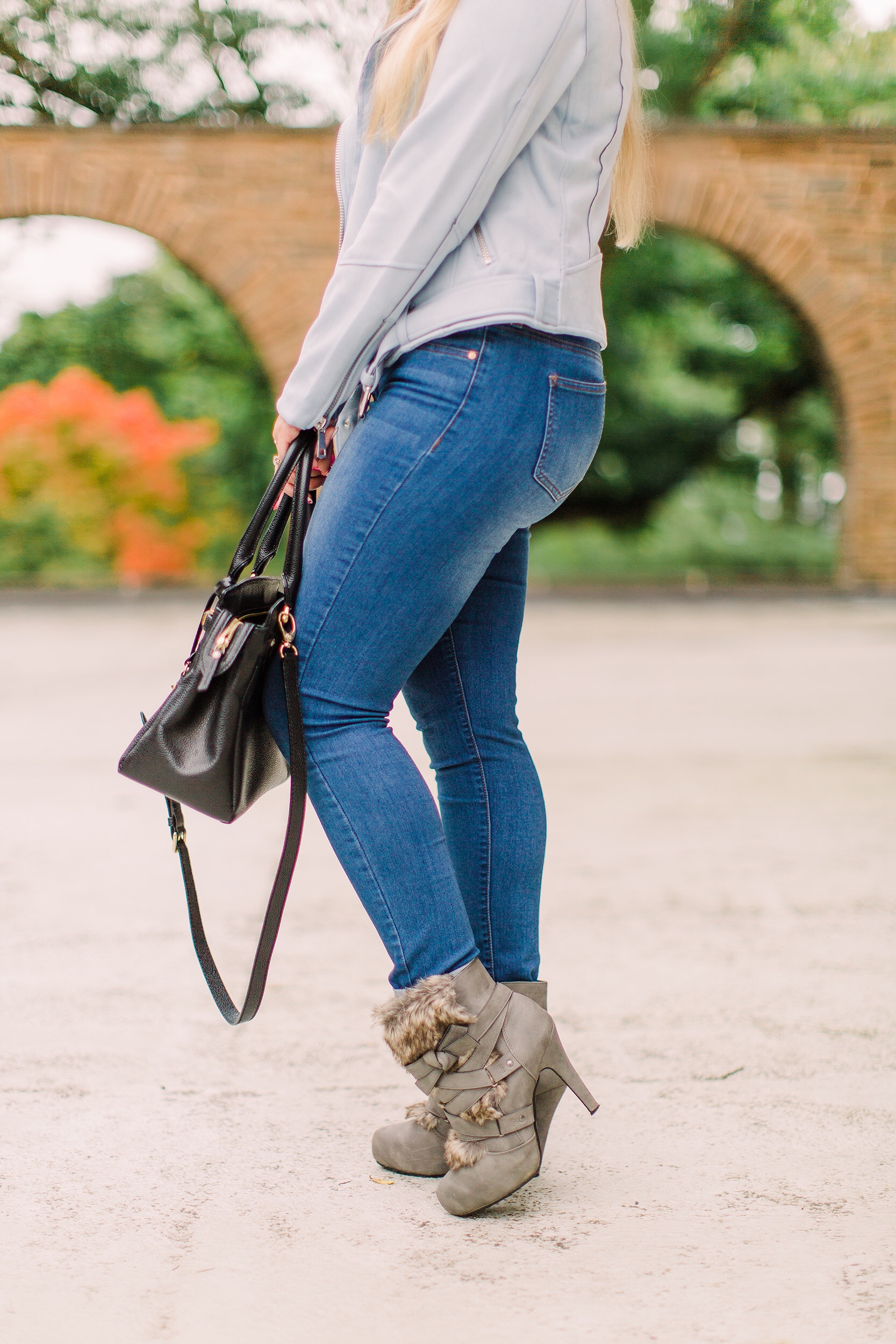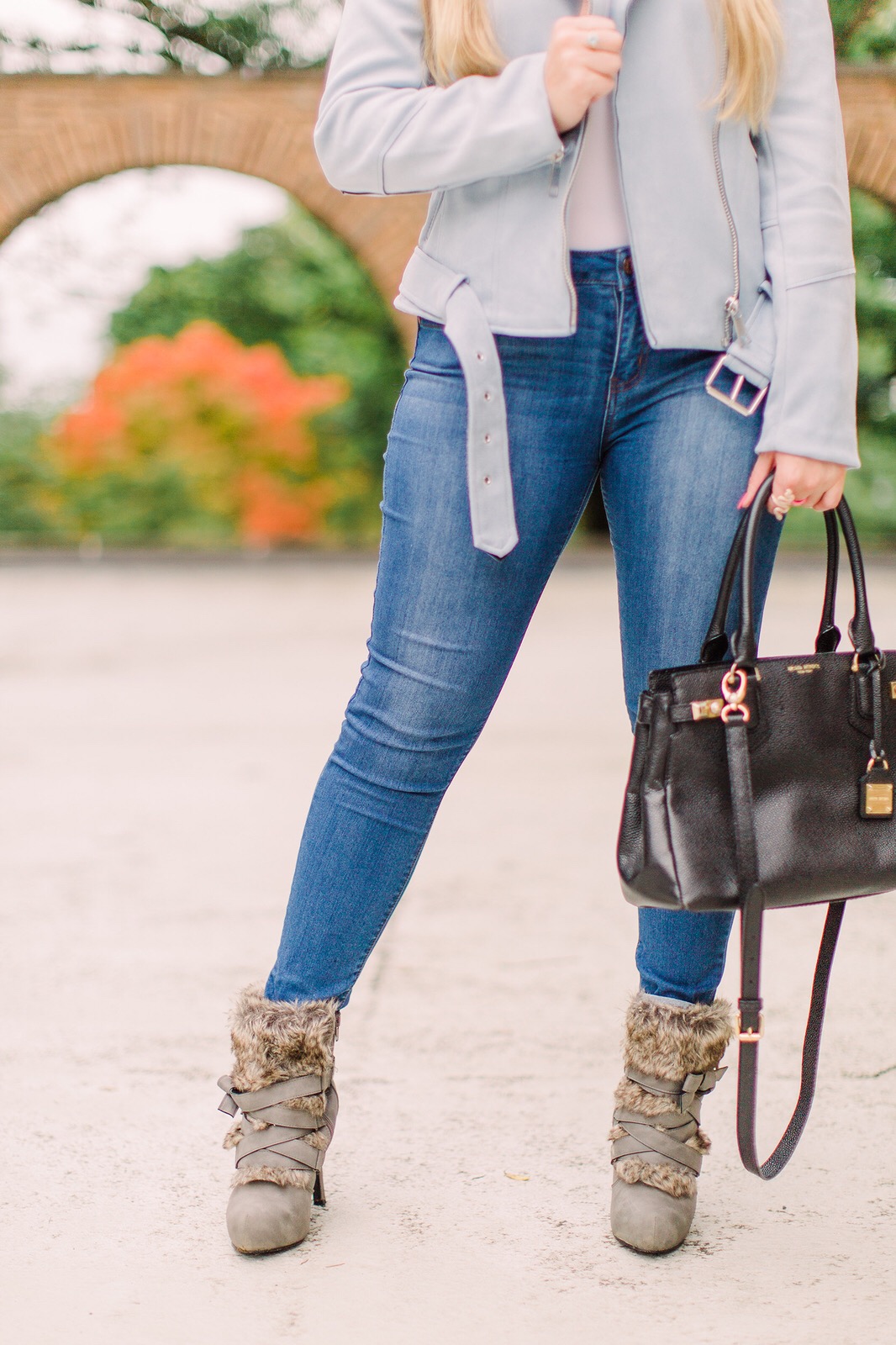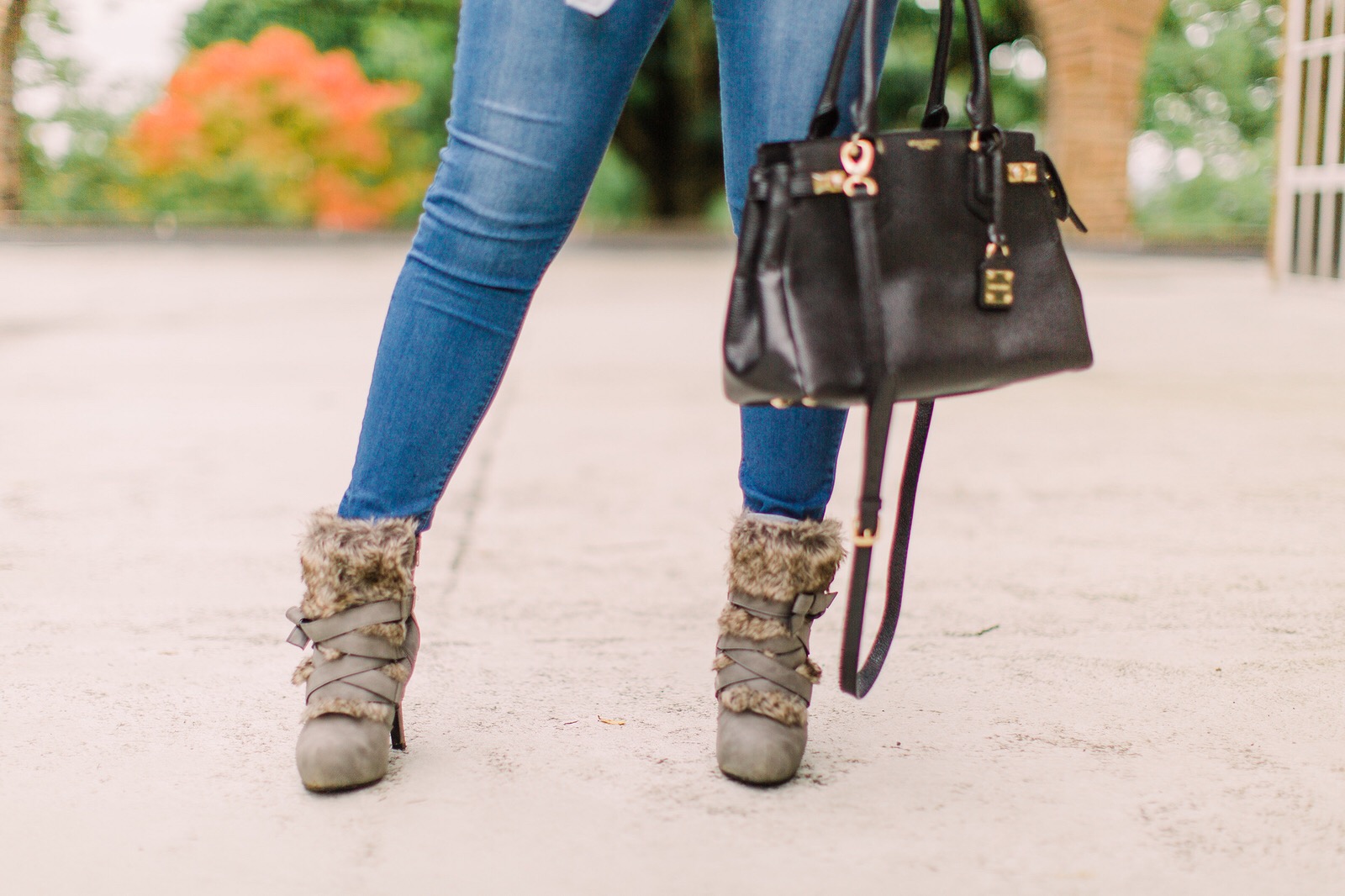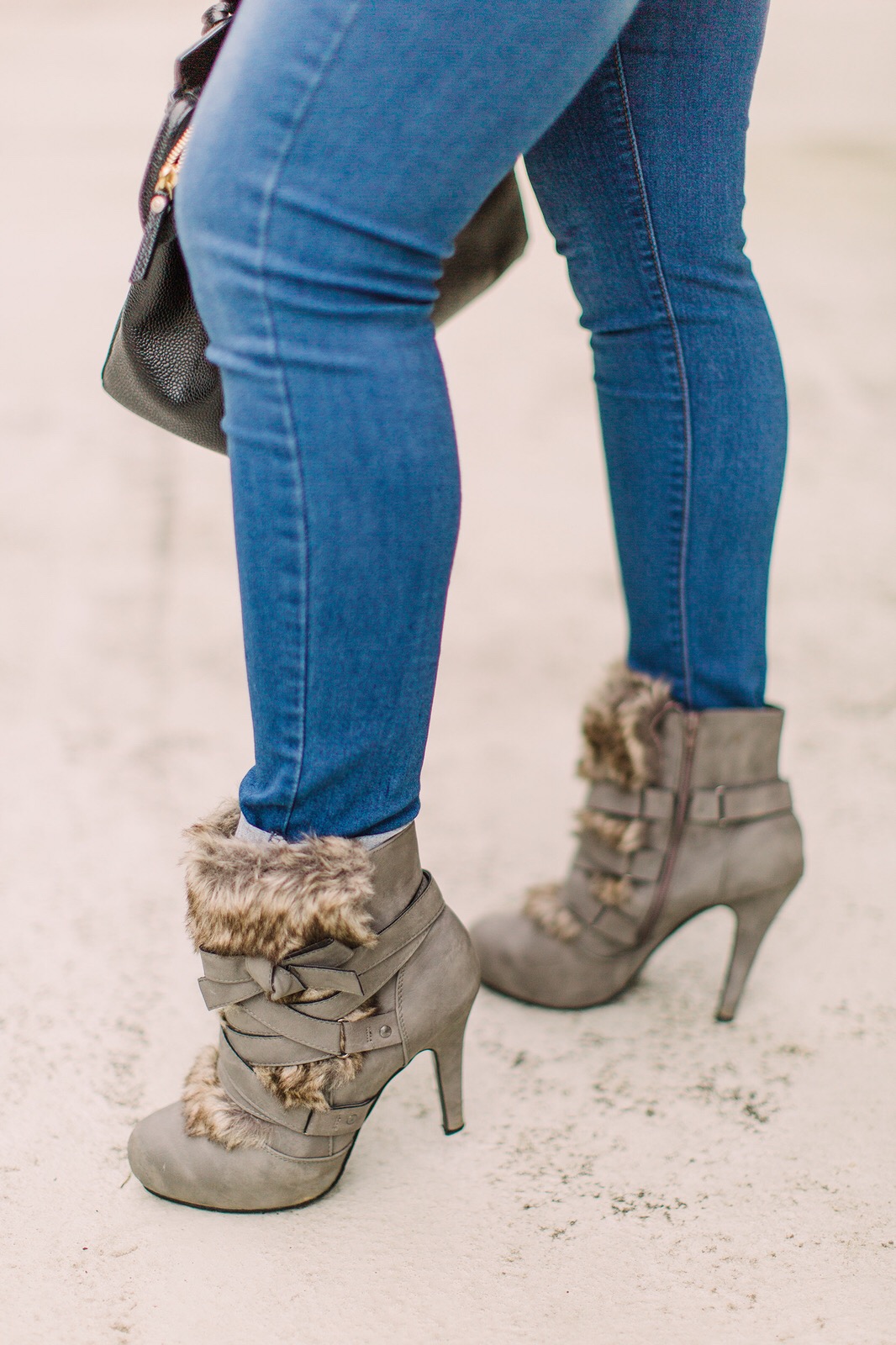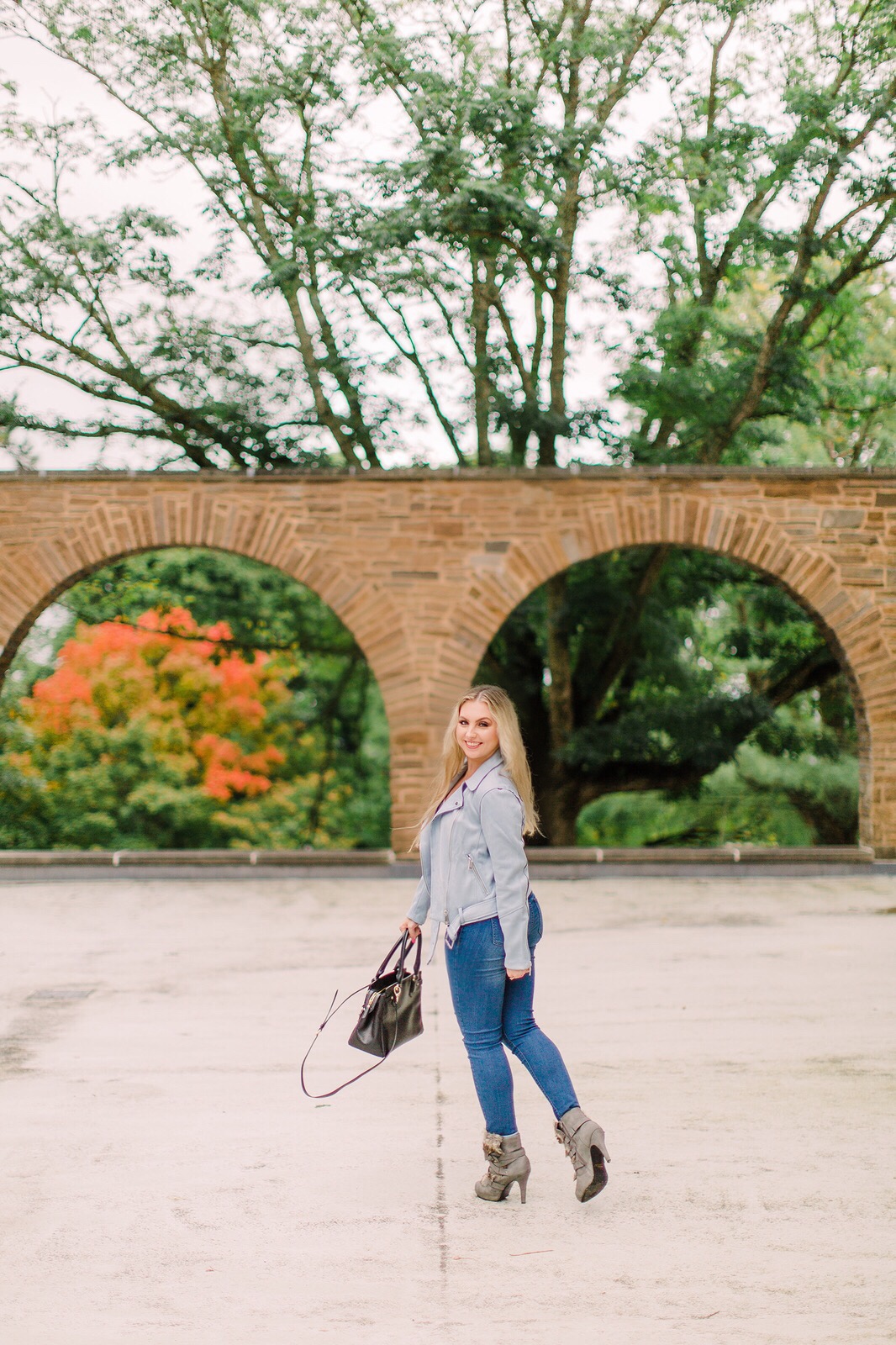 Photography by Molly Elizabeth Photography
Useful Links
Outfit Details
Molly Elizabeth Photography
My Social