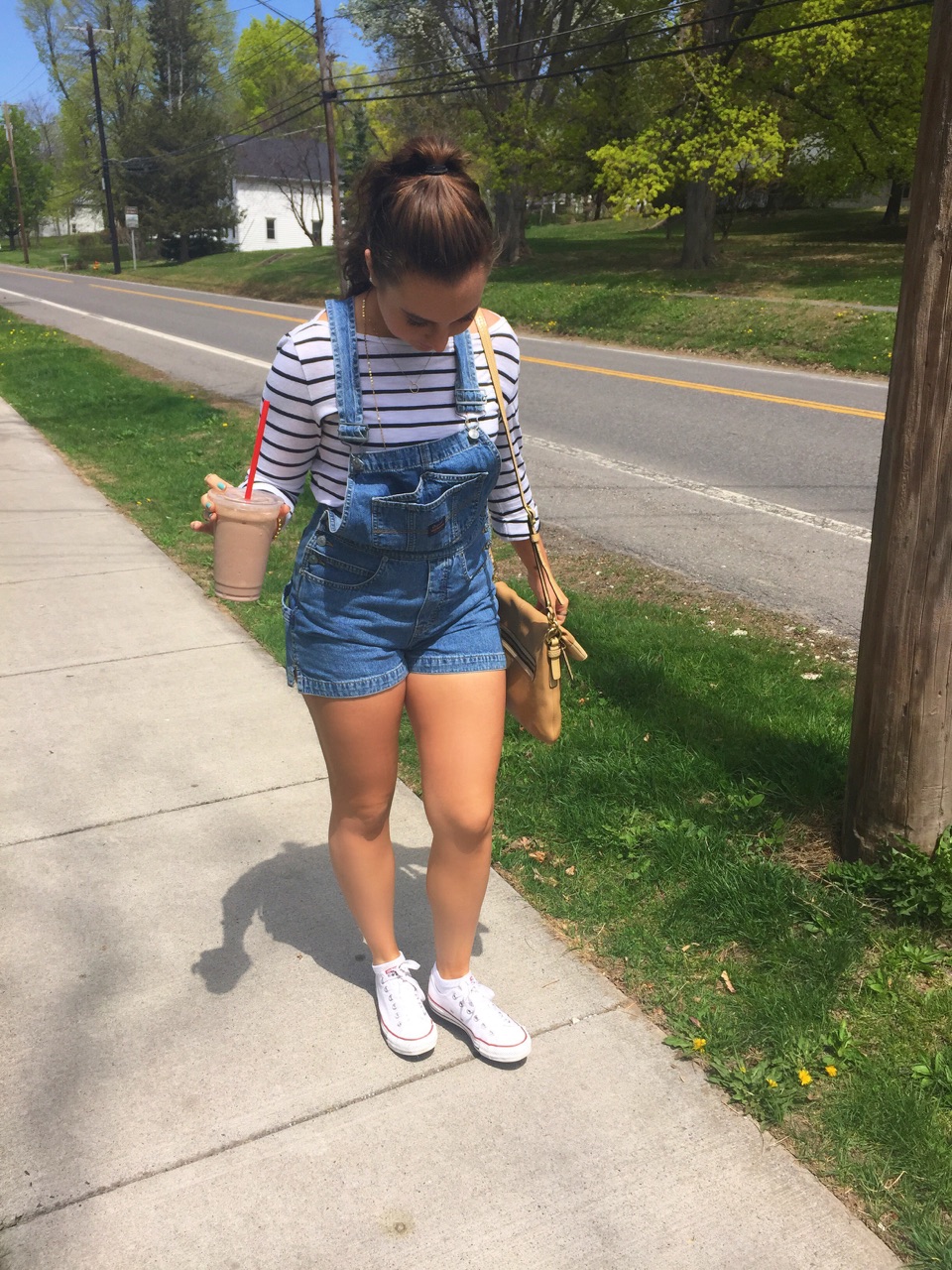 My favorite part about this overall trend is that I don't have to buy any because my mom has millions of pairs back from when they were cool the first time. Gotta love those reoccurring trends, am I right, ladies?
I put the loose overalls over a striped shirt and paired it with white Converse.  These shoes have become a staple of mine. They look so spring but can also transition looks into the fall.
On this day, my best friend and I grabbed a quick lunch at this adorable restaurant called Dorie's in Aurora, NY. They have great sandwiches and even BETTER milkshakes. Check it out if you're ever in the area!
Photography: Annie Olczyk
Overalls: Mom's Closet (Similar here)
Shirt: Abercrombie & Fitch (Similar here)
Shoes: Converse (But shh, you can buy them slightly cheaper at DSW or Off Broadway Shoes!)