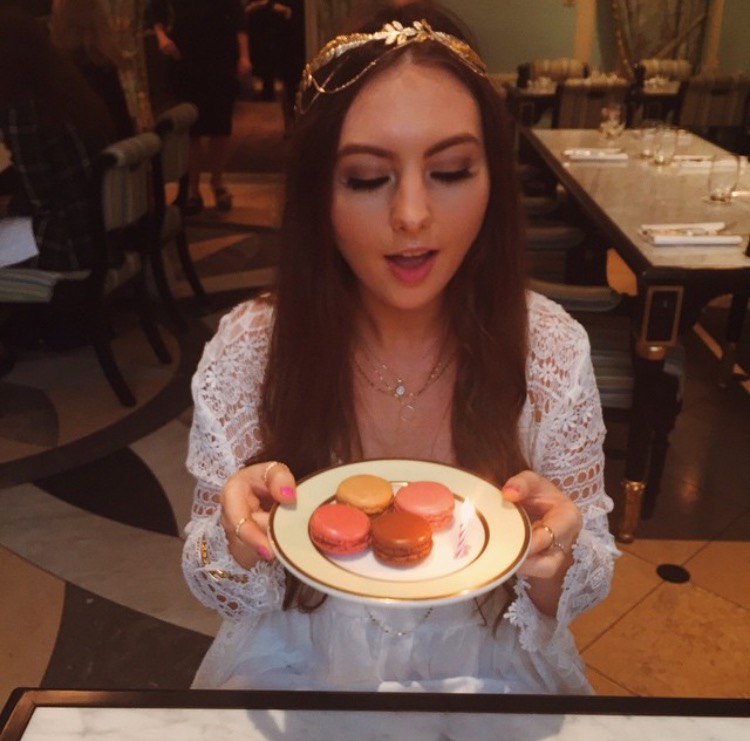 Hello, my lovely bloggers! Long time no talk so I figured I'd give y'all an update.
On June 28th, I turned the lovely age of 22. And like any Taylor Swift super-fan, I went to a karaoke bar and sang "22." 
(Let's not judge the dance moves)
I then proceeded to only use lyrics from that song for all of my Instagrams that day. No shame. No shame at all.
As far as my outfits went, it seemed that white was the theme of the birthday extravaganza, which was completely accidental. I just love the way white looks on a tan. 
I first bought this high-waisted skirt from Marshalls because it reminded me of a For Love and Lemons skirt. You know I love me some neutrals so I fell in love with the white crochet over the nude. It was a perfect fit and a steal at about $15.
After I bought the skirt, I wanted to stay with the neutral theme so I was on the hunt for the perfect dressy white crop top. I found this one on Windsorstore.com. It has a lace trim and cutouts on the side. Sometimes cutouts can be in an unflattering area and hug you in the wrong places but these are in the perfect spot. Though, I could not really wear a bra with it due to the cutouts. However, the top was supportive enough and I have a small enough chest that it didn't matter. Yay for the Itty Bitty Titty Committee!
I finished it off with simple gold accessories and nude strappy sandals from Steve Madden. 
My goal was to basically look like a bohemian princess on Sunday… how did I do? I first found this romper on Meghan Rienks' Instagram so I hunted it down and bought it from Tobi.com. Tobi has excellent customer service that I cannot praise enough, which I will explain further in a later post with yet another romper I bought from their website. 
I found this white lace kaftan from H&M as part of their Coachella collection and I am obsessed. You can wear it with a dress or H&M's website showed it paired with a casual tank and denim shorts. No matter what you pair it with, this piece gives any outfit a bohemian flair. P.S. it is currently 50% off so run, go, get it!
As far as accessories, I found this gold leaf headband I used as my "birthday crown" from Windsor as well. This was also thanks to Meghan Rienks because Meghan Rienks is a perfect hippie angel. (Her YouTube channel can be found here.) I wore the Steve Madden sandals from the night before to stay neutral and added some gold necklaces. 
I had a lovely birthday, especially thanks to my best friend Macy (the photographer behind most of these photos) who helped make my New York City birthday weekend happen. 
That's it for now! Until next time!
Kaftan: H&M (ON SALE NOW!)
Instagram: @natashakirkland
Twitter: @natashakirkland
Snapchat: @natashakirkland
(I make it really easy for you.)