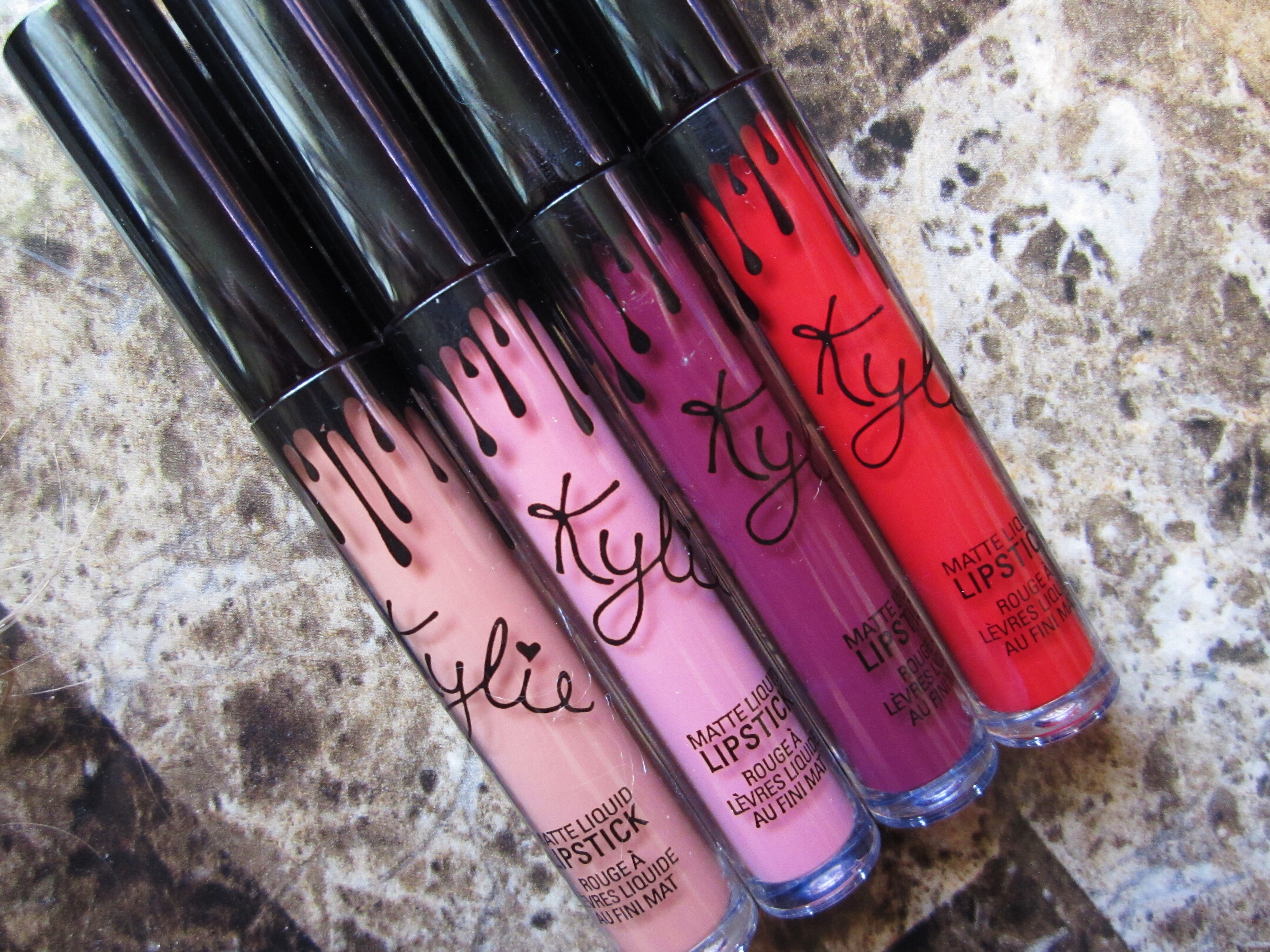 So by now, I'm sure you have heard about the Kylie Jenner Lip Kits. Every beauty guru I follow has posted them on The Gram and after about the millionth post of Posie K, I knew I had to get my hands on them.
The Hunger Games
The problem is, they are ALWAYS sold out. Kylie only posts the restock times on her app, and since I don't feel like paying for it, I followed an update account called @KylieLipKitUpdates. The account, just like it sounds, posts restock times and any updates of new Kylie Cosmetics products.
The time was set. I logged onto the website on my laptop and on my iPad, just in case it crashed. Unfortunately this time, the update account was not my little secret. For this restock, Kylie announced it on her Twitter, Instagram, and Snapchat.
The makeup lovers came flocking. It was something out of The Hunger Games.
My plan was to choose the most popular shades first in hopes that I could get my hands on Posie K and Dolce K. Not sure if that was actually how it worked, but I went for it. I pretty much decided that I wanted to ATTEMPT to purchase Posie K, Dolce K, Mary Jo K, and Kourt K. I had no idea which ones I would get or if I could manage to grab any of them. The website on my laptop crashed so I quickly tried to buy them from my iPad. Now, I have bought Taylor Swift concert tickets before, I know stressful, crazy online sales. I calmly but quickly added the lip kits to my cart, checked out, and crossed my fingers…
I got them all.
While Kylie literally broke google, I somehow managed to snag all of the lip kits I wanted.
If that doesn't prove I'm a professional shopper, I don't know what does.
The Shipping Process
After purchasing the lip kits, I received my email confirmation minutes later. I've heard of some email confirmations taking days but I was lucky enough to receive mine sooner rather than later. The lip kits shipped seven days after my purchase, which was ehh, alright. I know these are in high demand, but seven days to ship is a bit much. My package was supposed to take three days to arrive from Los Angeles, CA to my hometown in Central New York.
This probably had nothing to do with Kylie Cosmetics, but USPS did not update the tracking on my package after leaving Los Angeles for four days. After no further updates, I called them on the day it was supposed to be delivered and they gave me the "our estimated delivery date is not a guarantee" run-around, and told me to wait it out.
It was a little annoying to see people posting their glosses on social media when I had purchased my lip kits prior to the glosses even launching. So basically, people were getting the products they bought after me before I did.
My package arrived two business days after the estimated delivery date. Again, I'm not sure if the USPS delays had anything to do with Kylie Cosmetics, but I'd say the shipping process is one of the only improvements Kylie Cosmetics should probably work on.
The lip kits came in a box marked Kylie Cosmetics (obviously) and a card with a note from Kylie. The lip kit boxes are chic, minimal, and very Kylie. The shade is marked on the top as well as being the featured color in the logo on the front of the box. I personally love this packaging. I think it is very sleek and professional looking.
The Good Stuff: SWATCHES
And now, the moment you've all been waiting for…how the heck do these babies look on?!?!
So as previously stated, I purchased four lip kits: Dolce K, Posie K, Mary Jo K, and Kourt K. I felt like it was a solid start to my collection with a nude, a pink, a red, and a deep color.
Overall, the lip liners were near perfection. They are incredibly creamy and go on very smoothly. I was worried about them since I tend to have drier lips but these lip liners were very hydrating, very pigmented, and are definitely one of the best lip liners I have ever used. The lip liners pretty much all had the same consistency, but each lipstick had their differences.
Shade Breakdown
First up is Dolce K. I actually do not have a lot of nude lip colors in my collection. I tend to stick with neutral eye shadows and a bit more color when it comes to the lips so I was very excited to try this shade out. It seemed like Dolce K looked different on everyone on social media; it is definitely darker on lighter skin tones.
I was very pleased with this formula, it went on very smoothly and it honestly didn't feel like I was wearing anything on my lips all day. It lasted through an entire day at the office with lots of water and snack breaks. It did not flake at all and left very little, if any residue on napkins or my water bottle.
Overall, Dolce K gets an A+ in my book!
Next up is arguably one of the most popular shades: Posie K.
I have to admit, I was slightly disappointed with the color at first. It doesn't really look like the photo that introduced the shade below:
However, it is, without a doubt, a gorgeous color regardless. Posie K is a beautiful magenta and is definitely a color I tend to gravitate towards. Like Dolce K, this color also went on very smoothly, didn't flake, or leave residue.
Overall, I give Posie K a solid A, leaving out the + only because it does not look like it does online. But honestly, even if I knew that before, I would still buy it again.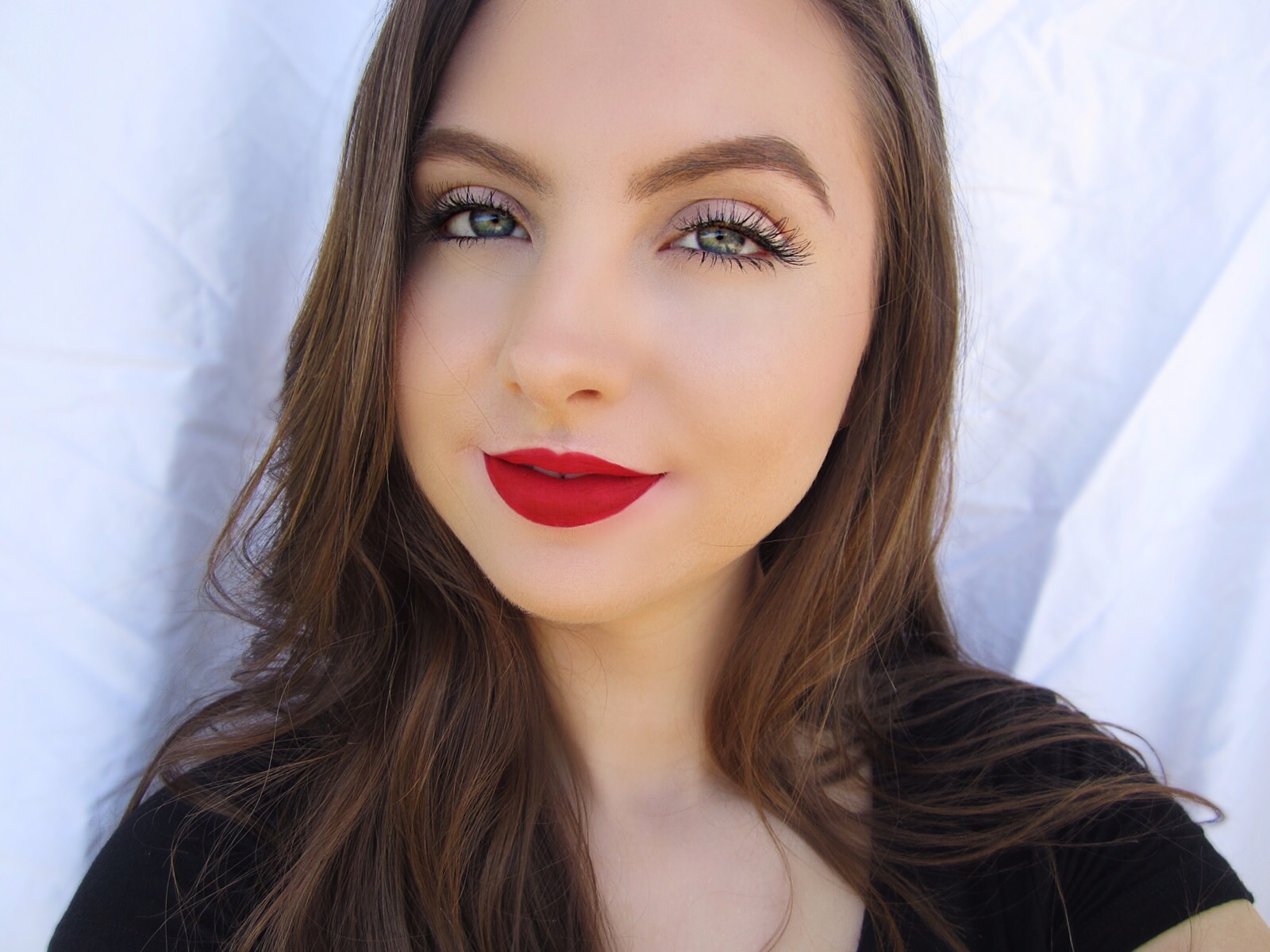 Y'all KNOW I love my *red lip, classic, thing that you like* so getting Mary Jo K was a MUST.
Okay, so here's the thing. I wanted to like this product so badly. I wanted this to be my new go-to red. However, the first time I put this on, it started flaking off. It left patches where you could see my natural lip under the color and it flaked off all over my face. I reapplied the lipstick to fix it but it only made it worse. I was devastated.
Then, I decided to read up on it. Maybe I did something wrong because let's face it, I am definitely not a professional when it comes to applying makeup.
I stumbled upon @lipstuff's Instagram post that mentioned if you apply it on too thick or reapply too thick, it will get patchy. But there is a solution: apply thin layers while it is still wet to prevent it from drying patchy and flaking. I tried that the next day and HALLELUJAH IT WORKED.
Mary Jo K is definitely not perfect, it's even a little patchy in the swatch photo above. Although, it is a beautiful blue-toned blue, which makes your teeth look whiter(!!) and looks beautiful on everyone I've seen. I give Mary Jo K an A- because of the occasional patchiness but once you learn how to apply it correctly, it works like a charm.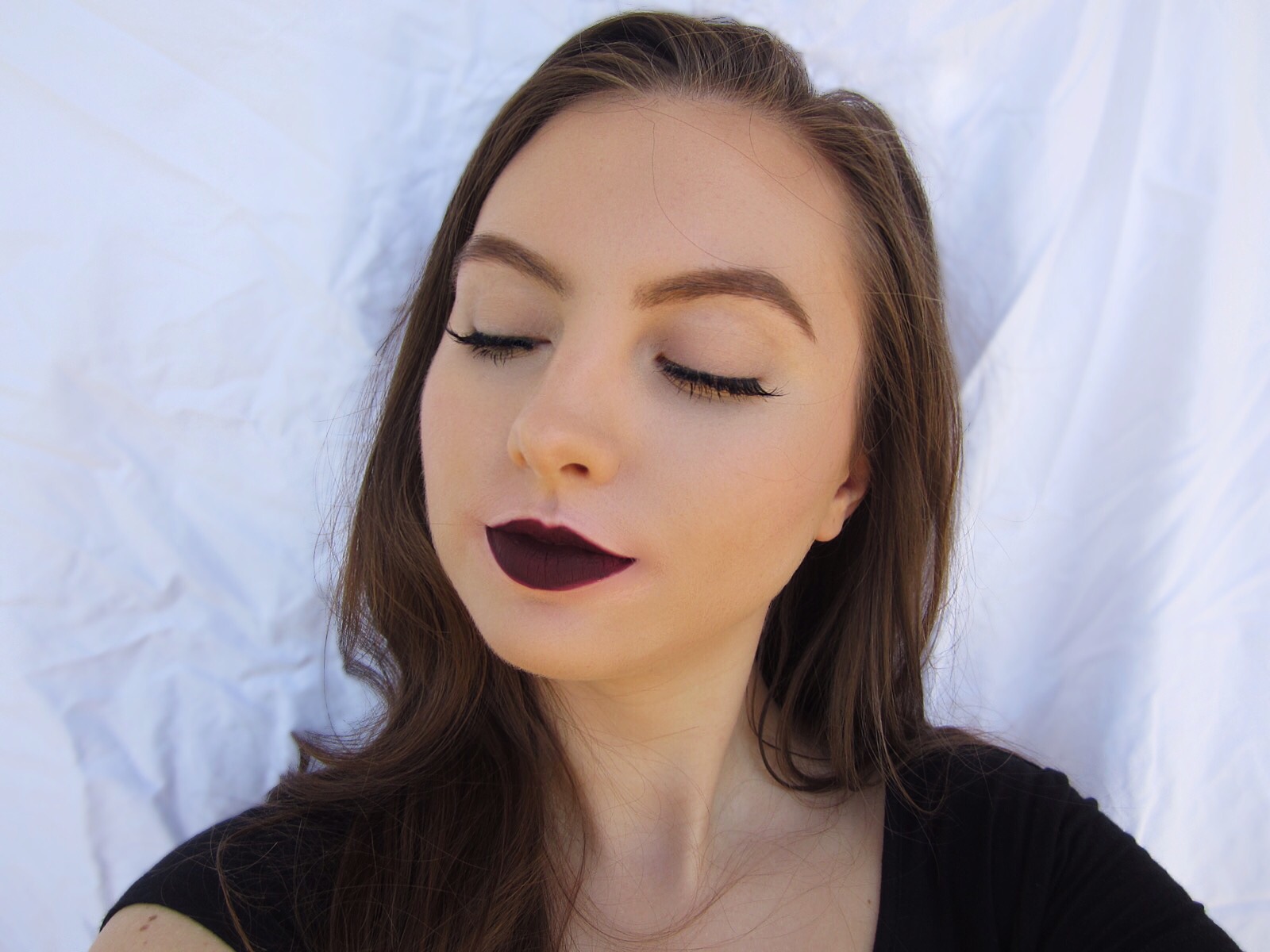 Finally, we have Kourt K.
I love my deep, dark colors, especially for fall; but I was, in all honesty, a little scared to try True Brown K. I have never worn brown lipstick before and although it looks beautiful on other people, I didn't think it would have the same effect on me.
Cue the deep plum, Kourt K.
When I saw that Kylie released a dark purple shade, I knew immediately that I needed it. It's a beautiful, wine color that I always reach for in the cooler months. Not sure if I would wear this in the spring time, but it is still a gorgeous color regardless.
Nonetheless, it does have its flaws. Kourt K didn't apply as opaque as the other colors. In fact, it took multiple layers to get to the shade pictured above. It's not really a significant issue, but I was hesitant to apply so many layers after Mary Jo K flaked off.
This shade does leave a bit of residue, but that is expected from a deep, rich lip color. I give Kourt K a solid A because applying a couple of layers is not exactly a deal-breaker and I would probably repurchase this as well.
*It's not about the money, money, money*
Paying $29 seems like a hefty price tag; but to me, it is well worth it. You are essentially paying $15 for a lip liner and $15 for a lipstick which is still cheaper than some high-end makeup products on the market.These are very good quality and I honestly think that Kylie could have easily charged more for her lip kits. I would 100% repurchase. In fact, a fellow Wells sister wrote a great blog post about the glosses and (spoiler alert) she basically made me want to buy them all. So, are the Kylie Jenner Lip Kits worth the hype? My answer is absolutely.
Alternatives
I am still fairly new to this matte lip trend so I really only have Colourpop's Ultra Matte Lips to compare Kylie's Lip Kits to. Now, I love Colourpop. It is honestly my ride or die. Such great quality products for unbelievably cheap prices. As much as I LOVE their Ultra Matte Lips, if I had to choose, I'd pick Kylie's lip kits because they do not leave my lips as dry as Colourpop. However, if you don't want to invest in the lip kits, I would, without question, recommend Colourpop Cosmetics.
I Don't Want To Spend The Money But I Want These Shades
Well, you're in luck because there are Kyle Jenner Lip Kit dupes out there! Thanks to Elle.com, here's some drugstore or cheaper dupes!
Dolce K:
Colourpop Ultra Matte Lip in Teeny Tiny, $6
Posie K:
NYX Soft Matte Lip Cream in Prague, $6
Mary Jo K:
NYX Soft Matte Lip Cream in Monte Carlo, $6
Kourt K:
Maybelline Color Sensational Vivid Matte Liquid Lipstick in Possessed Plum, $7
Well, there you have it! What Kylie Lip Kit or gloss are you dying to purchase? Any other makeup products you would like me to review? Let me know in the comments below!
Xo, Nat