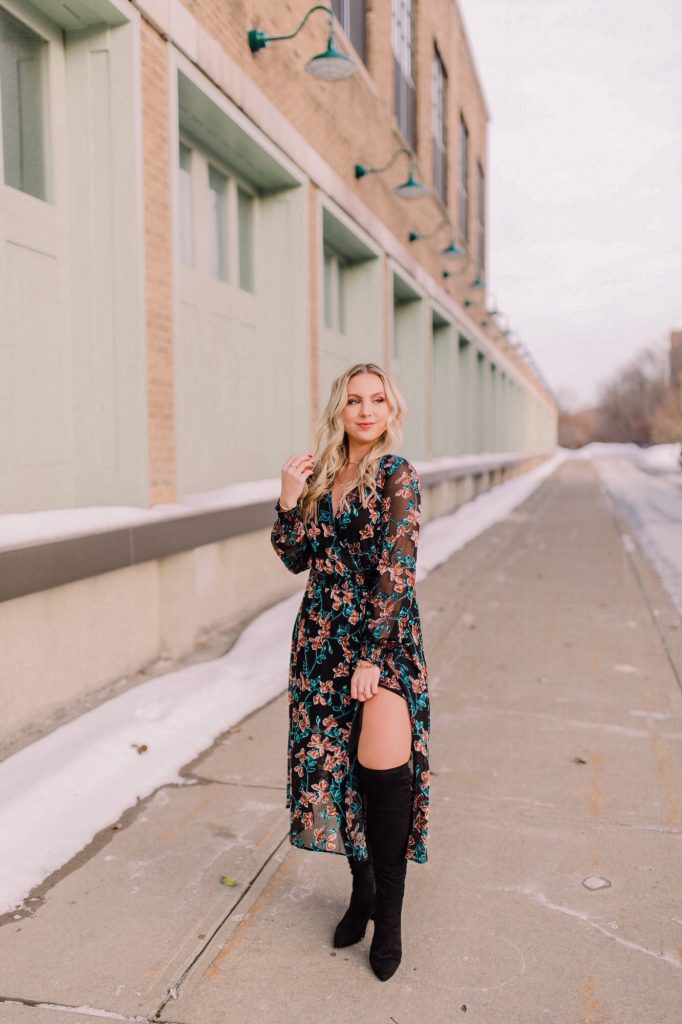 Guess who's back… Back again…

Happy New Year, lovelies! It is officially the start of a new decade and I thought the perfect way to celebrate would be with a loooong overdue blog post!
When my mom showed me this dress while shopping in New York City, I instantly knew it would be the perfect blog dress. I love wearing darker floral pieces this time of year, it makes the dead of winter a little brighter. This dress is from Century 21, no not like the Real Estate company, it's essentially a TJ Maxx but has more upscale items as well.
The second thing I knew about this dress was that I would be pairing it with my over-the-knee boots. They add a sexy touch but also gives your legs a little added warmth in the winter.
Finally, for accessories, I found this necklace hiding in a box on my dresser and I am so glad I rediscovered it. I love the chic gold choker paired with a delicate long chain. The choker breaks up the neckline of the dress while the longer chain compliments it. The necklace is originally from Express but I have linked a couple of similar pieces below.
That's all for now! Until next time, I hope 2020 is great to all of you and cheers to keeping at least one of your New Year's Resolutions.
Xo, Natasha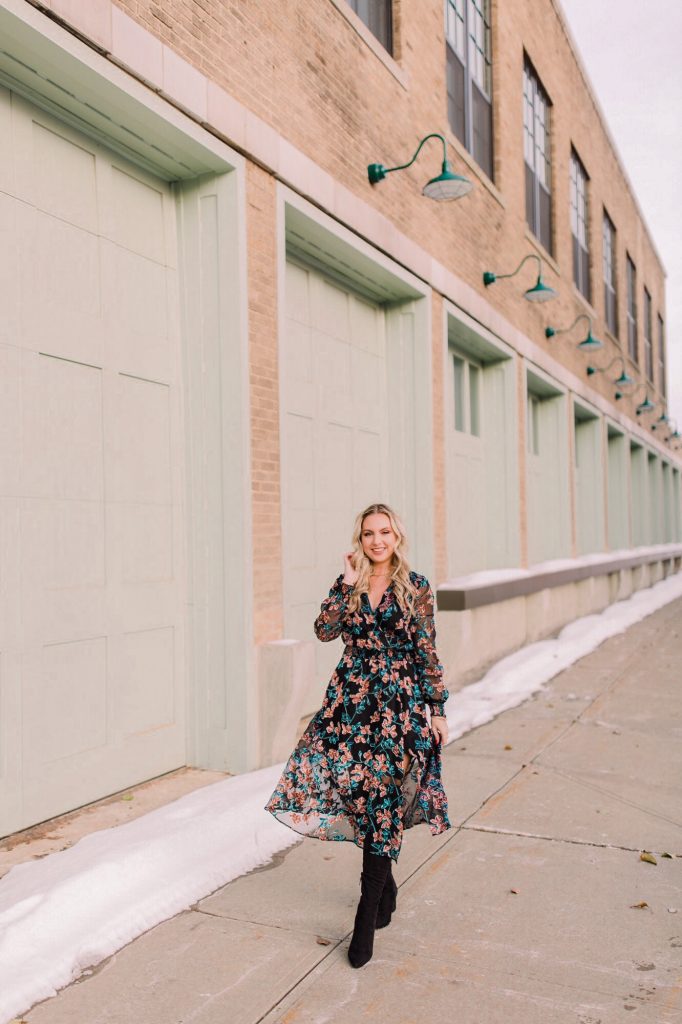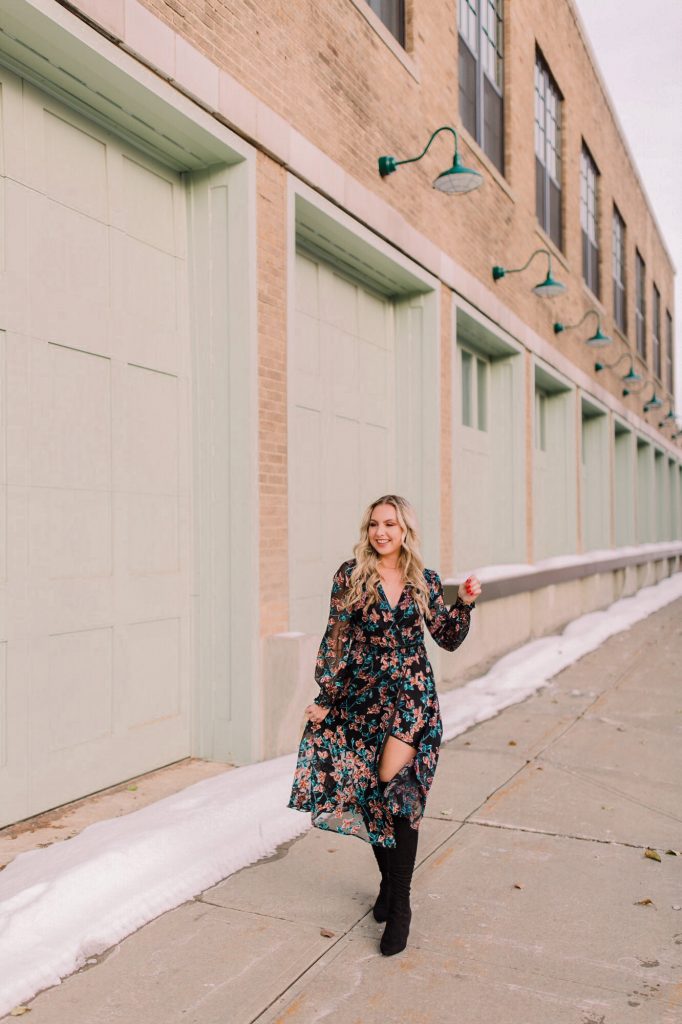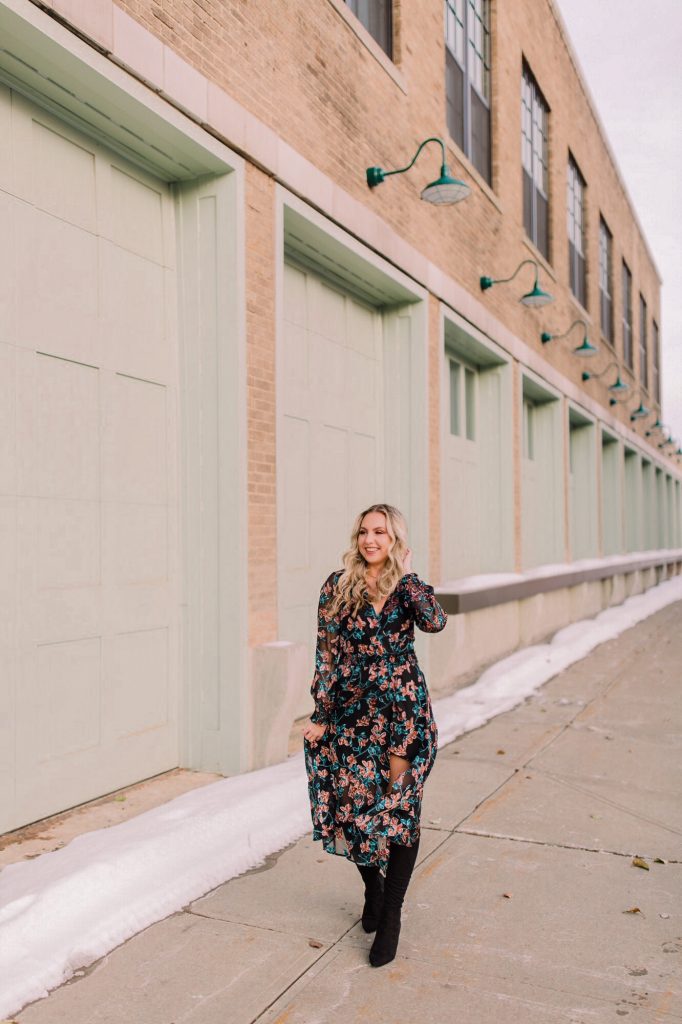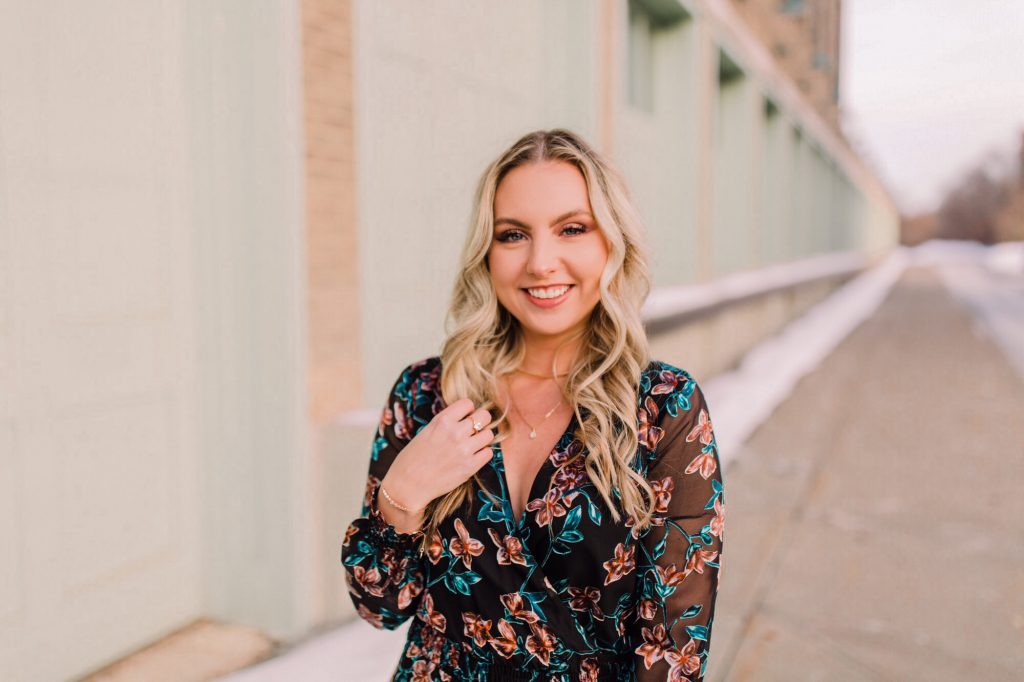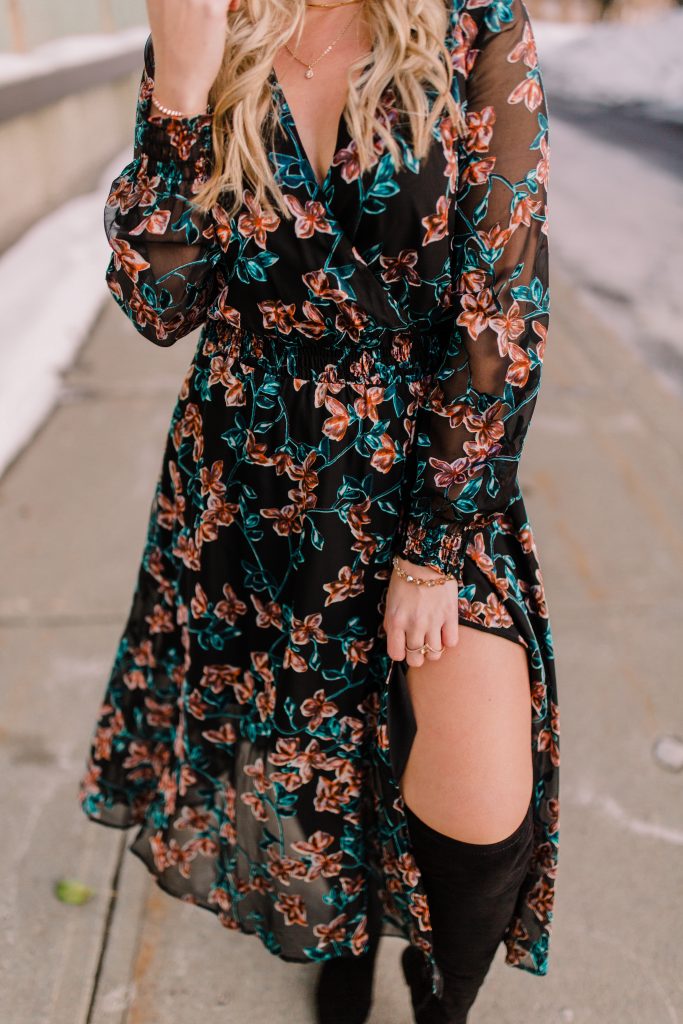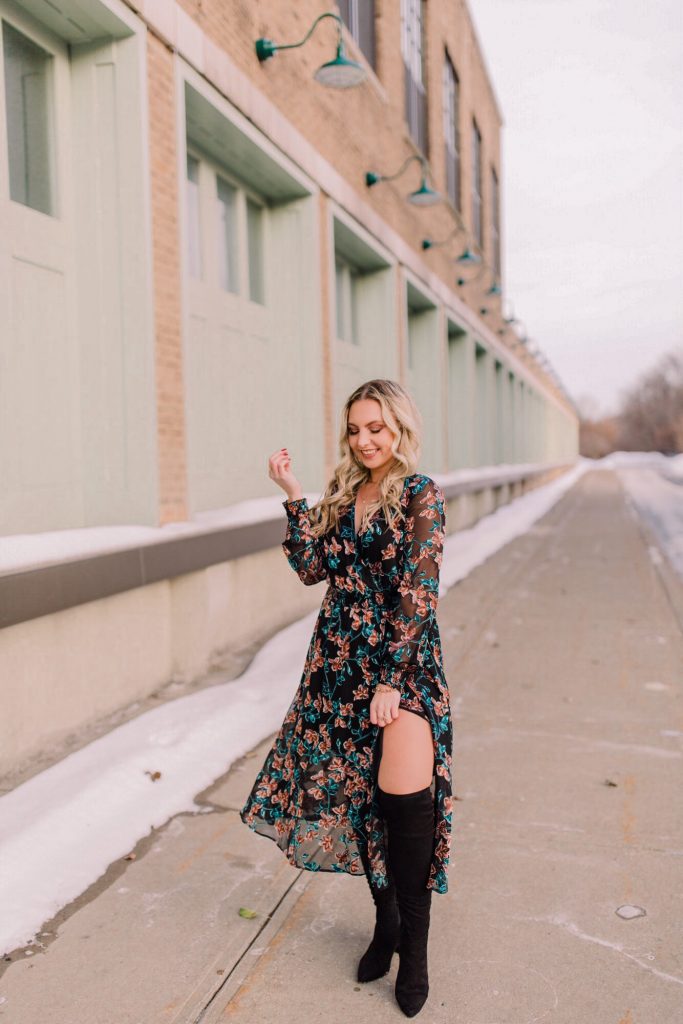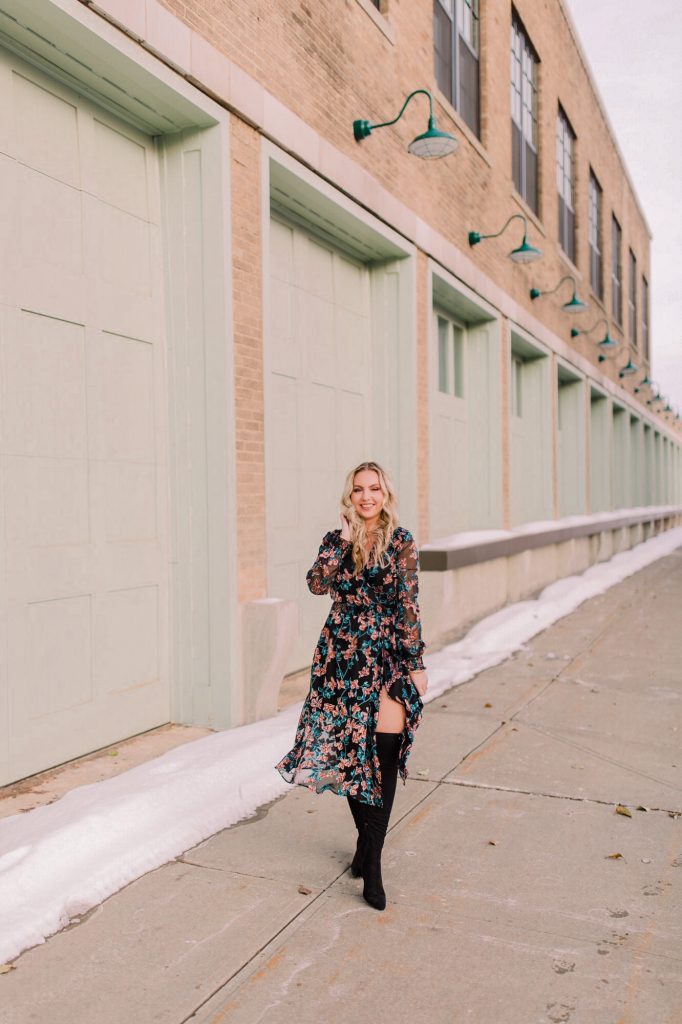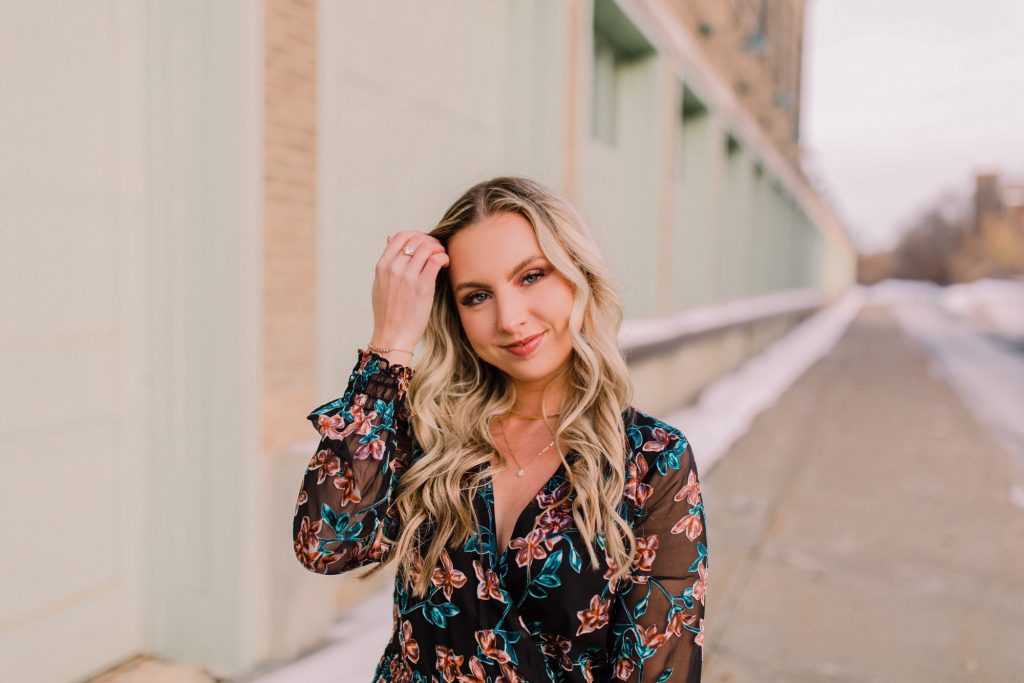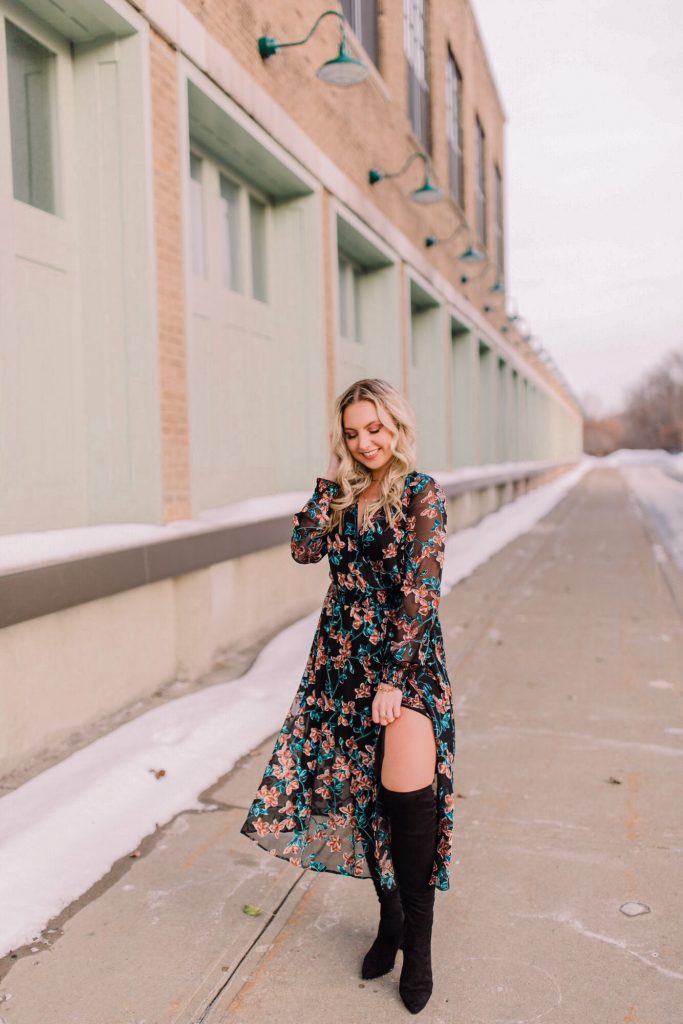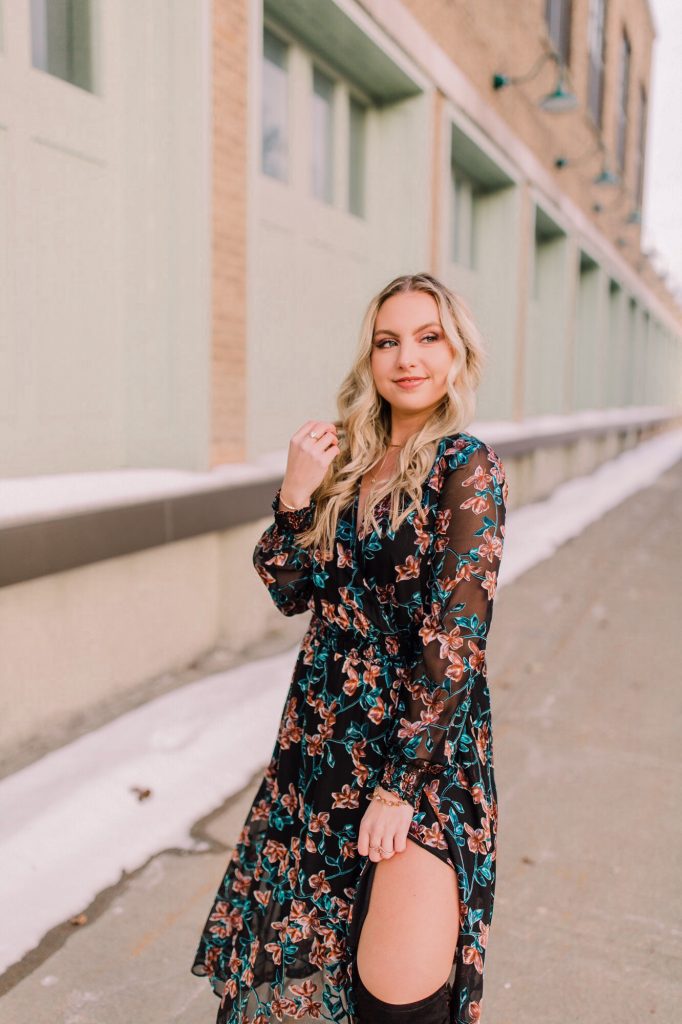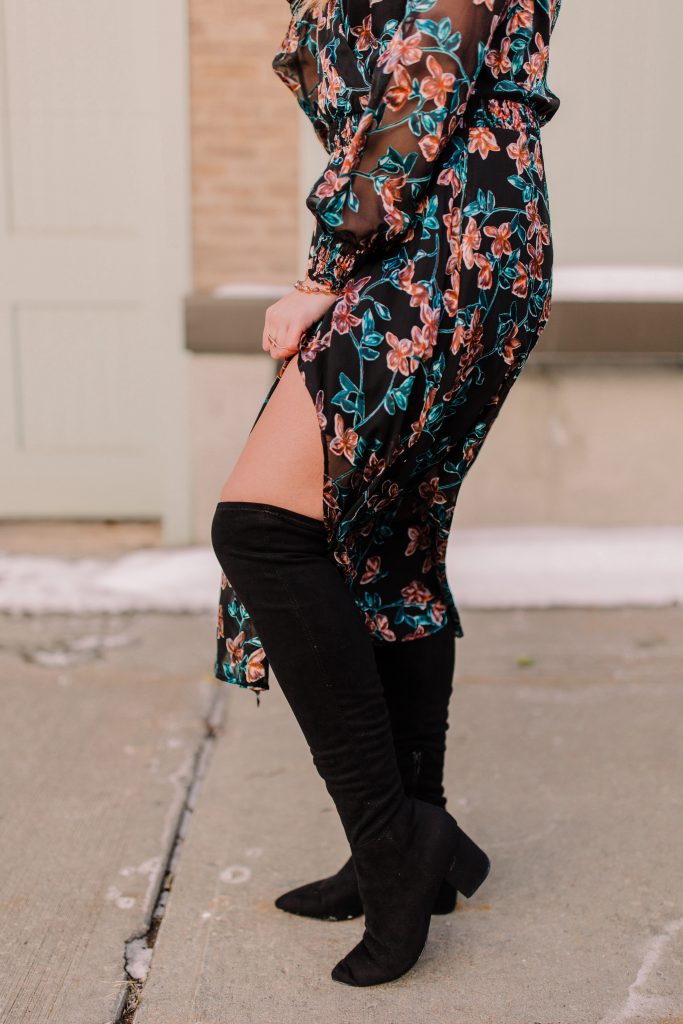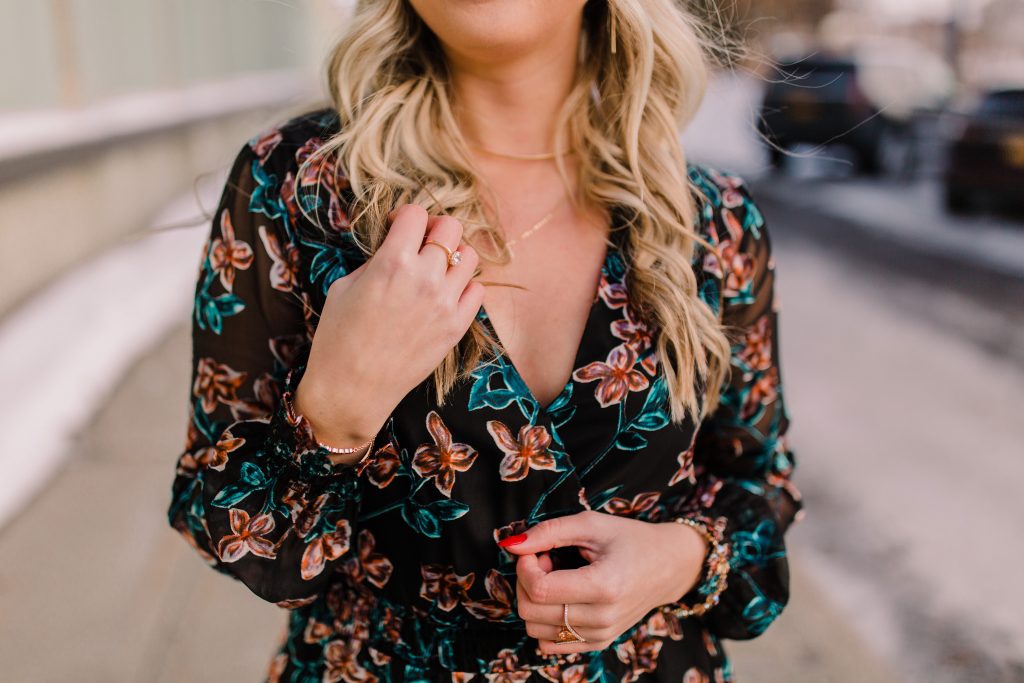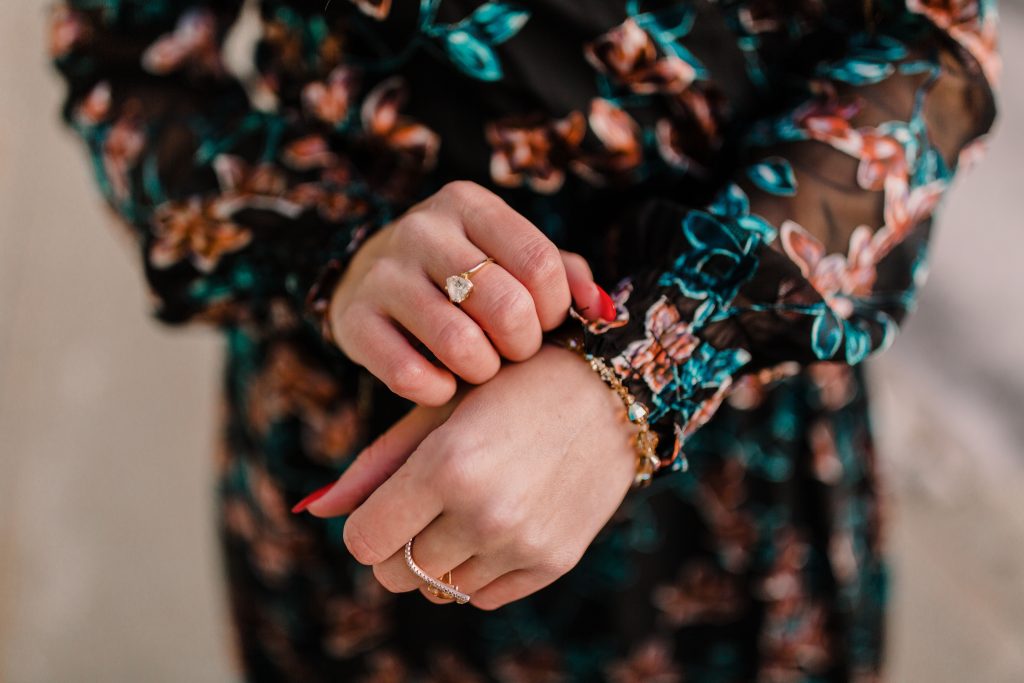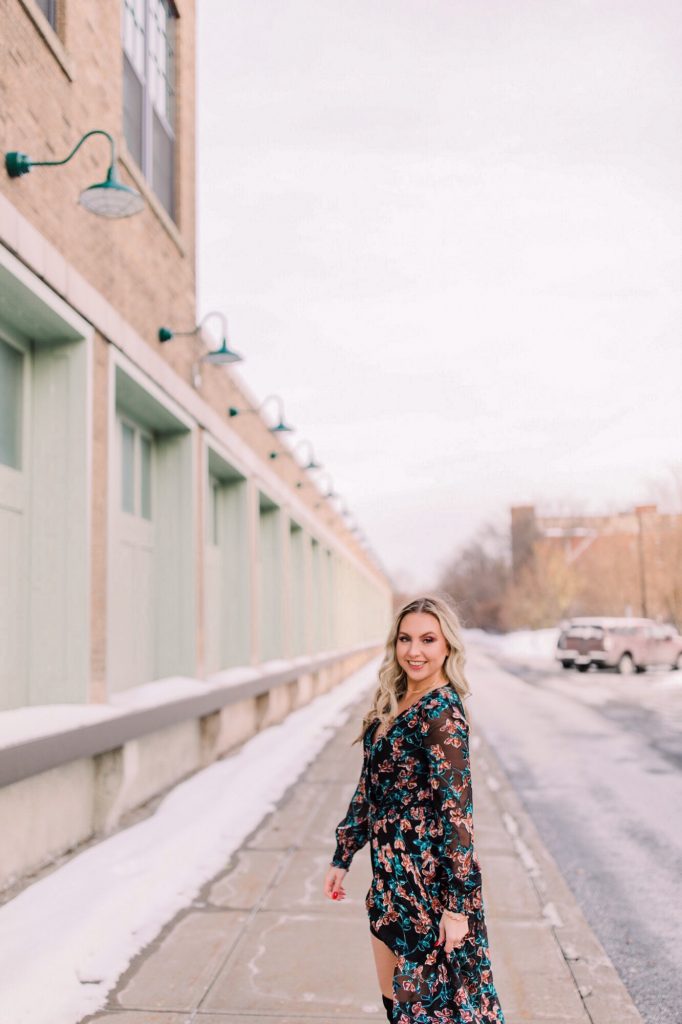 Photography by Molly Elizabeth Photography
Useful Links
Outfit Details –
Additional Links on my LikeToKnowIt profile found here or search 'Natasha Kirkland' on the LikeToKnowIt app!
Molly Elizabeth Photography
My Social