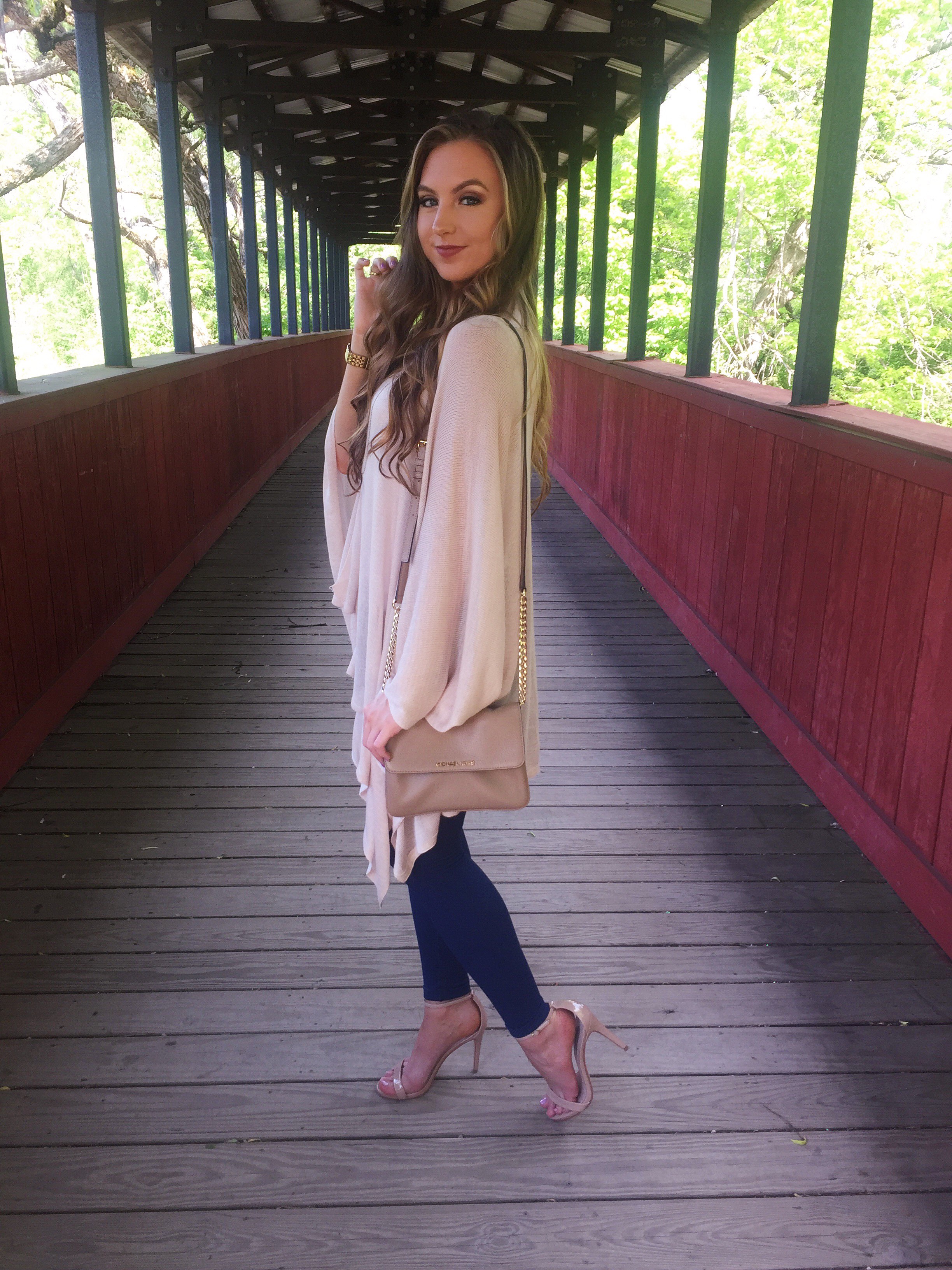 Happy Monday, lovelies!
Today I am featuring some gorgeous pieces from Elietian. They recently reached out to me to try some of their pieces and I immediately fell in love!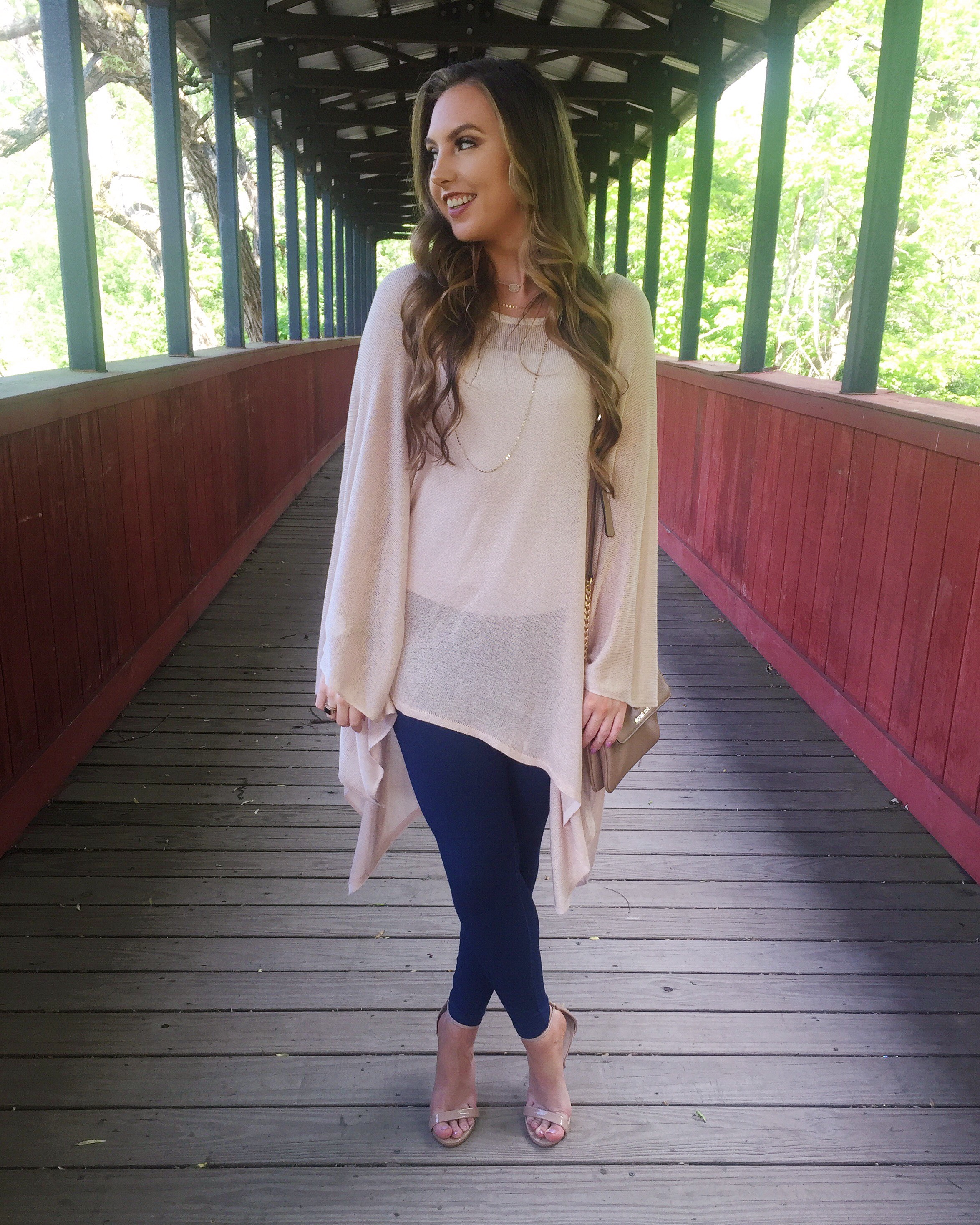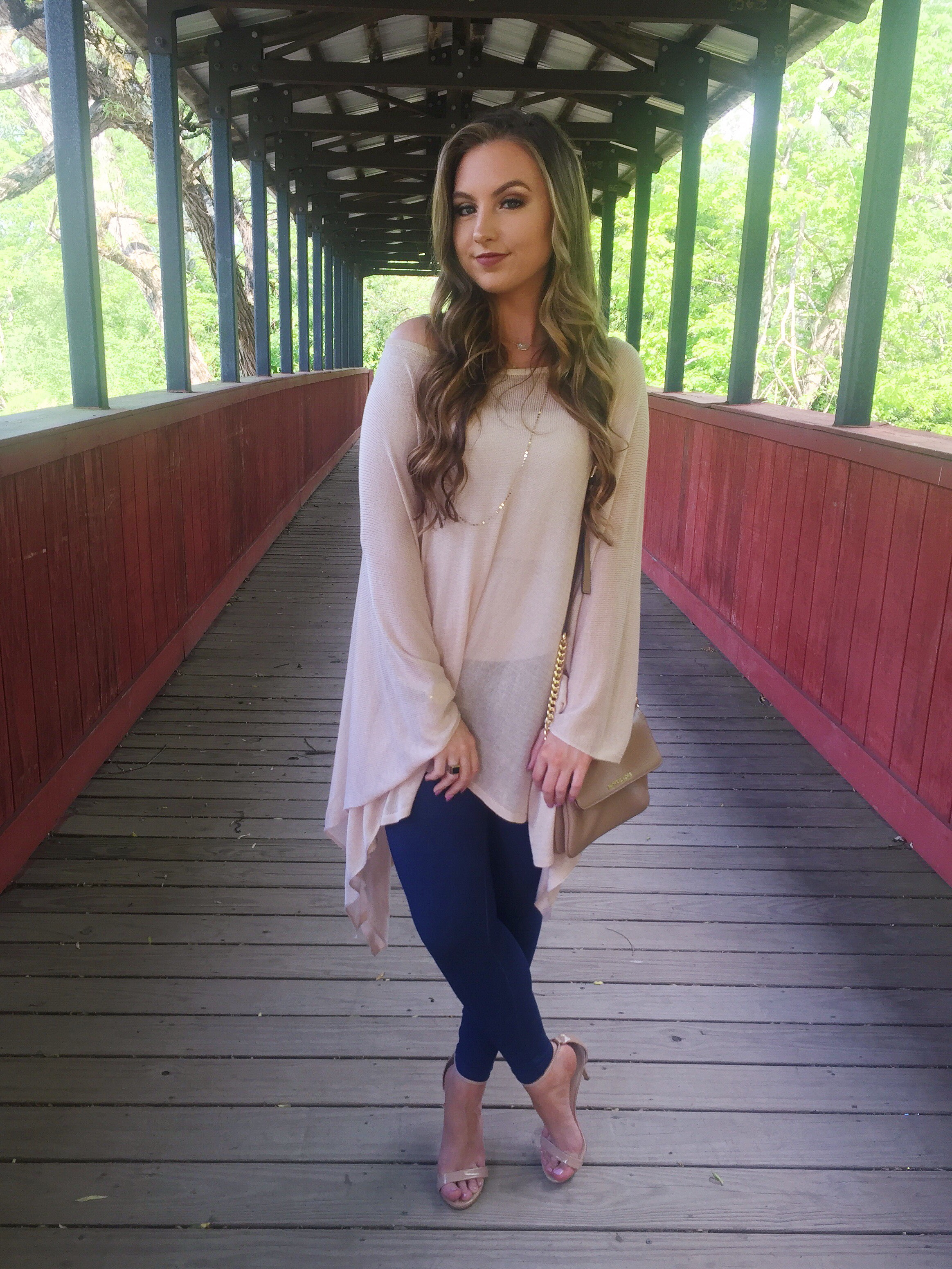 The very first thing I tried on from Elietian was this gorgeous poncho. It is a beautiful spring/summer color AND light enough to wear on cooler summer days. Because I am almost always cold at work, I especially love to wear this in the office as it still has a summer feel and it keeps me warm. Honestly, this top makes me feel like a flowy goddess.
Who says ponchos are out?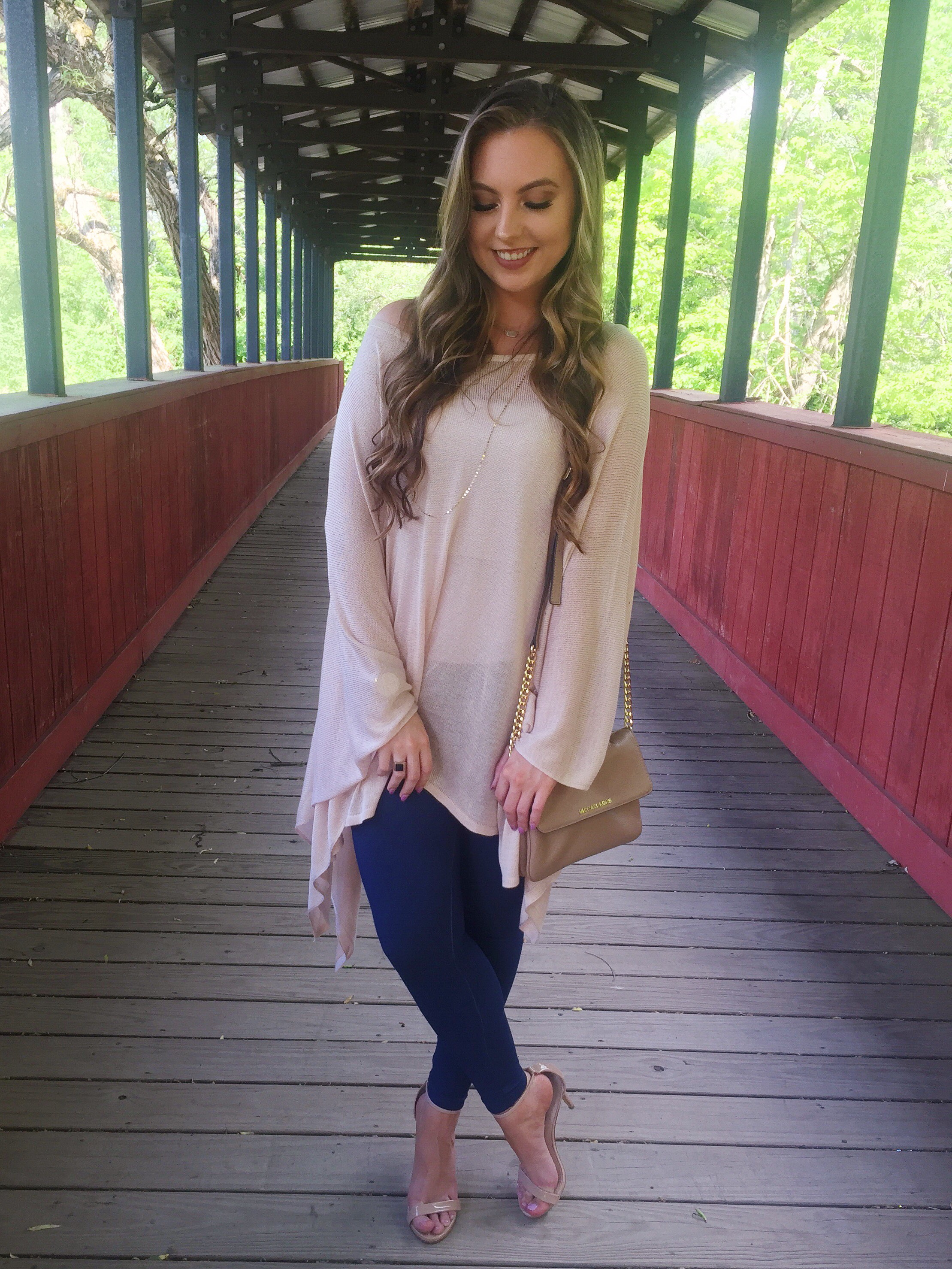 Elietian has leggings in basically every color you could dream of. Their leggings are one size fits all and at first I doubted how in the world my butt would fit into them, but they were a  perfect fit and SUPER slimming. The ones featured here are high-waisted so they suck everything in (haha). The material is such good quality; it is thick and sturdy, not like some cheaper leggings that rip after two uses. They wash really well too! These leggings are definitely a new must-have in my closet.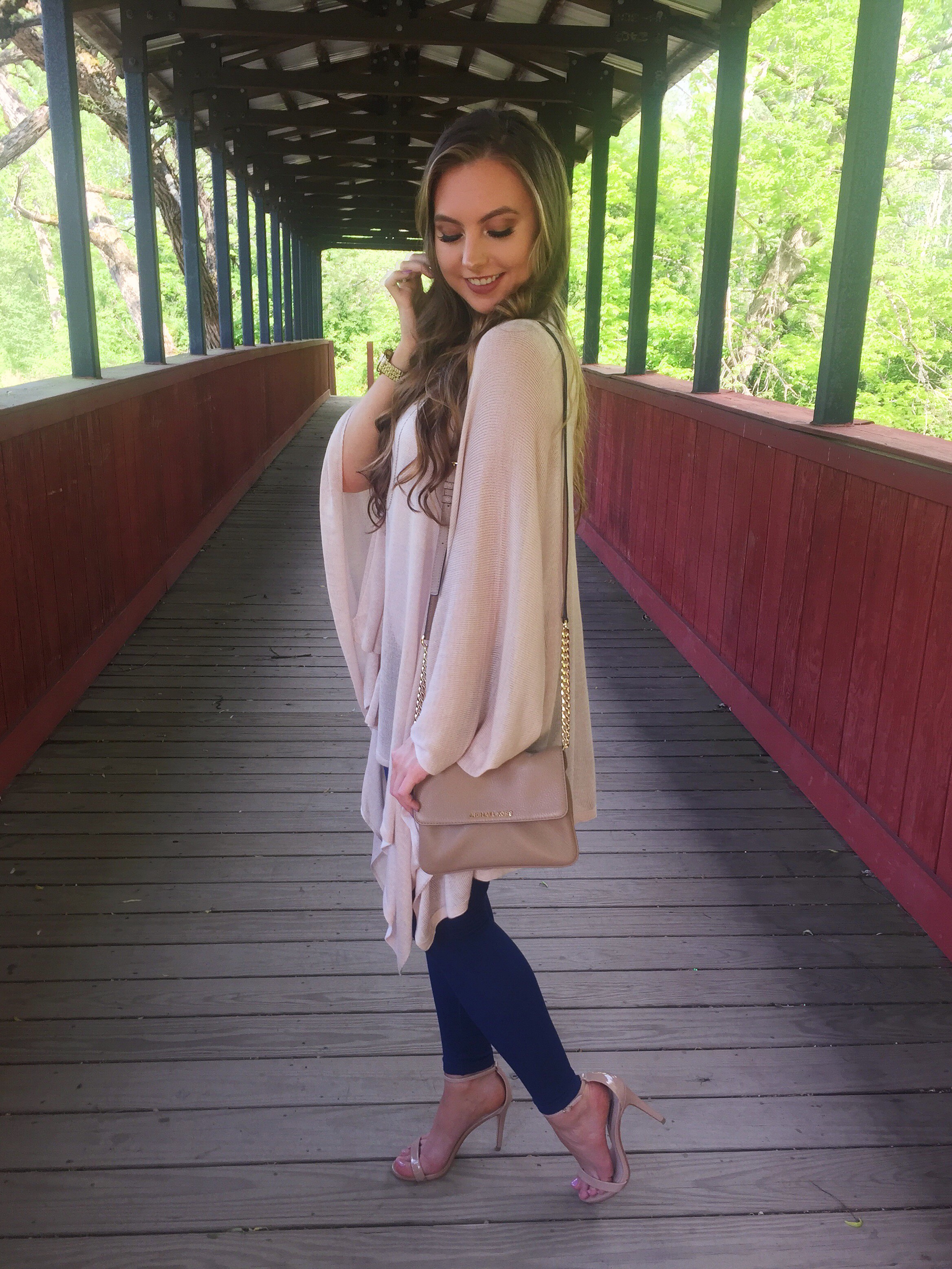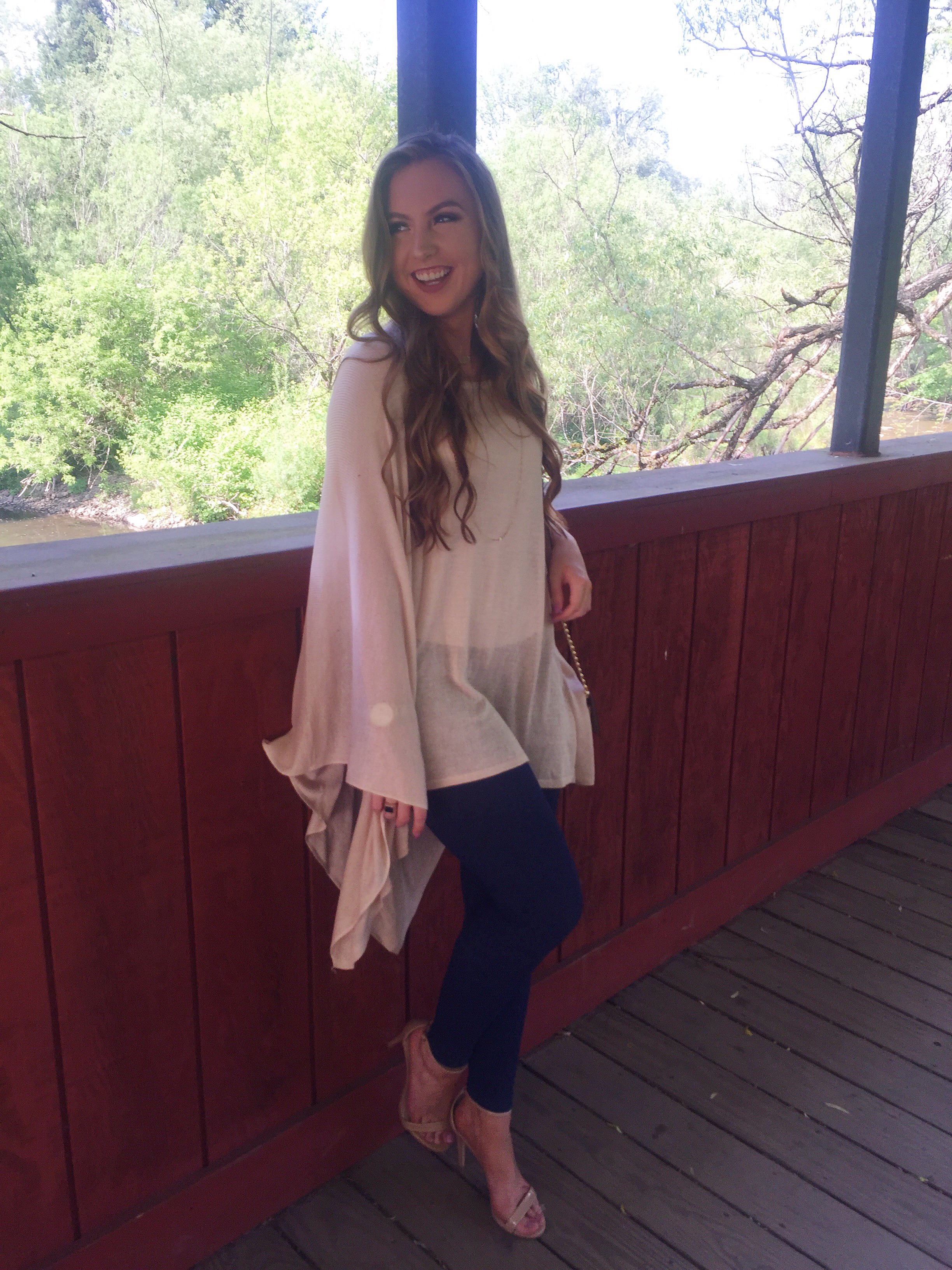 Usually if I am wearing something loose on top, I like to contrast it with tight bottoms to accentuate my figure more. I added minimalist, strappy sandals to continue the smooth, slim line down my leg to my feet. These Steve Madden stilettos are a favorite because they are always flattering. Nude always works well with this shade of baby pink so I stuck to neutral  accessories. (I know, shocking.)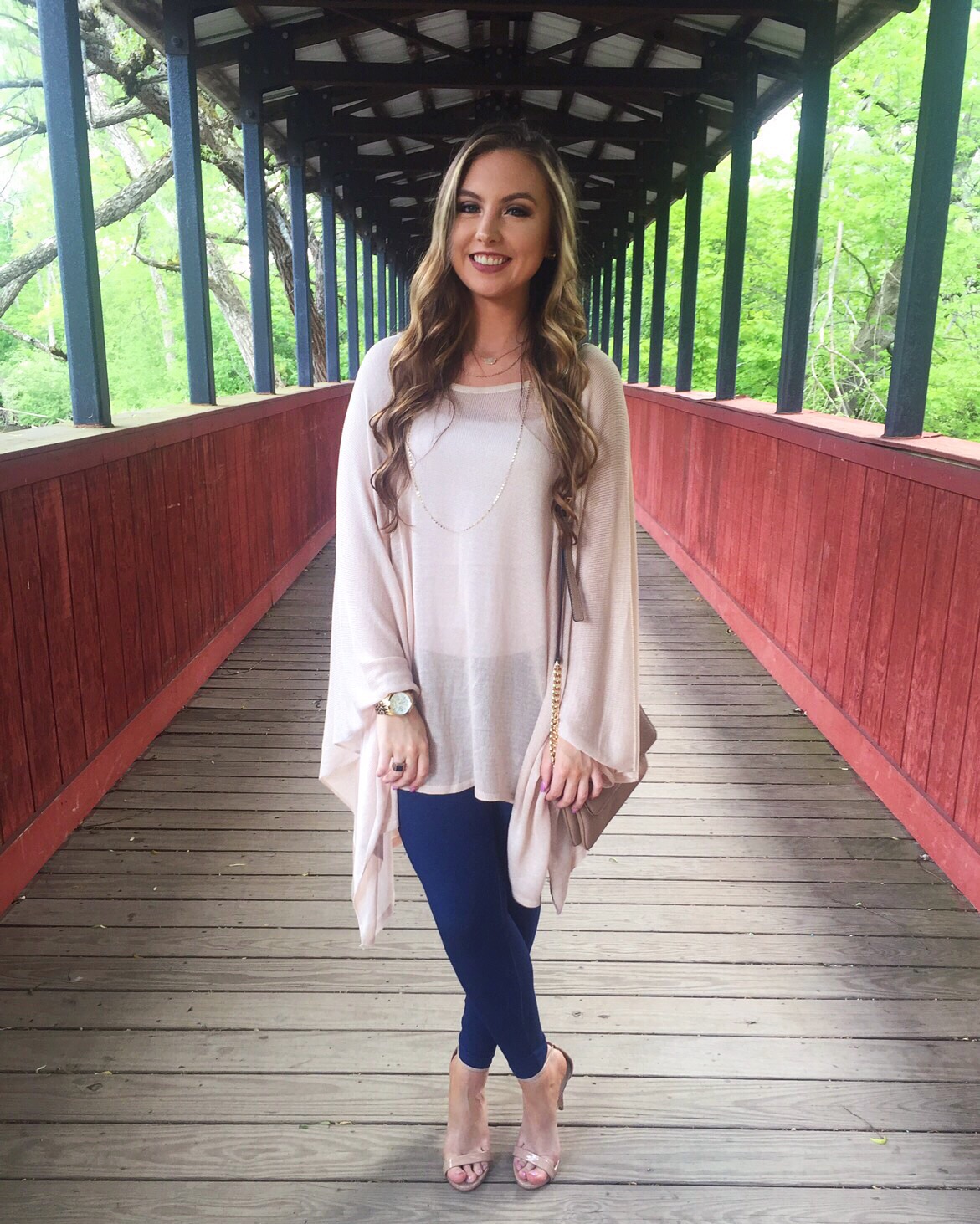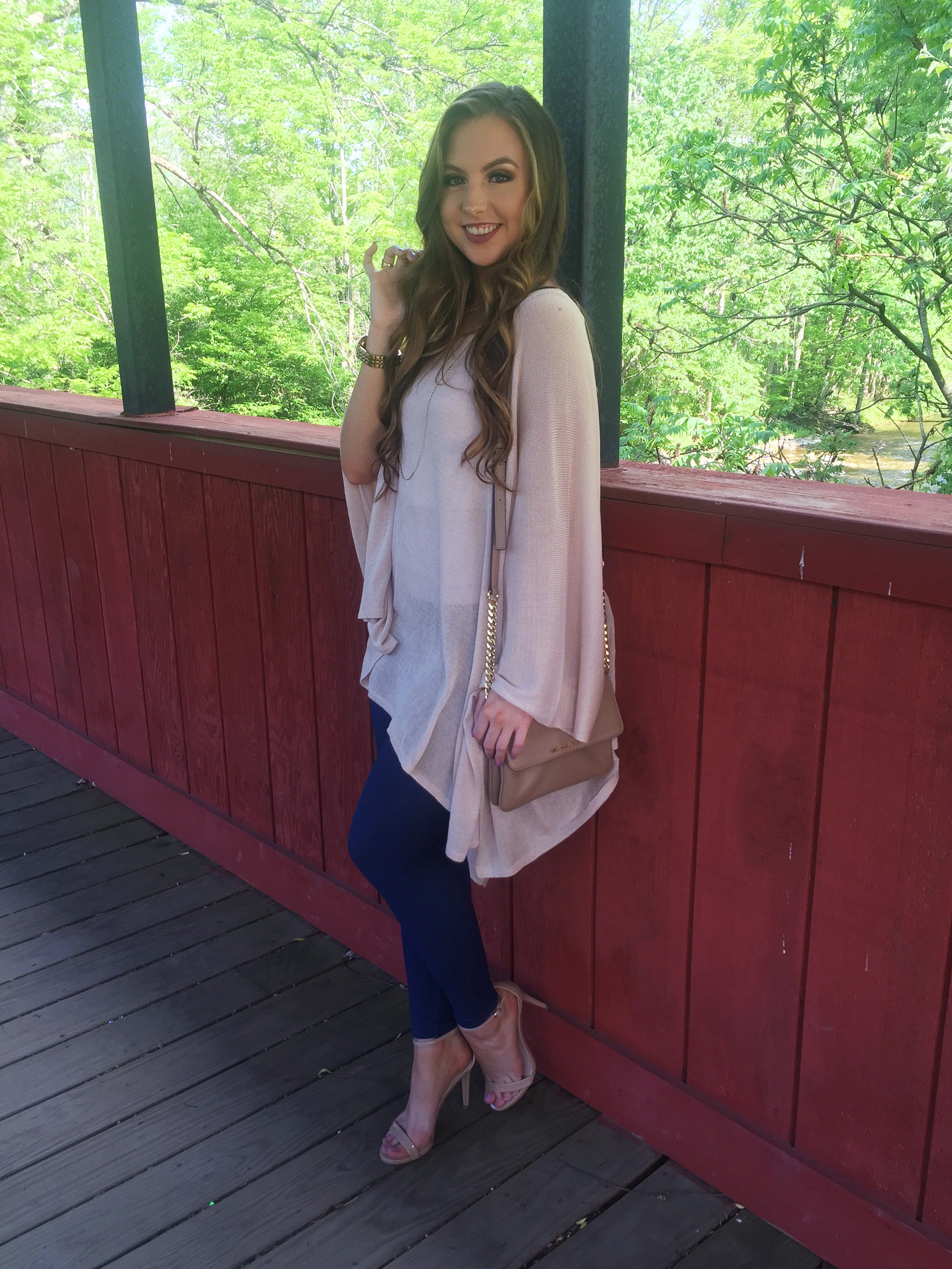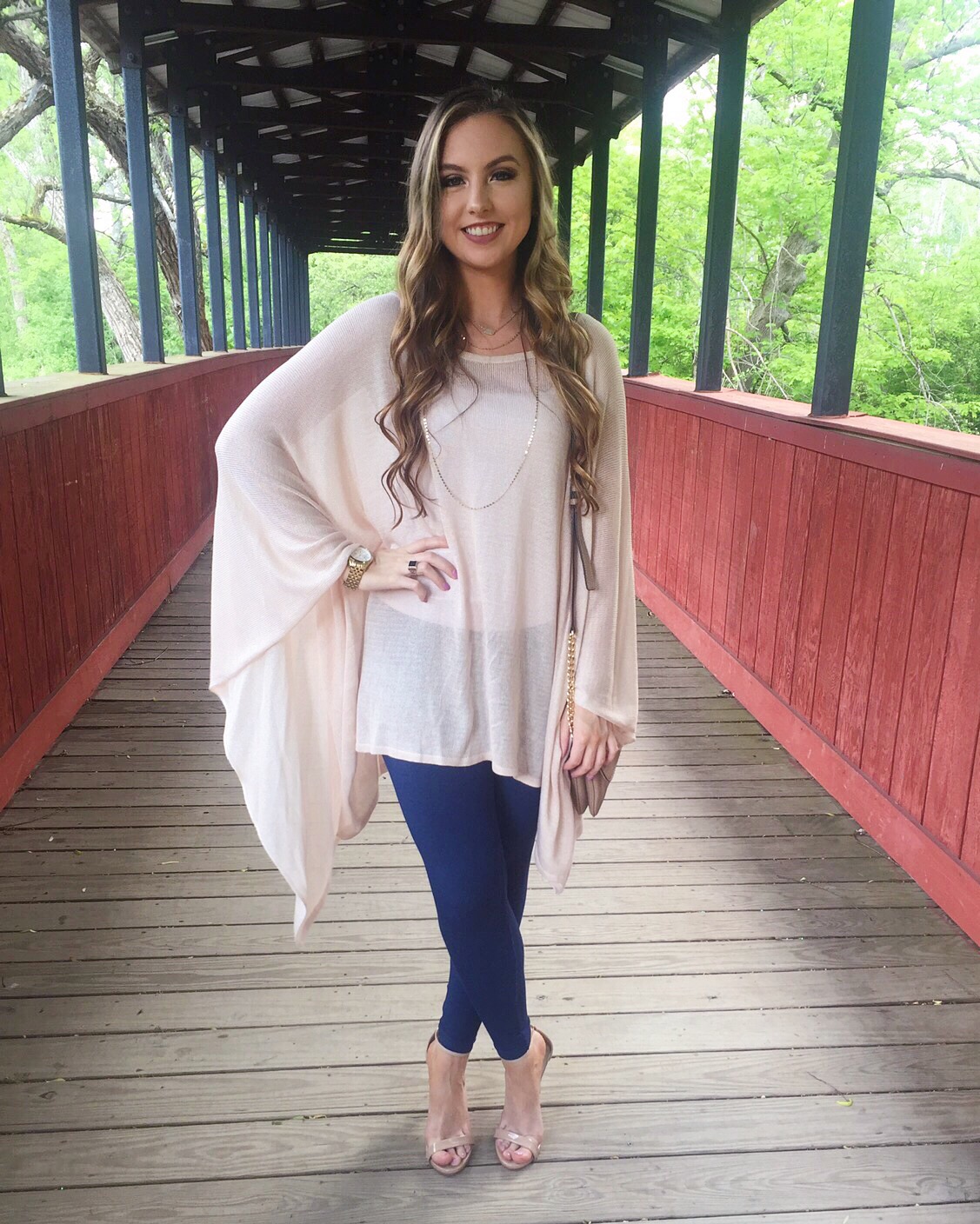 Elietian also has a GORGEOUS selection of scarves which will definitely be featured in an upcoming blog post! Until then, let me know in the comments below of any requests for future posts! I'd love to expand on more than outfits and travel. Hope you all have a splendid week!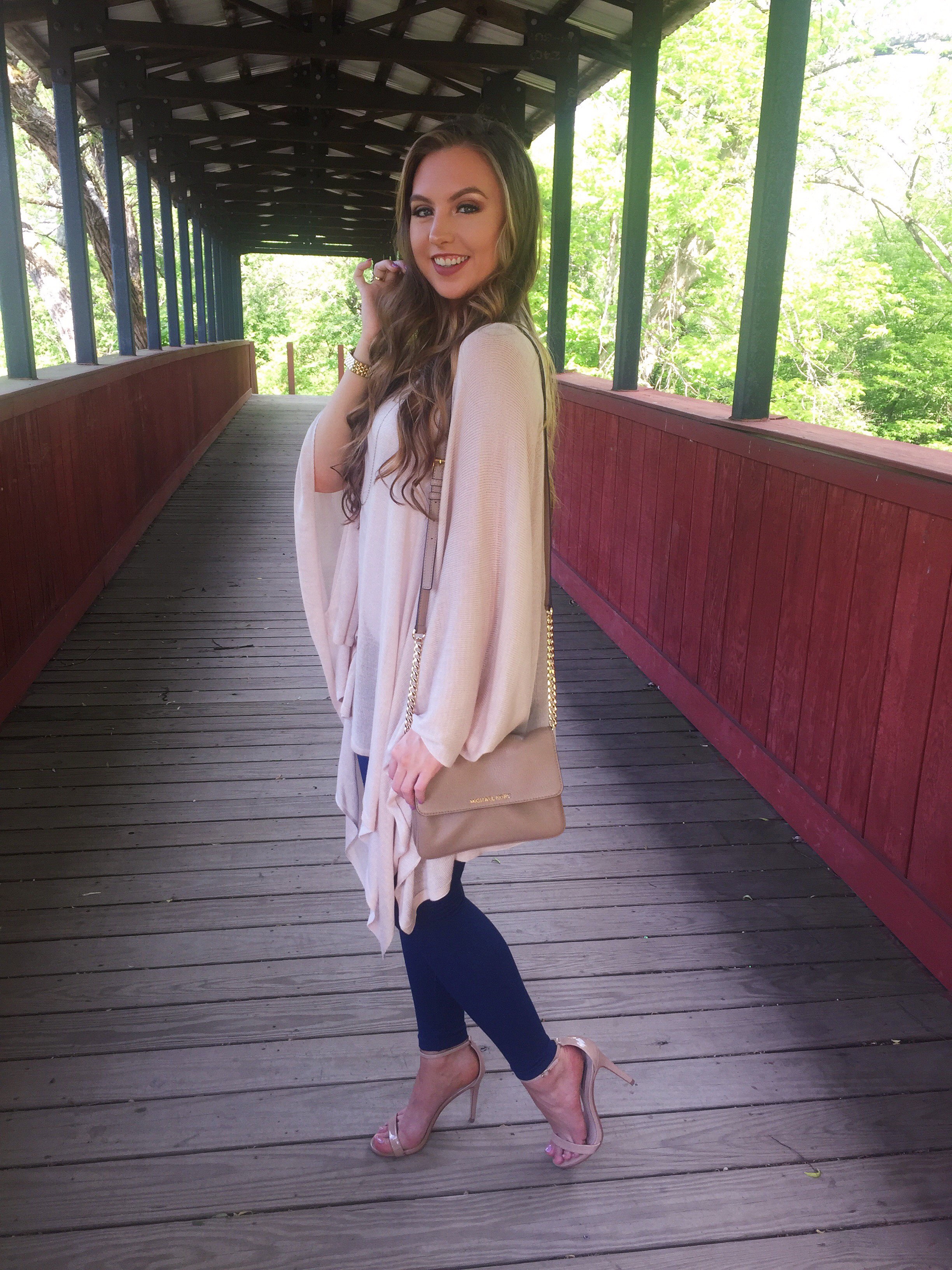 Xo,
Nat
Photography: Annie Olczyk
Outfit Links
Check out Elietian's website!
You can purchase some of Elietian's leggings at TailoredWest.com.
Follow Elietian on Instagram @elietian_style.