Hello all you lovely people!
I am so excited to launch this new project I have been working on! As many of you know, I had a blog called Taxi Cabs & City Streets but since I have not posted on there for about seven months (I know, I'm horrible) I've decided to use this as an excuse to rebrand my blog and start fresh!
Cue NatashaKirkland.com!
First of all, building a website is not an easy task, let me tell you. After various speed bumps along the way, I am incredibly proud to say I have built this blog (mostly) on my own and I am so excited to share it with all of you!
However, as a new website, there might be a few bugs and kinks so be sure to leave a comment below or contact me to let me know if you see anything that could be improved or just want to give some great feedback! I'd really appreciate it!
I'd also like to take this time to thank my wonderful photographer Molly for these photos that make my new blog look uber professional! She is absolutely amazing to work with and she makes every shoot super comfortable and fun! If you are ever in the need of some photos or you just want an excuse to dress up, visit her website MollyElizabethPhotography.com!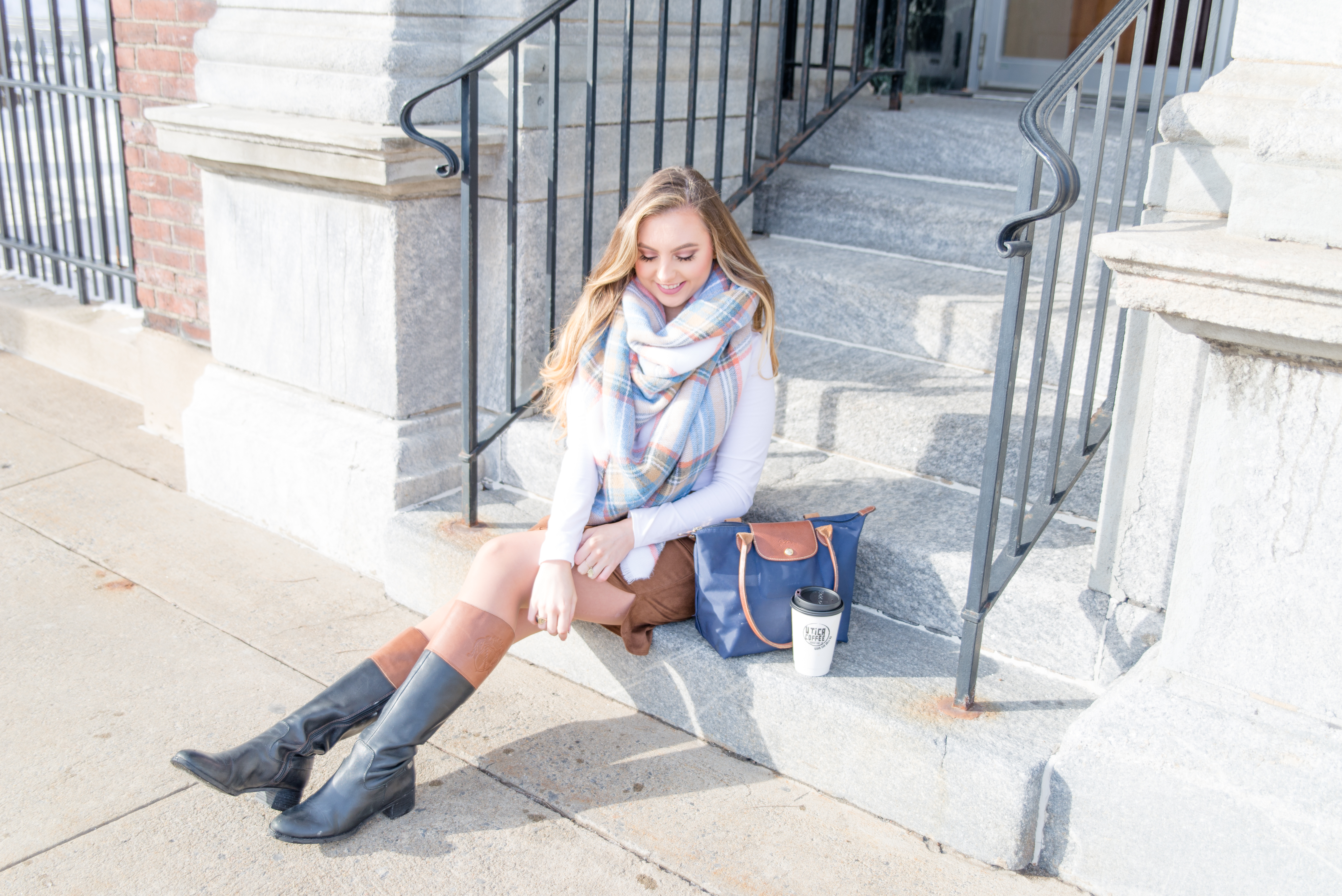 First up on the new blog is this outfit featuring a plaid blanket scarf from ASOS. I first discovered this scarf on @cmcoving's Instagram and she completely sold me. It is incredibly soft and it is basically big enough to keep an army warm. The pastel colors are a good change-up from my dark winter wardrobe and would compliment just about any skin tone, especially us paler folks. P.S. IT IS ON MAJOR SALE RIGHT NOW SO GO! RUN! GET IT!
Since the scarf speaks volumes, I kept the rest of the outfit neutral with a plain white long sleeve top, a brown suede skirt from TJ Maxx, and tall two-toned boots. These riding boots go great with anything black or brown since they are two-toned, a great fall and winter staple to have. As for my bag, my Longchamp tote is probably my most used purse that I own. This sucker is a bottomless pit and perfect for carrying all of your essentials and more.
Something I would really like to start incorporating into this blog is local shoutouts. Utica Coffee is a charming cafe on Genesee Street that has cannoli flavored coffee that will blow your mind. If you are in the area in Utica or in the village of Clinton, skip the chain coffee place and support local. If their coffee isn't enough to keep you, the fact that they make macarons earns them an A+ in my book.
Thank you for stopping by the new blog! All of these pieces as well as Molly's information are linked down below! Make sure you subscribe to be notified when I post something new! Leave a comment letting me know what you'd like to see in upcoming posts and what you think of the new look! See you next week for another post!
Xo,
Natasha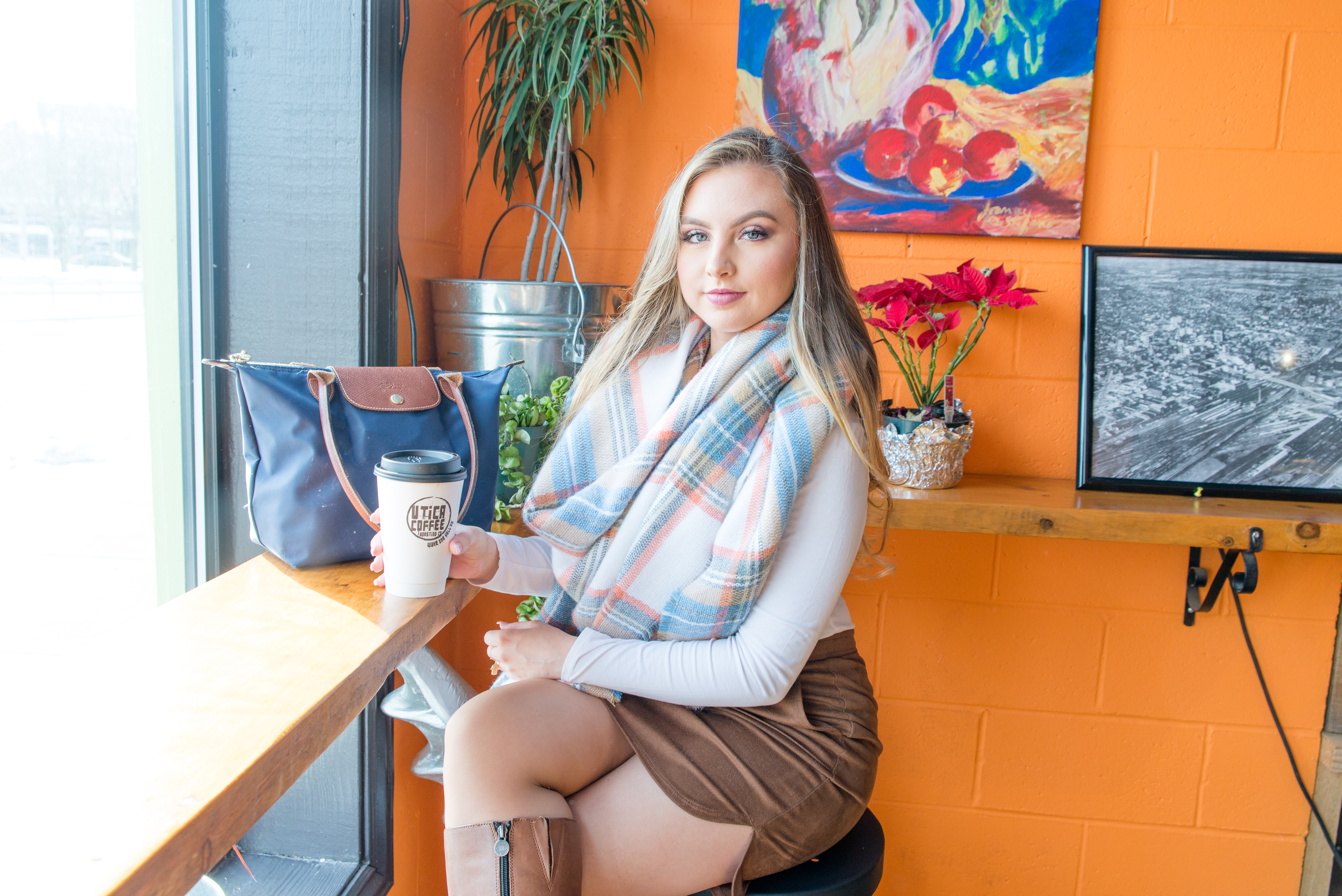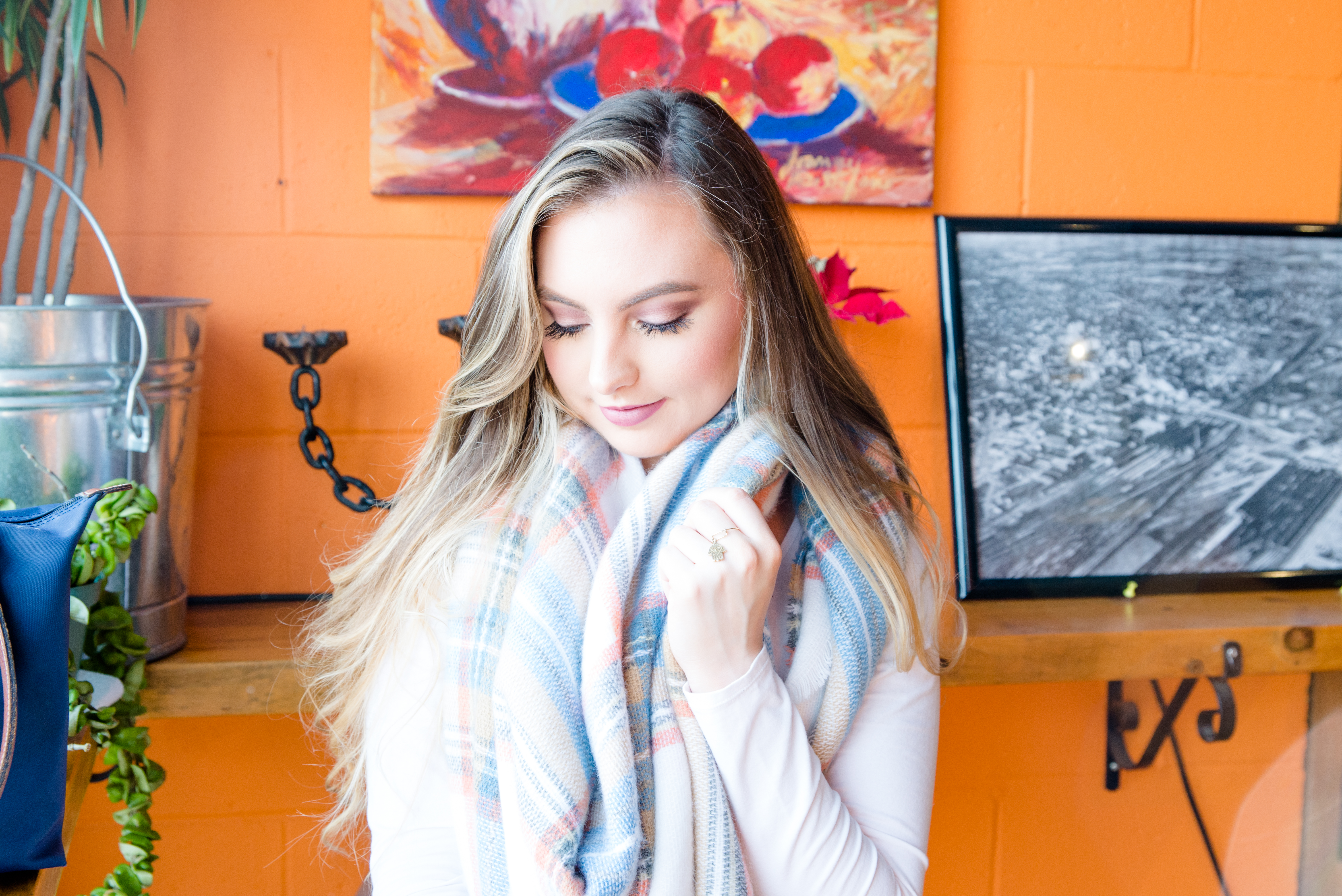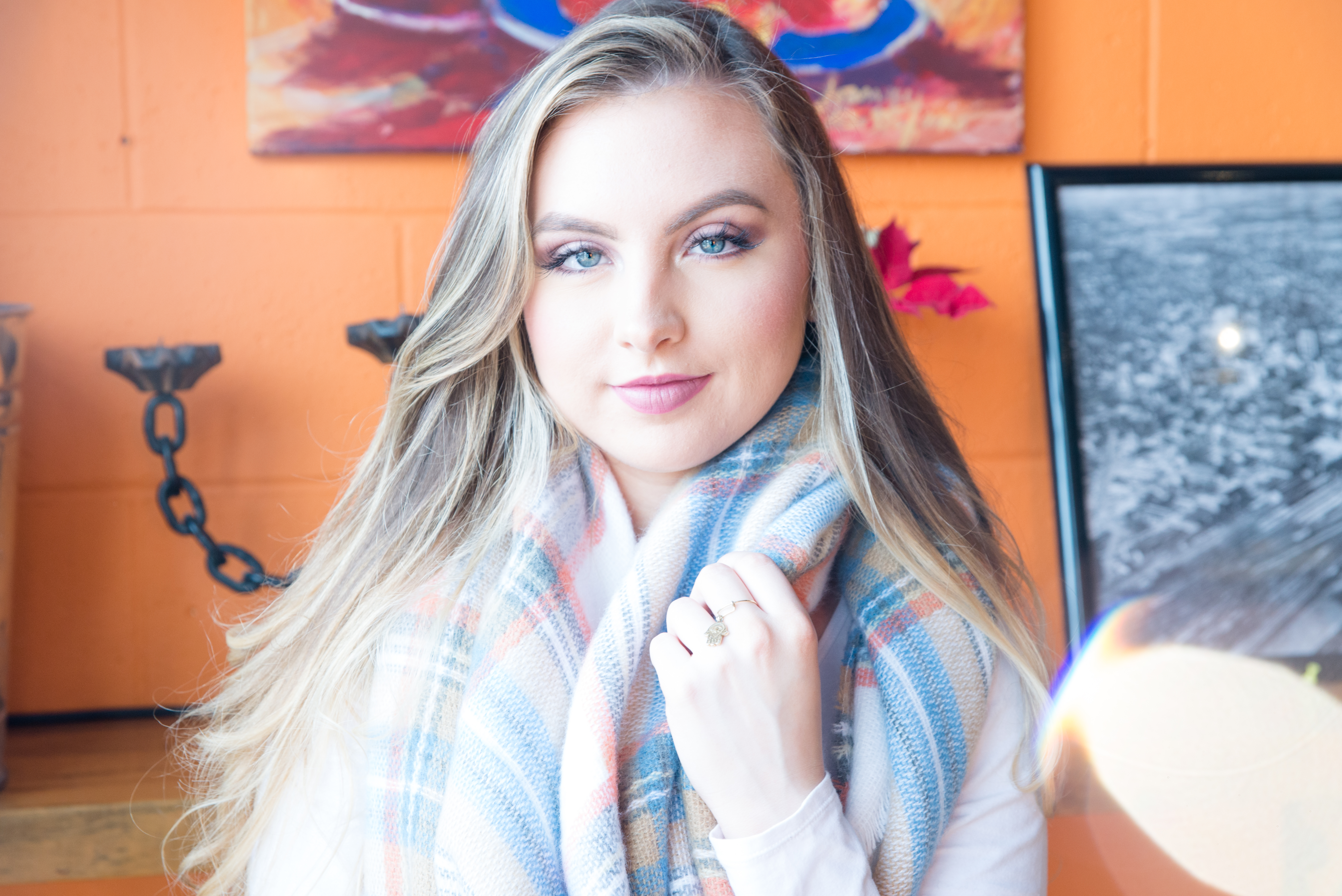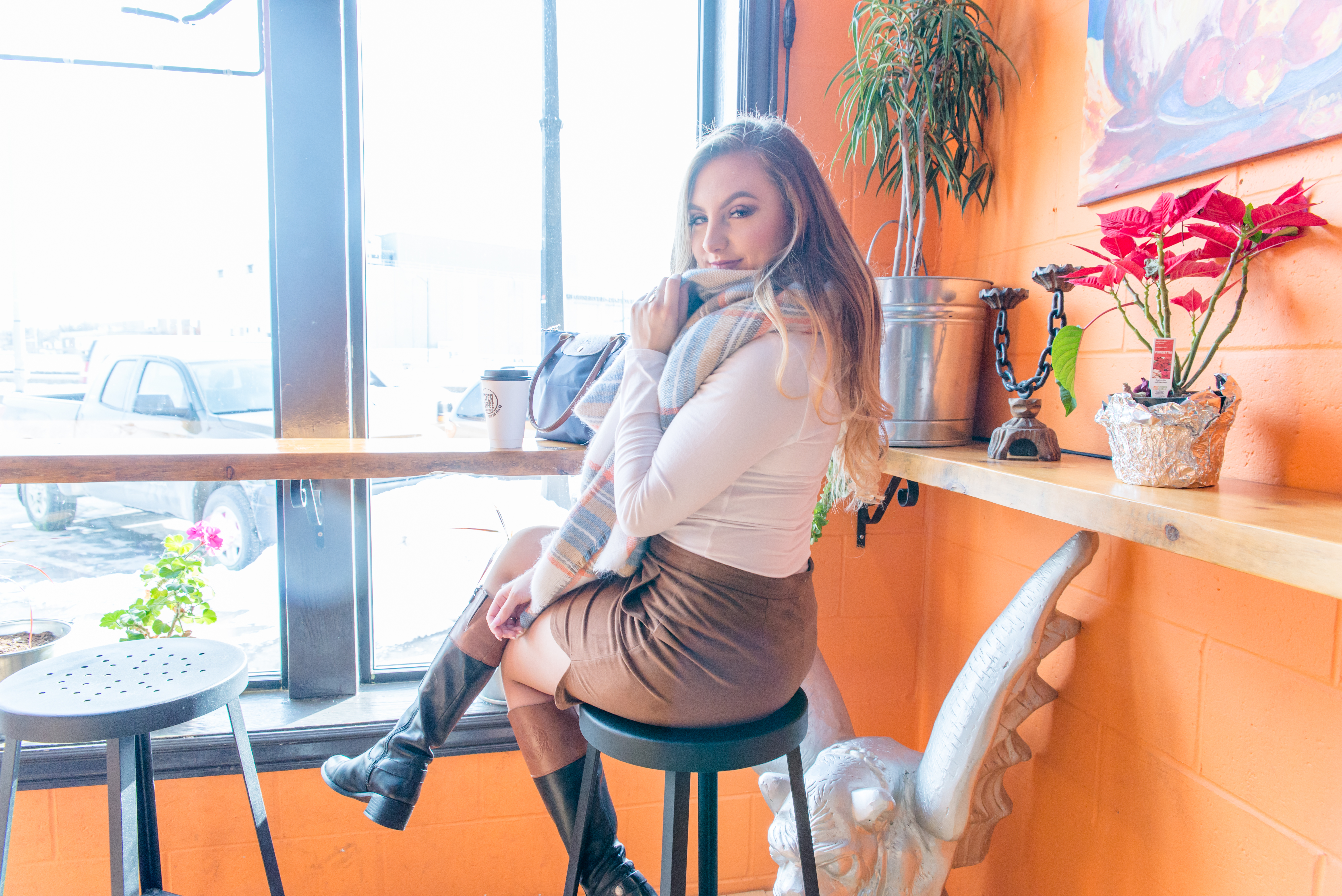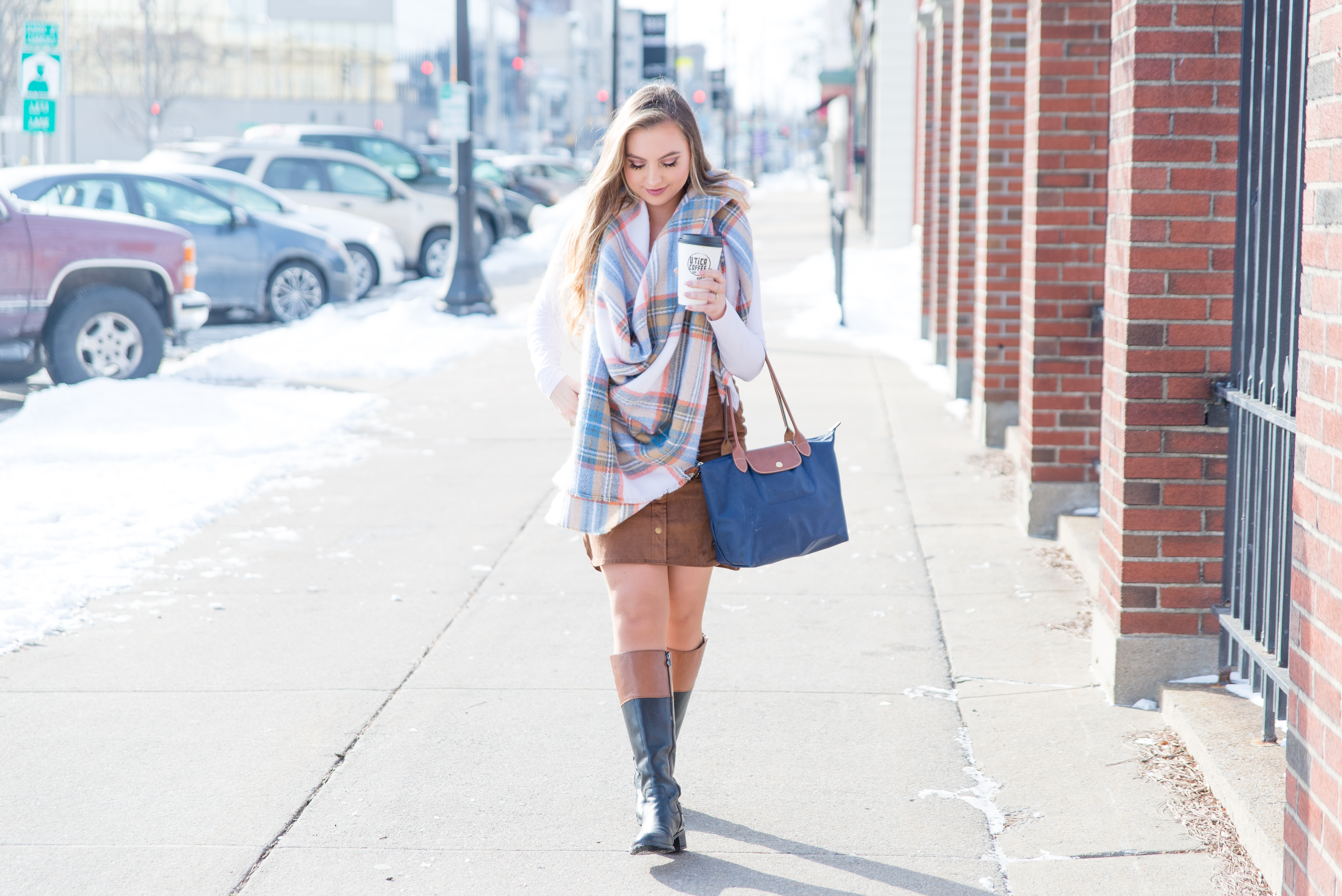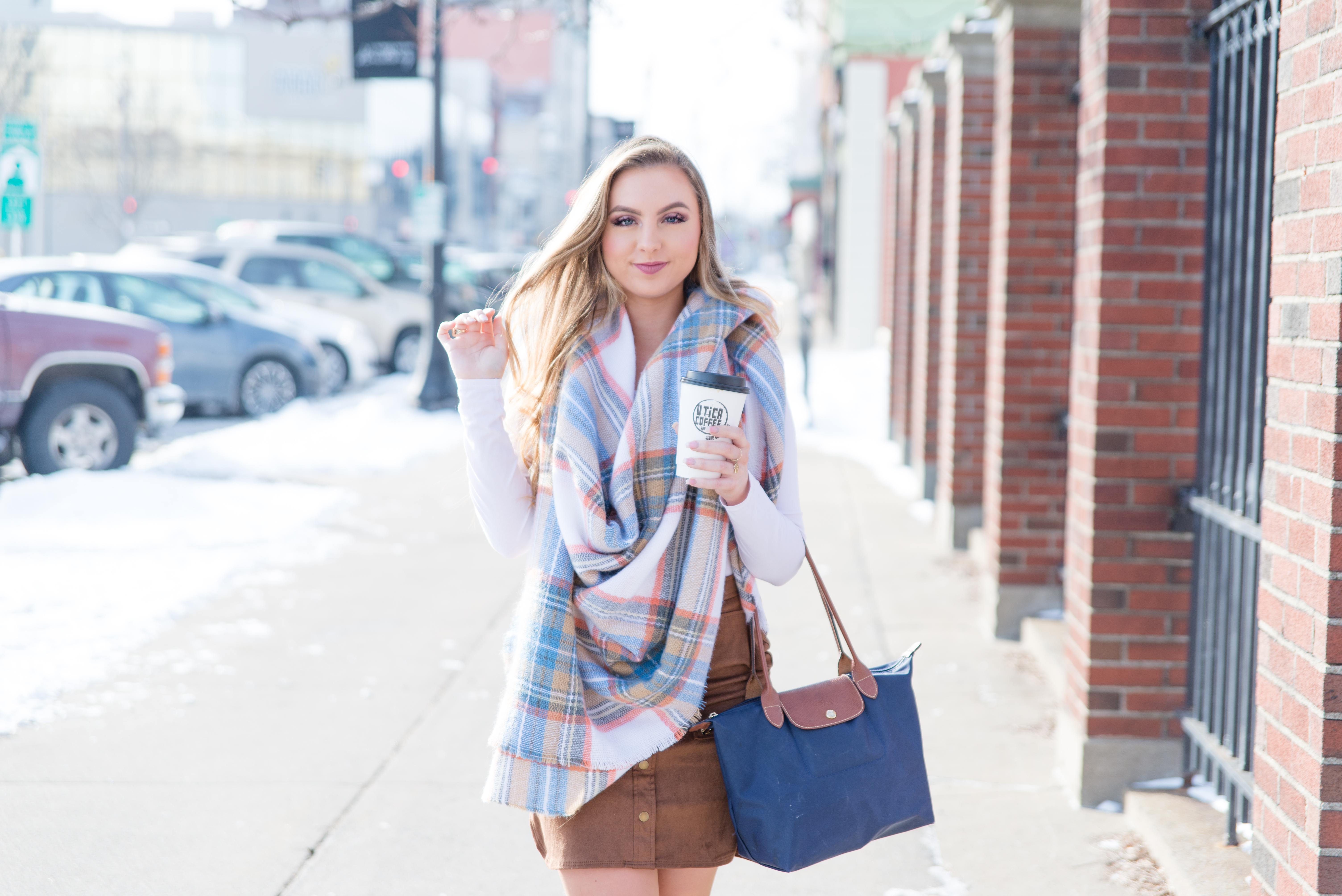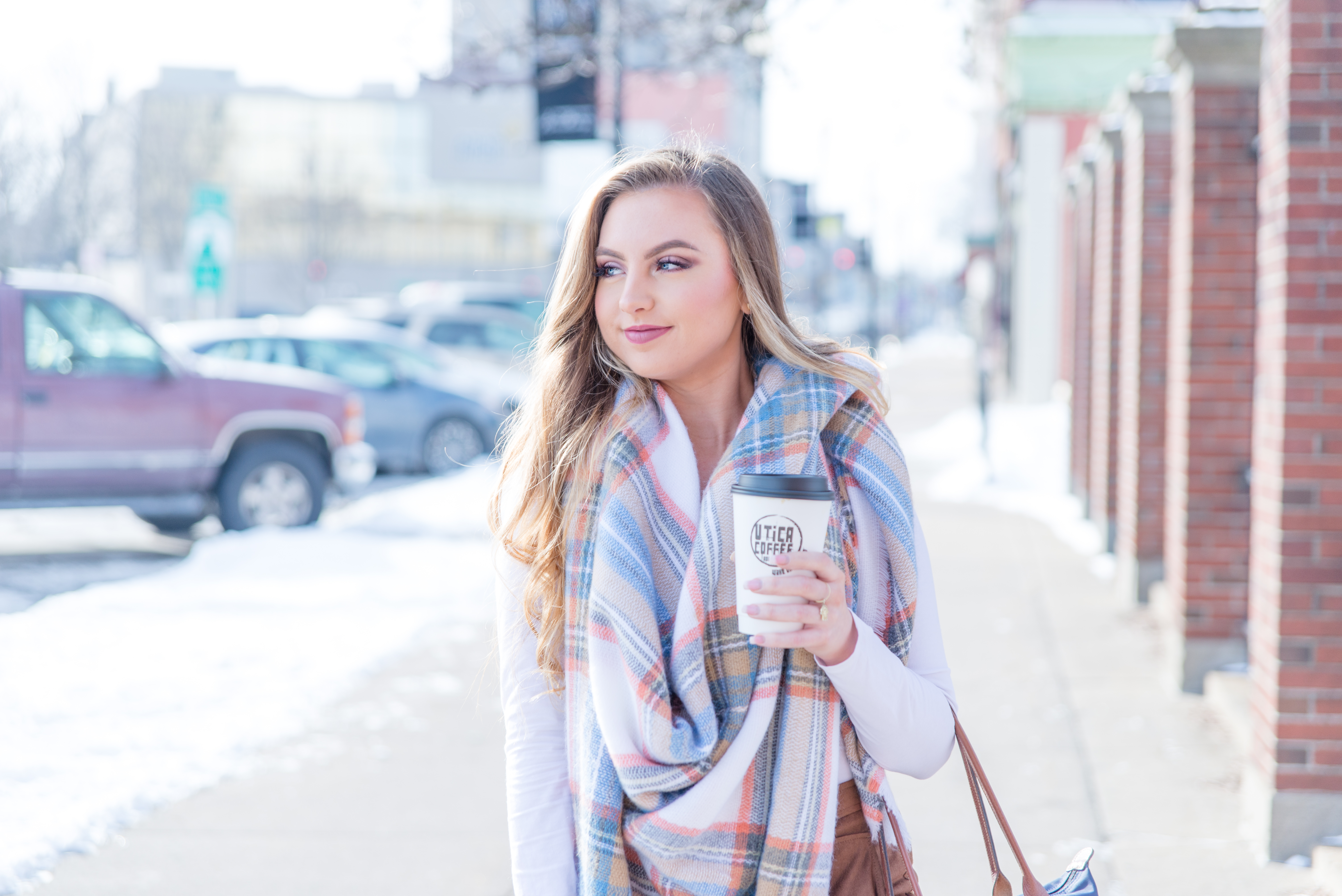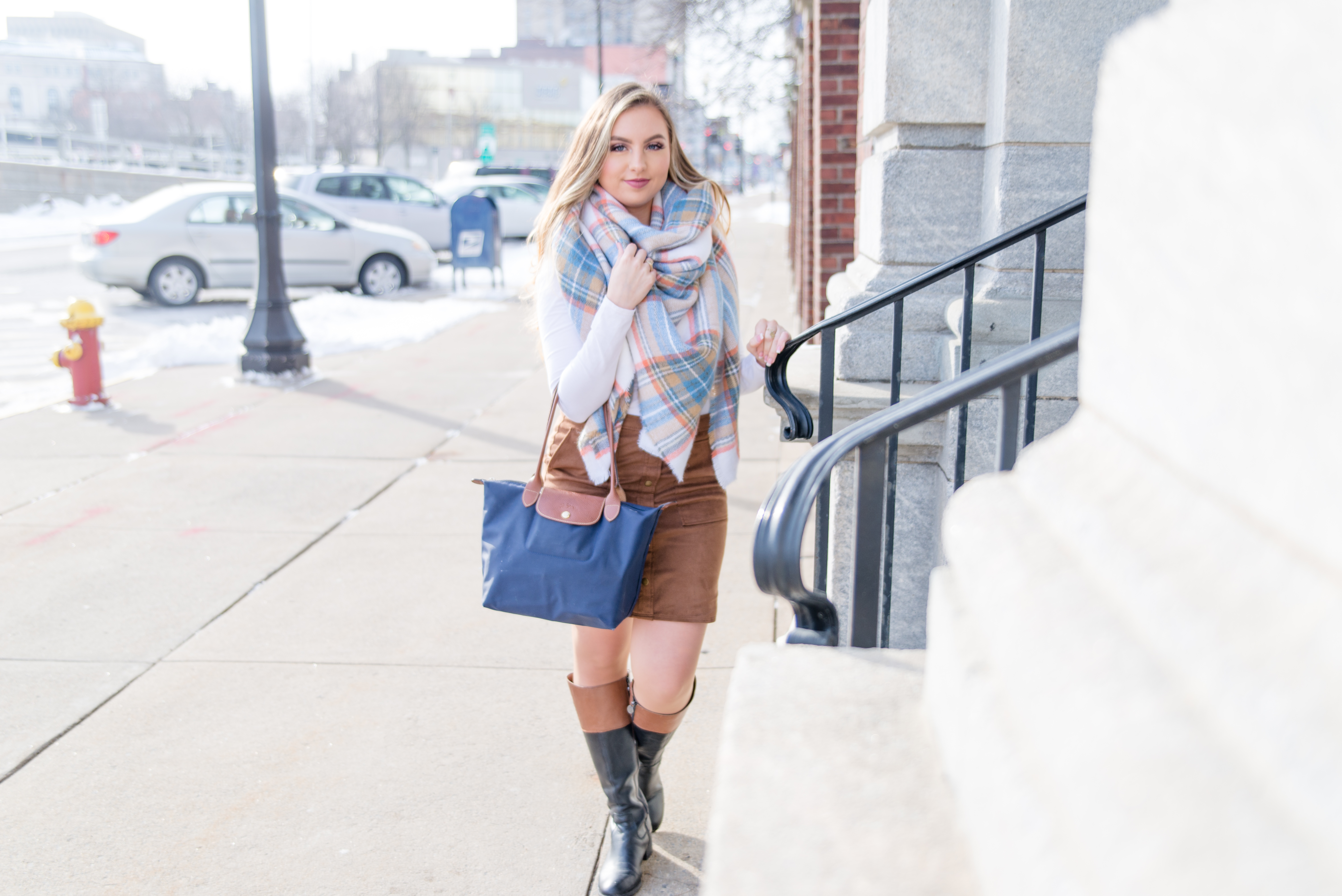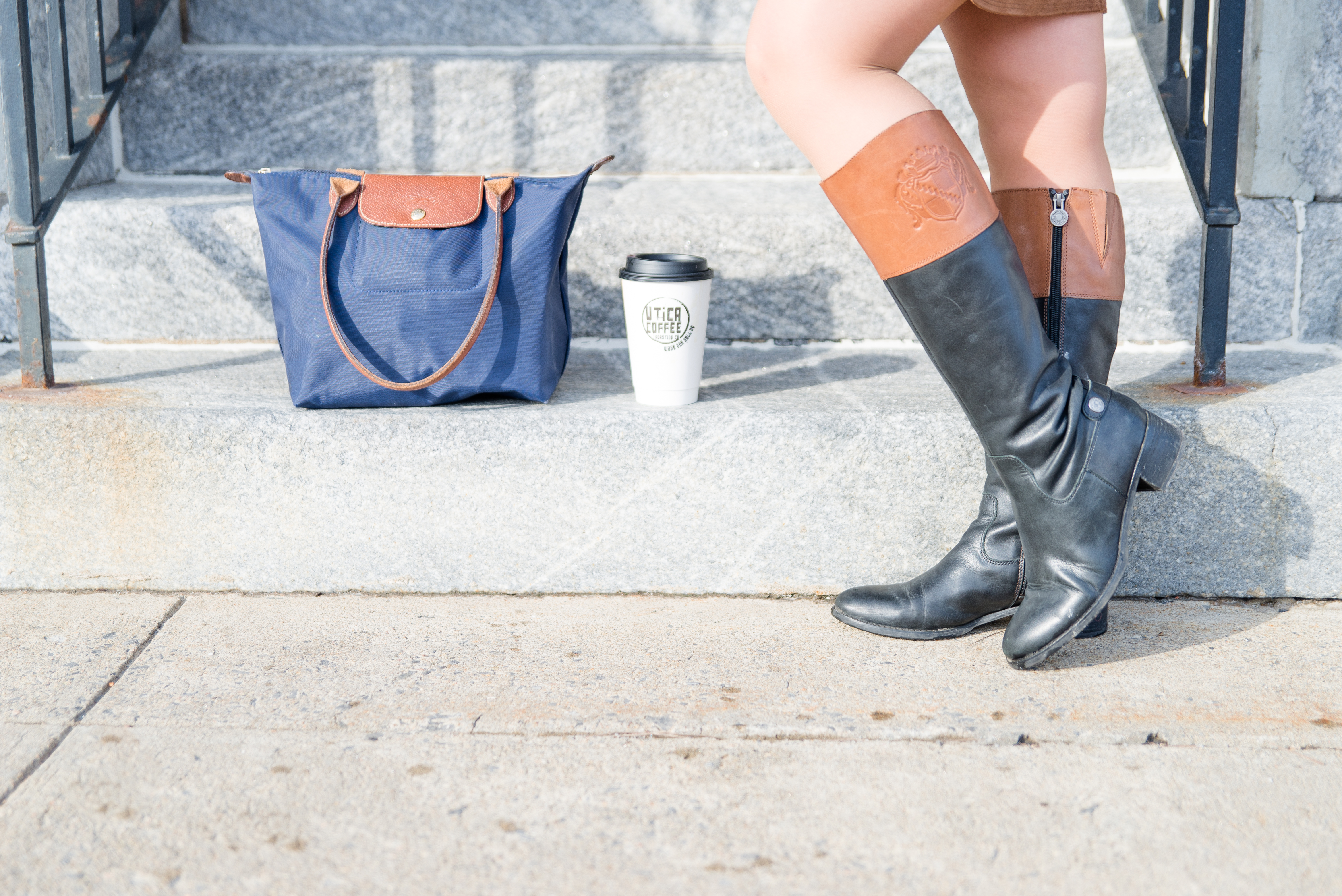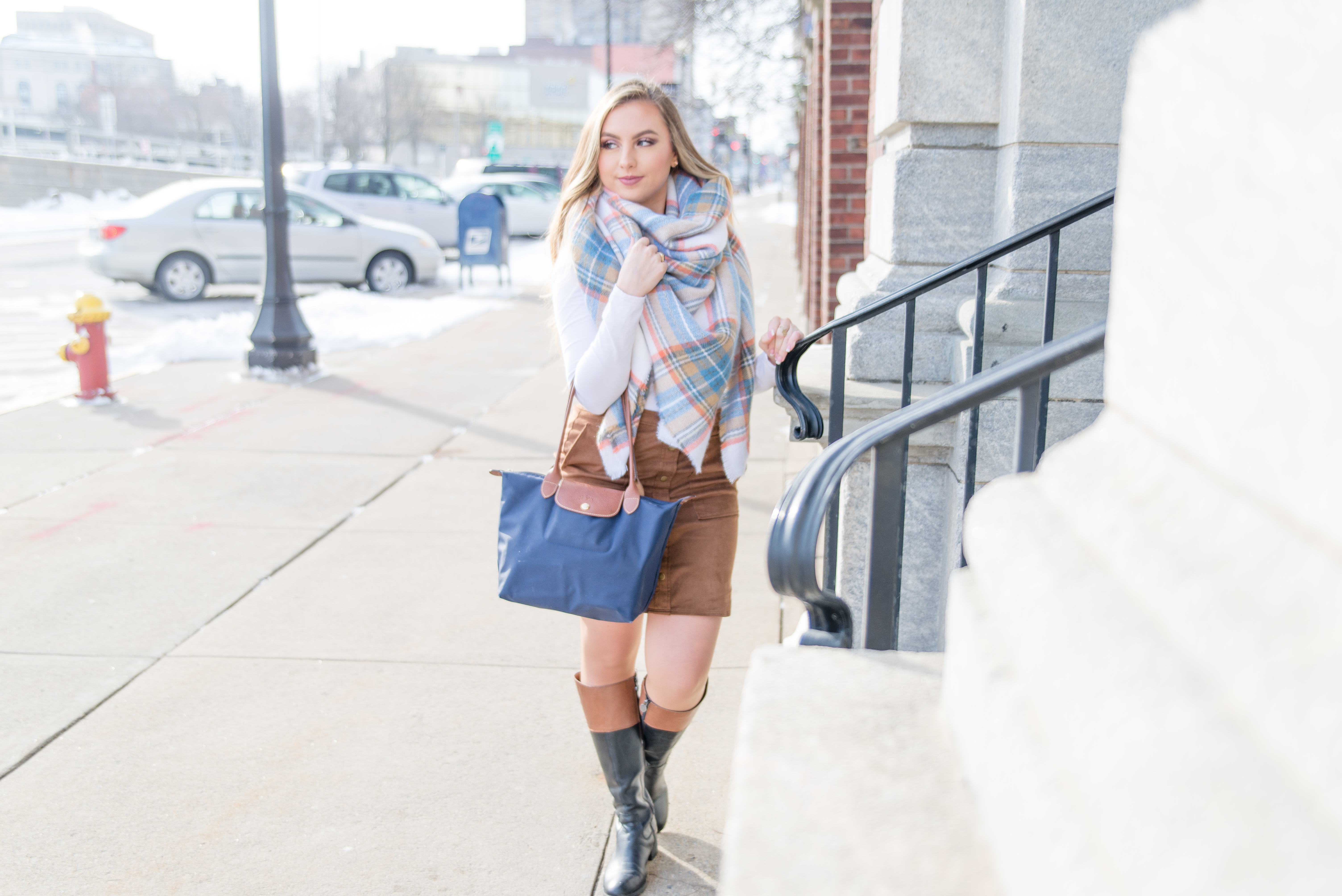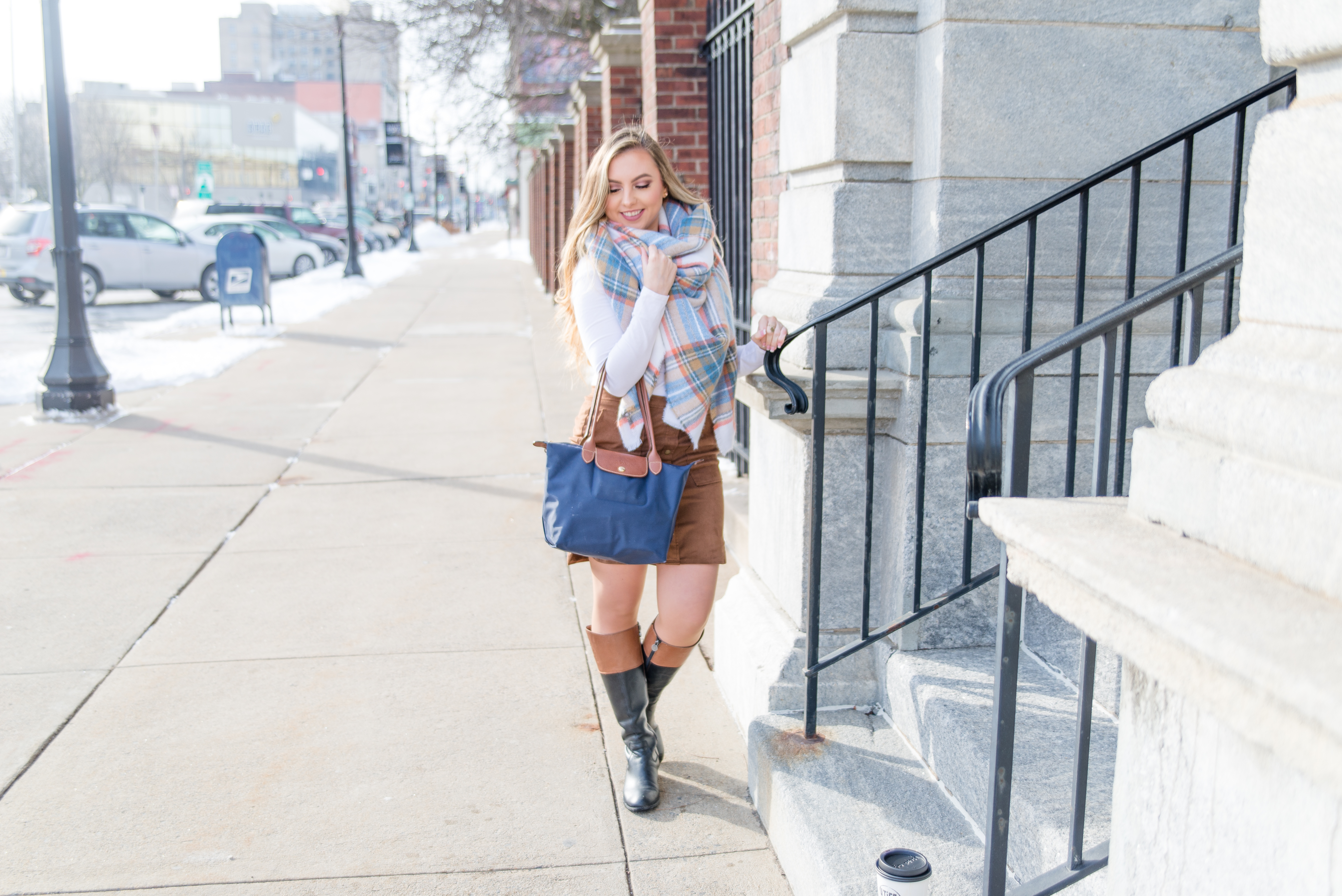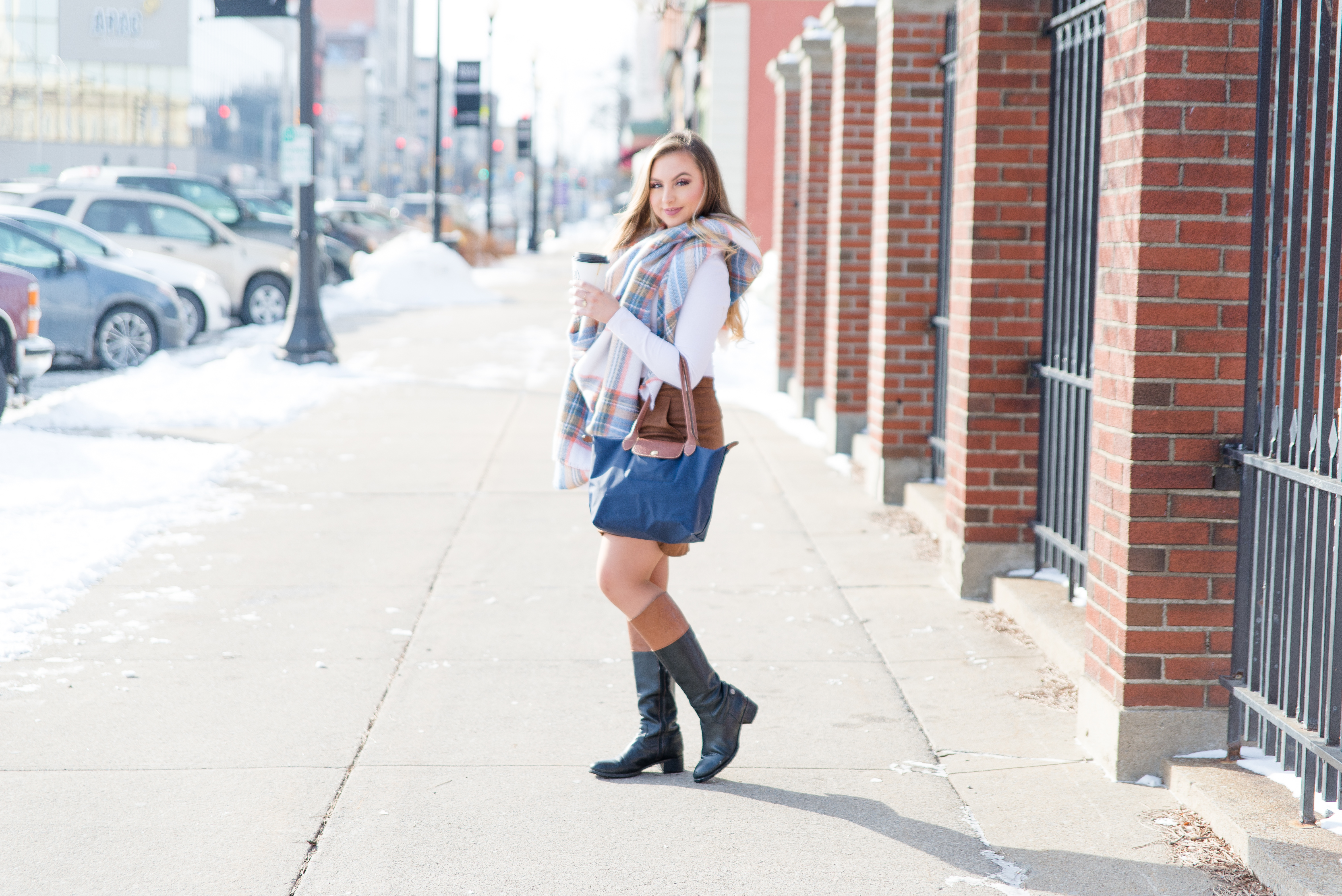 Useful Links
Outfit Details:
Scarf: ASOS (ON MAJOR SALE RIGHT NOW)
Skirt: TJ Maxx (Very similar here)
Top: Macy's
Bag: Longchamp
Molly Elizabeth Photography's Socials:
Utica Coffee: