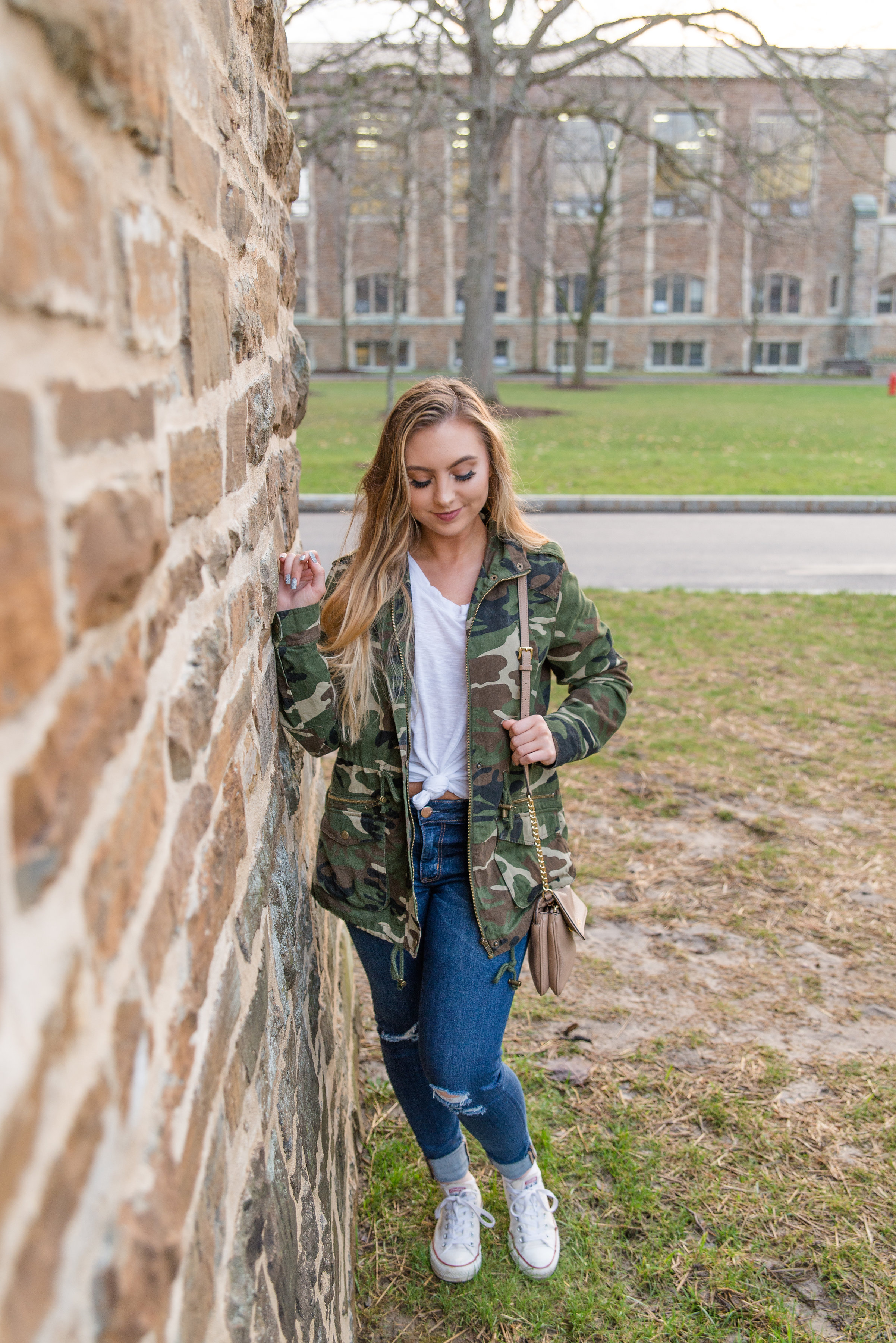 Happy Monday, lovelies!
Today on the blog, I am featuring this amazing camouflage jacket I picked up from Forever 21. Since this trend has been getting increasingly more popular, I started doing a little research for a camo jacket. On a trip to the mall, I checked Nordstrom Rack and H&M with no luck and figured there must be one that has what I'm looking for at Forever 21. I was in a hurry so I went in completely focused, only looking at camo printed pieces. You can easily get distracted in the huge portal that is Forever 21. Three camo jackets caught my eye before I found this one which was the perfect shade, length, had gold hardware, and no cliché phrase painted on the back. I tried it on, it fit, done. I was in and out of there in a matter of ten minutes which I'm pretty sure is a record for Forever 21.
For the rest of the outfit, I tied a plain white tee (Who remembers that band? They used to be my favorite during my angsty teen years.) to add a little shape since the jacket is a tad oversized. This t-shirt is from H&M but Target has good basics as well so I recommend checking them out too. Of course, would it even be a Natasha Kirkland blog post without these jeans from American Eagle? Like I've mentioned a hundred thousand times, American Eagle has my FAVORITE jeans of all time. Perfect for bootylicious girls with small waists.
I finished off this casual look with some classic white converse, a true essential in any closet, and a nude crossbody from Michael Kors that I stole borrowed from my mother. Side note: moms are great to share closets with. It's like a whole new wardrobe to explore! My mom and I always trade pieces with each other since we are the same size. Next time you need some inspiration, do a little clothing swap with your mom. You never know what you might find!
Are you a fan of camo? What's your current favorite trend? Sound off in the comments below! Also, let me know what you want to see on the blog! Be sure to leave your suggestions for upcoming blog posts. Until next time!
Xo, Natasha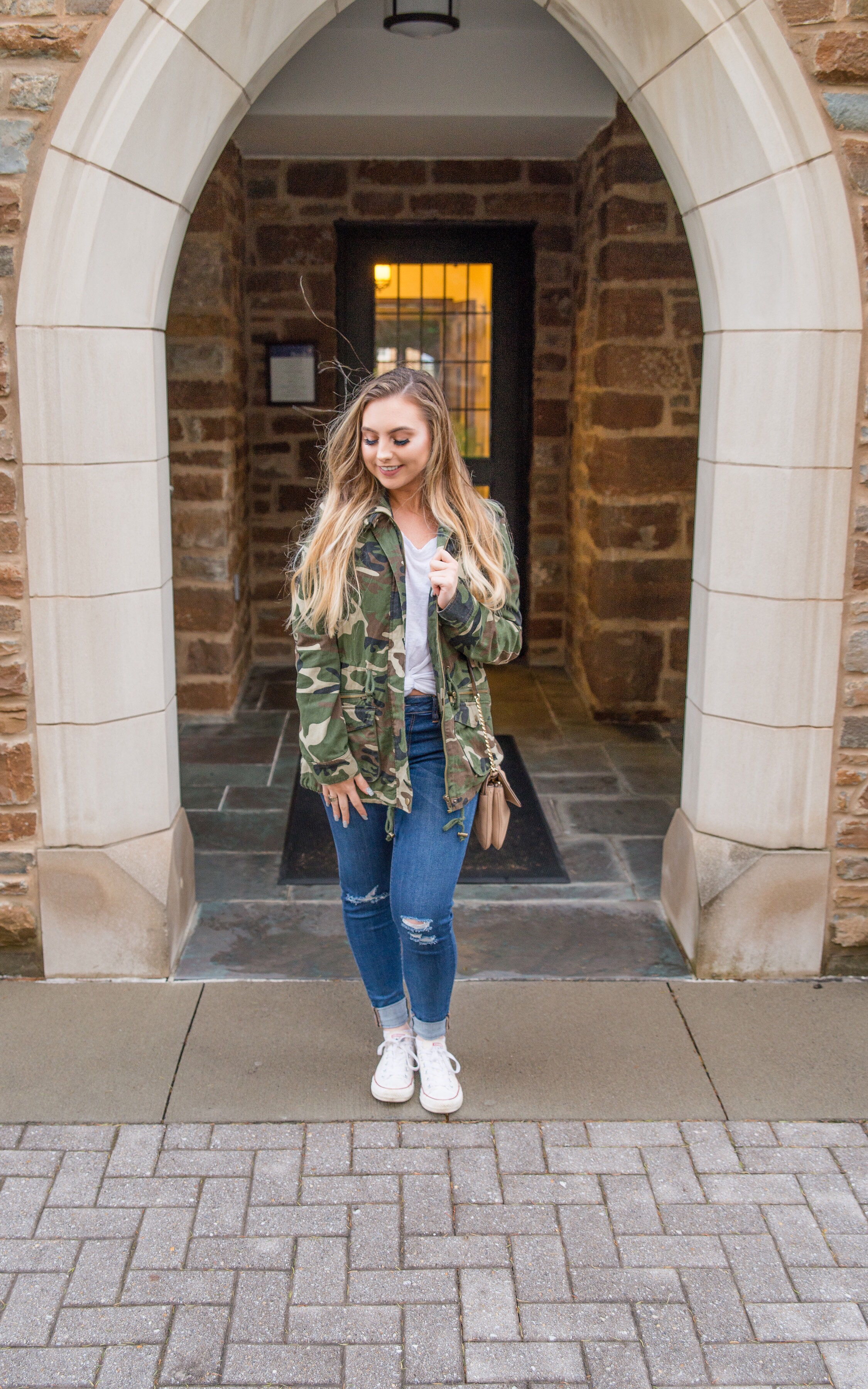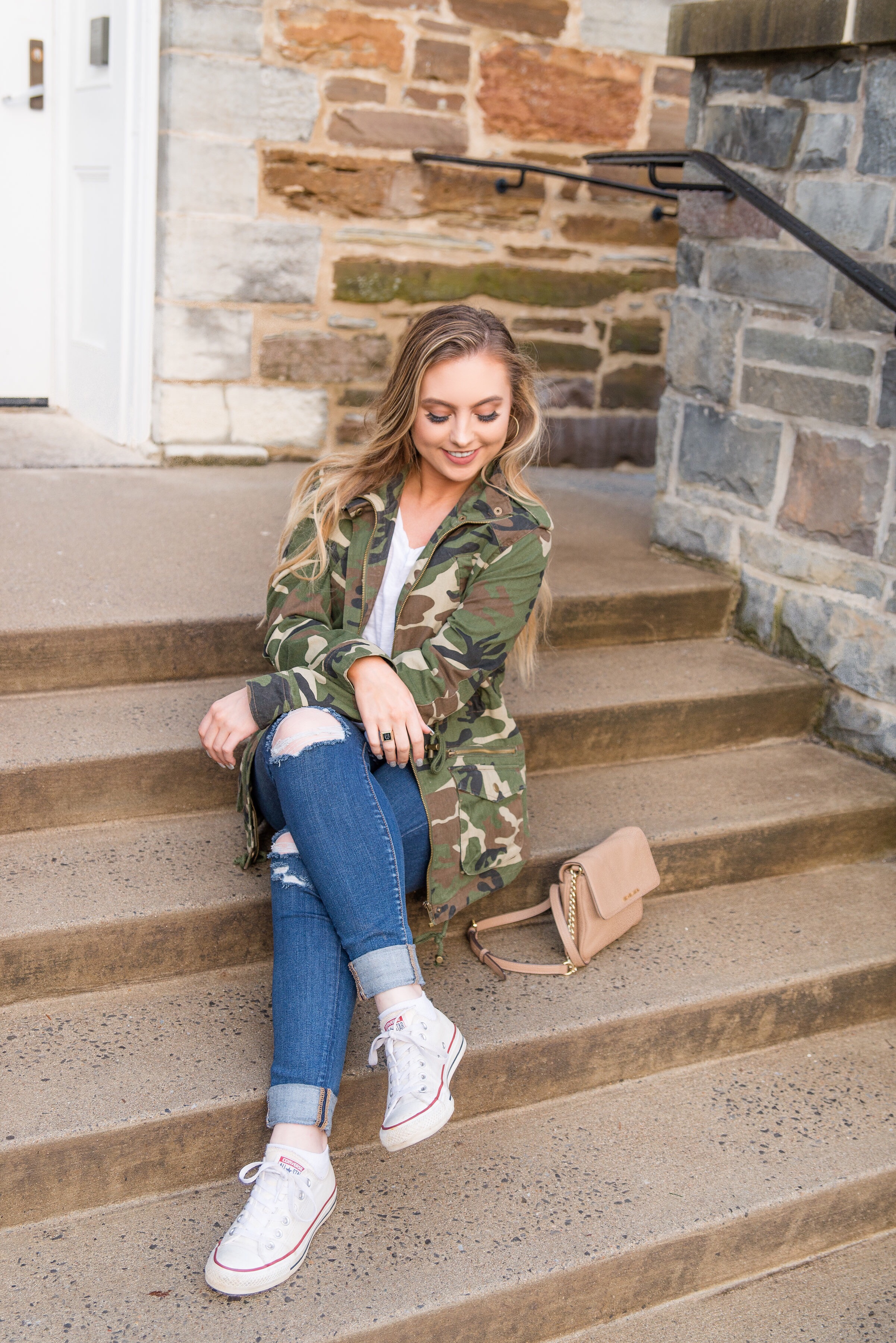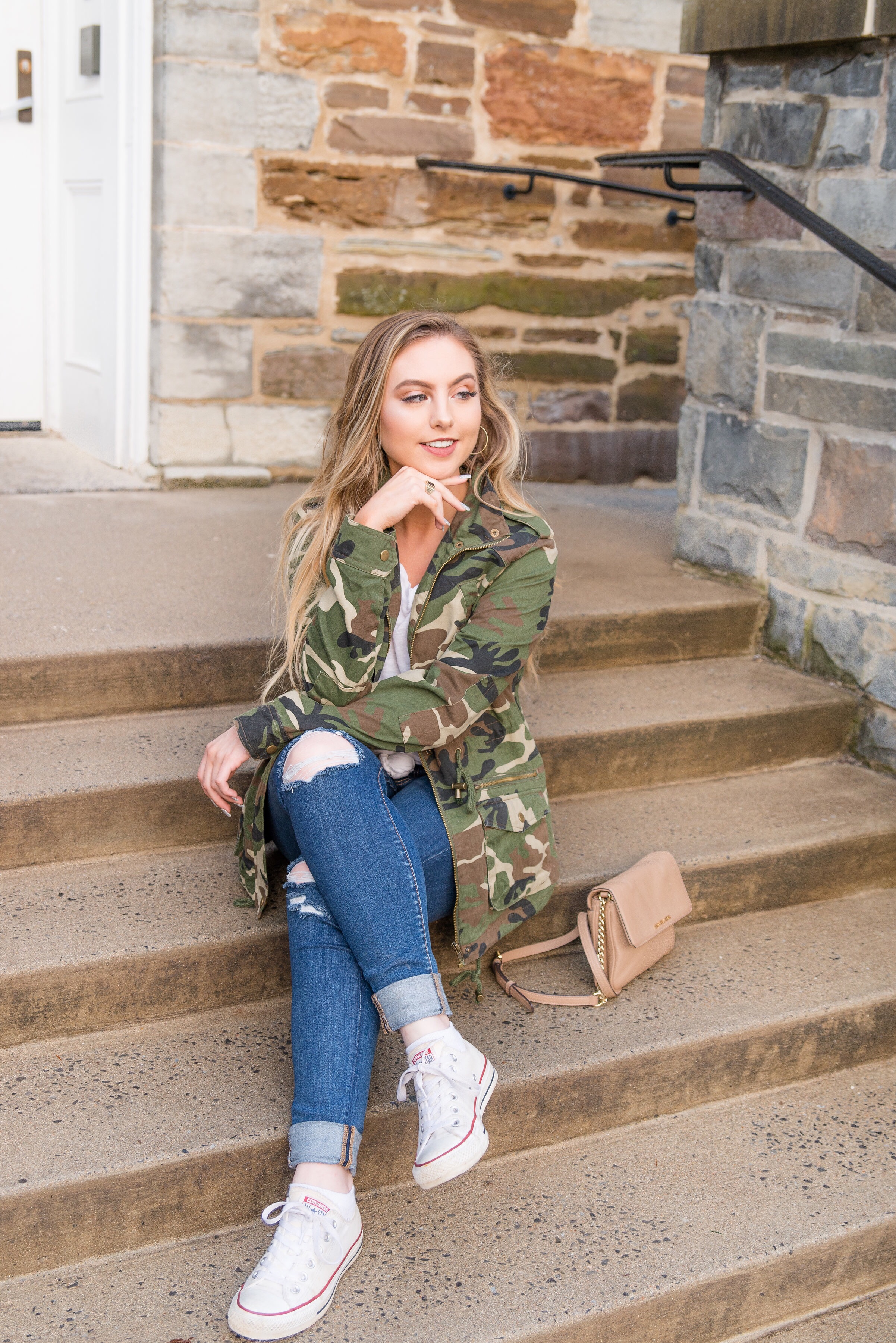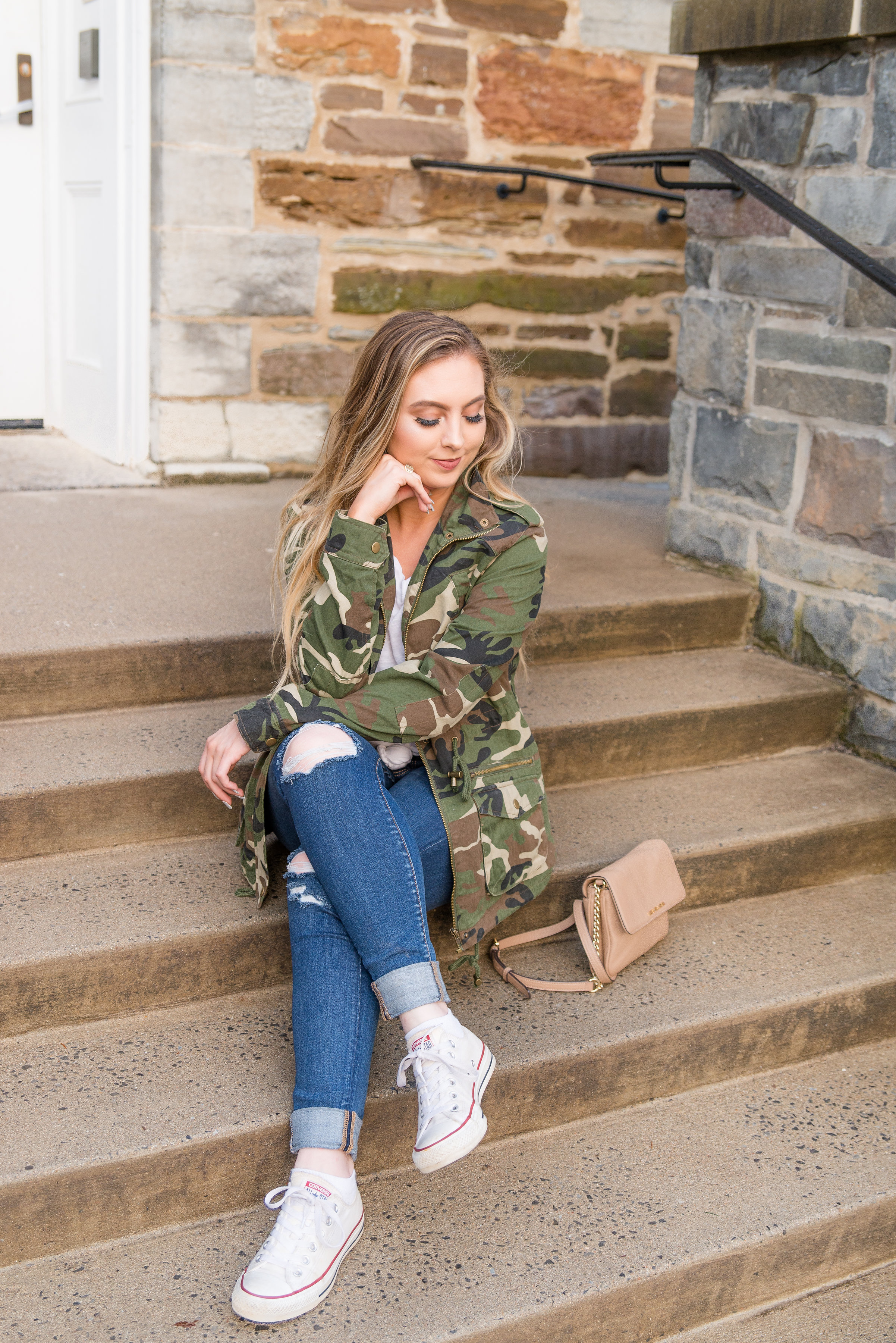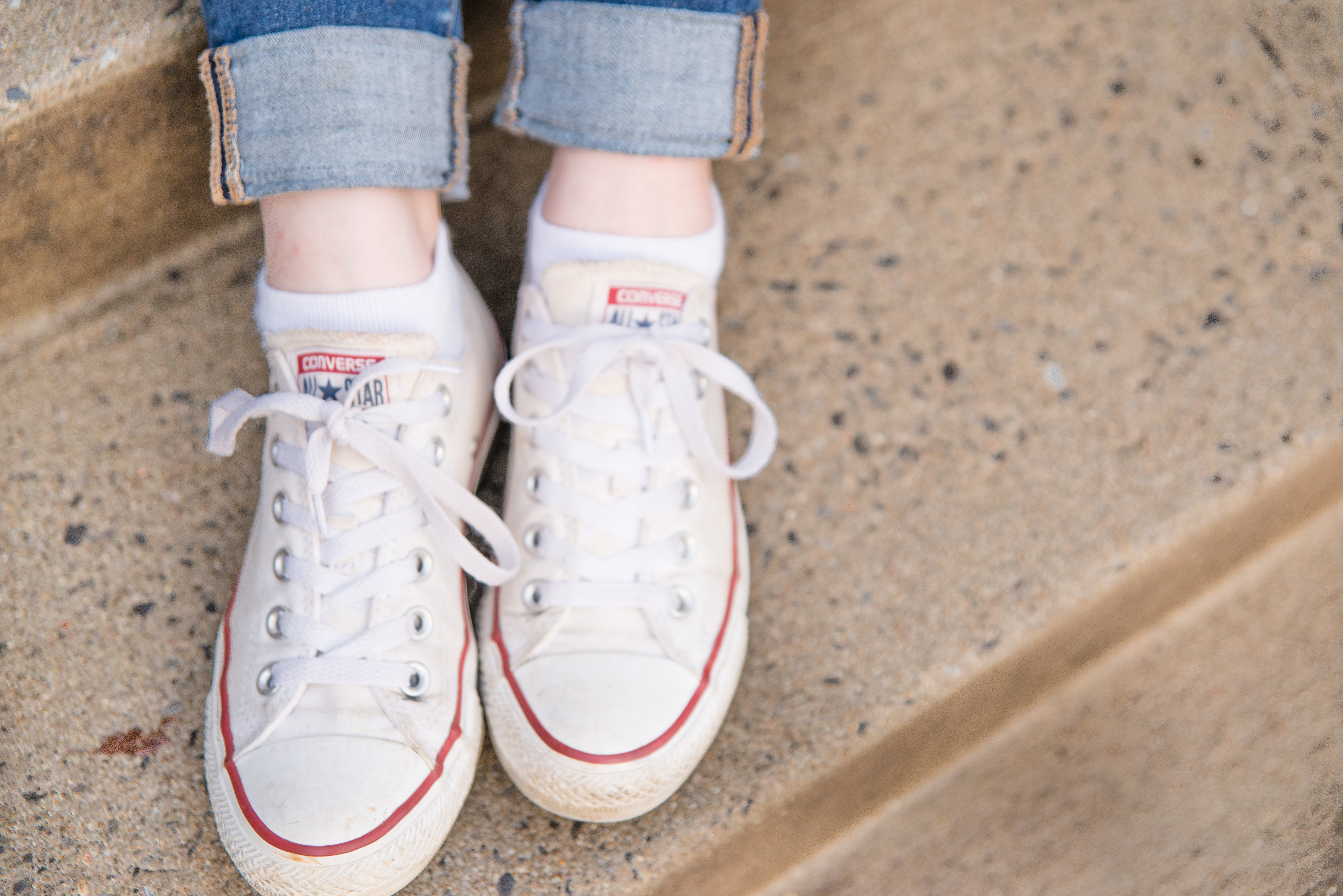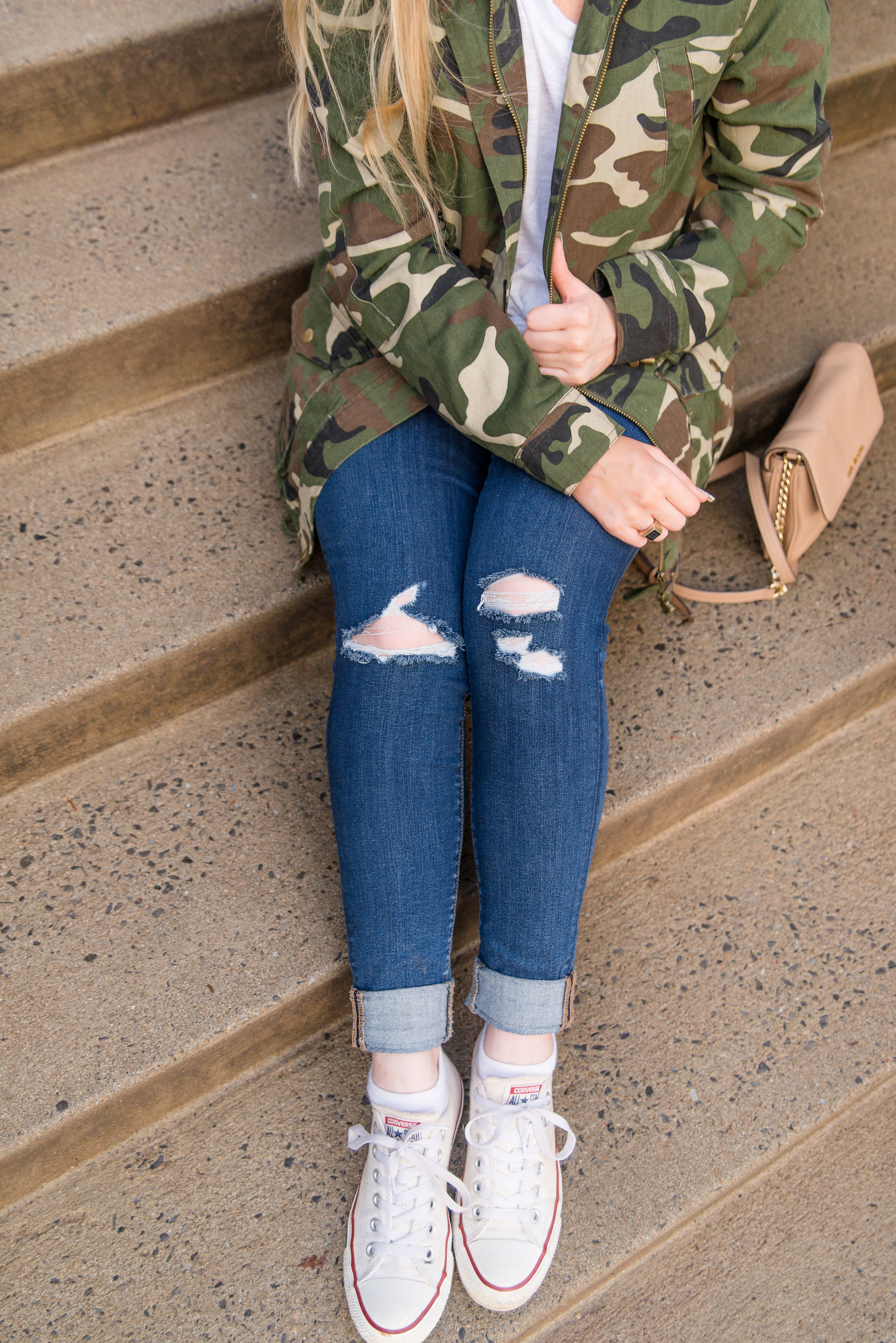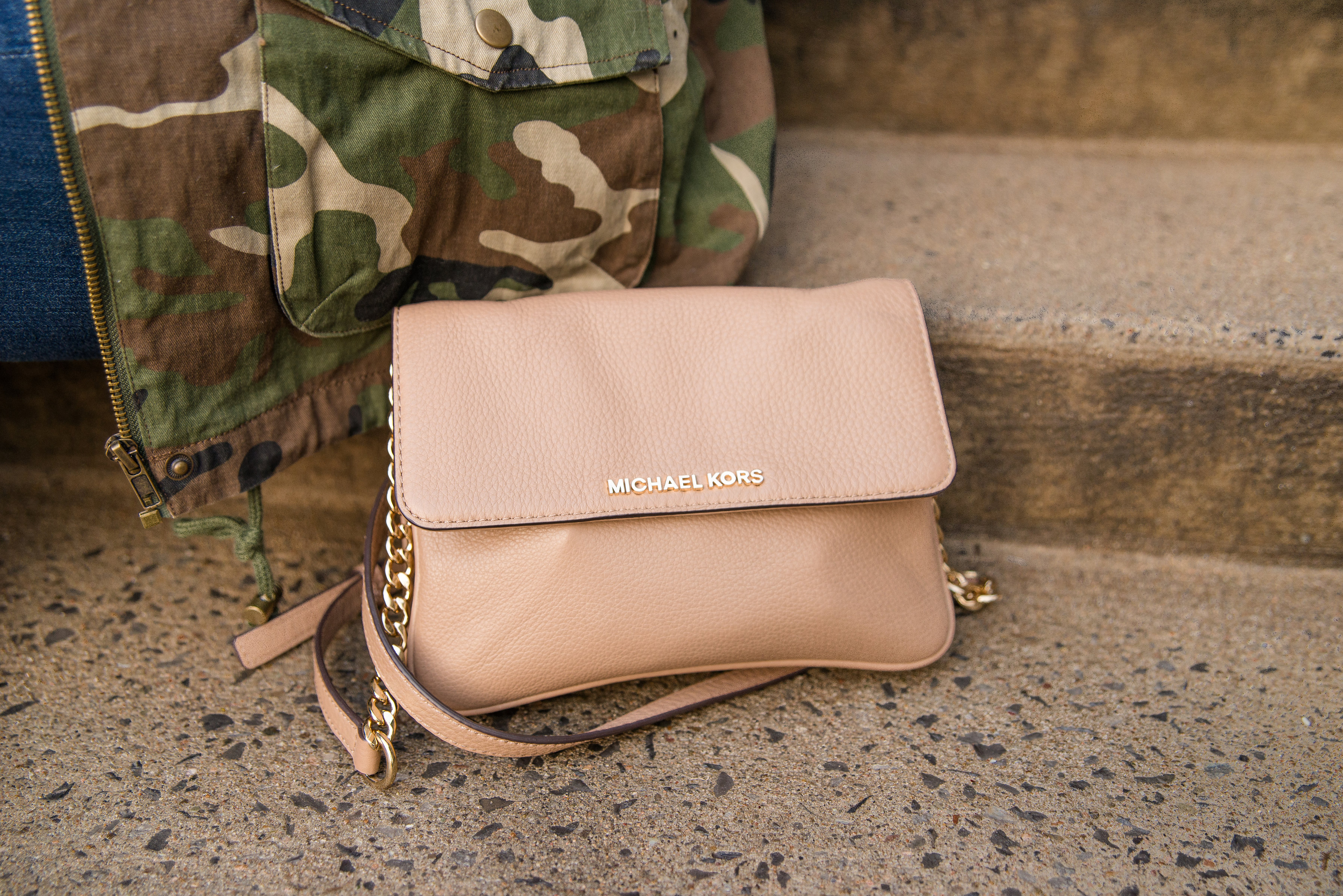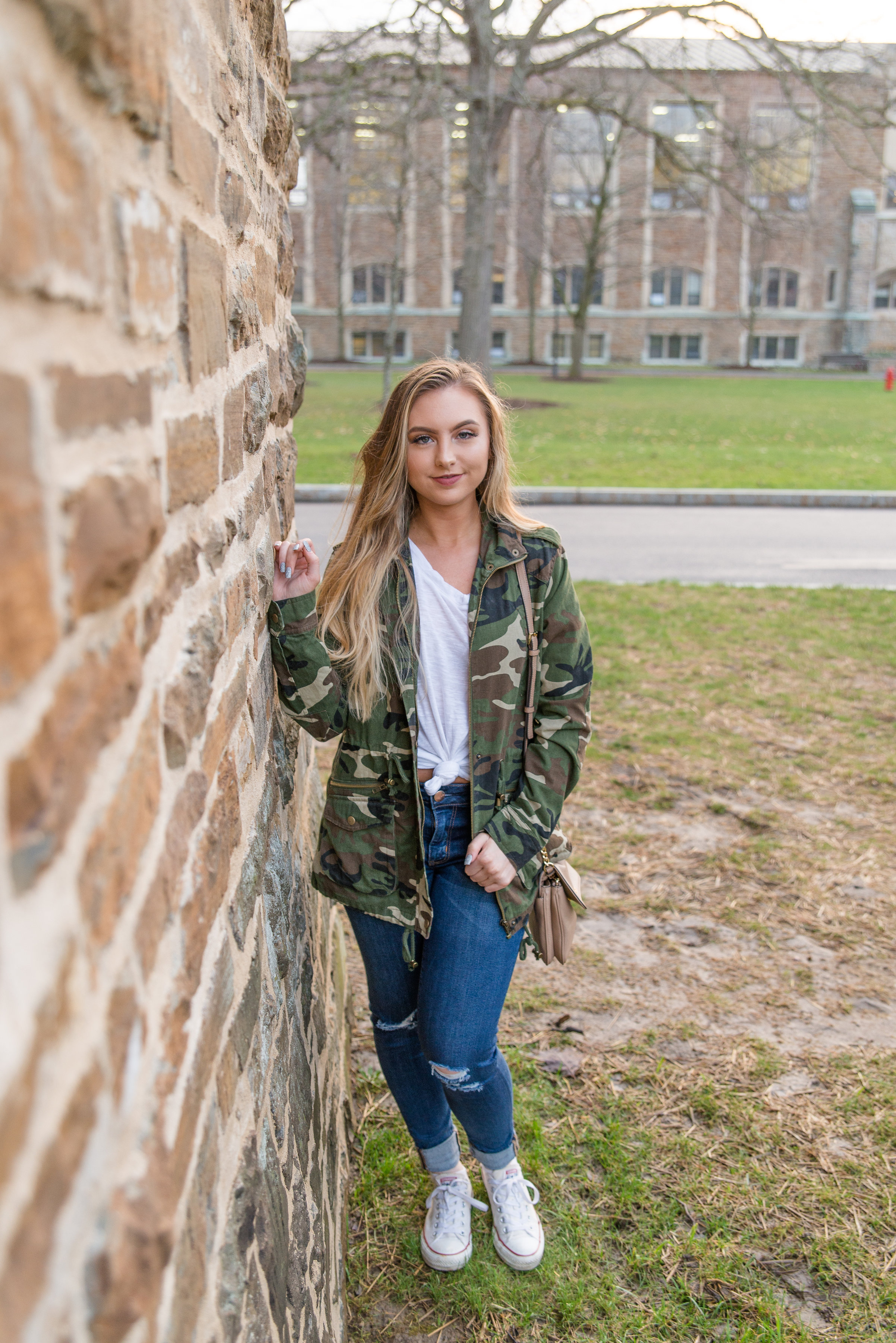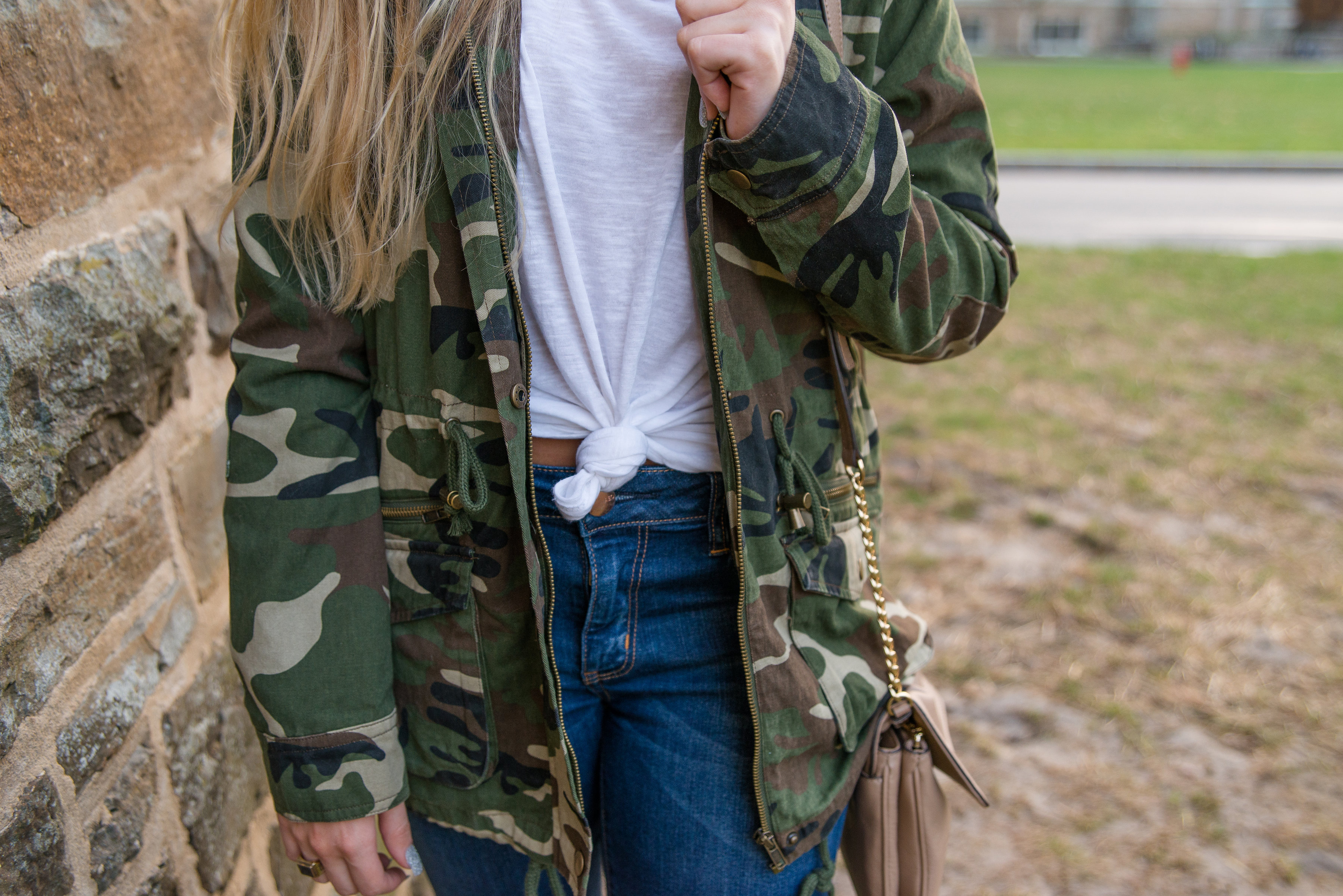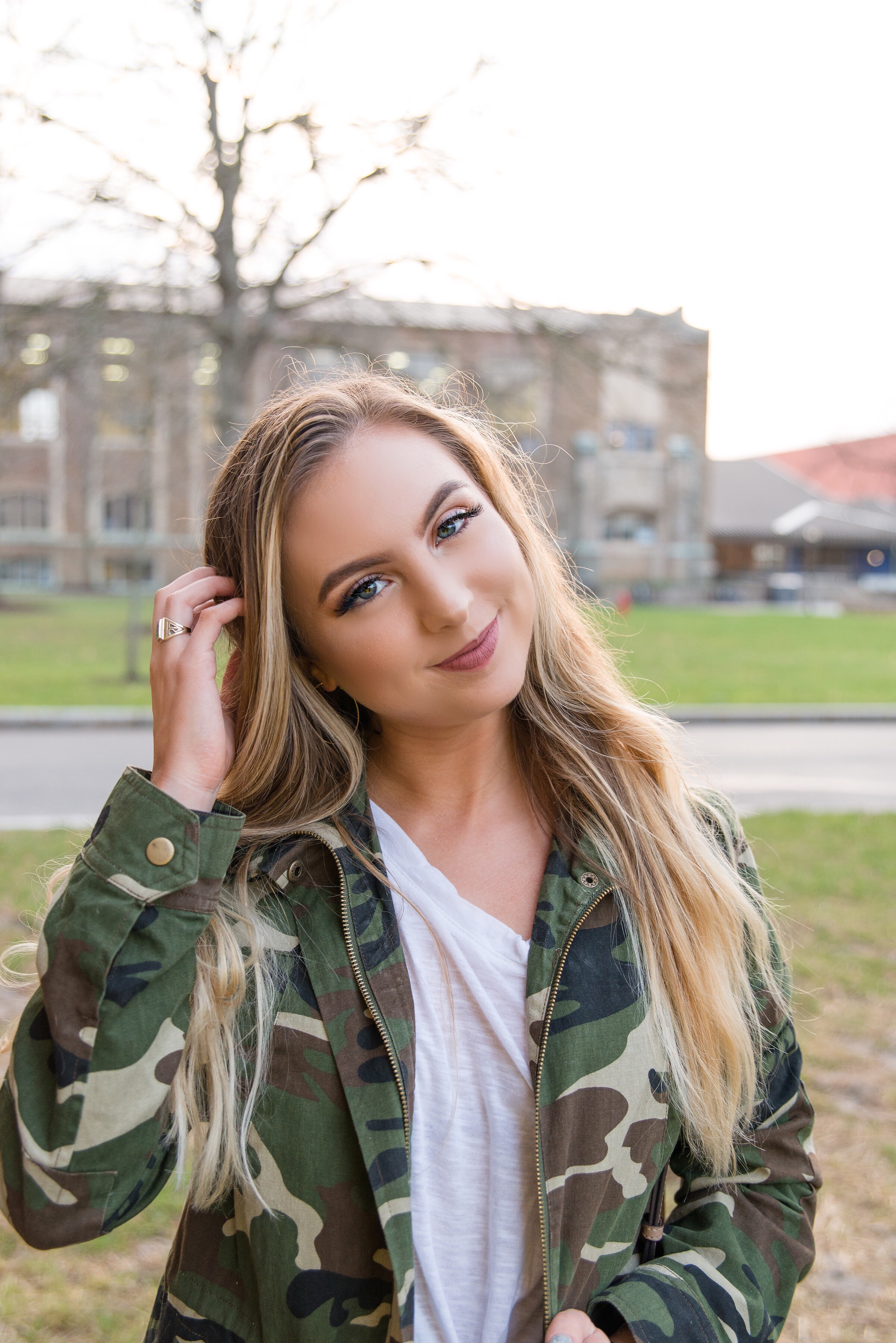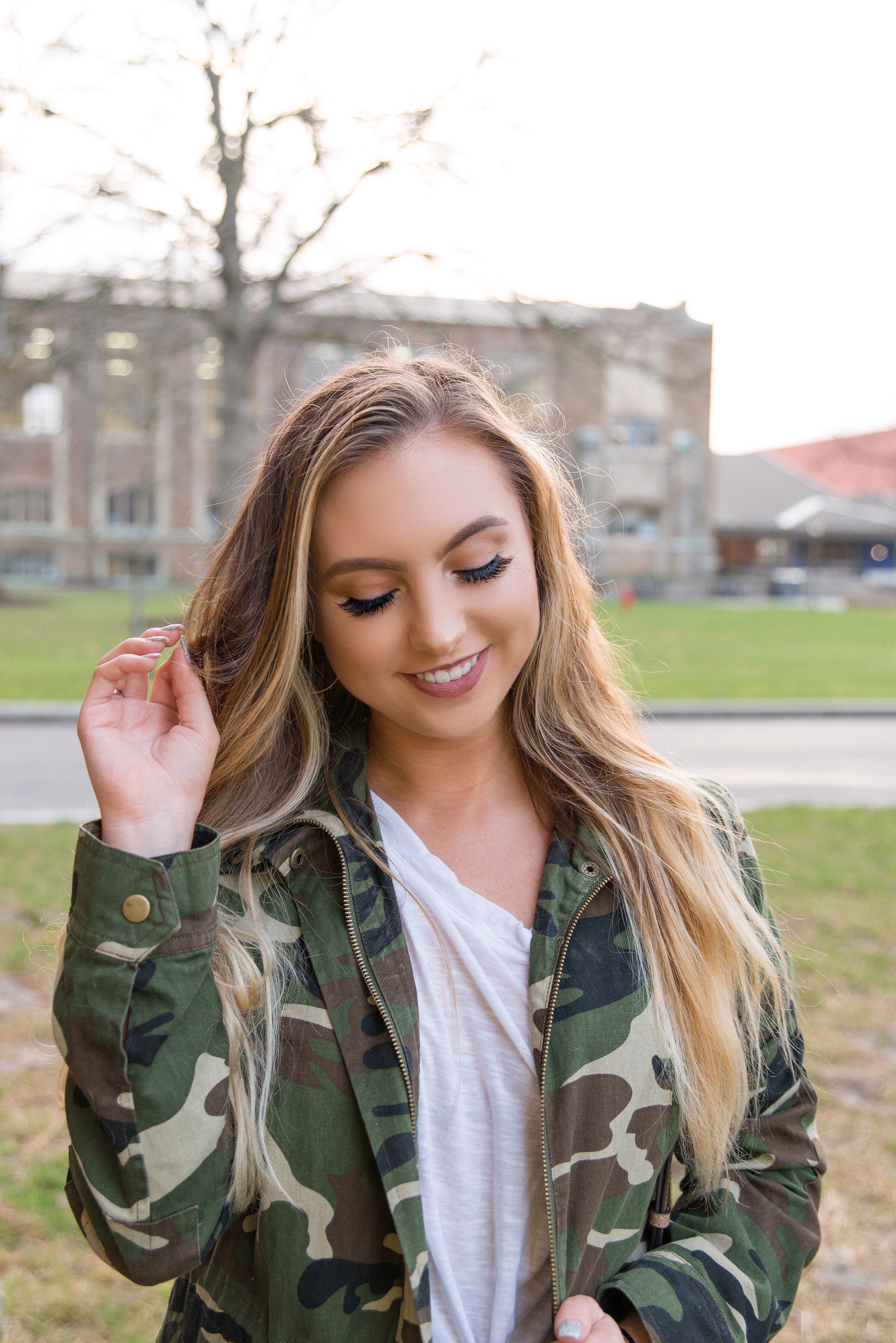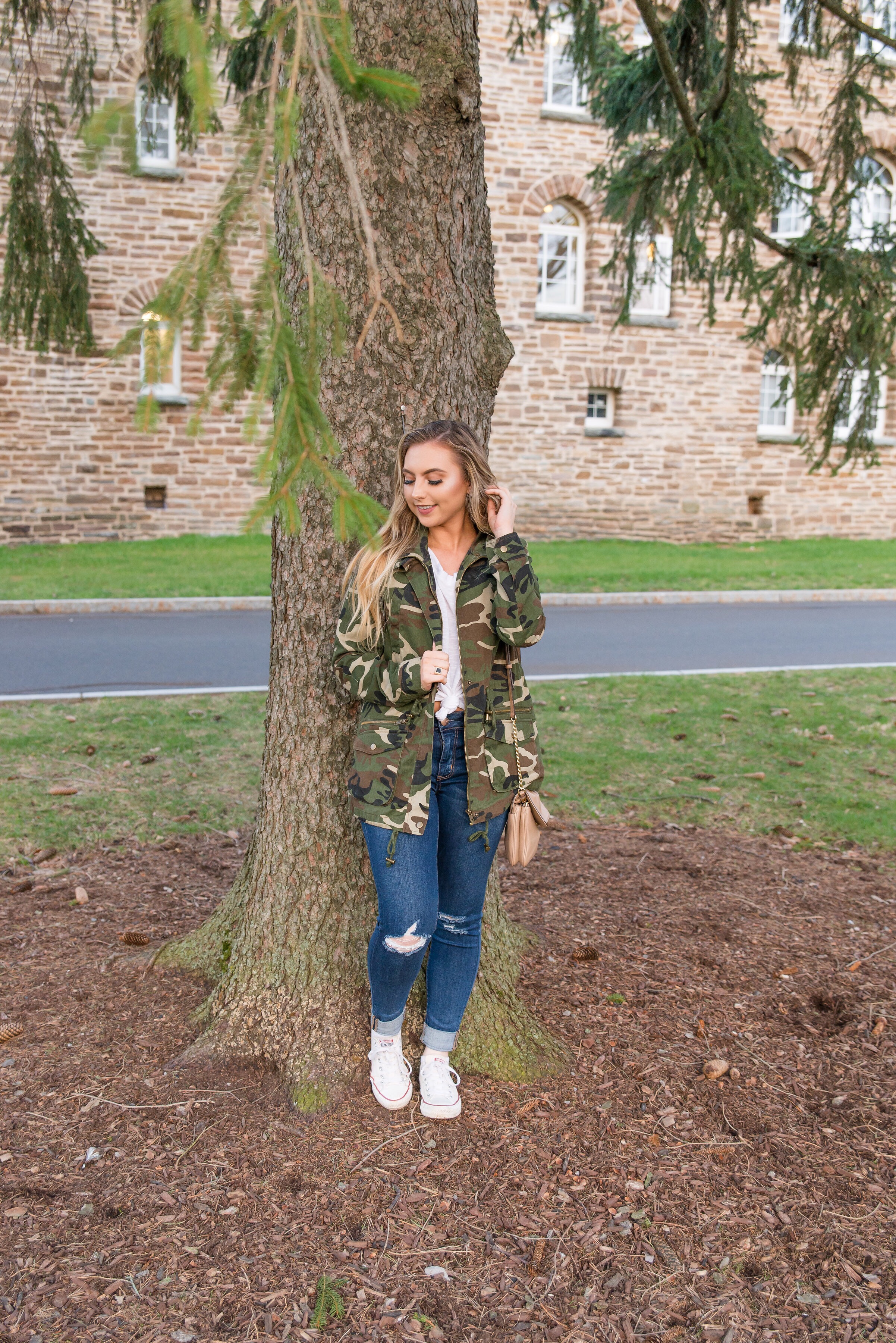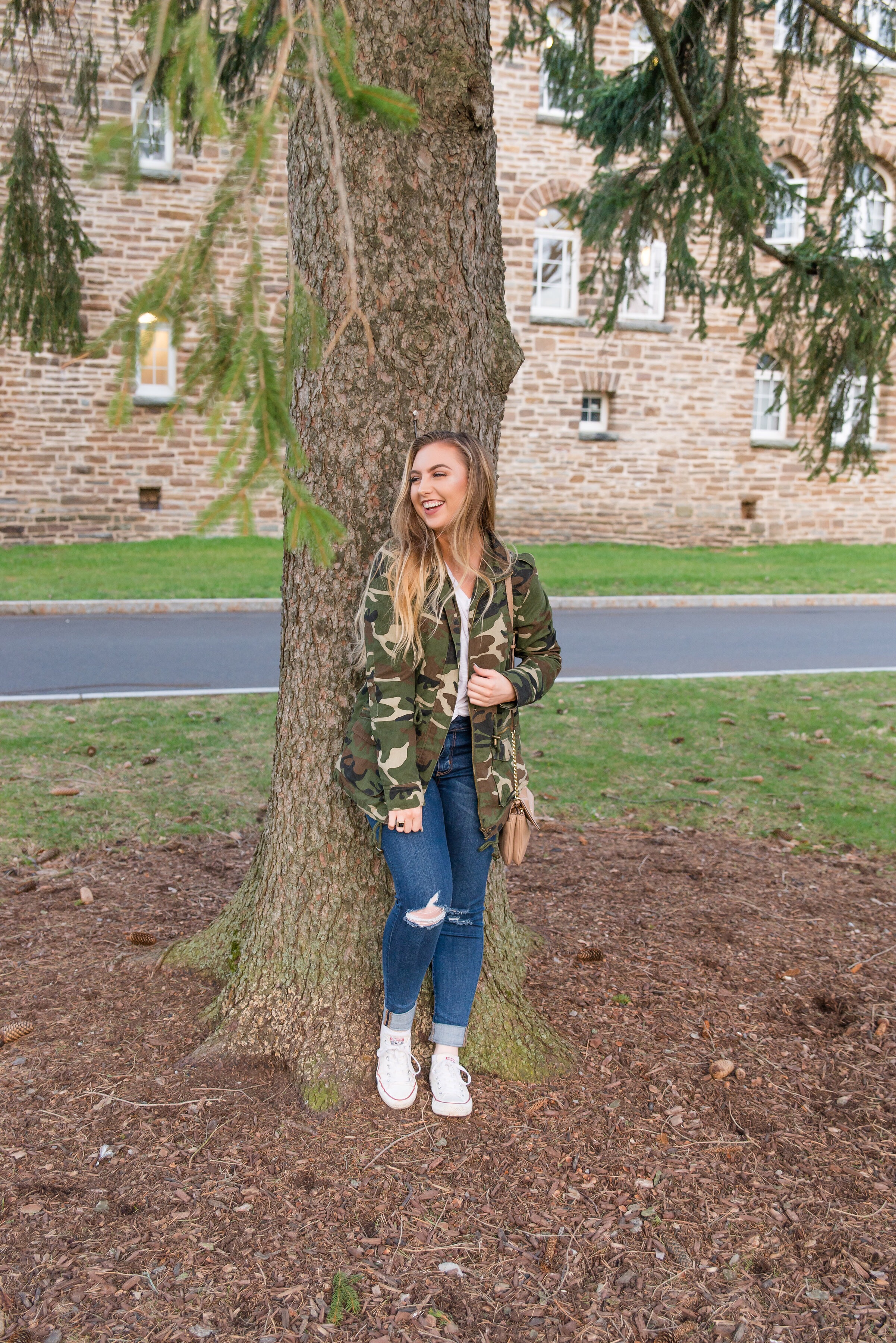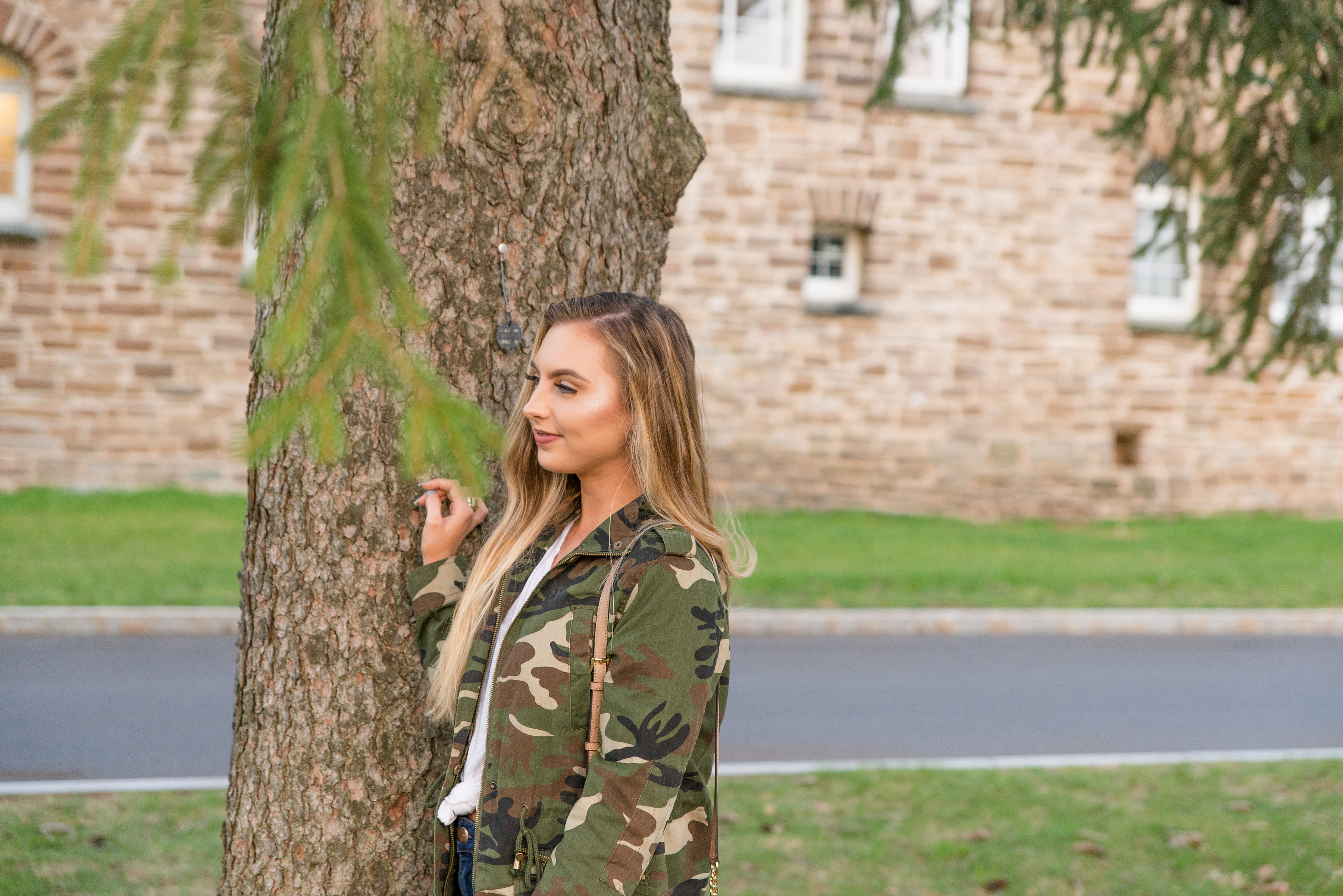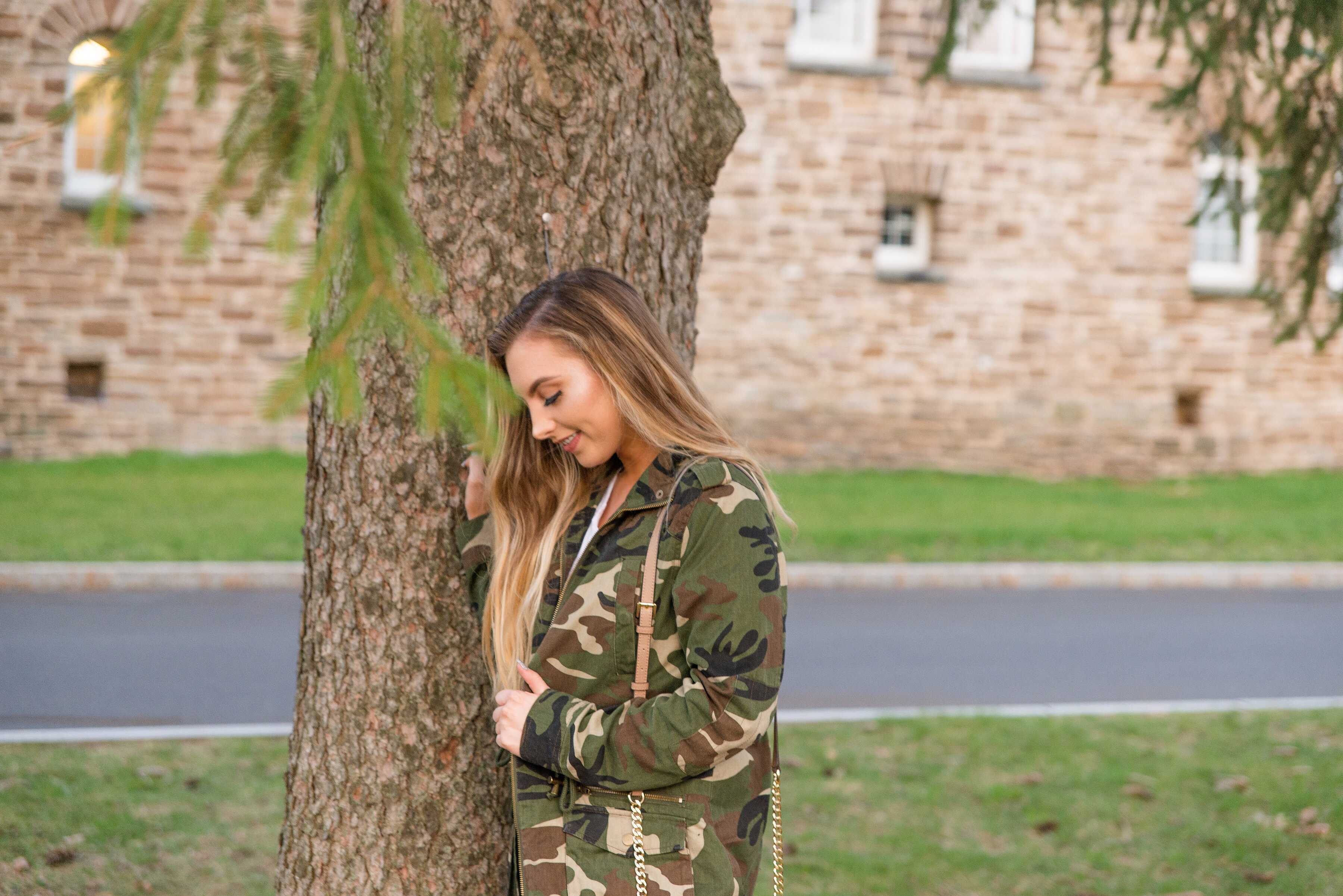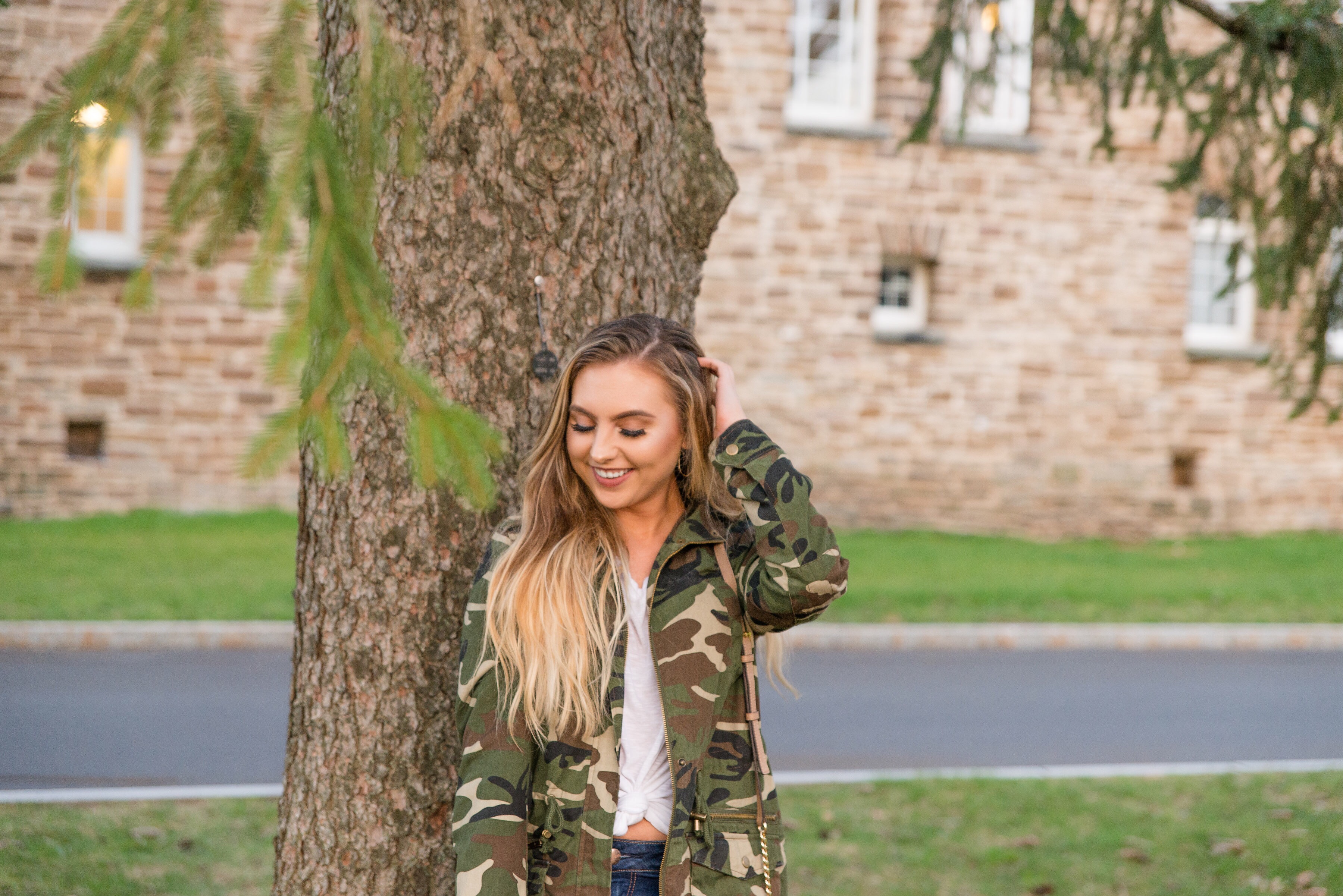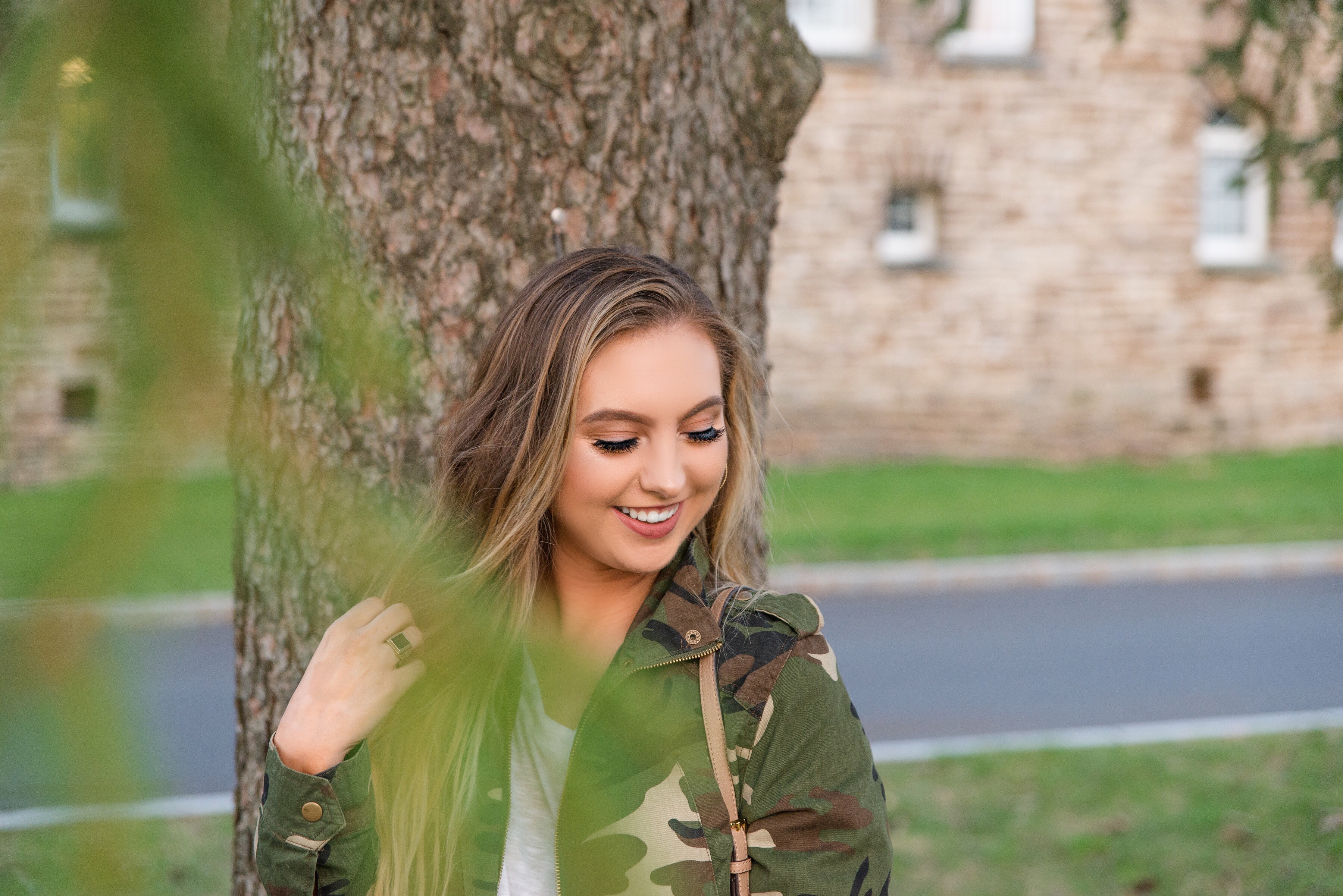 Photography by Molly Elizabeth Photography
Useful Links
Outfit Details
Molly Elizabeth Photography
My Social