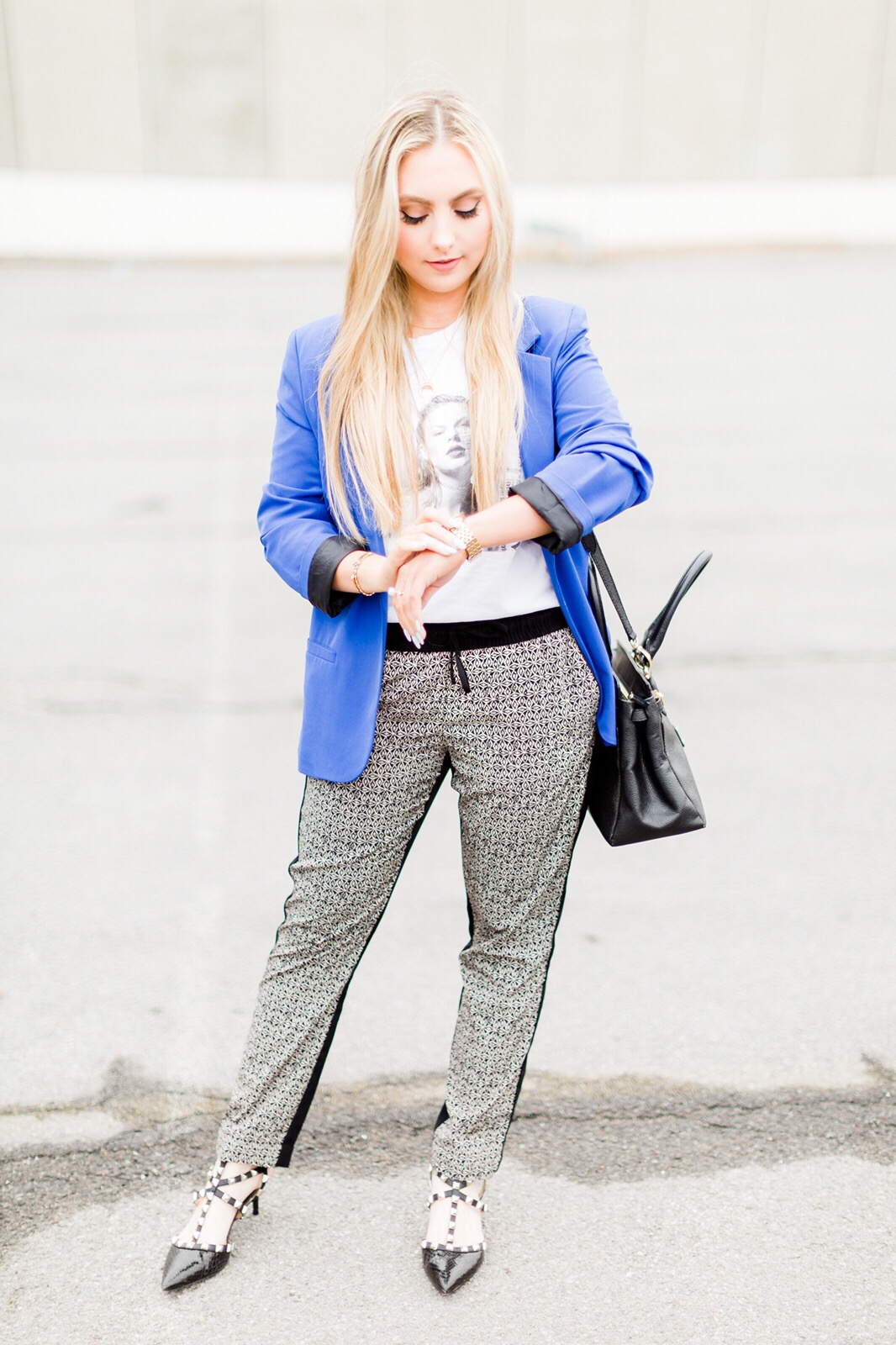 Happy Wednesday, everyone!
This week, I am pausing the ripped jeans for a quick minute and doing more of a business/workwear outfit.
First, I love these printed pants. They are stylish yet so comfortable. They give off a dressier vibe even though they feel like pajama pants. Anything that looks good but feels as comfortable as pajamas is a closet staple in my book!
Now, you can easily throw on a solid top with these pants and call it a day. But you know me, I like to go a little more risky than that. I mixed the print with a graphic t-shirt repping my girl, T-Swizzle. This was the t-shirt I received at the reputation Celebration event where I MET TAYLOR SWIFT which you can read about here. The black and white photo is what made it work with the pants, I think. Too much going on would have thrown the look off but the colorless image tied in perfectly.
Next, this blazer though! I borrowed it from my good friend Karina who basically told me she picked it out for me to wear. (What a great friend, right?) It's the perfect oversized fit that compliments any body type. The royal blue added a little color to the look which I loved.
Finally, accessories! I know you've seen these shoes before! They are SO comfortable because of the kitten heel. The brand is BCBG Generation but I picked up these babies at DSW. I actually went back and bought a second pair when I fell in love with them. This bag is one that's been missing from the blog for a while but I definitely want to bring it back because it is so cute. It is a satchel from Henri Bendel and I bought it during the summer I spent interning at a fashion company in New York City. It is very special to me for that reason, as it brings back the good memories of my time in the city. Do you have a sentimental piece of clothing or accessory?
Okay, I am signing off now! See you next week for a new post! Let me know if you have any recommendations of things you want to see in the comments!
Xo, Natasha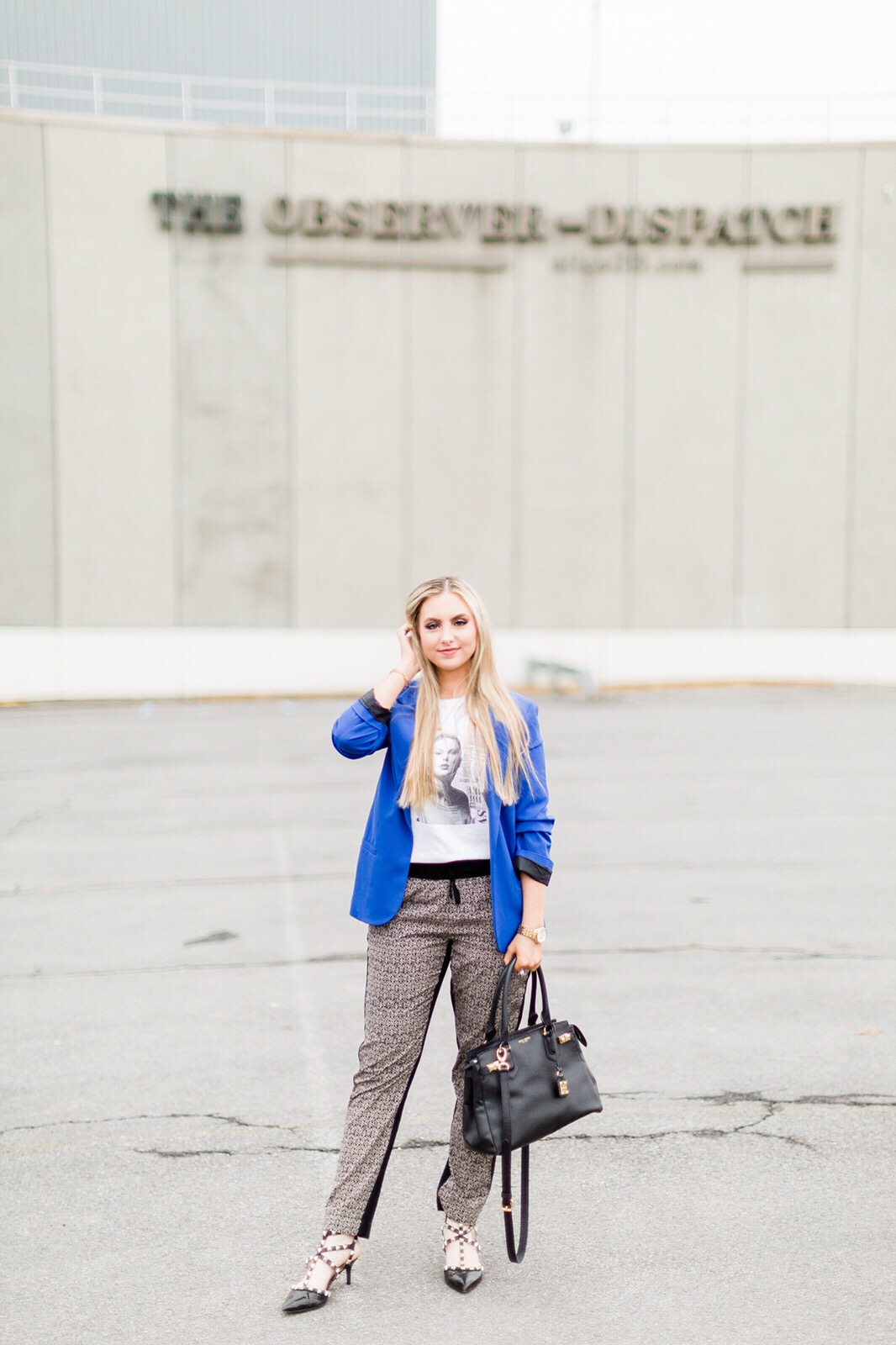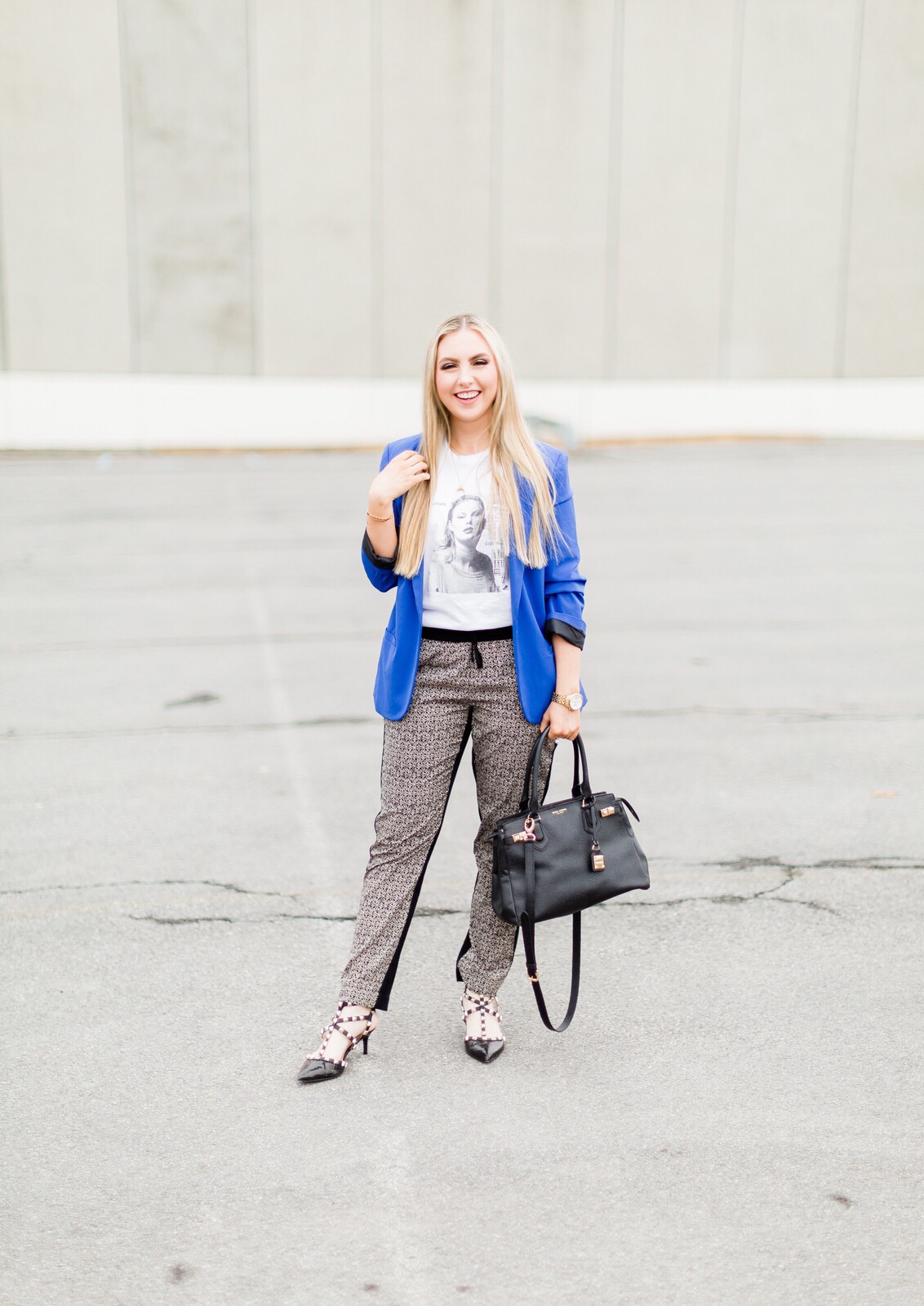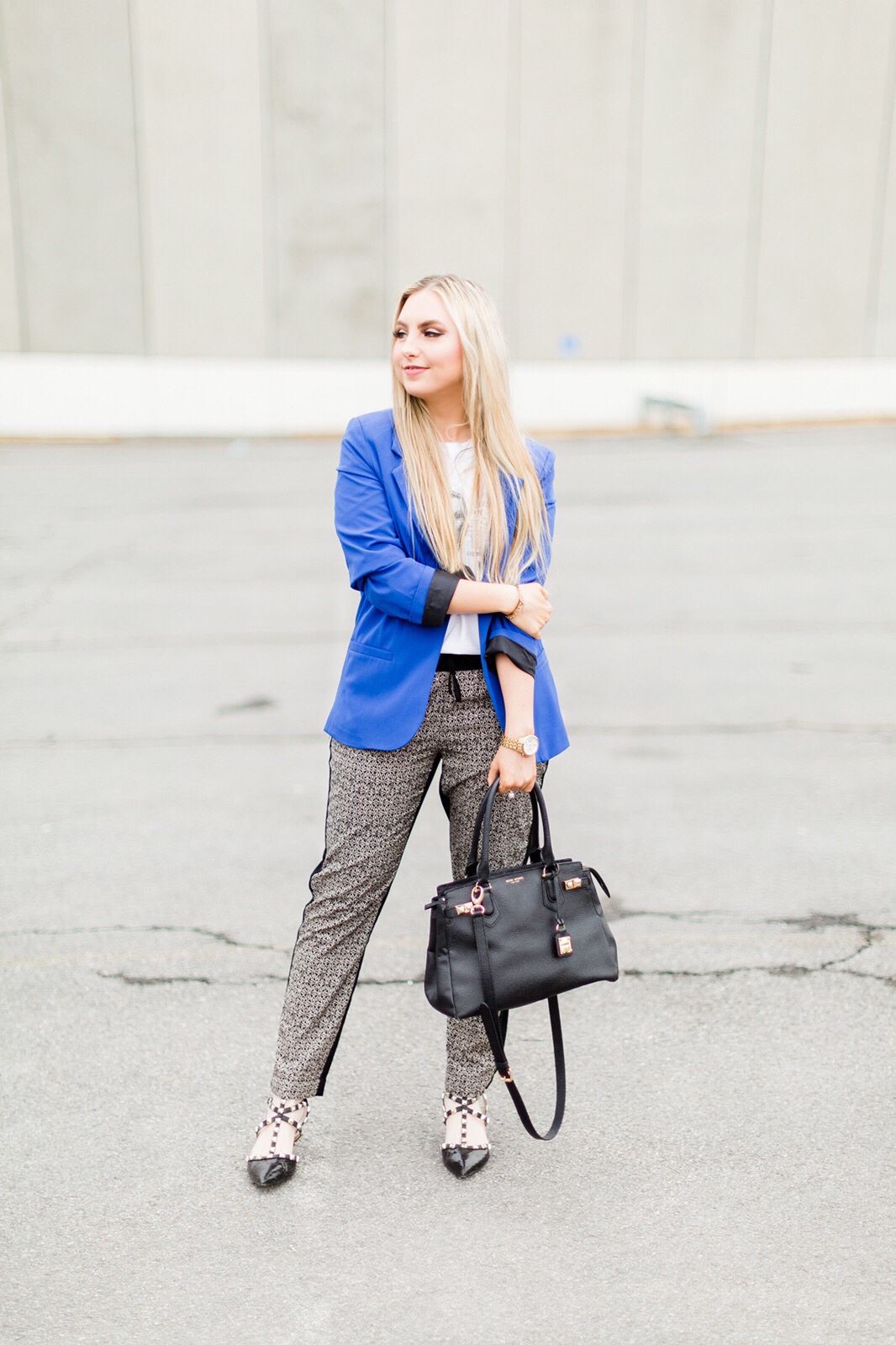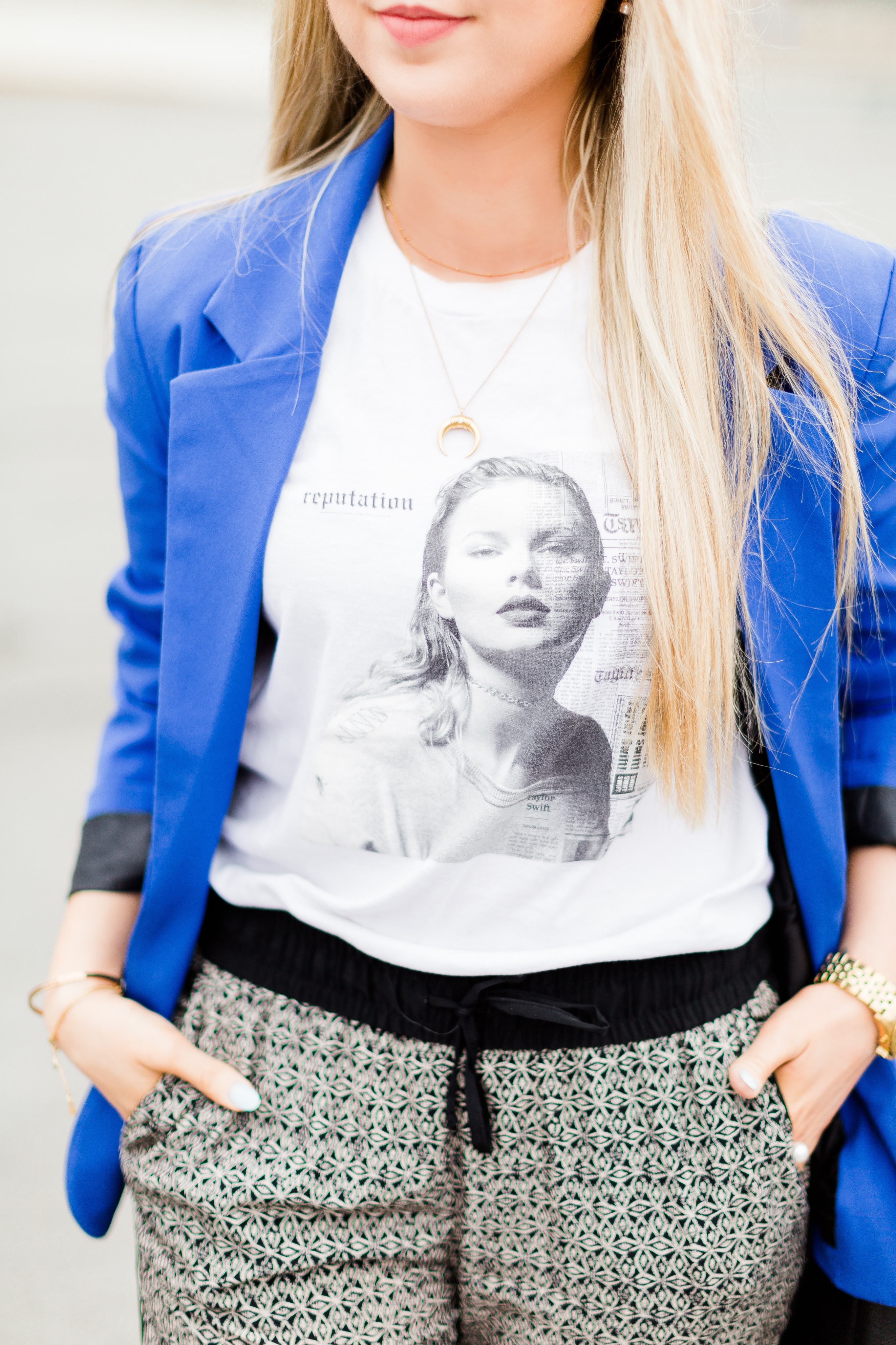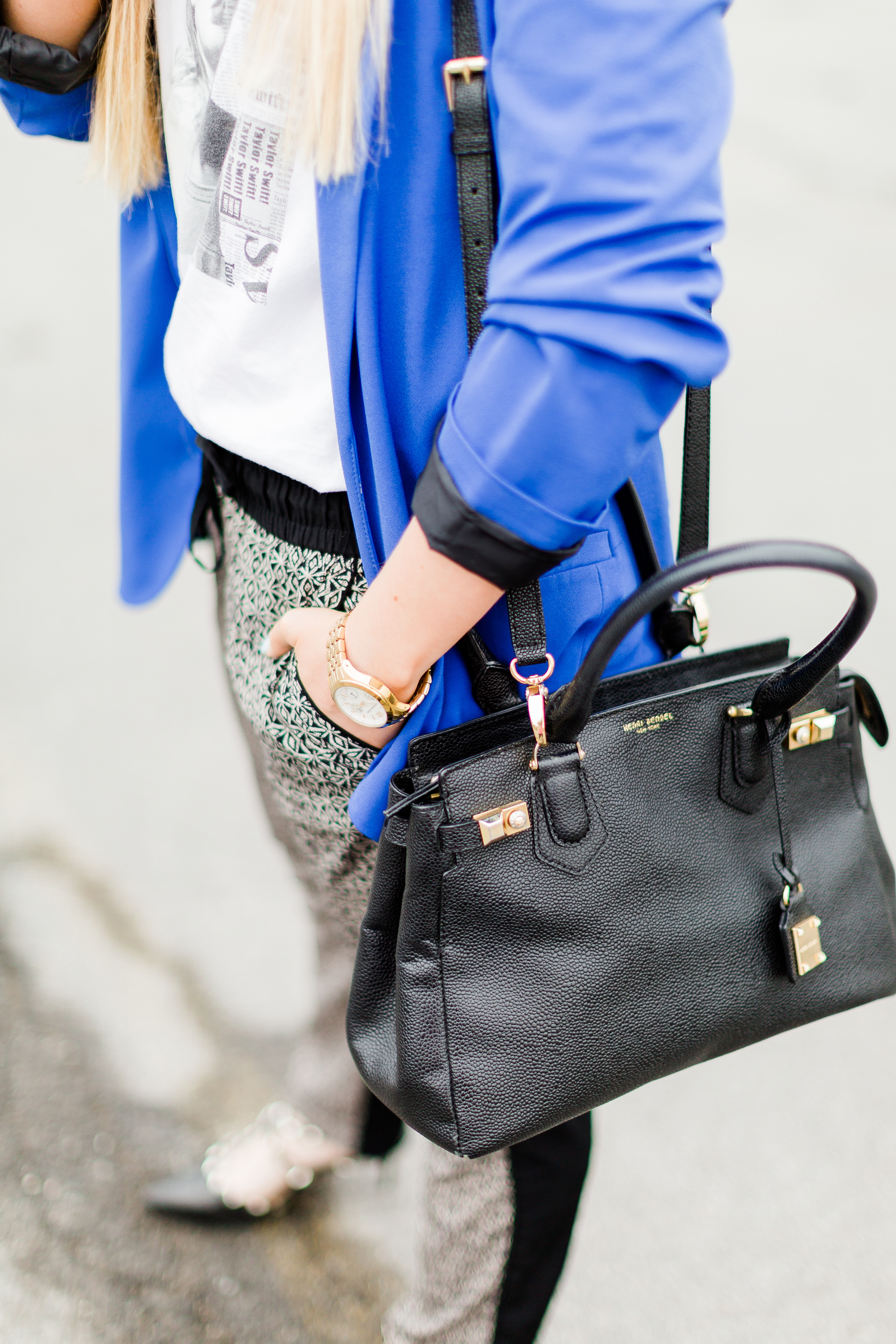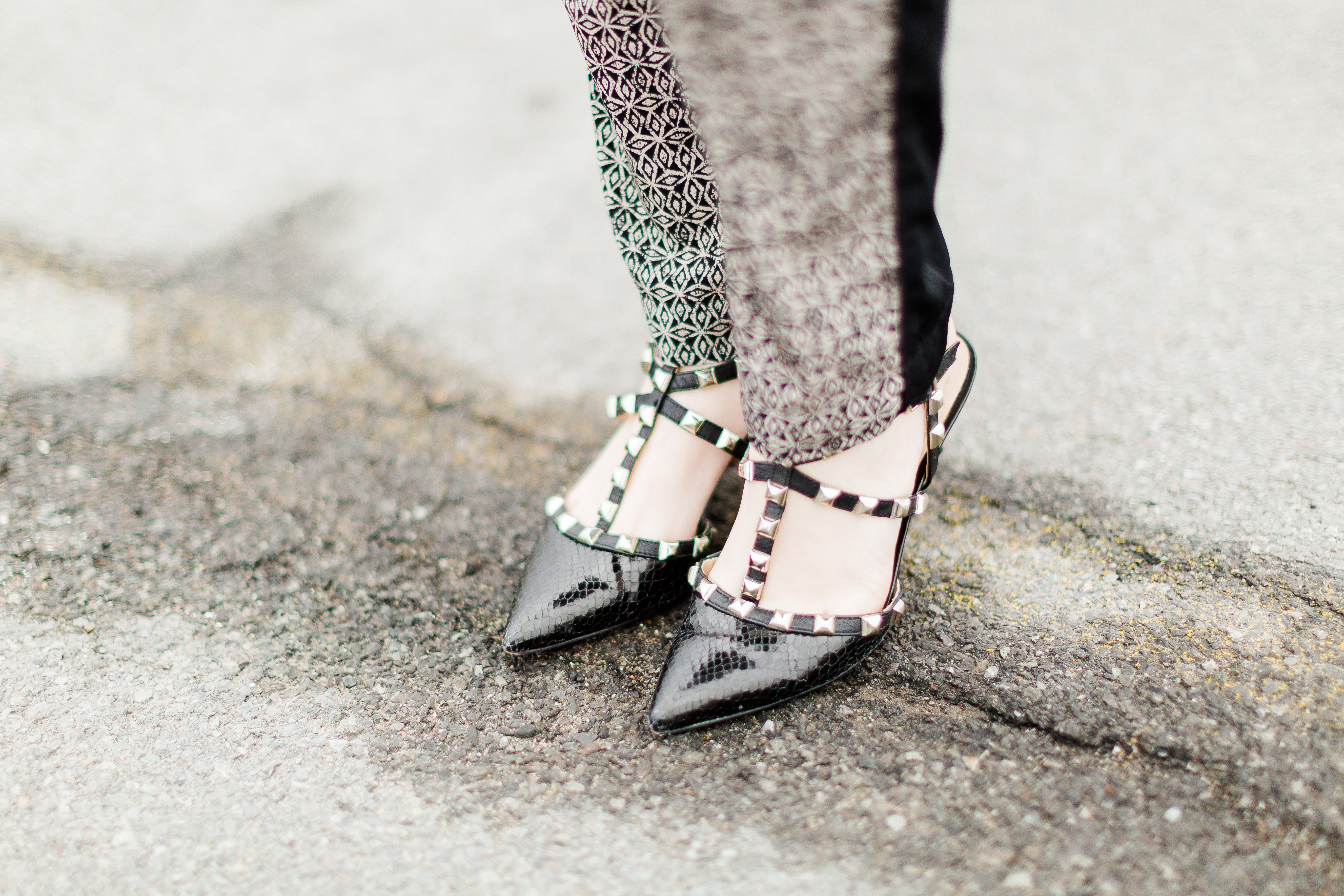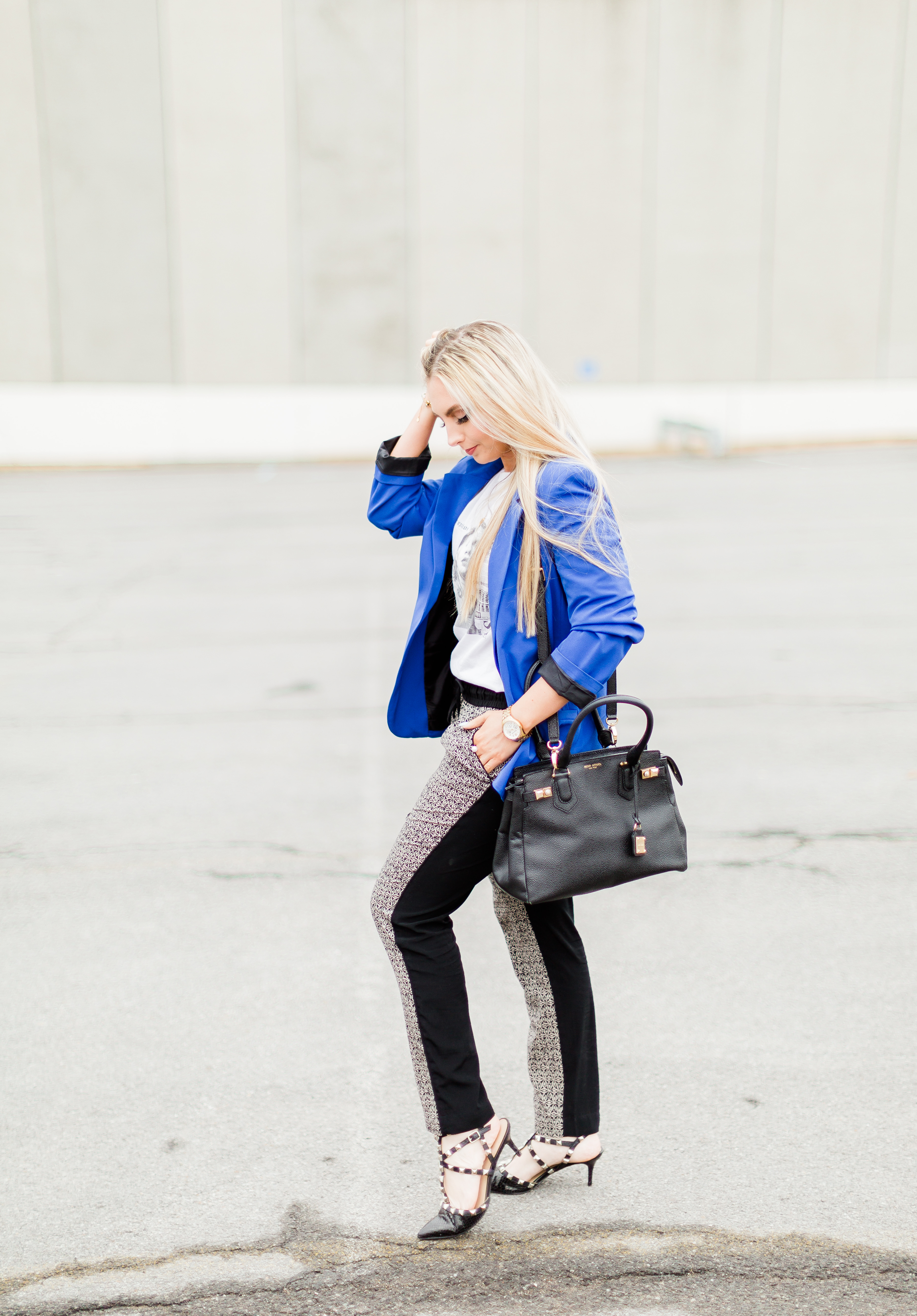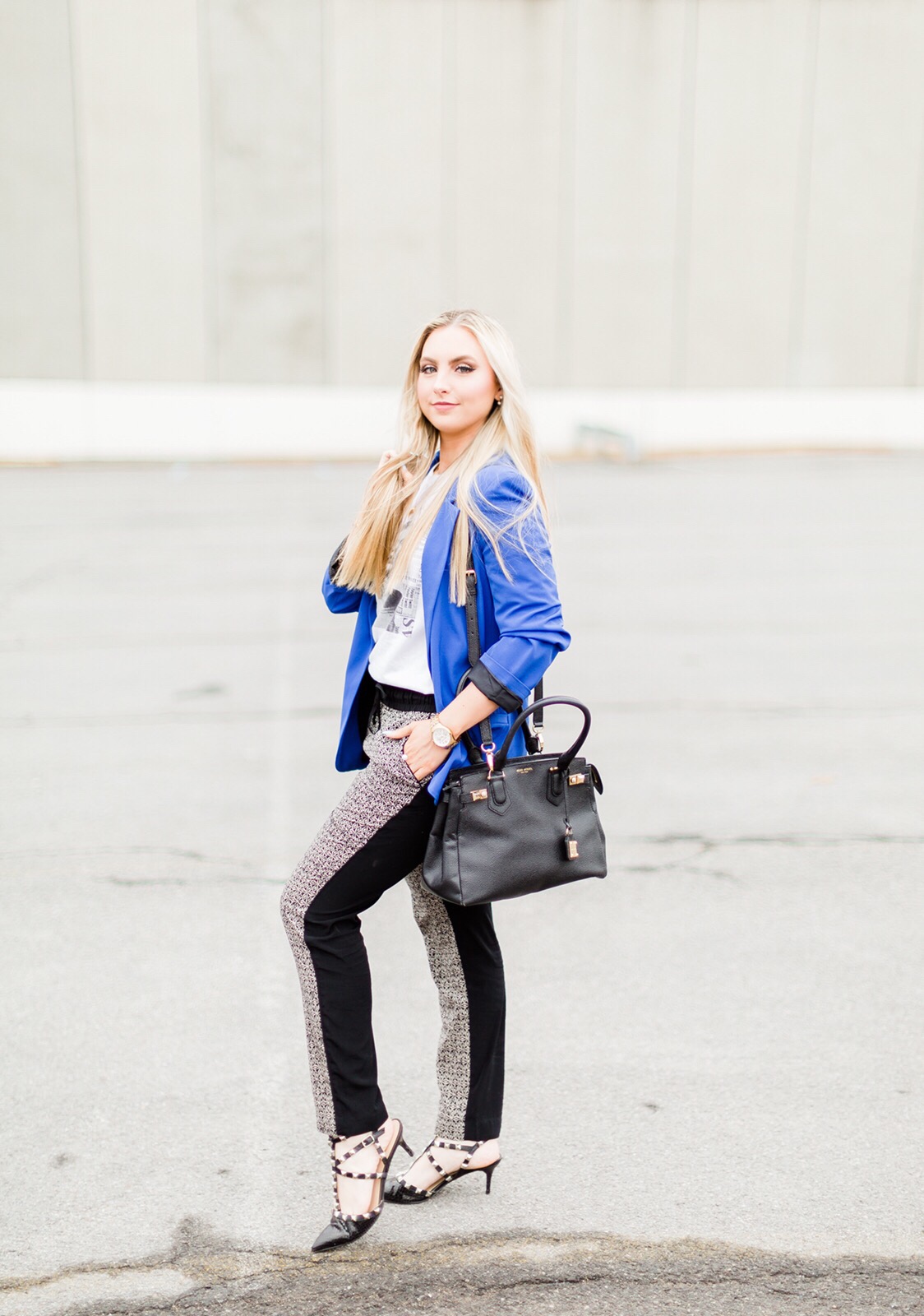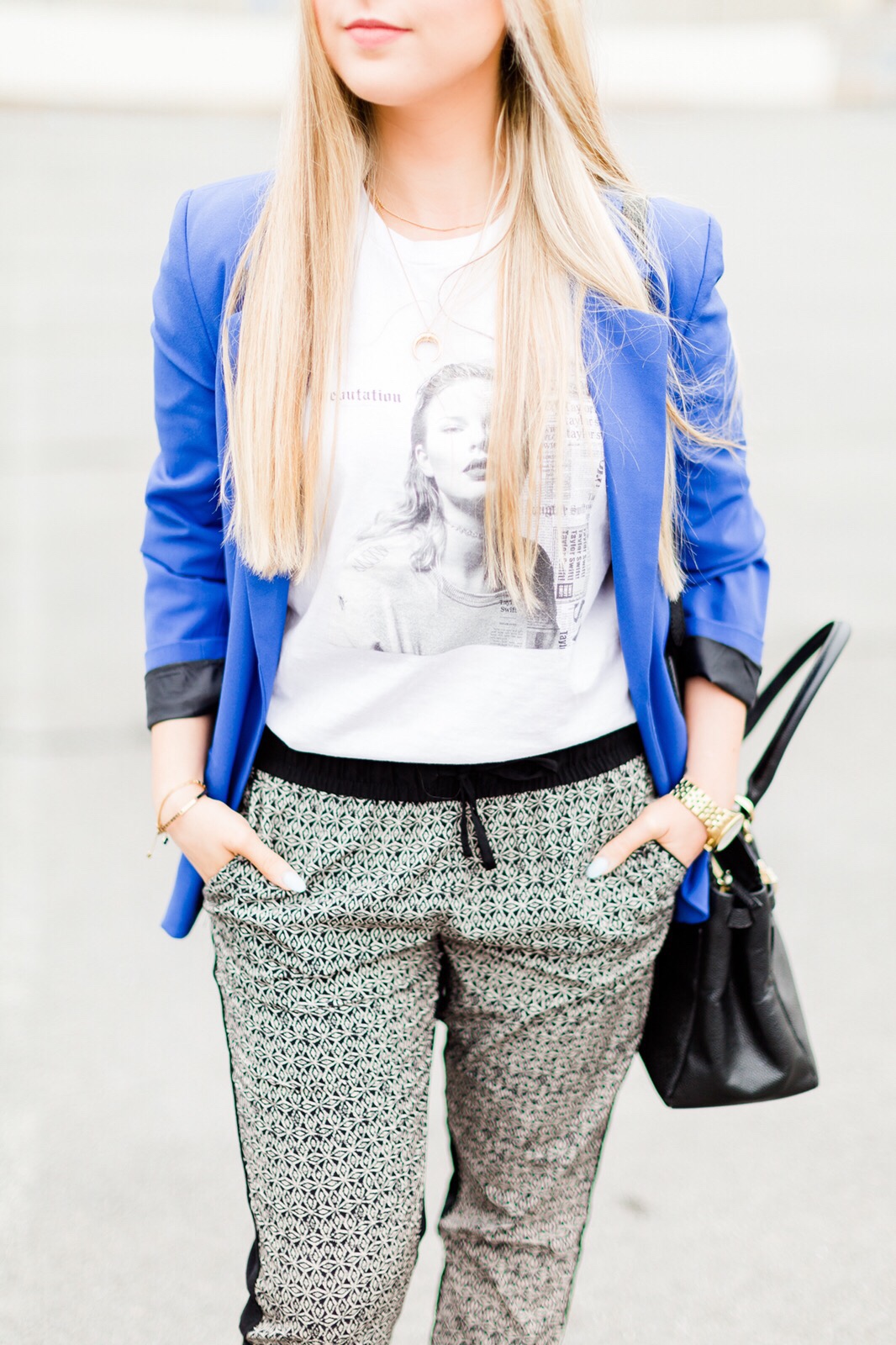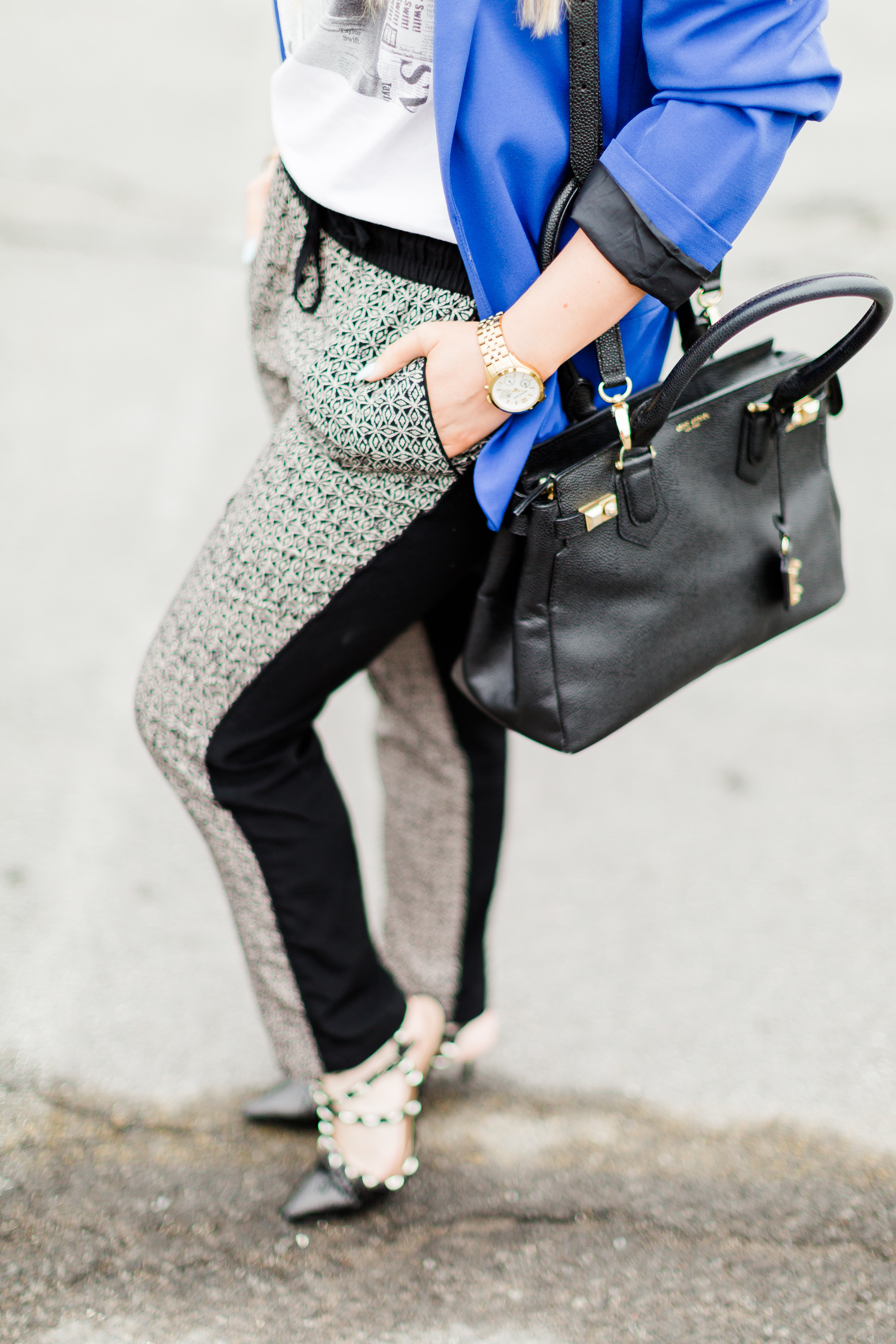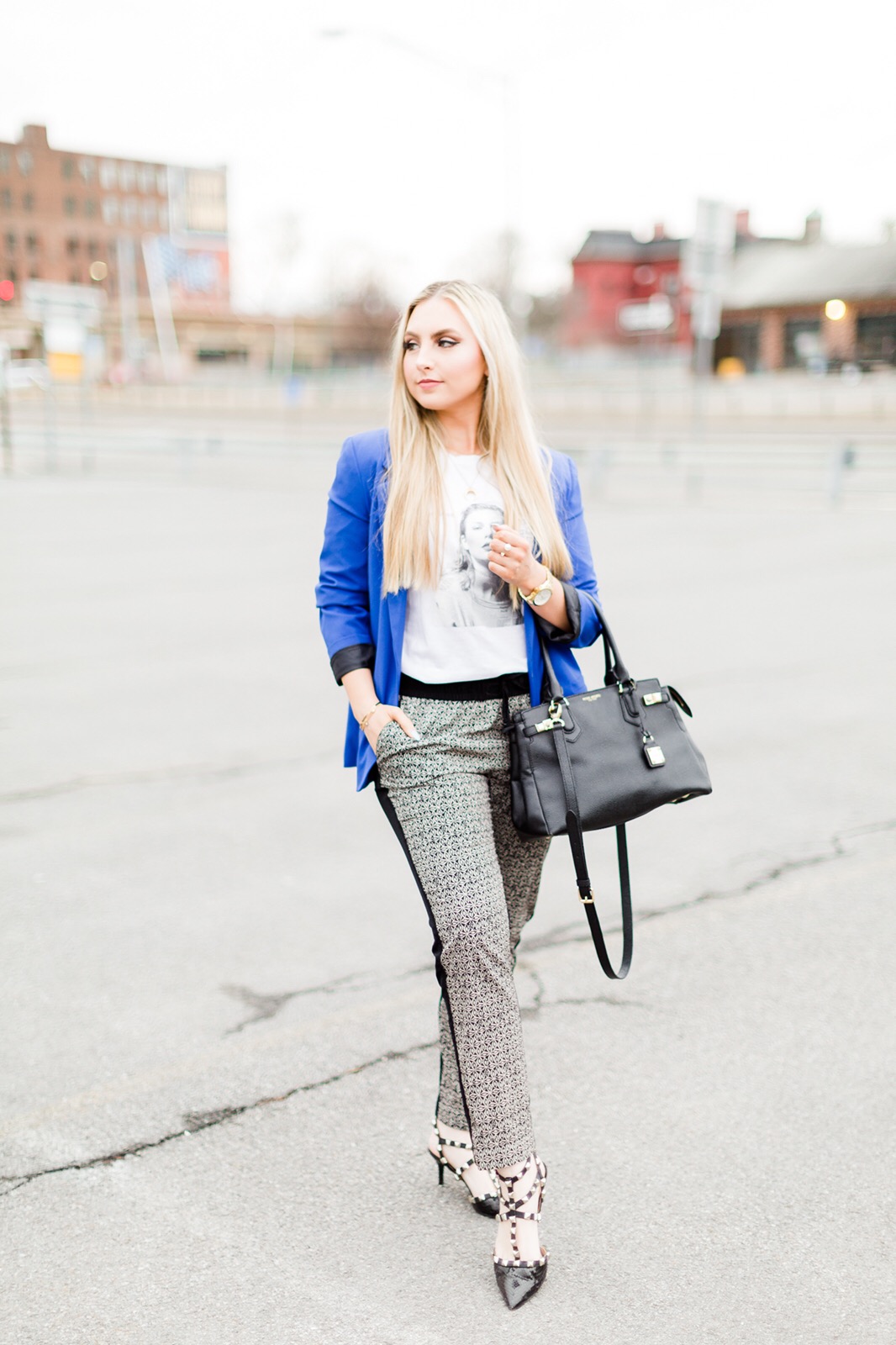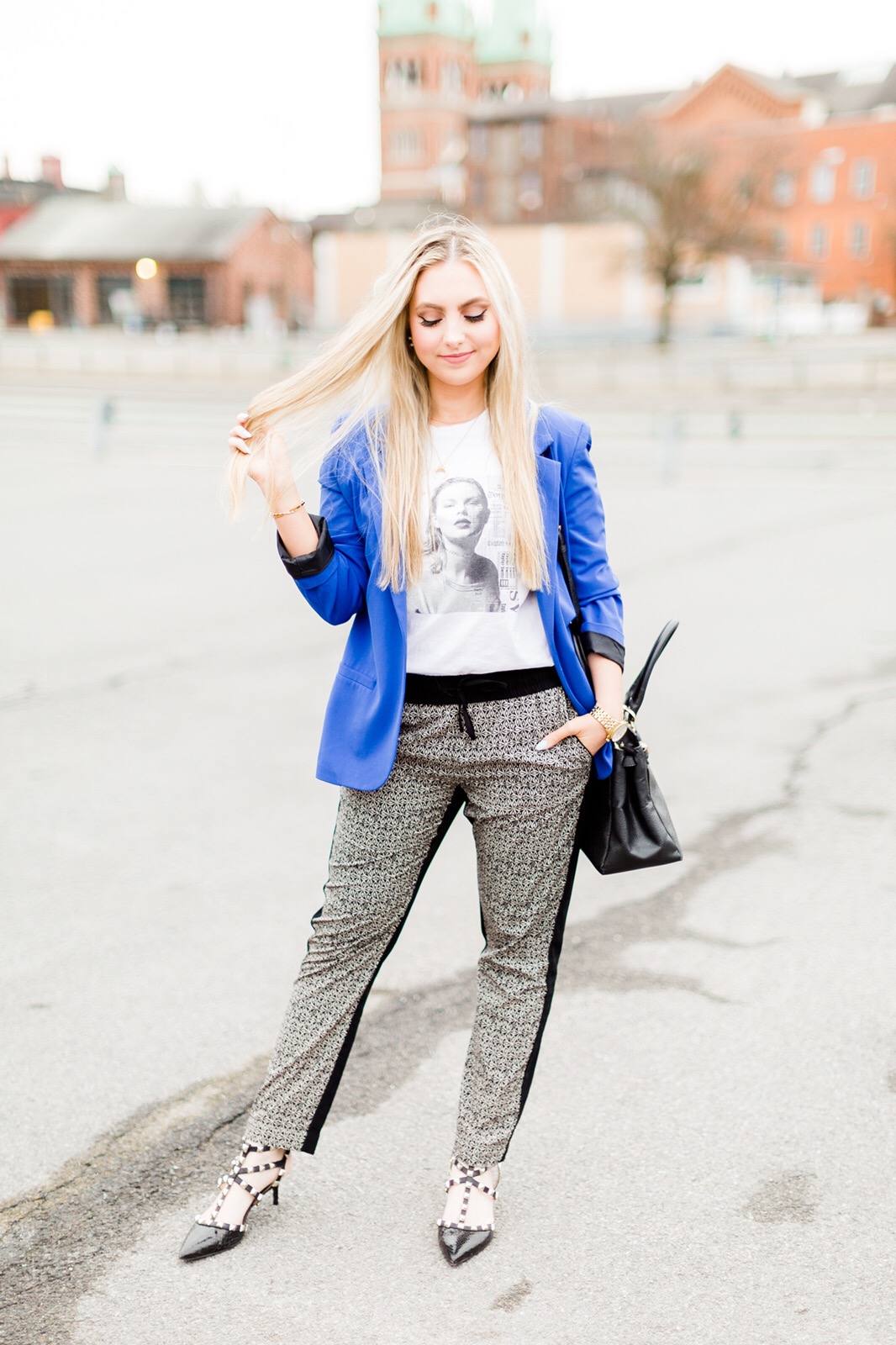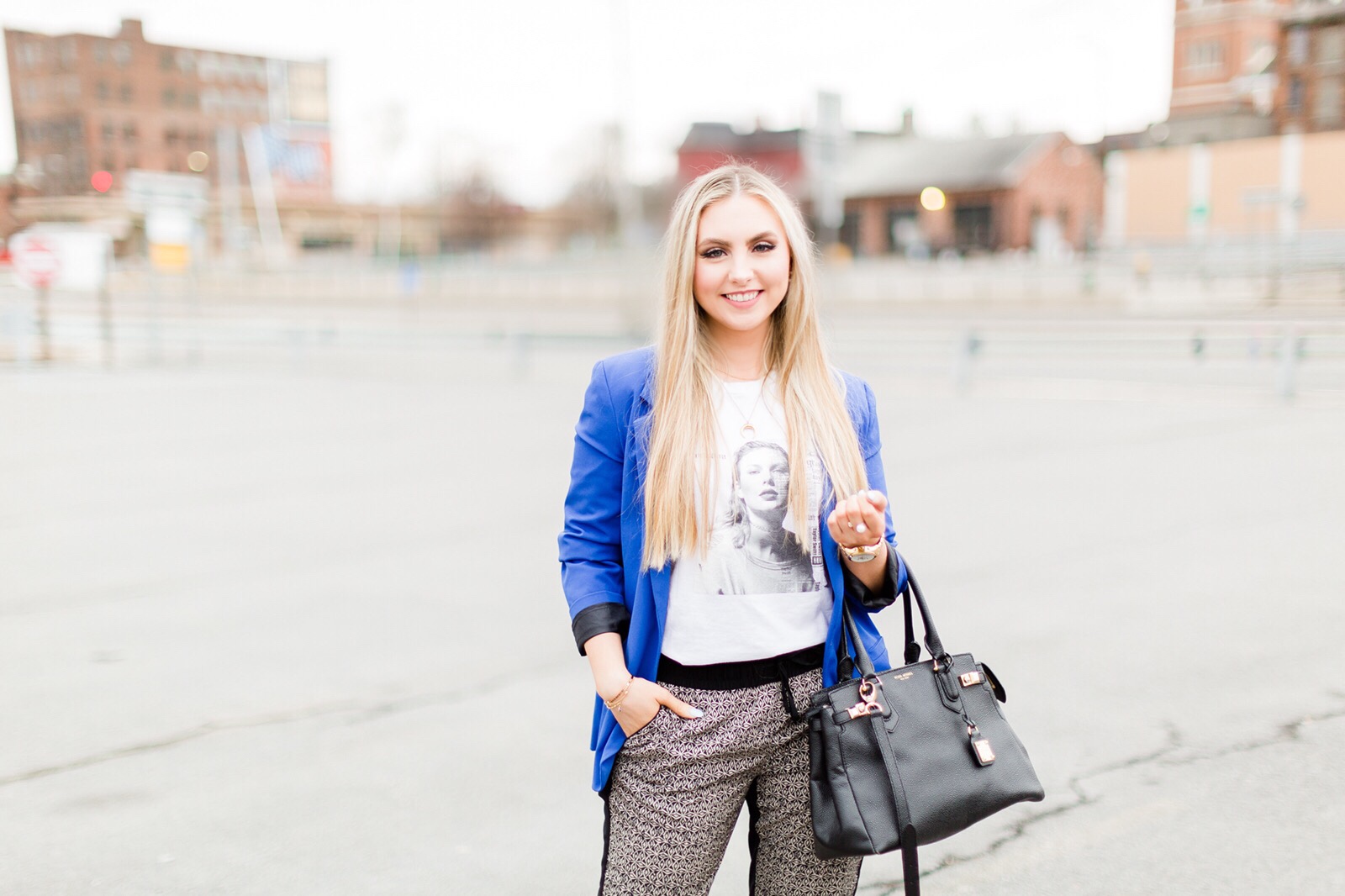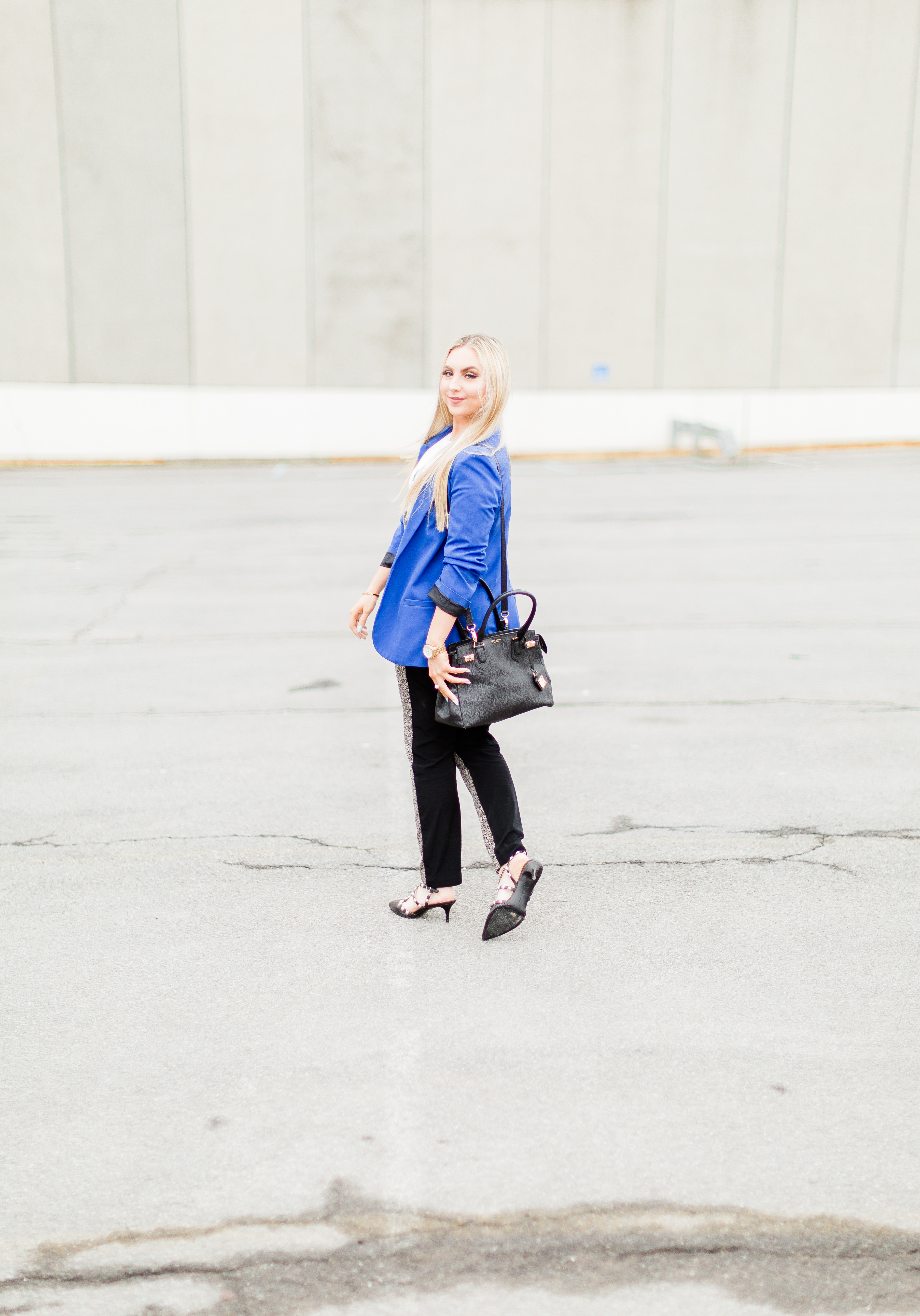 Photography by Molly Elizabeth Photography
Useful Links
Outfit Details
Molly Elizabeth Photography
My Social