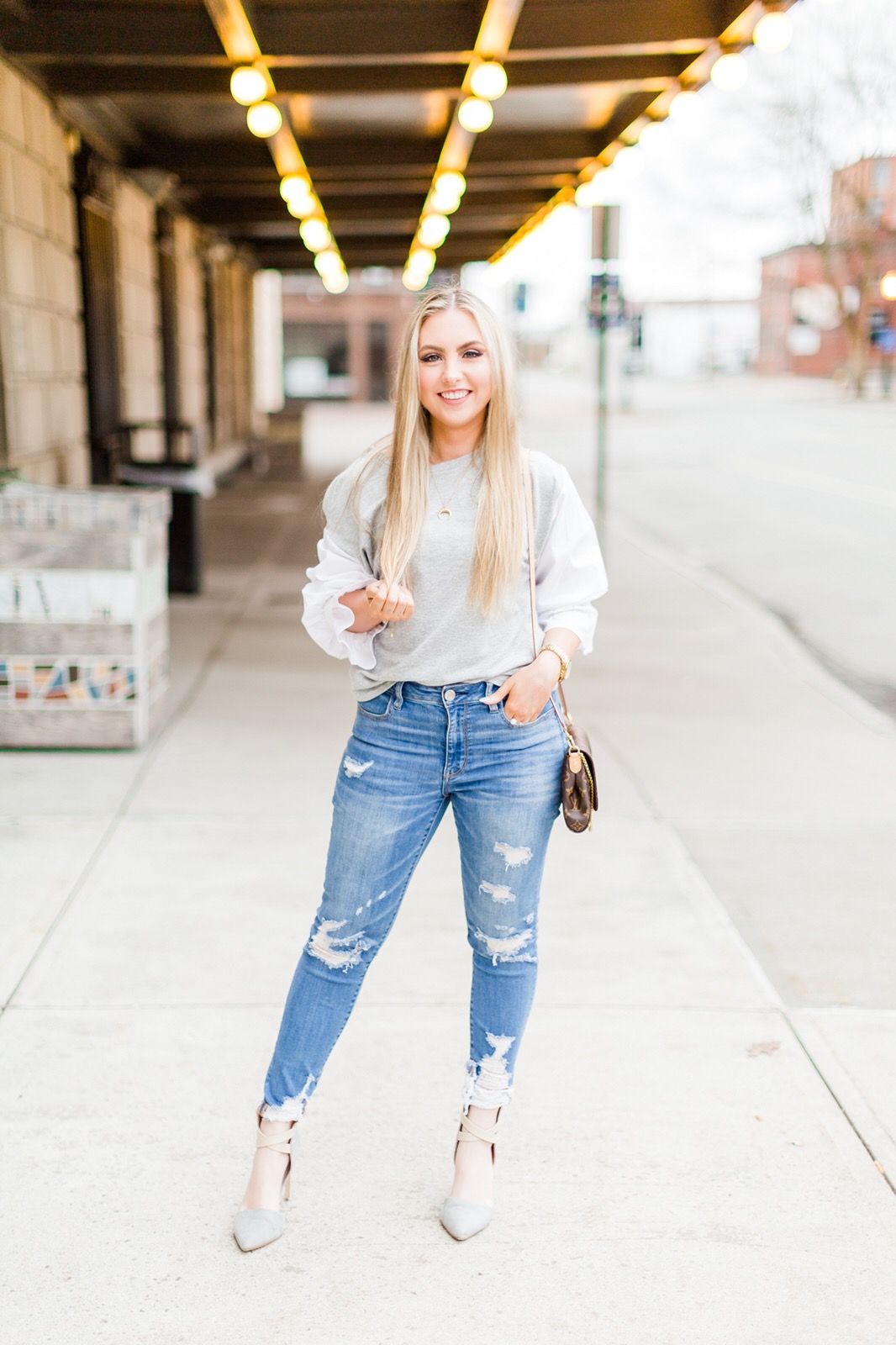 Happy Wednesday, everyone!
Today I am sharing an outfit featuring yet another TJ Maxx find. I'm pretty sure my mom found this top and I have got to say, I get at least 90% of my fashion sense from my mom. She always picks out the cutest pieces and spoils me rotten. #OnlyChildClub
I am OBSESSED with the puffy sleeves trend so while this top did not look like it had them on the hanger, the sleeves had elastic around the wrists and after pushing up the sleeves, it created a puffy sleeve silouette that I really loved. I also love the two-tone look, it added some dimension to an otherwise simple top. The gray torso part of the shirt was a jersey material, so it was stretchy and comfortable while the sleeves dressed it up. Perfect combo in my book.
I tucked the front of the shirt into some high waisted ripped jeans from American Eagle. I liked the look of a lighter wash against the light top, it made it perfect for spring!
And finally, my favorite heels from Just Fab came in clutch with this look and matched the top perfectly.
Heels + Jeans = Love.
What has been your best TJ Maxx/Marshalls find? Let me know in the comments!
See you next week!
Xo, Natasha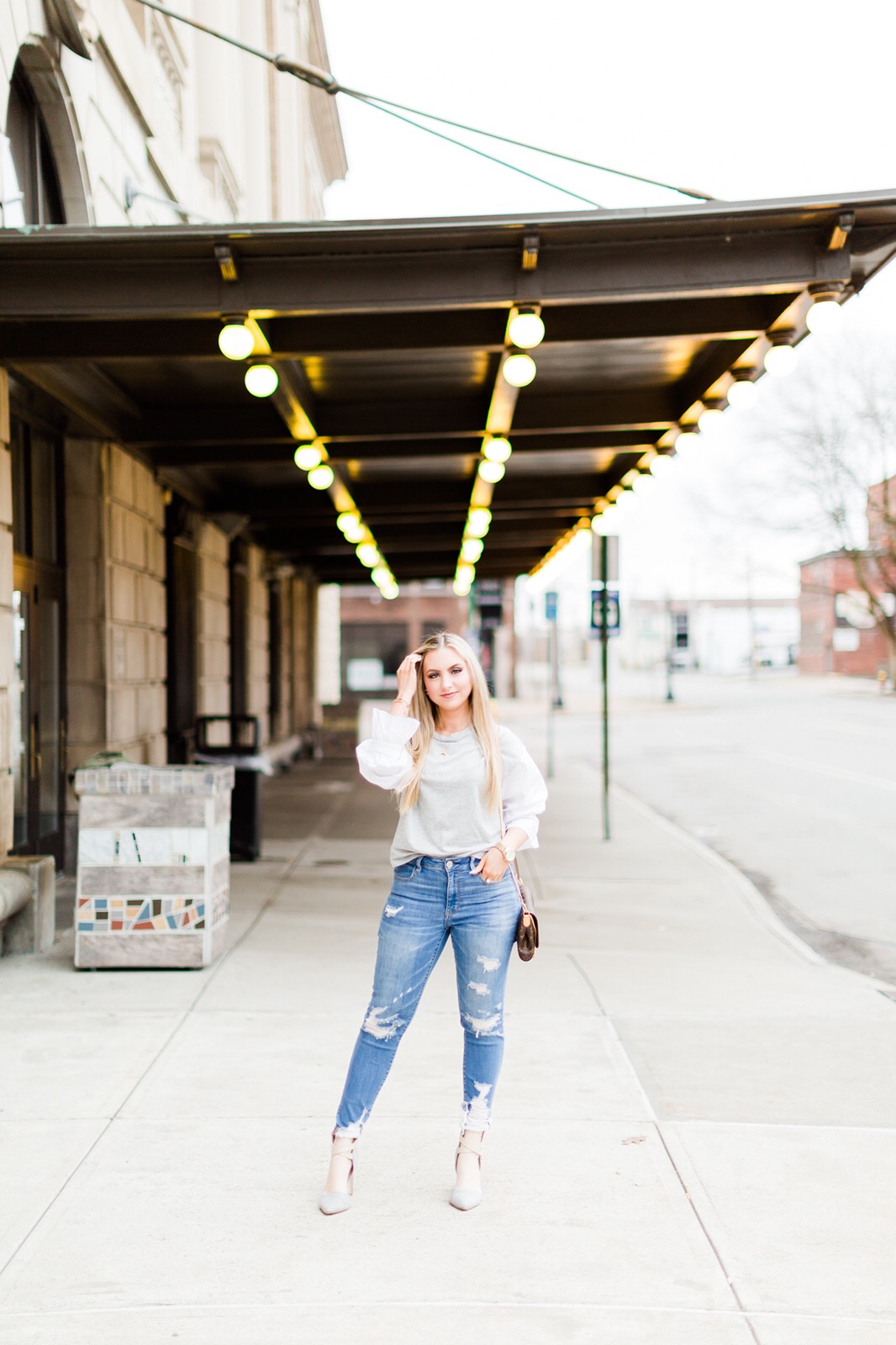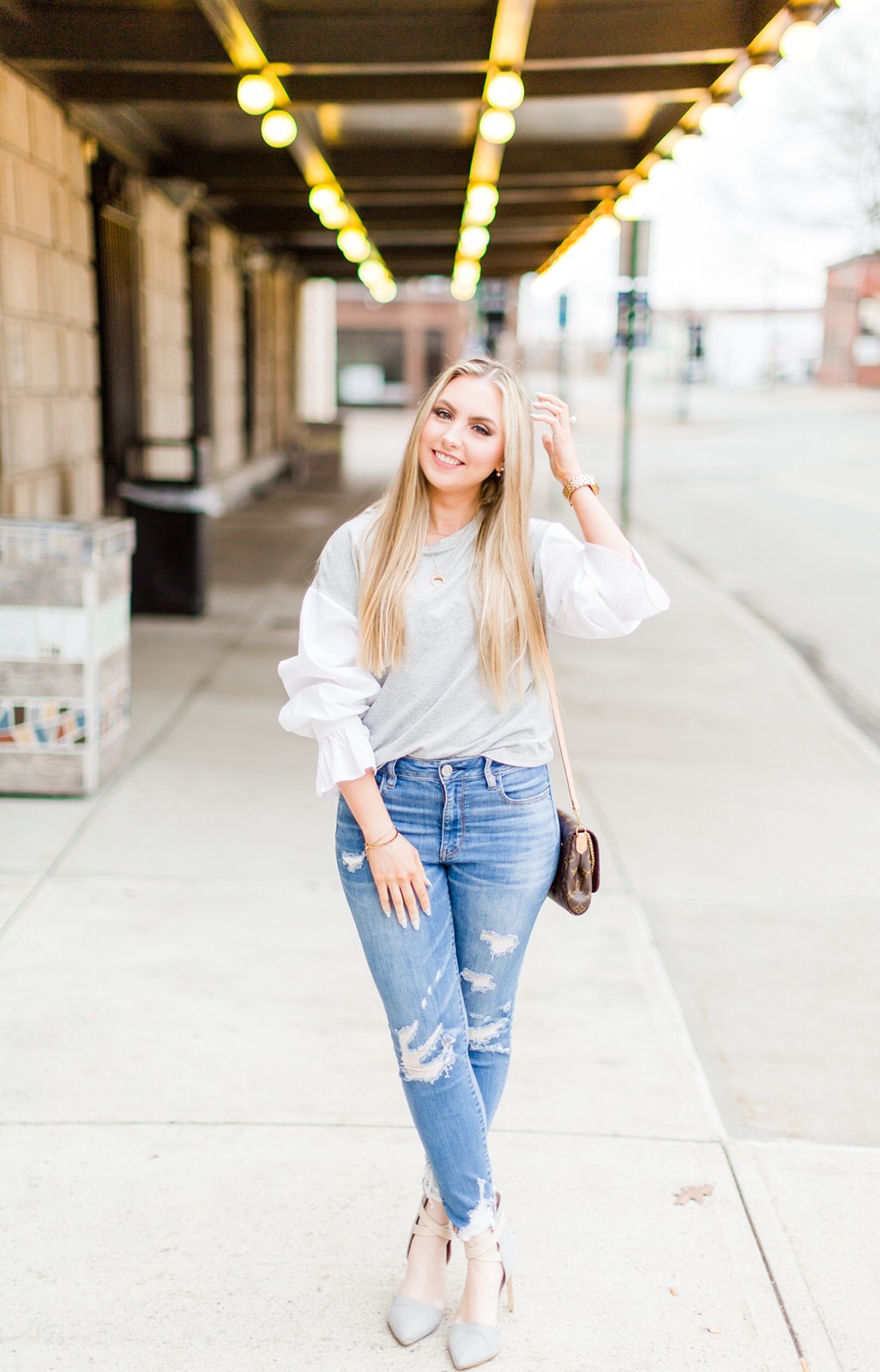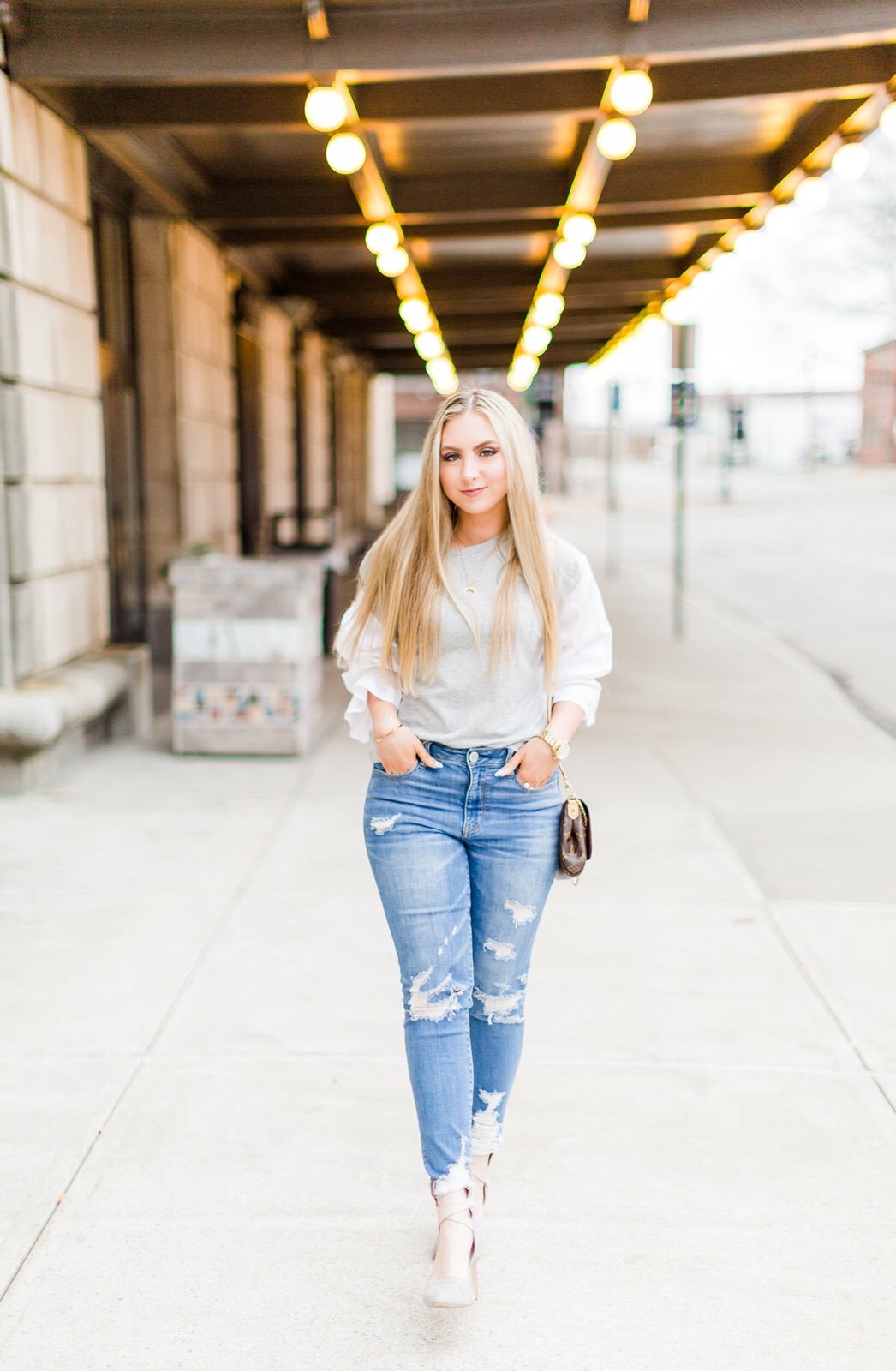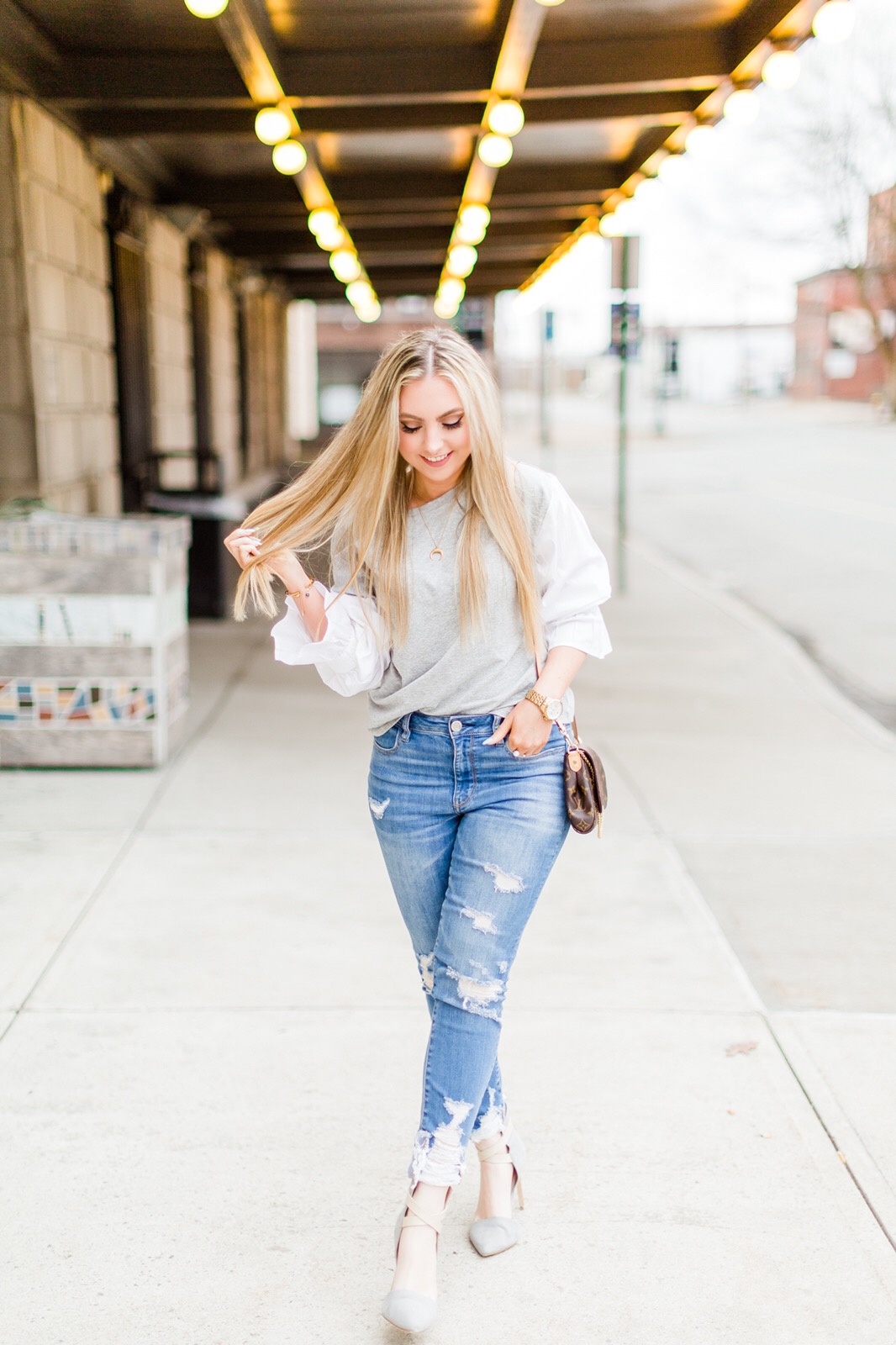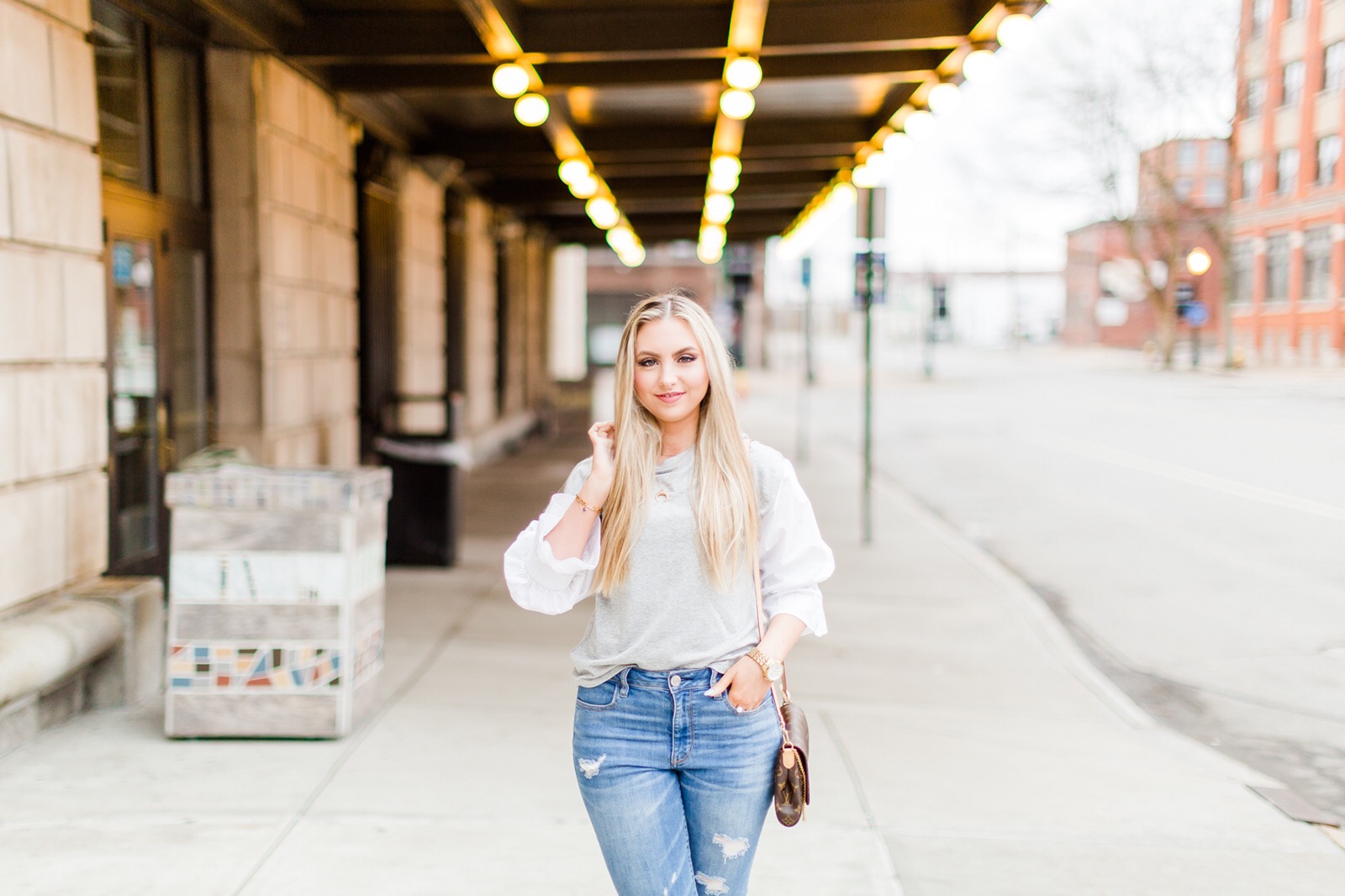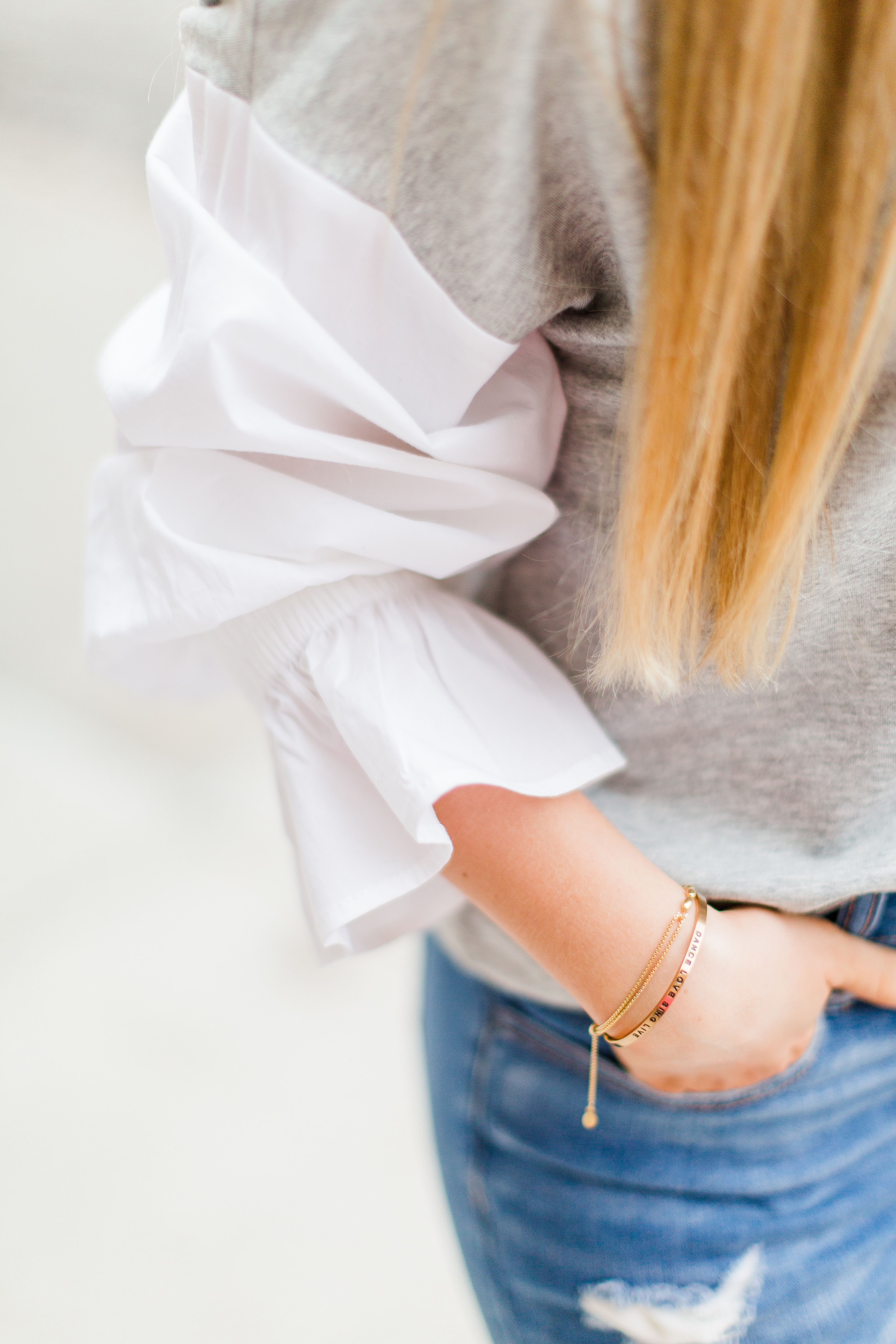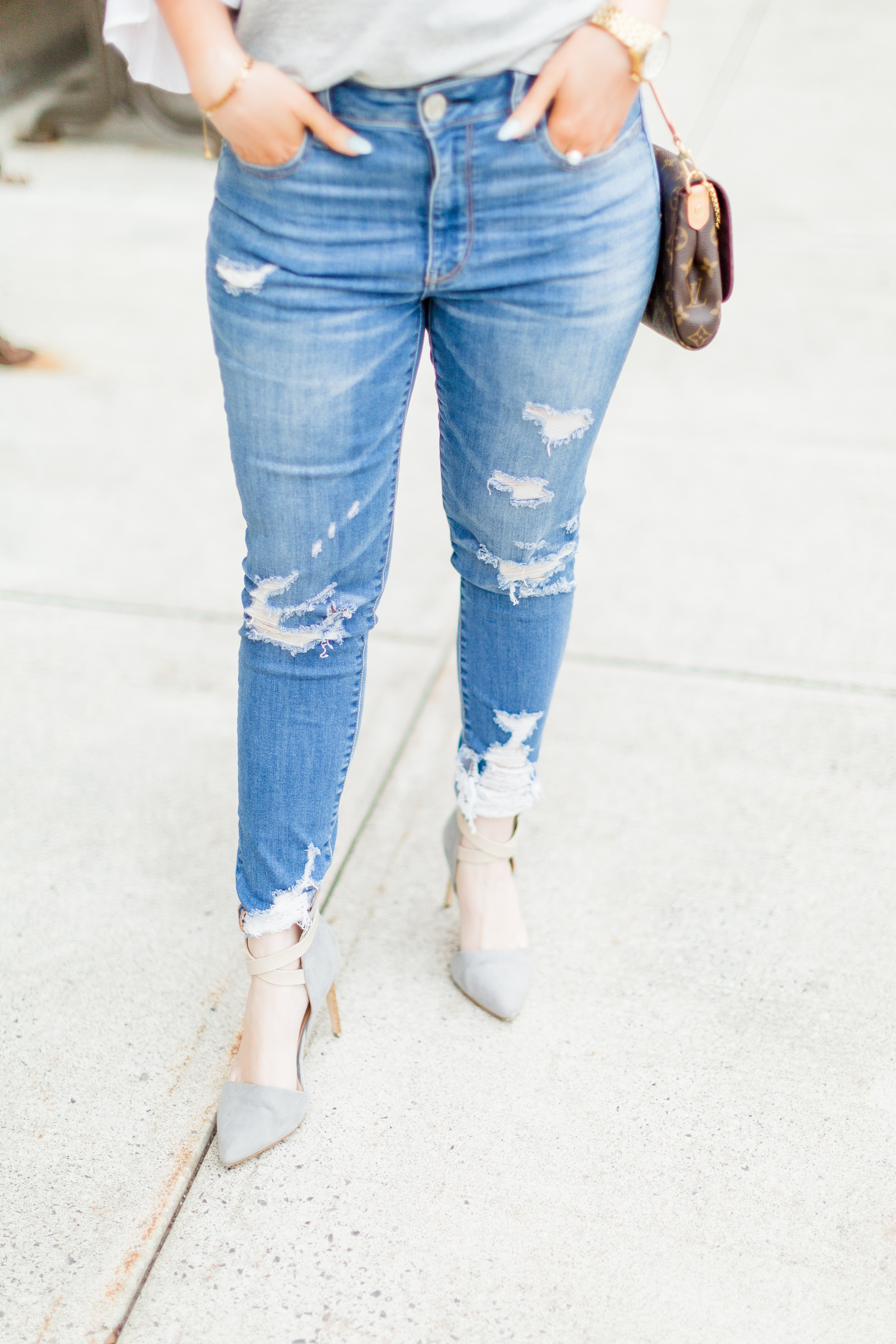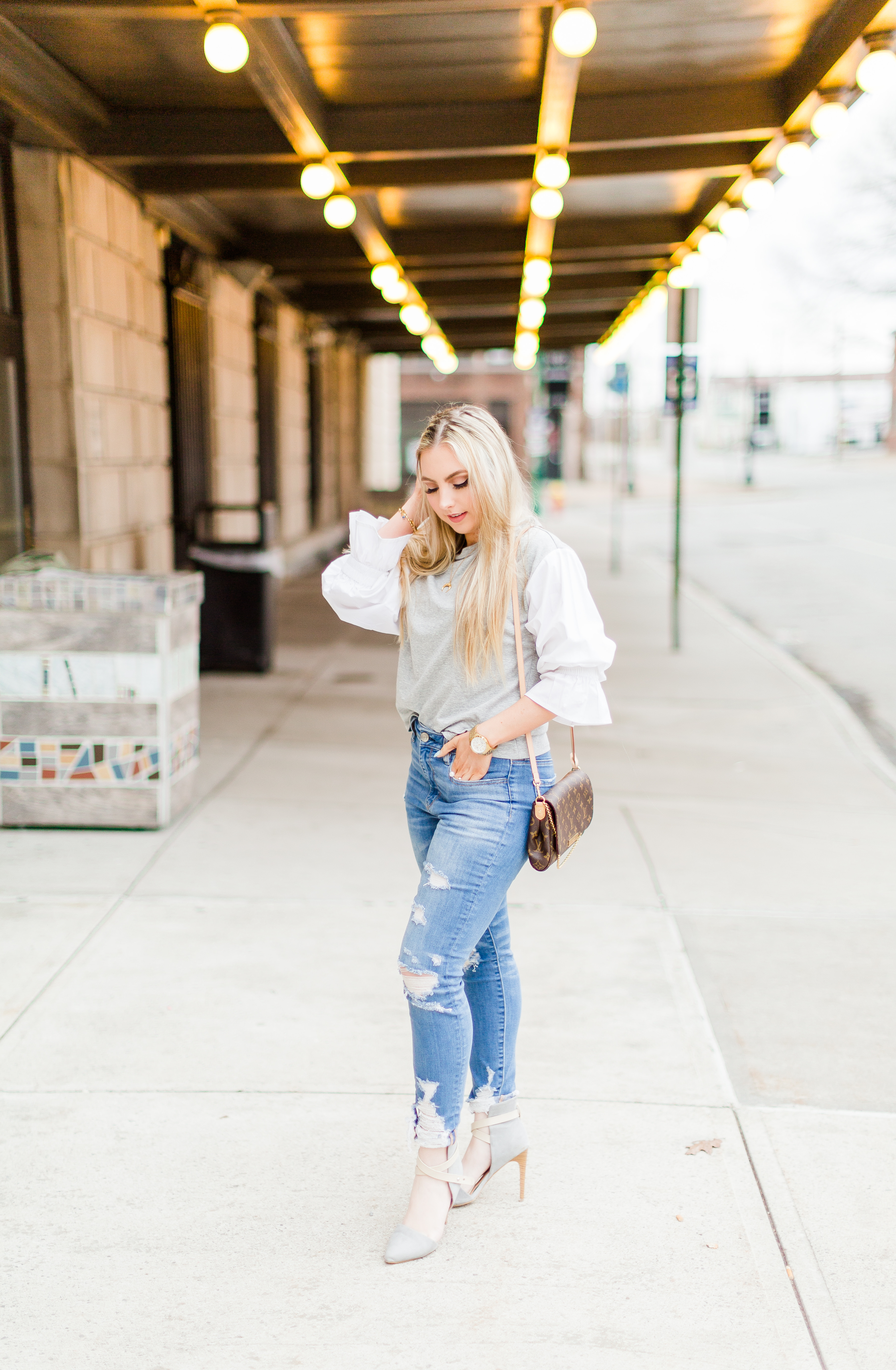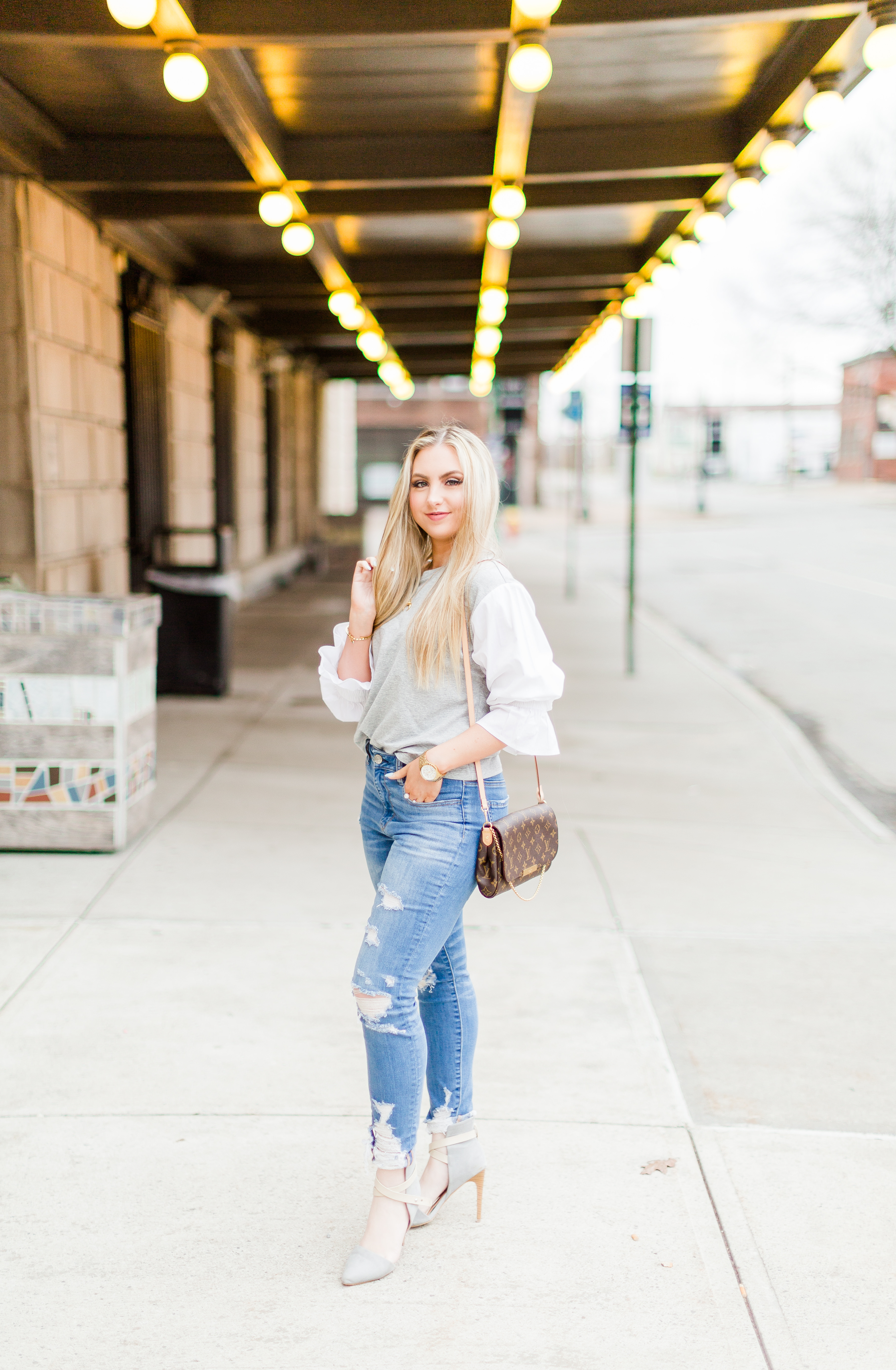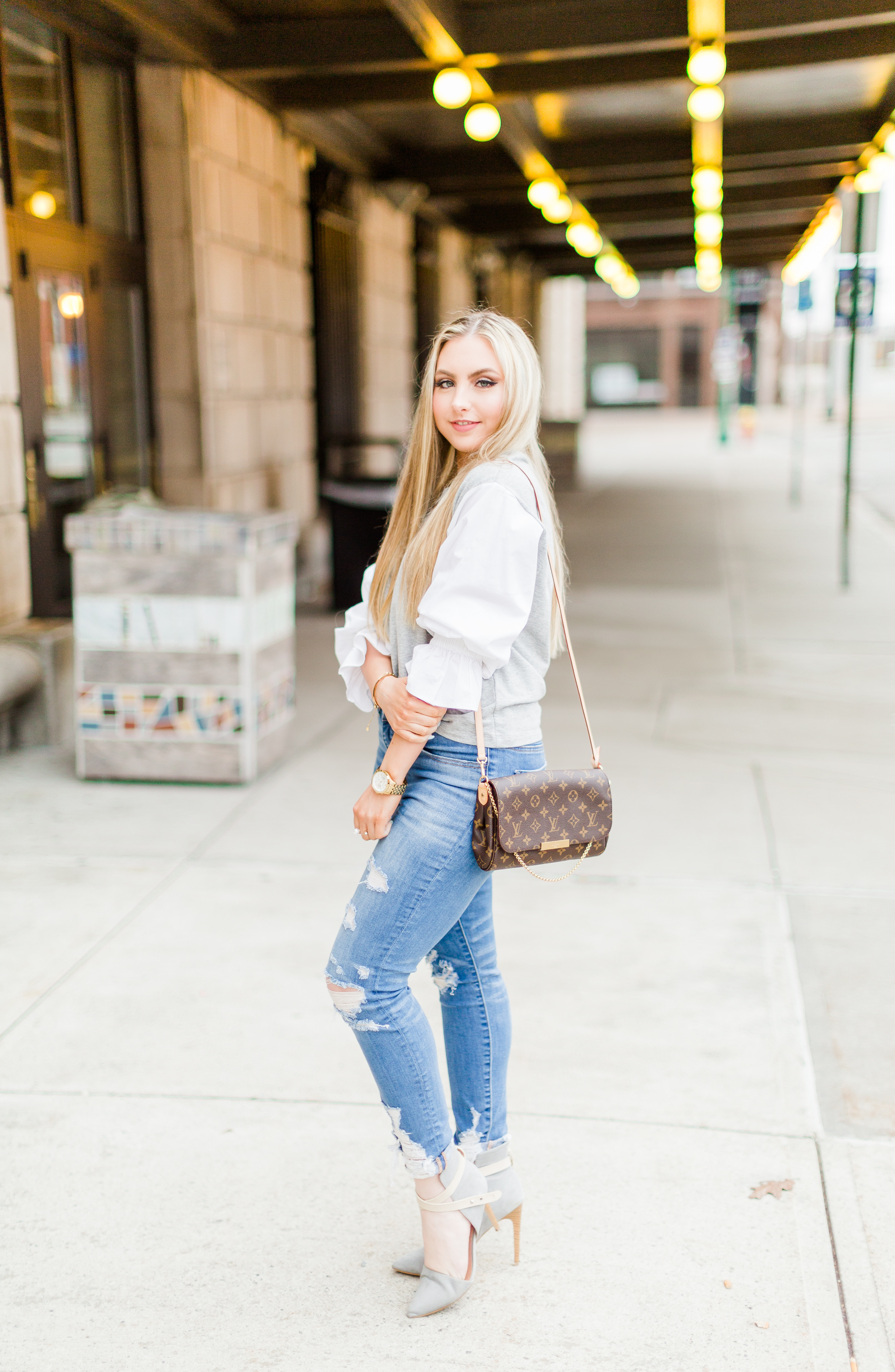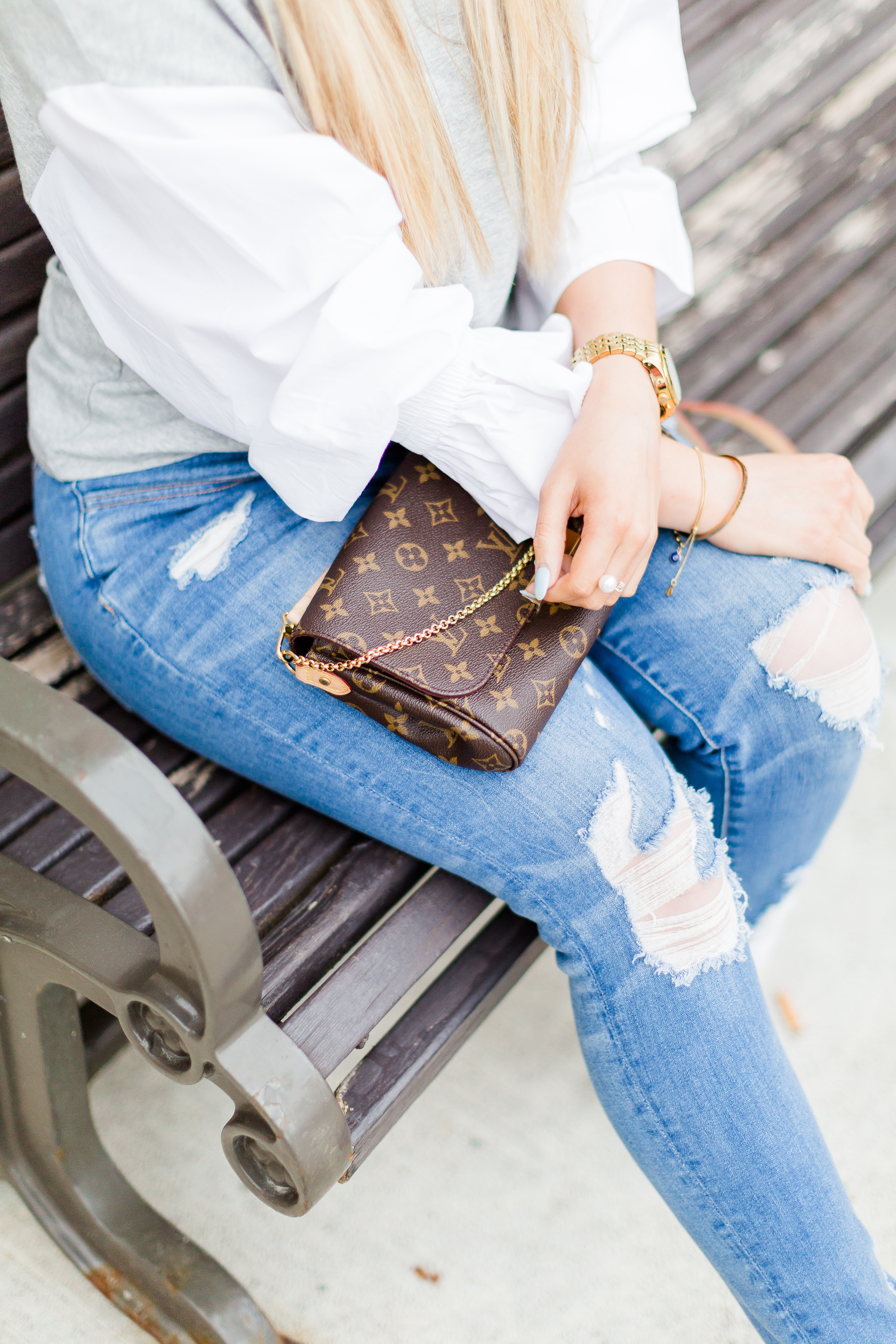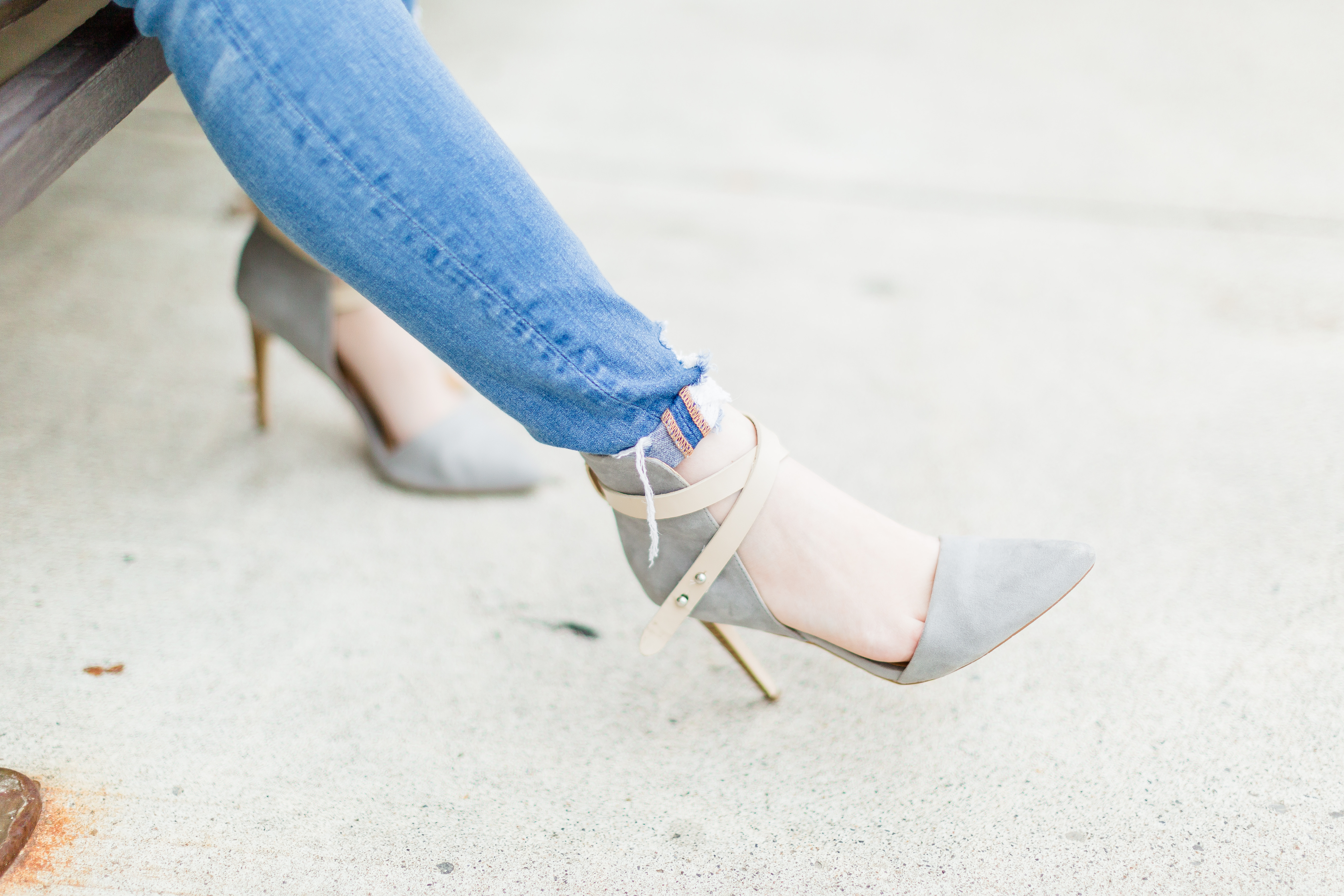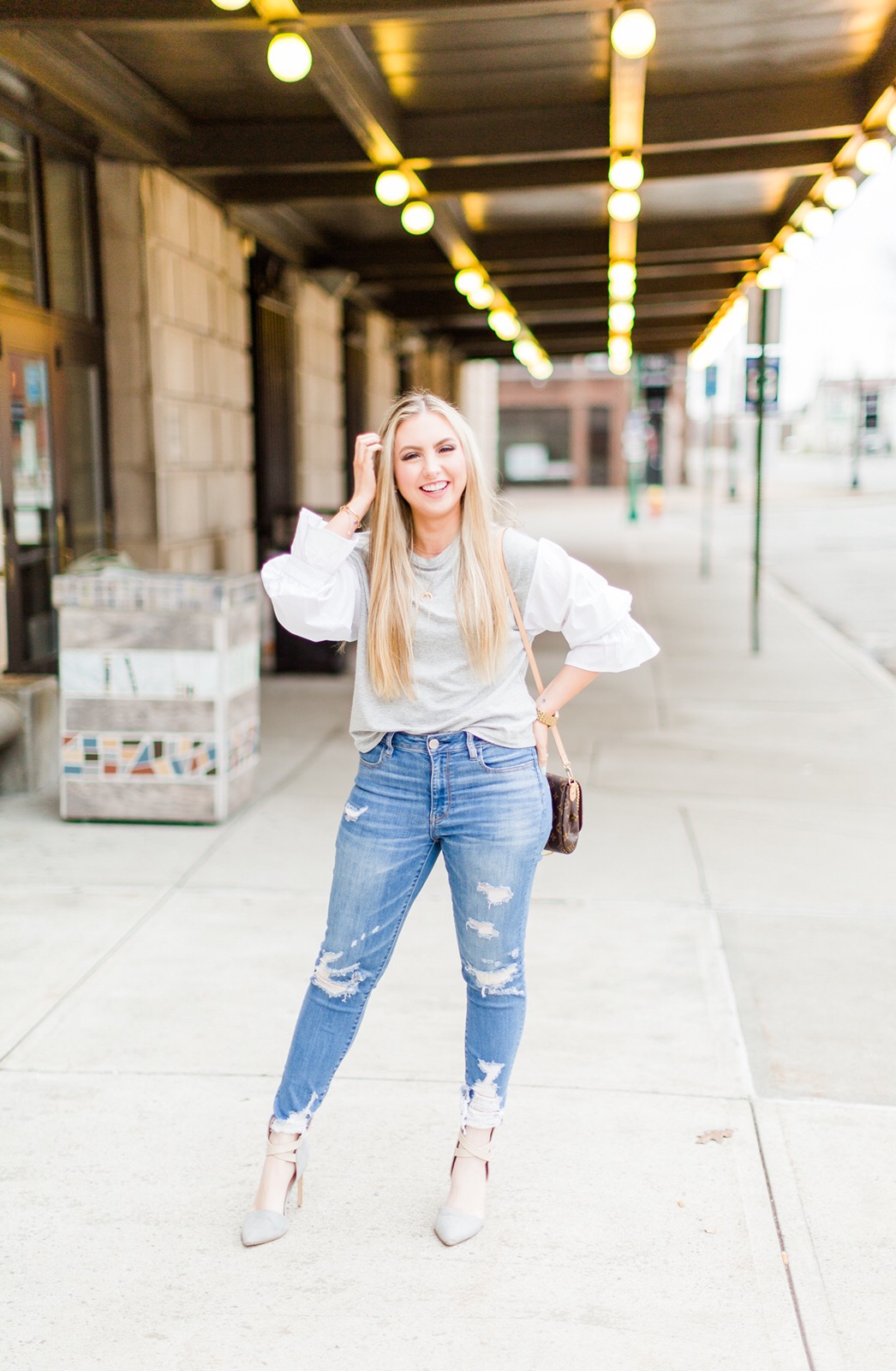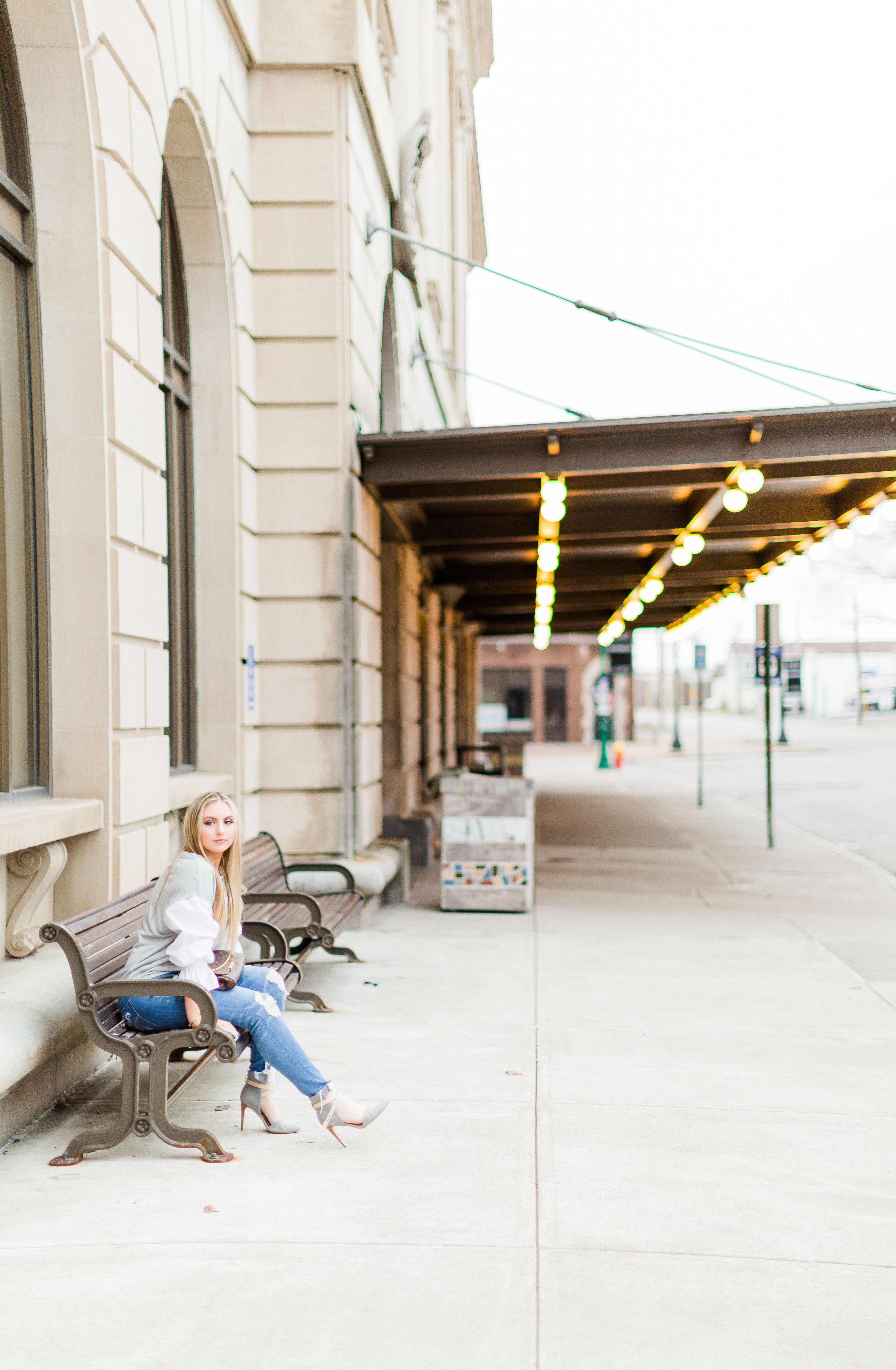 Photography by Molly Elizabeth Photography
Useful Links
Outfit Details
Jeans: American Eagle (Similar here)
Shoes: Just Fab (Similar here)
Bag: Louis Vuitton
Molly Elizabeth Photography
My Social