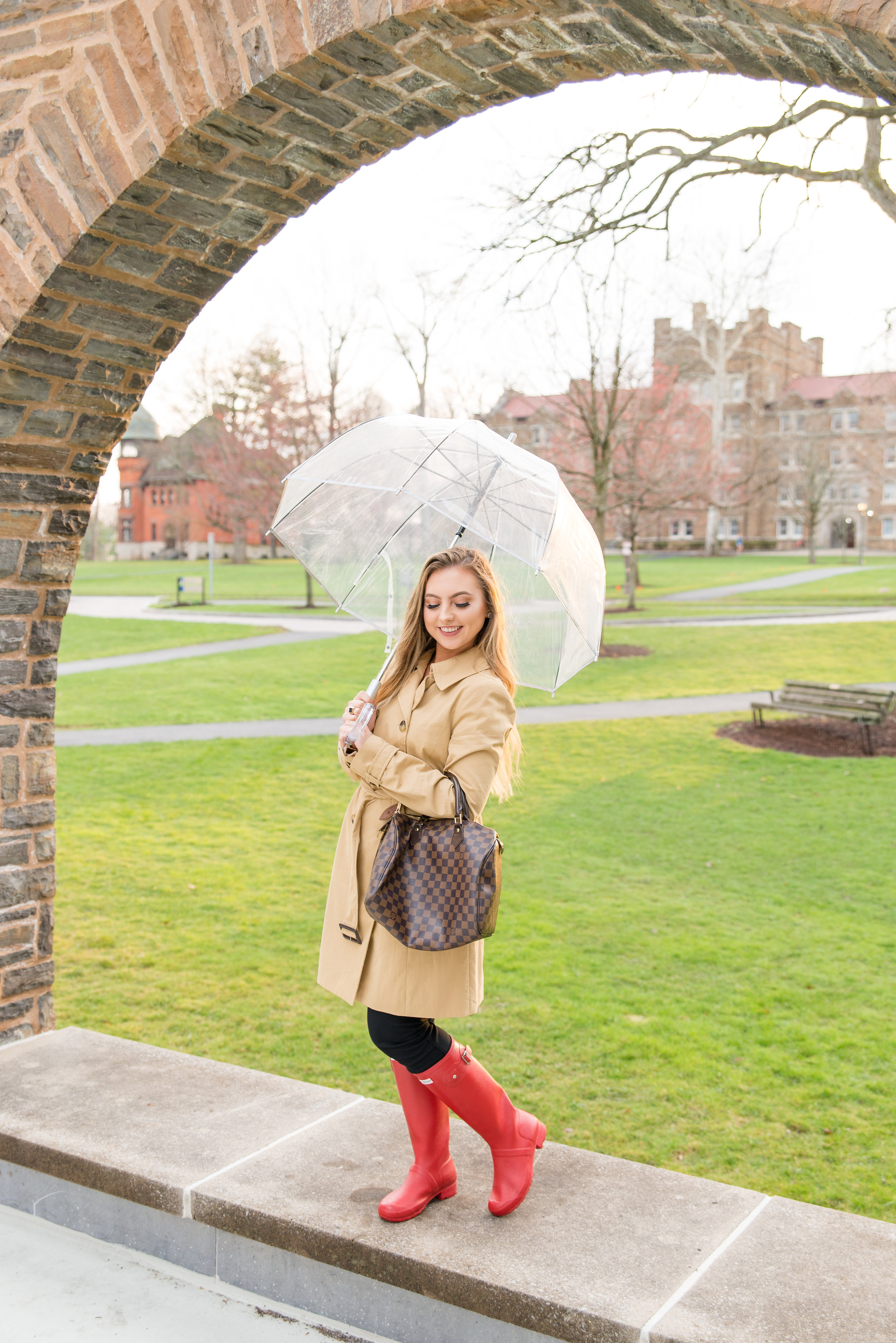 Good morning, lovelies!
Today, I am excited to be back with another outfit post!
Since I've been working with my photographer Molly, we have had unbelievable luck with the weather during our monthly scheduled shoots. On this day, it was rainy and dreary throughout the entire afternoon and I was a bit nervous to take outfit photos since my favorite ones are outdoor photos. Molly convinced me that we should go ahead as planned and cross our fingers that it wouldn't be worse than a little sprinkle.
I could not believe it but as soon as we met at Hamilton College, the skies opened up and it stopped raining. How's that for good luck?!
Even though it stopped raining, I still wore this rainy day outfit to show that you can still look cute even when the weather is not. I have a slight obsession with trench coats and this one from J. Crew is perfect. It is the perfect shade of beige, light-weight while providing plenty of warmth for cooler spring days, and great quality. Sometimes coats like these can appear too long on me because of my height. However, this trench has a flattering length that doesn't make me look like a little kid playing dress up with her mother's coat. It's the ideal combination of classy and cute.
This rainy day was an excellent opportunity to break out my red Hunter rain boots. These are my favorite boots to wear in the damp months of fall and spring. I have had them for a couple of years and the color has not faded at all and they still look good as new. The best part was I had been eyeing them for a while and was about to pay full price for them on their website but found these babes at Nordstrom Rack and was able to save some cash! Never forget to check those discount stores, people!
Though the rain stopped, Molly brought along this adorable clear umbrella and it went with my outfit too well not to use it. I have never considered purchasing a clear umbrella but it is very versatile and the sun peeping through gave it a beautiful golden glow. Next time you're in the market for an umbrella, consider picking up a clear one from Target!
What's your go-to rainy day look? Let me know in the comments below!
Xo, Natasha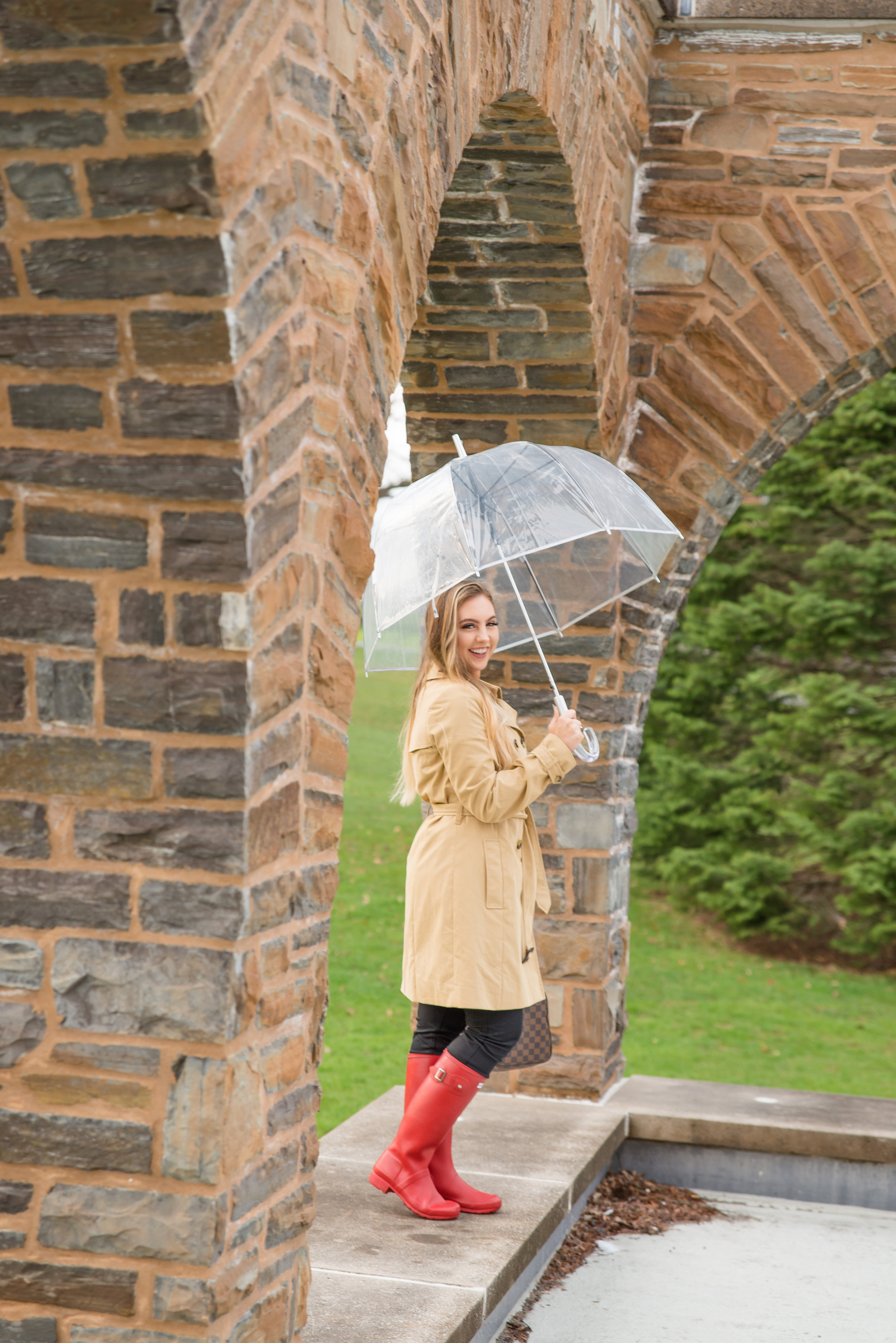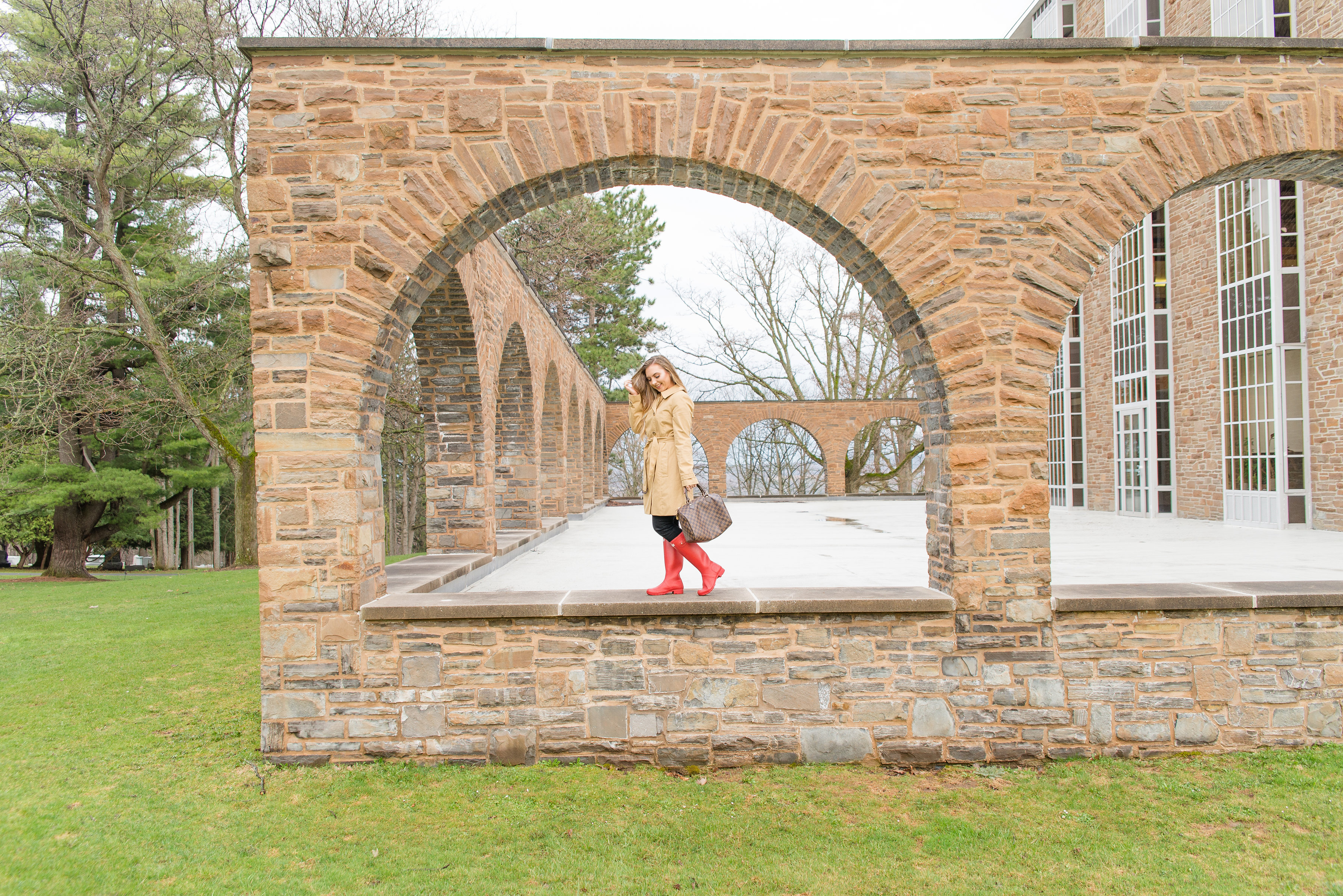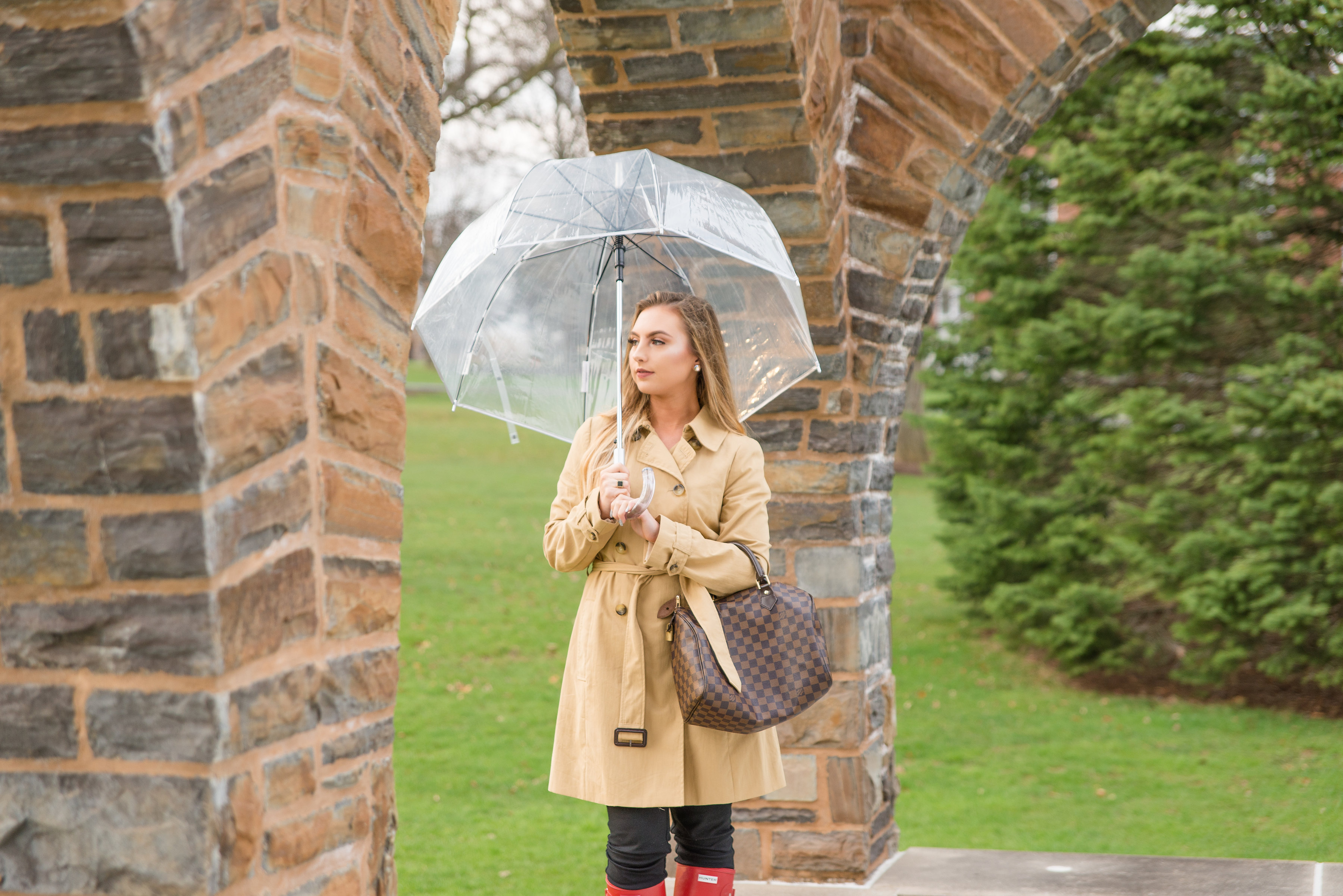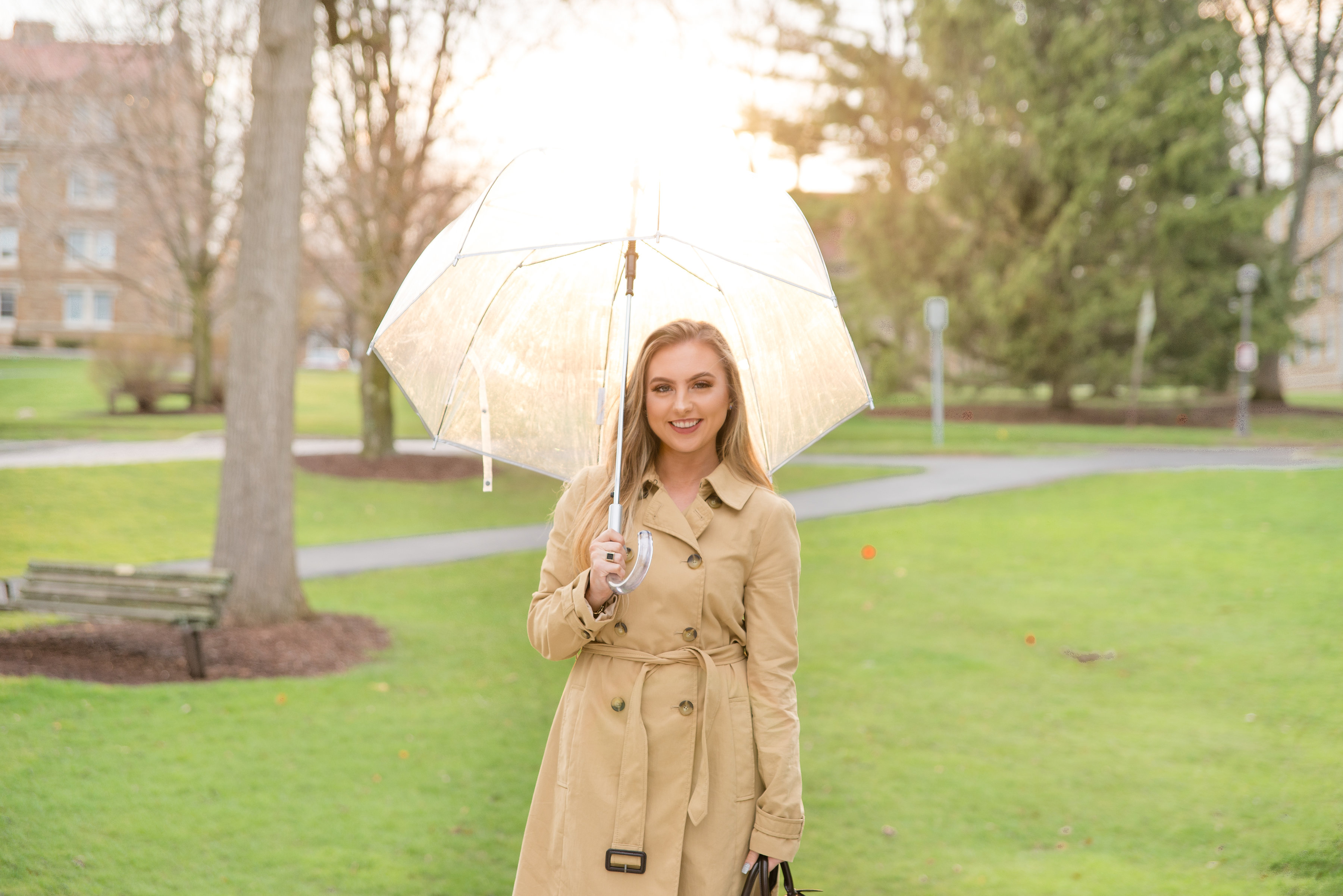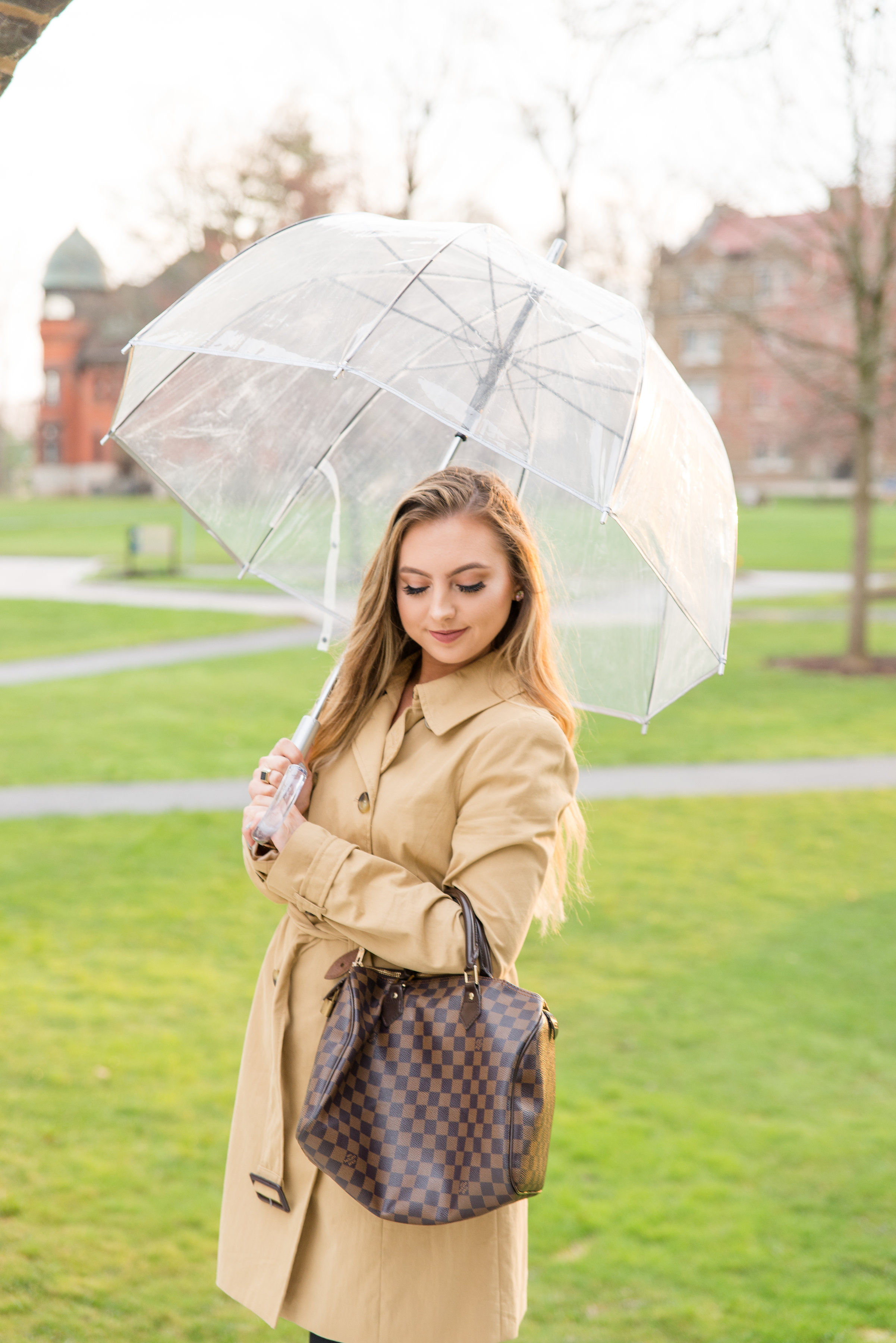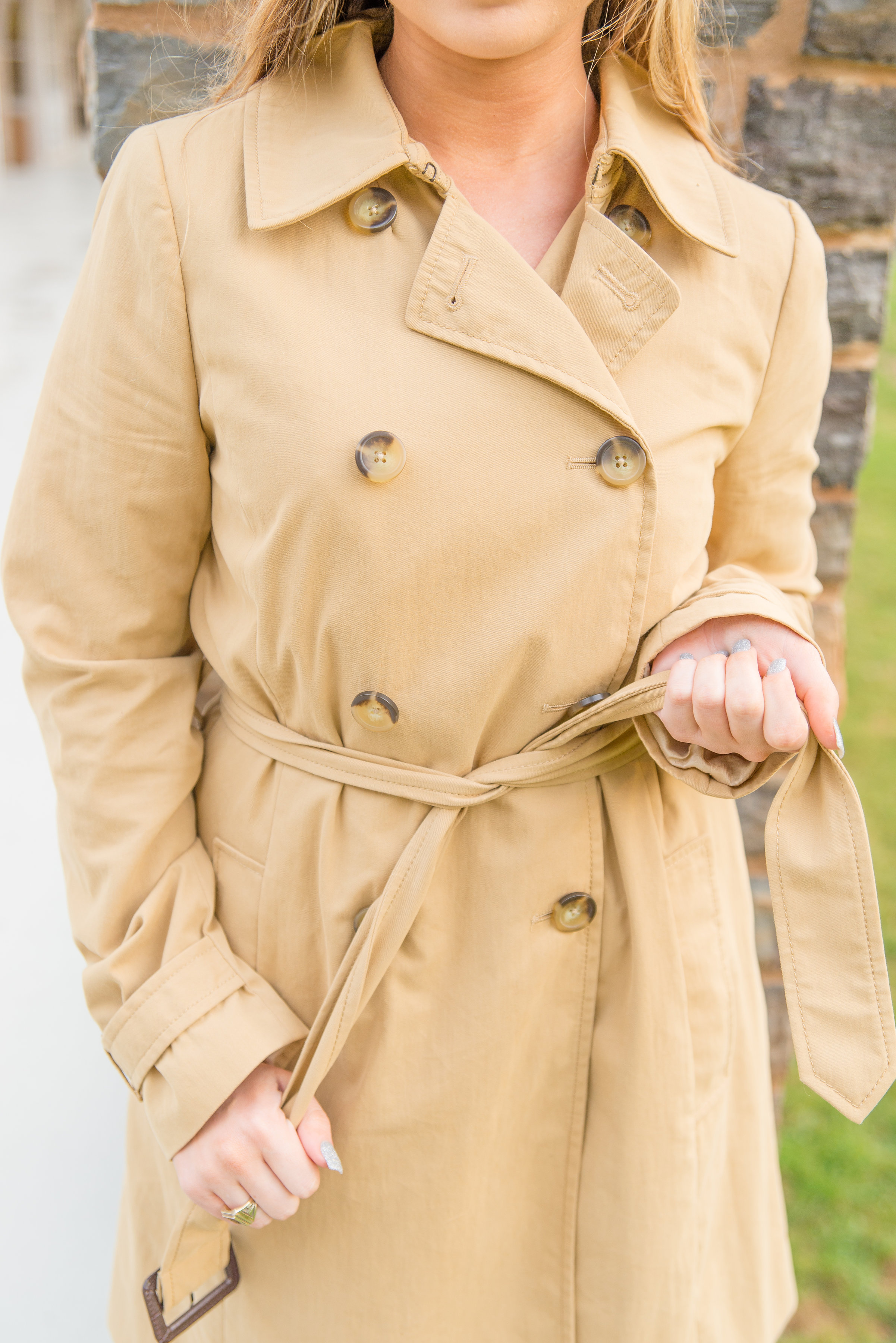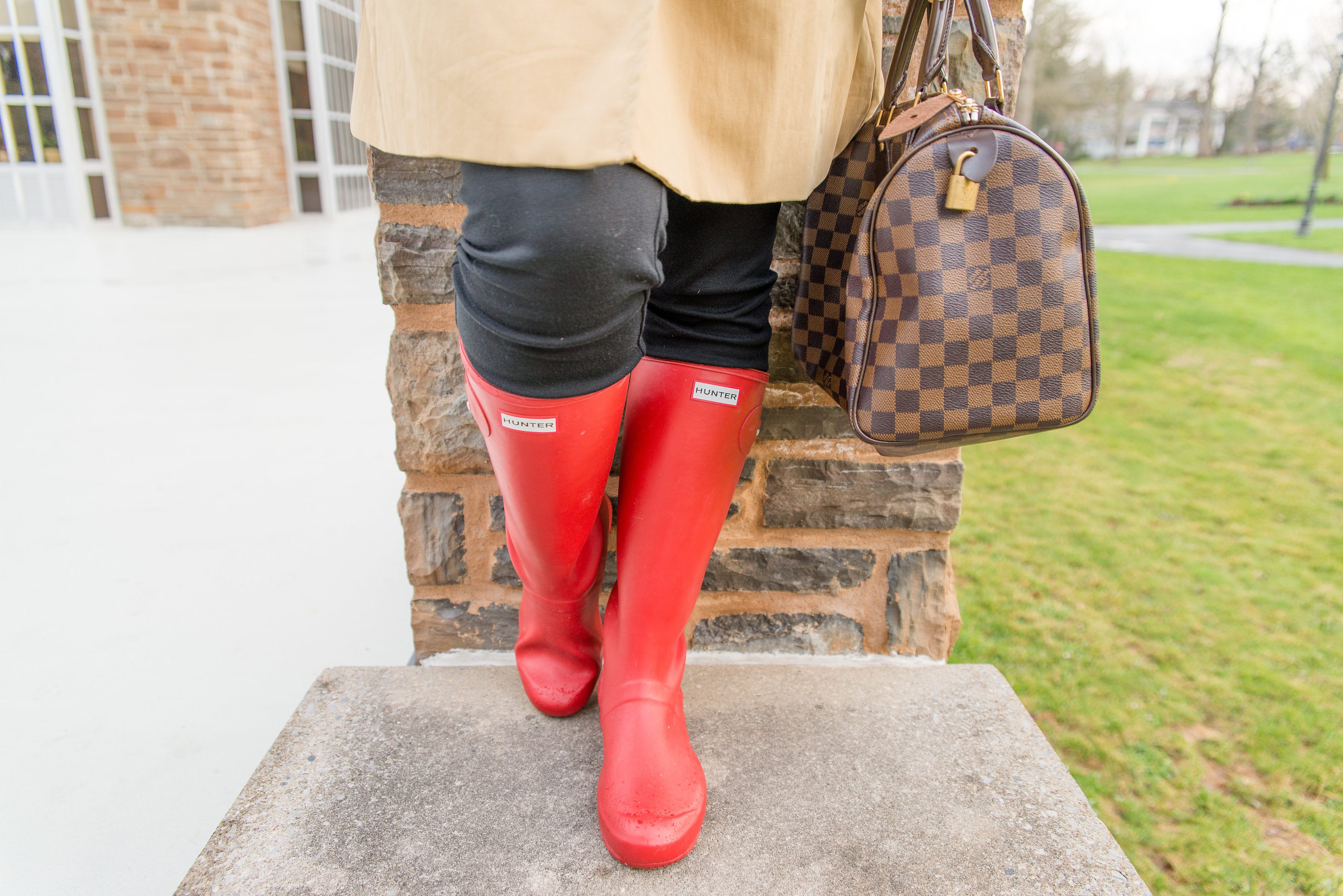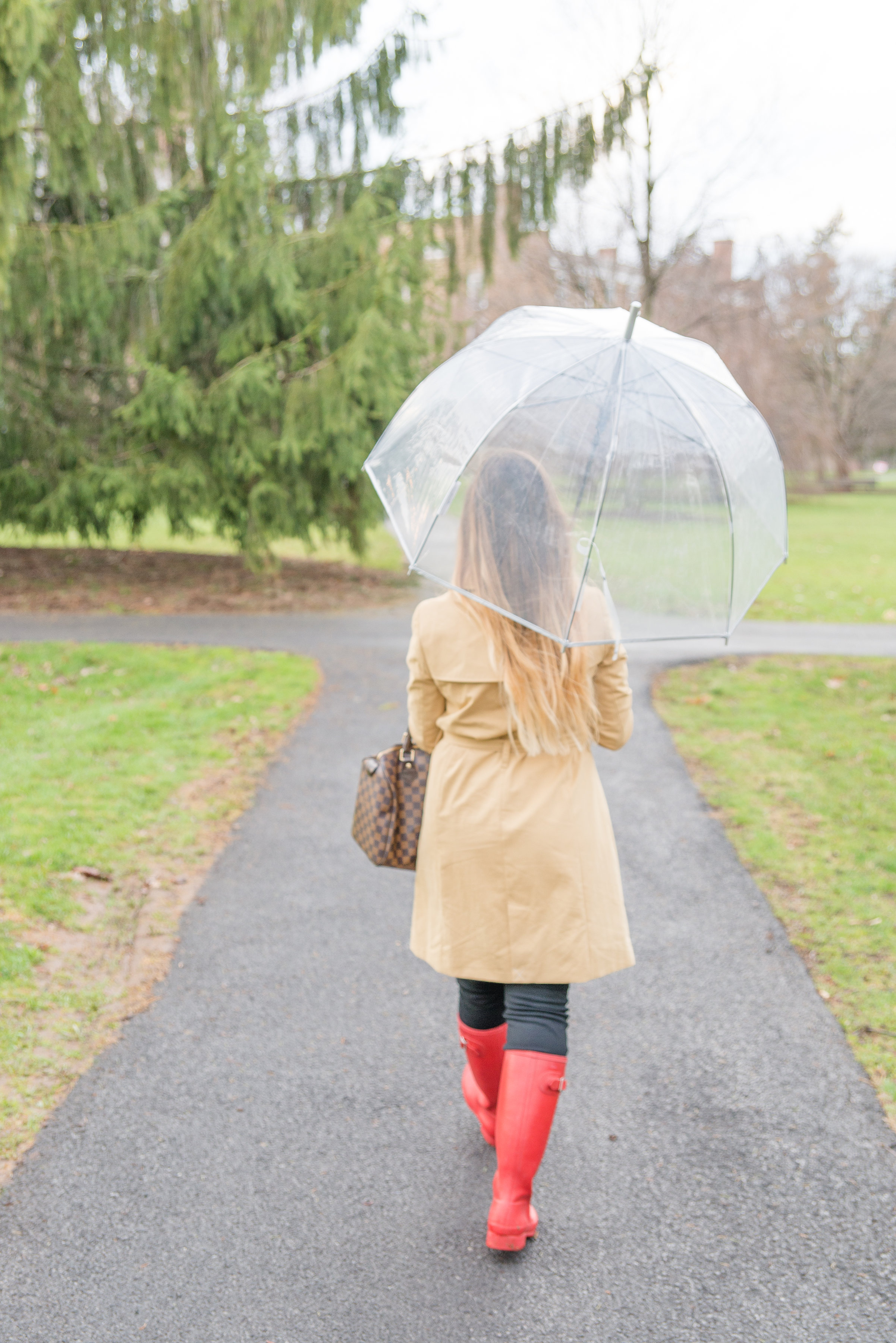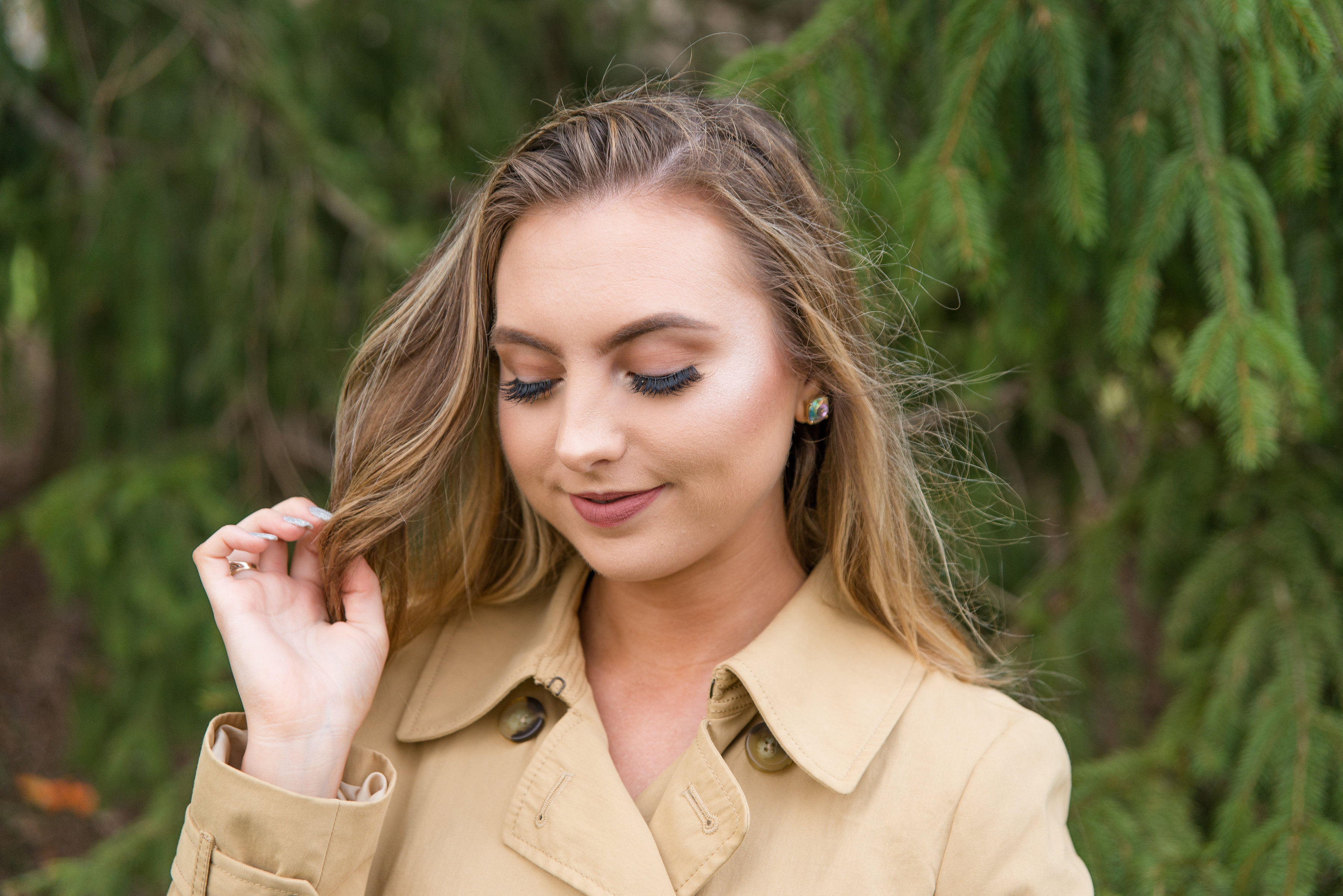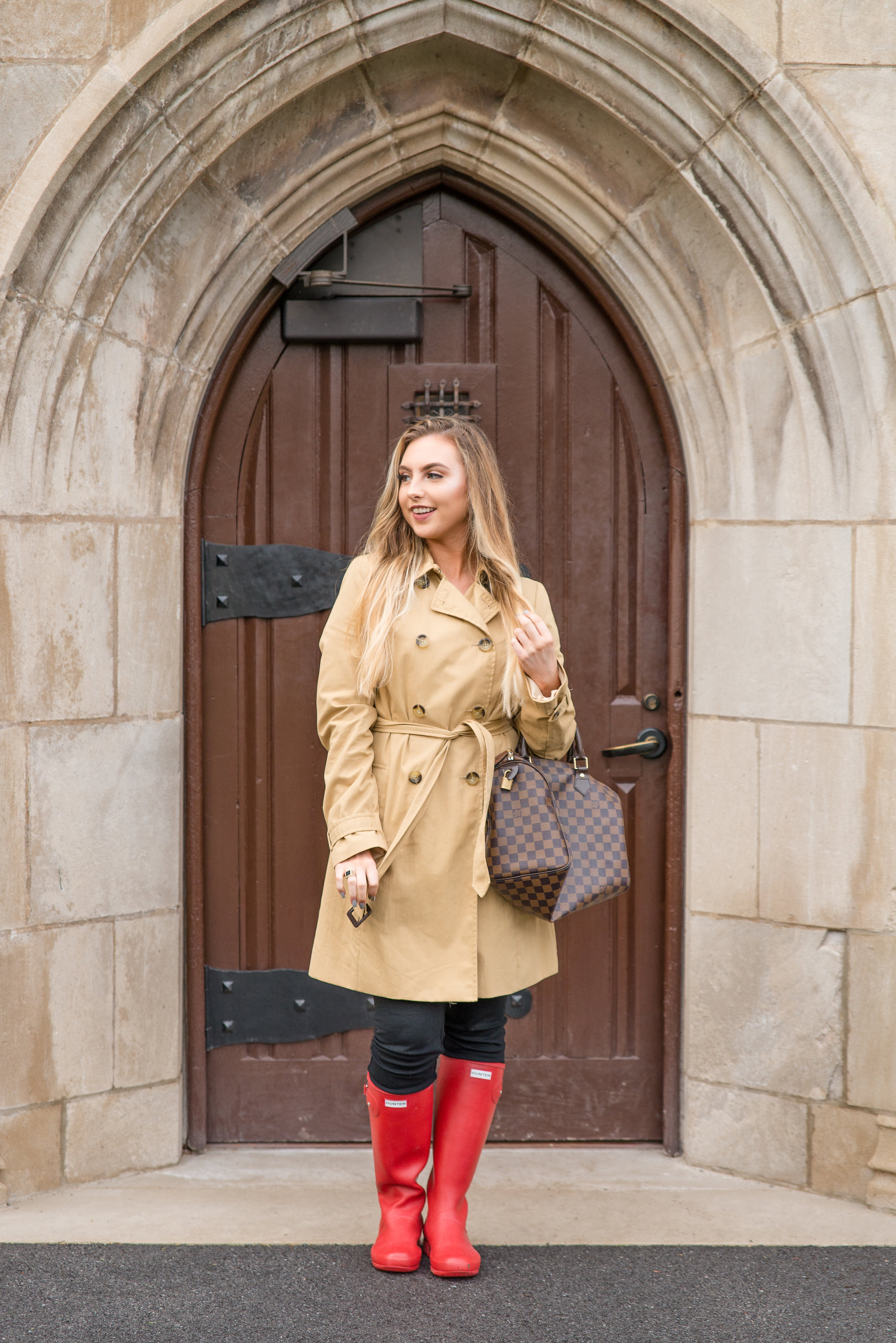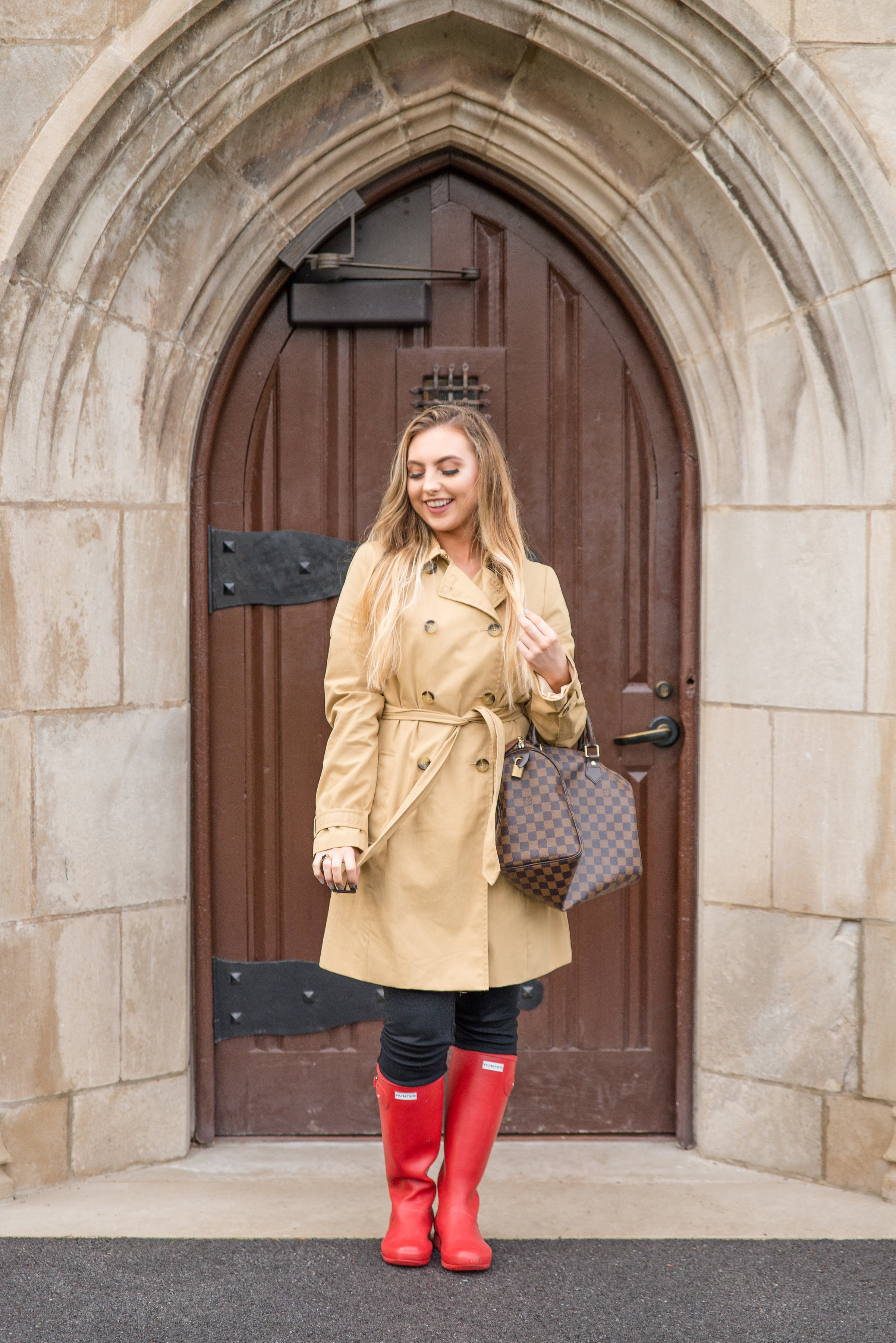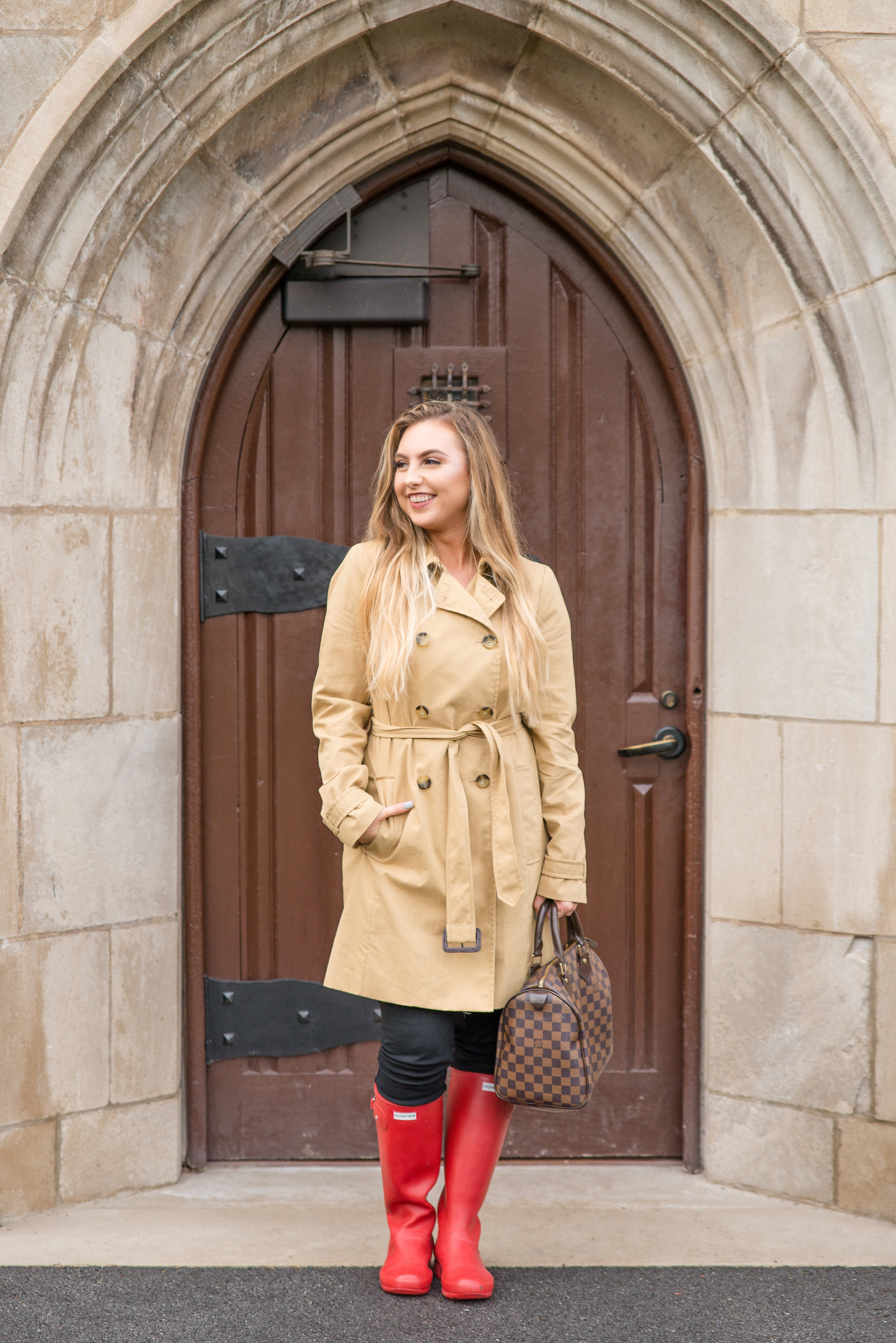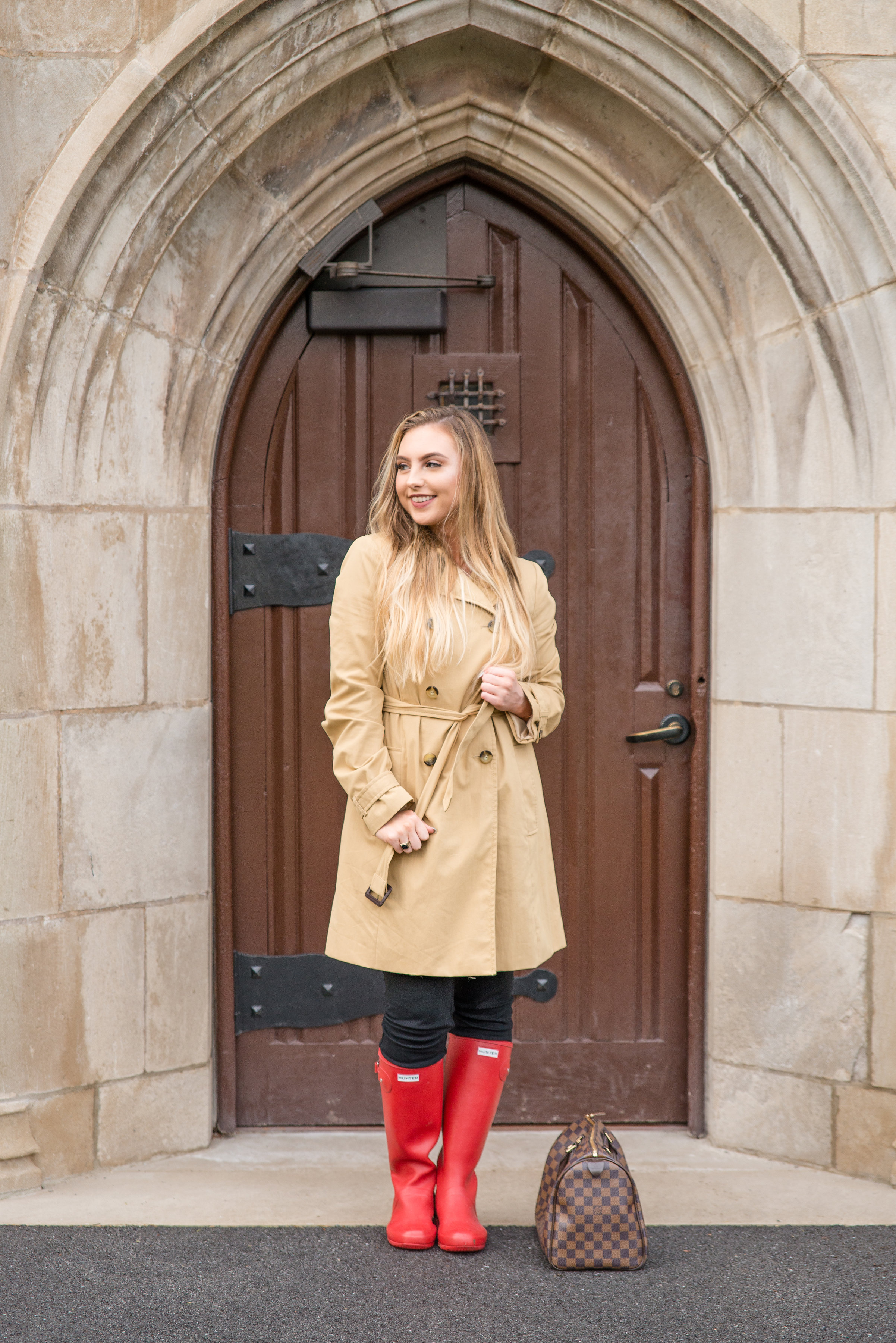 Photography by Molly Elizabeth Photography
Useful Links
Outfit Details
Molly Elizabeth Photography
My Social