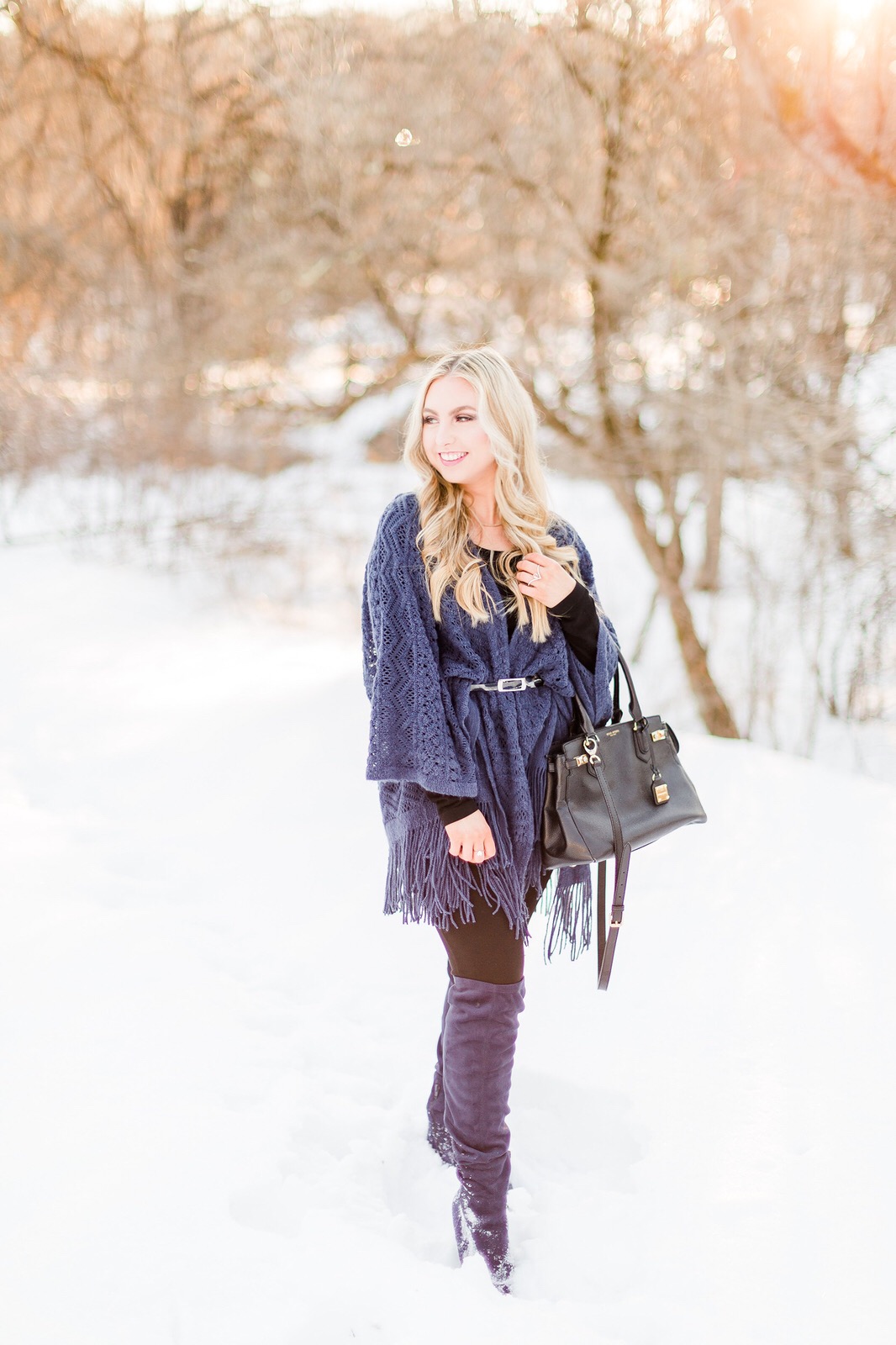 Hello, lovelies!
I am a sucker for unexpected combinations, and black and navy is definitely an uncommon pair. Most think you can only wear one or the other but because I am an incredibly indecisive person and I like the best of both worlds, (did anyone else just start singing Hannah Montana?) I enjoy wearing both.
Starting out with the base outfit, I wore some classic black leggings and my favorite basic, black long sleeve shirt from Elietian. This is my FAVORITE long sleeve shirt because it is stretchy and comfortable and I've worn it MANY times but it is not stretched out or faded at all. When it comes to basics, longevity is key and this top aces the test of time.
Then came the fun stuff… This navy shaw, also from Elietian, has a charming design and fringe detail, and is super soft and well-made. Worn on its own, it's cute, but a belt gives you more shape and also keeps the shaw in place. This belt happened to tie the navy and black together perfectly with it's gray and black tones.
Finally, my navy over-the-knee boots added just enough more navy to create the perfect balance. I got these on sale at Macy's last year. (Check those clearance racks, people!)
What's your favorite unexpected color combination? Let me know in the comments. Until next week!
Xo, Natasha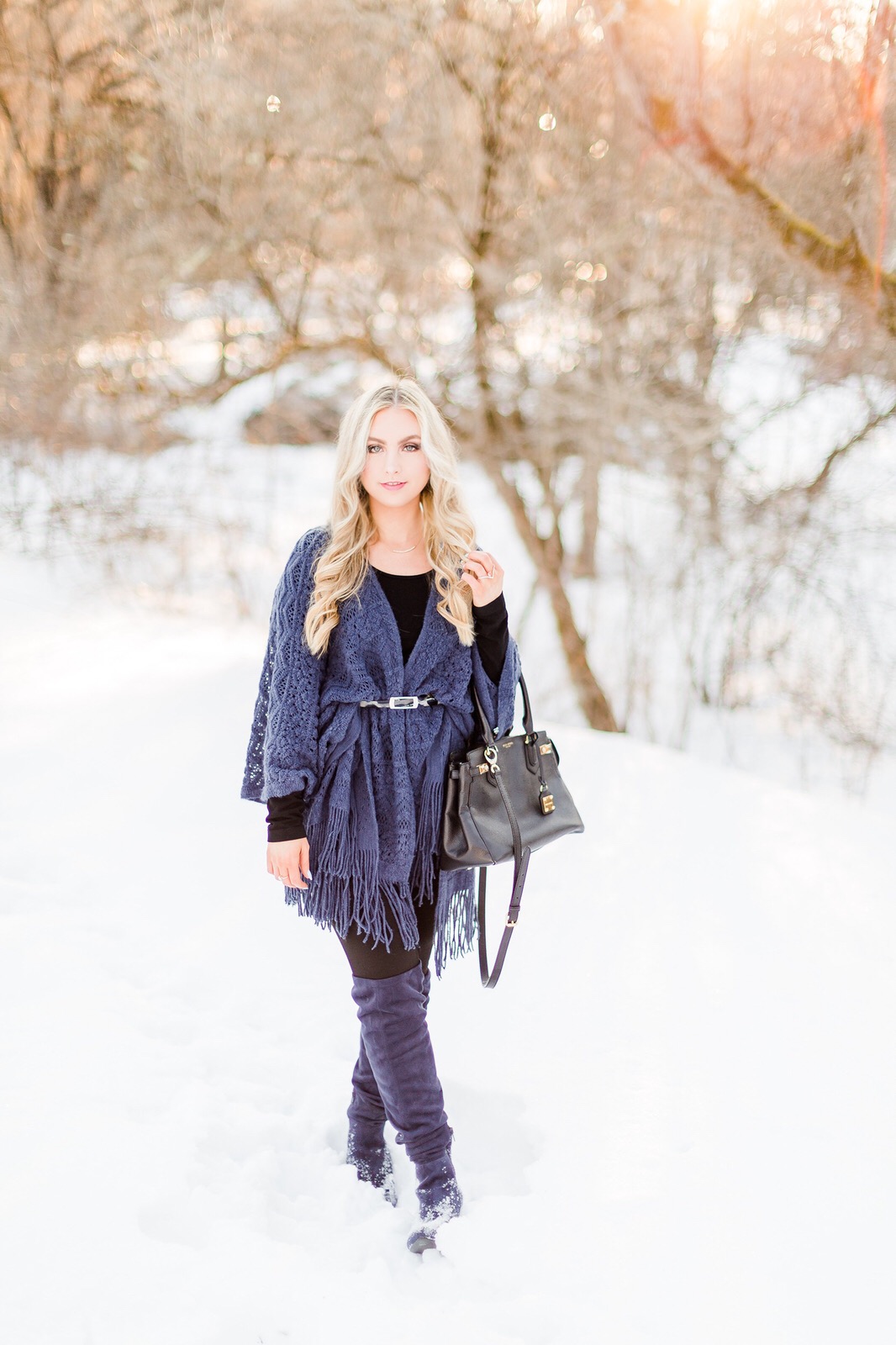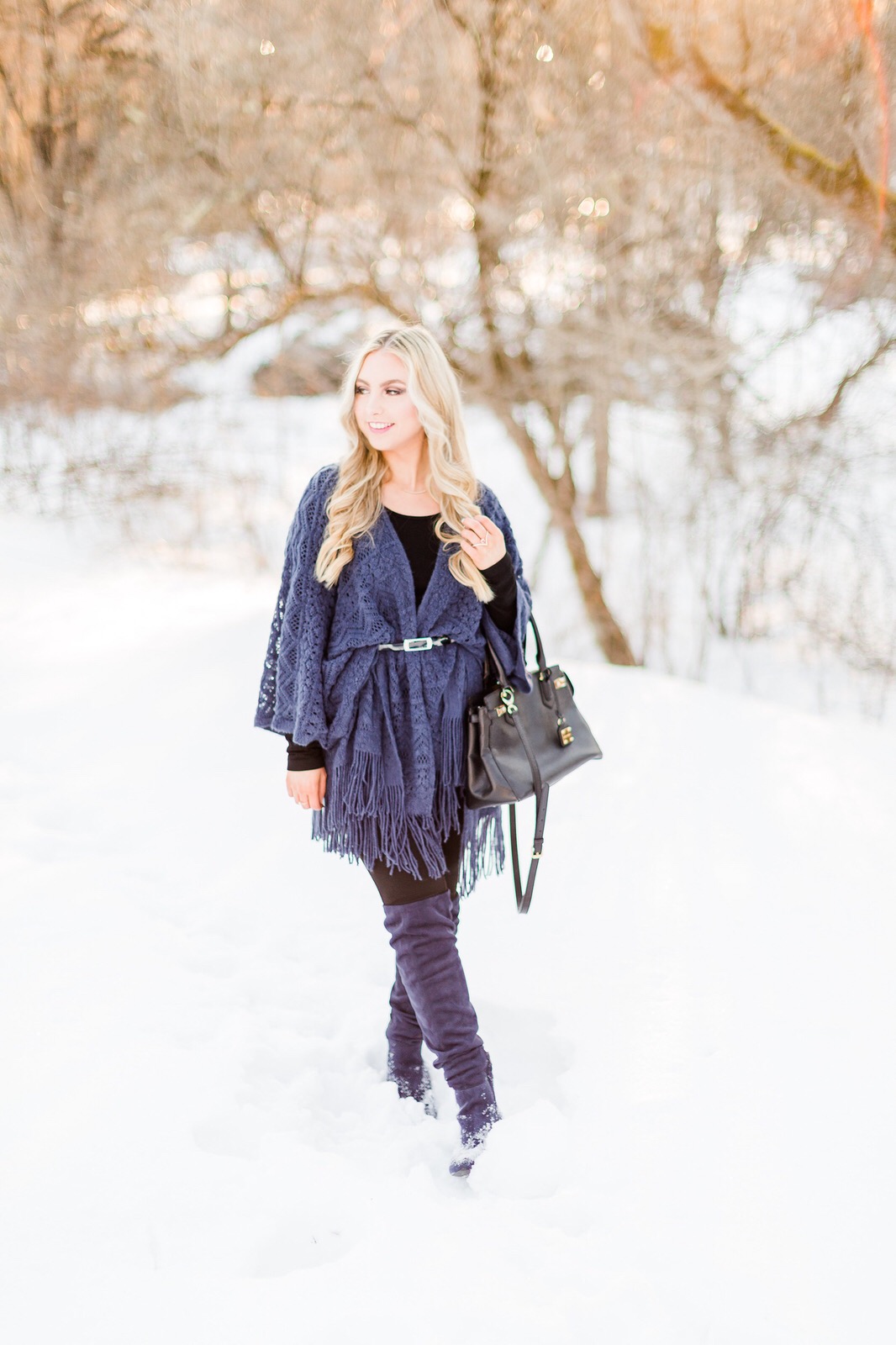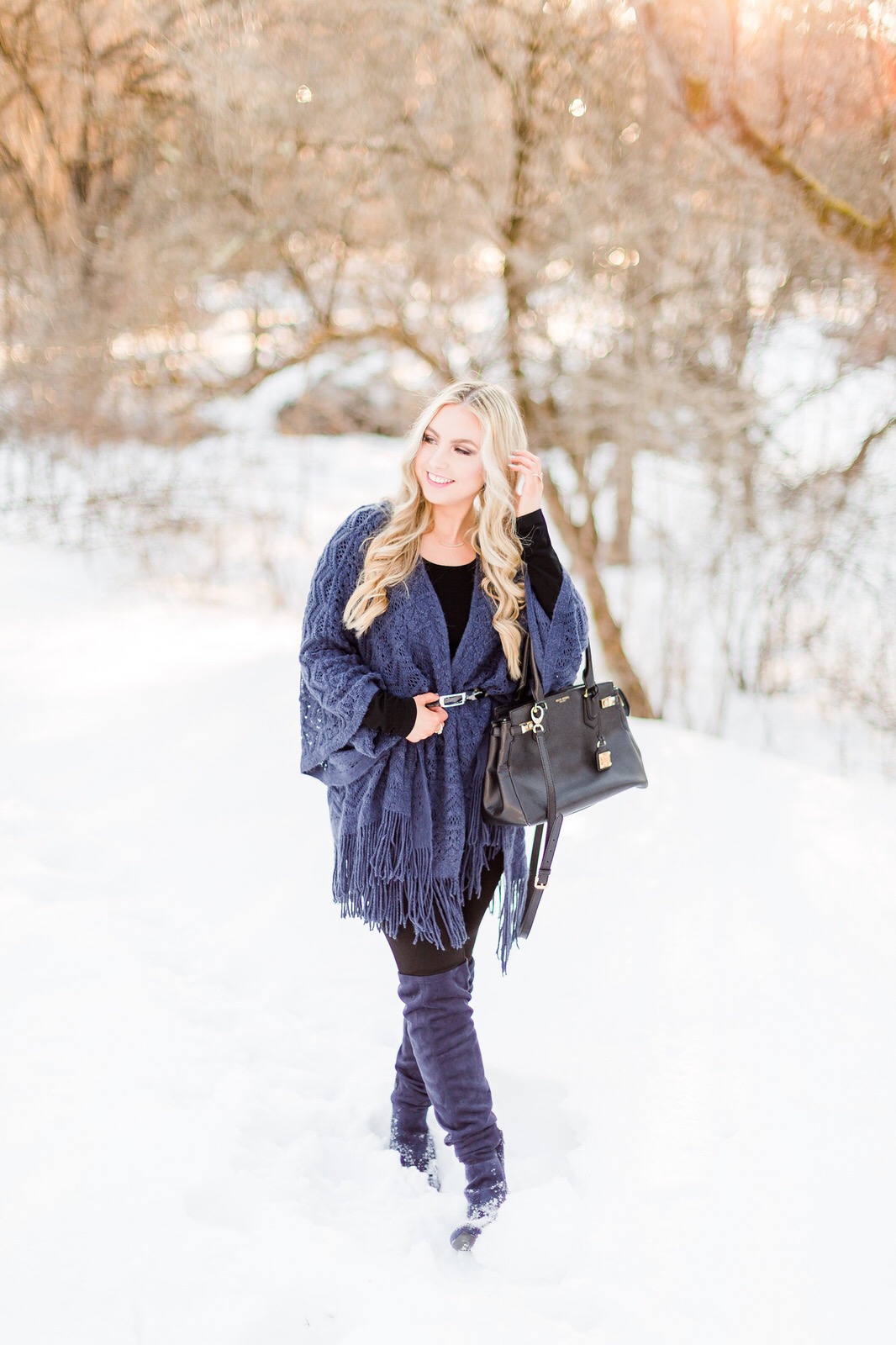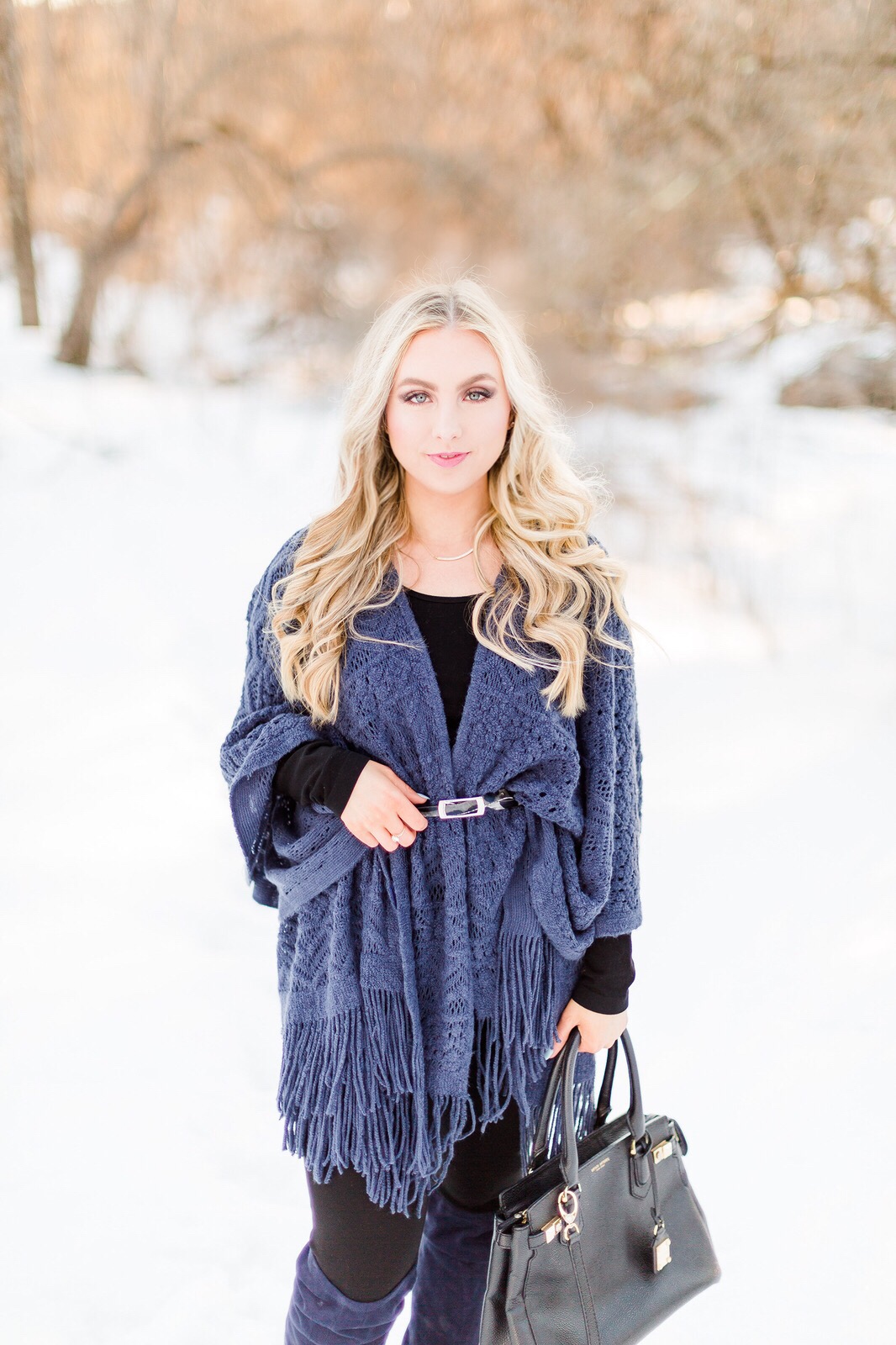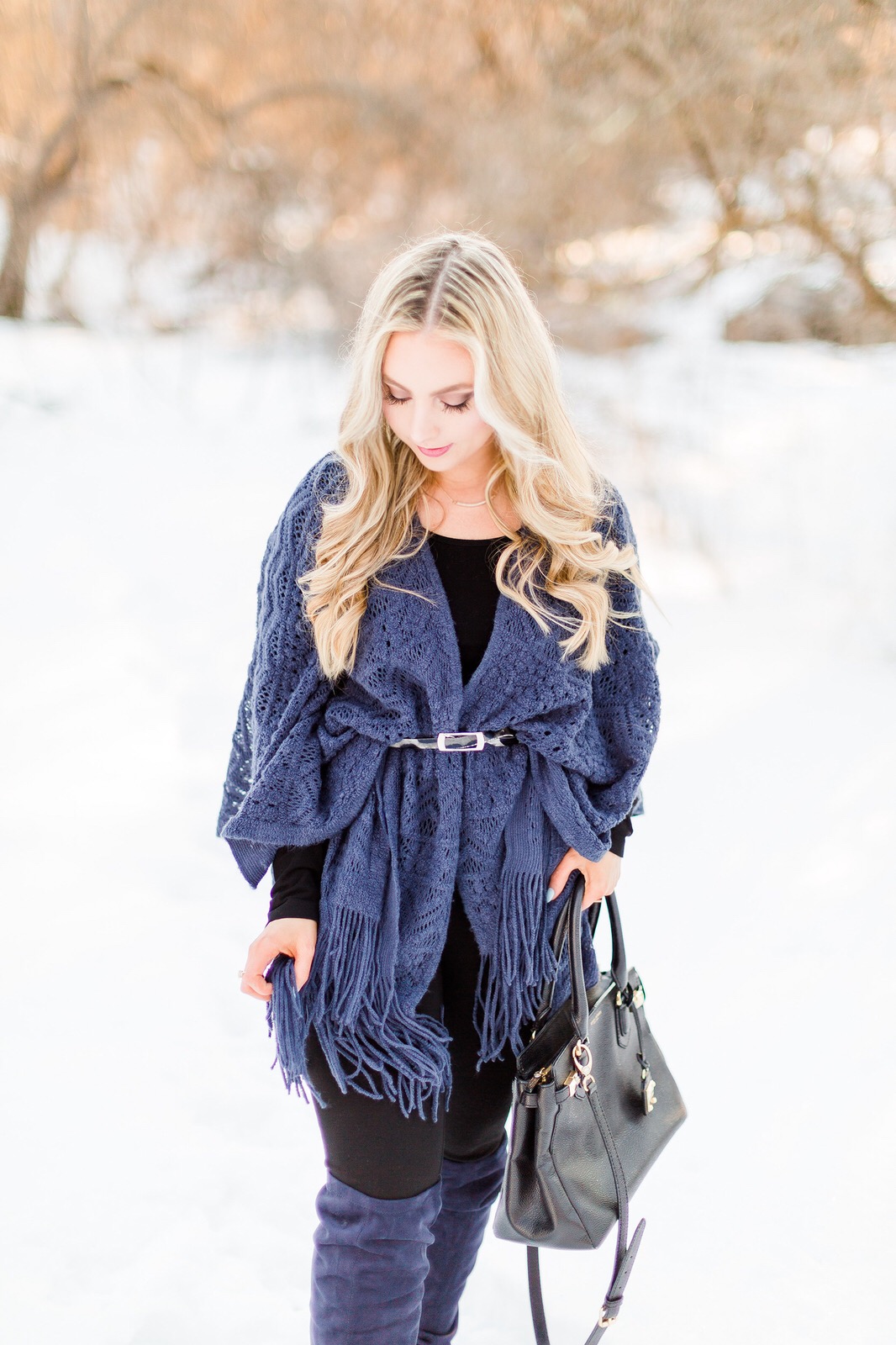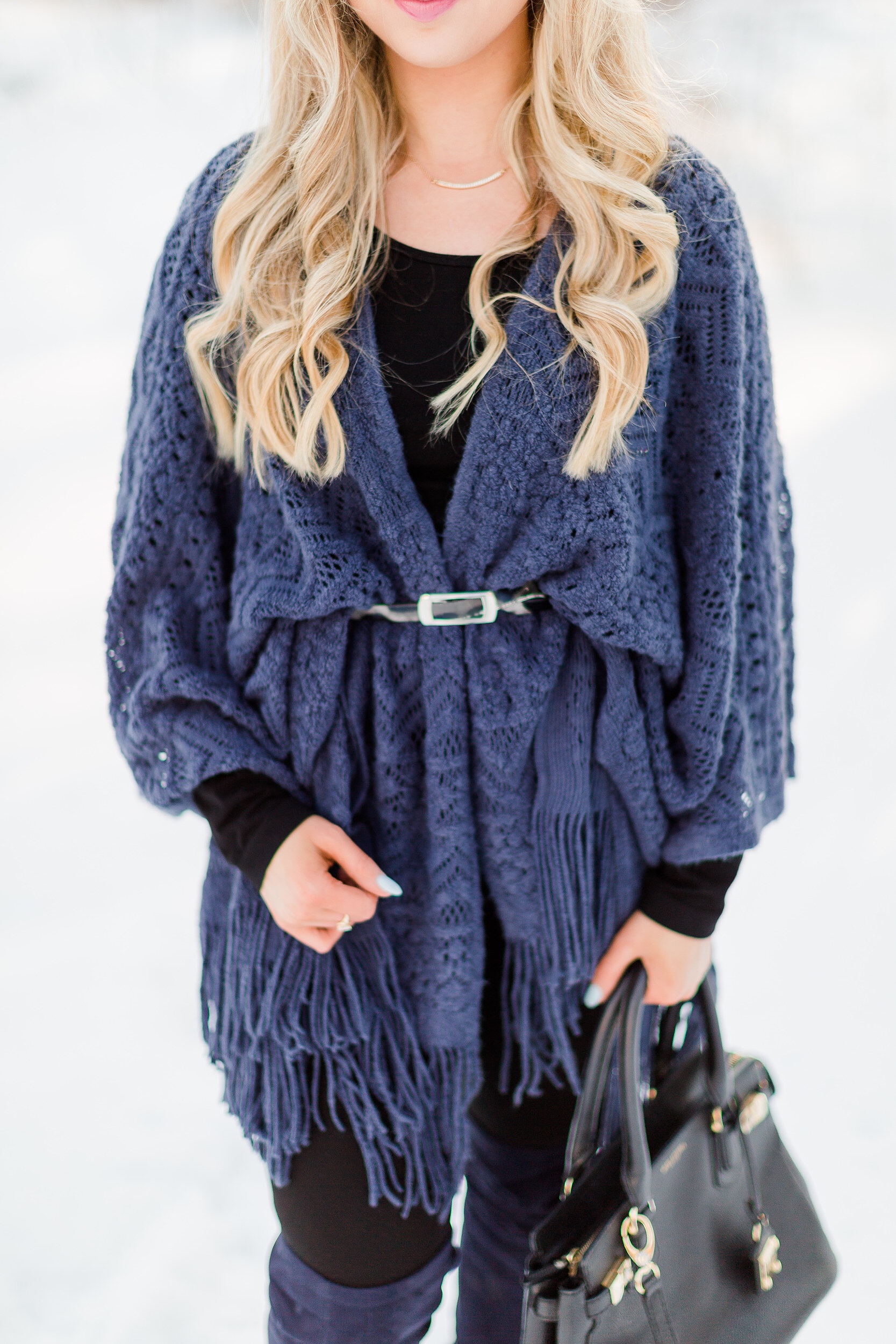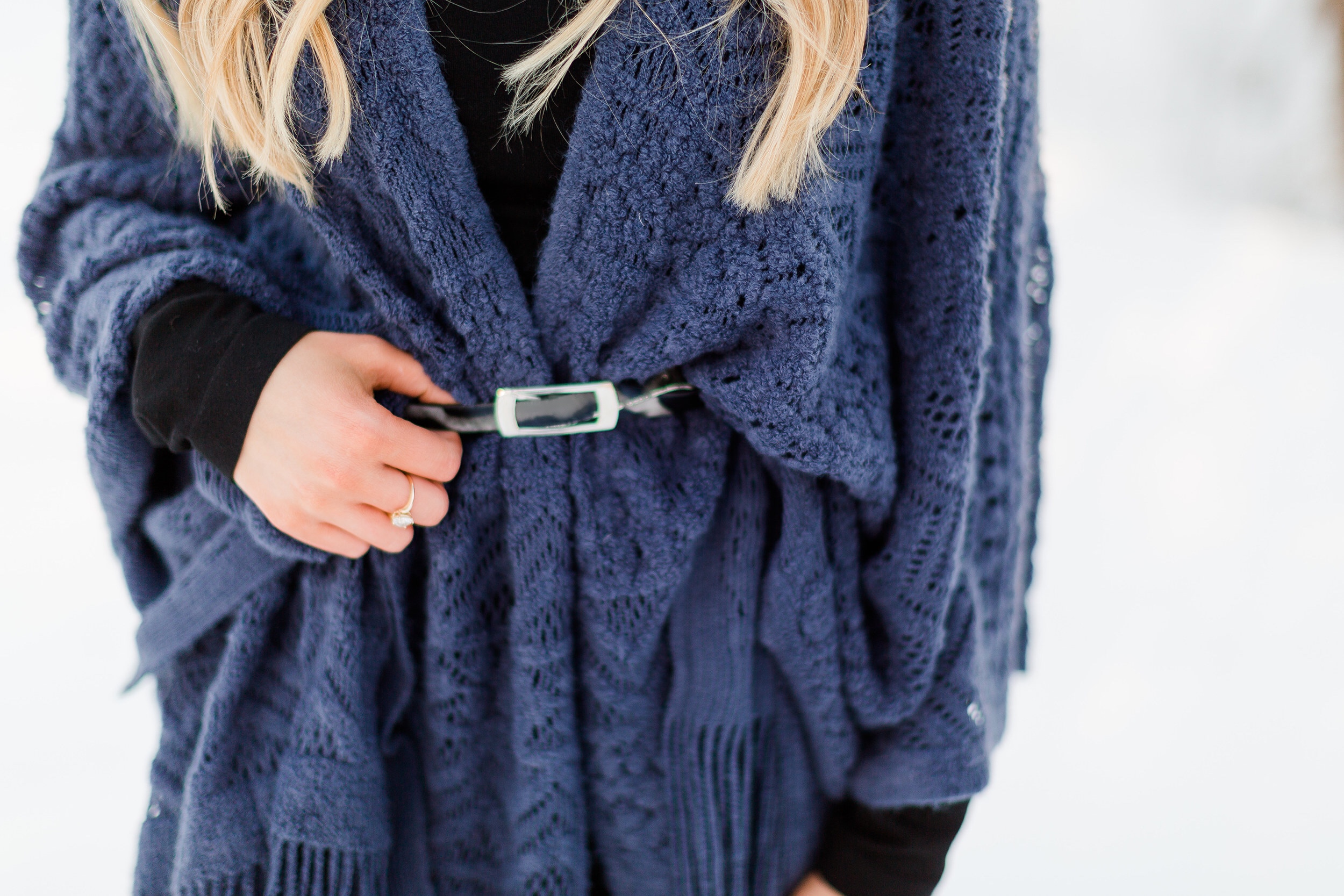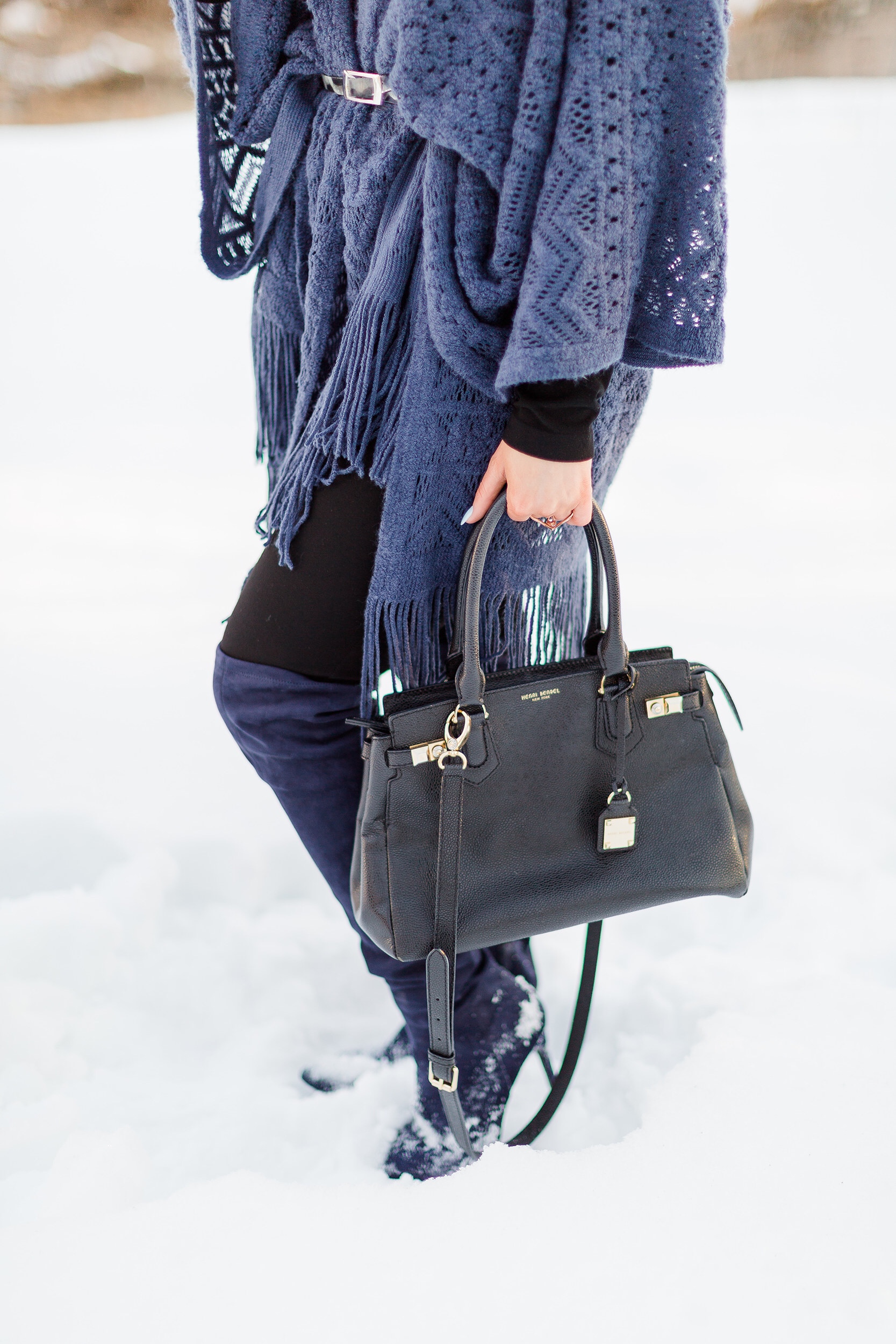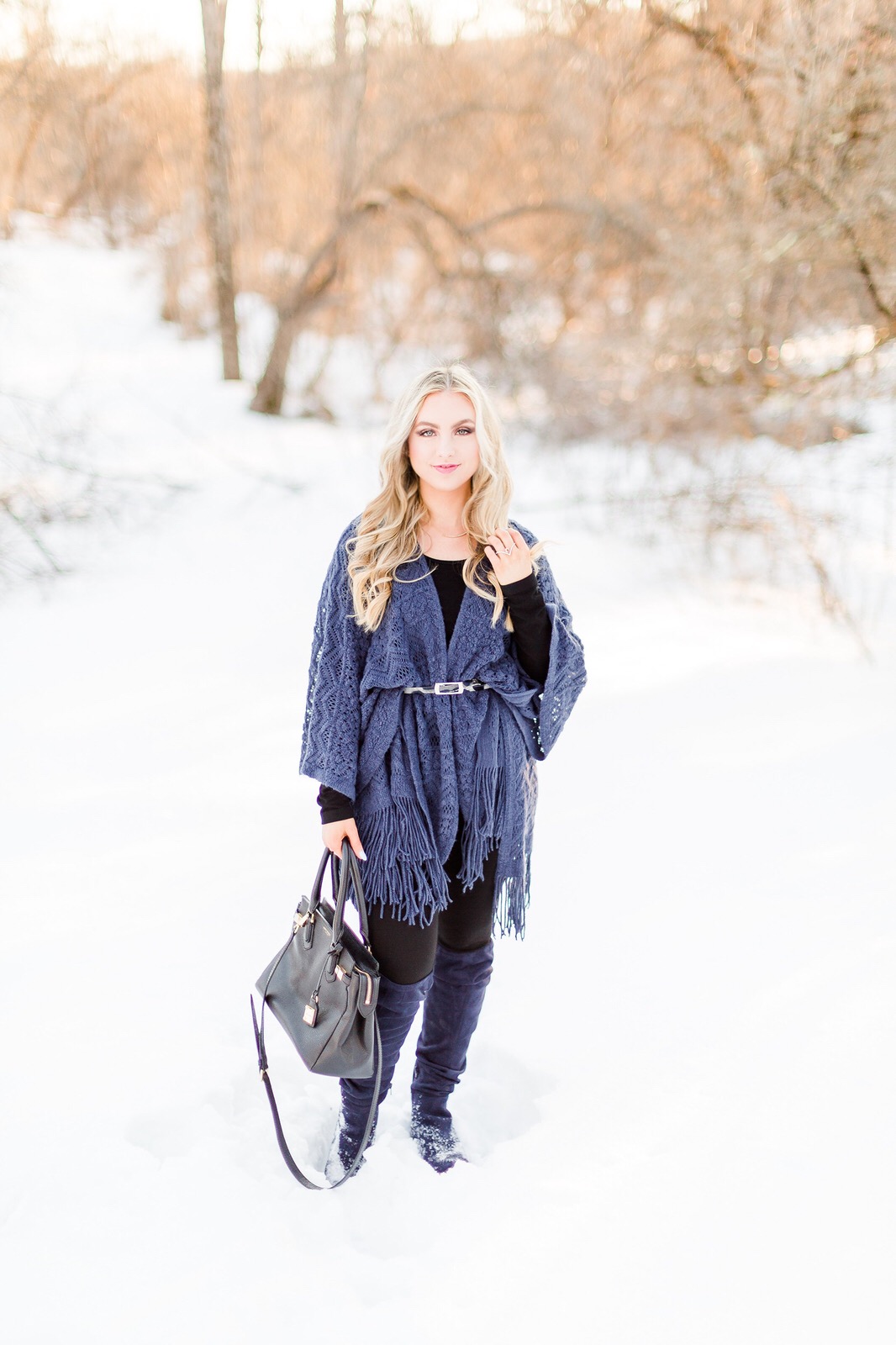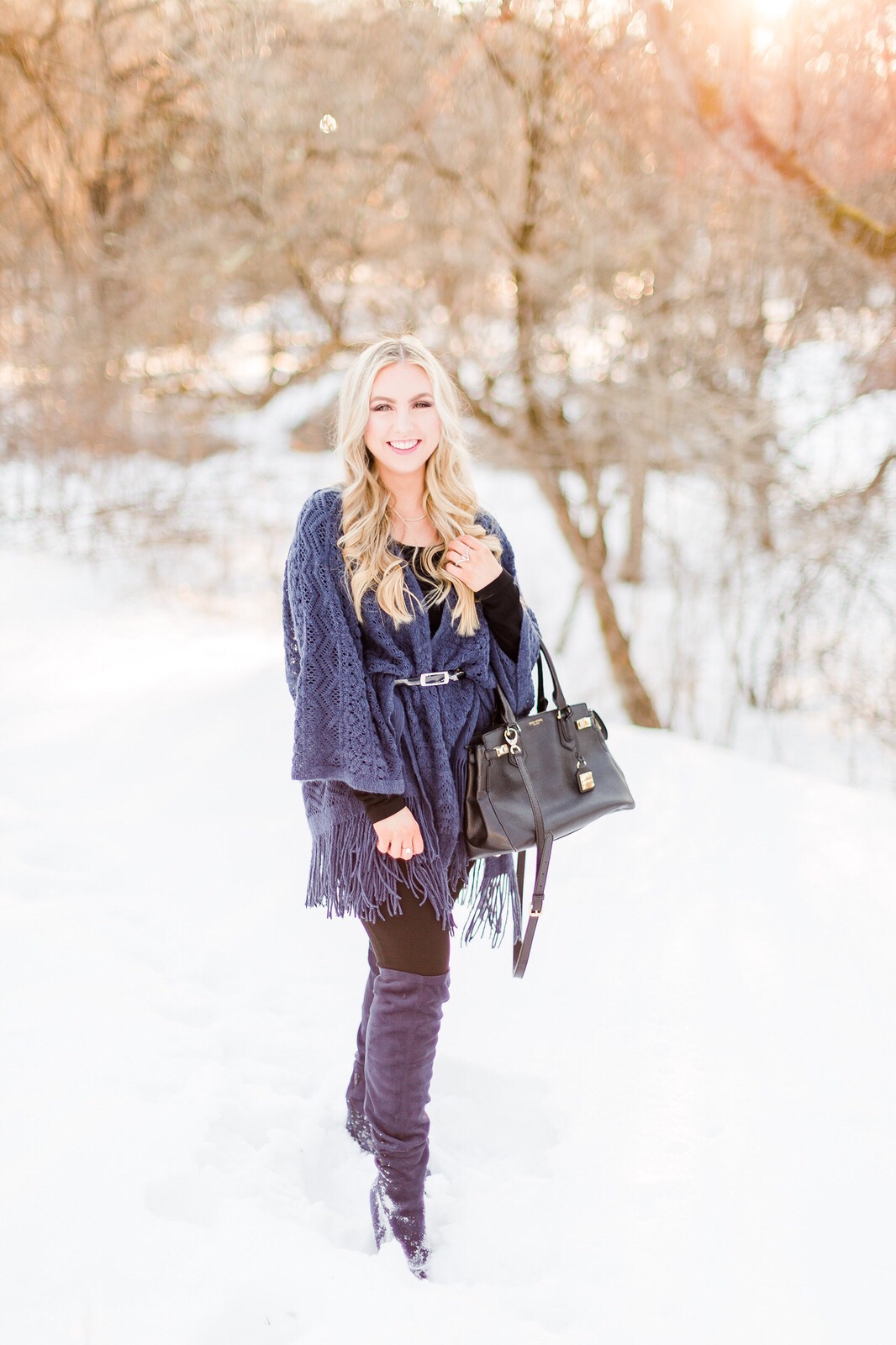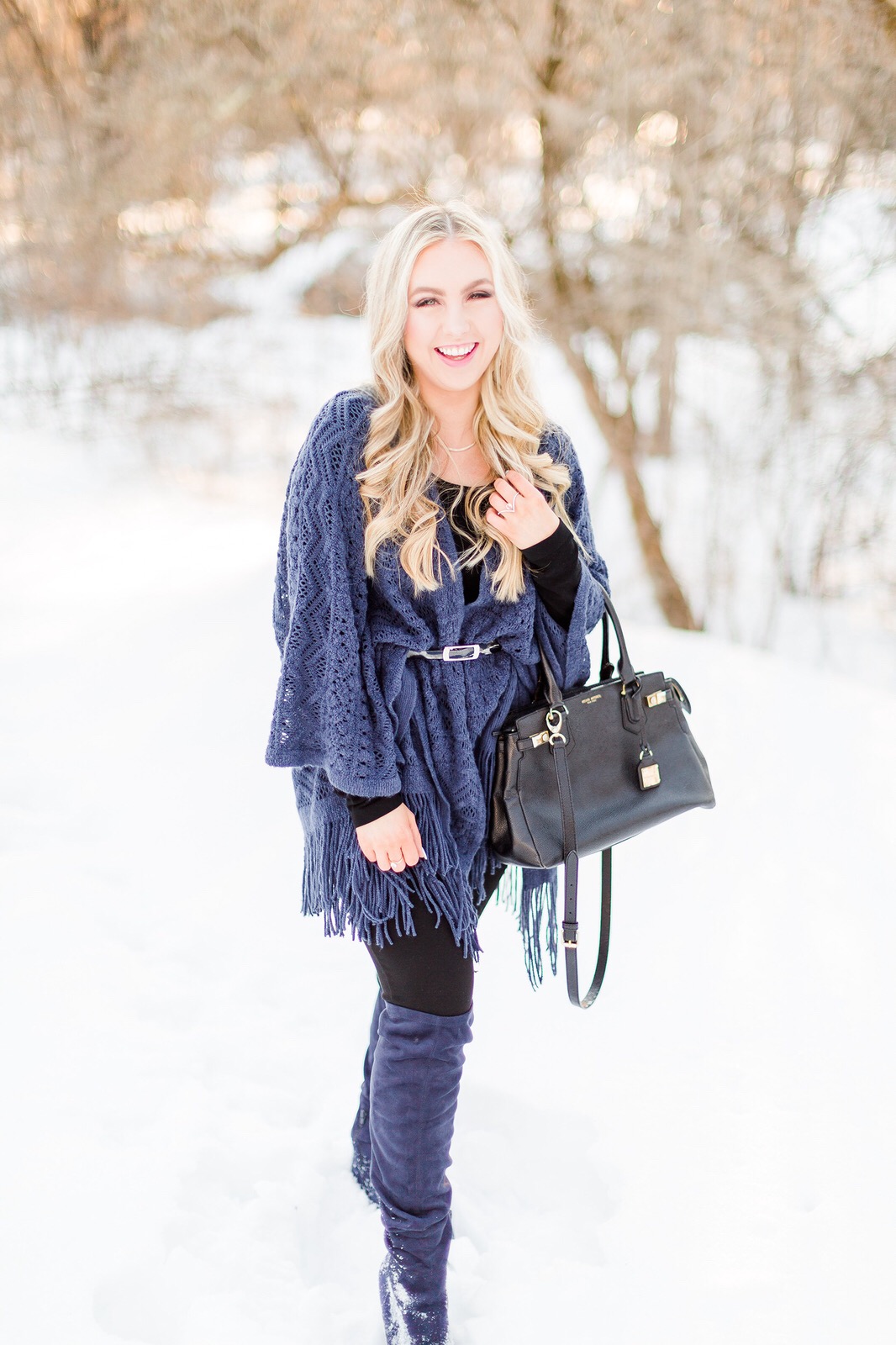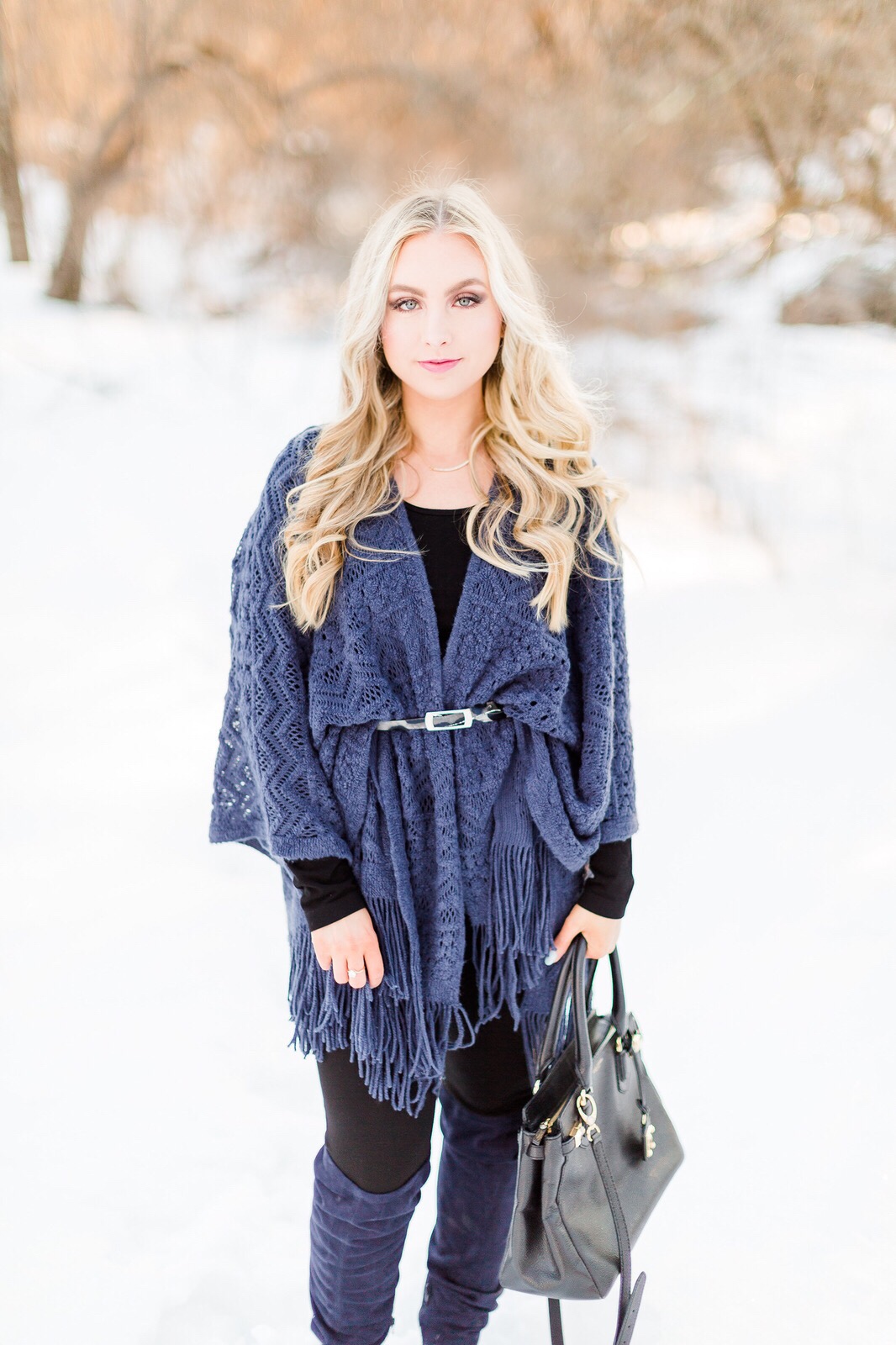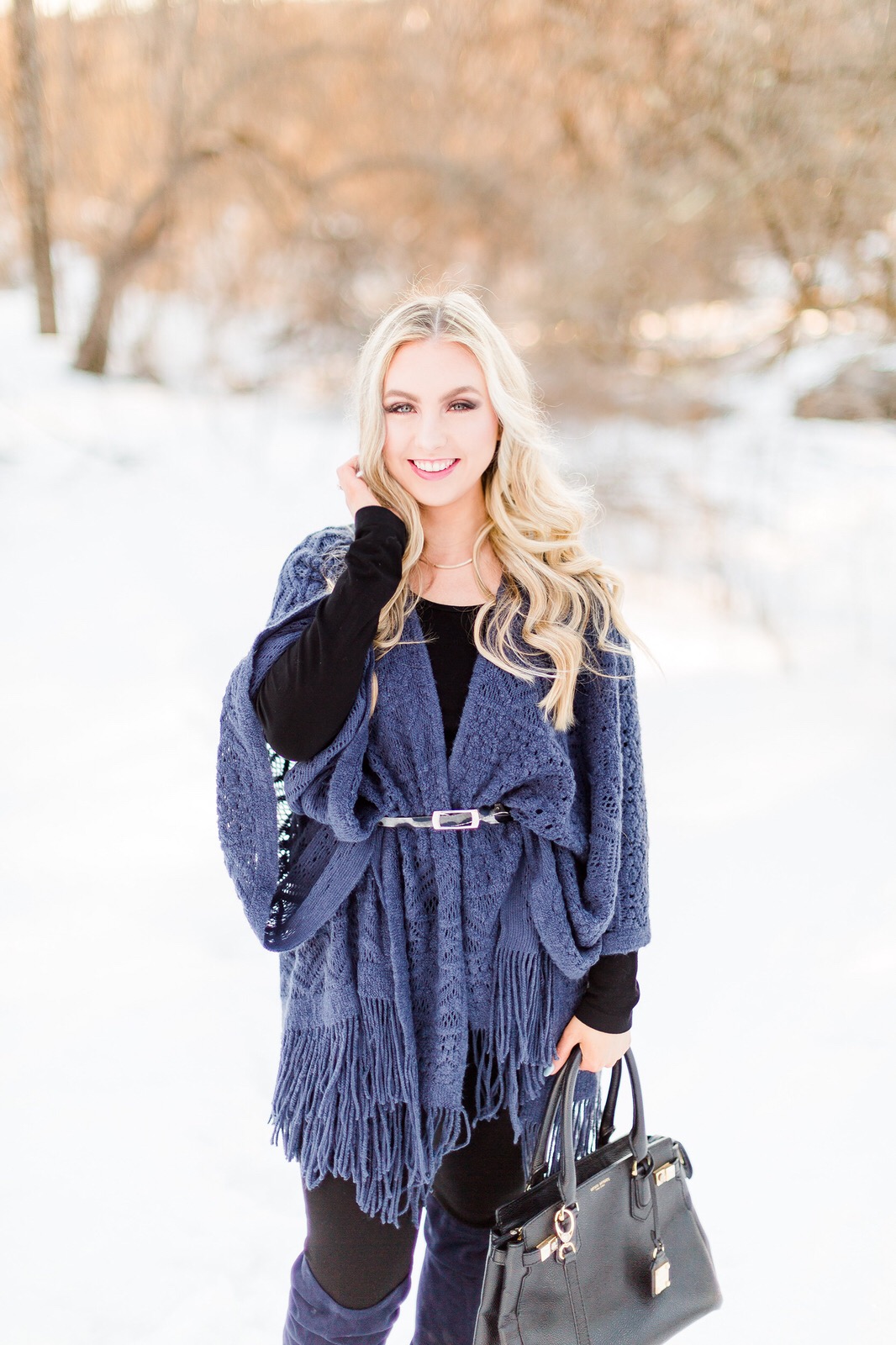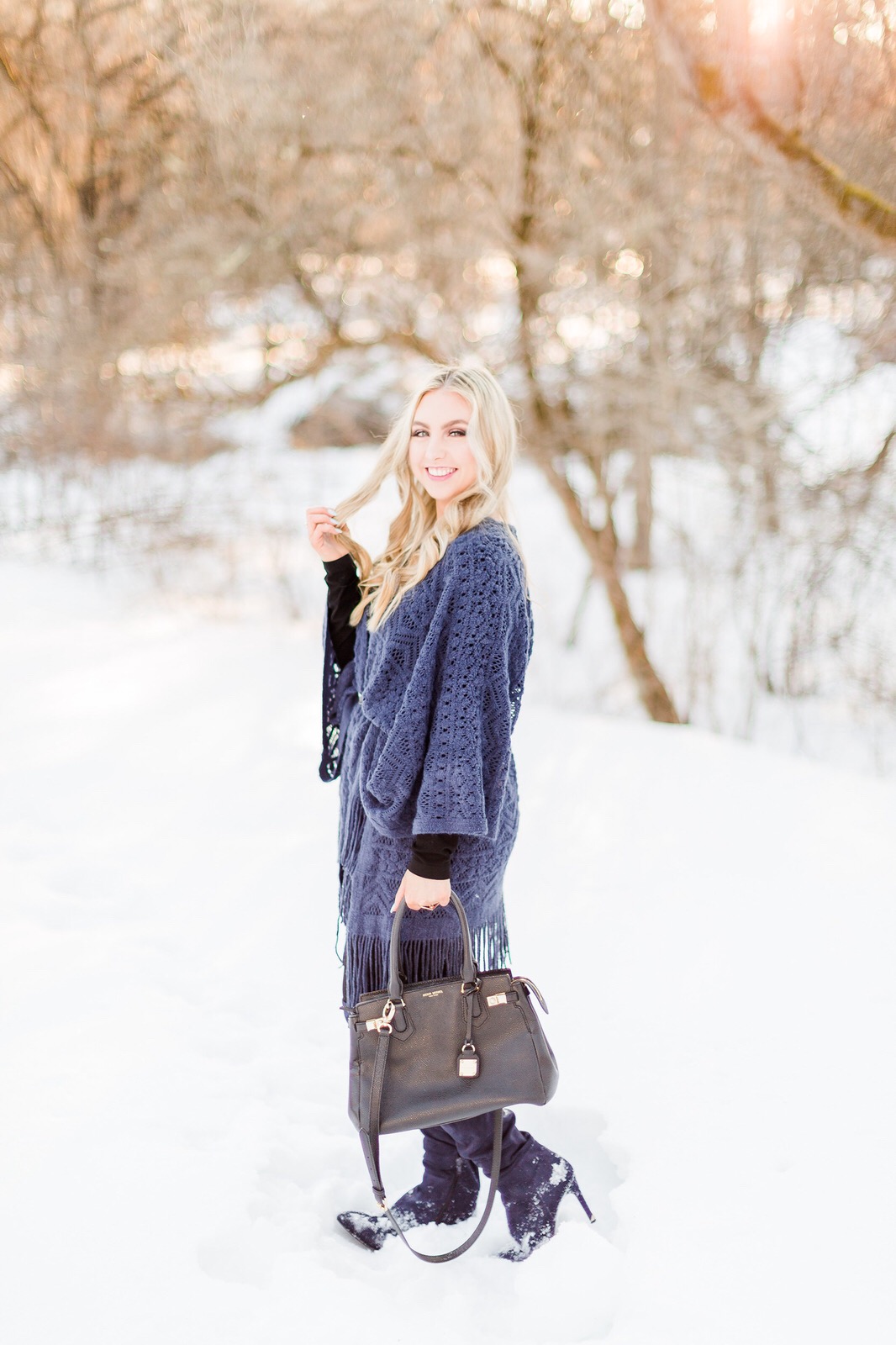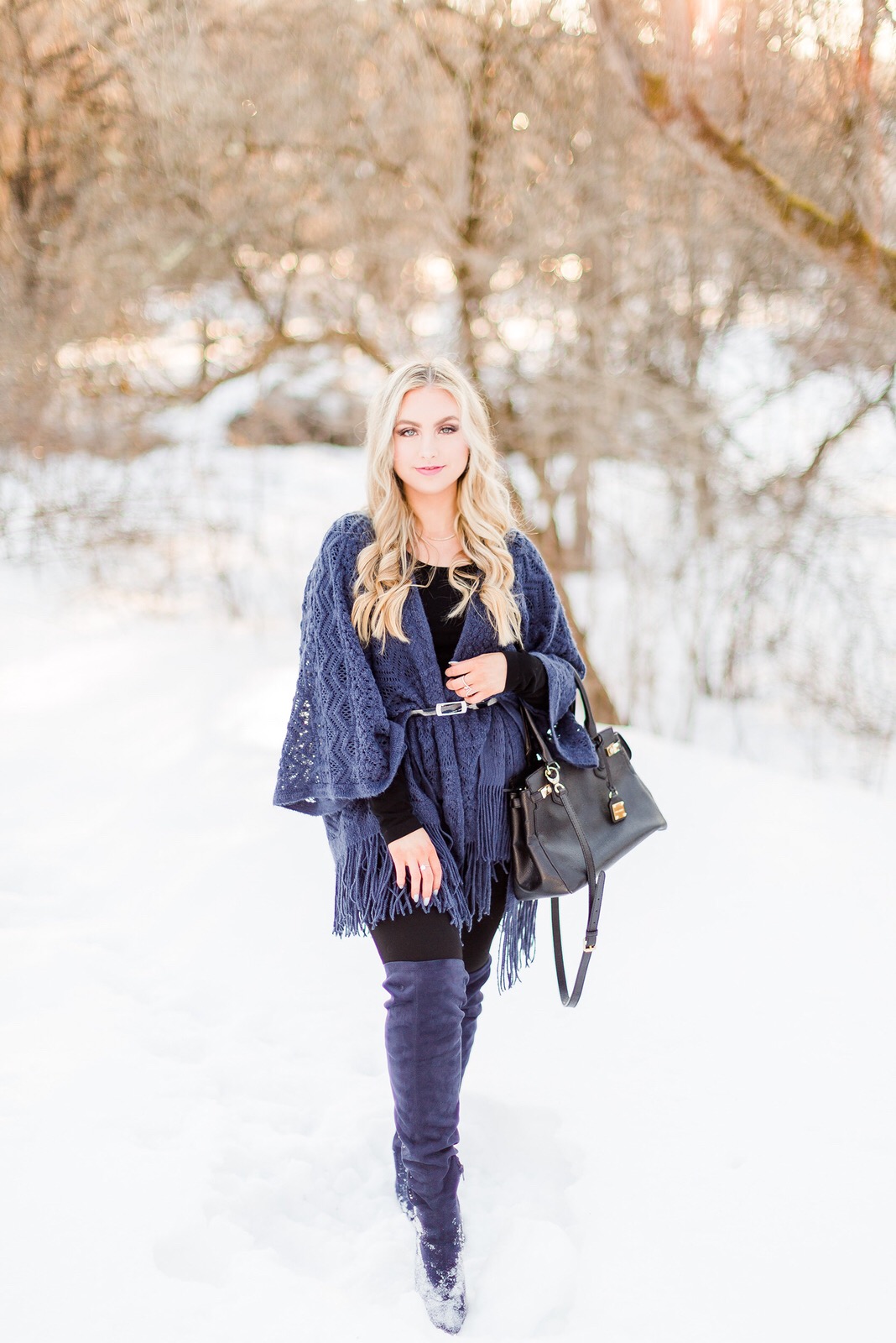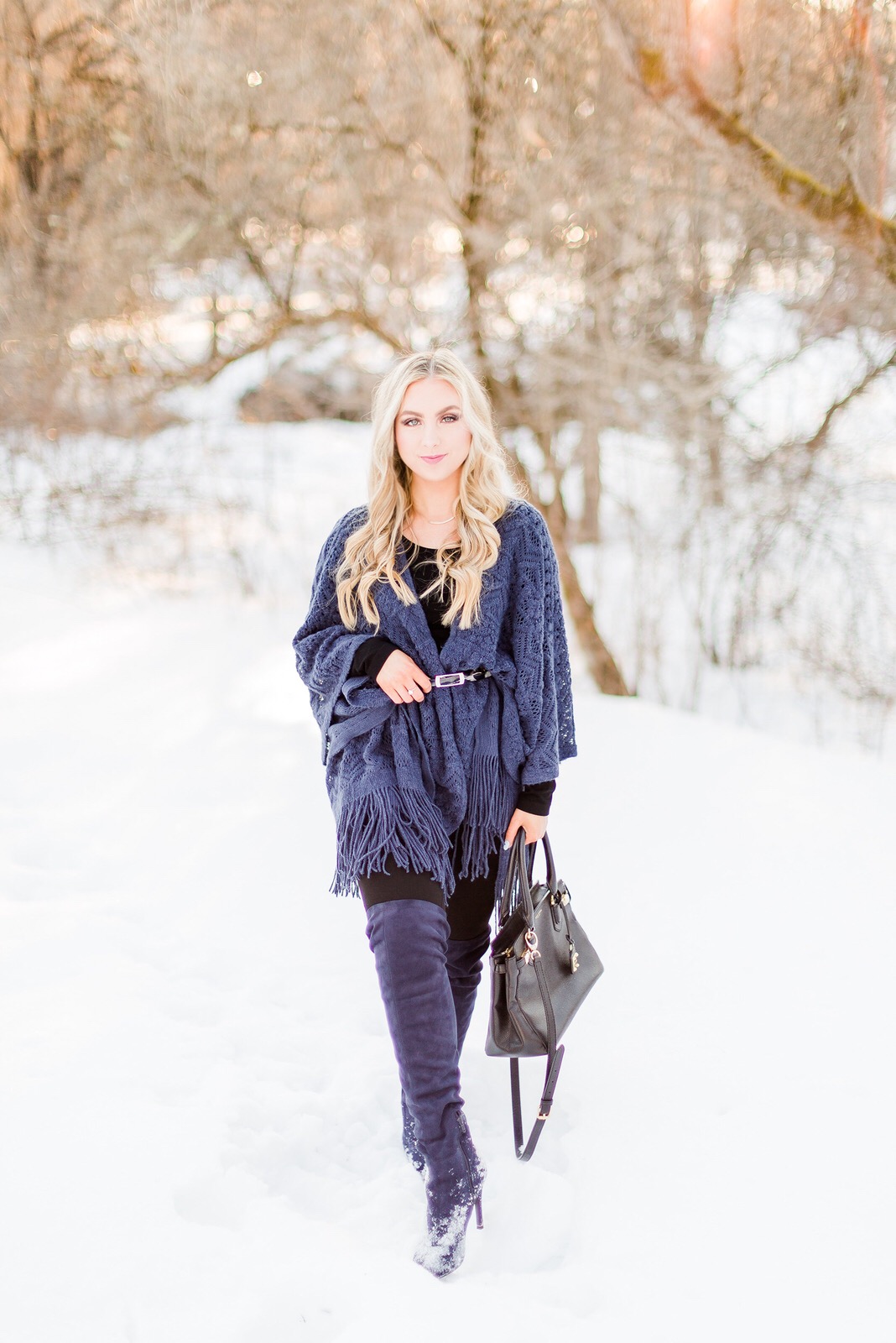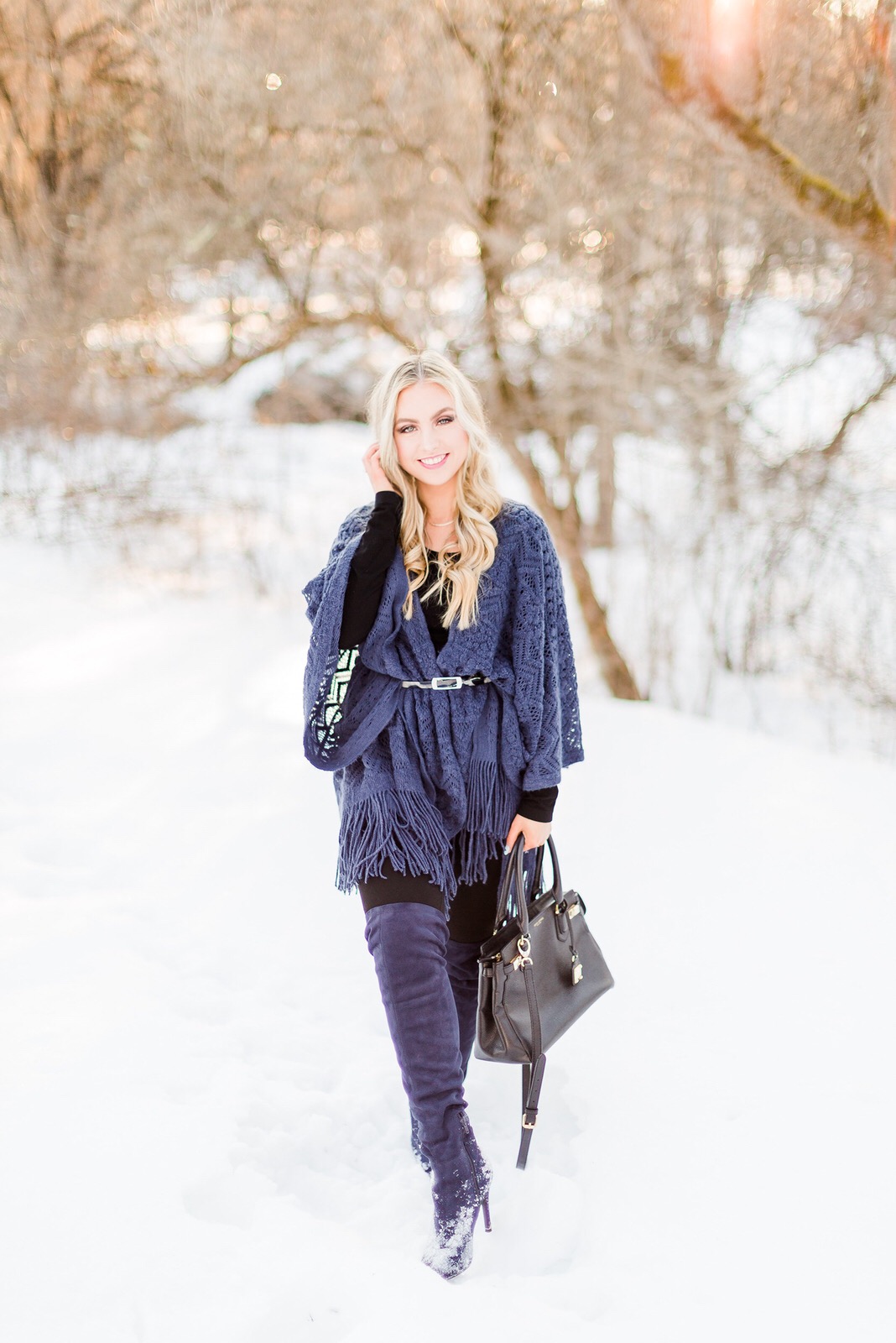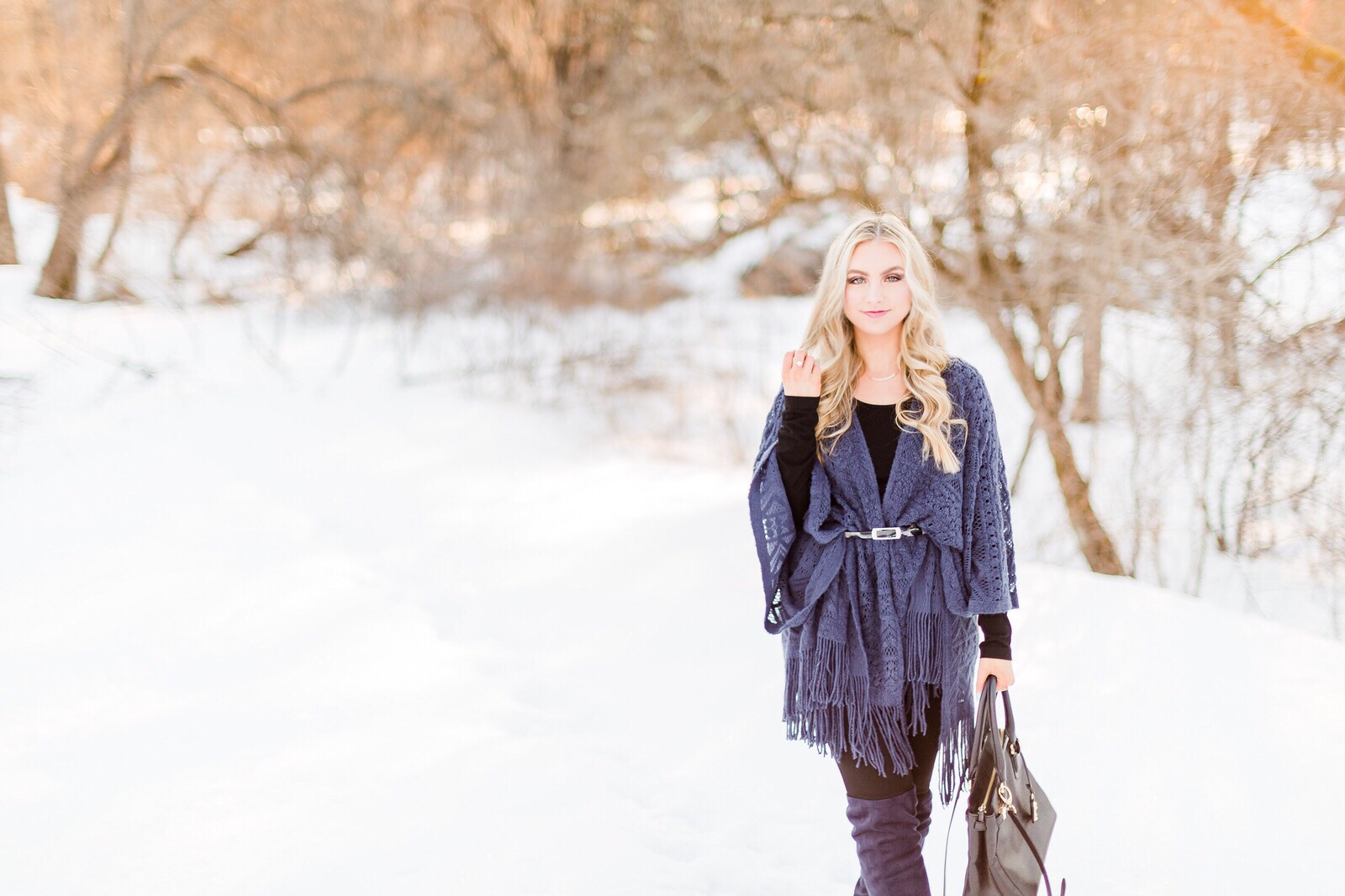 Photography by Molly Elizabeth Photography
Useful Links
Outfit Details
Sweater: Elietian
Leggings: Macy's (Similar here)
Boots: (Similar here)
Molly Elizabeth Photography
My Social