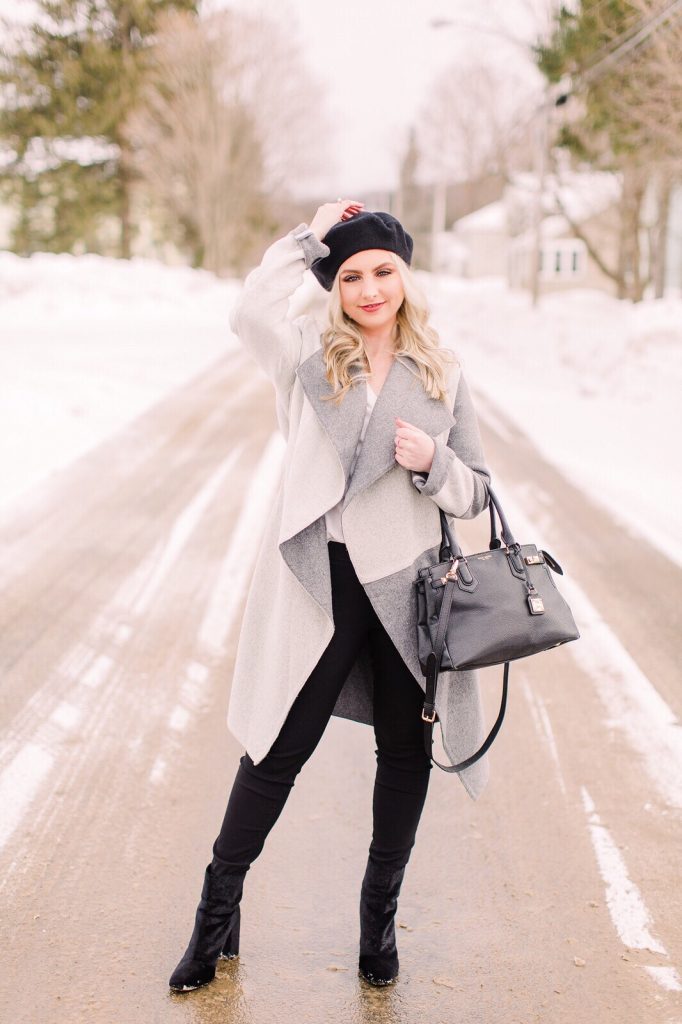 Hello lovelies! Long time no talk. It's been a crazy few weeks with a very last-minute vacation and some family obligations that I may or may not talk about in a future post, haven't decided yet… But I am back with a winter look just in time for spring lol.
First up, the star of the show: This jacket. My mom picked this out, brought it home, and I couldn't steal it out of her closet fast enough. It has a great color-blocking design with various shades of gray and is made of wool so it is SUPER warm. I actually think it's supposed to be more of a wrap coat but I love wearing it as an open heavy cardigan/jacket.
Keeping with the super colorful theme I've got going on, I wore a simple white blouse front-tucked into some black skinny pants and black booties. I topped it off with this beret I picked up from H&M that I'm still a bit unsure about. I'm just honestly not sure if I'm wearing it right and it takes several tries to make it look decent enough to go out the door. I know I'm no Tess Christine, but I'm hoping with a little more practice, this beret will be a staple next winter.
Well, that's all for this short and sweet blog post! I hope you all have a wonderful week!
Xo, Natasha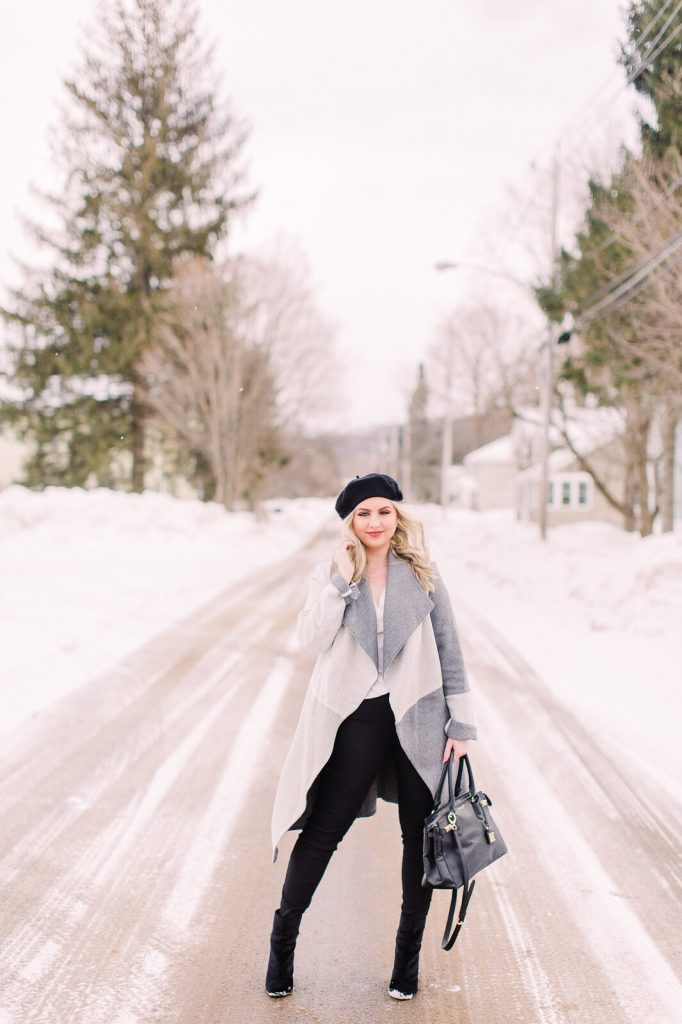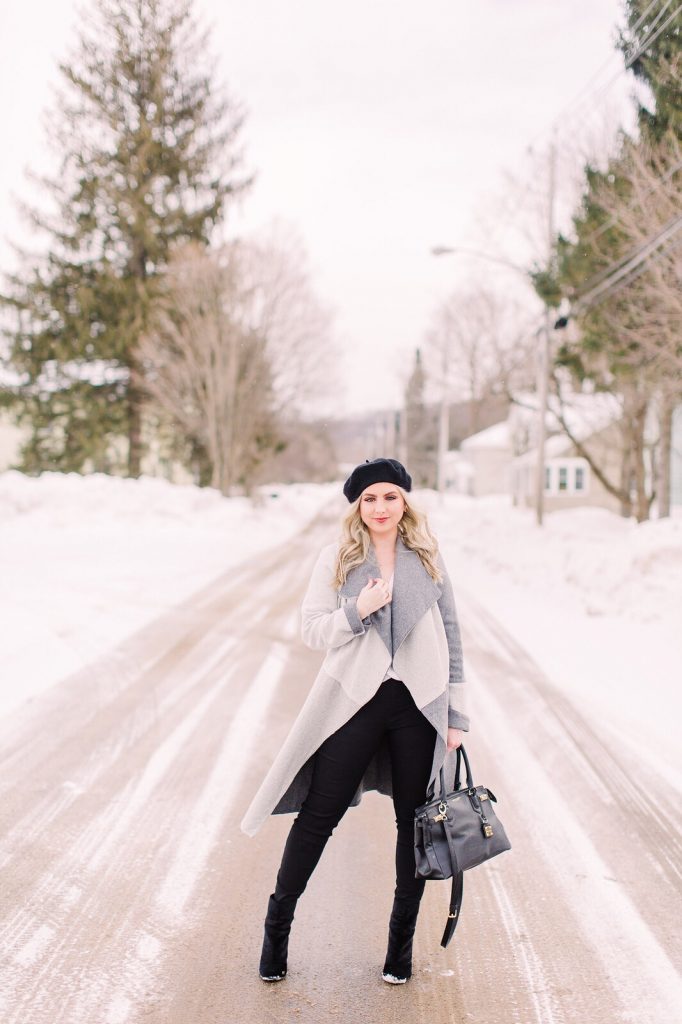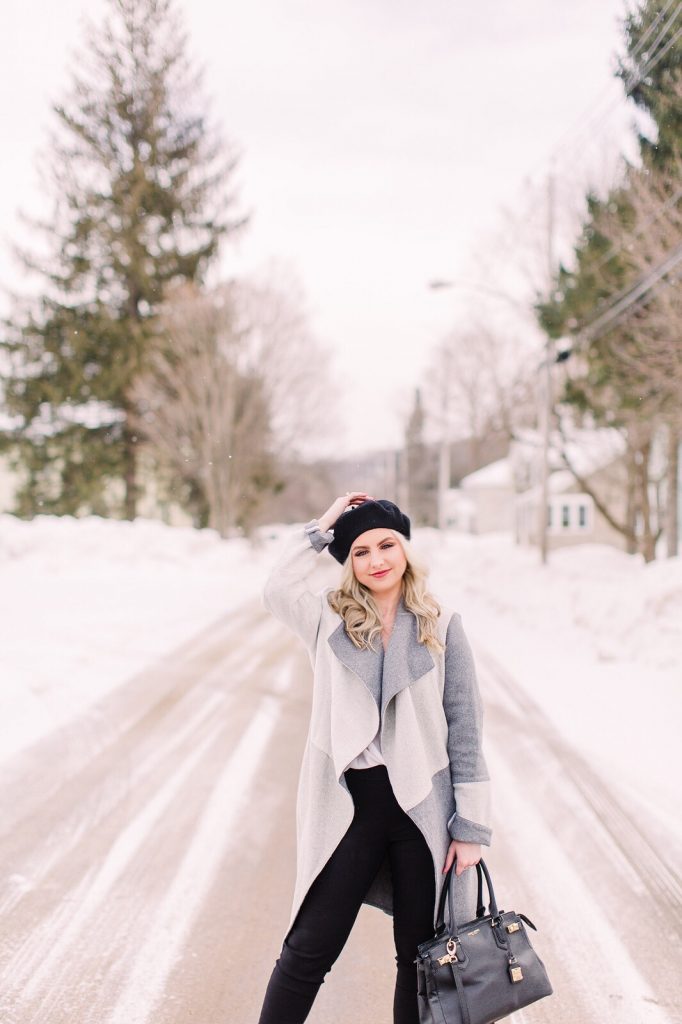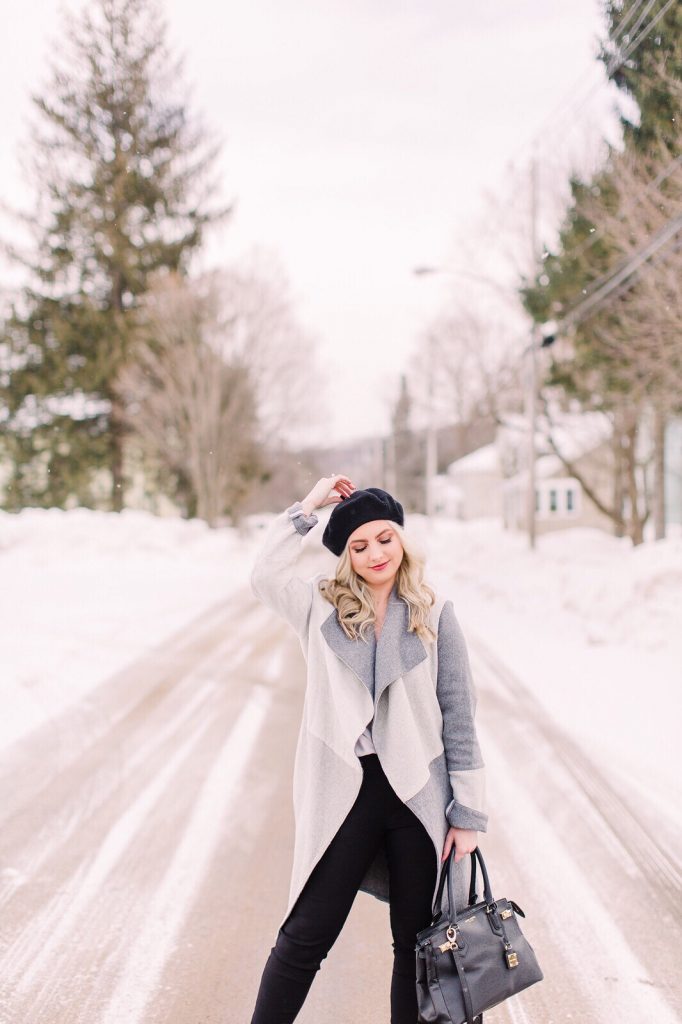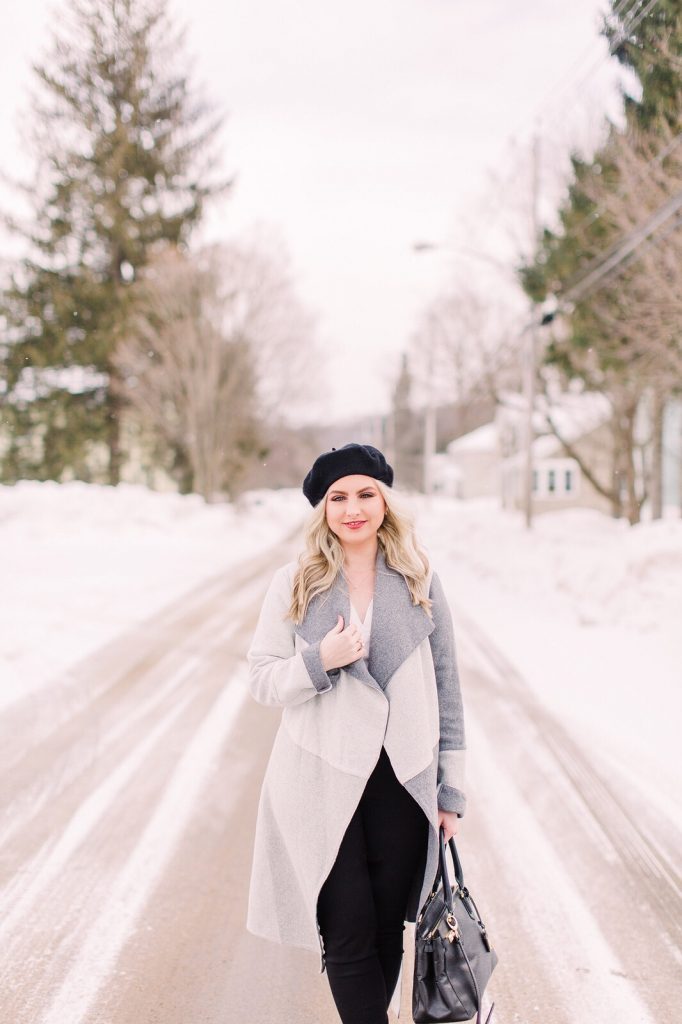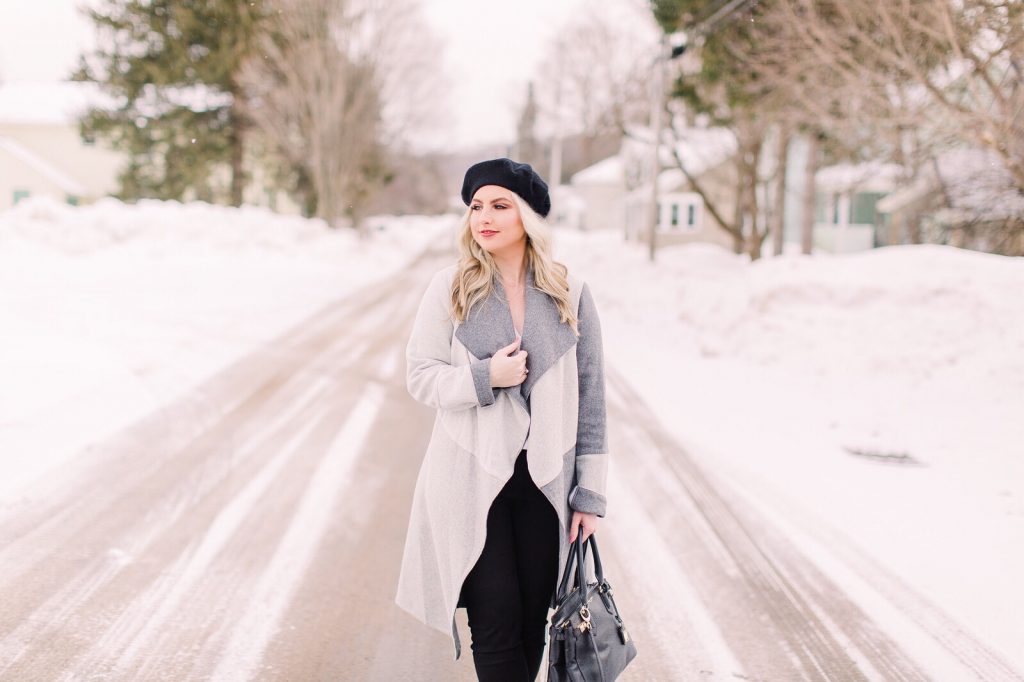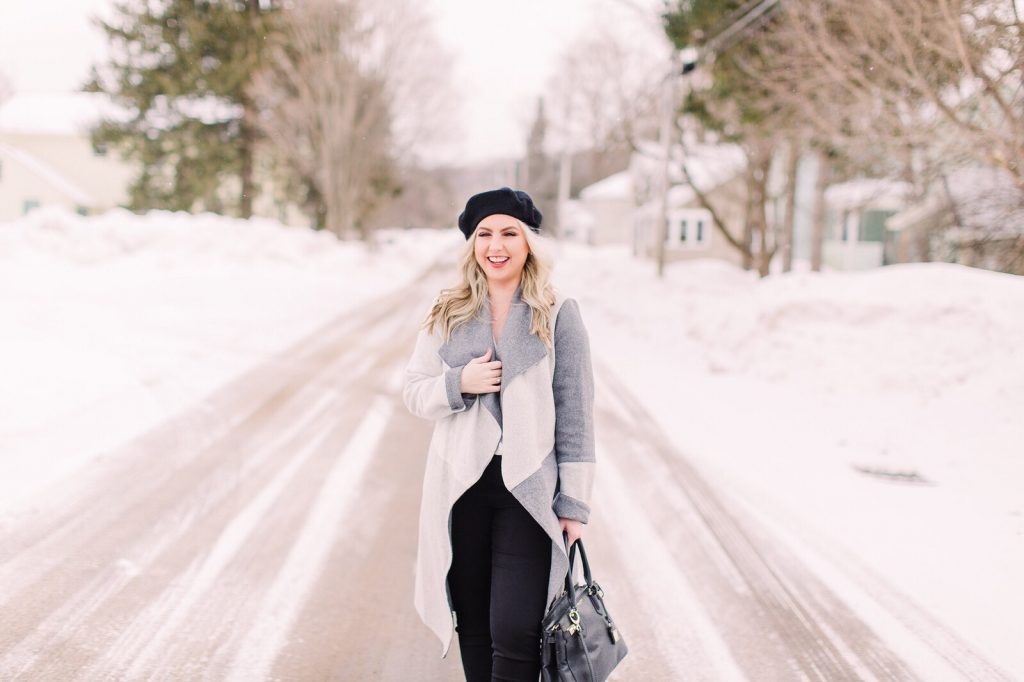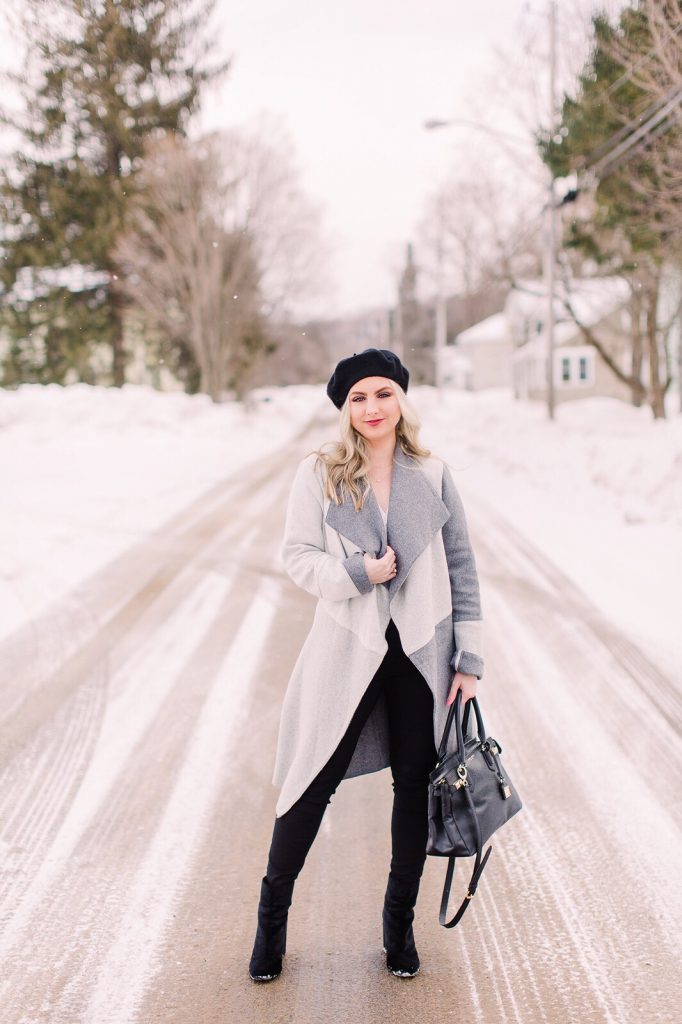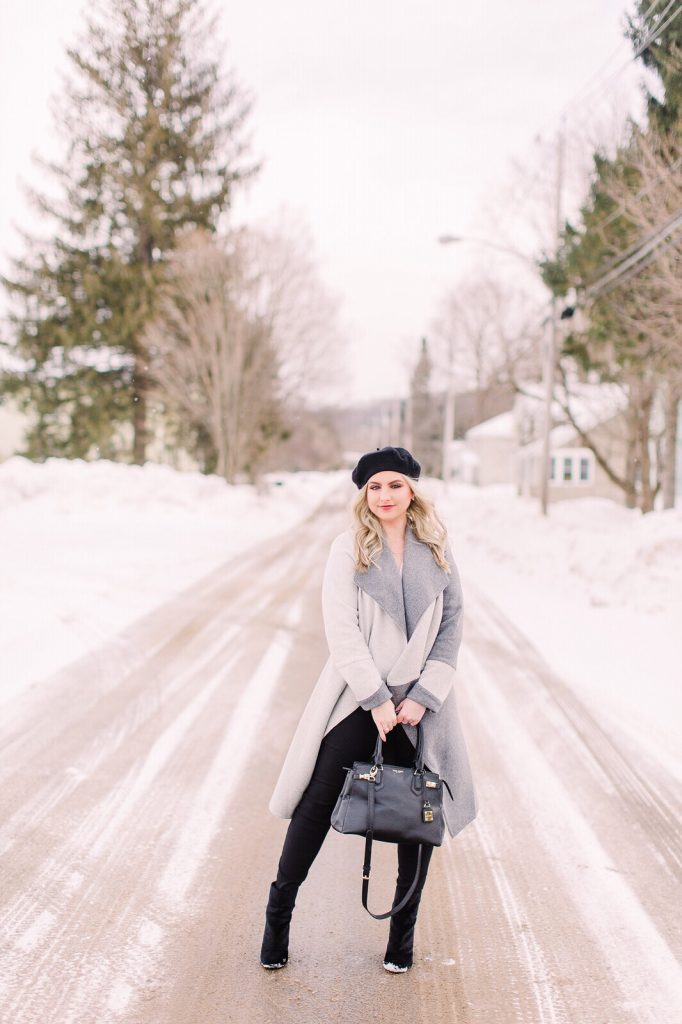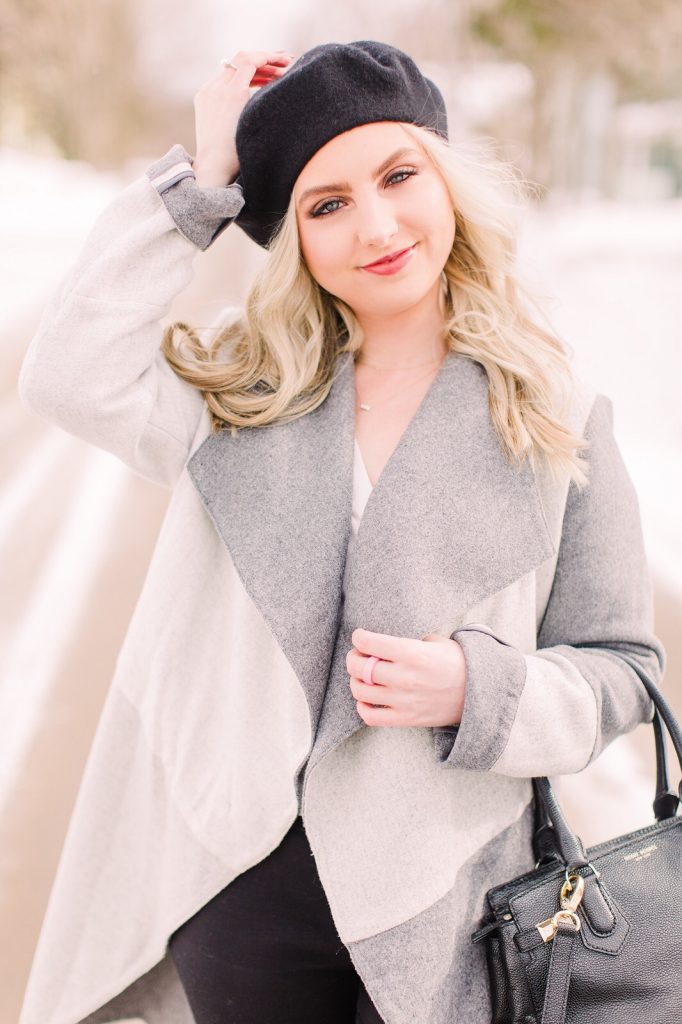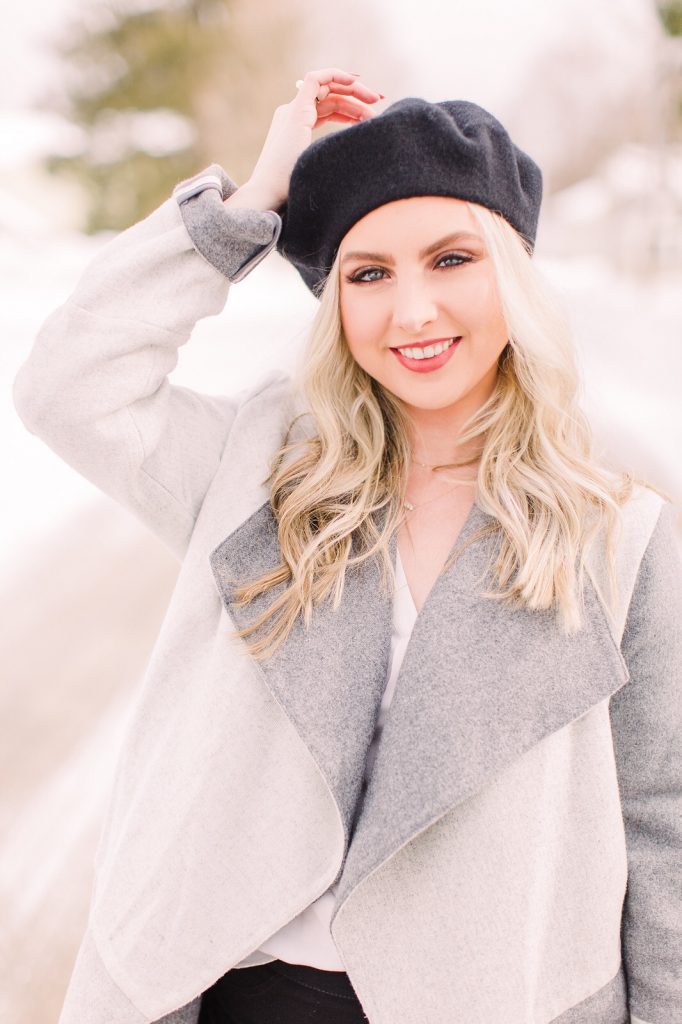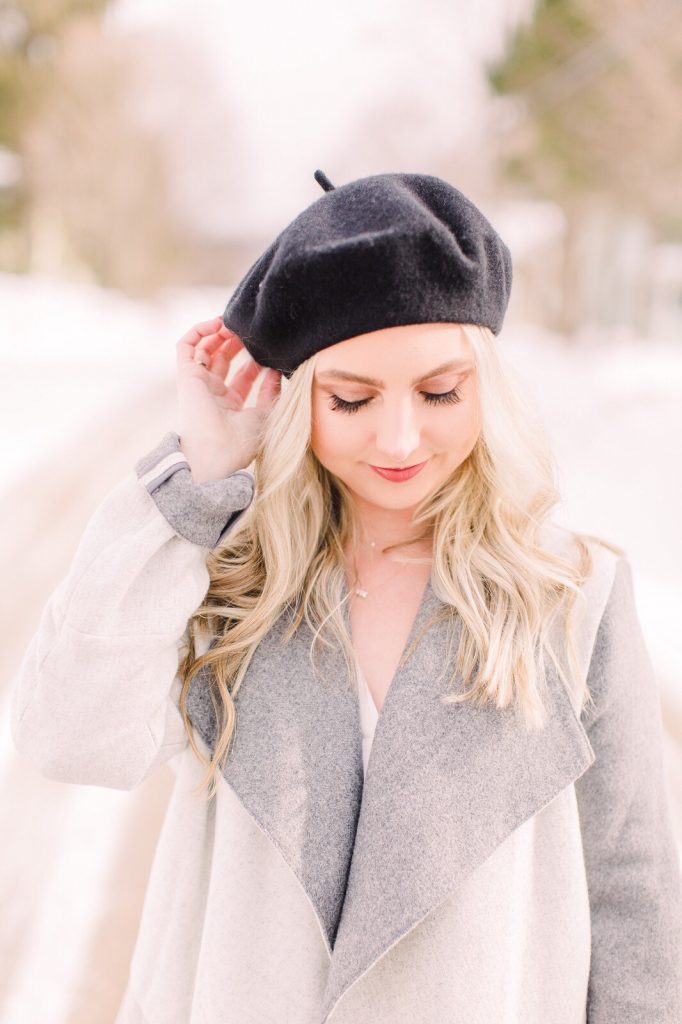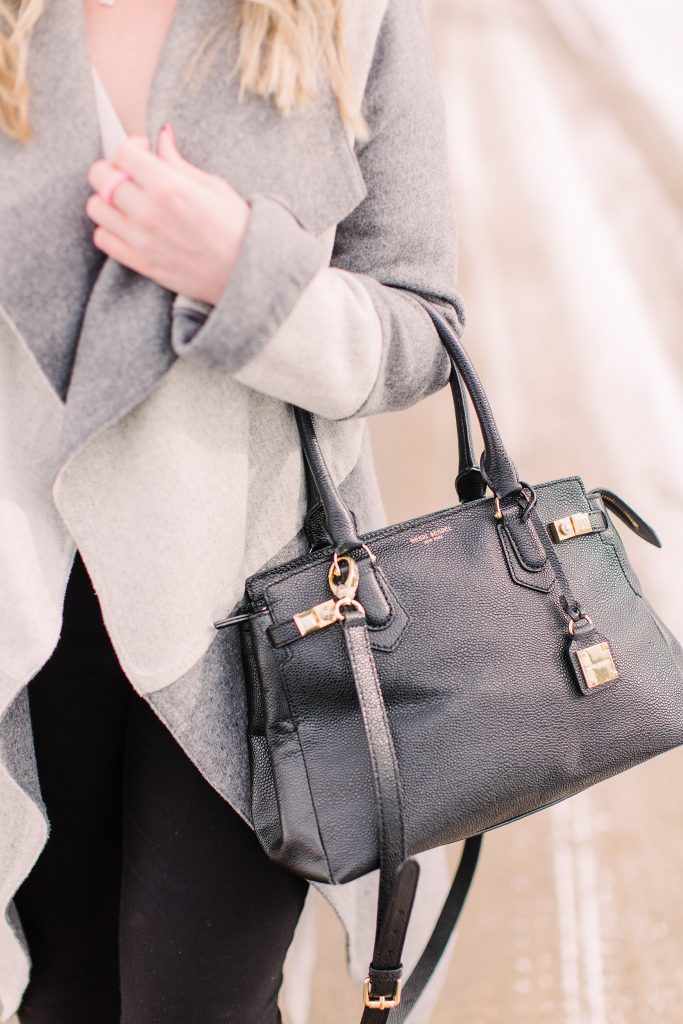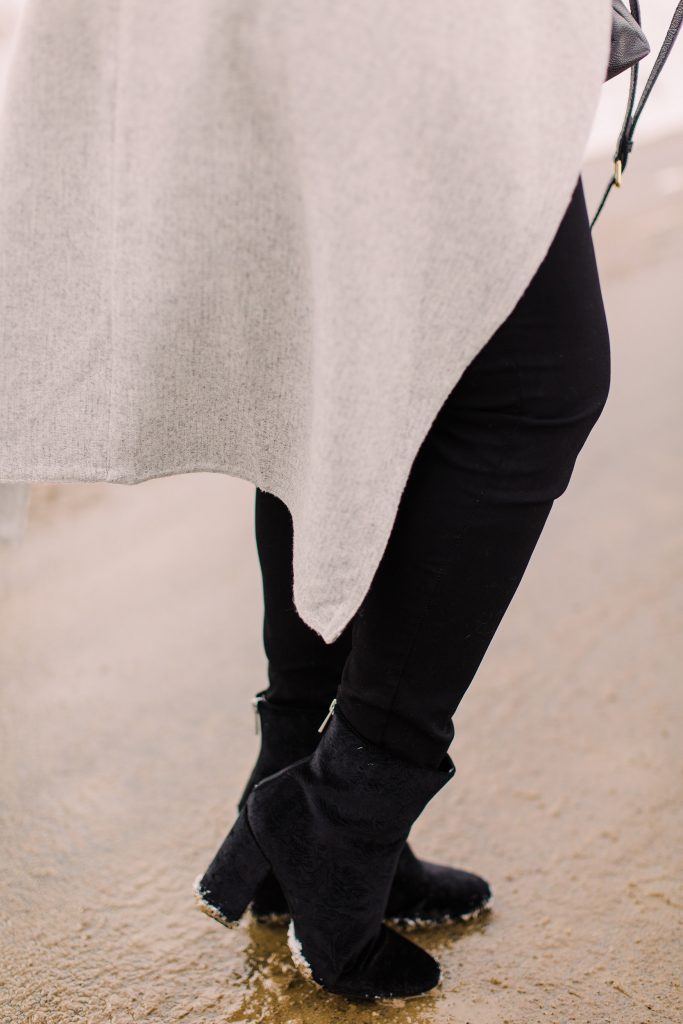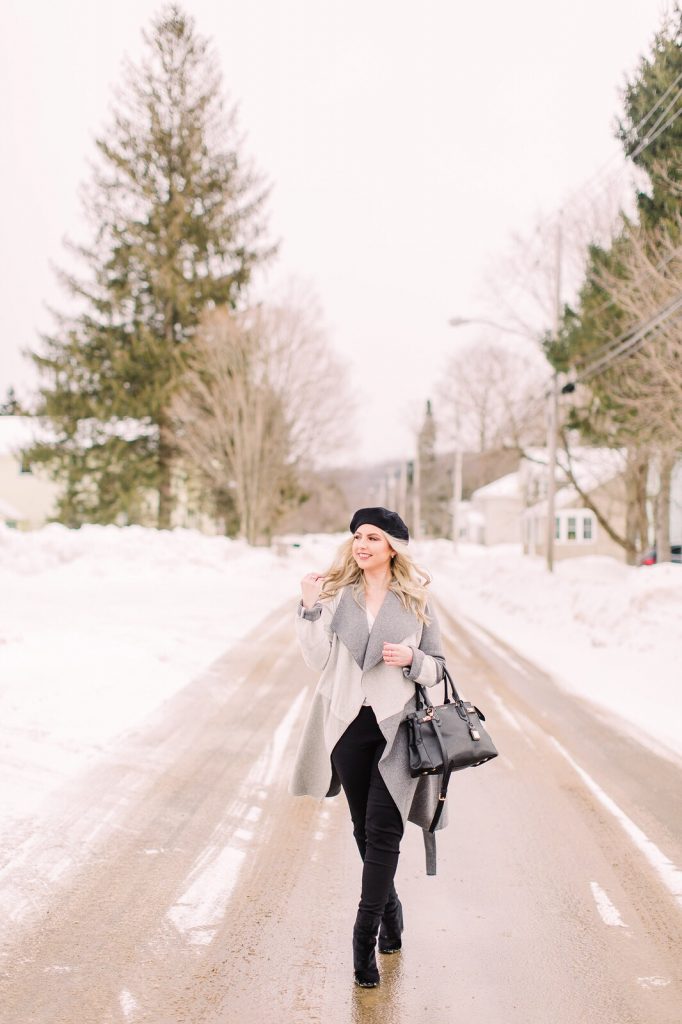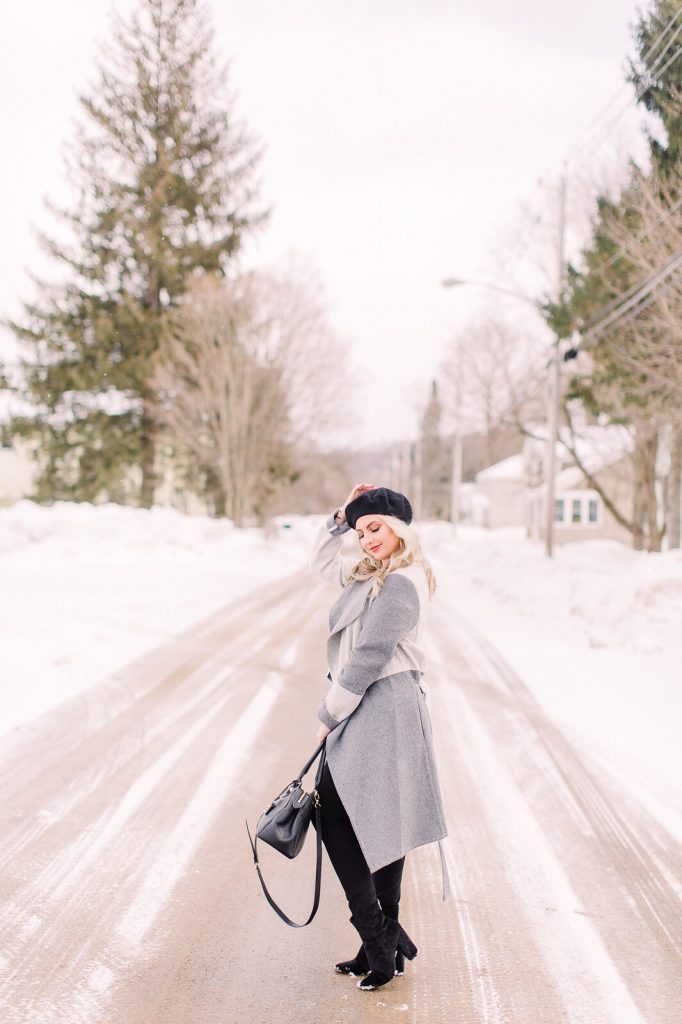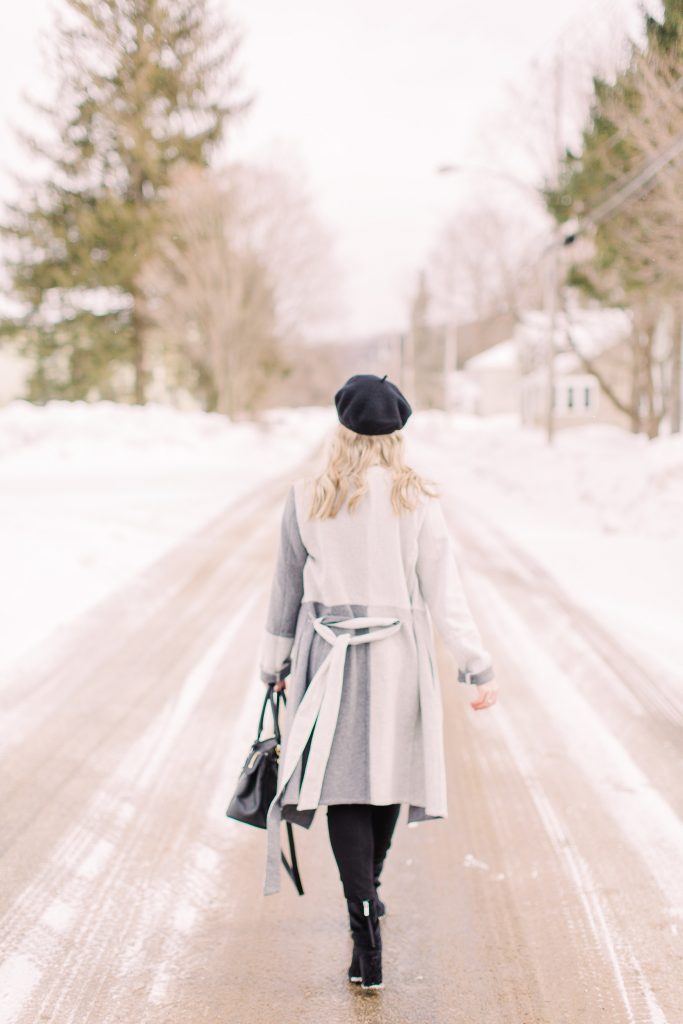 Photography by Molly Elizabeth Photography
Useful Links
Outfit Details – Additional Links on my LikeToKnowIt profile found here or search 'Natasha Kirkland' on the LikeToKnowIt app!
Molly Elizabeth Photography
My Social