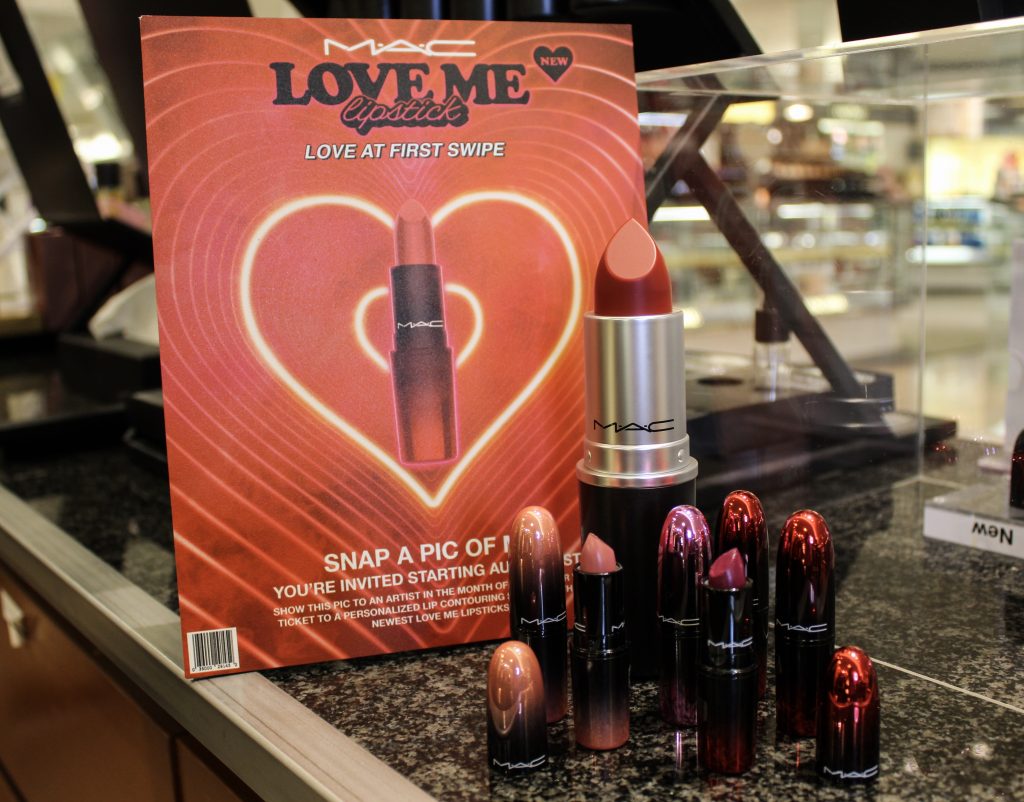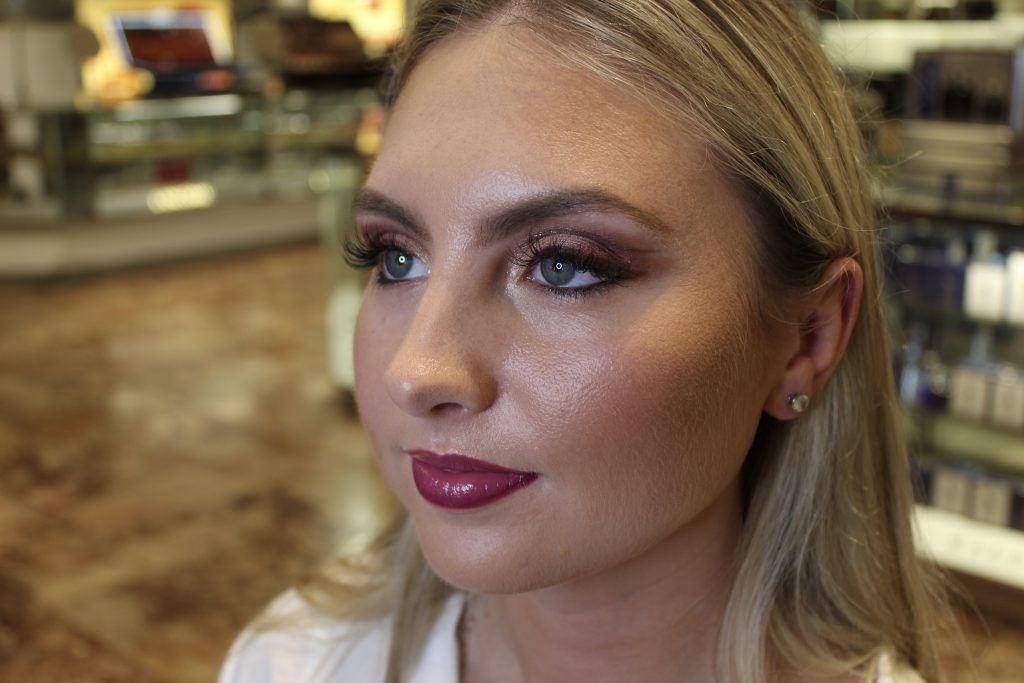 Happy Wednesday!
Last week, I was invited to the MAC counter inside of Macy's at Destiny USA. If you haven't been there in a while, you may remember it as a circular set up where you look at the products from the outside of the counter, while the artist stands on the other side of the counter and handles your desired items. However, when I walked in last Sunday, the very first thing I noticed was the awesome new set up. The arrangement looks more like a MAC store and is much more welcoming and inviting. You can walk around the different sections of products and it's definitely less pressure and more interactive.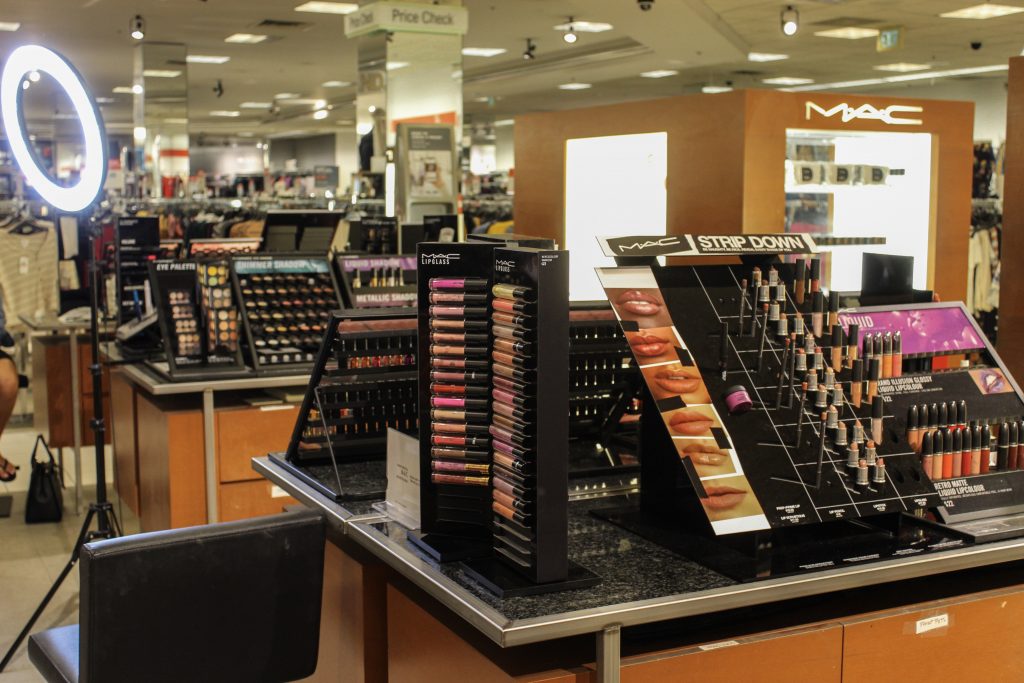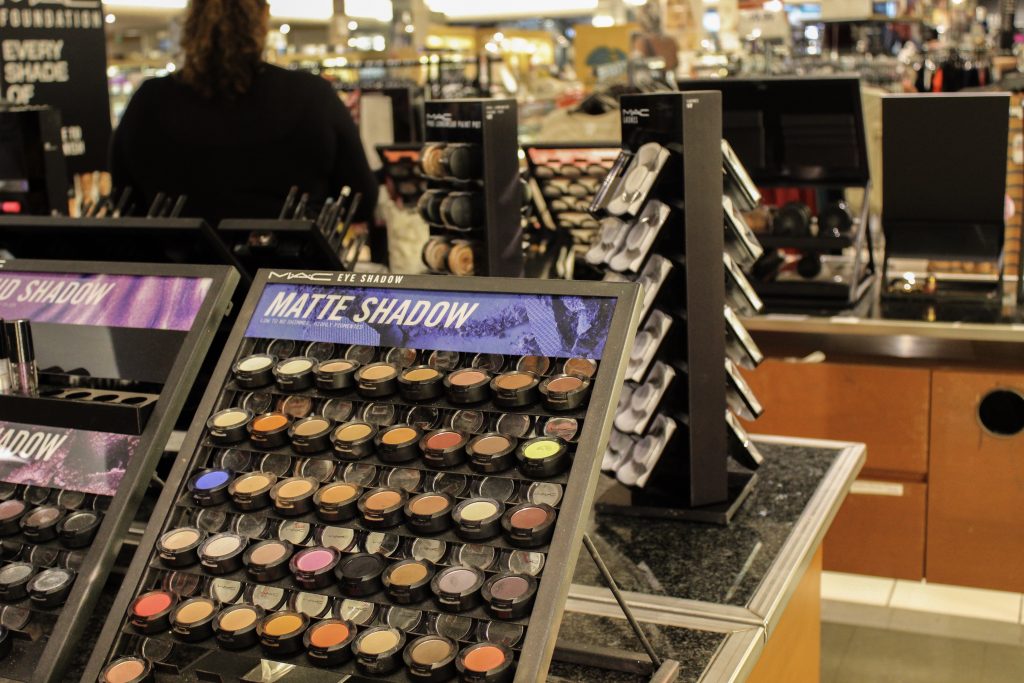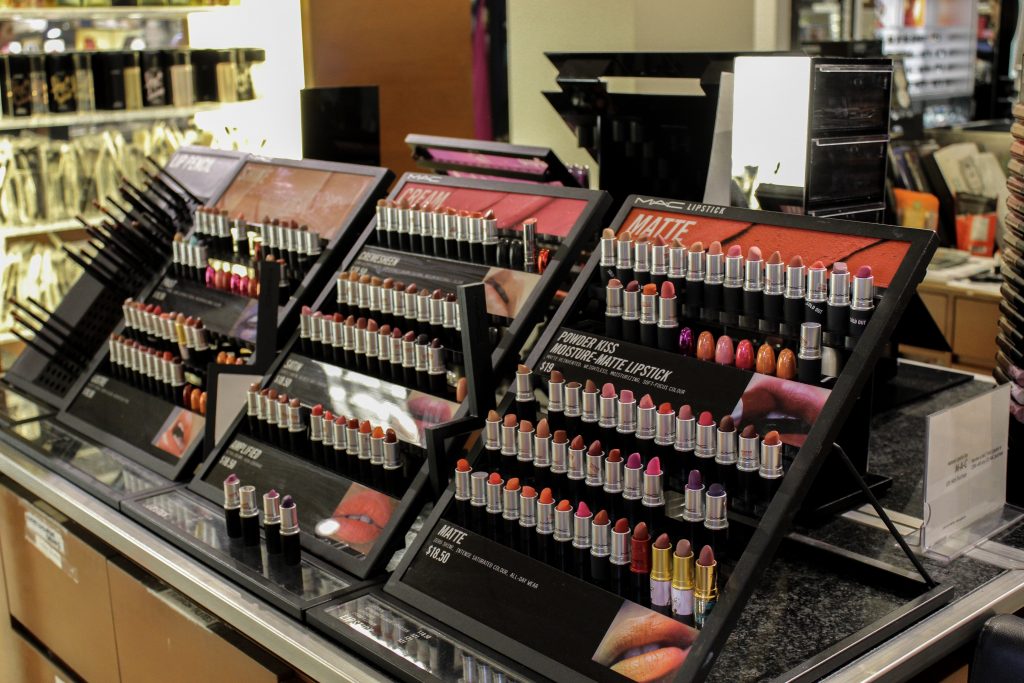 I was immediately greeted by Lynn who looked fabulous with her stunning eye makeup. She sat me down to begin our makeup demo.
Lynn first gave me a delicious smelling lip scrub, their Lip Scrubtious in Candied Nectar, to prep my lips for the lipstick she would be applying later. This product is awesome for exfoliating and getting rid of dry skin and it smells like a Jolly Rancher… SO good. It wasn't too harsh either, it was gentle yet effective.
She then asked about my skin type, which if you don't know by now, is SUPER oily, especially around my T-Zone. Because of this, she used the Charged Water Moisture Gel. This is a lightweight formula but is still very moisturizing. It felt great on my skin.
Next, Lynn used the Natural Radiance Primer which is an oil-balancing primer. It has a silky-smooth texture that melts onto the skin. There are two shades of this primer, a pink based and yellow based, which is ideal for matching your skin undertone.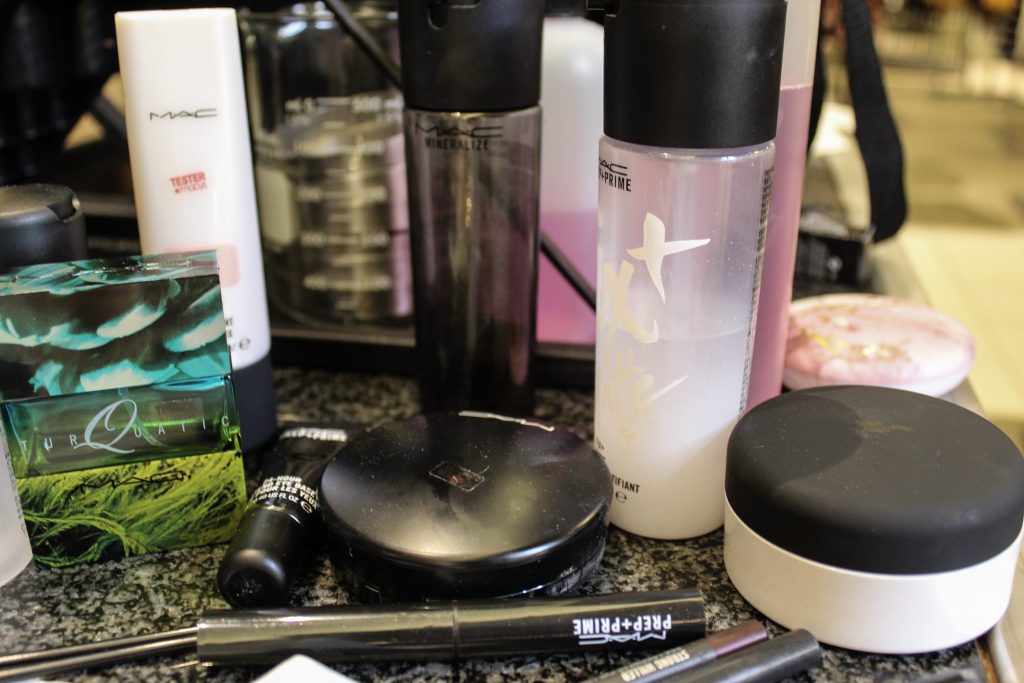 After that, she applied the Charged Water Charcoal Spray which helps your moisturizer and primer absorb better. The charcoal is oil-balancing and helps purify the skin.
For my foundation, she applied the Pro Longwear Nourishing Waterproof Foundation with a #170 brush which gives you a gorgeous, full coverage look. It is an oil-free, very longwearing, WATERPROOF (excuse me what?!) and transfer-resistant (sign me up) formula that is great for special events like proms or weddings. However, it feels light enough on the skin that it could be used every day. Normally, I can feel more full-coverage foundations weighing on my face, but I could barely feel this one.
She set the foundation with the Mineralized Skinfinish Powder. This product is very versatile. You can use it as a setting powder or on its own as a lightweight foundation if you're looking for a more sheer look. It's a baked mineral powder that feels light and soft on the skin.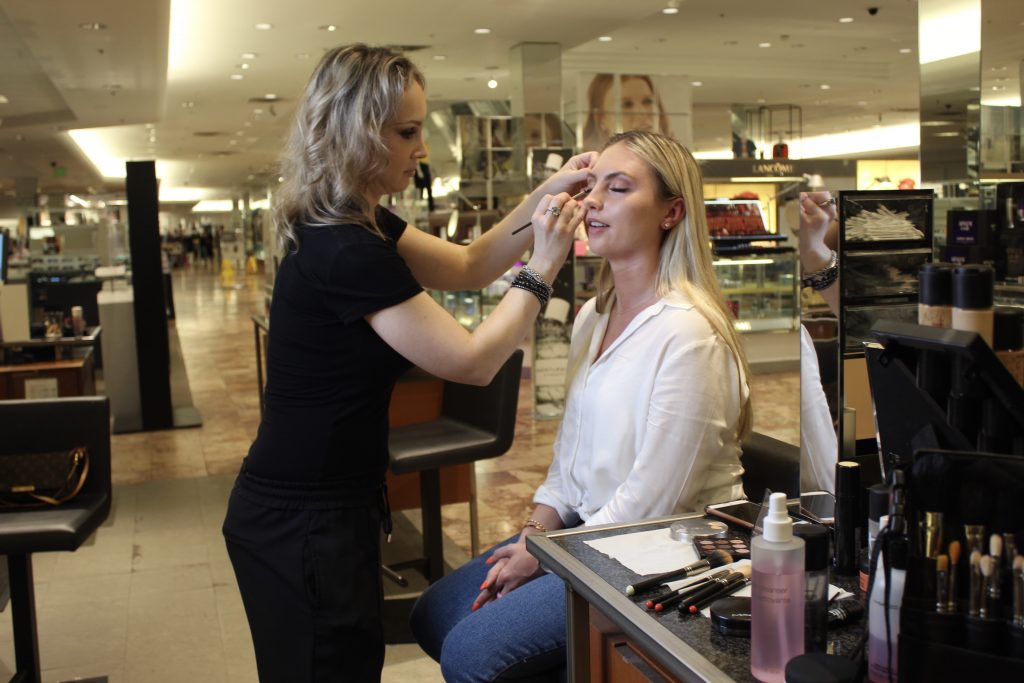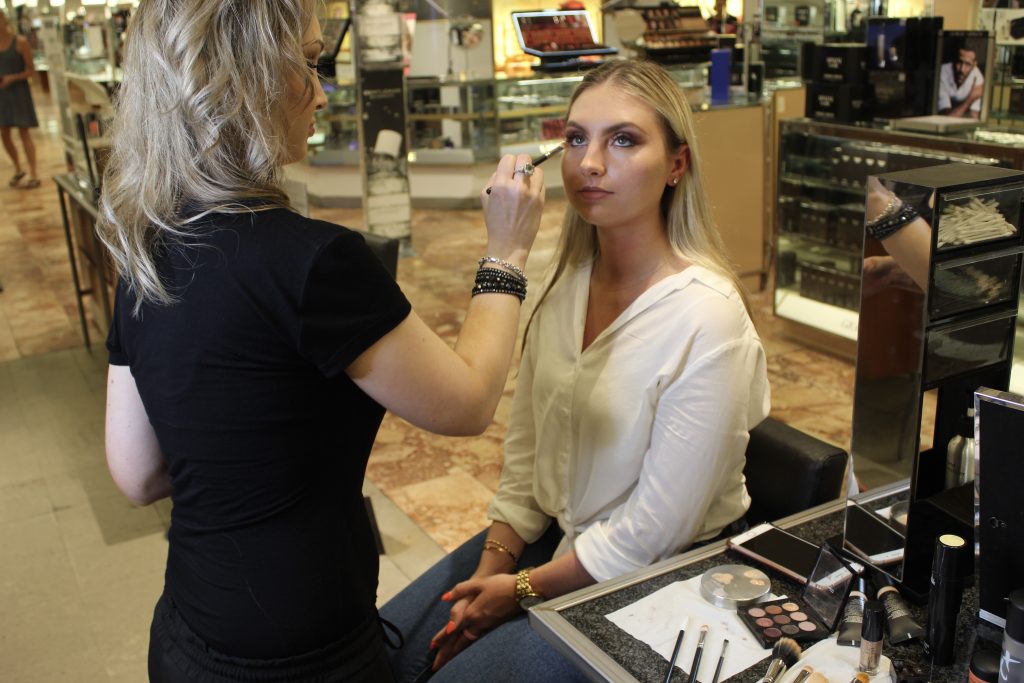 Then, Lynn moved onto my eyes. She primed my lids with the Prep + Prime 24-Hour Extend Eye Base, which is ideal for those who have problems with creasing or who have oily eyelids. Since it is longwearing, as you can tell by the name, it is perfect for special events.
Lynn next began to apply the Burgundy Times Nine Eyeshadow Palette. It has gorgeous plum shades perfect for transitioning into fall. These little palettes are nice and compact, so they are super easy to travel with; and with the multiple shades, it's really the only palette you need. You can even use the darkest shade as liner which Lynn did for my look. For brushes she used the #217 in my crease, the #239 for my lid, and #266 angled brush to apply my liner and really carve out the crease. She explained it is so easy to create a sultry smoky eye without a million brushes. In fact, she said she could do a whole look with just the #217 brush if she wanted to.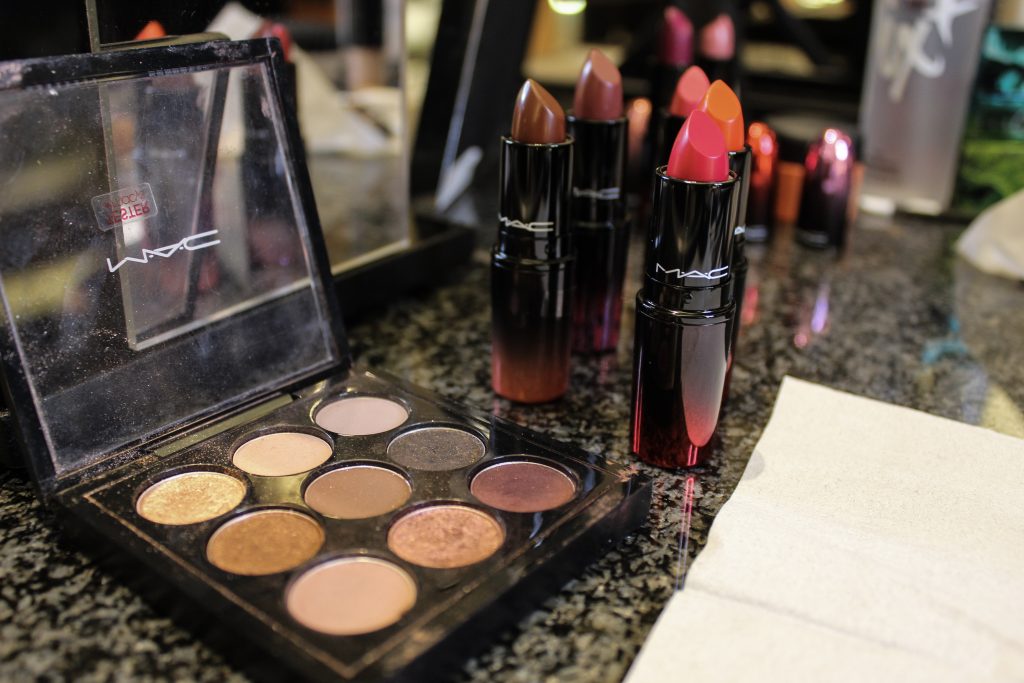 To add a little sparkle, Lynn applied the Dazzleshadow Liquid in the shade Flash and Dash to my crease. I've never thought to apply glitter to my crease, especially with my oily eyelids, but once I saw the final result, I was hooked. Plus, this formula doesn't flake or smudge, so it stayed put the entire day.
In my waterline, Lynn applied the Pro Longwear Eye Liner in the shade Strong Willed which is a gorgeous plum color. These pencils go on creamy but once they are dry, they are not budging an inch, perfect for the waterline. I love adding more color with liner, it's a bit unexpected, rather than using just a black or brown, and the shade Strong Willed tied the eye look together perfectly.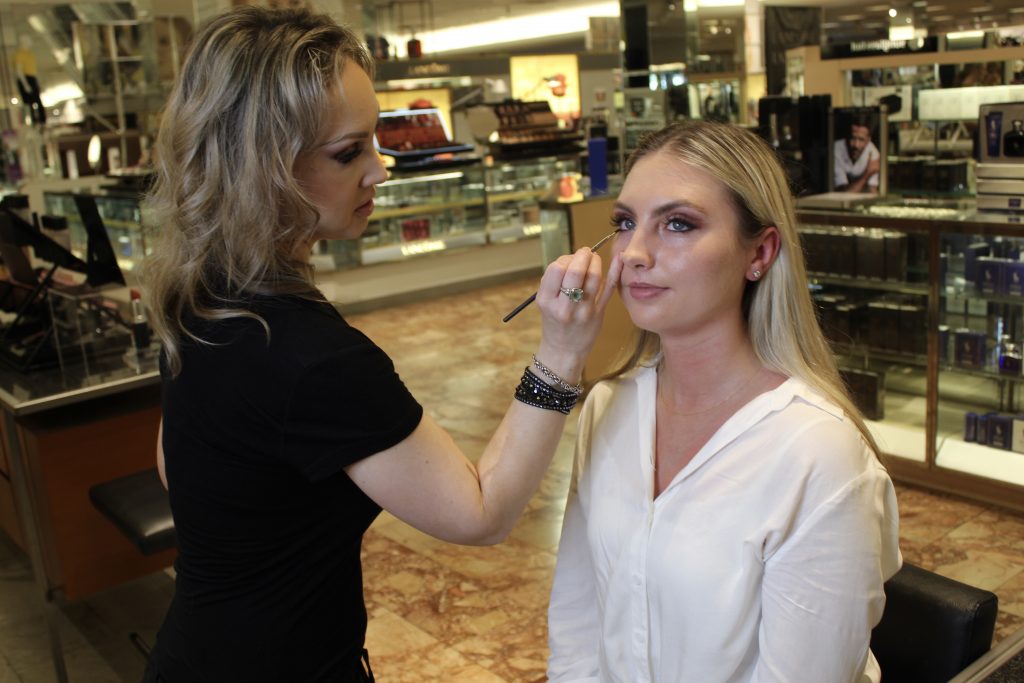 Next, she tamed my crazy brows with the Eye Brows Styler in the shade Stylized. This is a taupe/brown color being that my brows are more on the ashy side. I couldn't believe that there are 8 different shades to choose from for this product, so you can easily match your brows with this range. The Eye Brows Styler is super easy to apply and gives definition to your brows.
For concealer, Lynn used the Studio Fix 24-Hour Concealer which is a newer formula for MAC. It has 24-hour wear and really perfects the skin. Lynn mentioned some people even use different shades of this concealer as foundation to create the perfect highlighted/contoured look. She applied the concealer with that same versatile crease brush, the #217, under my eyes and around my nose since people usually get redness in that area, and she set with the Mineralized Skinfinish powder.
For those of you who have issues with foundation/concealer staying on your nose, Lynn recommended the perfect product. It's called the Skin Refined Zone Treatment. It is an oil-free emulsion that helps conceal your pores while controlling oil. You can use it as a primer to apply just in your T-Zone and she mentioned you can also use it as a night treatment to really help shrink your pores. I don't know about you, but this sounds like a must-have to me!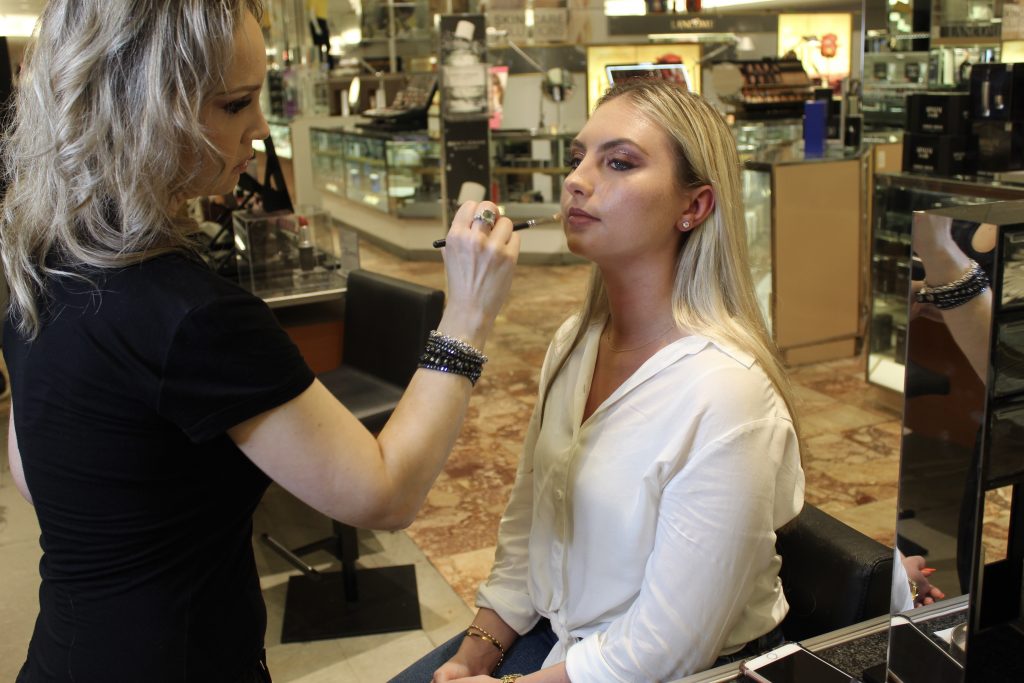 For bronzer, Lynn applied the Next To Nothing Bronzer in the shade Canyon Dreamin' to my temples, cheeks, jawline, and neck. This marble packaging is gorgeous, and is part of their Electric Wonder collection. This bronzer almost feels like a cream, it is so finely milled and goes on very smoothly. It is the same formula as their Next To Nothing pressed powder, which is incredibly popular as well.
Lynn next applied Mineralized Blush in the shade Gentle to add some color to my cheeks. Being a mineralized formula, it applied very softly and added a hint of sheen.
Y'all, let me tell you about this highlighter that she used on me. Holy cannoli this is insane. It is their Extra Dimension Skinfinish, which is a very pigmented highlighter that you want to use to get the ultimate glow. She applied the shade Show Gold which is a peachy gold color with a pink pop. It is STUNNING you guys. To make it even more intense, Lynn sprayed her brush with Fix+. You can use this same method with eyeshadow as well.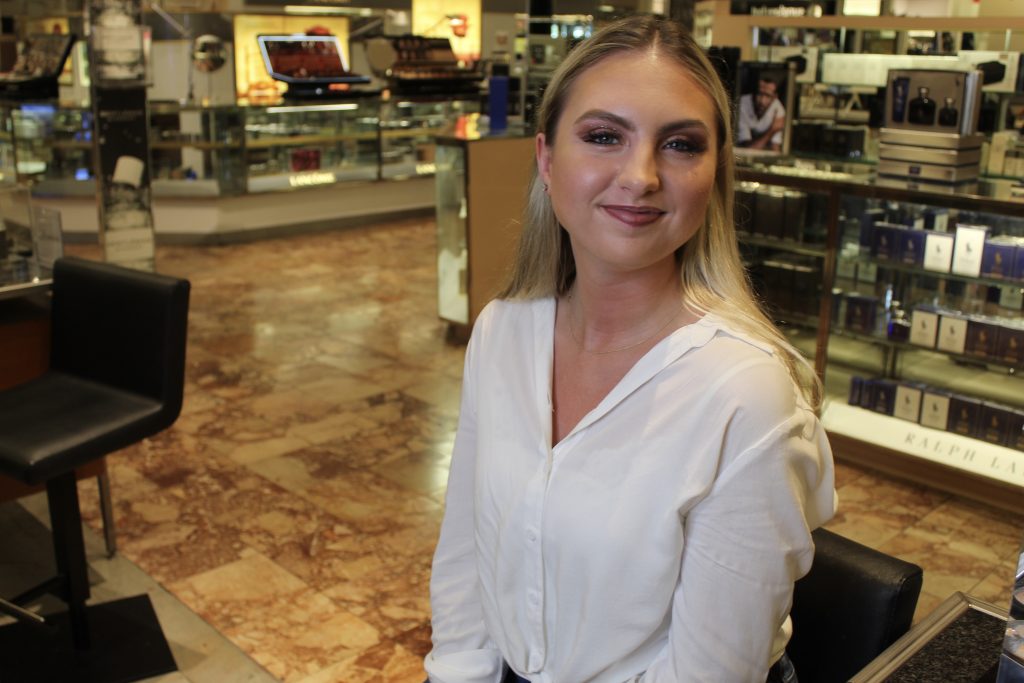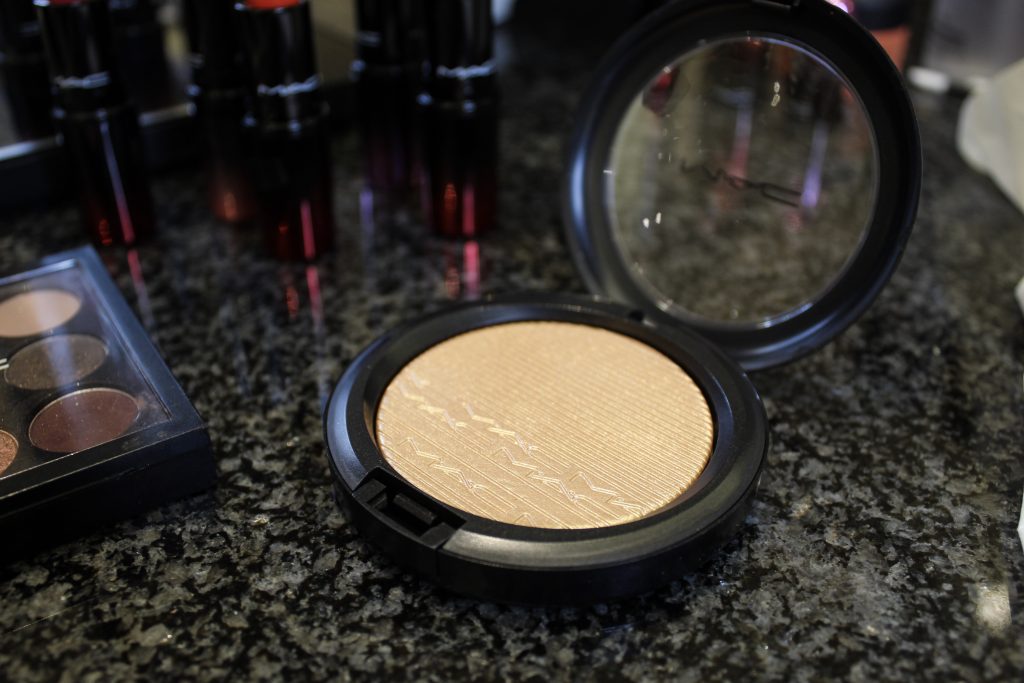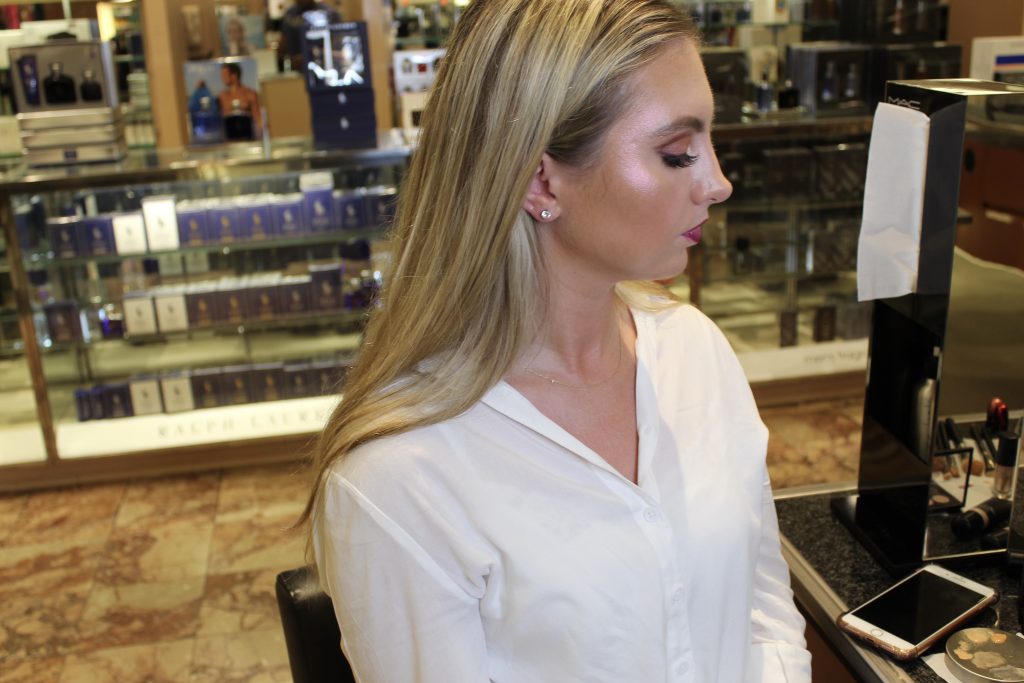 Now, to the main event… The lips! Lynn first applied the Prep + Prime Lip to smooth out my lips and prevent feathering. It is a great lip conditioner that extends the wear of lipstick. She recommends going a little above the lip line to really seal everything in. Next, she applied lip liner in the shade Half-Red to define the lips. Contrary to the name, this is more of a plum/nude color.
Then it was time for the brand-new Love Me Lipsticks. Guys, when I tell you I haven't stopped wearing them since this session, I am not even kidding. This formula is TO DIE FOR. If you're familiar with the Mary J. Blige lipstick in French Silk, this is the same formula. These lipsticks are argan oil-infused which is a new ingredient for MAC lipsticks, making them extremely nourishing and providing all-day hydration on the lips. Personally, I have very dry lips, so these lipsticks are a Godsend to me. It has incredible staying power, they actually stain the lips to make it last all day. They smell so amazing too, almost like a vanilla scent. I actually smell my lipstick every time I apply it, I'm weird, I know, but I can't help it! Not to mention, THAT PACKAGING THOUGH! These Love Me Lipsticks are launching TOMORROW, August 1st with 25 NEW SHADES! I literally want every single one of them, they are just that good. I have a feeling they're going to sell out so you're going to want to visit the MAC counter at Destiny USA and pick up some gorgeous colors.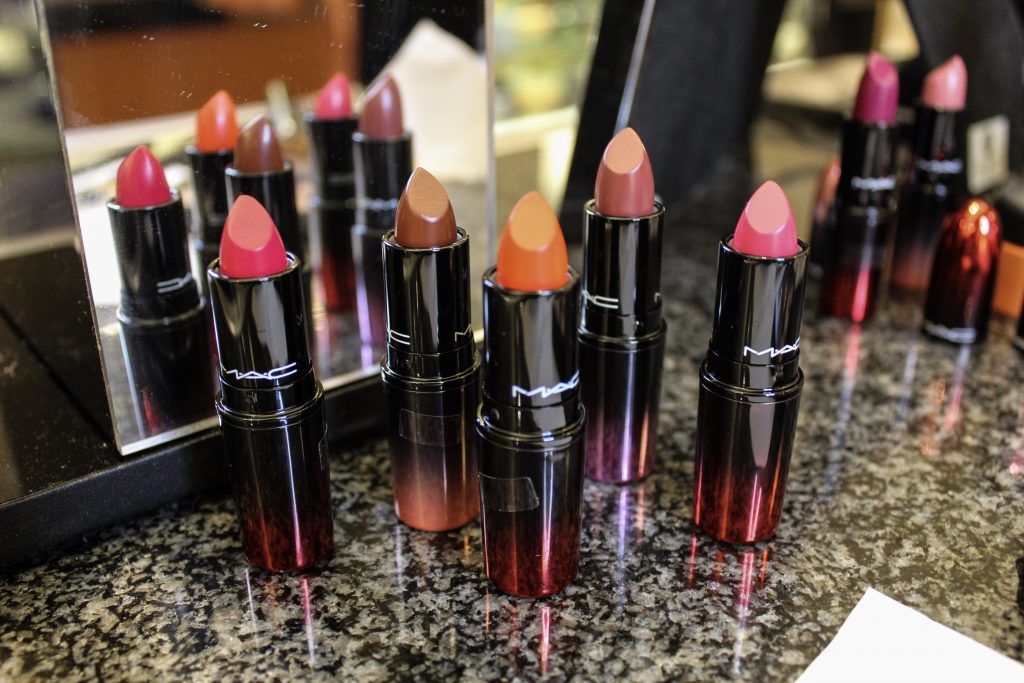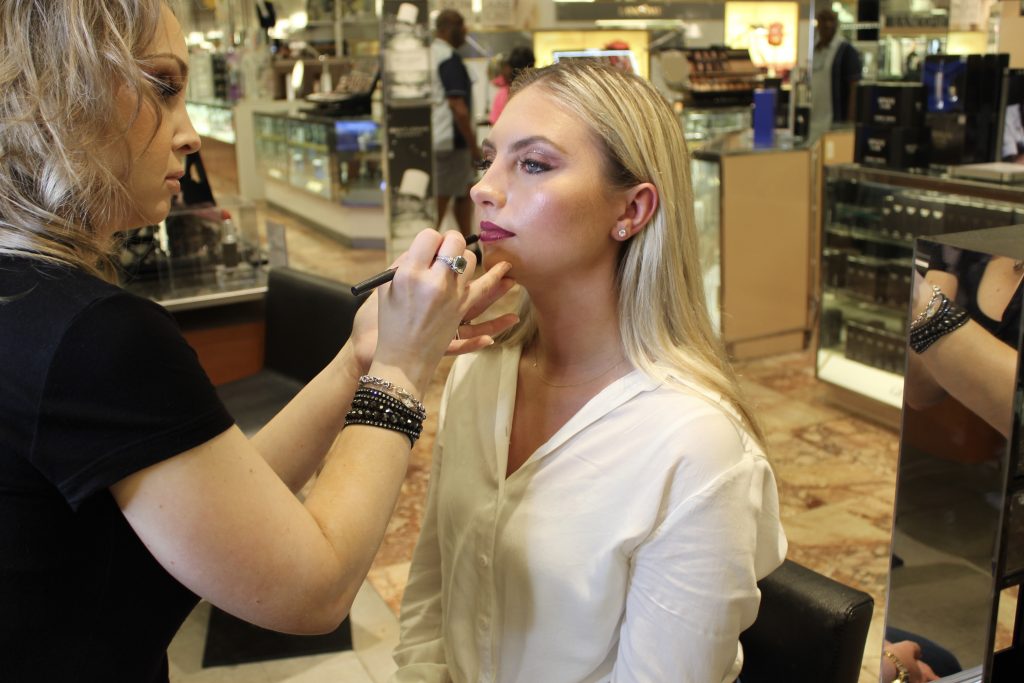 She applied the lip color with that same angled brush, the #266, proving once again that you don't need a million brushes to create a beautiful makeup look. Once applied, she cleaned up the edges with a little bit of concealer.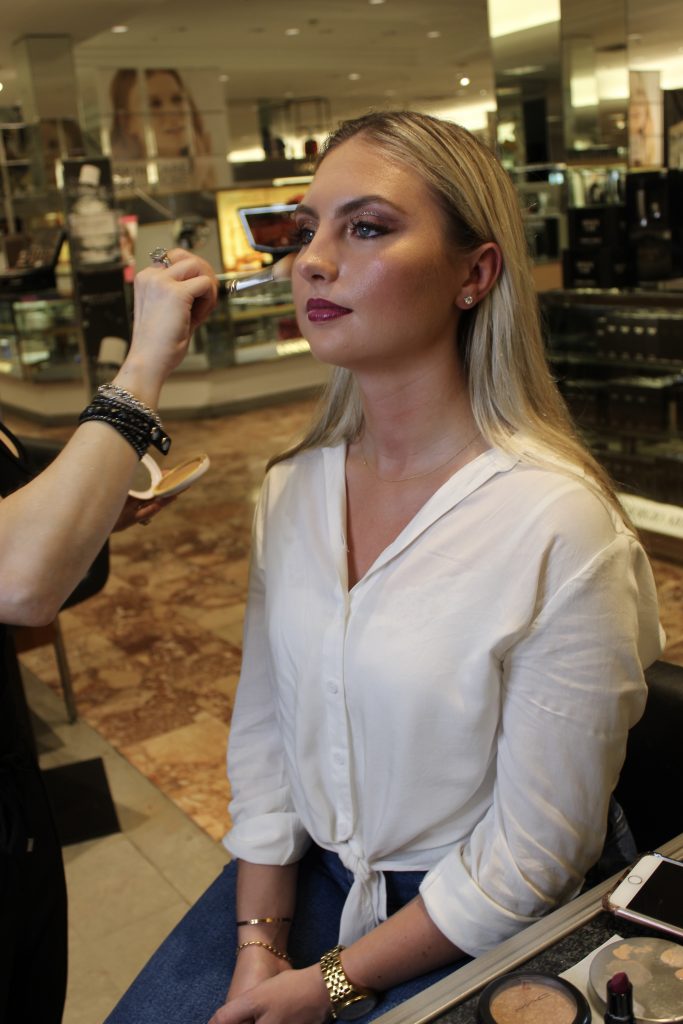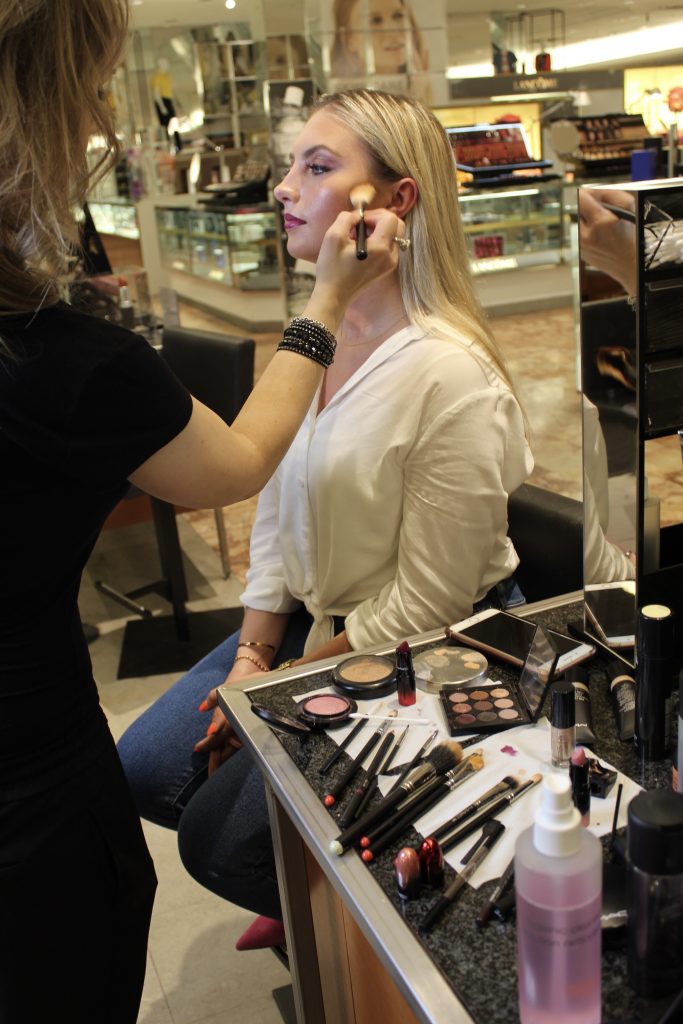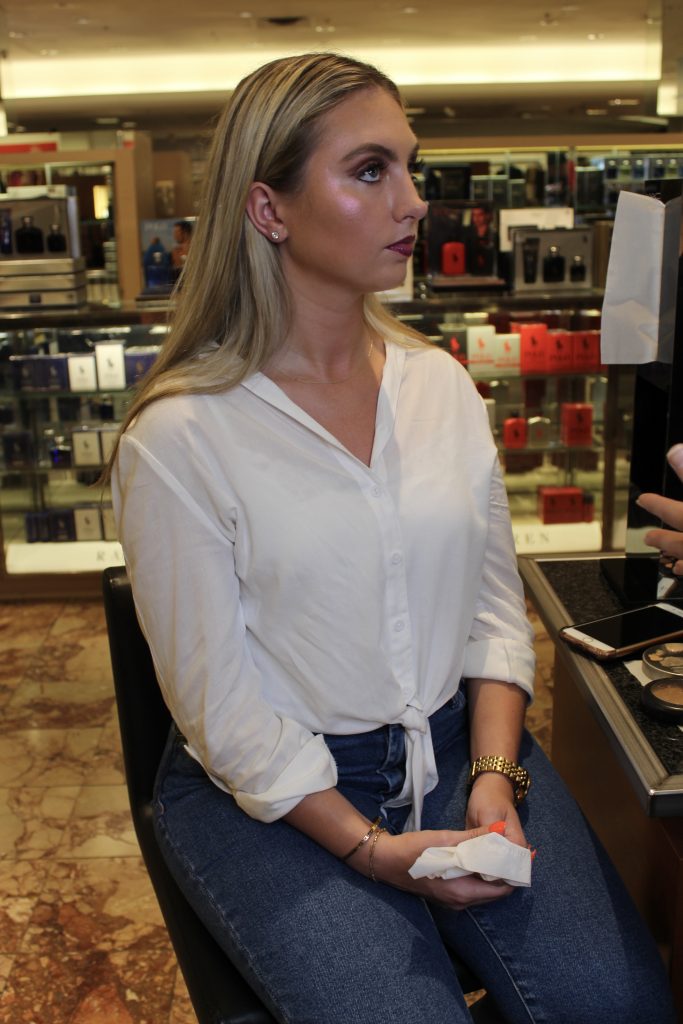 Finally, Lynn sprayed Fix+ Matte to set everything. This is the same famous Fix+ but it is formulated with powder particles to help set the makeup and keep it matte. She also gave me a pro tip to leave it in the fridge in the summer, so it is nice and cool on the skin.
And voilà! The finished look! Lynn did such an amazing job applying the makeup, carefully explaining each and every product, and answering every question that I had. She really took the time to give me focused attention. Lynn not only applies your makeup, but she provides tips and tricks as well to make the look doable for you to recreate at home. However, what's so amazing about MAC is that everyone there is knowledgeable, approachable, and attentive. I also met Tiffany and Erenee who are both extremely talented as well and always willing to go above and beyond for clients. You're definitely in good hands at the MAC counter at Destiny USA.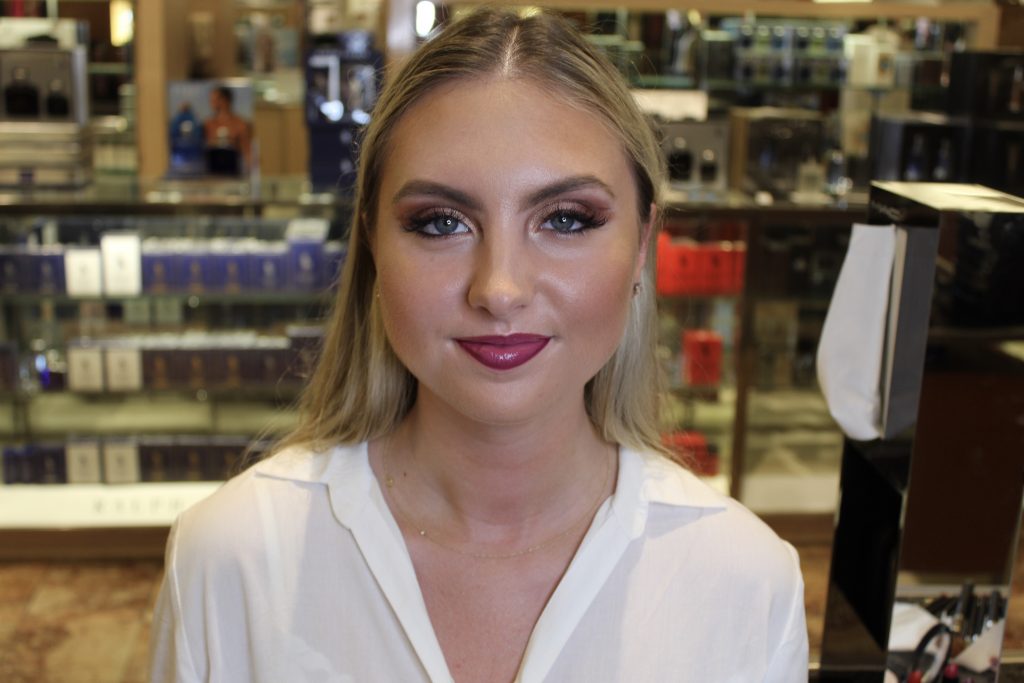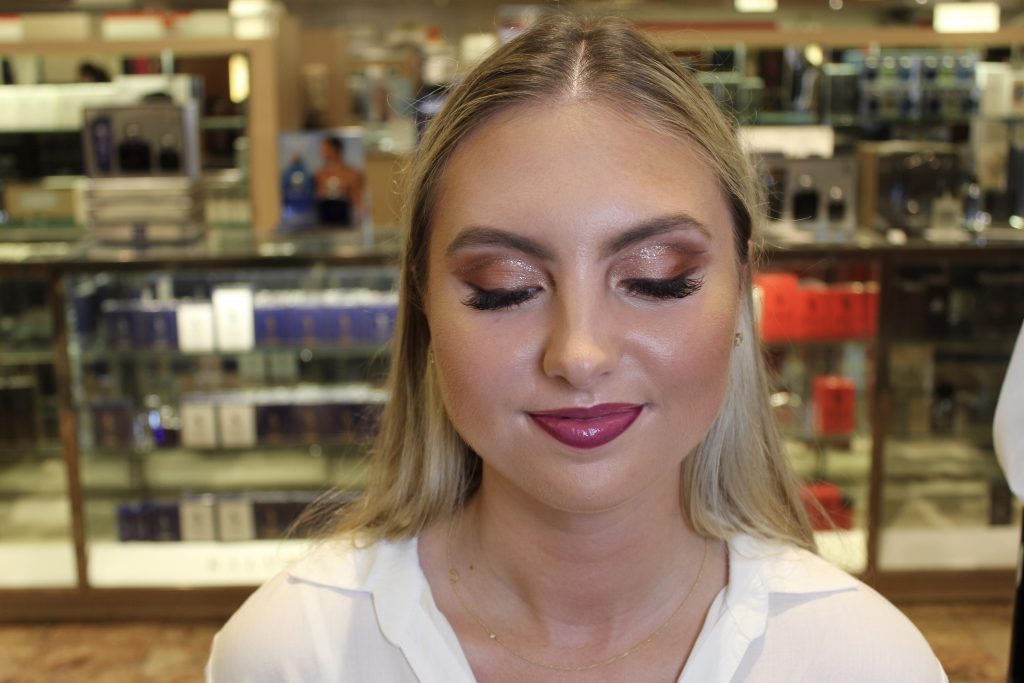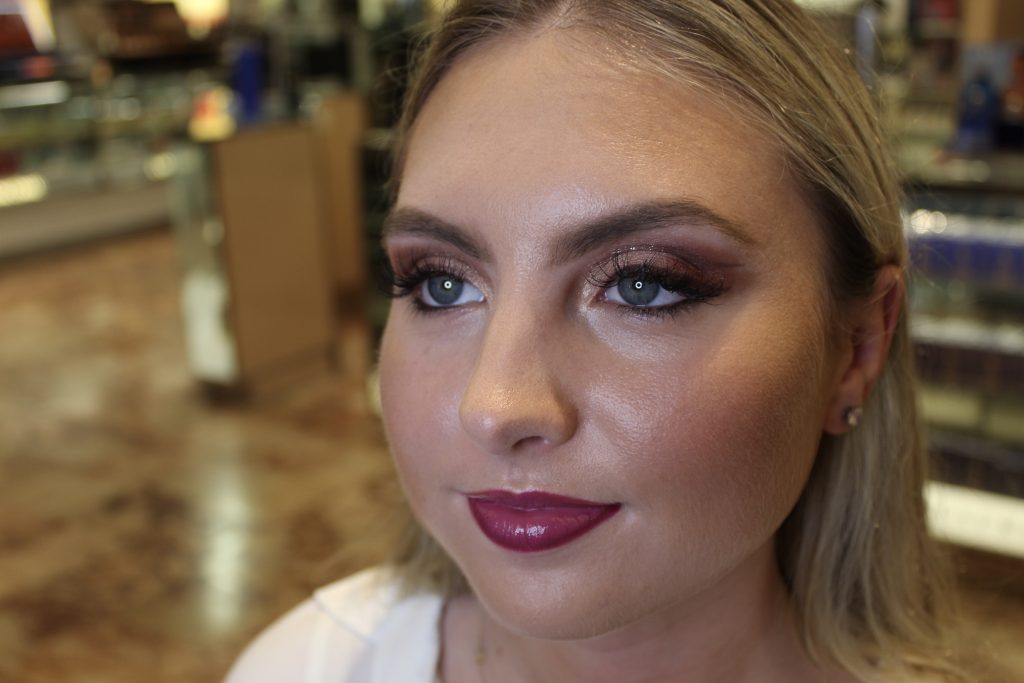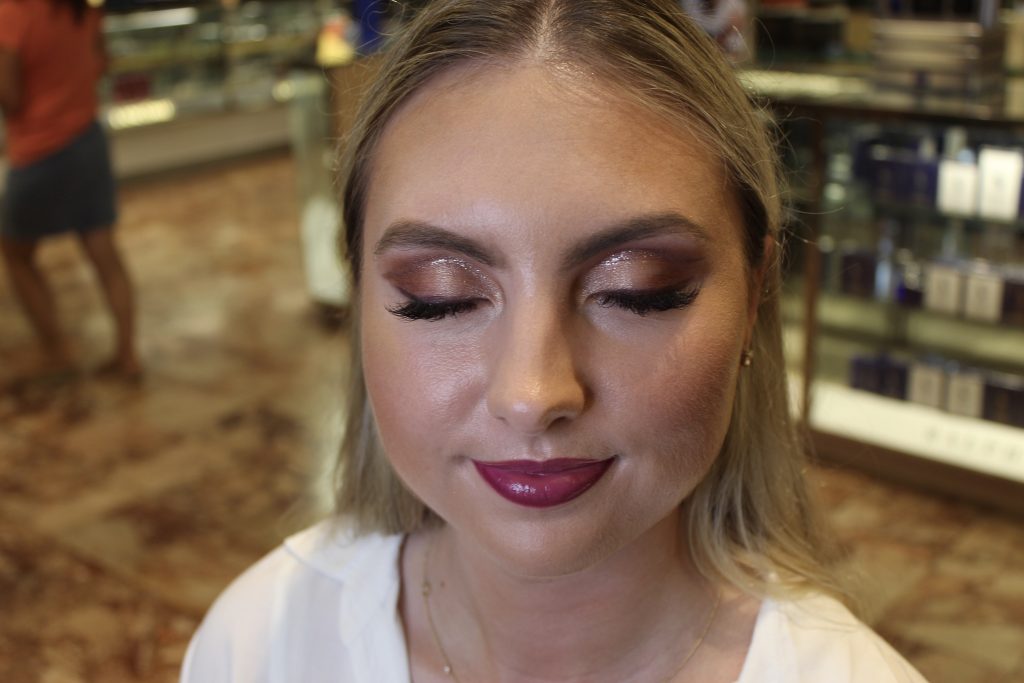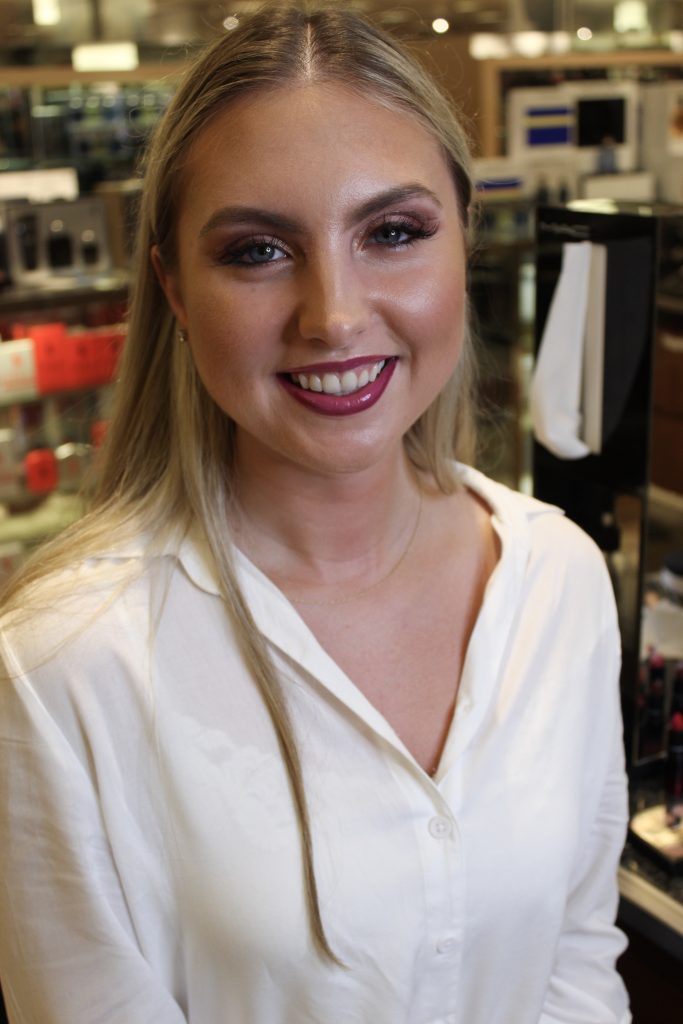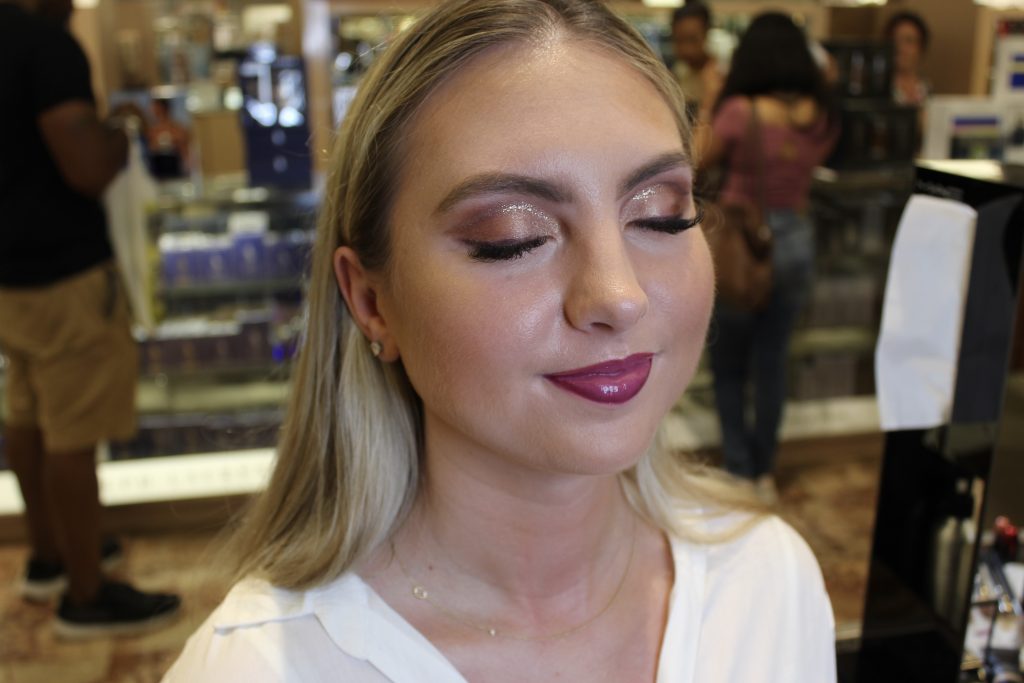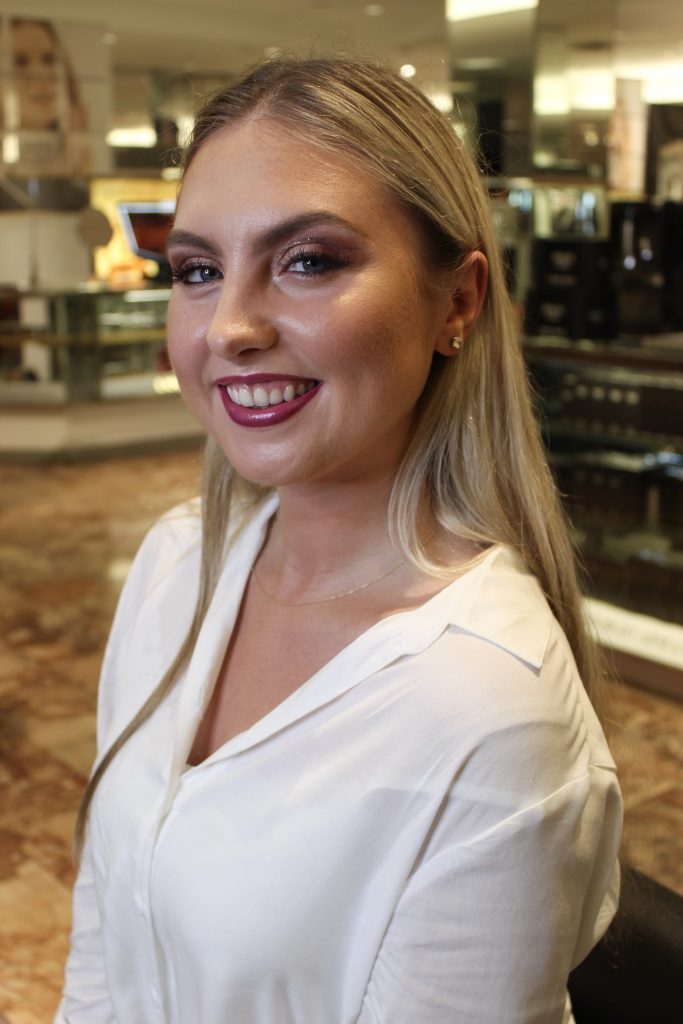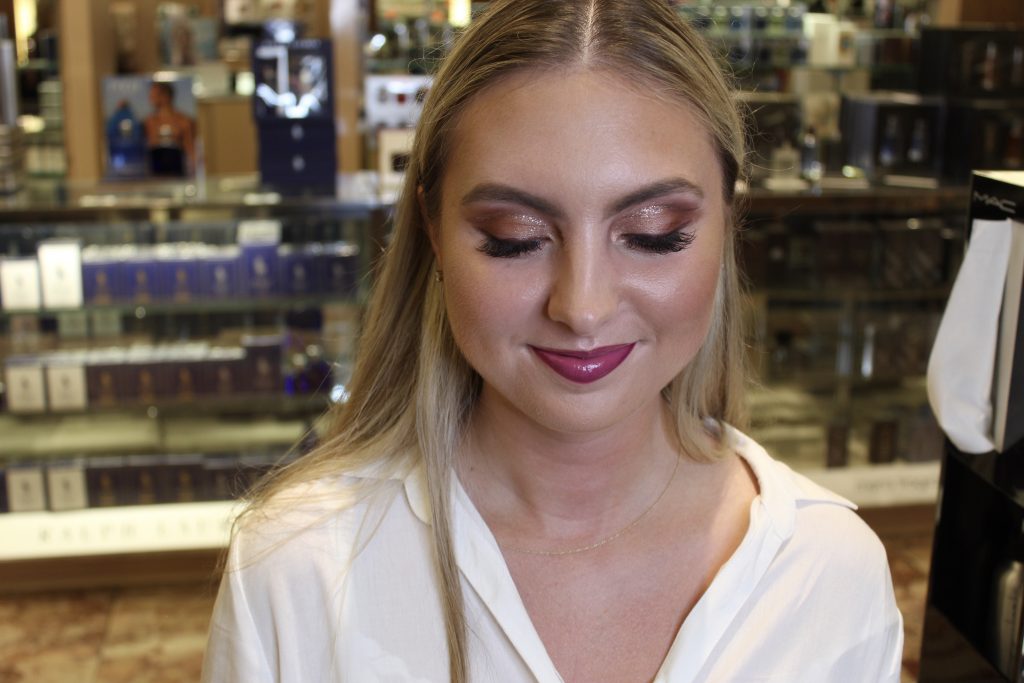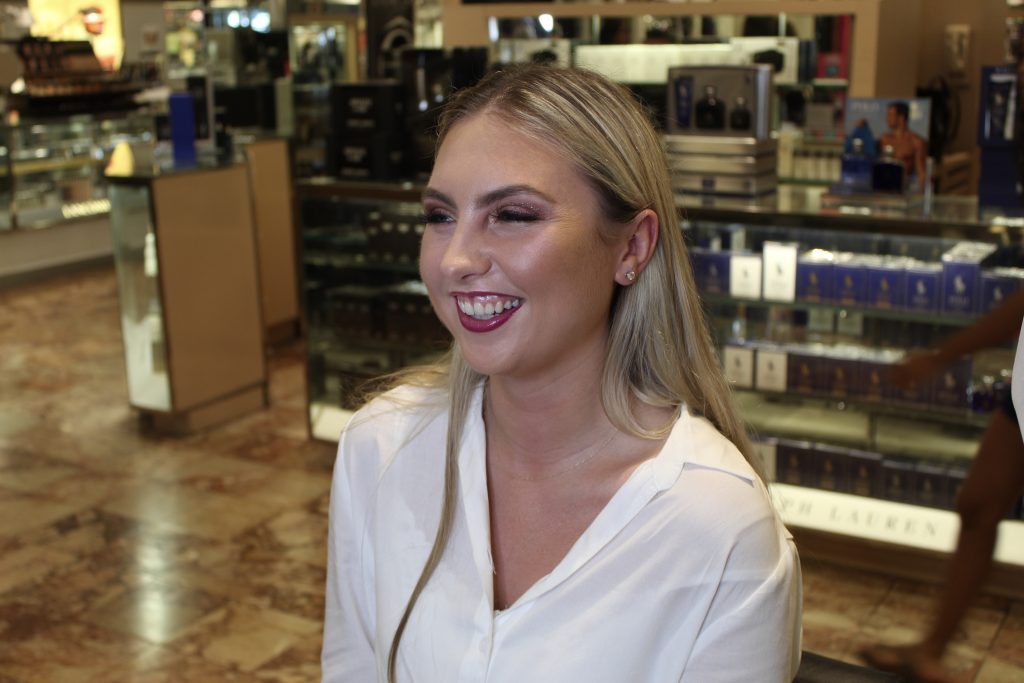 She also explained the fantastic programs MAC has going on such as their Back To MAC program where if you bring in 6 empty MAC bottles, you can choose a free lipstick! MAC recycles these bottles and uses them for various supplies like furniture for instance. They also have their Viva Glam program where every single cent goes to important causes such as HIV/AIDS and transgender and women's issues. The proceeds help pay for doctor visits, food, and other expenses that help support the health and rights of people of all ages, races, and genders. It's such a wonderful cause and MAC is celebrating their 25th anniversary with Viva Glam, giving back $500,000,000 over the last 25 years.
Lynn also wanted to offer my followers a little treat as well! If you visit the MAC counter at Destiny USA, and show that you're following me on Instagram, you can get a free lip demo! Be sure to follow them on Instagram too! @artistryofdestiny
That's all for now! Make sure to check out the NEW Love Me Lipsticks launching tomorrow, August 1st!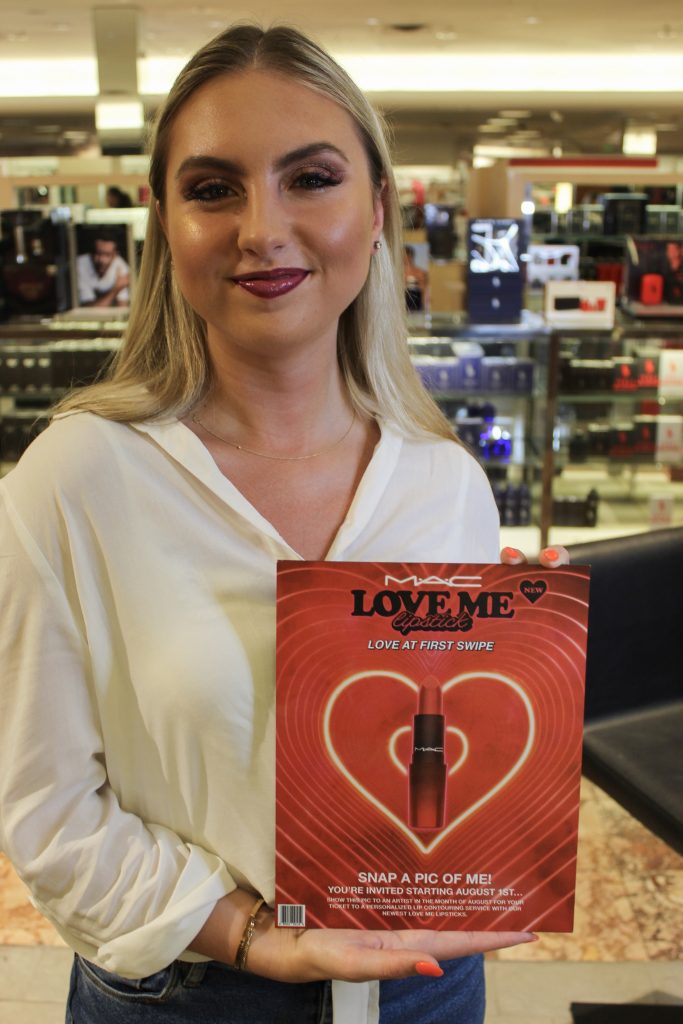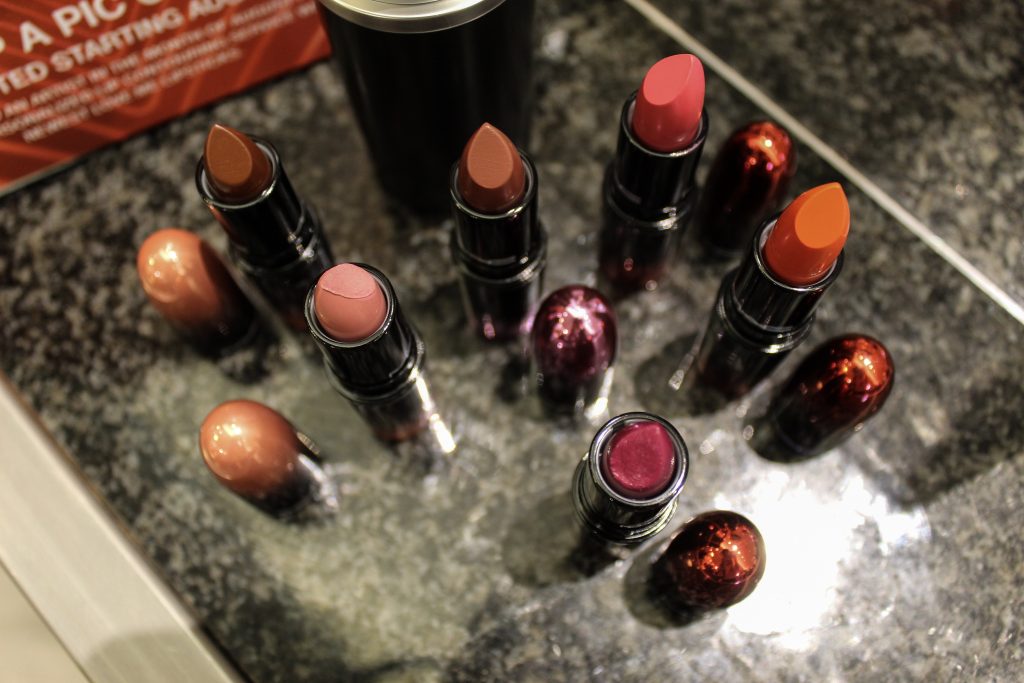 Xo,
Natasha