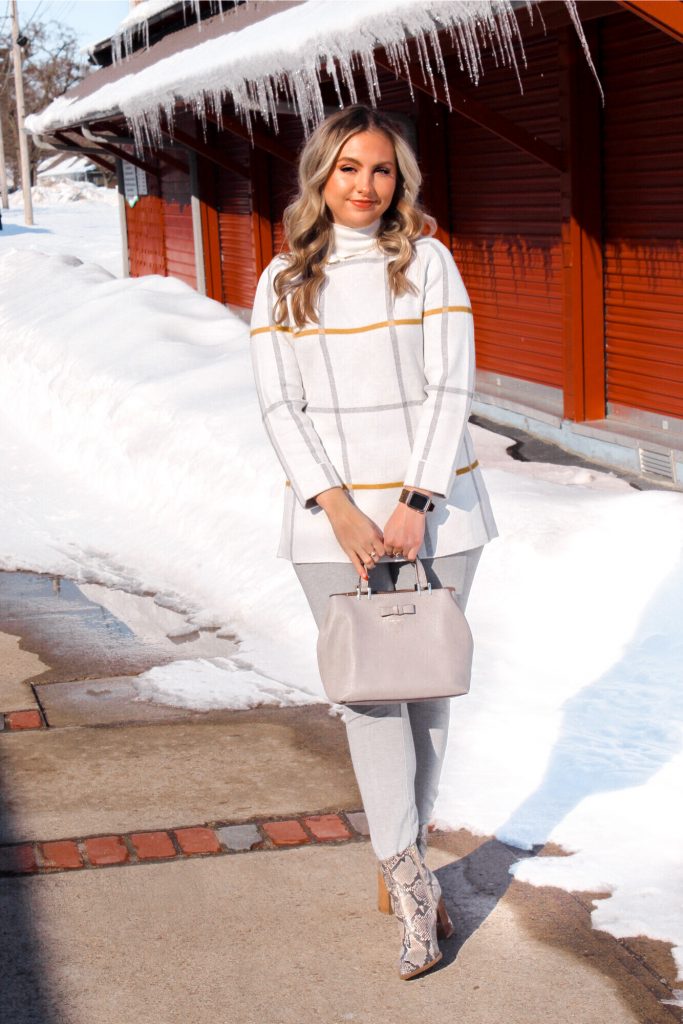 When Cody took these photos, he said the outfit reminded him a bit of the 70's with the mock neck sweater, so we're rolling with that theme today!
This past season, I've been constantly on the hunt for tunic/longer style sweaters. It just gives off a cozier vibe and let's be real, I haven't been ready to change out my pandemic leggings just yet.
This sweater is by Tahari and the light color of it was initially difficult to match with bottoms. Black leggings looked too dark and I had a tough time finding the perfect shade of gray leggings that matched the tones in the sweater.
Eventually, I found these by Premise and they were a perfect set! Due to my pear shape body, I've often stayed away from lighter colored bottoms because they tend to accentuate the wrong places. But since the sweater is a tunic length, it worked for me.
This entire look head to toe is from TJ Maxx. If it wasn't at all obvious, probably 80% of my closet is from TJ Maxx. I feel like I never leave the store without something which is great for the blog but not great for the wallet.
The only problem with an outfit from TJ Maxx is you can find completely different pieces by visiting different stores or online so it is hard to give you exact links. I tried my best to find similar styles in my link list below but encourage you to check out TJ Maxx if you are interested in any of these pieces.
That's all for now! Hope you all are having a great week!
Xo, Natasha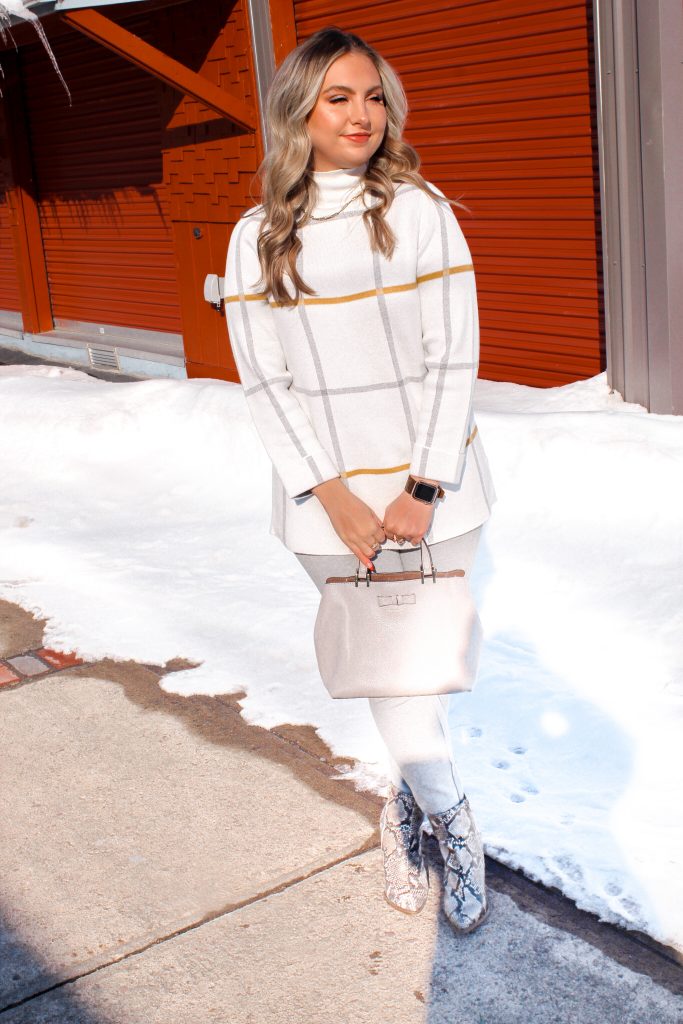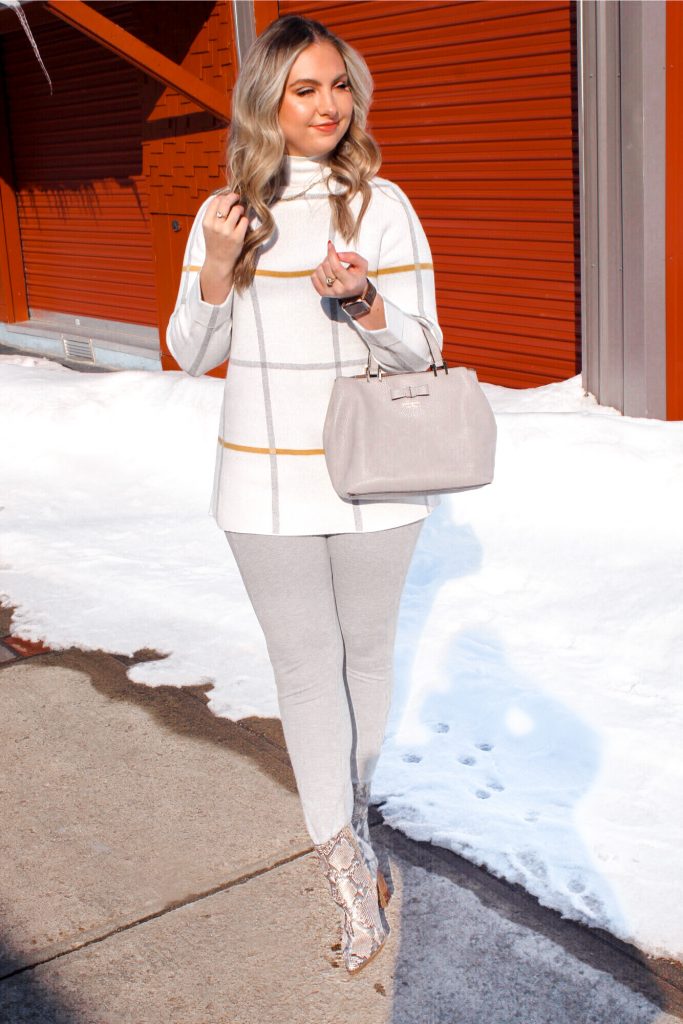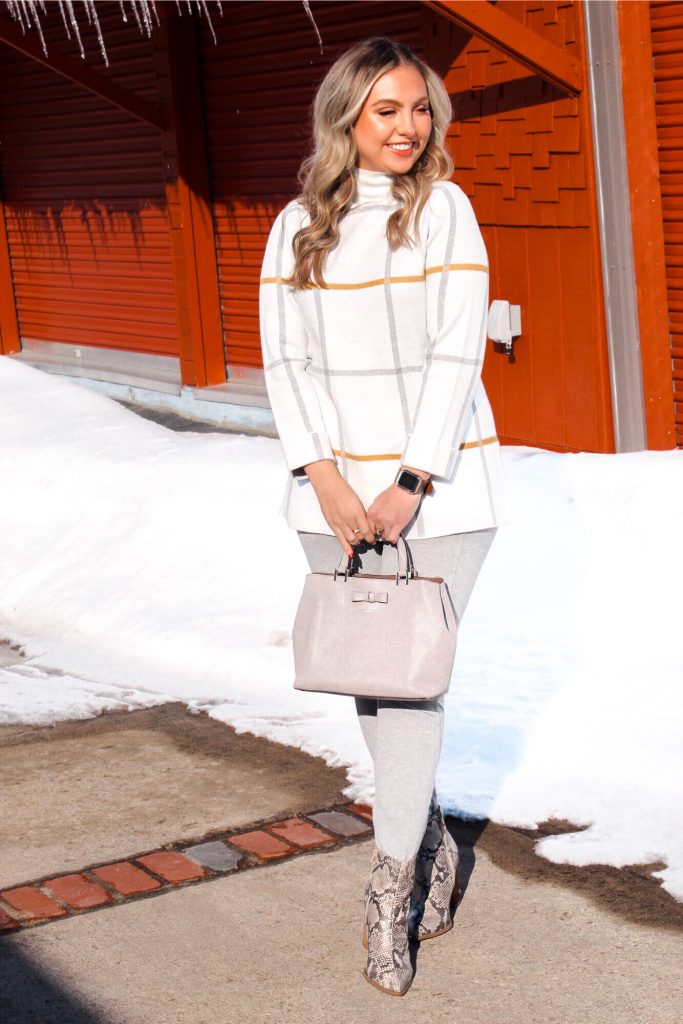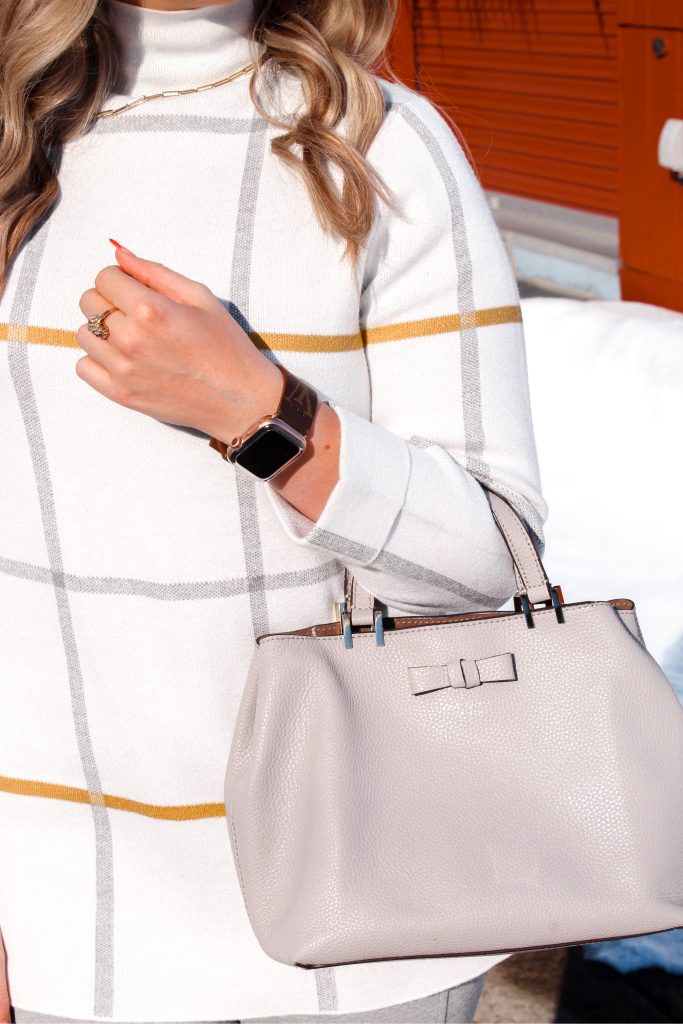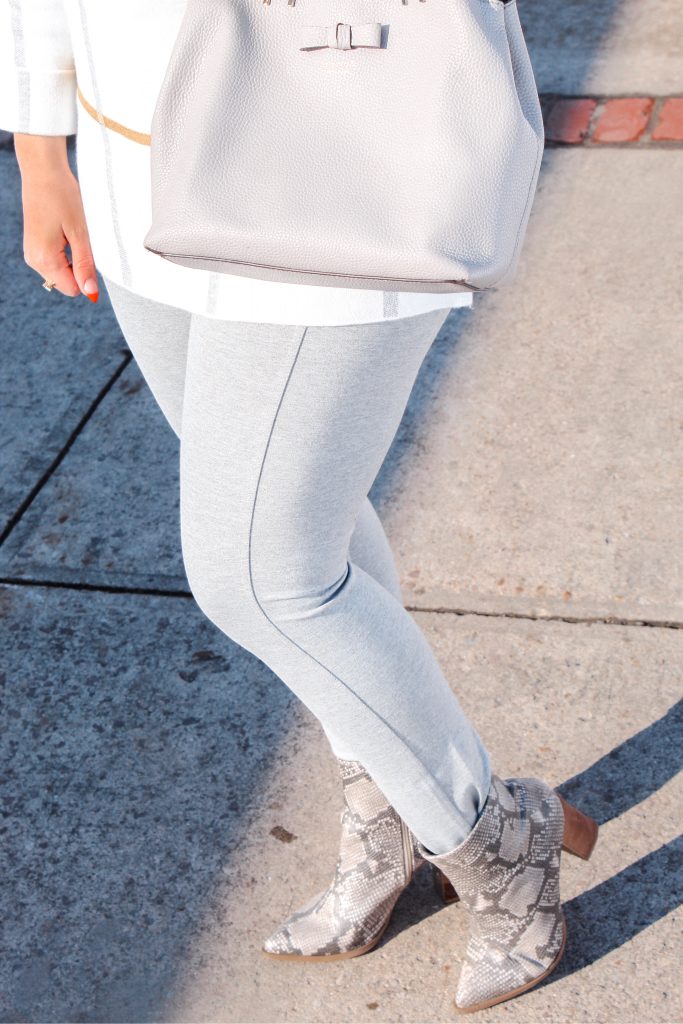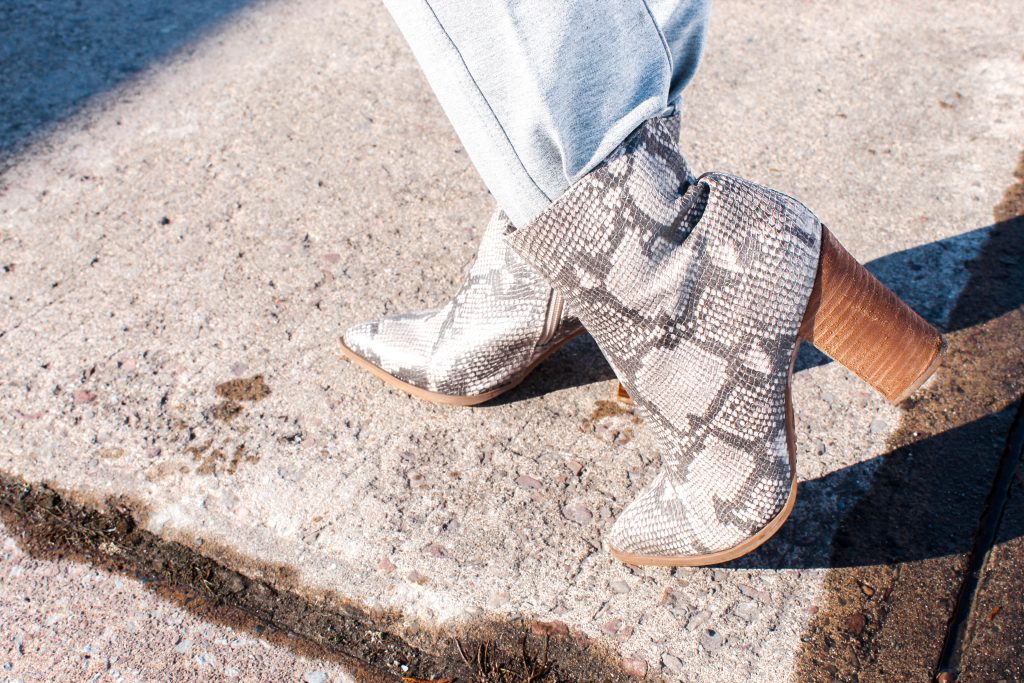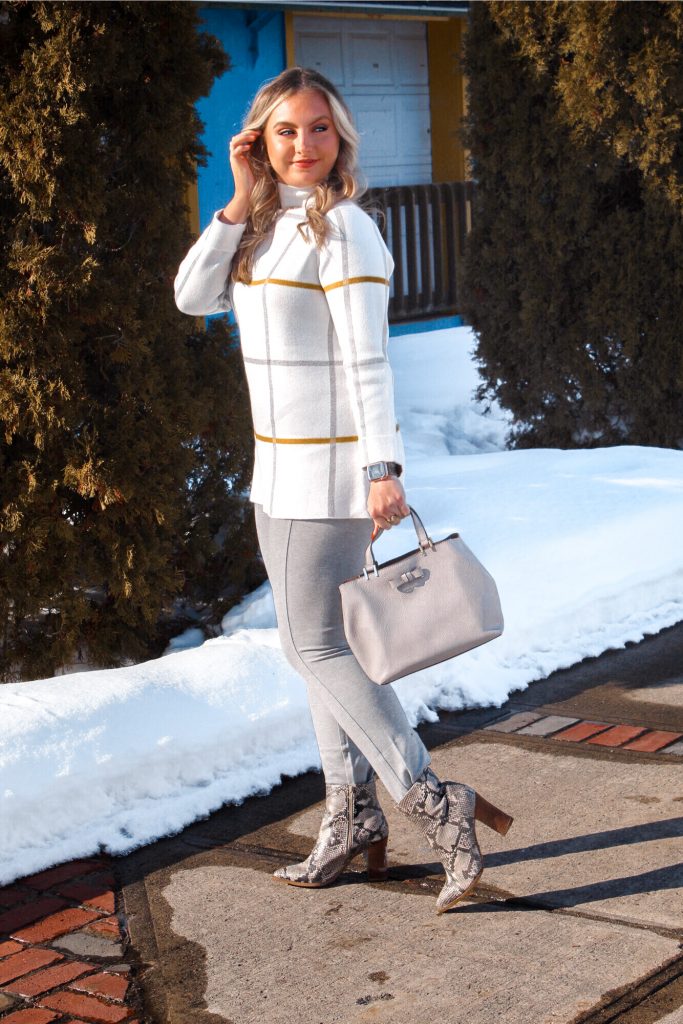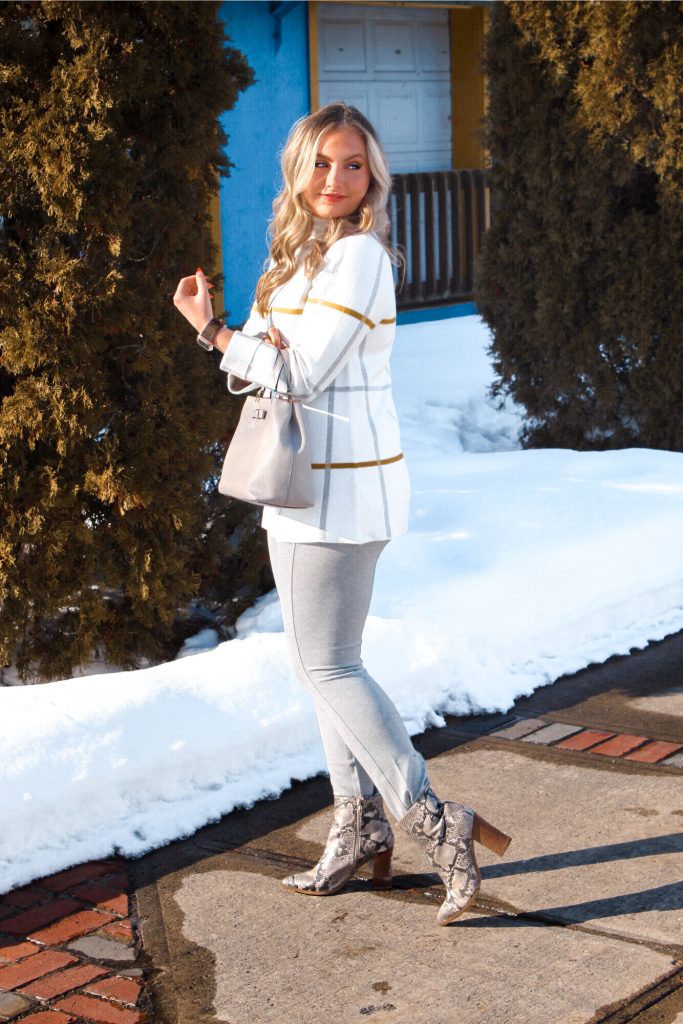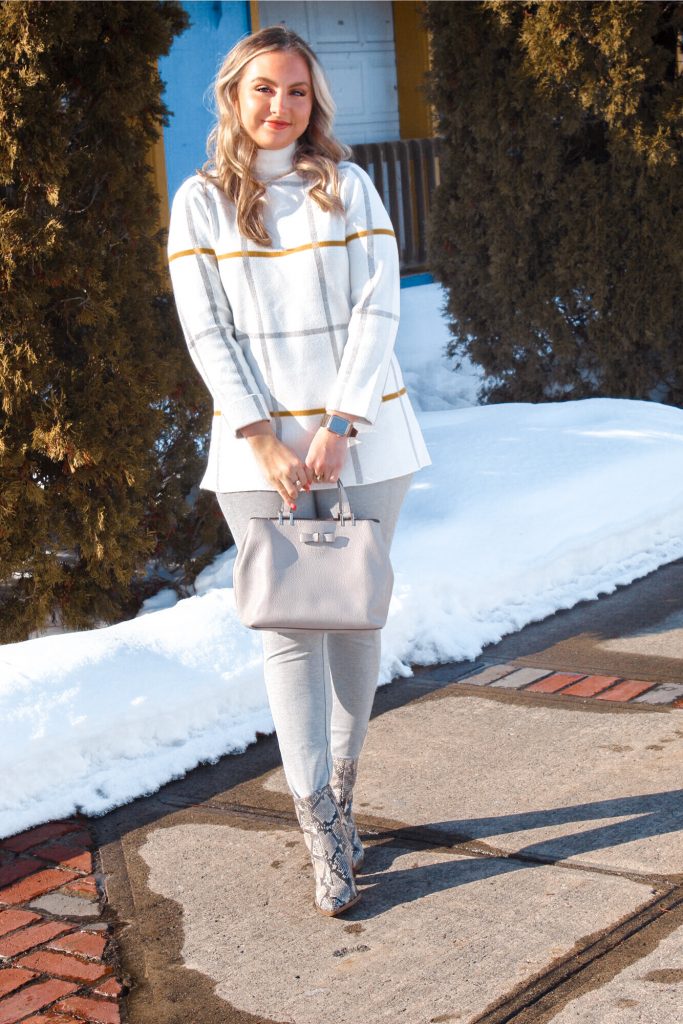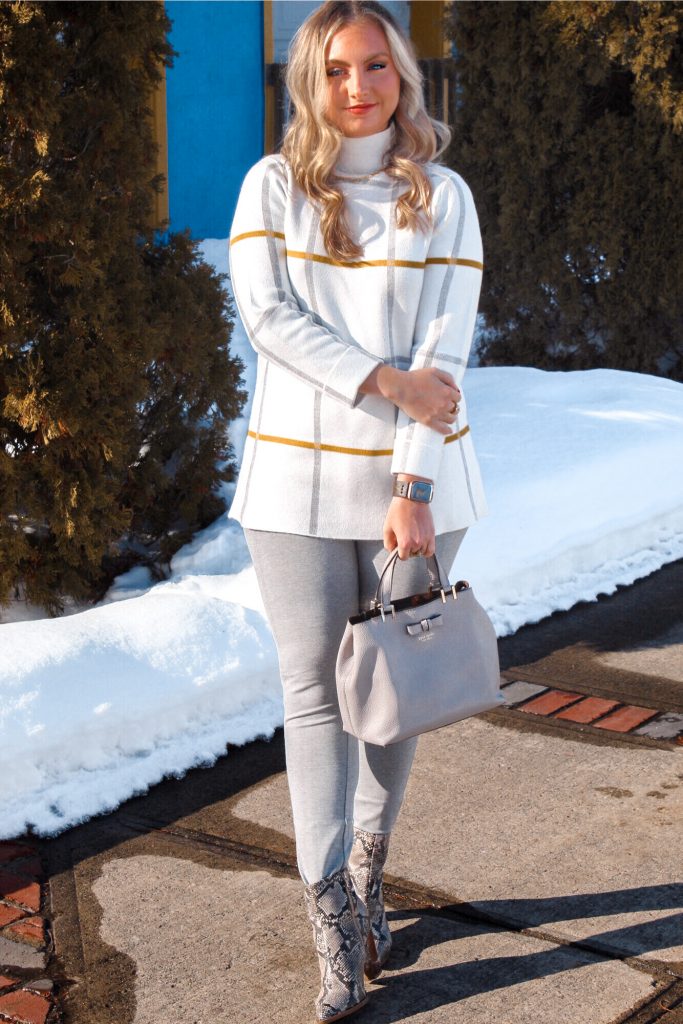 Useful Links
Sweater: TJ Maxx (Similar style here, here, and here)
Leggings: TJ Maxx (Similar here)
Boots: TJ Maxx (Similar here and here)
Bag: Kate Spade (Similar here)
My Socials