The holiday season is here which means 3 things:
It's officially acceptable to play Mariah Carey's All I Want for Christmas is You 25 times a day
Endless Peppermint Mocha flavored drinks
Christmas shopping!
I certainly consider myself an avid shopper, borderline professional. So, I love shopping for friends and family this time of year and picking out special gifts I think they would love. But let's say your mom is picky and you always end up giving her a gift card. Or you have a friend who already has everything and you're drawing a blank. Well, if they like coffee, Utica Coffee Roasting is the perfect solution.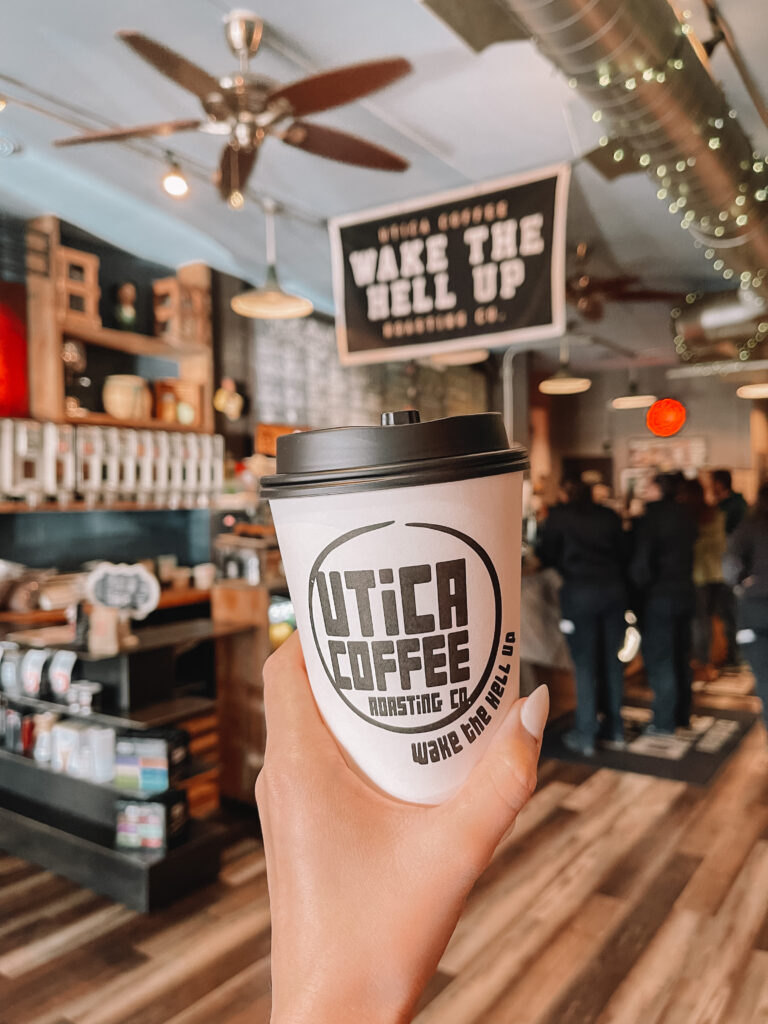 Utica Coffee Roasting is my favorite local coffee shop. From their delicious flavored coffees to their go-getting, ambitious aesthetic, Utica Coffee Roasting is a true Utica staple. Not to mention, they have the best-tasting coffee I've ever had. There is something for every coffee fanatic… and for everyone else, there's decaf.
Here are a few gift ideas for the coffee enthusiast in your life!
For the coffee aficionado: Roaster Select Series
For the coffee professional, Utica Coffee Roasting's Roaster Select Series makes for a great gift. These coffees are sourced from coffee capitals around the world and are meticulously cared for to ensure the best taste. The Roaster Select Series is perfect for the adventurous coffee lover who appreciates the process and attention that goes into it. If this sounds like someone you know, you can save a little extra when you use my code "Natasha10" for 10% off all bagged coffee including the Roaster Select Series!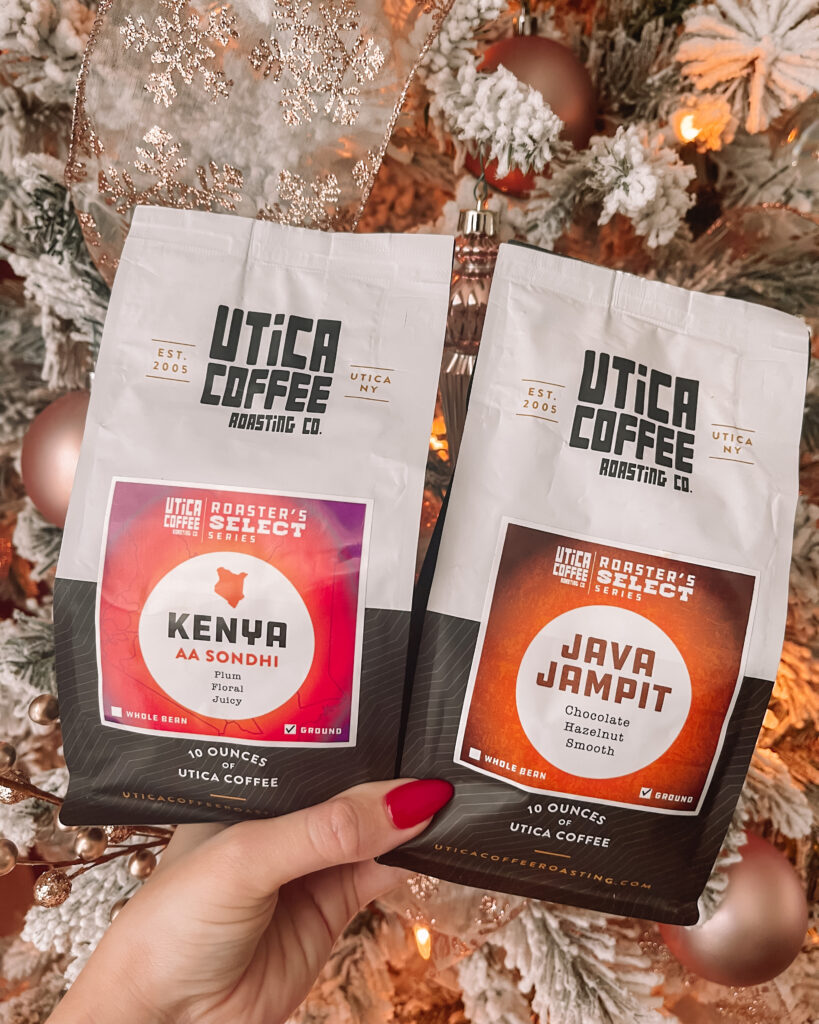 For the not-so-basic coffee connoisseur: Seasonal Coffees
For the person with the countdown to pumpkin-spiced lattes in the fall and enjoys all the festive flavors of the holidays, there's Utica Coffee Roasting's Seasonal Coffees! From Cinnamon Bun to the limited edition Bourbon Barrel, there is a flavored coffee for every taste. My all-time favorite is Cannoli but Adirondack Blueberry is quickly coming up the ranks. Don't forget about my discount code too! "Natasha10" for 10% off bagged coffee!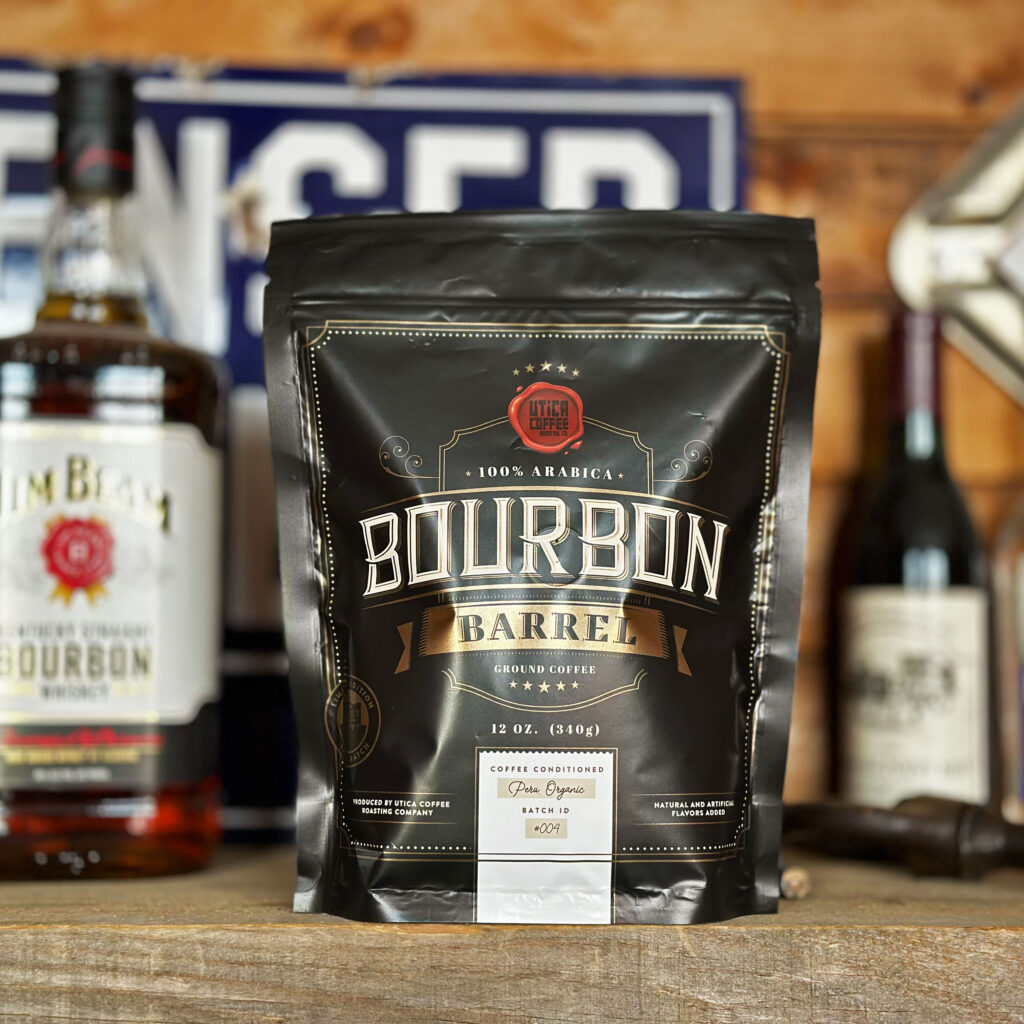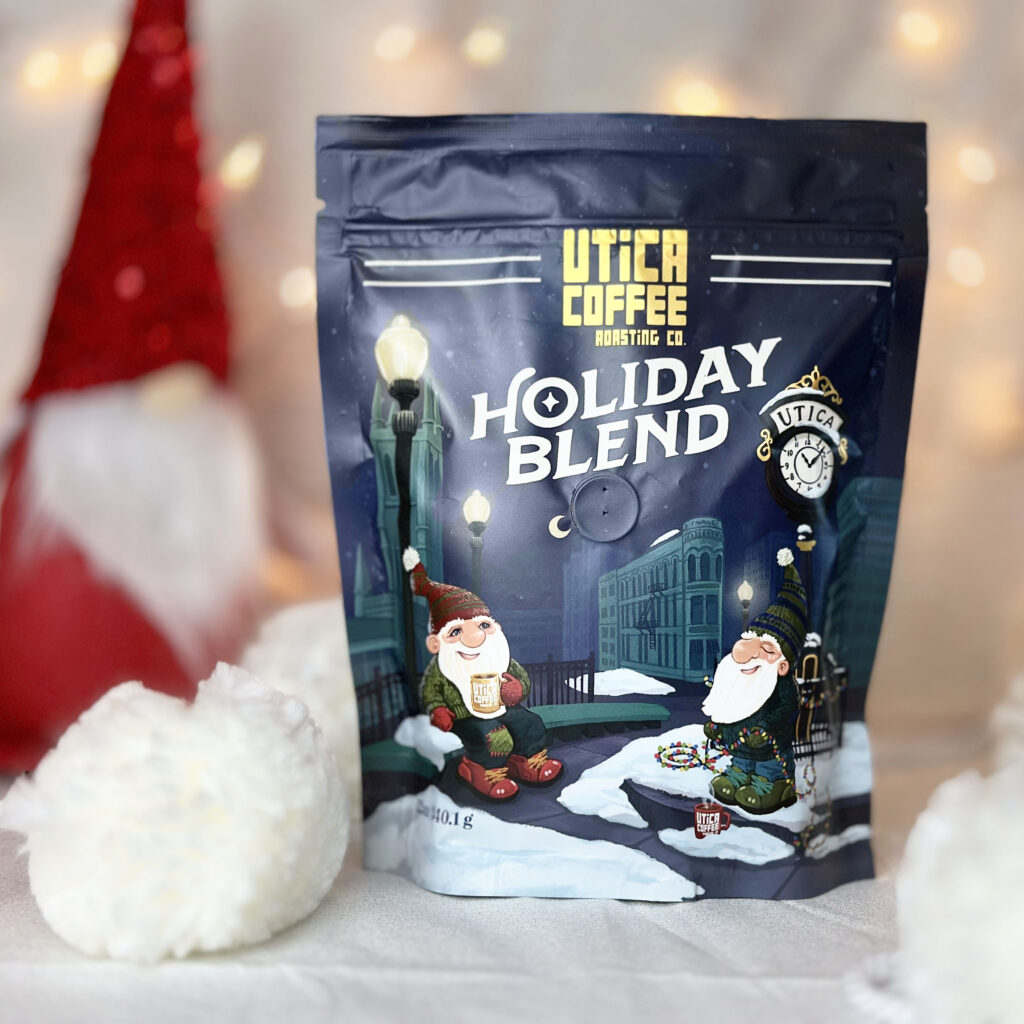 For the out-of-towner coffee-lover: Gift Boxes
Gift the taste of Utica! Gift boxes are the perfect way to share the Utica love with those who aren't in the area! The Utica Coffee Starter Pack is the quintessential introduction to Utica Coffee while the Utica's Best Box contains our city's staples that transport the taste of Utica anywhere. You can also create a personalized gift box with the Full Flavored Gift box and choose six of Utica Coffee Roasting's famous flavors! And as an added bonus, these Gift Boxes are super easy to wrap!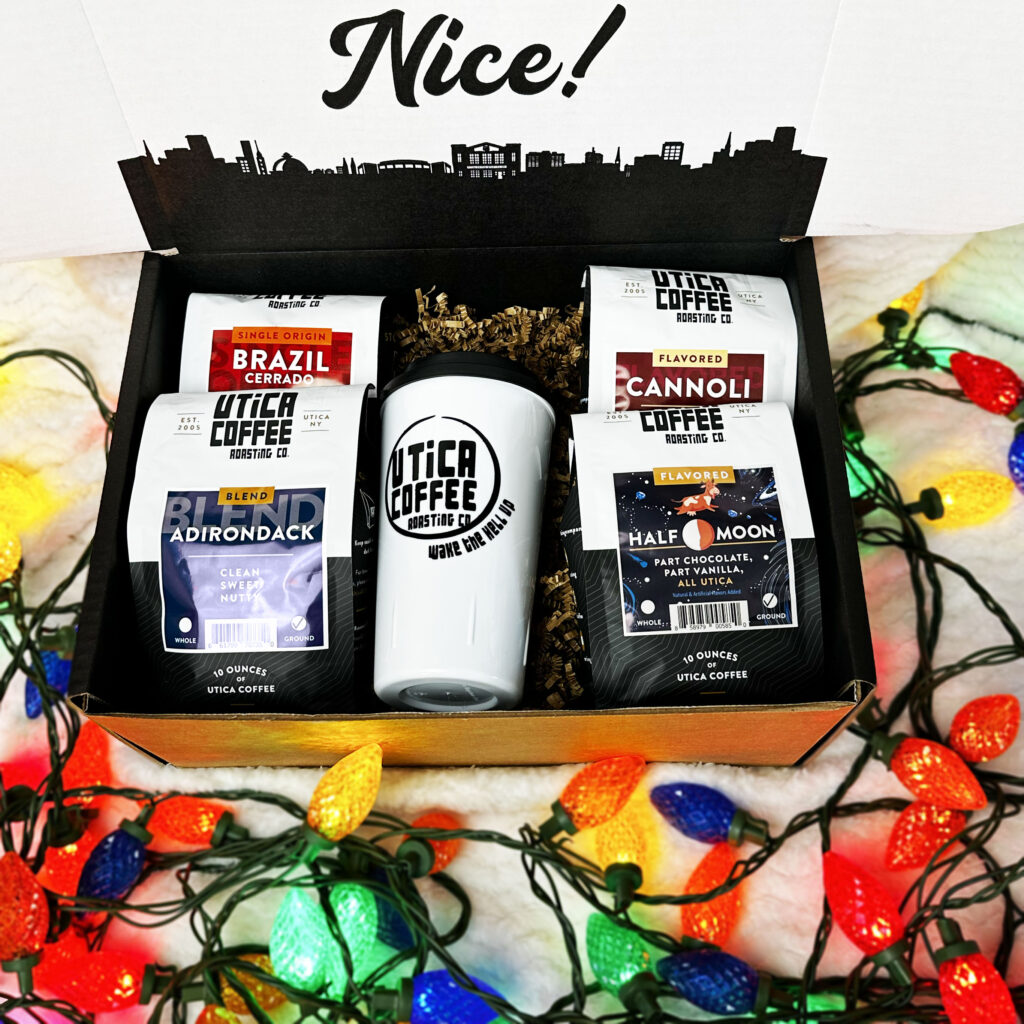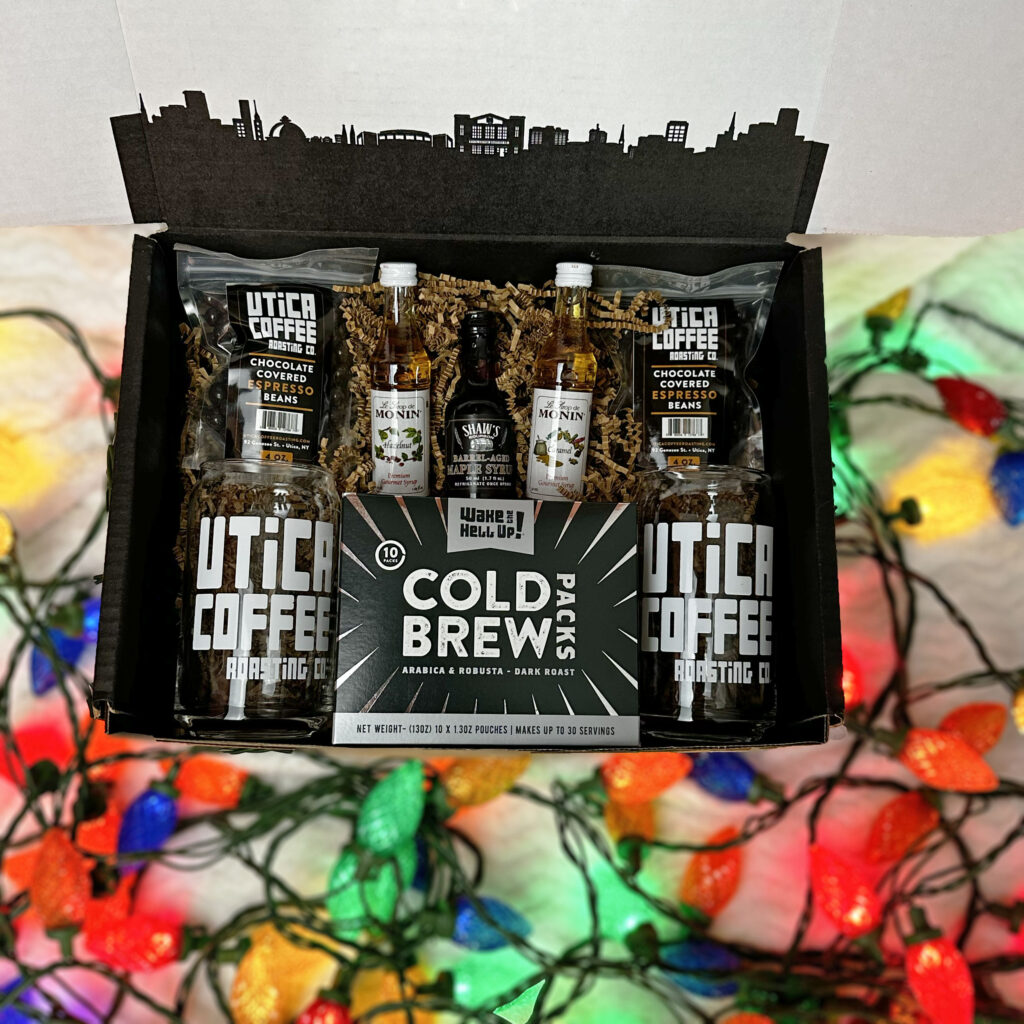 For the barista in training: Brewing Equipment
If you know someone who is always experimenting with crafting the perfect cup of coffee, Utica Coffee Roasting has an amazing selection of brewing equipment! The Wood Handle Chemex delivers the perfect cup of coffee without any bitter elements or for the latte addict, the Bodum Chambord Manual Milk Frother makes it easy to create hot or iced coffeehouse drinks. AND it's currently on sale! Aspiring baristas would love a new toy to play with!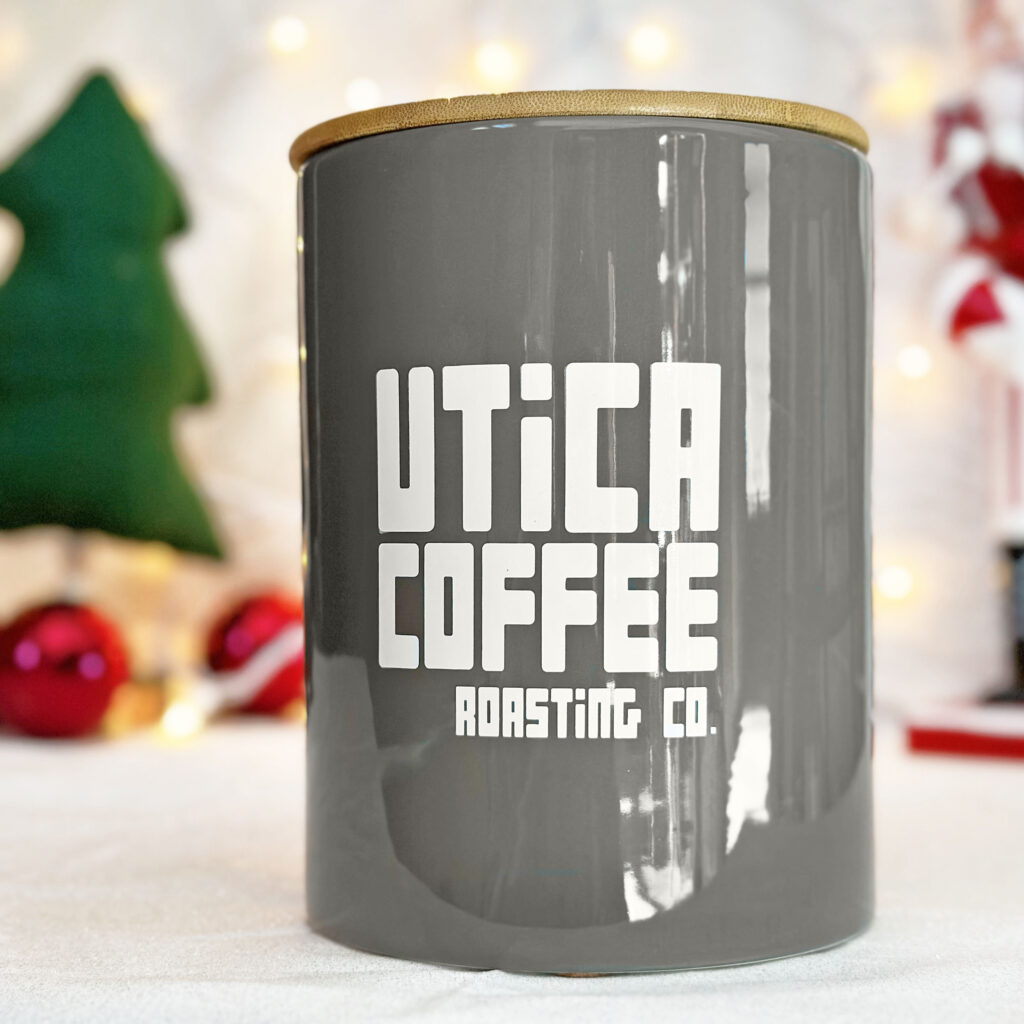 When holiday shopping, it's easy to fall for the big store specials and overlook your local gems. With its wide variety of flavored coffees and items, Utica Coffee Roasting has something for everyone. Support local this holiday season and check out Utica Coffee Roasting for your gifting needs! (And don't forget to treat yourself too!)
Happy Holidays!
Xo, Natasha
Useful Links
Follow Utica Coffee on Instagram, Facebook, and TikTok!
My Socials