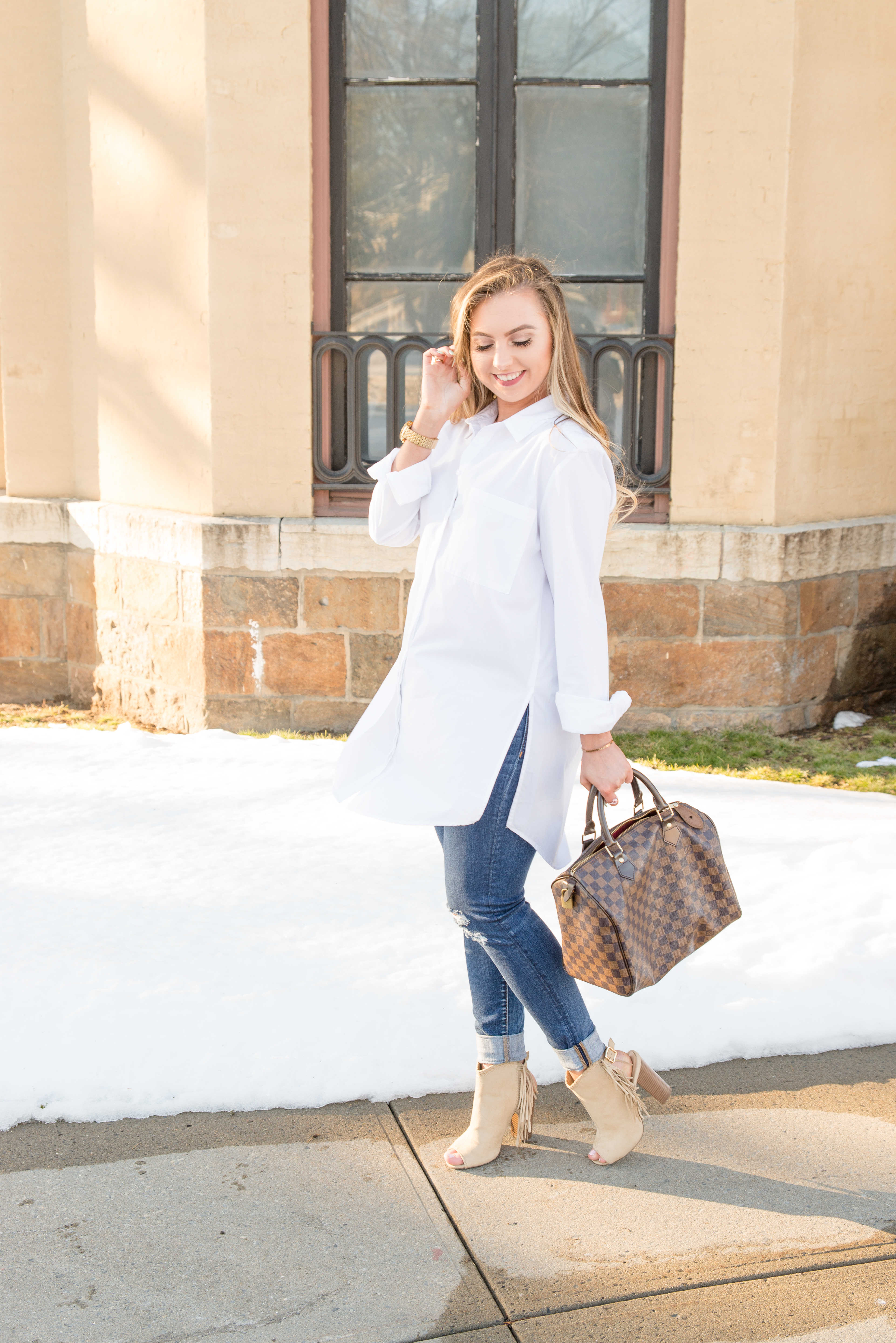 There's nothing more classic than a white button down. When I saw this top at TJ Maxx, I knew it had to be mine. It is so simple and yet incredibly versatile. White button downs can be dressed up with a skirt and some pumps or dressed down with some jeans or leggings, but either way, you will pull off a minimal chic look whenever you throw one on. Everyone needs a white button down in their closet.
TJ Maxx always has cute blouses such as this one. You may have to do some digging in the clearance rack, but it is always well worth it when you walk away with a steal! I believe this top was only about $14. I like how this specific top has slits so it shows a little of my figure underneath. It is great quality and not too sheer, which is tough to find in a white top. I prefer shopping in-store at TJ Maxx since they usually have more of a selection and I'm able to try things on. Unfortunately, I could not find this exact top on their website but I linked some alternatives down below!
A statement necklace would also look great with this top but I decided to keep it super simple and add a rose gold collar necklace with some mixed gold and rose gold rings and arm candy. I have been on a rose gold kick lately ever since my boyfriend bought me a rose gold MantraBand for Christmas. So obsessed!
Because a white button down could easily come off as very preppy, I wanted to add a little boho vibe. (There's nothing wrong with preppy, just wanted to channel Serena instead of Blair on this day!) I wore my go-to ripped American Eagle jeans that I have raved about a million and seven times, and these fringe peep-toe heels I purchased from JustFab a while ago. Every time I wear shoes from JustFab, I get compliments, so be sure to check them out!
It's so tough to think spring for the blog after we are still recovering from a massive snow storm. I even blended in with a couple of snowbanks during this shoot lol. Come to think of it, this could be the reason why I am currently fighting a cold… Oh, the things I do for the blog! But hopefully it will be acceptable to wear this outfit in public very soon. *Fingers crossed*
What is your fashion essential? Let me know in the comments down below. I hope you all have a wonderful week!
Xo, Natasha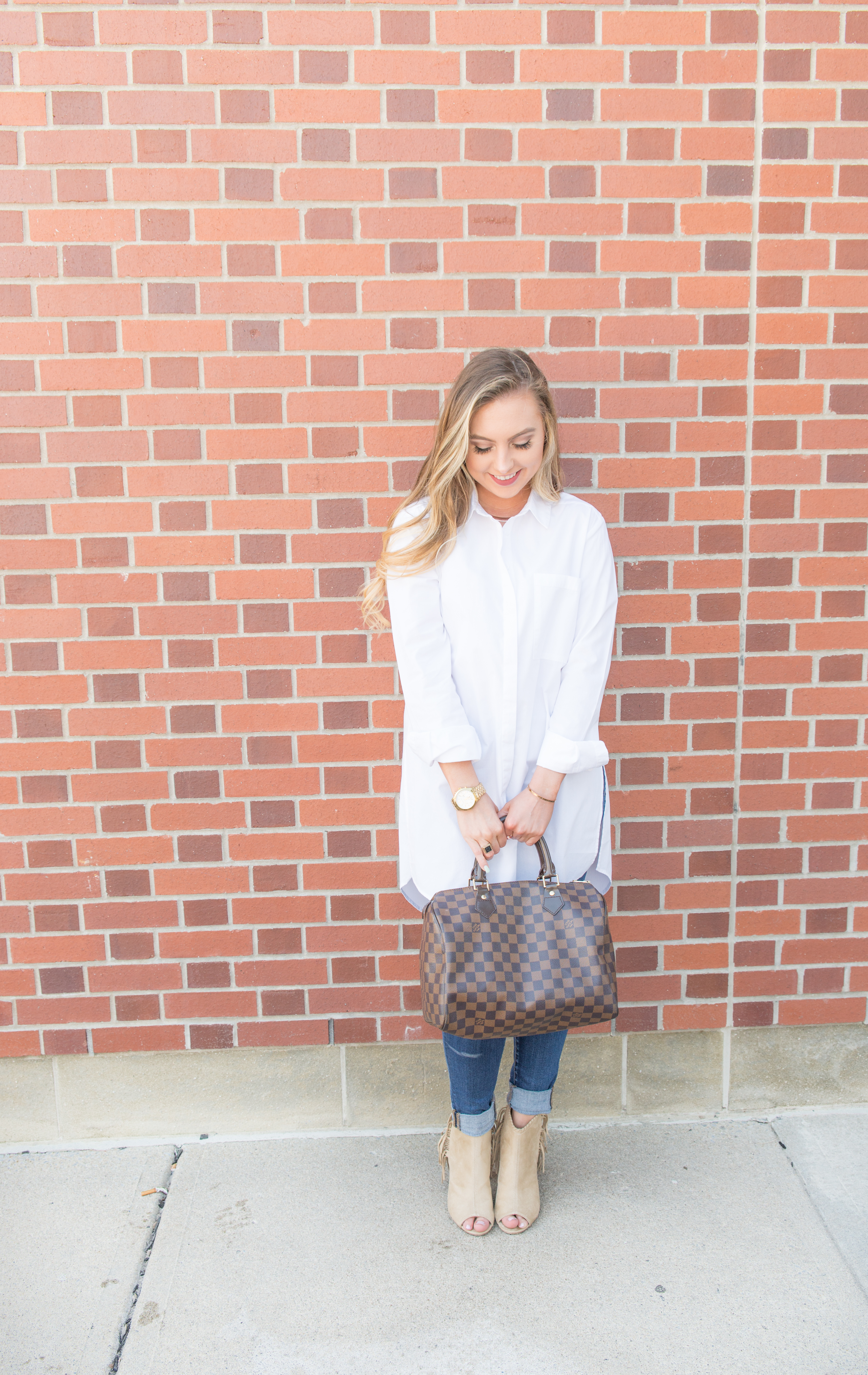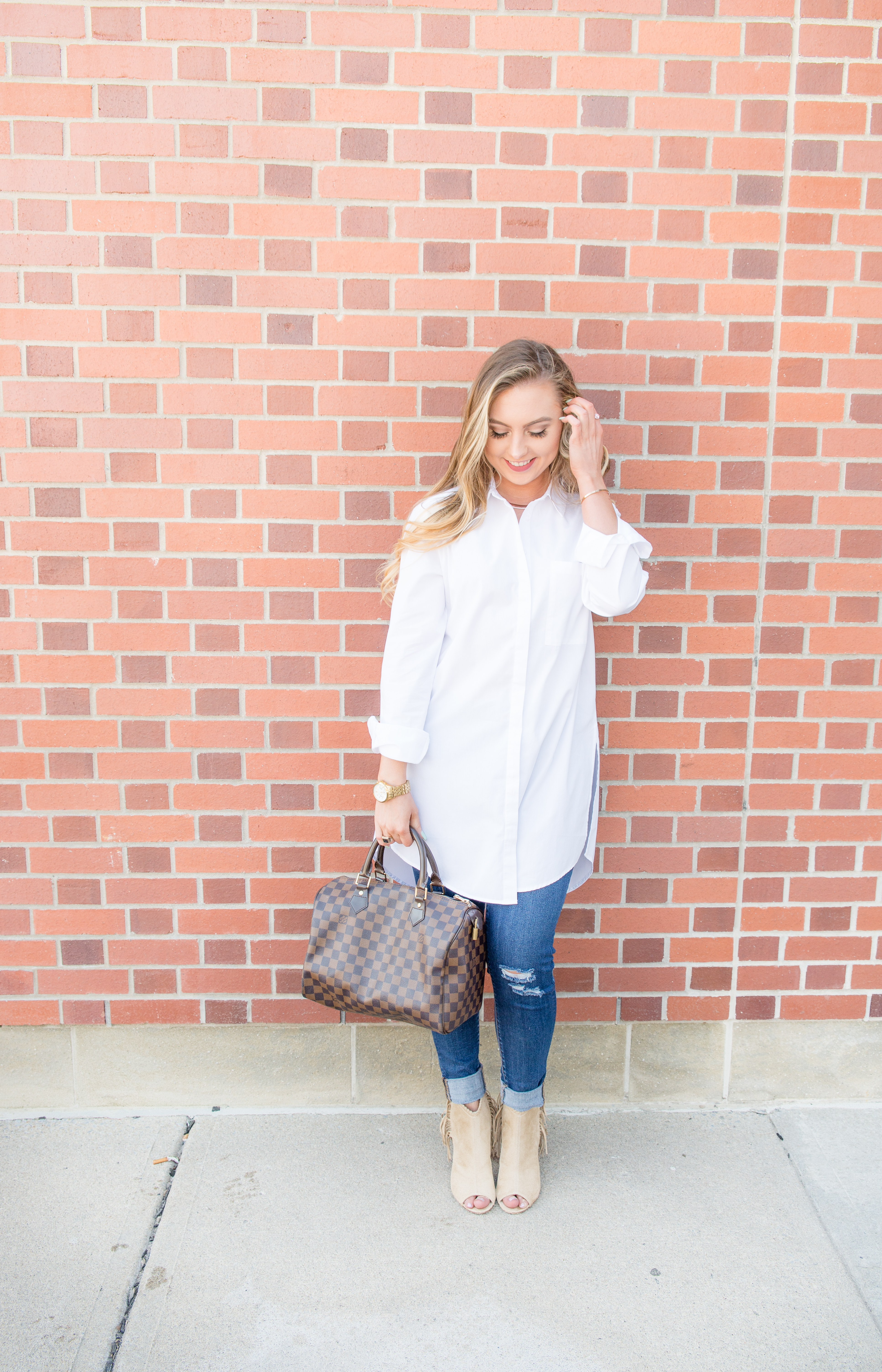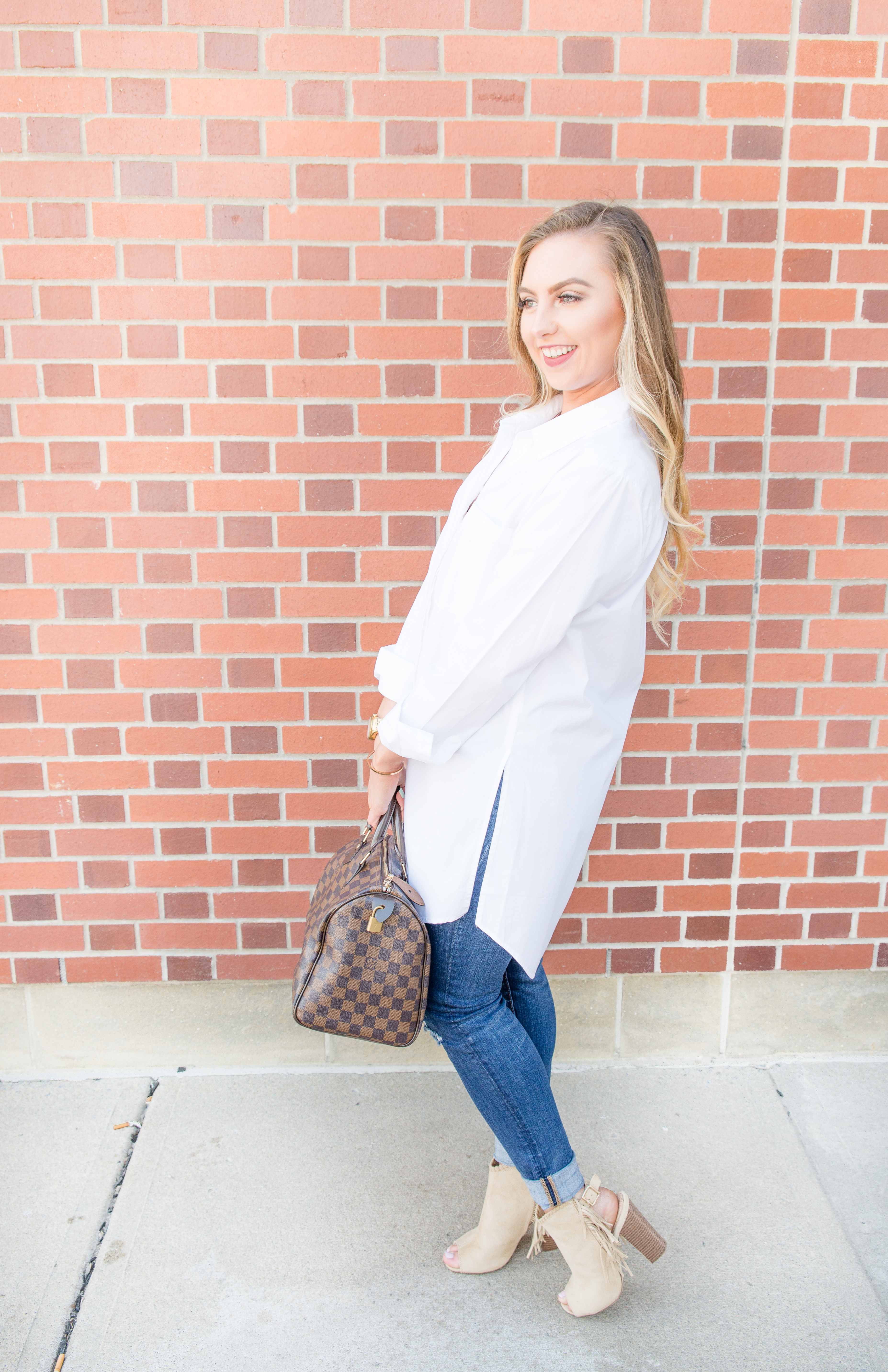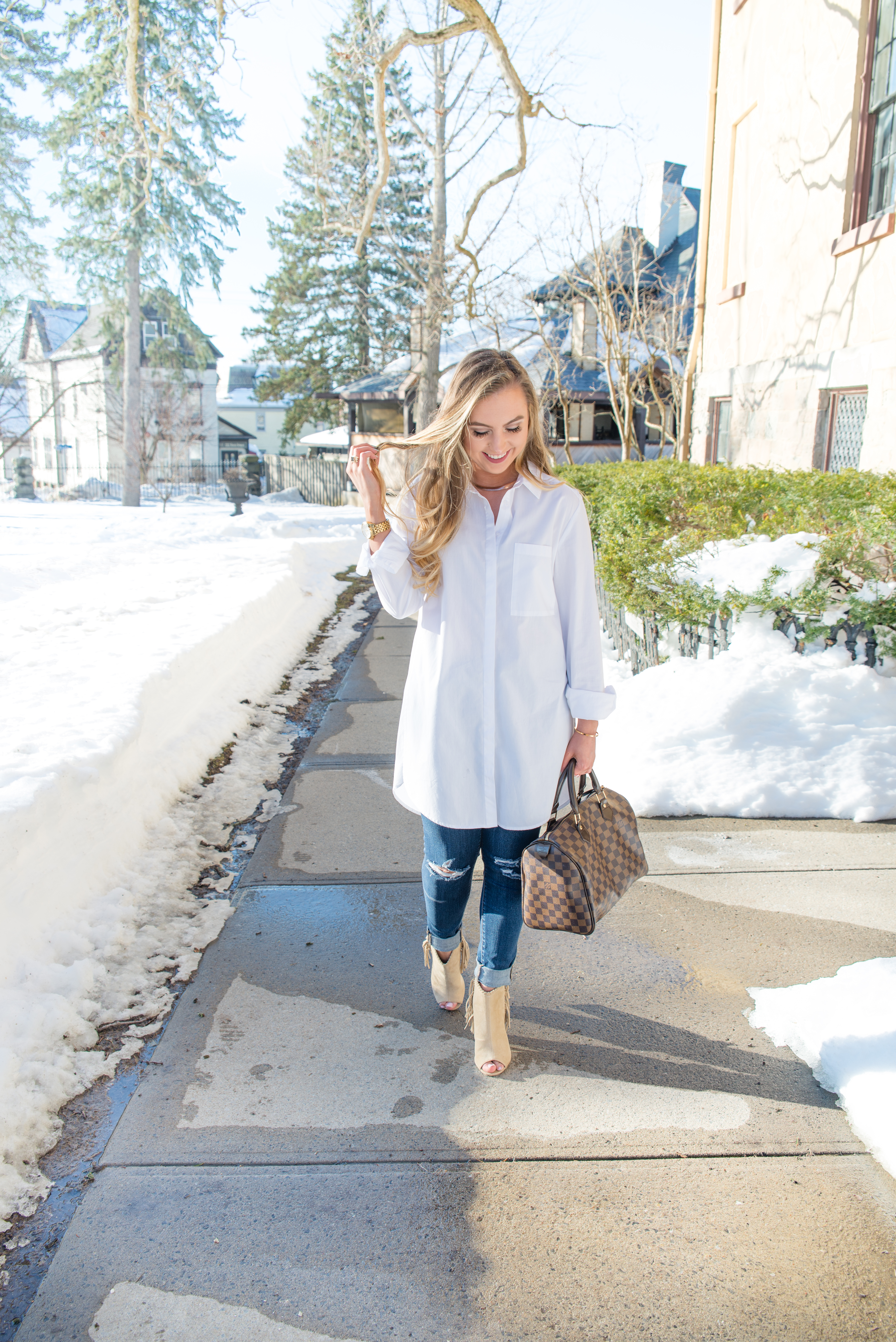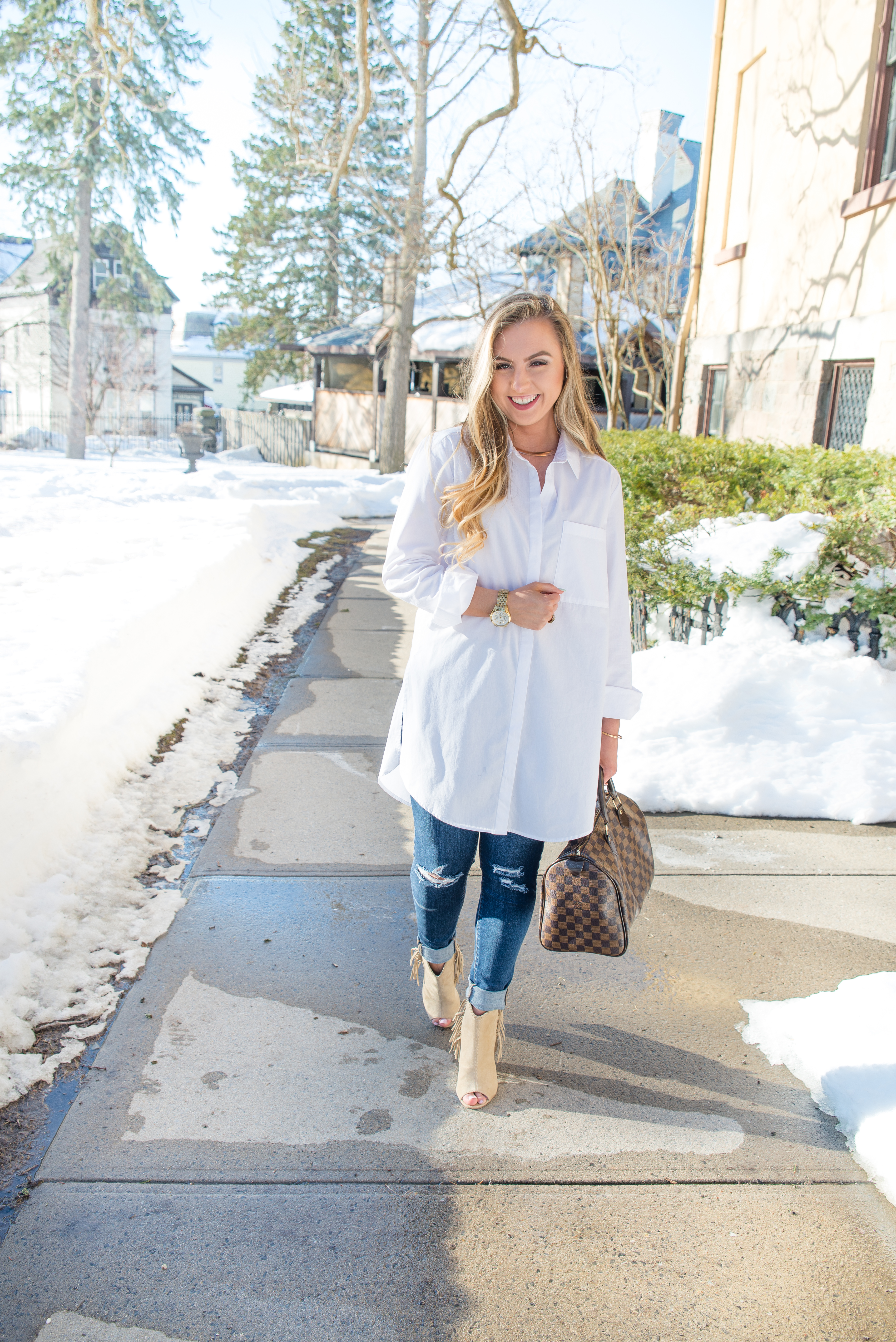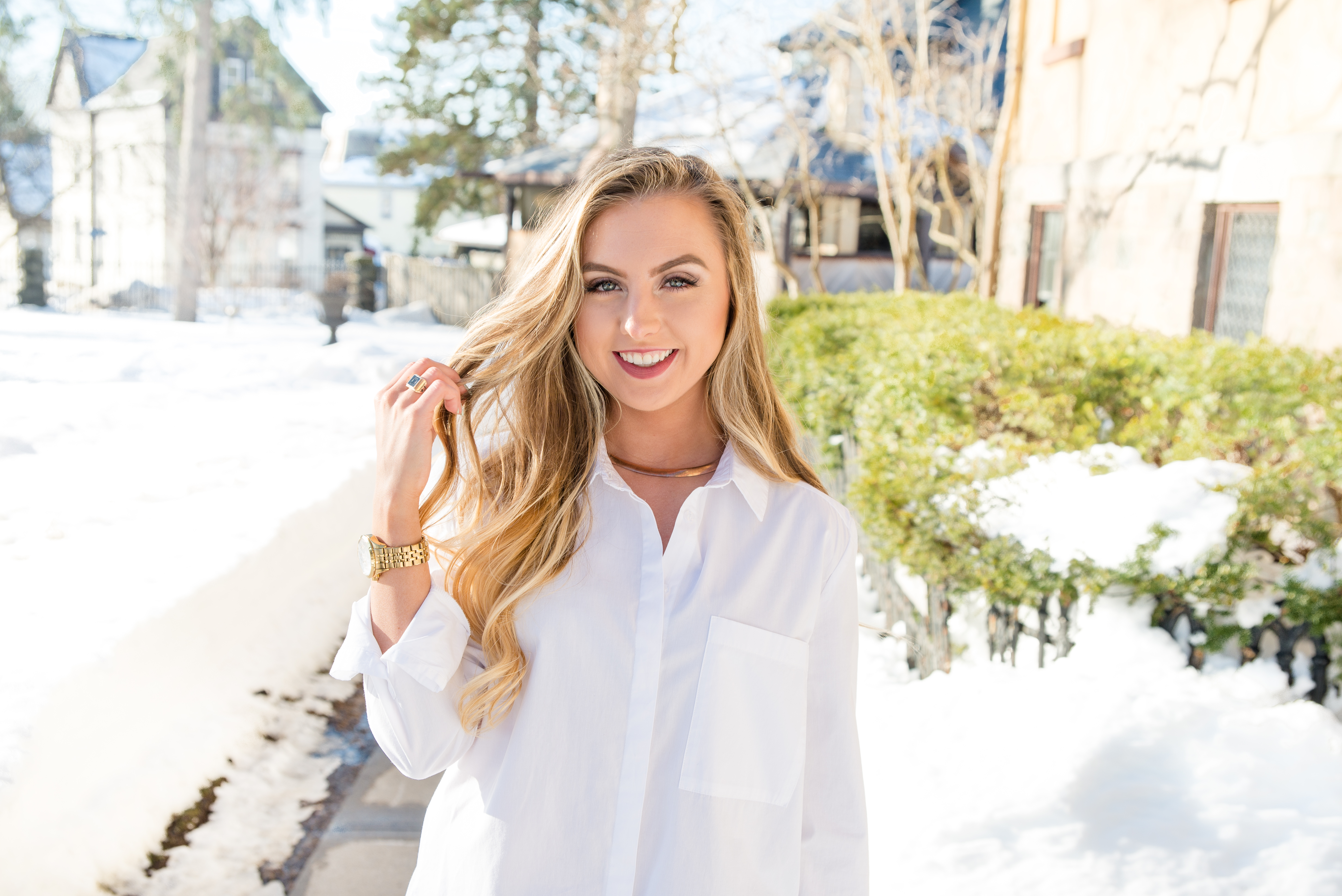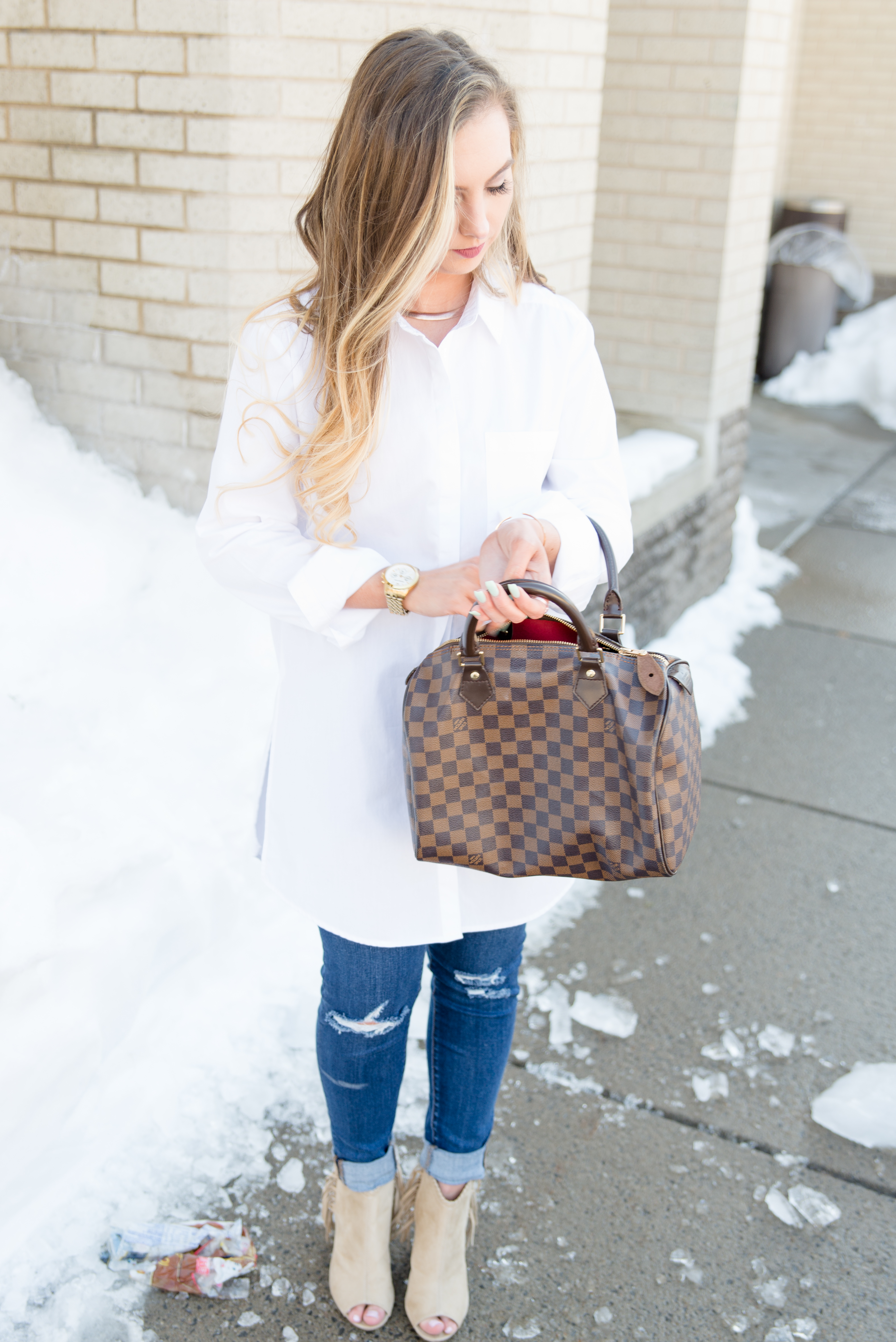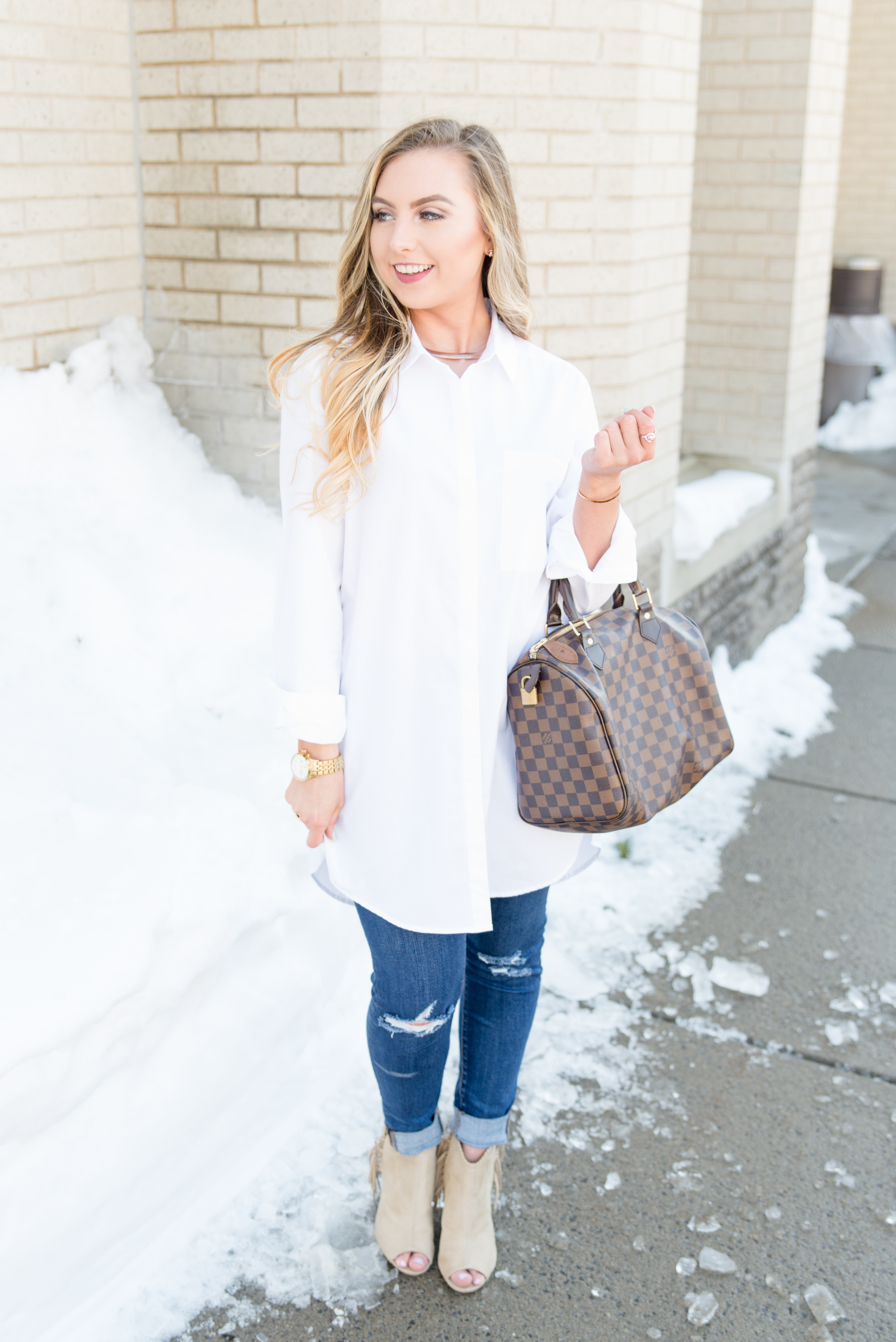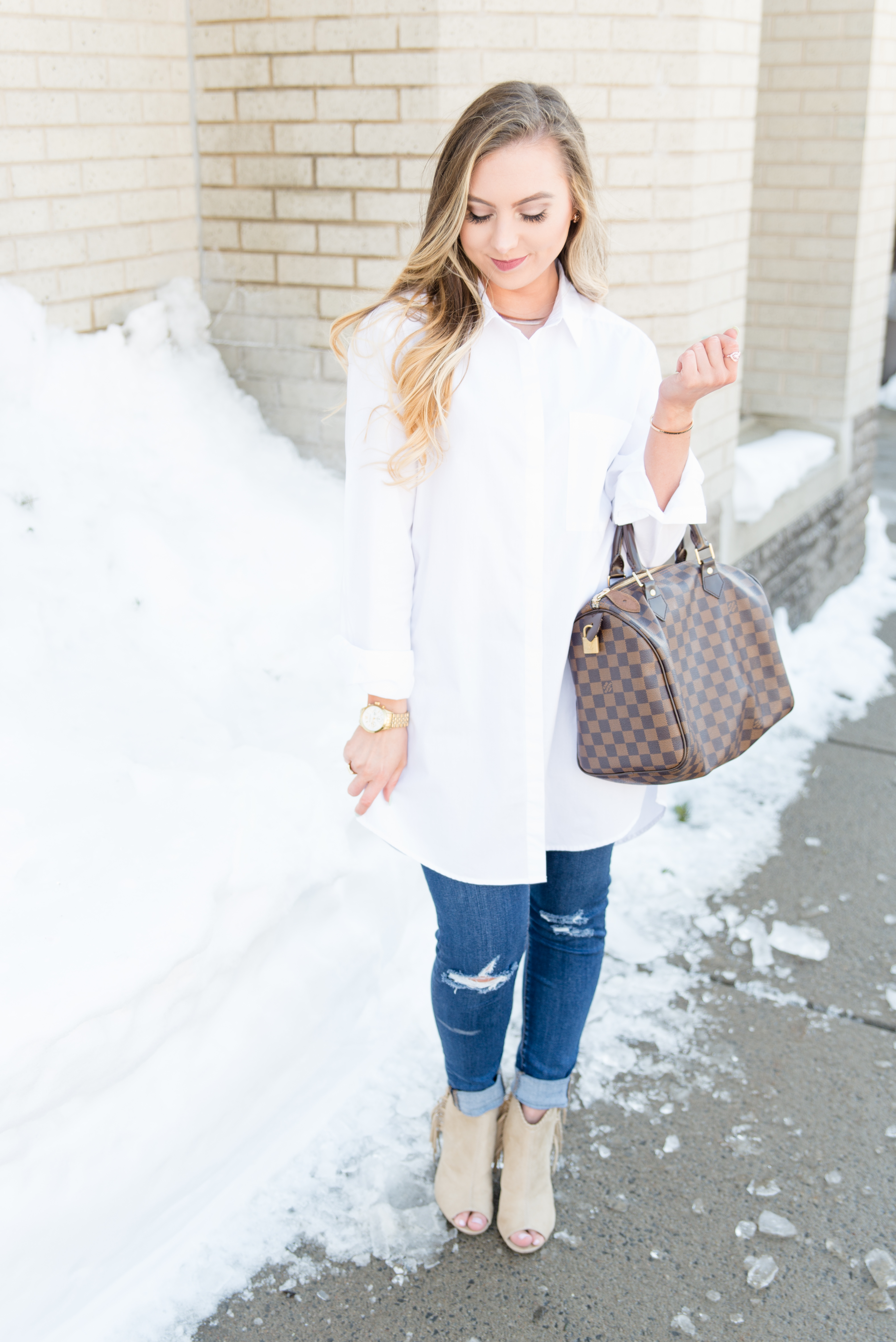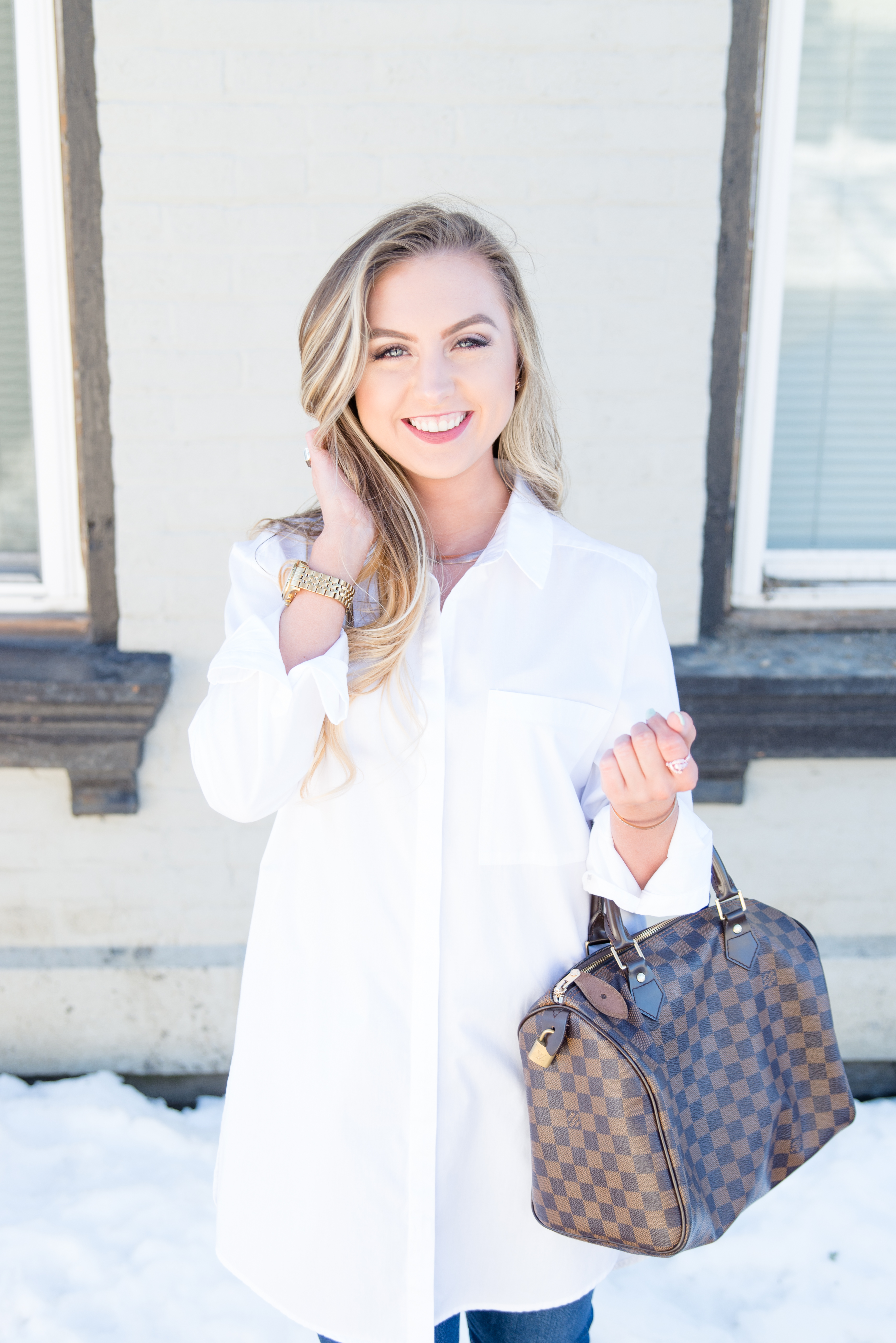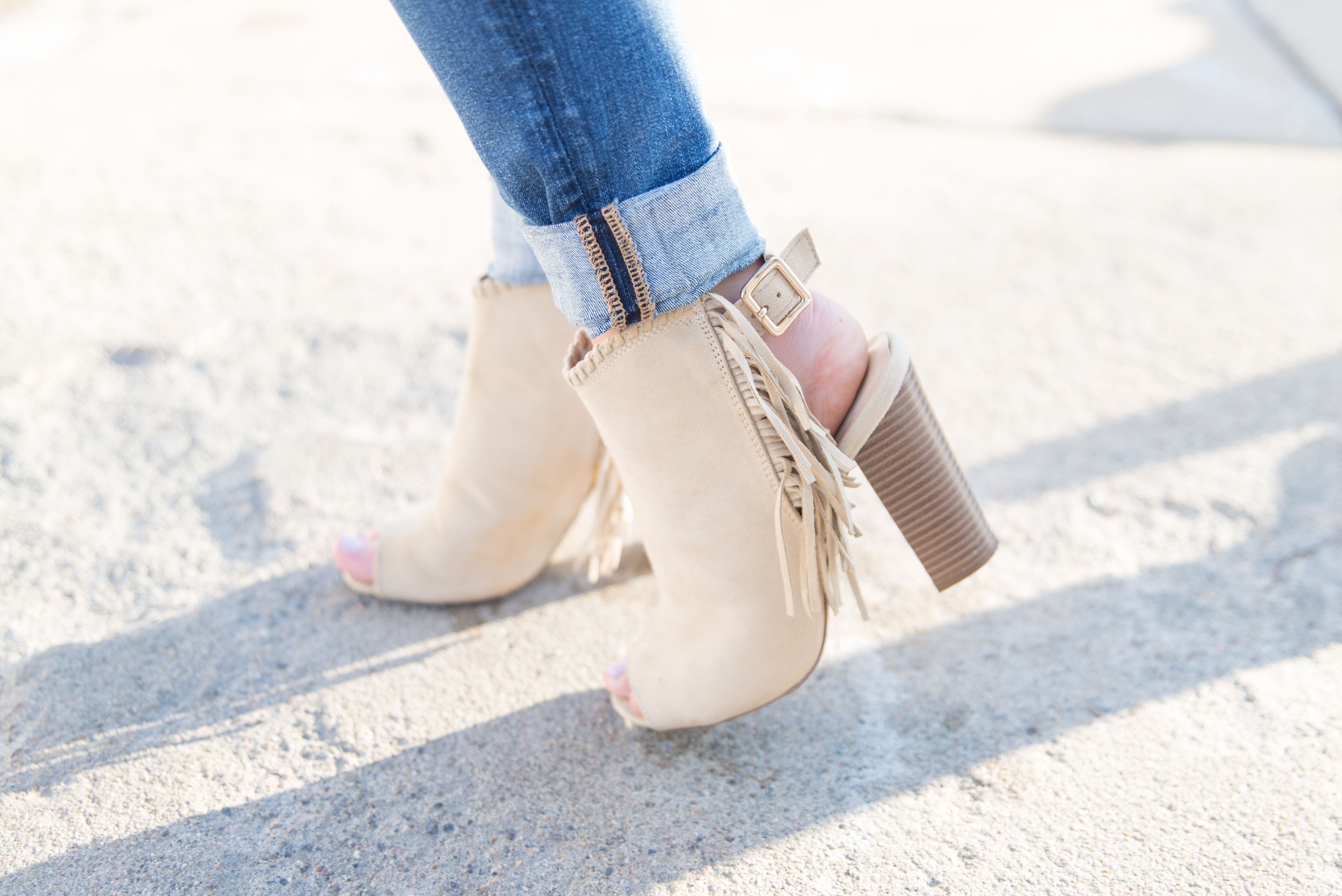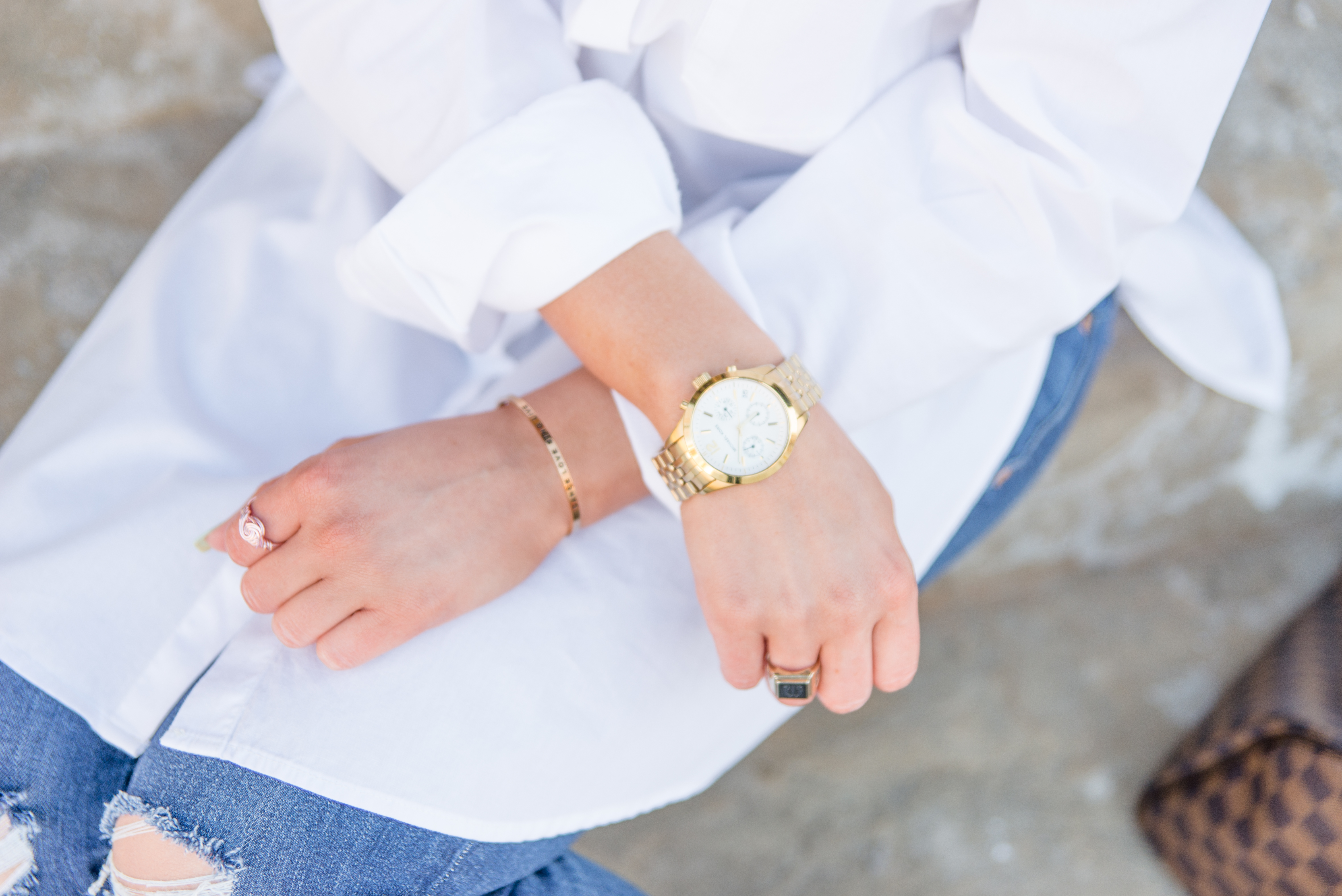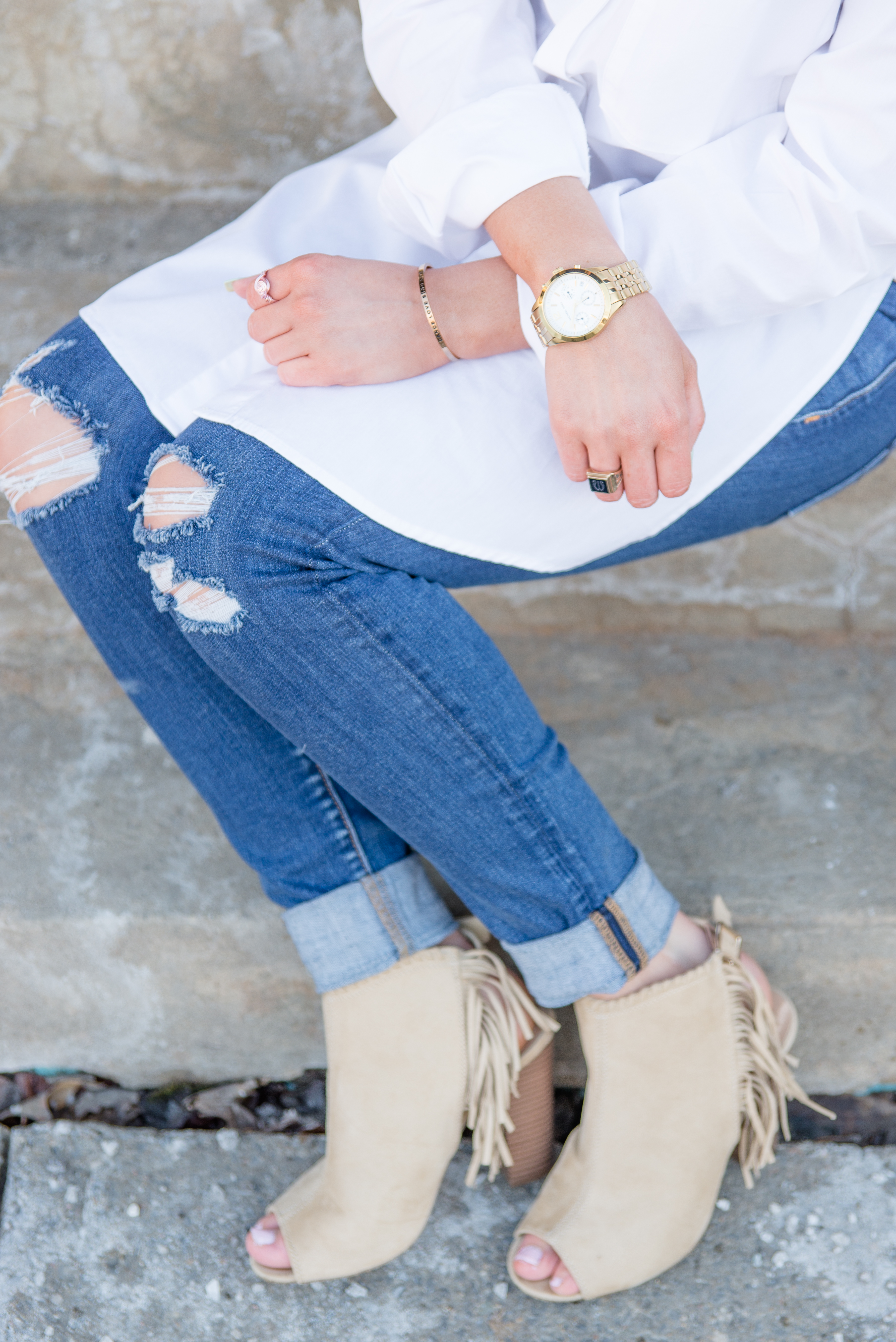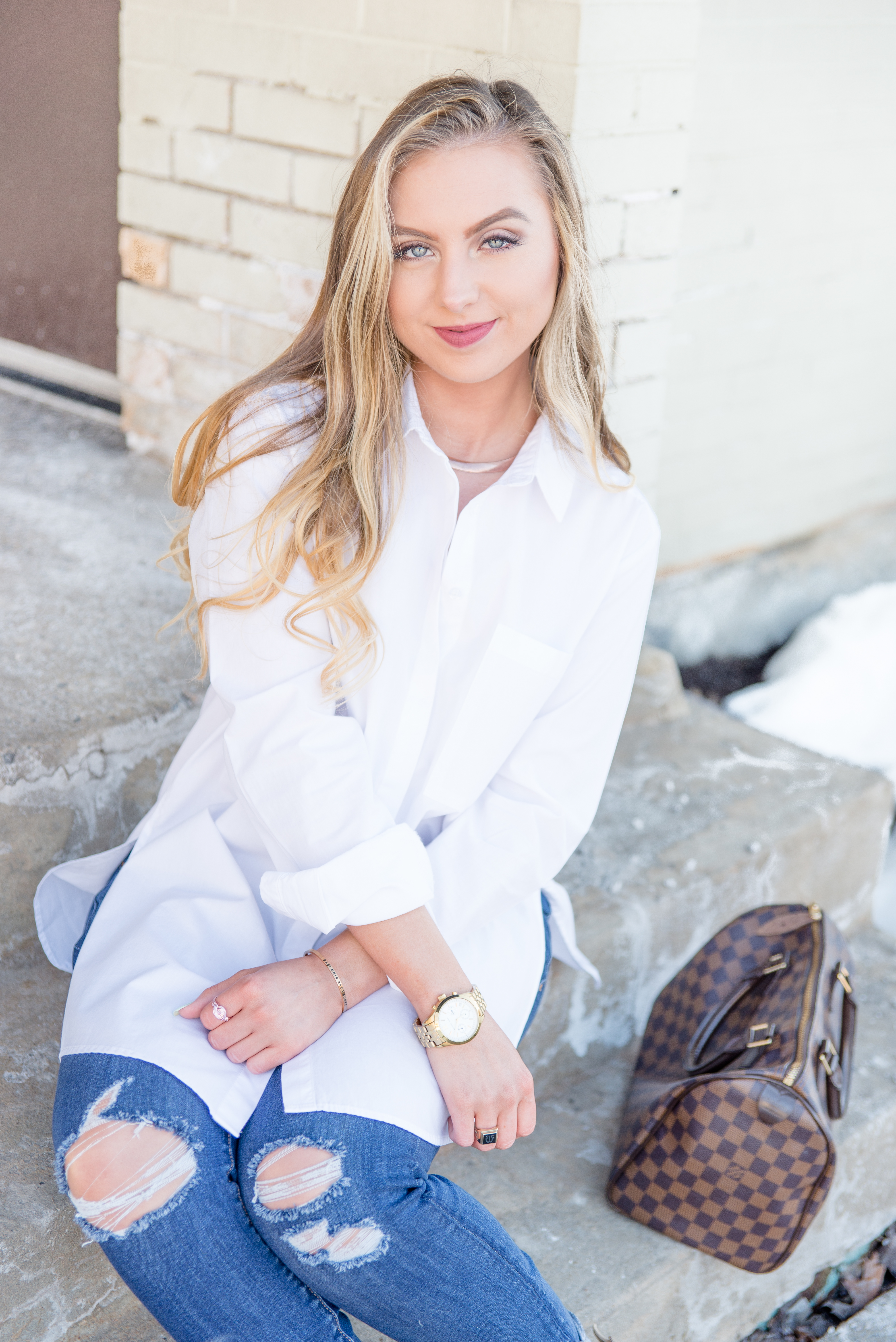 Photography by Molly Elizabeth Photography
Useful Links
Outfit Details
Molly Elizabeth Photography
My Social