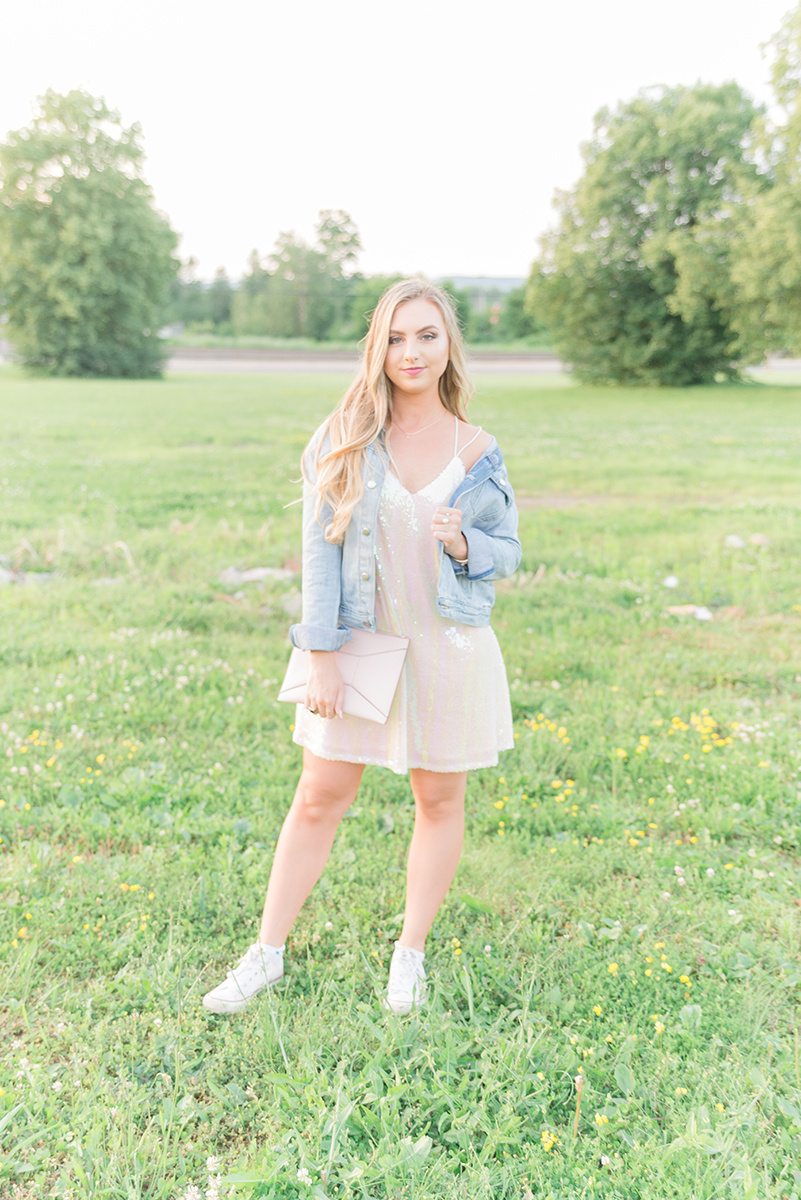 Happy Wednesday, lovelies! Today, I am so excited to share this look featuring the dress I wore on my 24th birthday! When I saw Shop Hope's post this dress on their Instagram, I fell in love with the gorgeous, iridescent sequins that are perfectly on trend right now. The dress cuts low, which meant I could not wear a bra on the night I wore it. Yay for small boobs! If you need to wear a bra with this dress, I would go with sticky's since the sides are low as well so a strapless bra will not cut it. The dress was so fun to dance in with the sequins putting off different colors depending on the light so I had to do a boomerang for my birthday gram. (Shameless plug to follow me on Instagram @NatashaKirkland.)
I was inspired by this photo of Blake Lively for this outfit.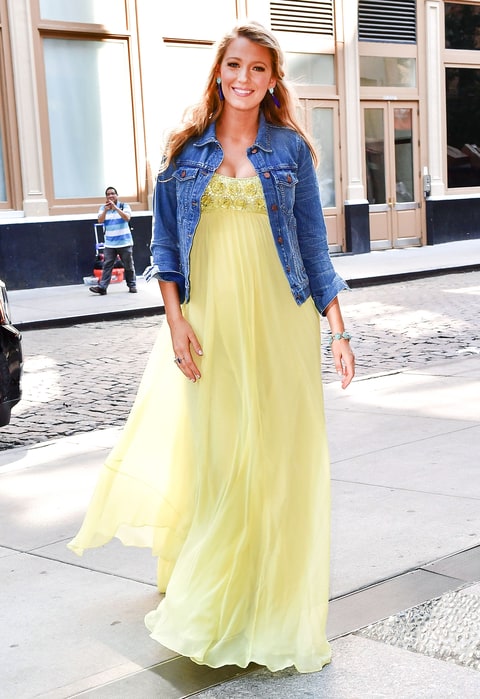 Image via US Magazine James Devaney/GC Images
I was obsessed with the combination of a gorgeous gown with a casual denim jacket and wanted to recreate it with this sequin number. At first glance, this dress seems like it can only be used as a party or cocktail dress but being the outfit repeater I am, I wanted to feature the dress in unexpected ways so I could wear it more often. Here, I paired it with an H&M denim jacket that I picked up a couple of years ago and white converse sneakers. Then, I added one more dressy touch with my Kate Spade clutch.
What is your favorite unexpected combo to wear? Sound off in the comments below! See you beauties next week!
Xo, Natasha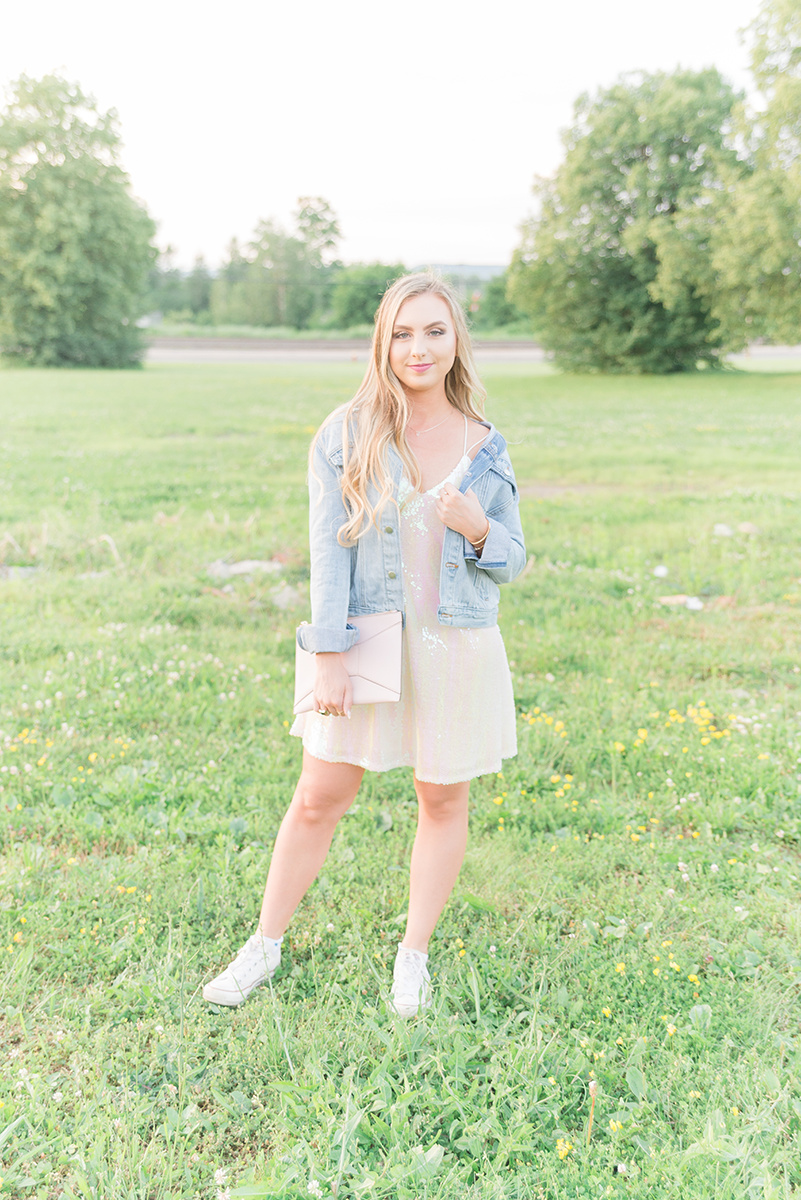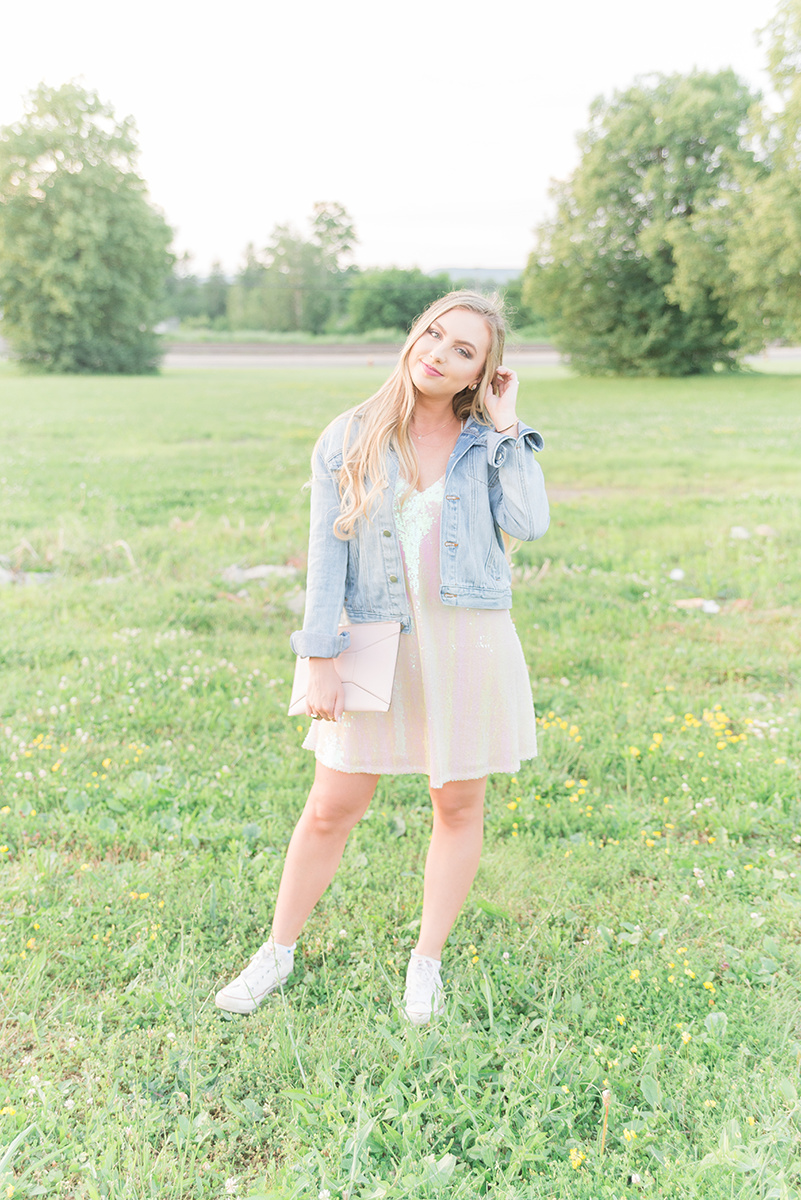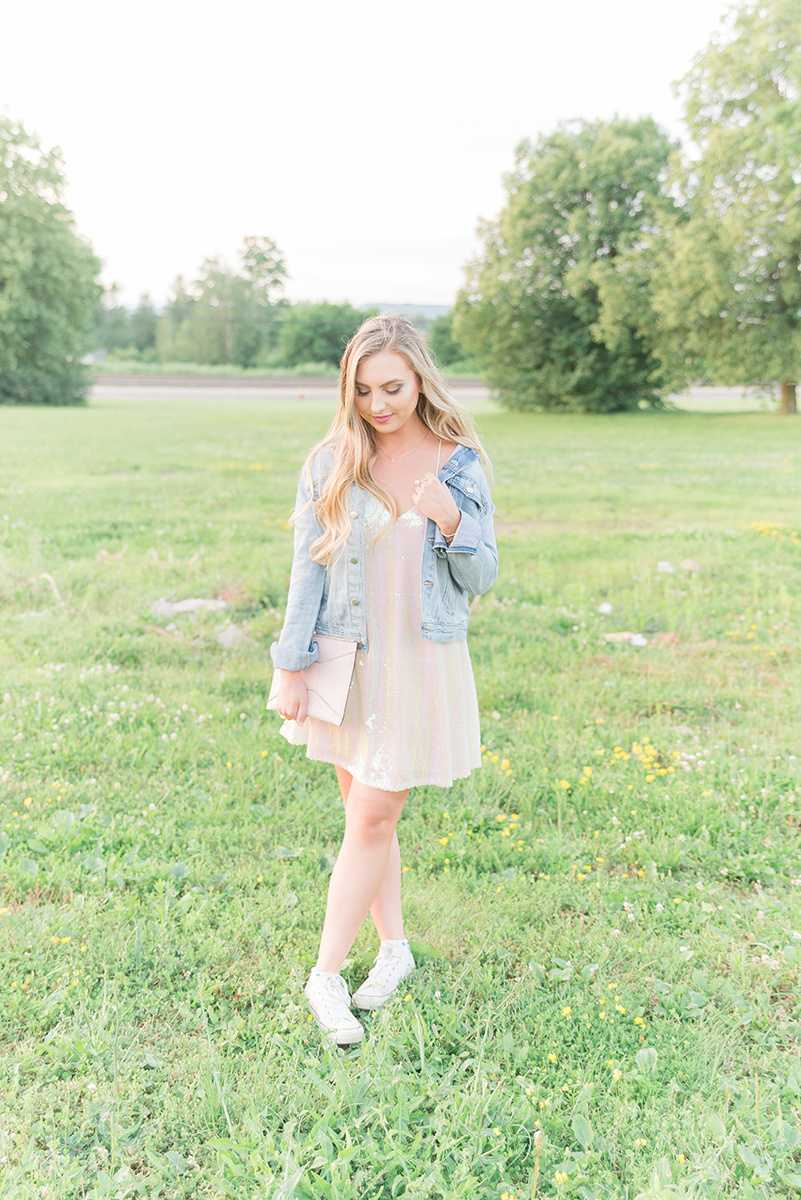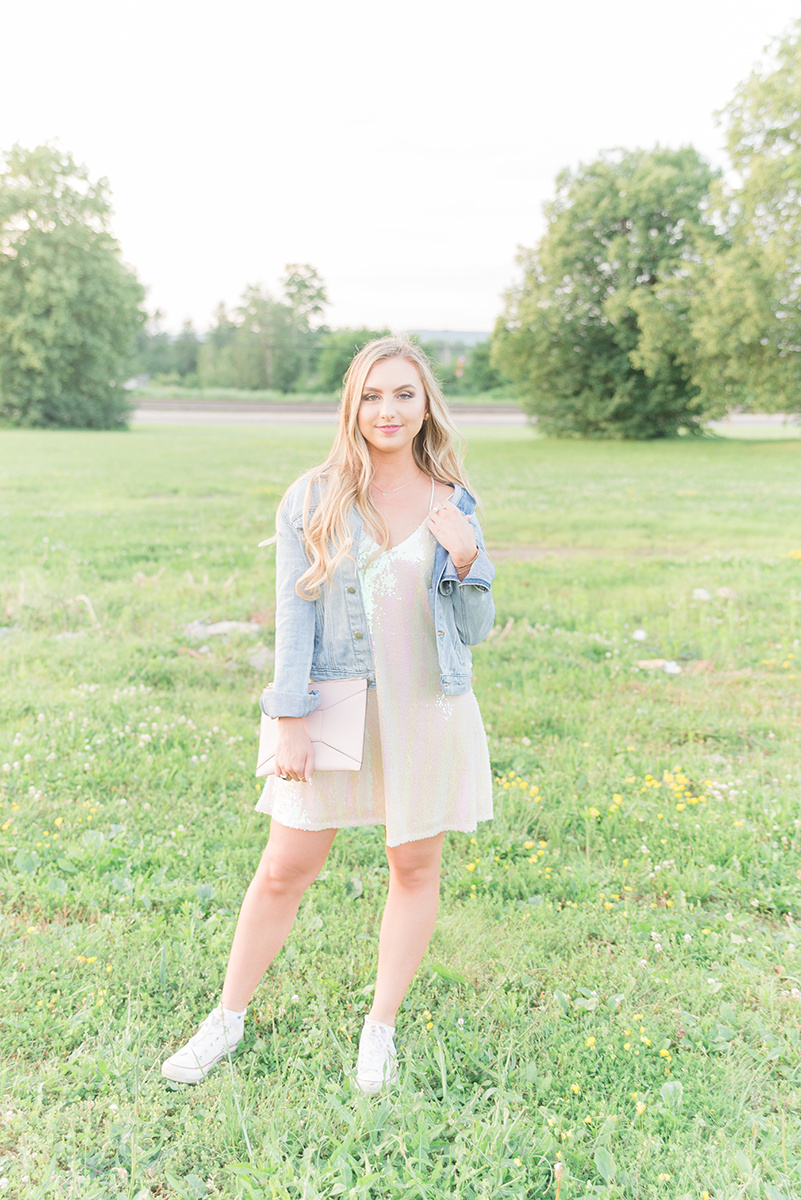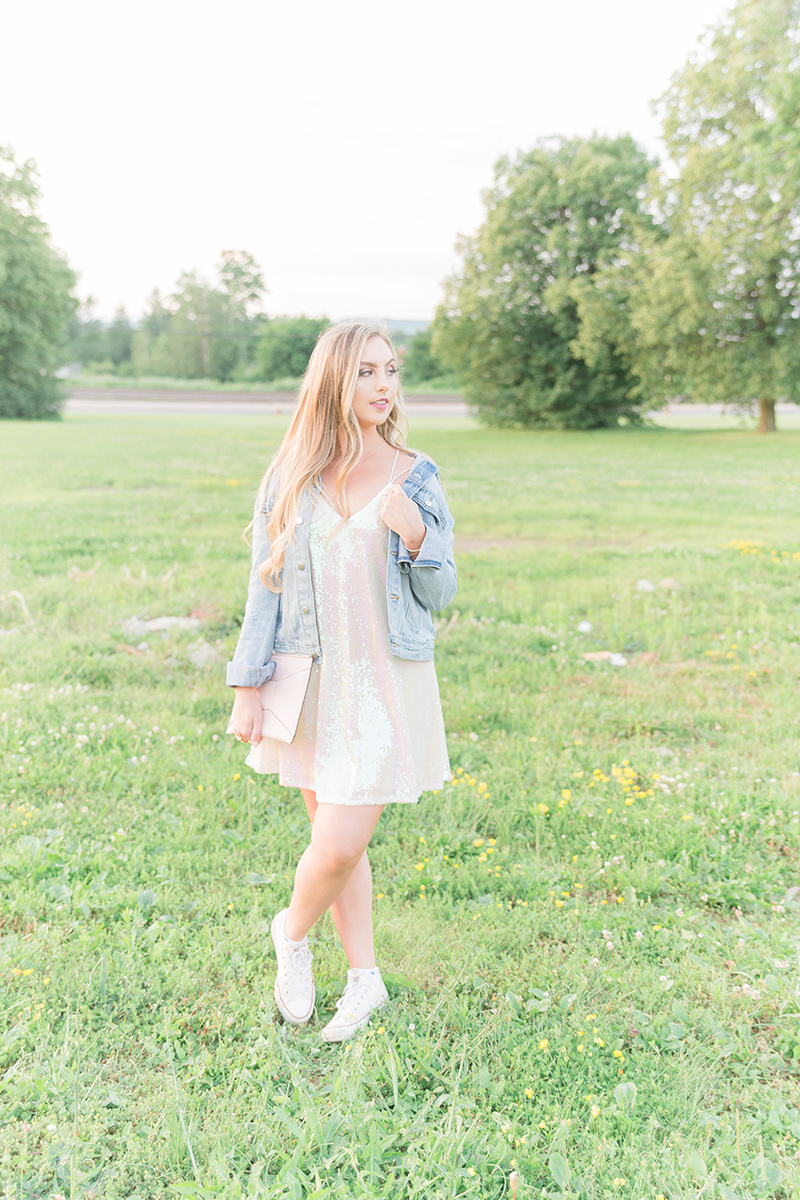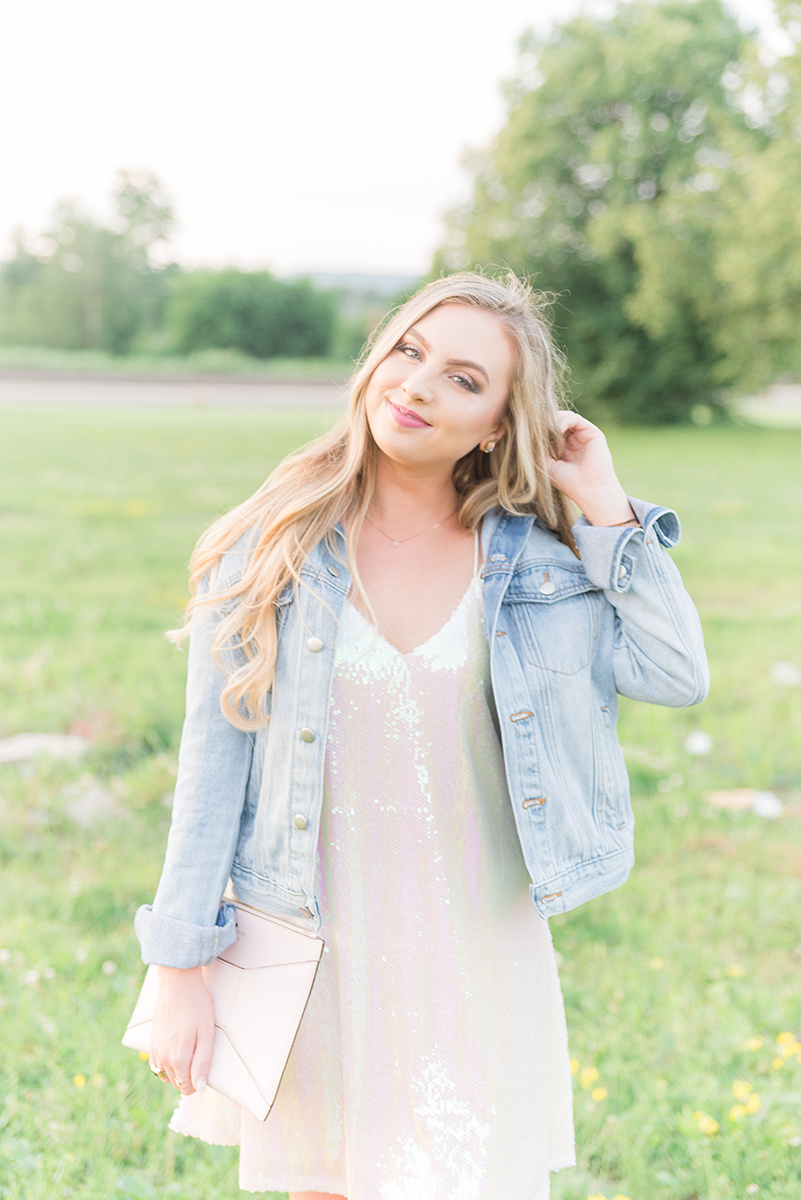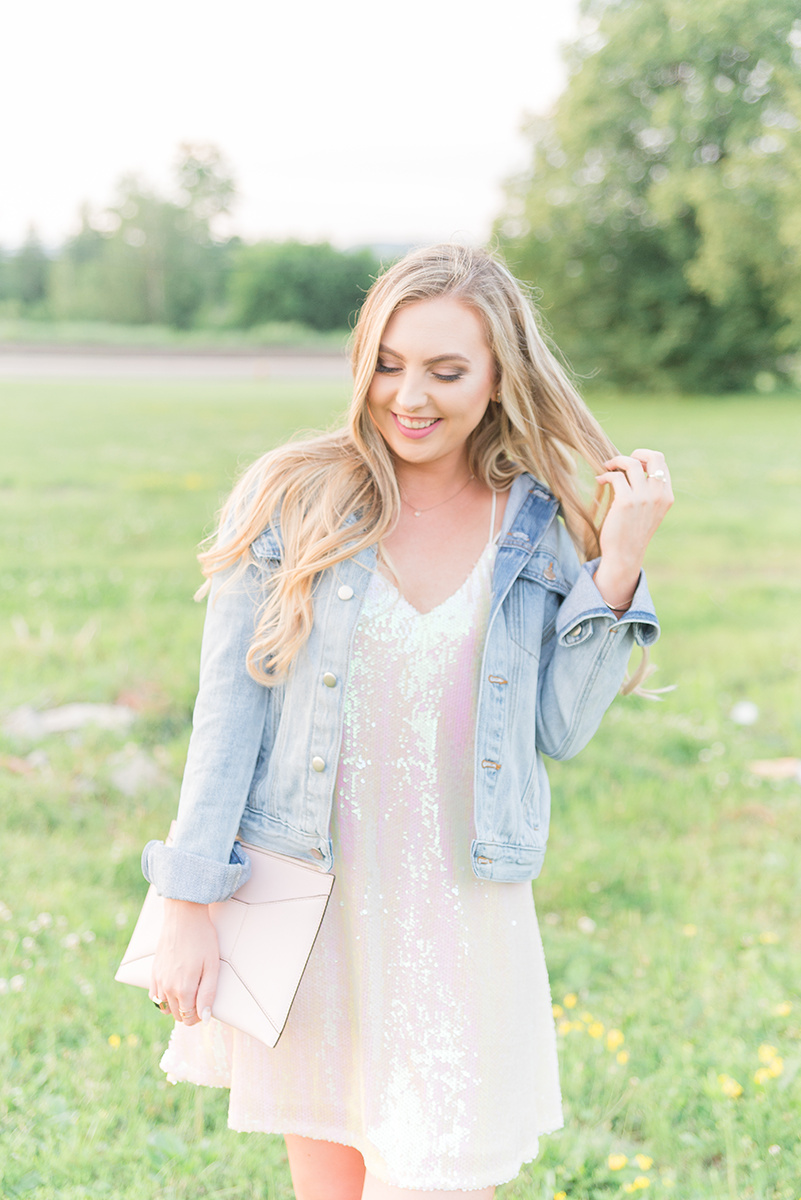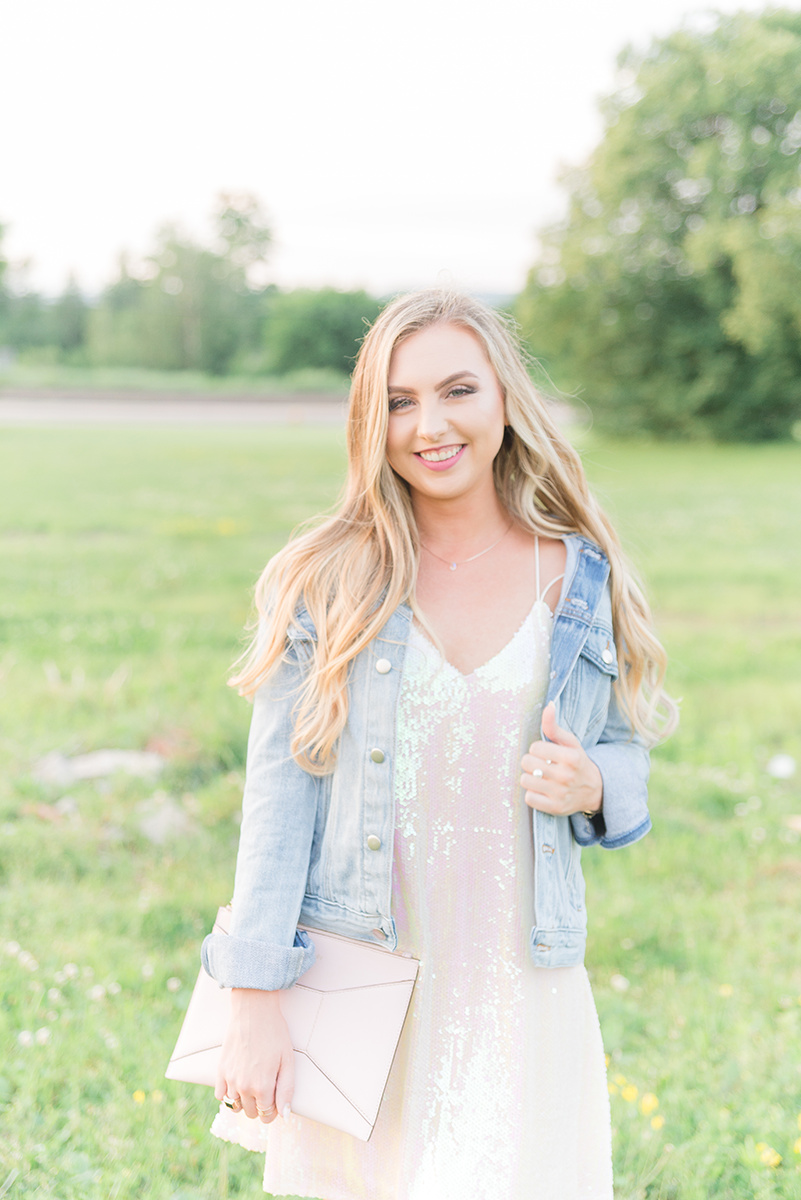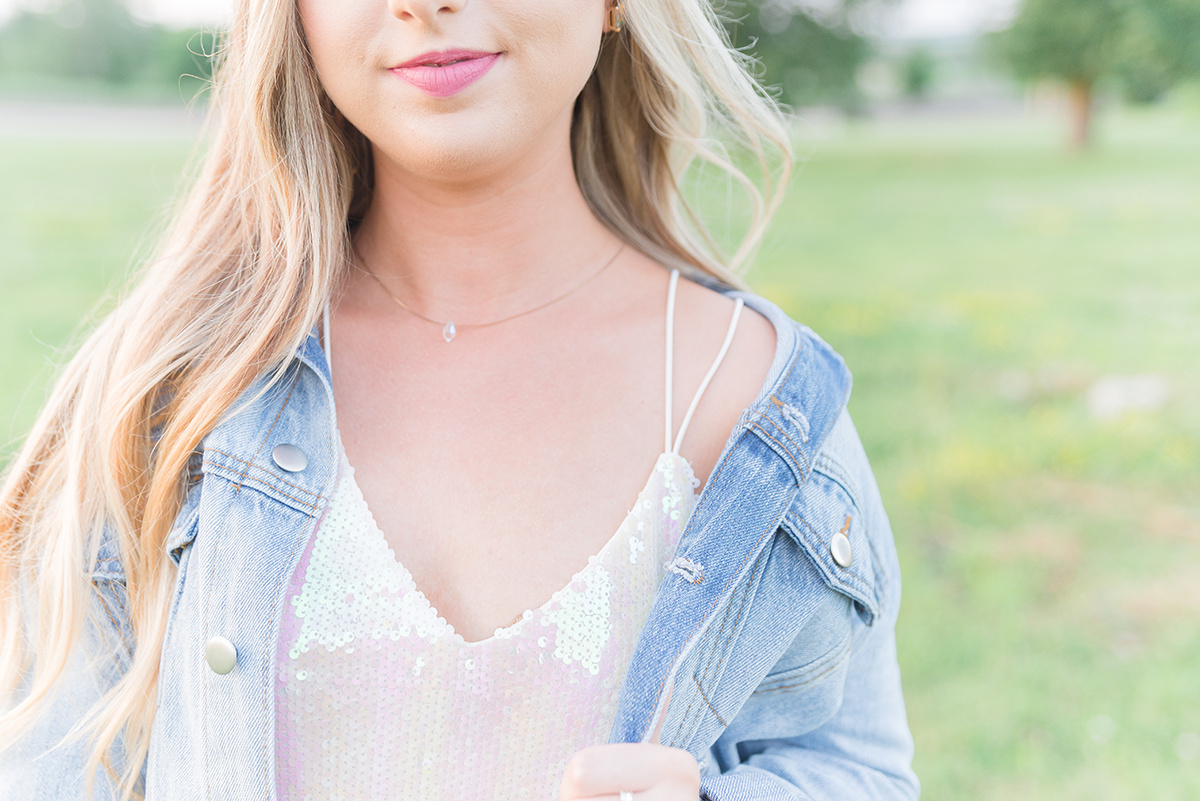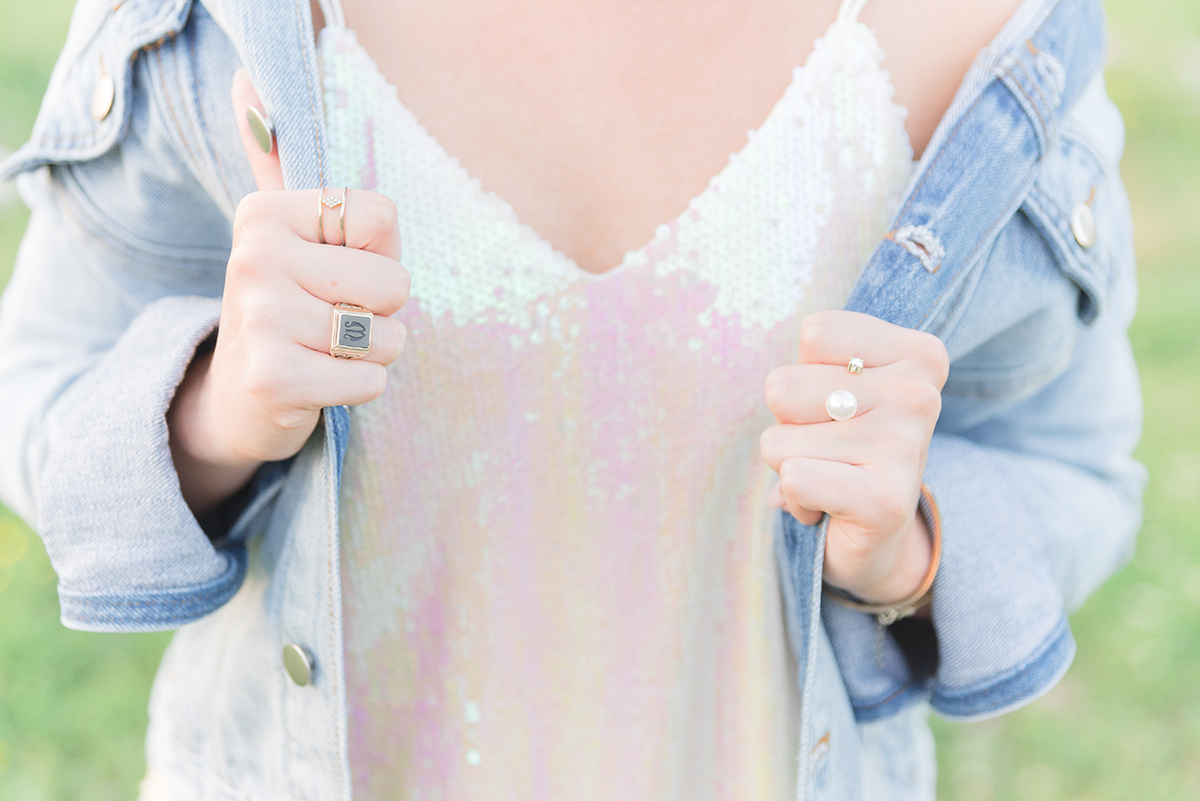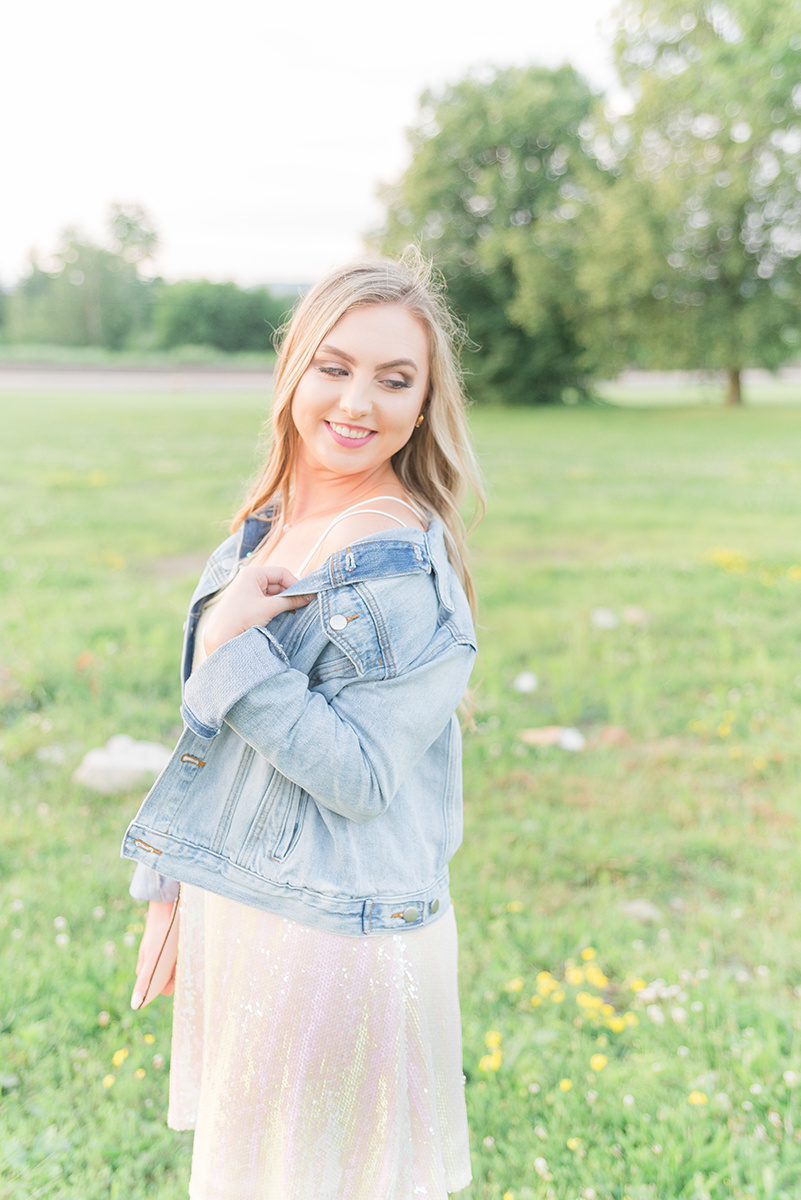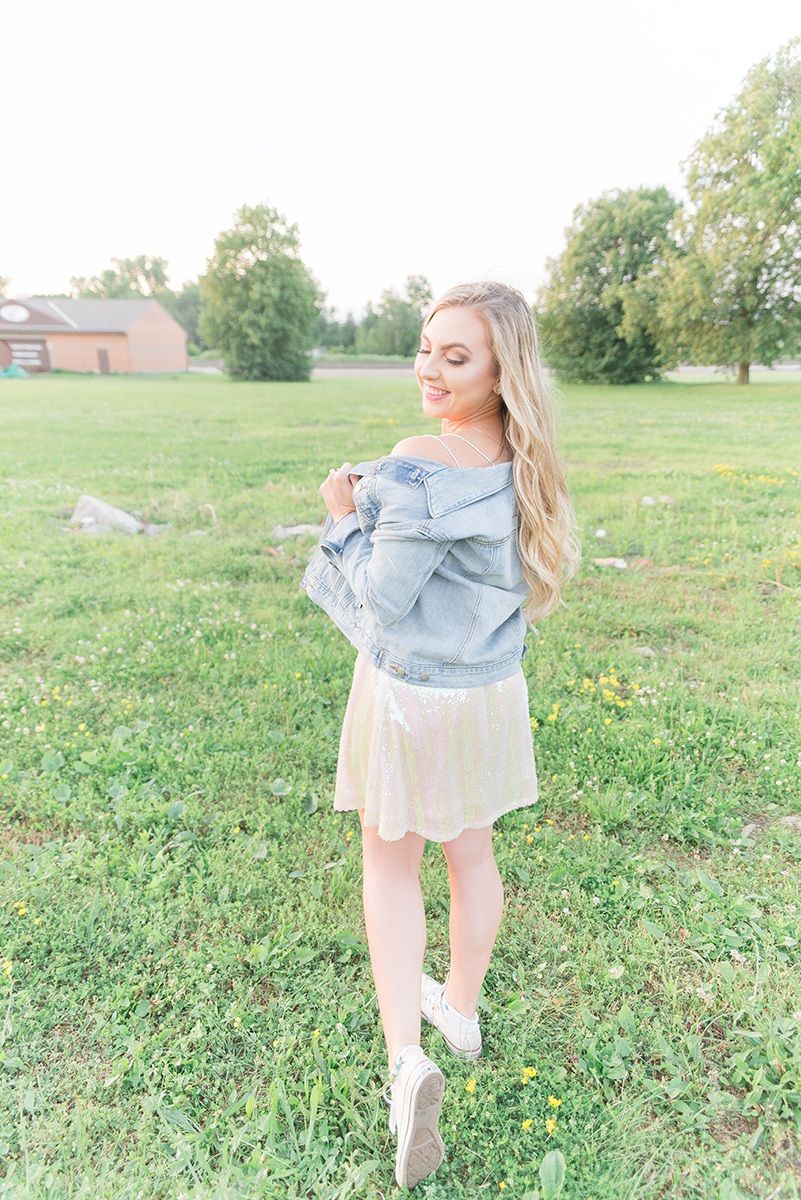 Photography by Molly Elizabeth Photography
Useful Links
Outfit Details
Molly Elizabeth Photography
My Social