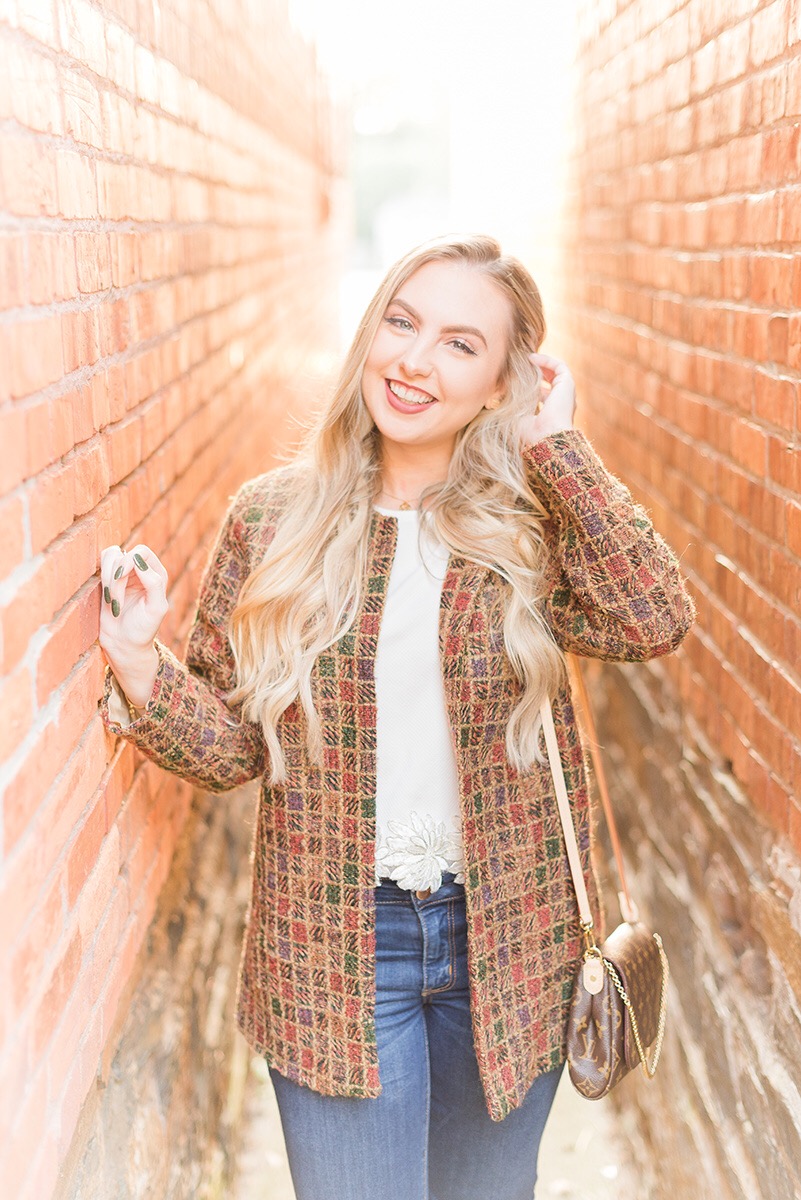 Happy Wednesday, lovelies! I hope you're having a great day so far. Today, I am discussing one of my favorite fall trends — statement jackets! This can be any sort of coat or jacket that stands out in your ensemble.
When searching through my fall wardrobe, I found this tweed jacket that caught my eye. I couldn't remember where I had gotten it so I asked my mom and she said she originally purchased it from a thrift store! Score! Thrift stores and consignment shops are a great way to incorporate vintage pieces without dropping serious cash. Two of my favorite local stores are The Village Basement in New Hartford and The Walk-In Closet in Barneveld. If you are in the Ithaca area, Trader K's is a must-stop as well.
Furthermore, it is amazing what you can find in your closet that you've previously overlooked or forgotten about. Trends tend to come and go and sometimes something you find in your closet in the past can come back in style, e.g. overalls, crop tops, or chokers. I'm glad I kept this jacket as it is a great vintage statement piece. When purging your closet, consider keeping good quality pieces you could see coming back on trend. Vintage is almost always a keeper.
Because I wanted the focus to be on the tweed coat, I paired it with a simple white top and jeans. I continued the casual vibes with my new Michael Kors slip ons. Once I put on my jacket, I knew I needed a classic bag to tie the look together so I grabbed my new Louis Vuitton Favorite MM. This thing is my new baby and I'd be happy to do a full blog post reviewing it soon!
What's your favorite trend this season? Sound off in the comments! Until next week!
Xo, Natasha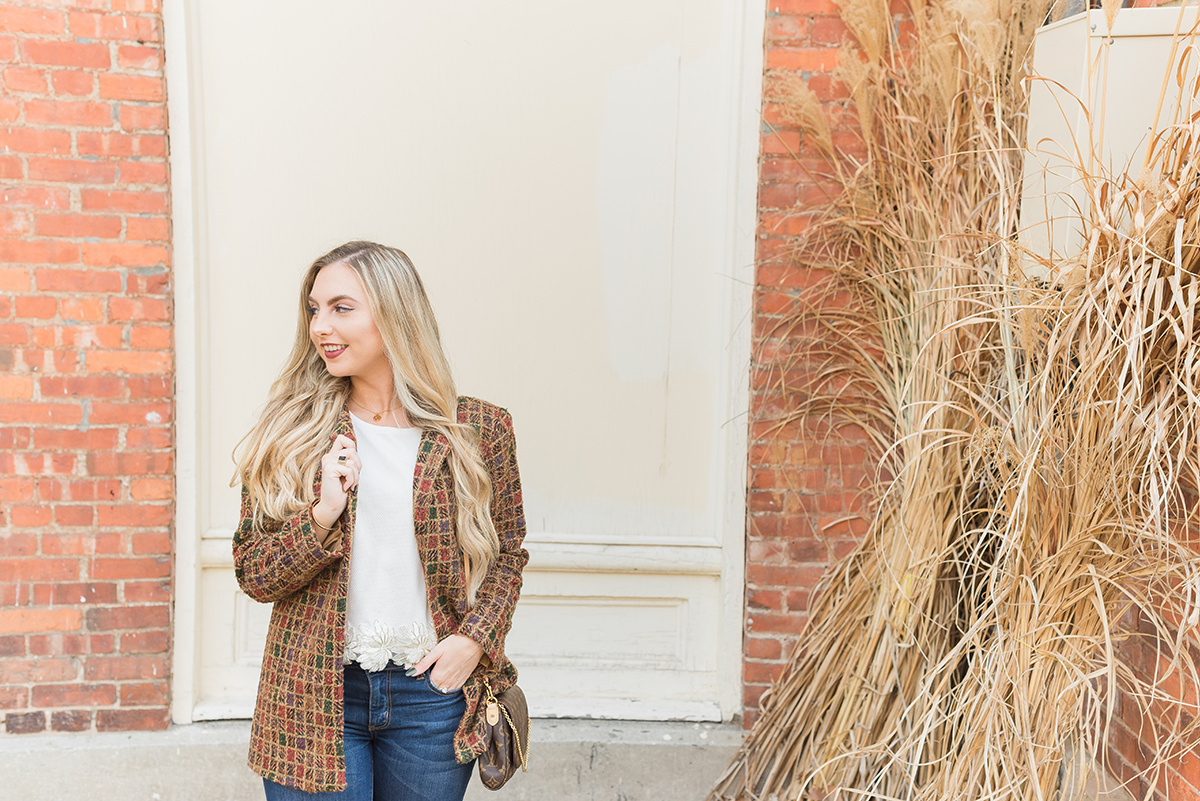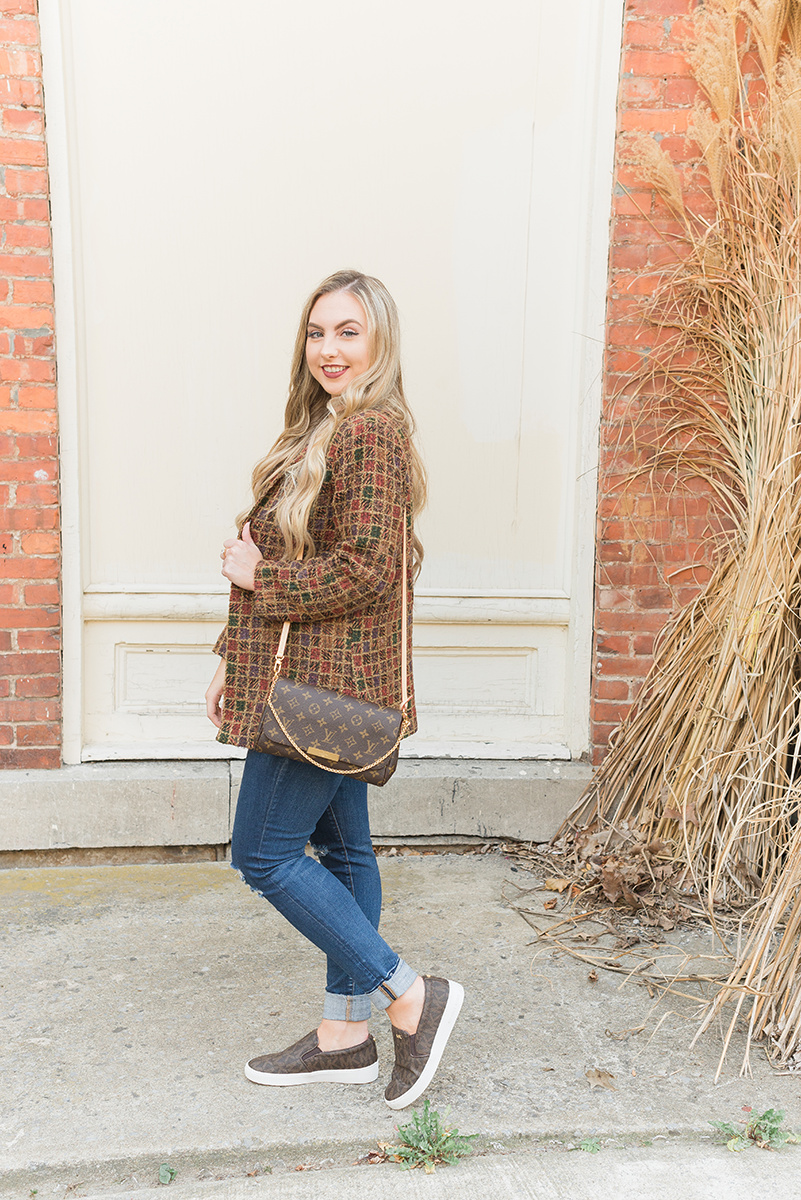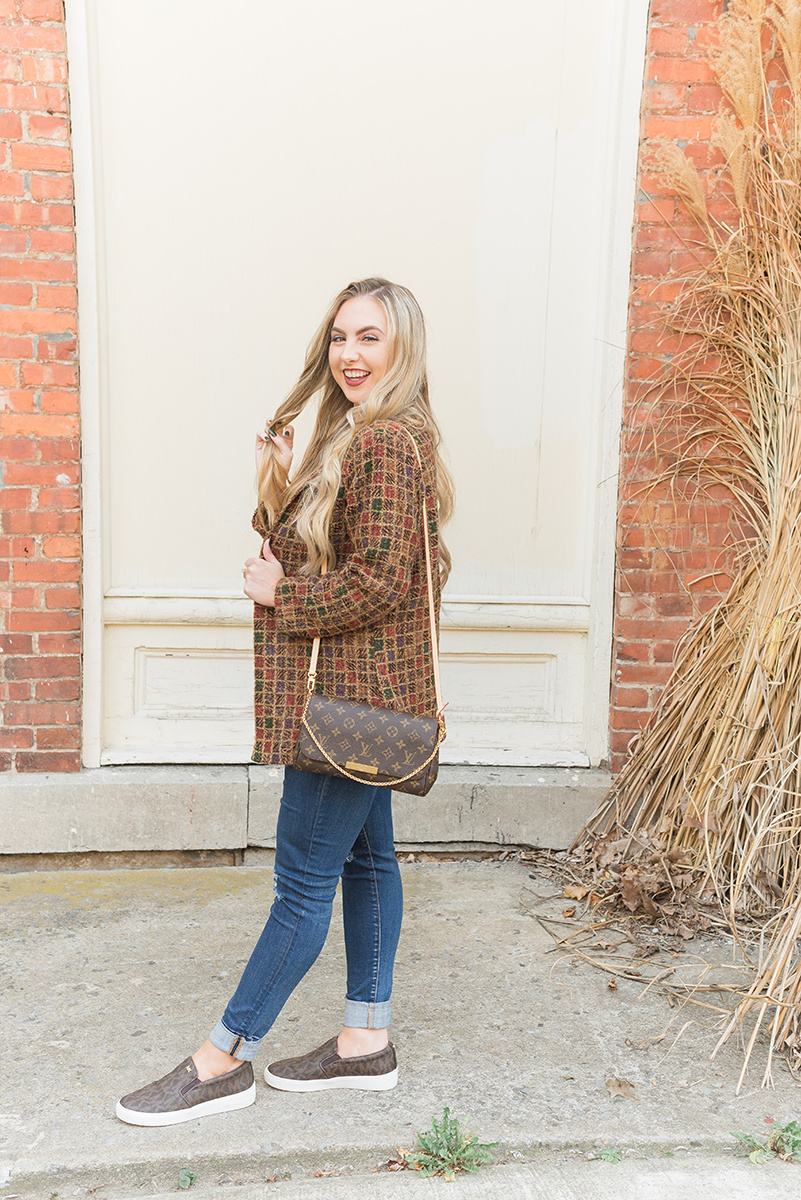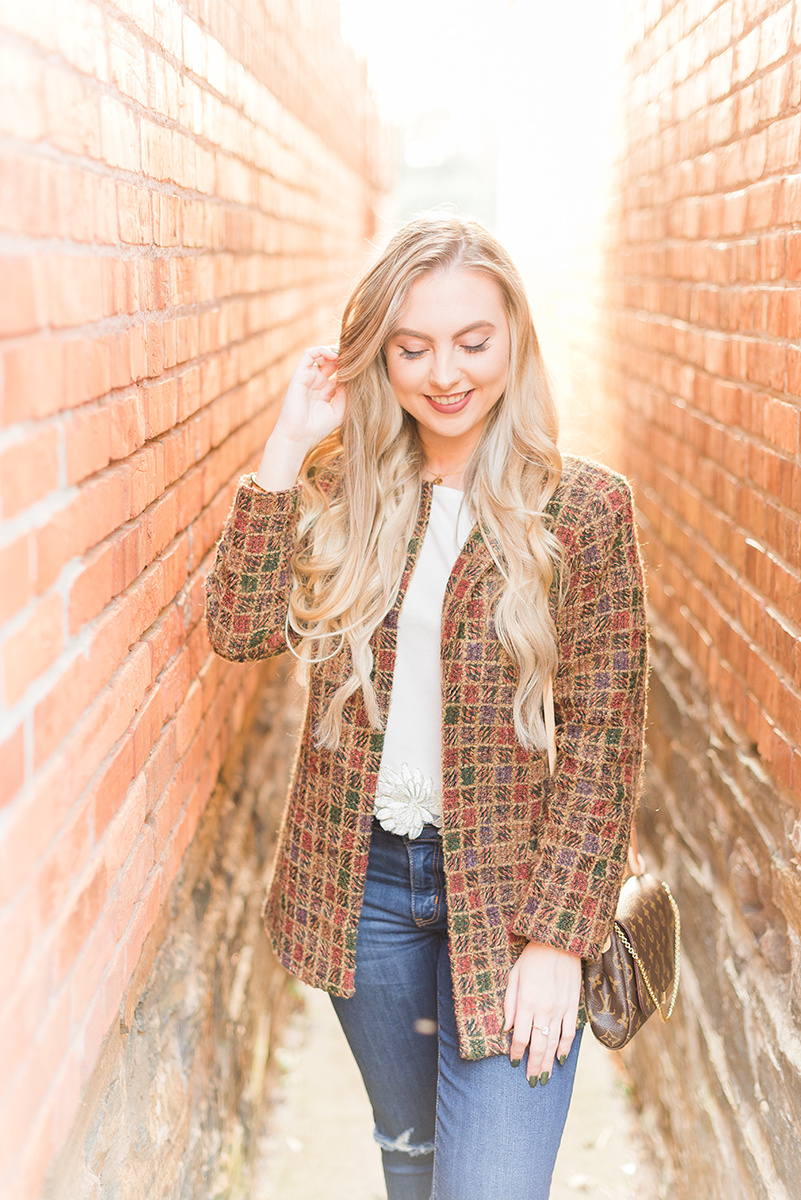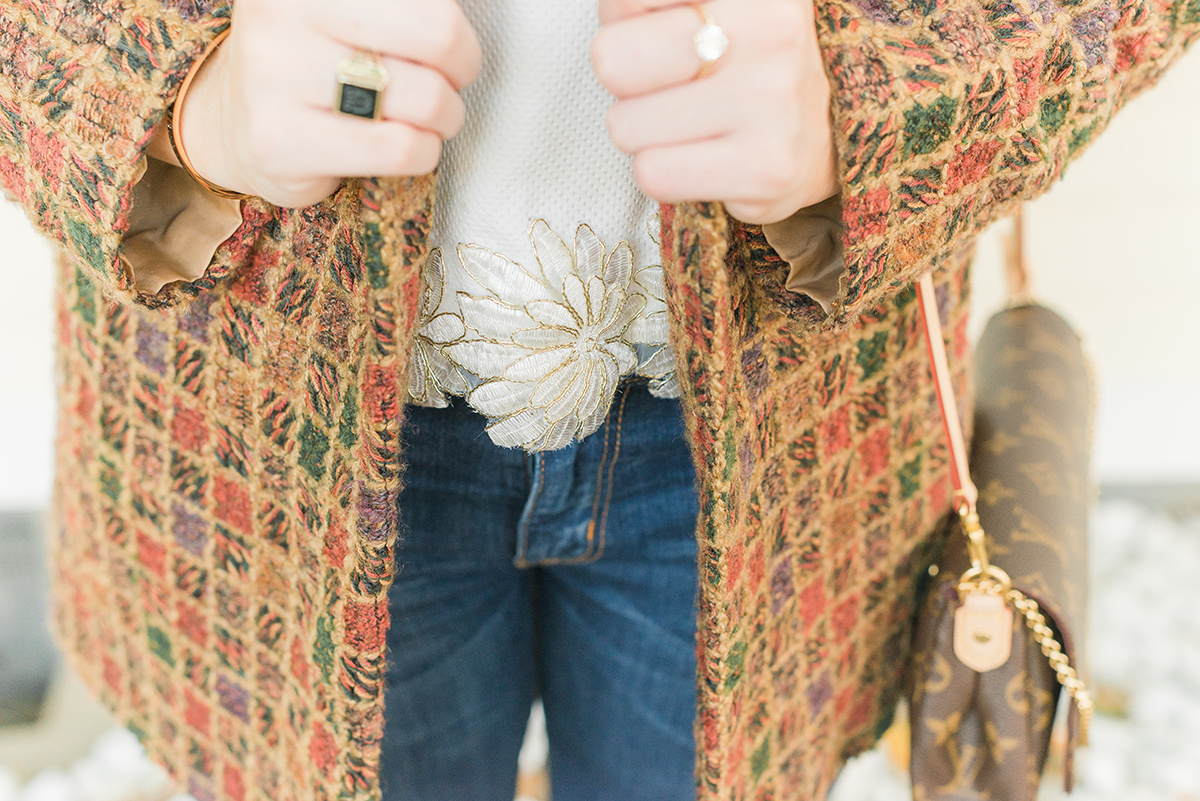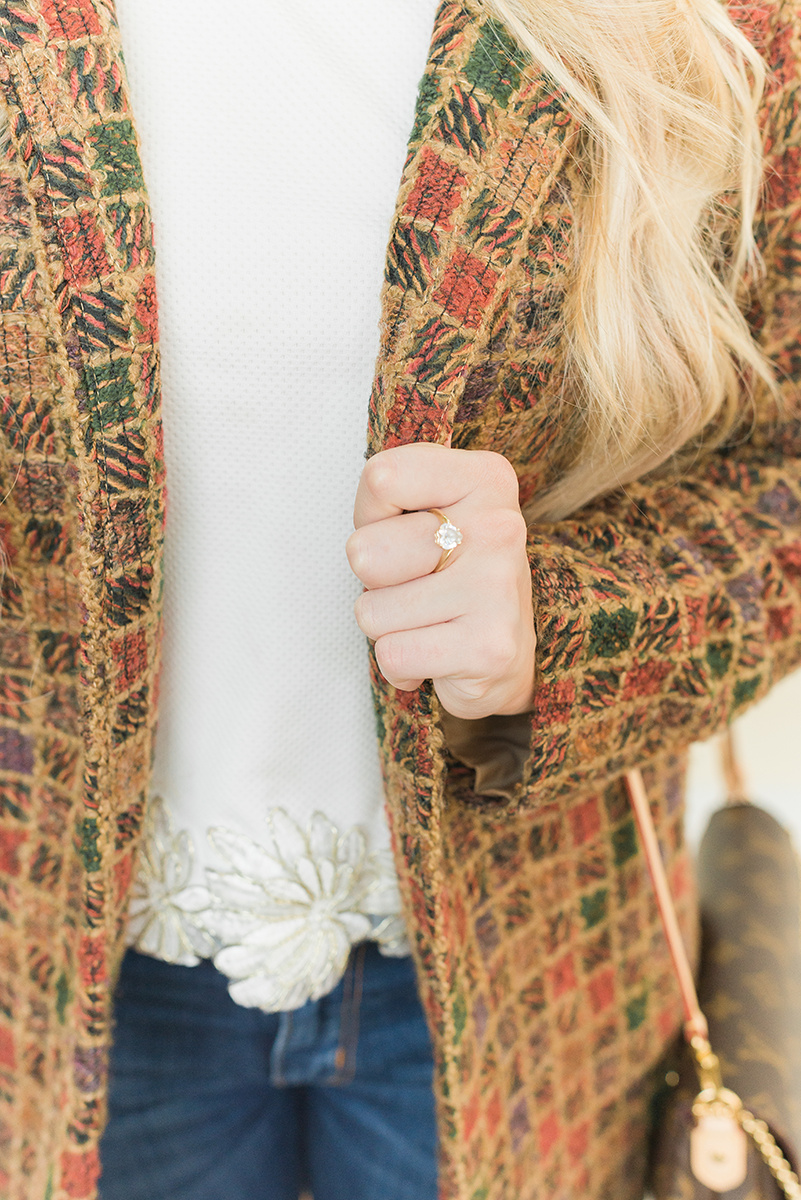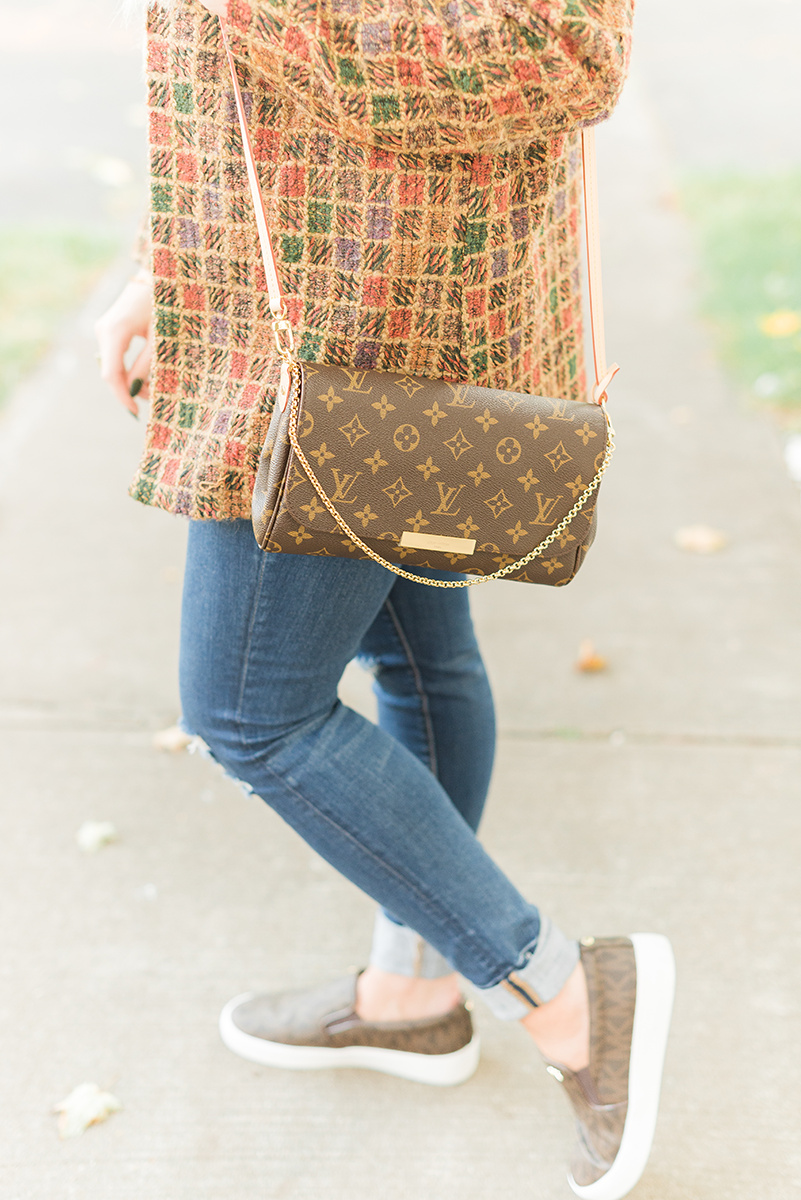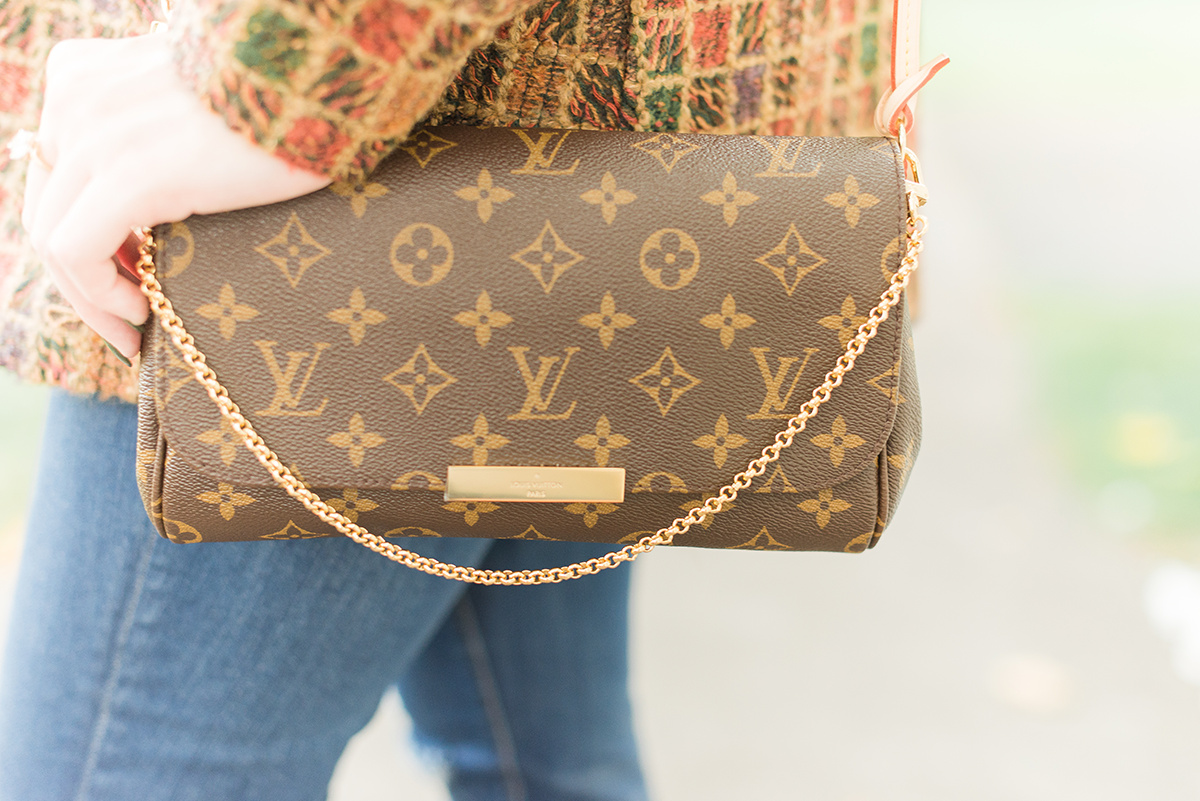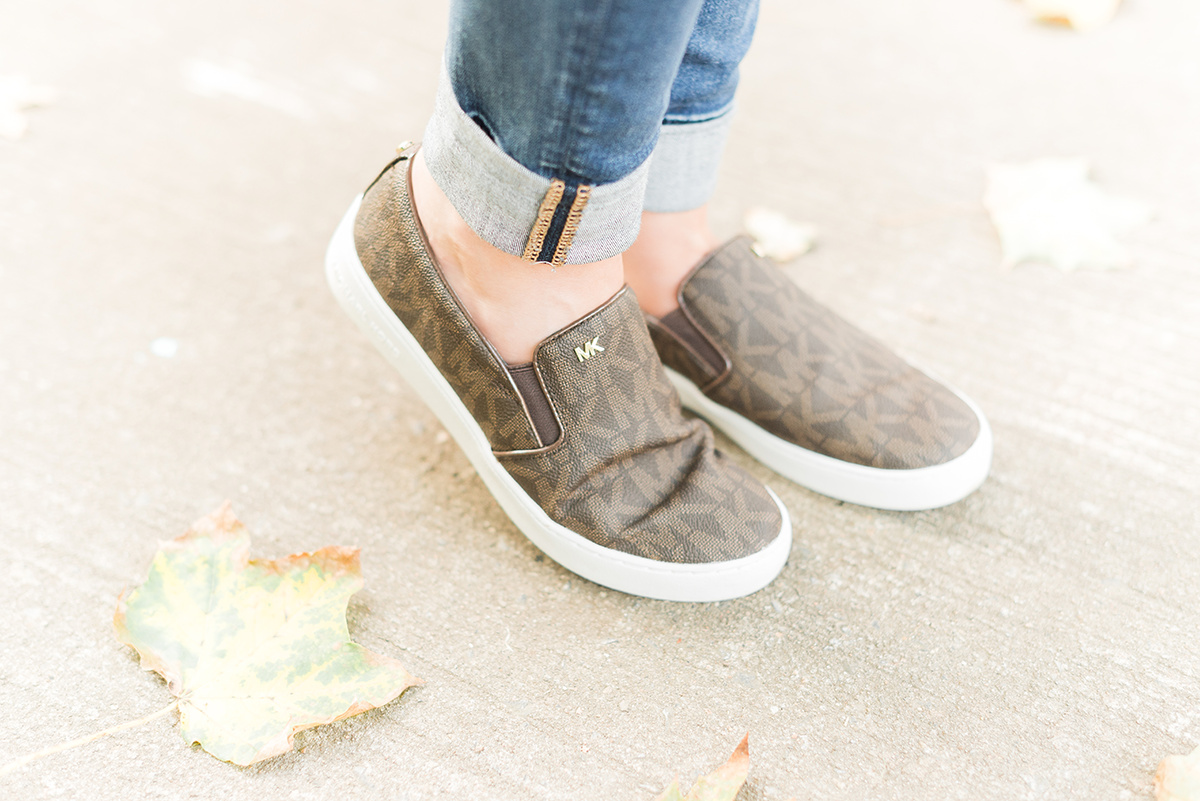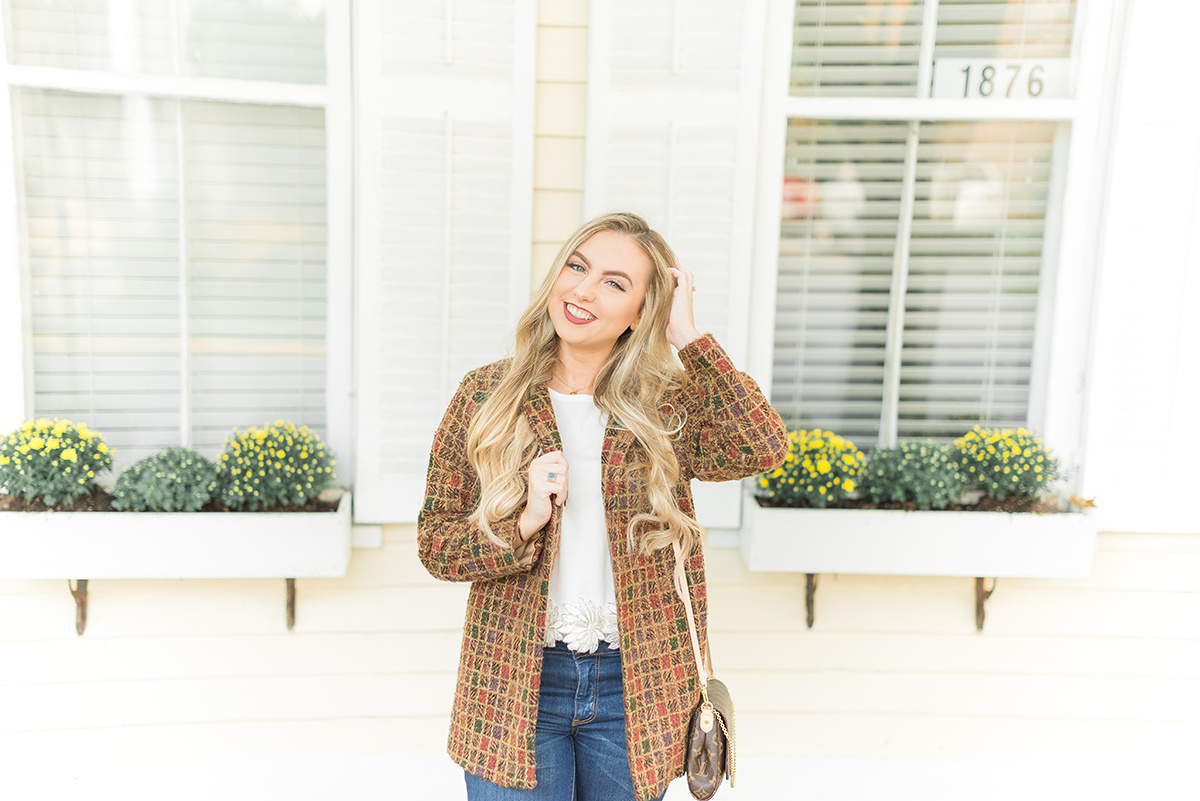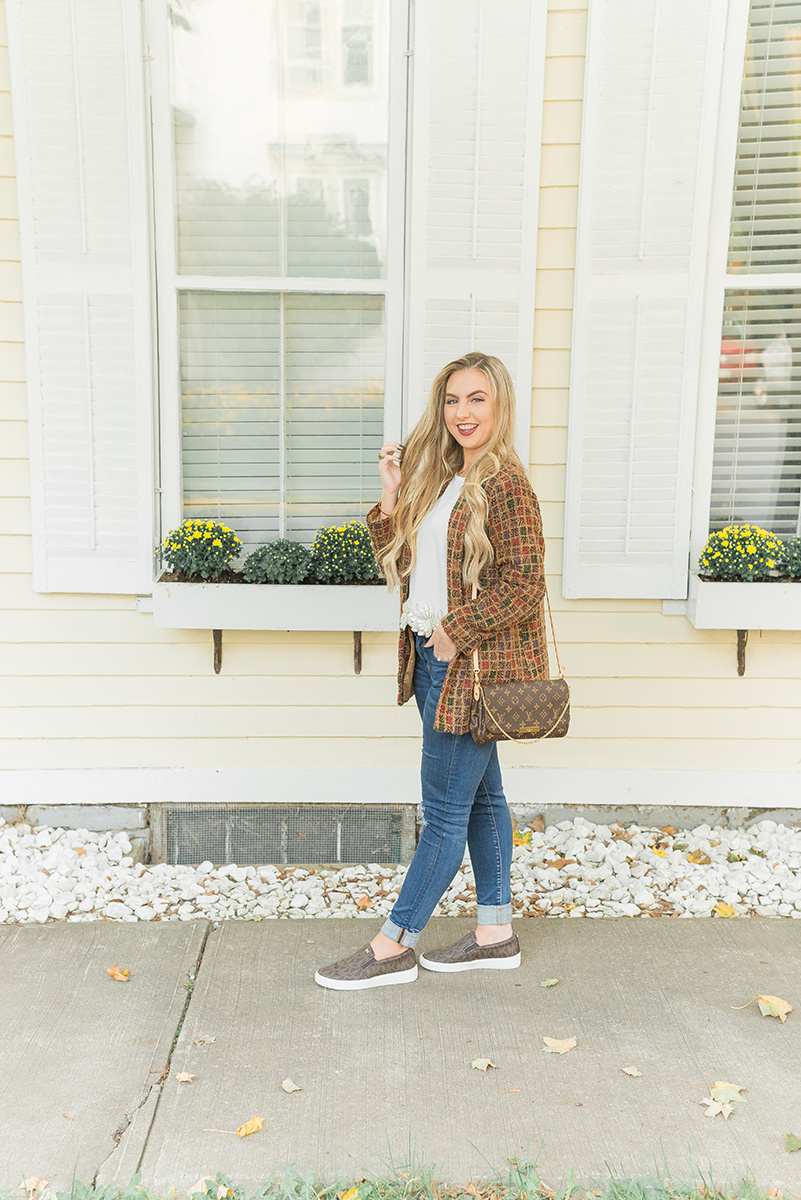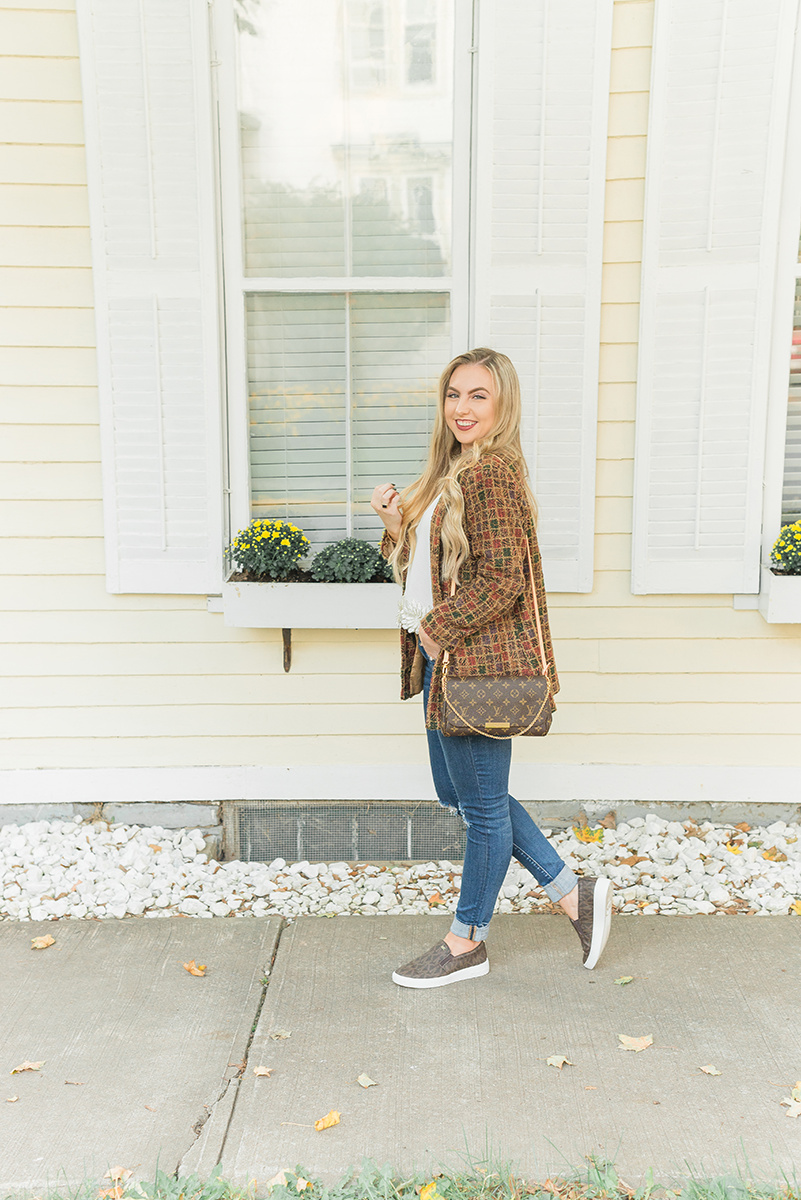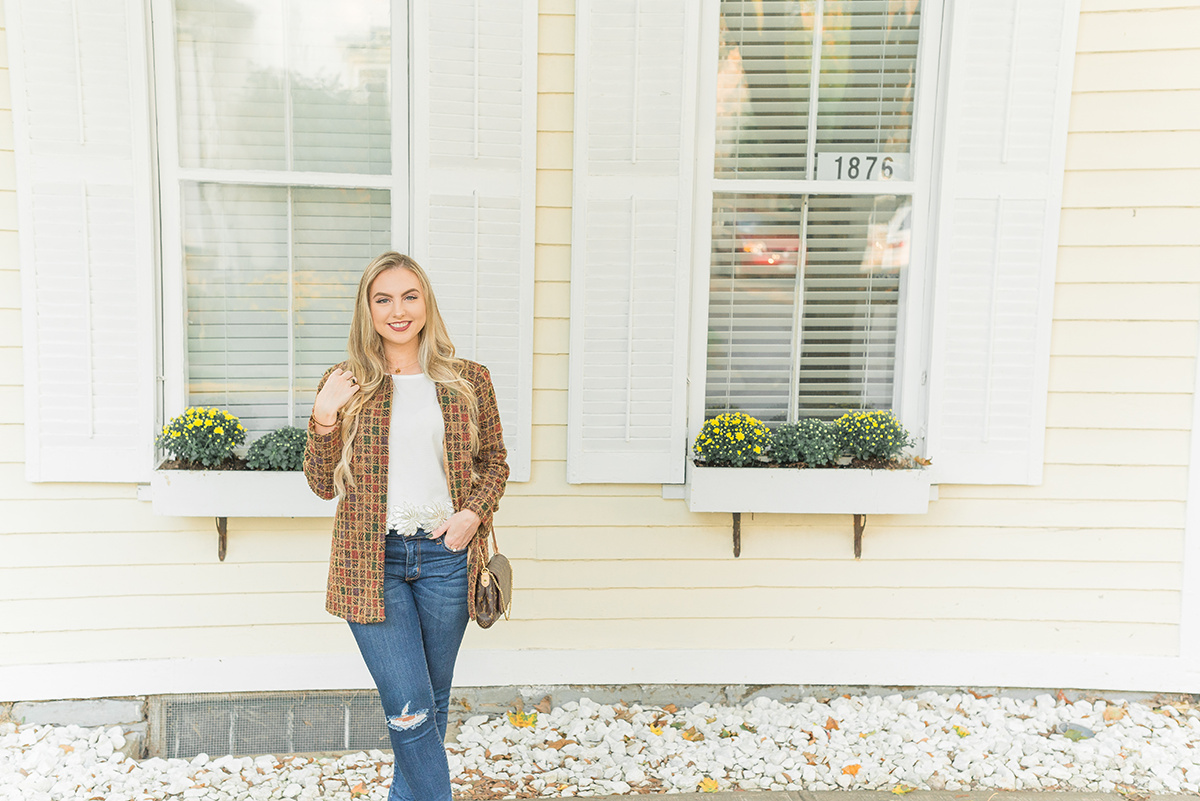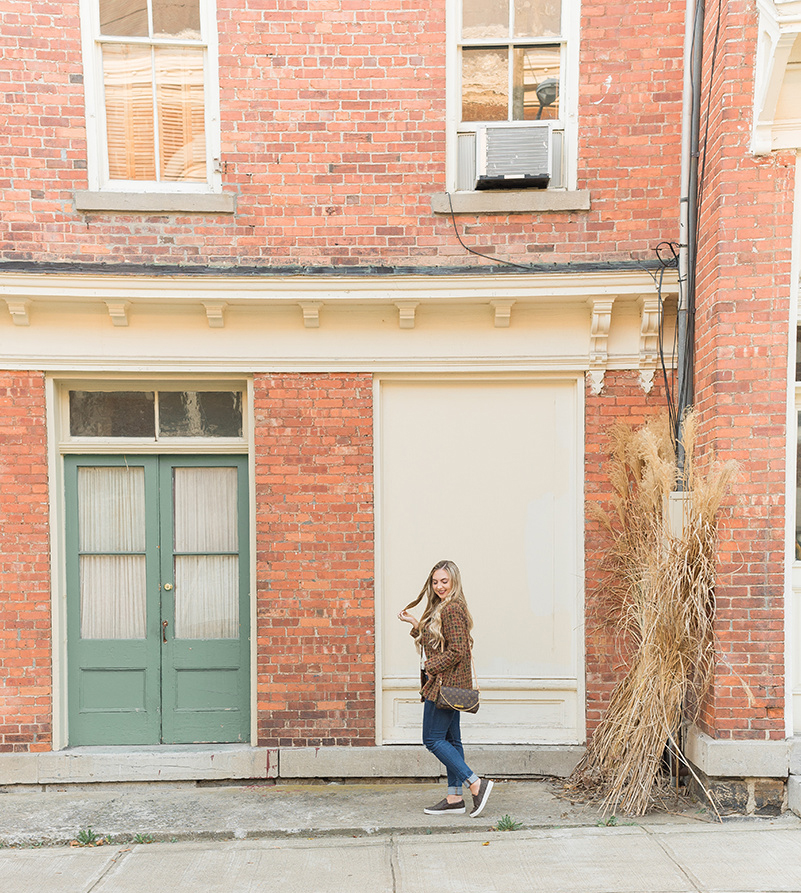 Photography by Molly Elizabeth Photography
Useful Links
Outfit Details
Molly Elizabeth Photography
My Social