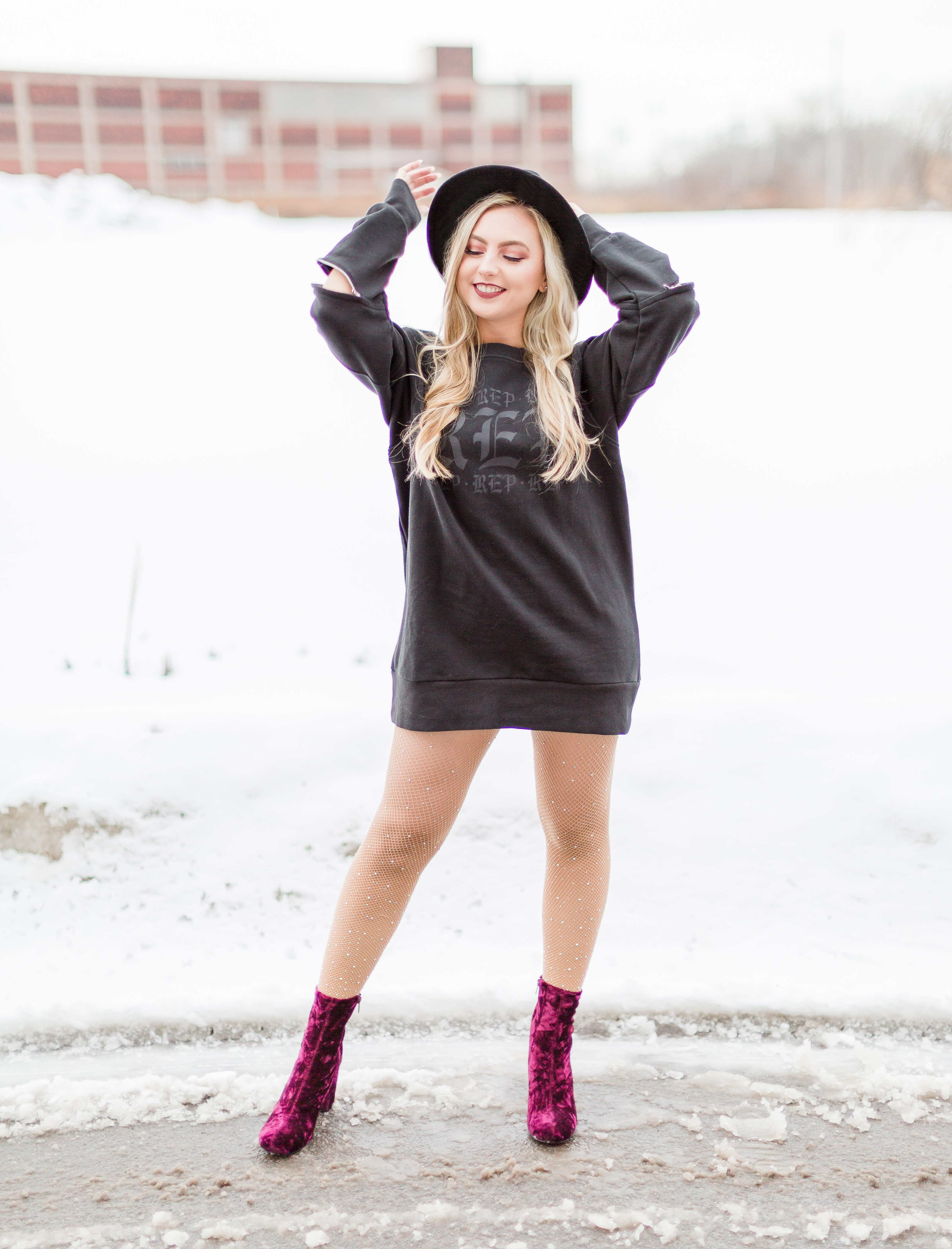 Hello, lovelies!
If you know me at all, you are WELL-AWARE of my absolute love and obsession for the Grammy Award-winning superstar icon that is Taylor Swift. Call it what you want but it's pretty much the first thing I tell people: Hi, my name is Natasha and I love T-Swift.
Anyways! For Christmas, I received two wonderful gifts of Taylor Swift Merch. When I went to the reputation Celebration (where I MET her), I saw a girl there wearing this sweatshirt with some leggings. So naturally, I immediately stalked Taylor's merch site to find it – Don't blame me, fashion makes me crazy.
I actually wore this look for New Year's Day. I love that it is technically a dress but I can still stay cozy. In this era, T-Swizzle has been wearing big, comfy sweaters and sweatshirts and I love that I can join her in her level of comfort and style. My favorite part of this sweatshirt is definitely the zippers on the sleeves. I love this detail to add a little flair to an otherwise laid-back look.
I get tons of compliments on this sweatshirt and it brings me such joy to tell people it's actually Taylor Swift merch. It's subtle enough but still reps her latest album. (Taylor, if you're looking for a marketer/salesman, I'm end game for sure.)
To dress up the look a bit, I added gorgeous rhinestone fishnets from Shop Shic. These were super inexpensive and I ALWAYS get compliments when I wear them. Though they're a little delicate, they're surprisingly comfortable and I love finding new ways to wear them whether it's with a dress or layered under jeans.
These shoes are from …ready for it? TJ Maxx. Shocker, I know, but so it goes. Also, the fact that velvet is making a comeback makes me incredibly happy. It makes me want to bust out old dance costumes from the late 90's and repurpose them. (Have to find some way to reuse those hundreds of costumes!)
As for accessories, I feel that this hat from ASOS really completes the look. It's easy to forget about hats as an accessory but they're a great way to change-up an outfit. Finally, this snake ring is also Taylor merch. It is right up my alley with the rose gold and it's adjustable so it can fit just about anyone. I actually accidentally broke my original ring (this is why we can't have nice things, Natasha) but Taylor's store was kind enough to send me a new one for free. How's that for customer service?
That's it for now, darlings! Taylor, look what you made me do: dedicate yet another blog post to you. Oh well, it's not like I did something bad, you're the king of my heart, after all. Can't wait until July where we'll dance with our hands tied at the reputation concert.
Until next time, don't go riding in any getaway cars.
Xo, Natasha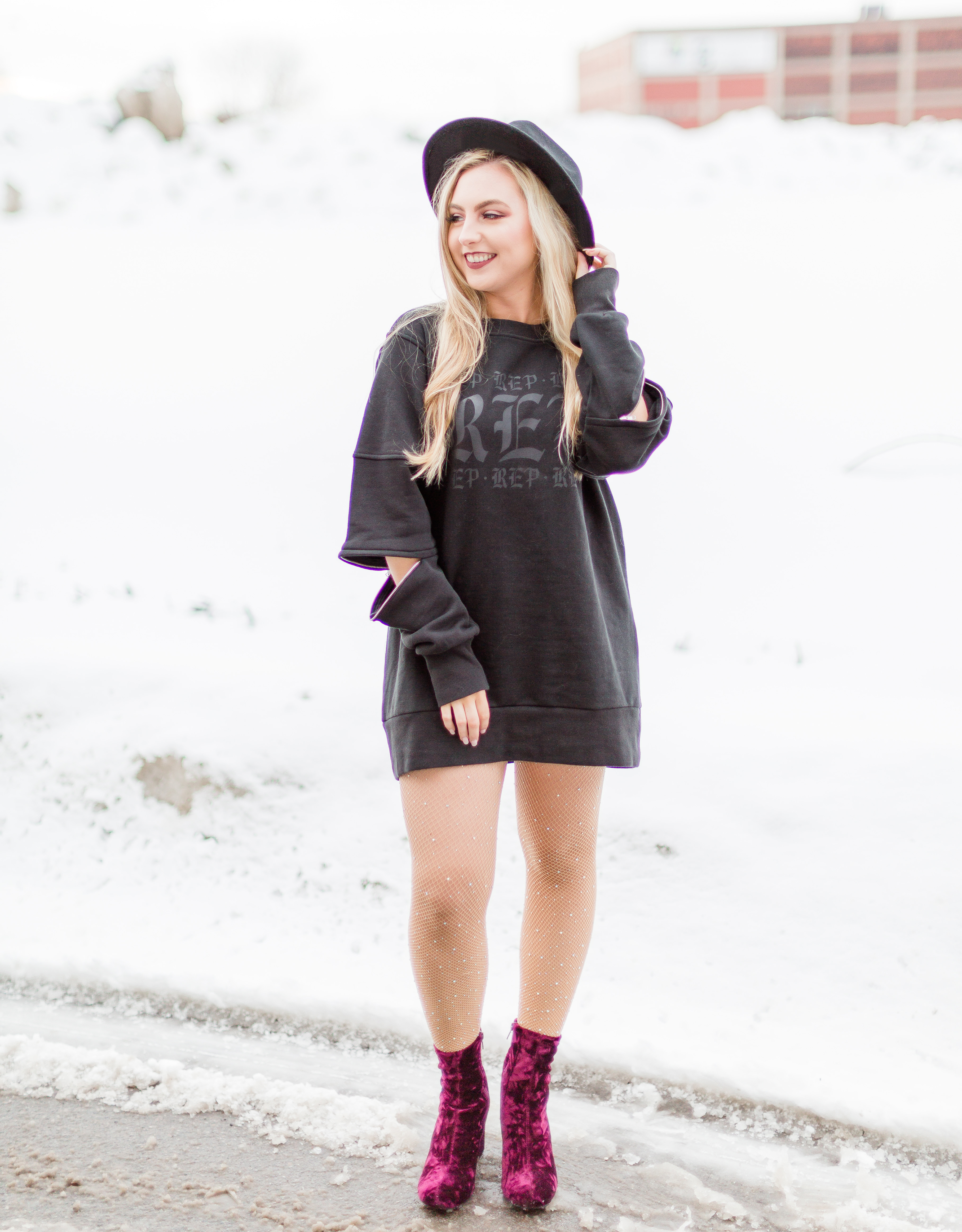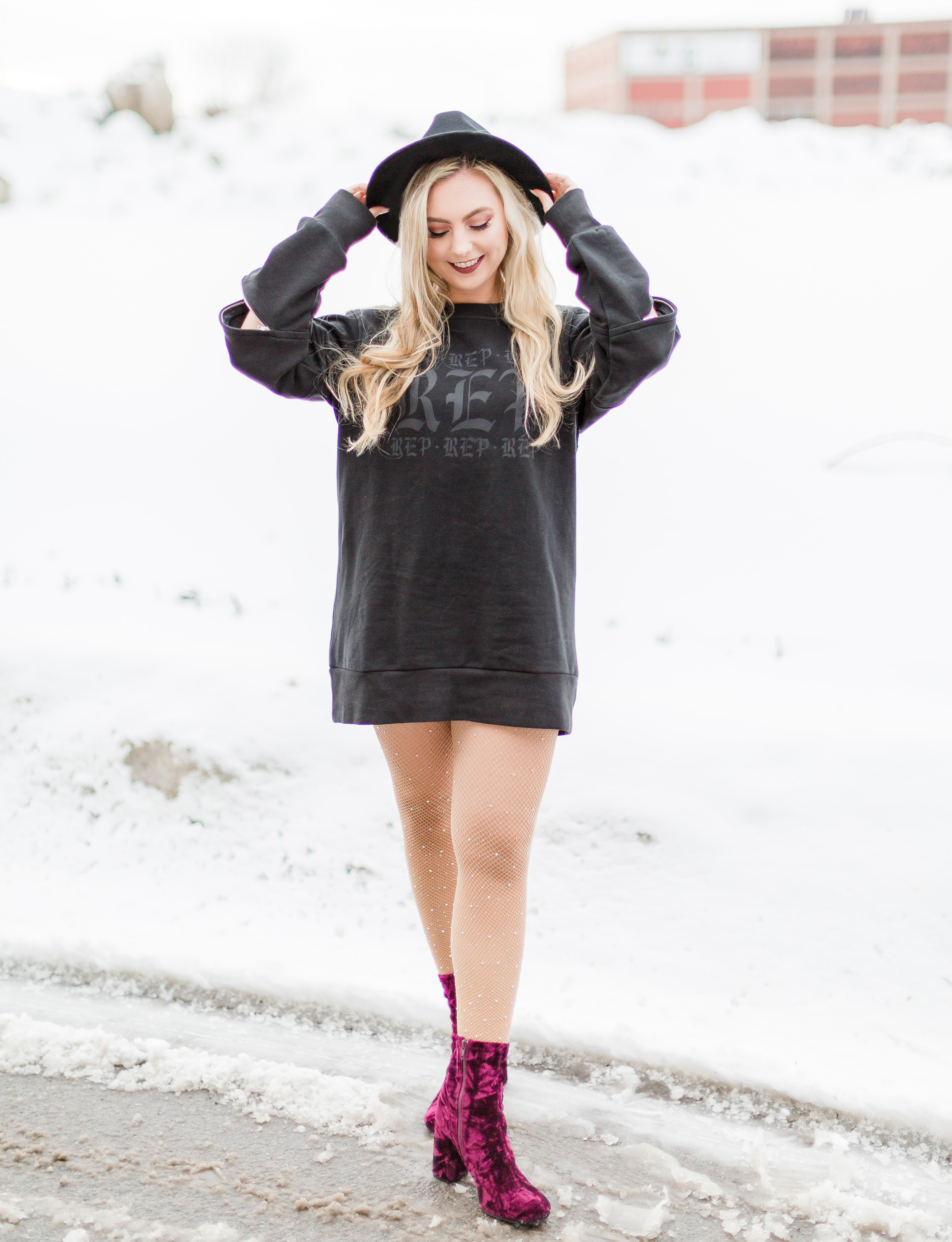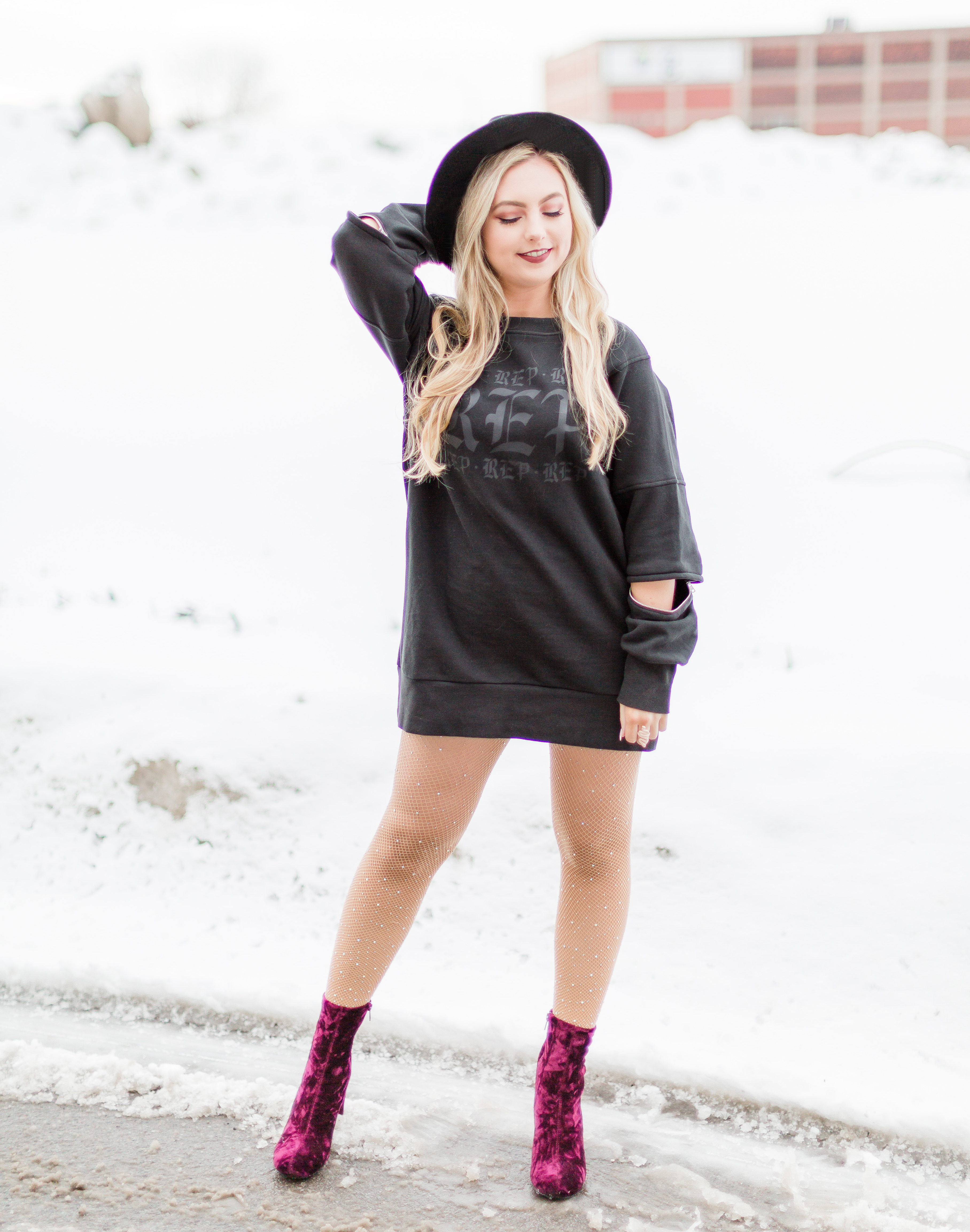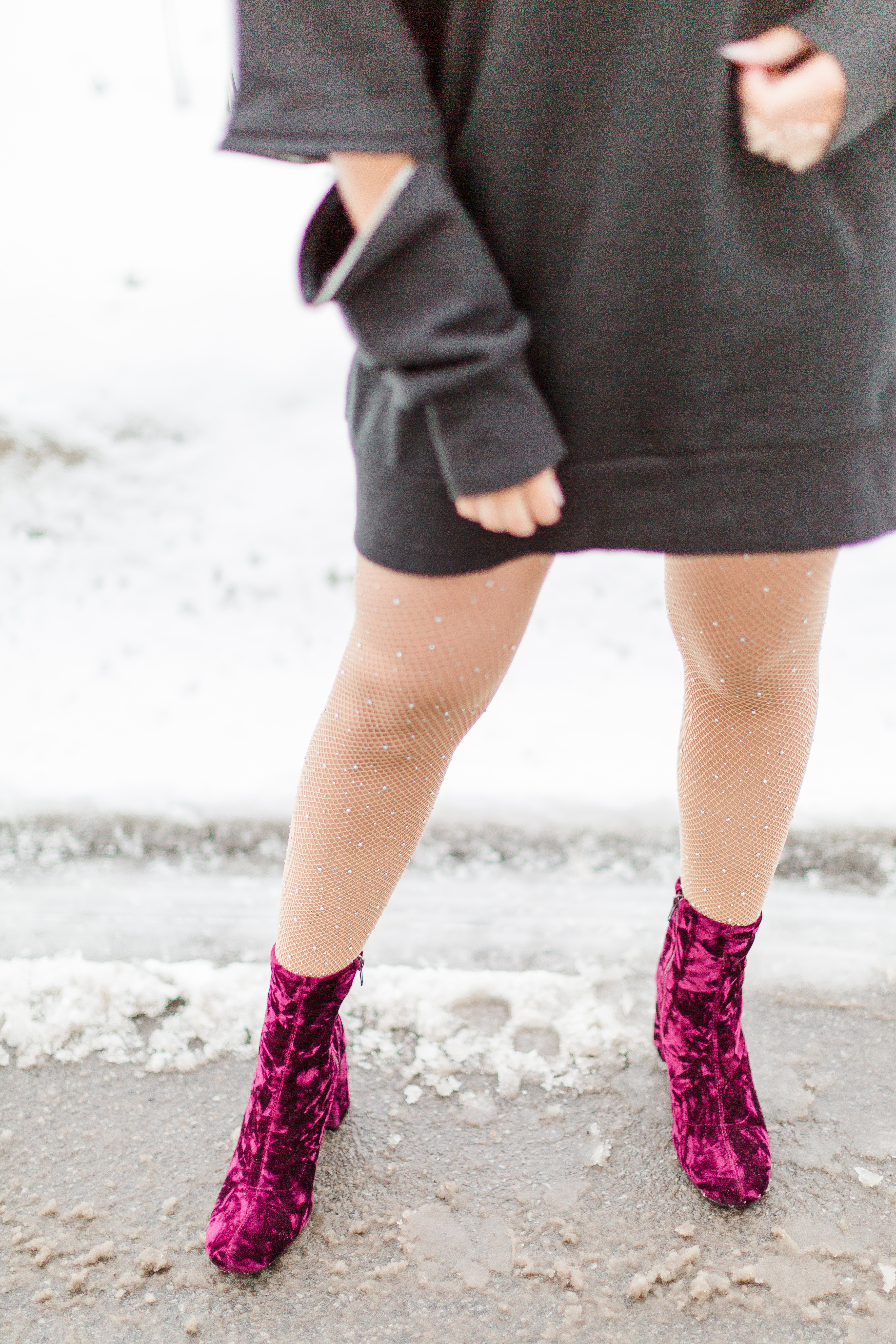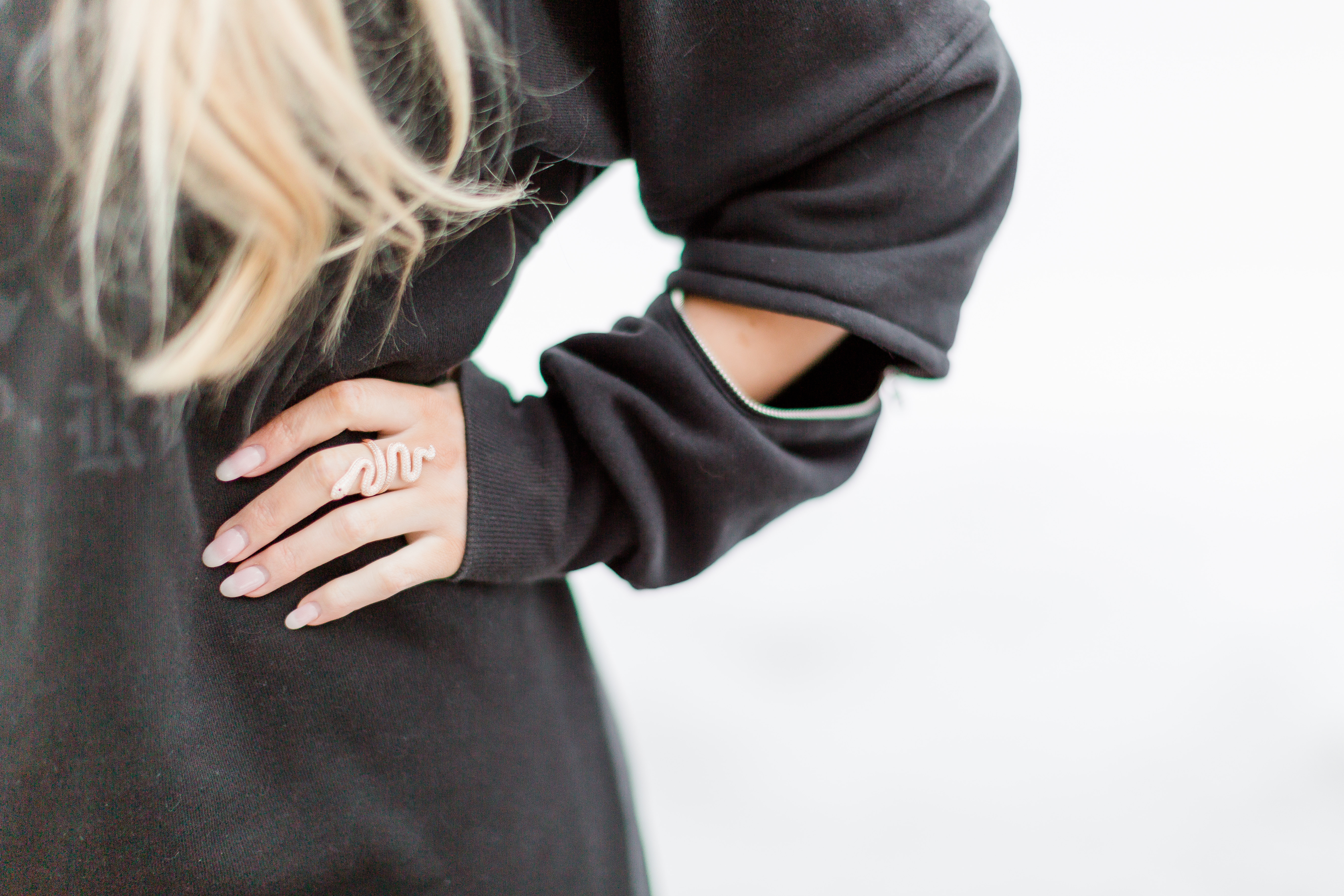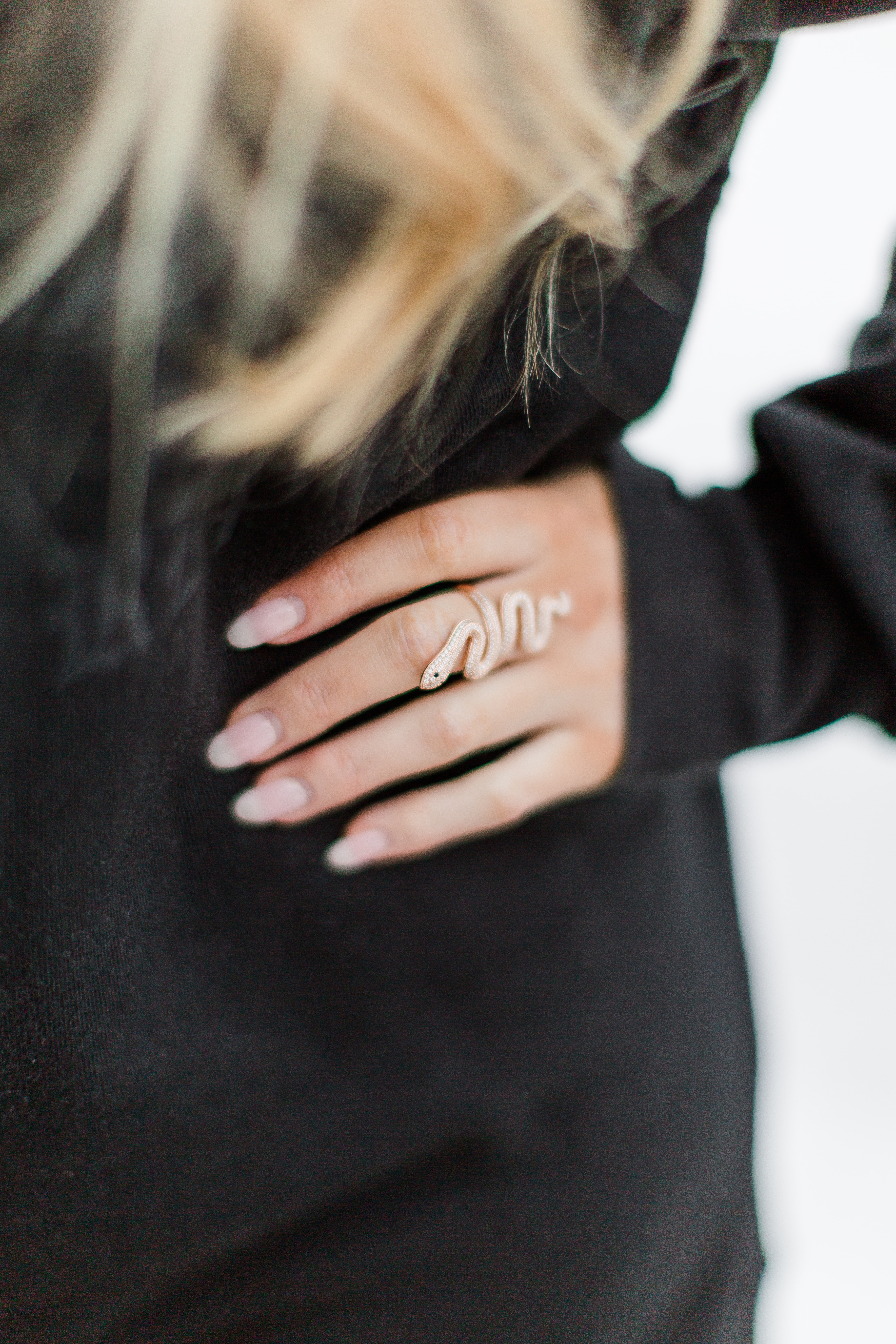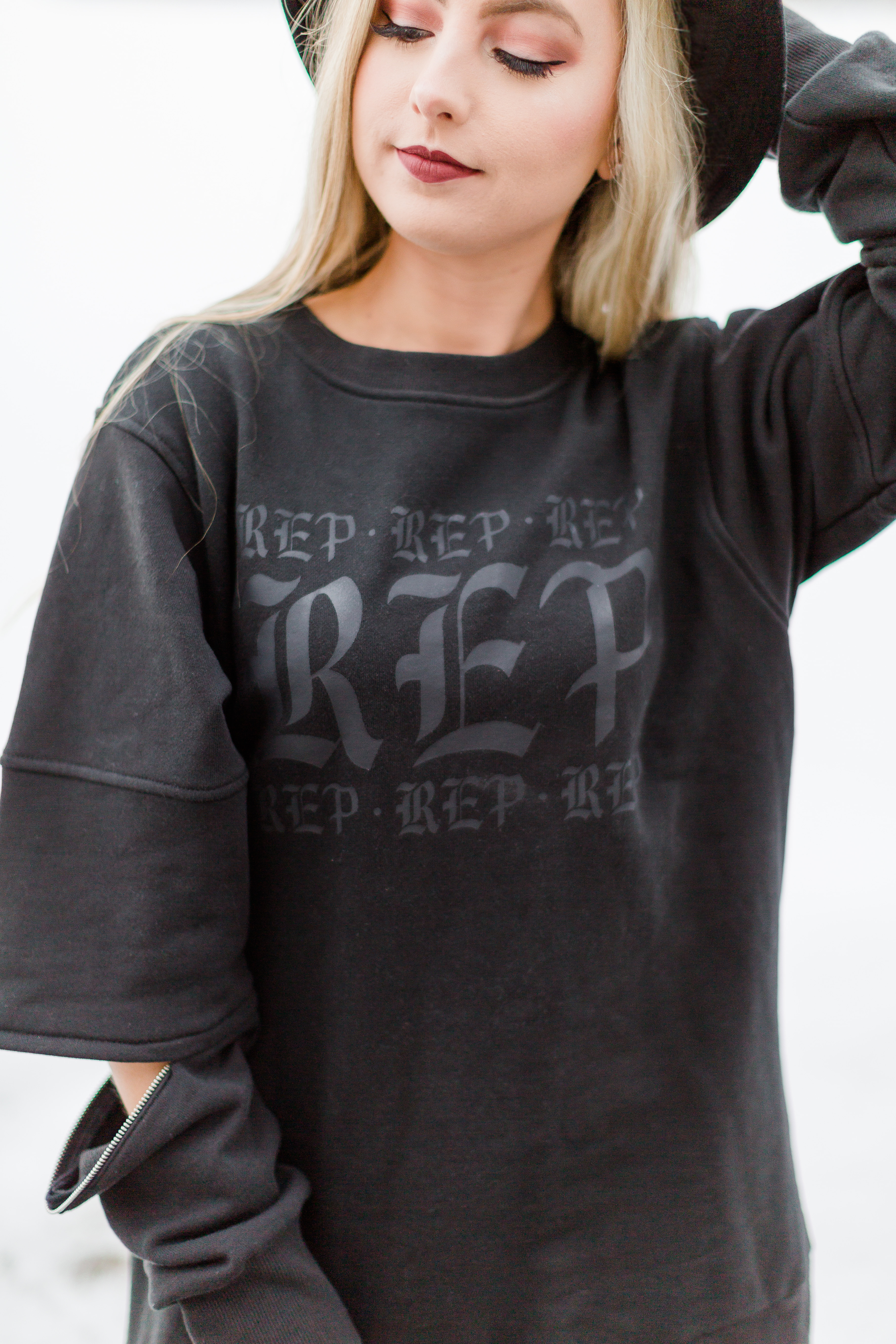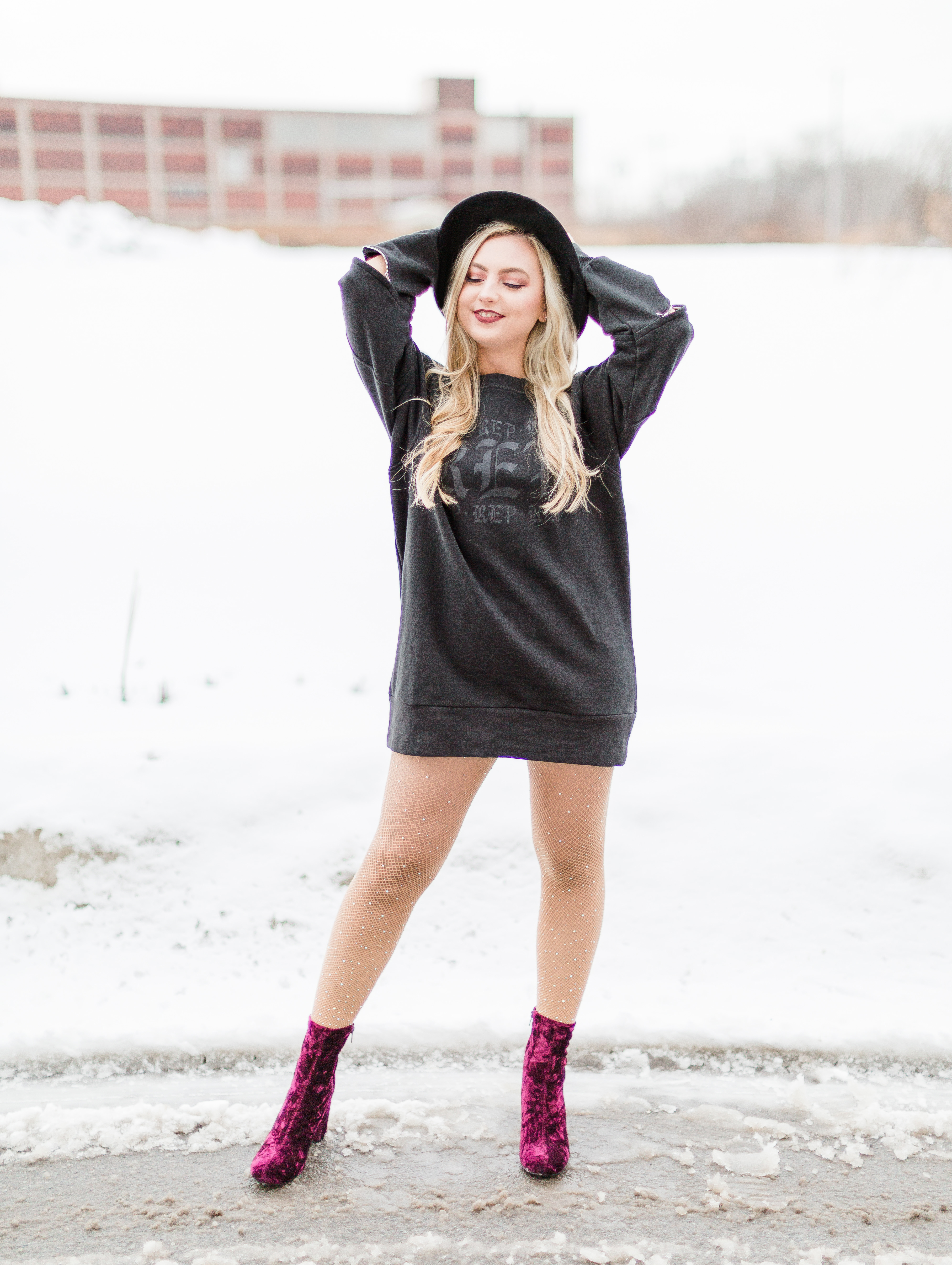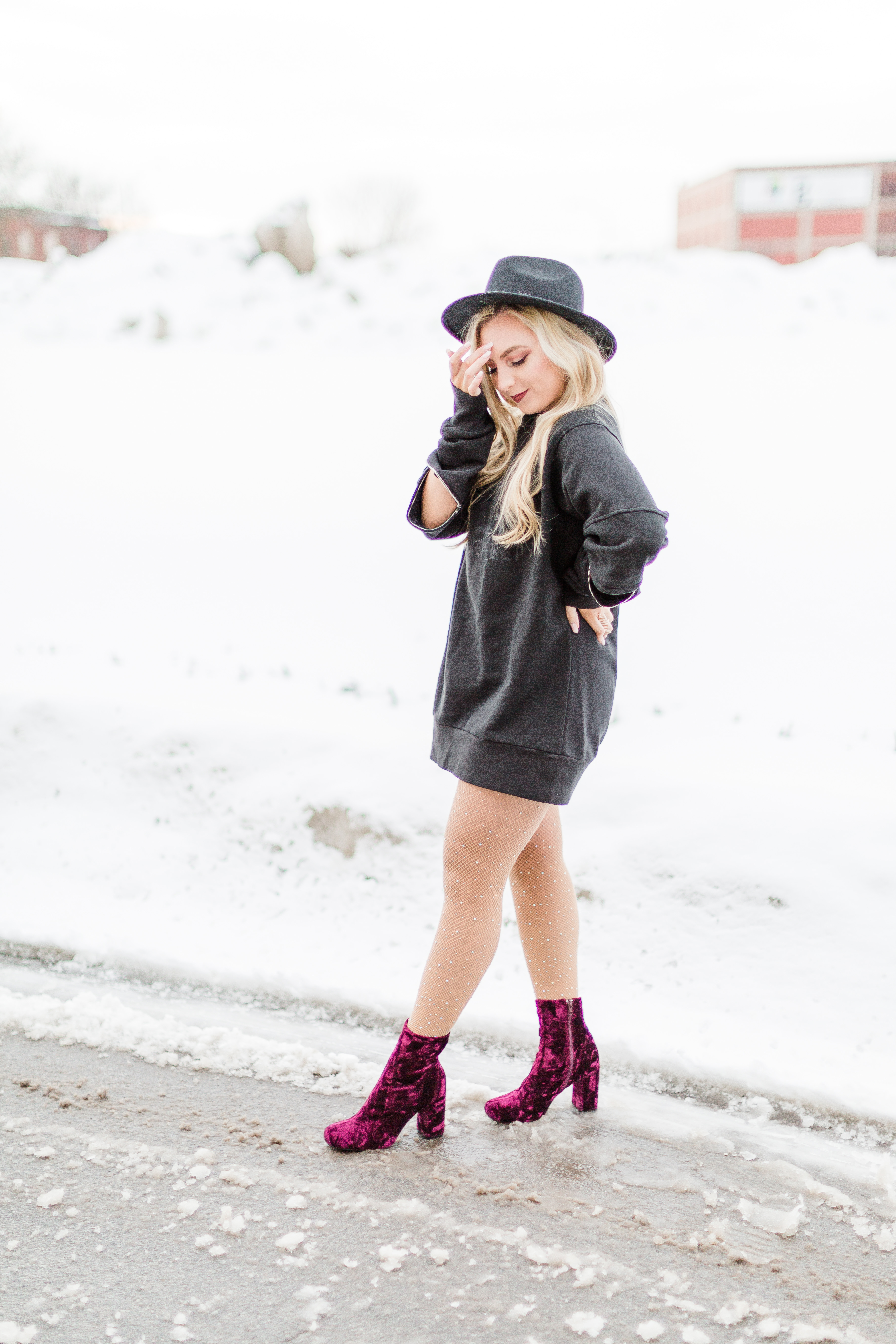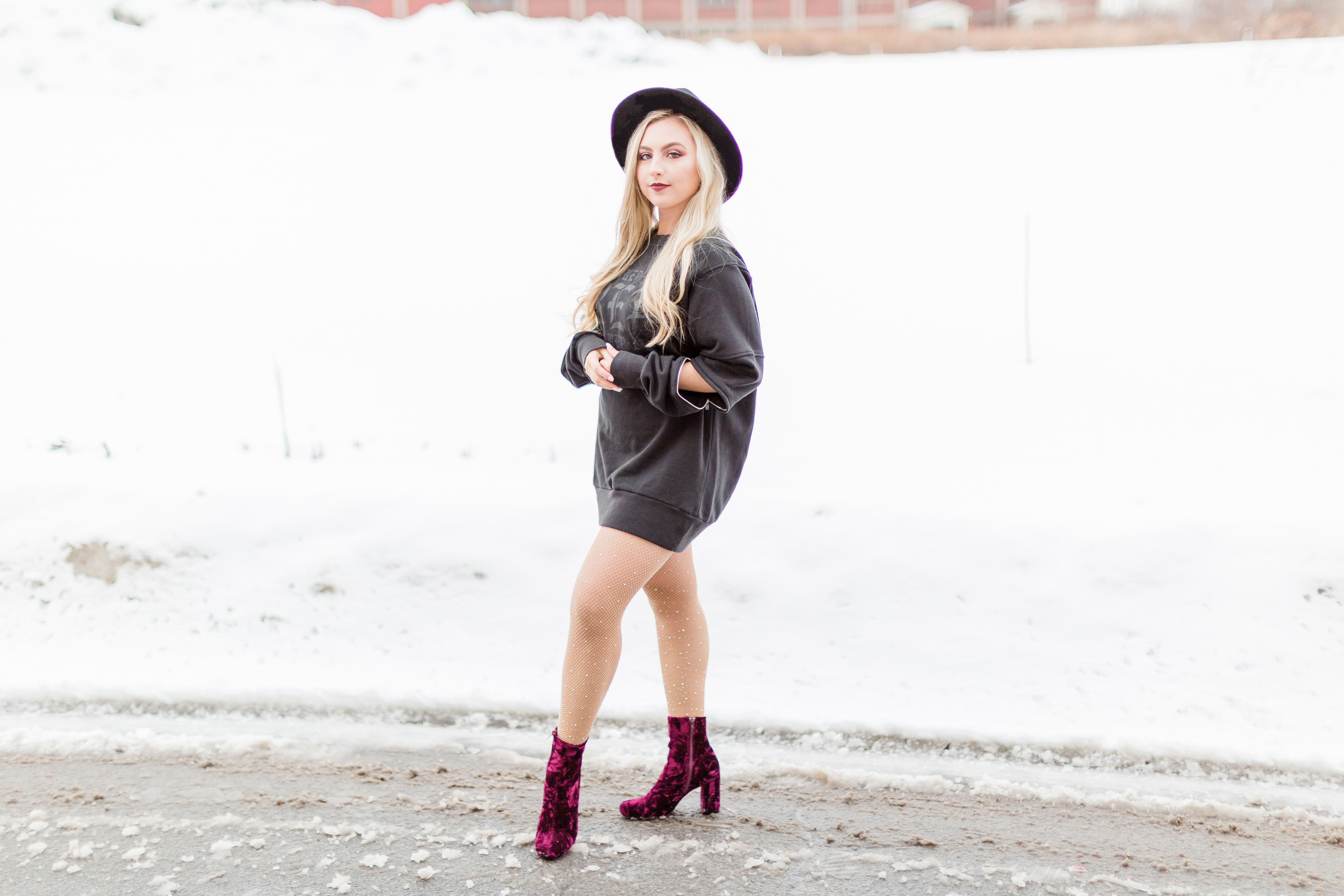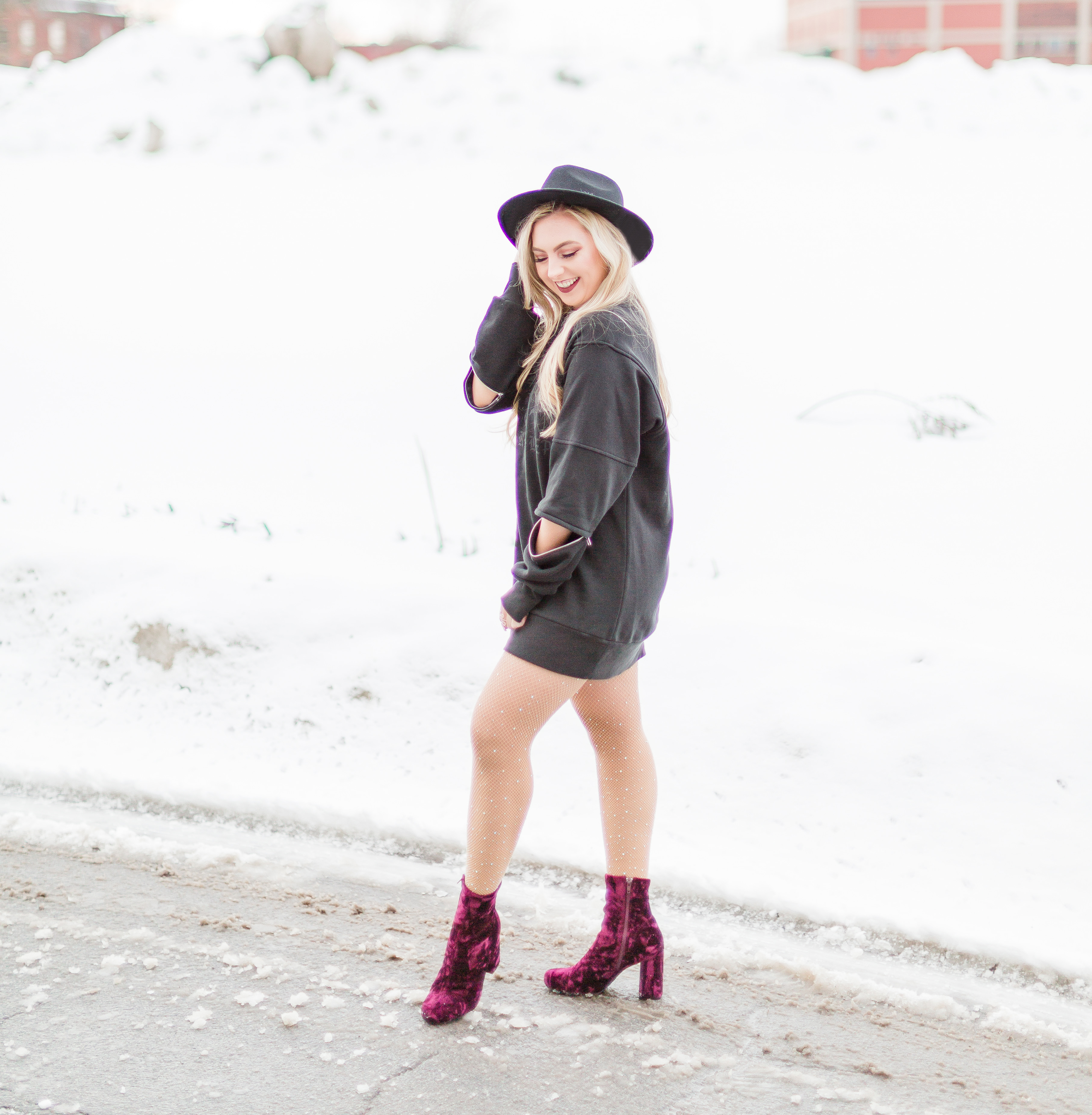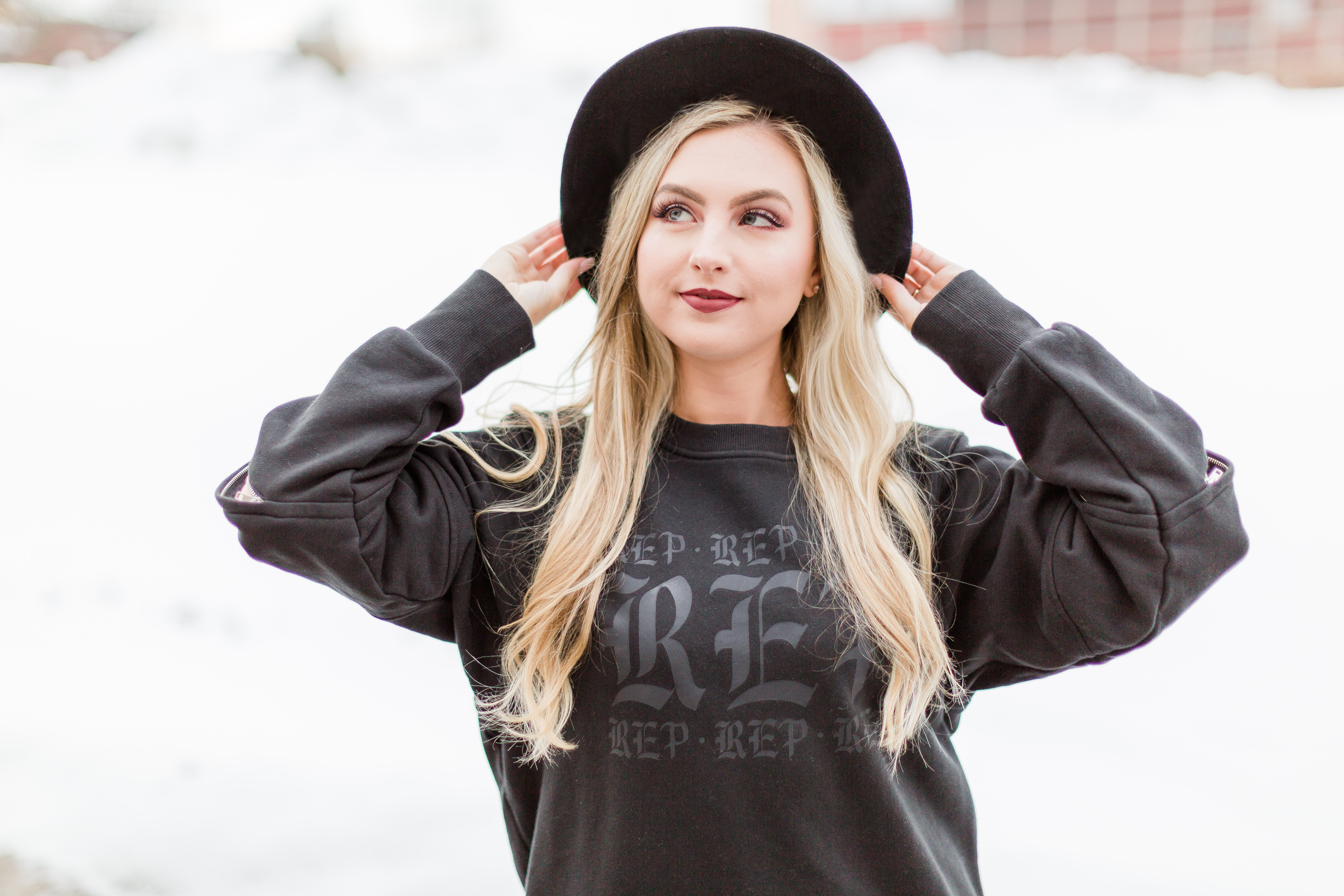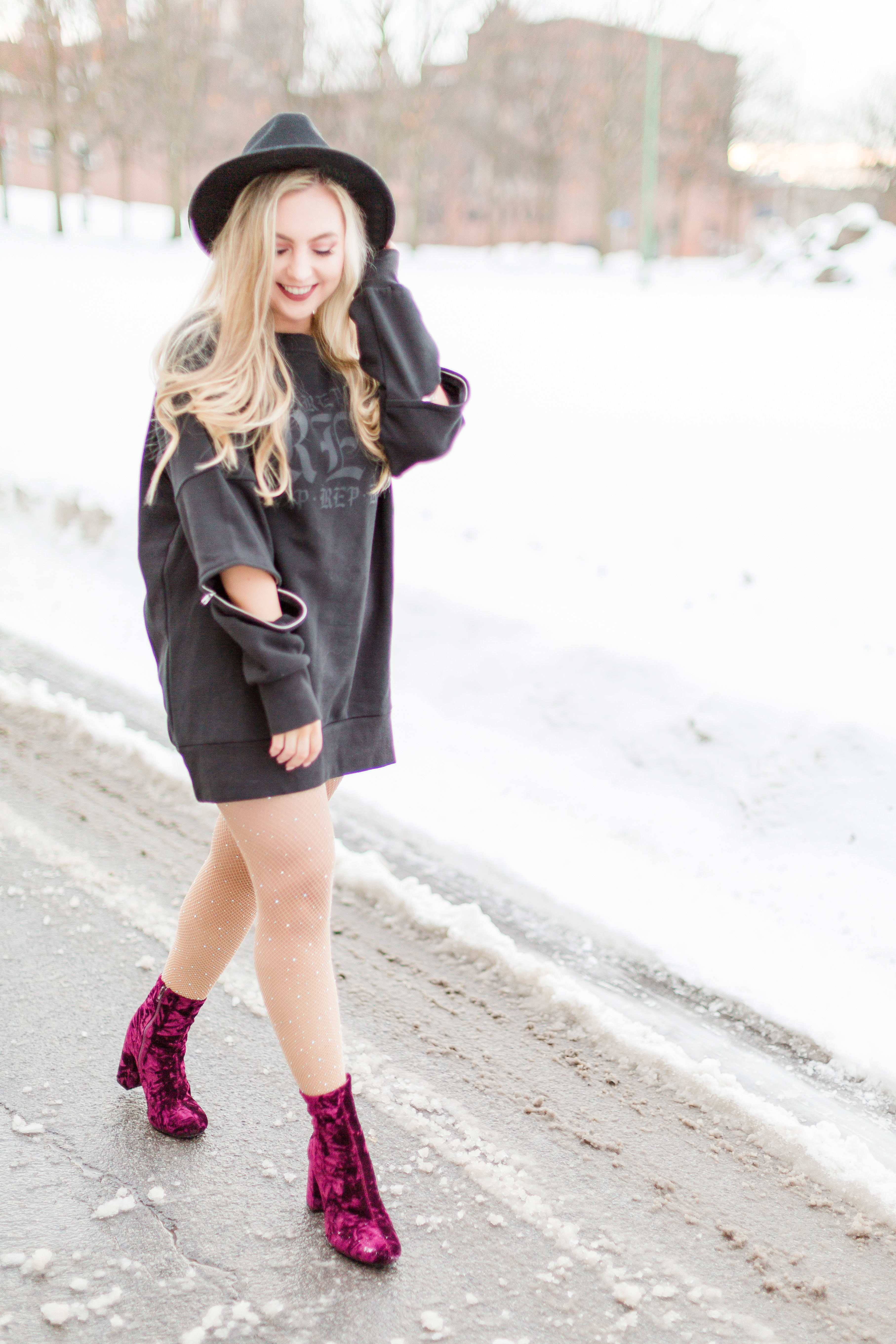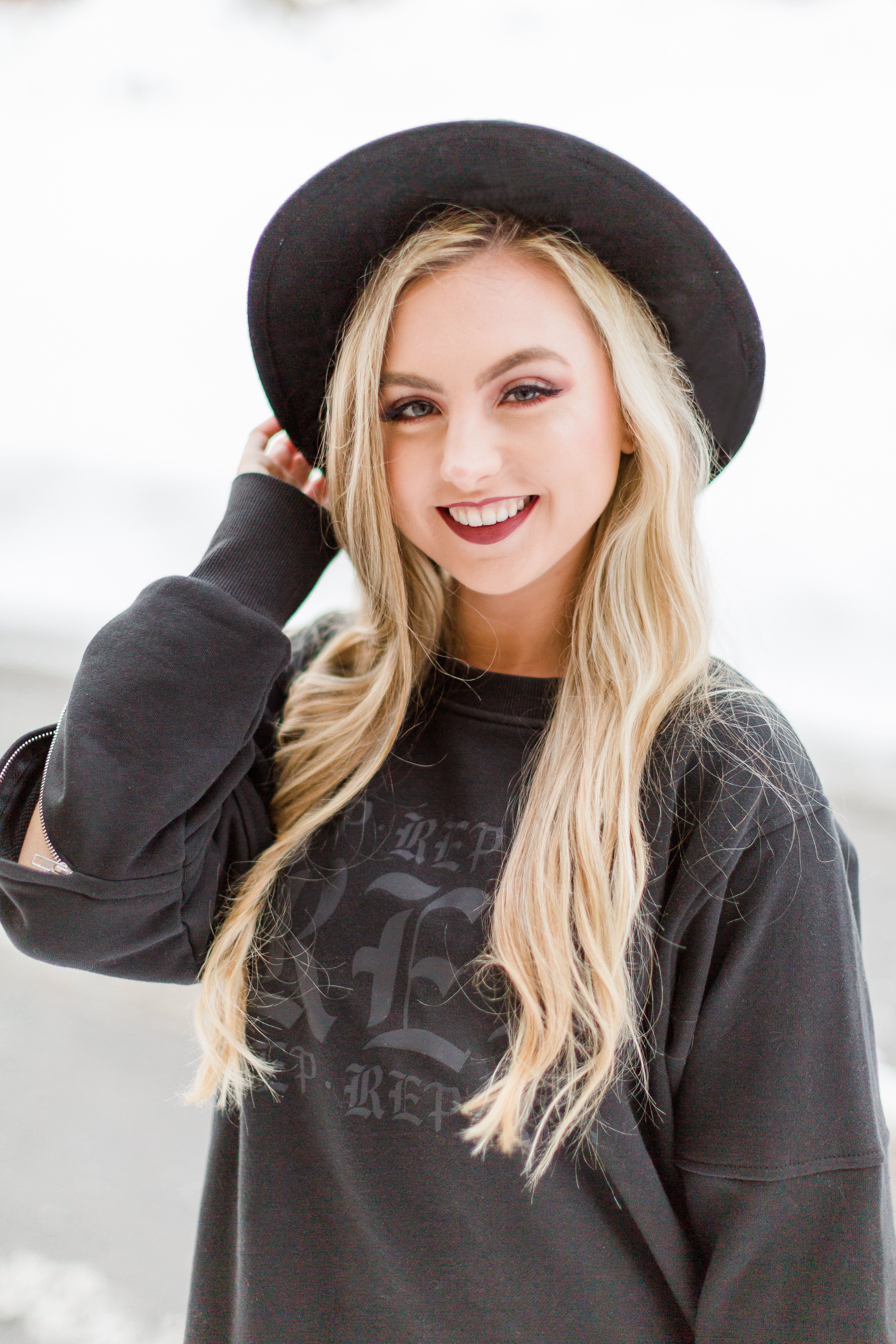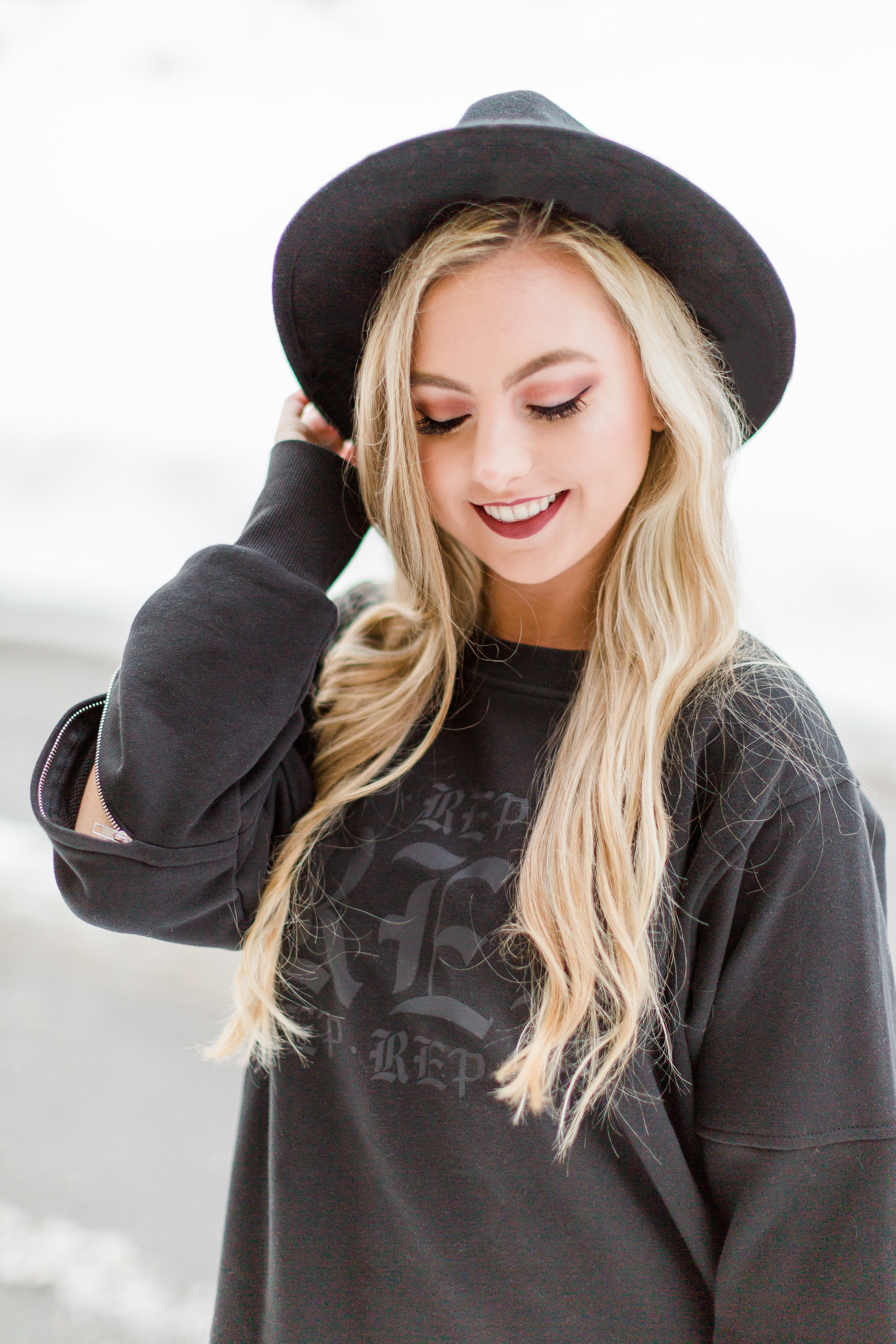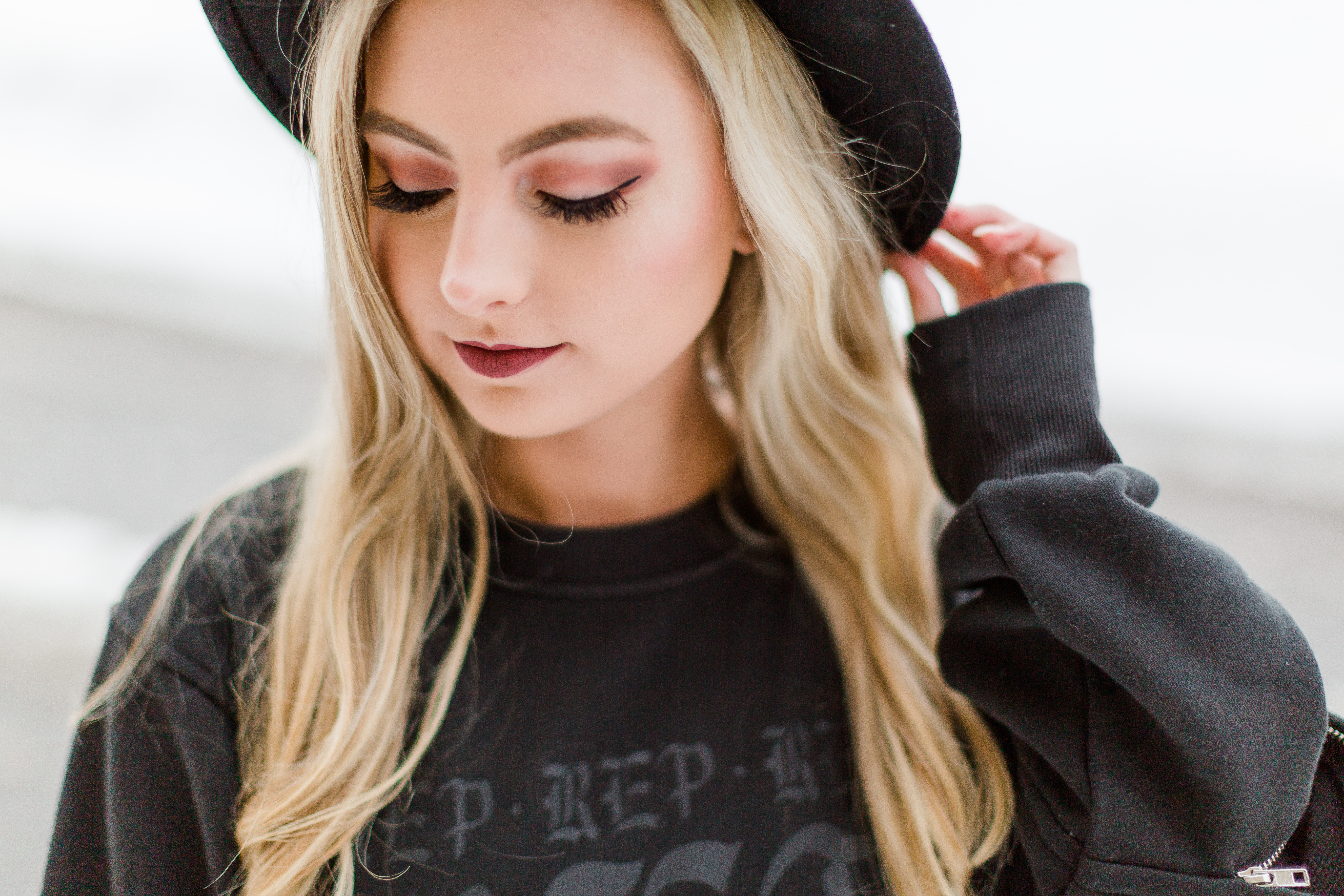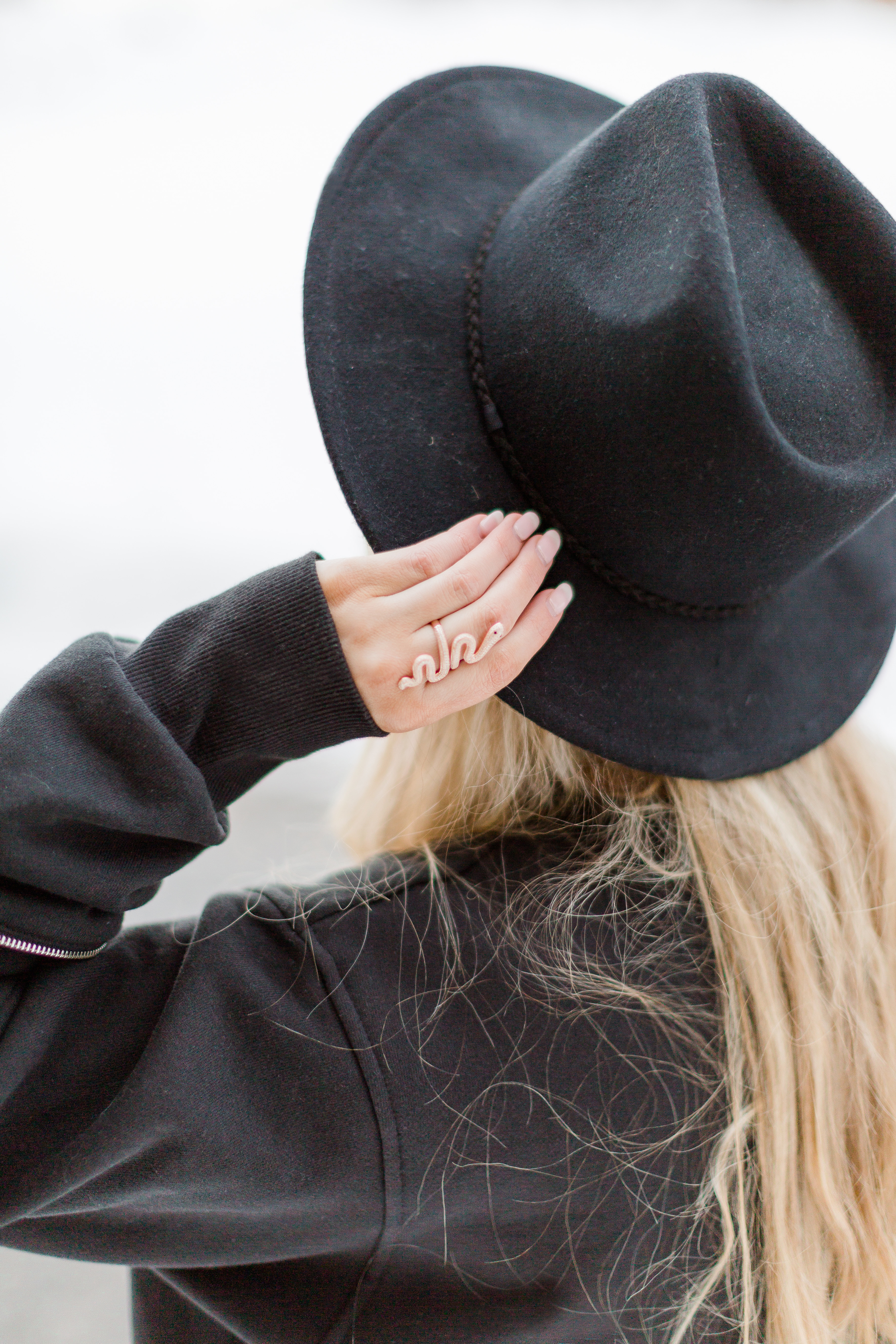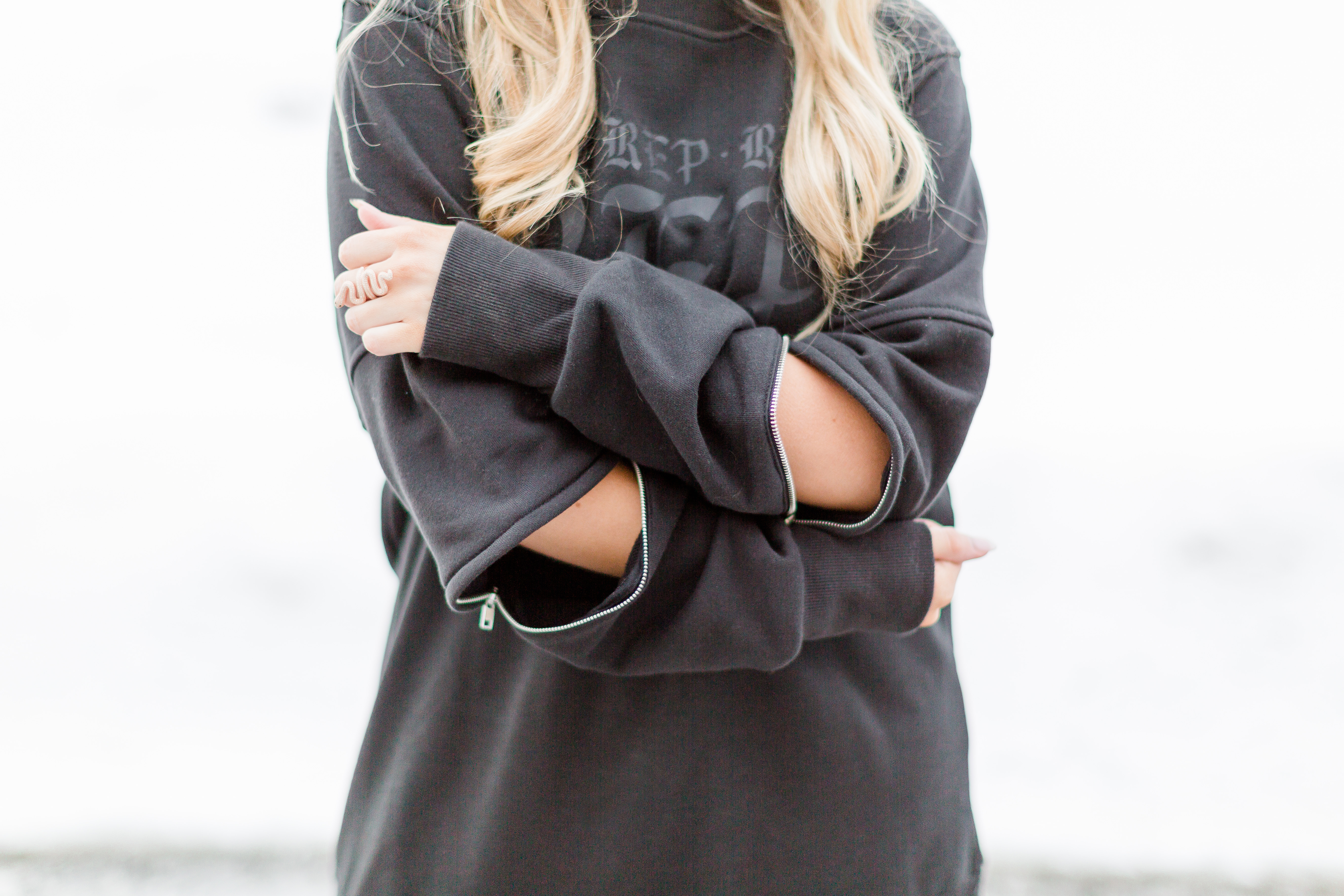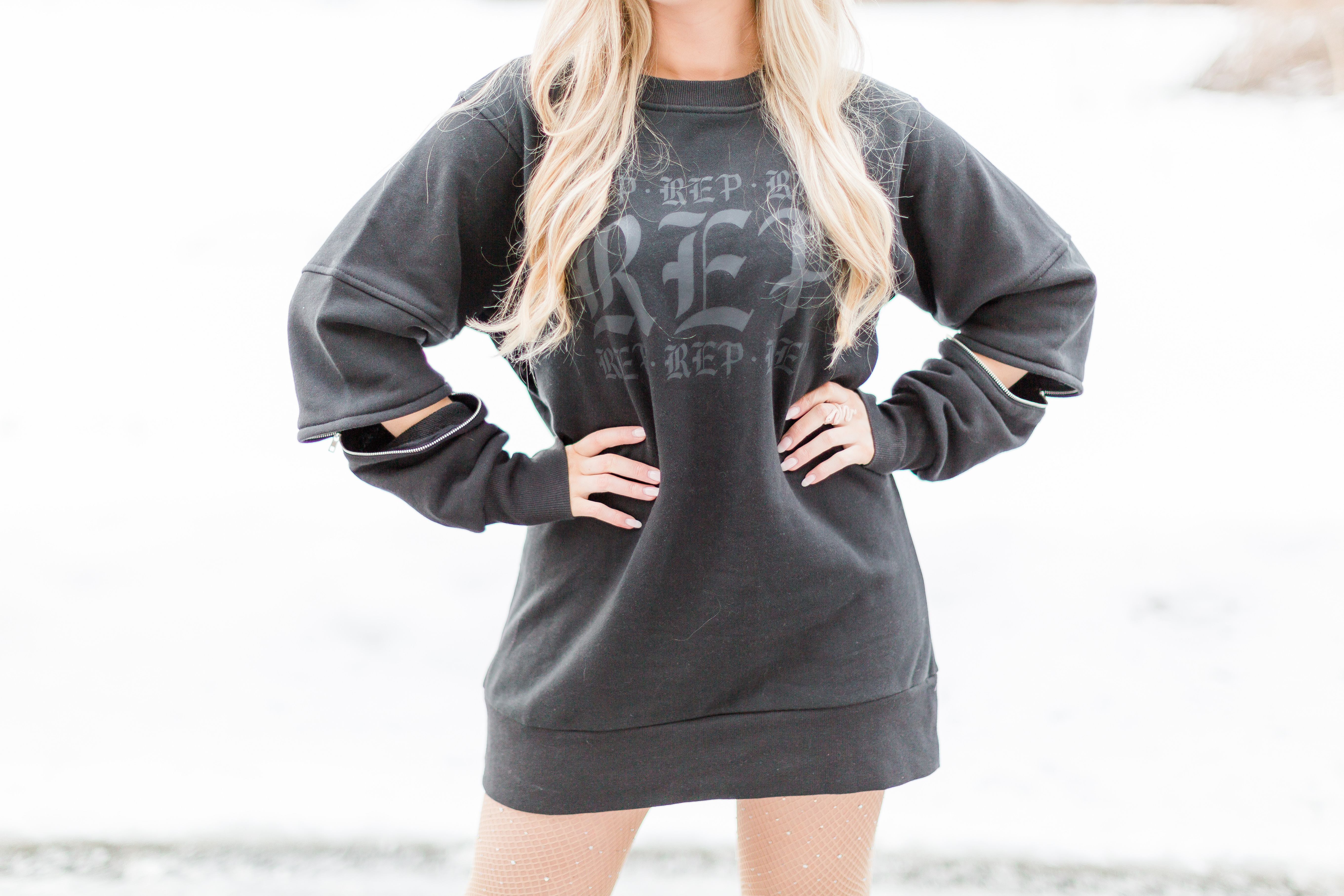 Photography by Molly Elizabeth Photography
Useful Links
Outfit Details
Molly Elizabeth Photography
My Social