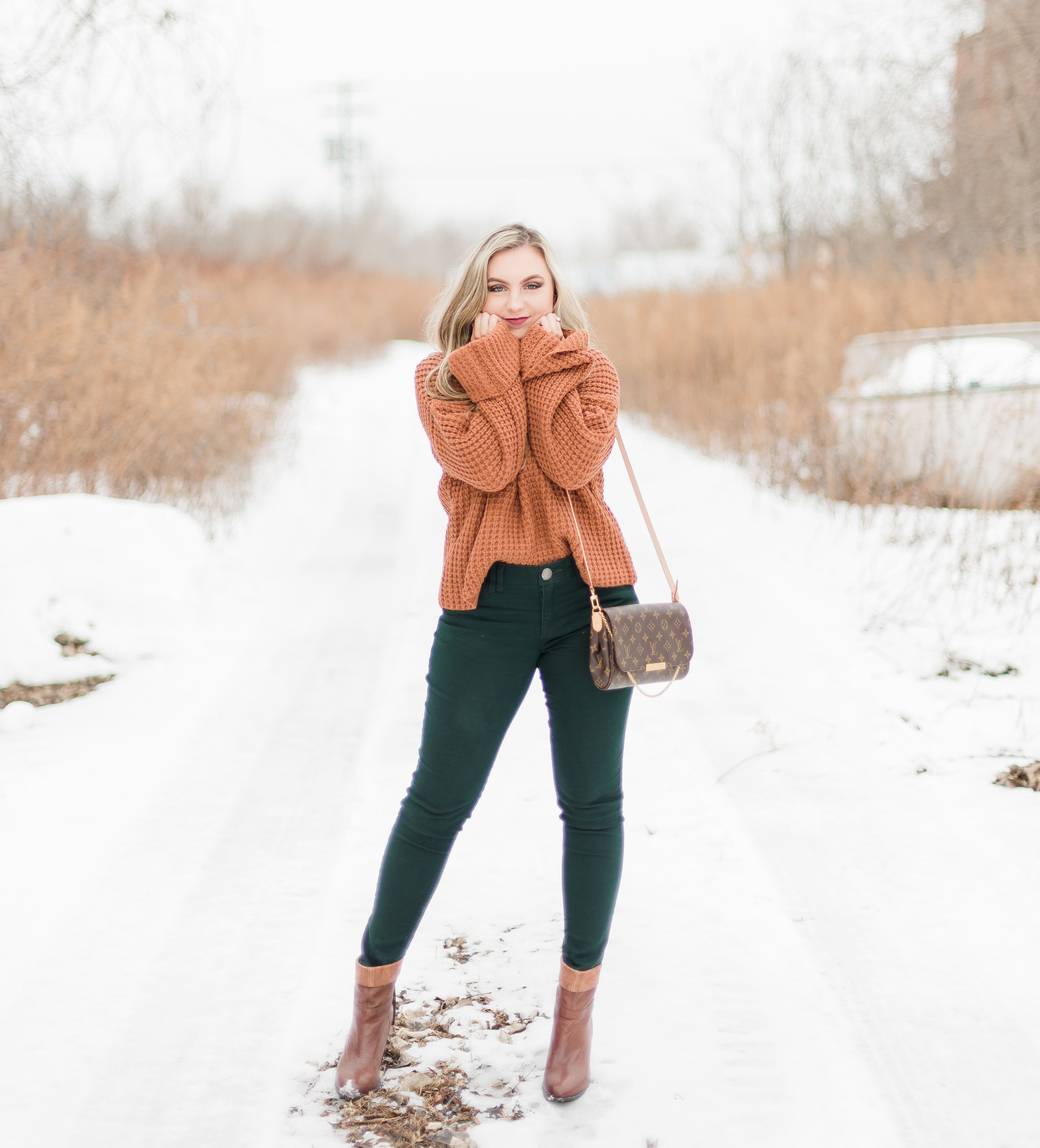 Good morning, lovelies! I hope you all are keeping warm after that snow storm we had yesterday! Remember when we used to love getting lots of snow in hopes of a snow day? Kind of a bummer as an adult when you still have to go to work but you have to drive through a blizzard to get there. But at least it's pretty, right?
This sweater is one I am calling "The Fashion Blogger Winter Sweater of 2018" because I have seen it all over Instagram. So naturally, I had to be like everyone else and pick one up for myself. Let me tell you, it is not a hype, this sweater is BOMB. The material is so soft and warm and the color is incredibly eye-catching. I love the waffle texture and the fact that it's a turtleneck makes it look so cozy. It's short enough to wear a t-shirt underneath for a layered look but I chose to tuck it into jeans here.
I wanted to mix up my usual blue or black jeans and throw in some green/teal skinny jeans that I picked up from TJ Maxx. Sometimes we forget that jeans are a great way to add more color to an outfit and it contrasted perfectly with the rust-colored sweater.
I finished off the look with chestnut colored booties that complimented the warm color of the sweater, my favorite Louis Vuitton bag that I can't get enough of, and some cute earrings from Francesca's. I have a pair of Kate Spade stud earrings with a stone similar to these and it is so gorgeous that I had to grab these drops as well!
That's all for now! Be sure to check out the links below to see where you can shop my outfit and I hope you all have a great rest of your week!
Xo, Natasha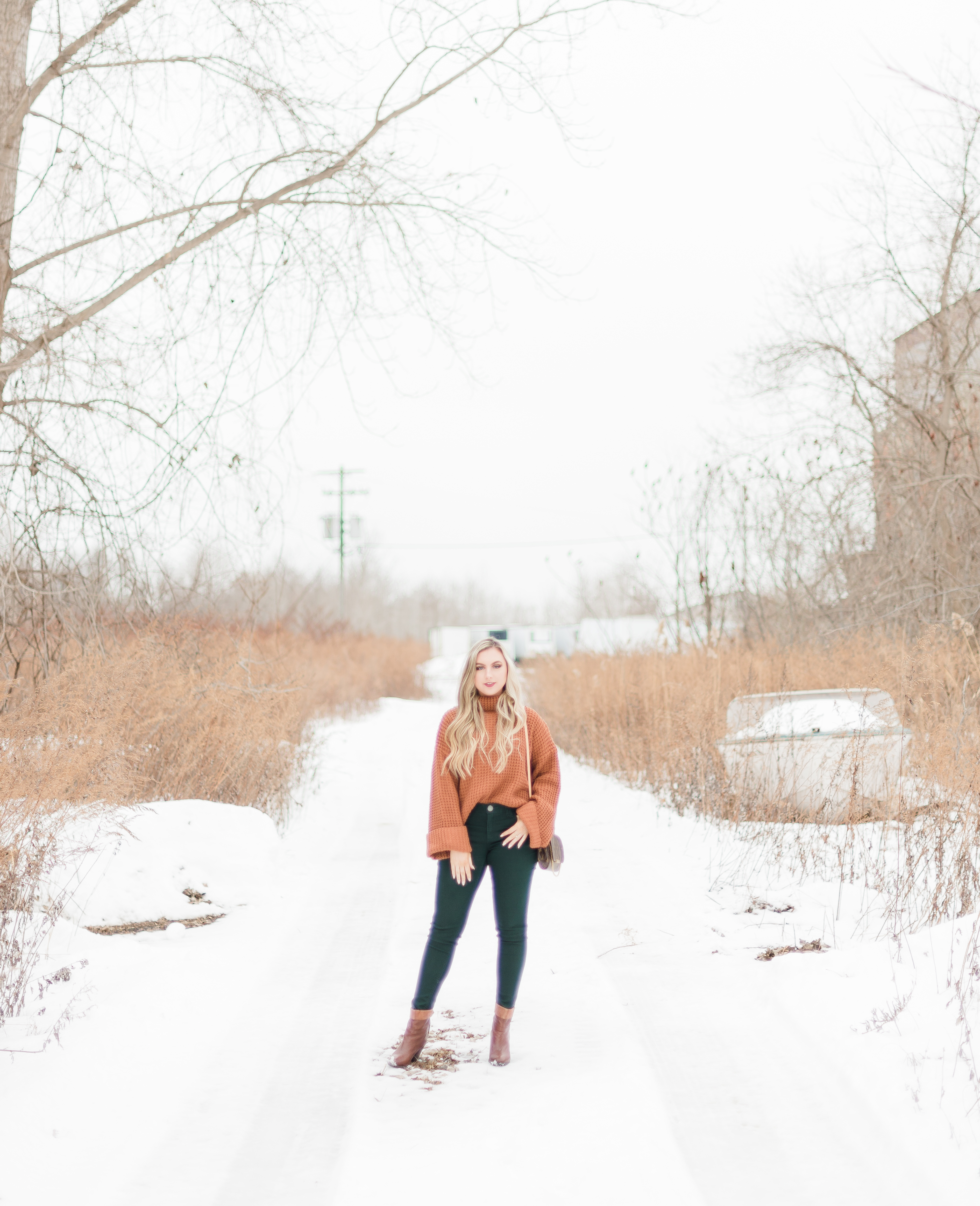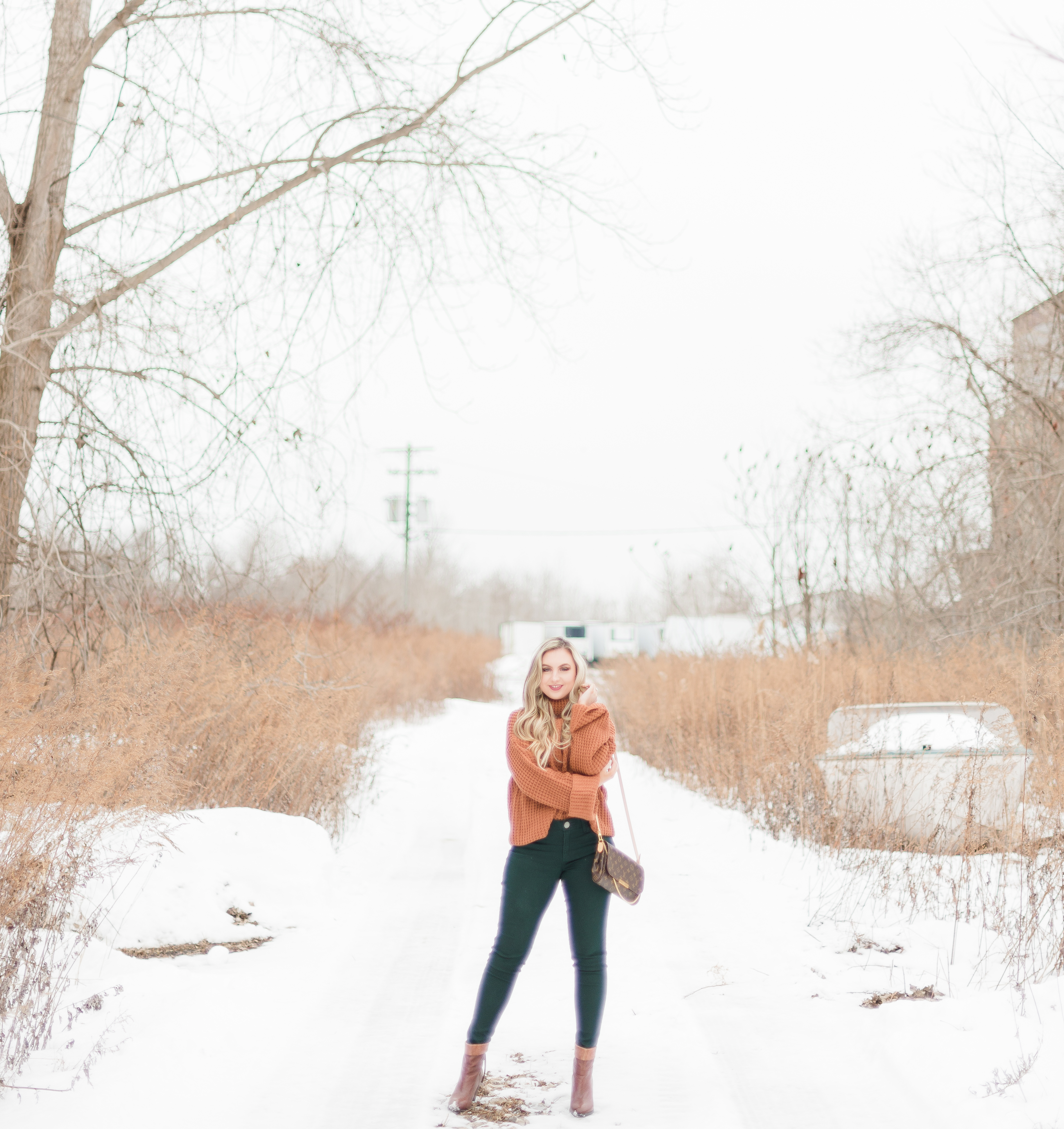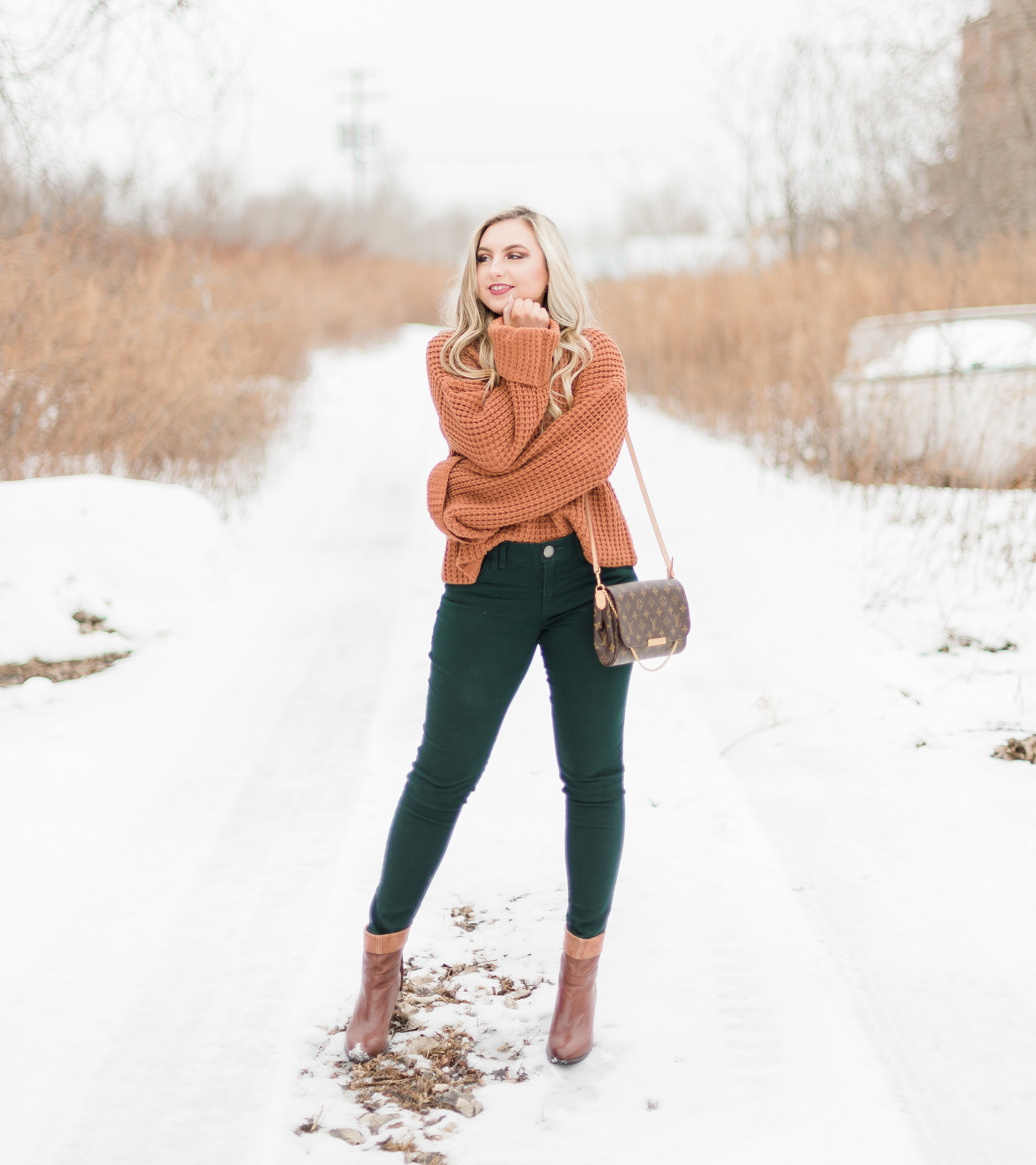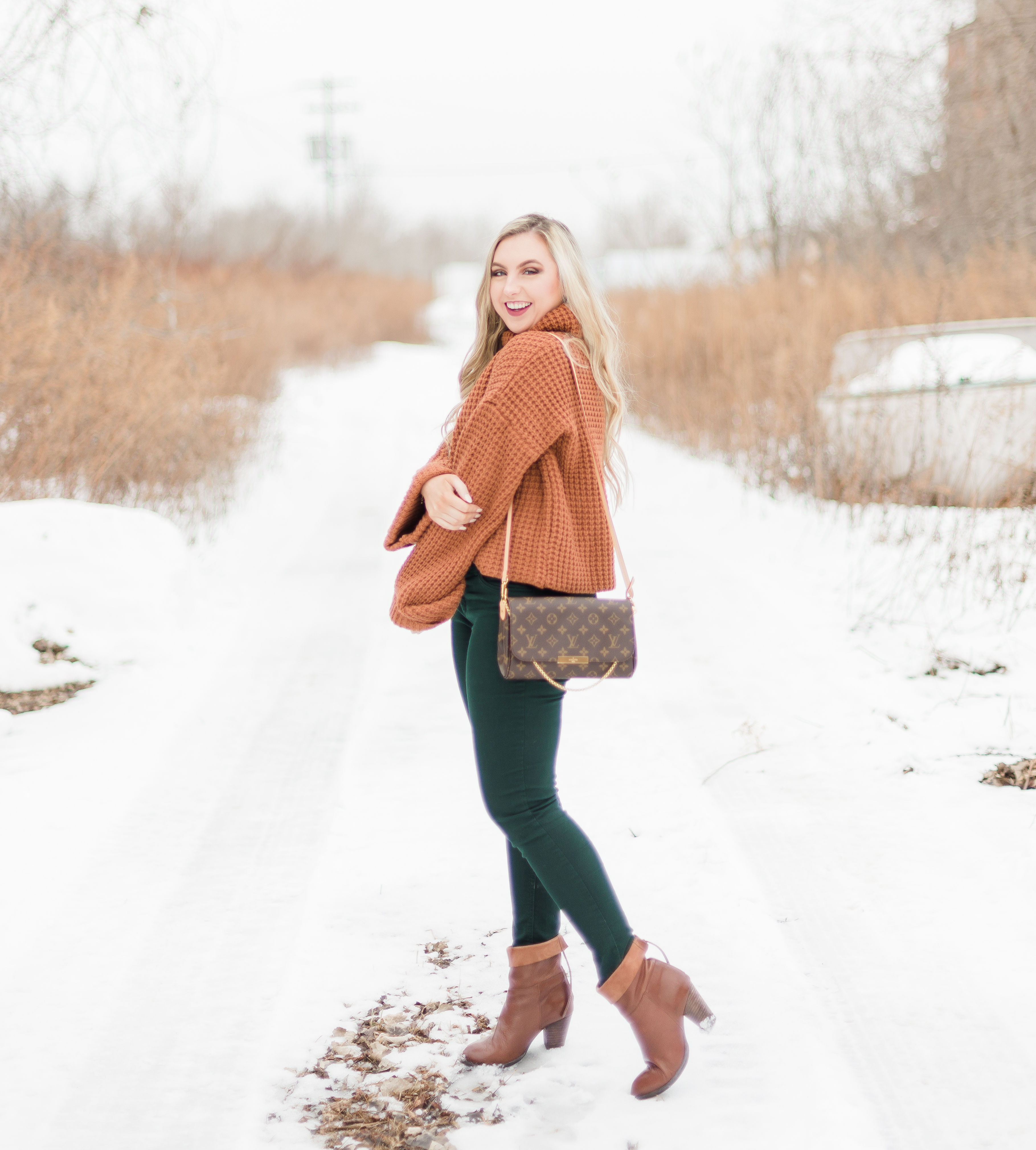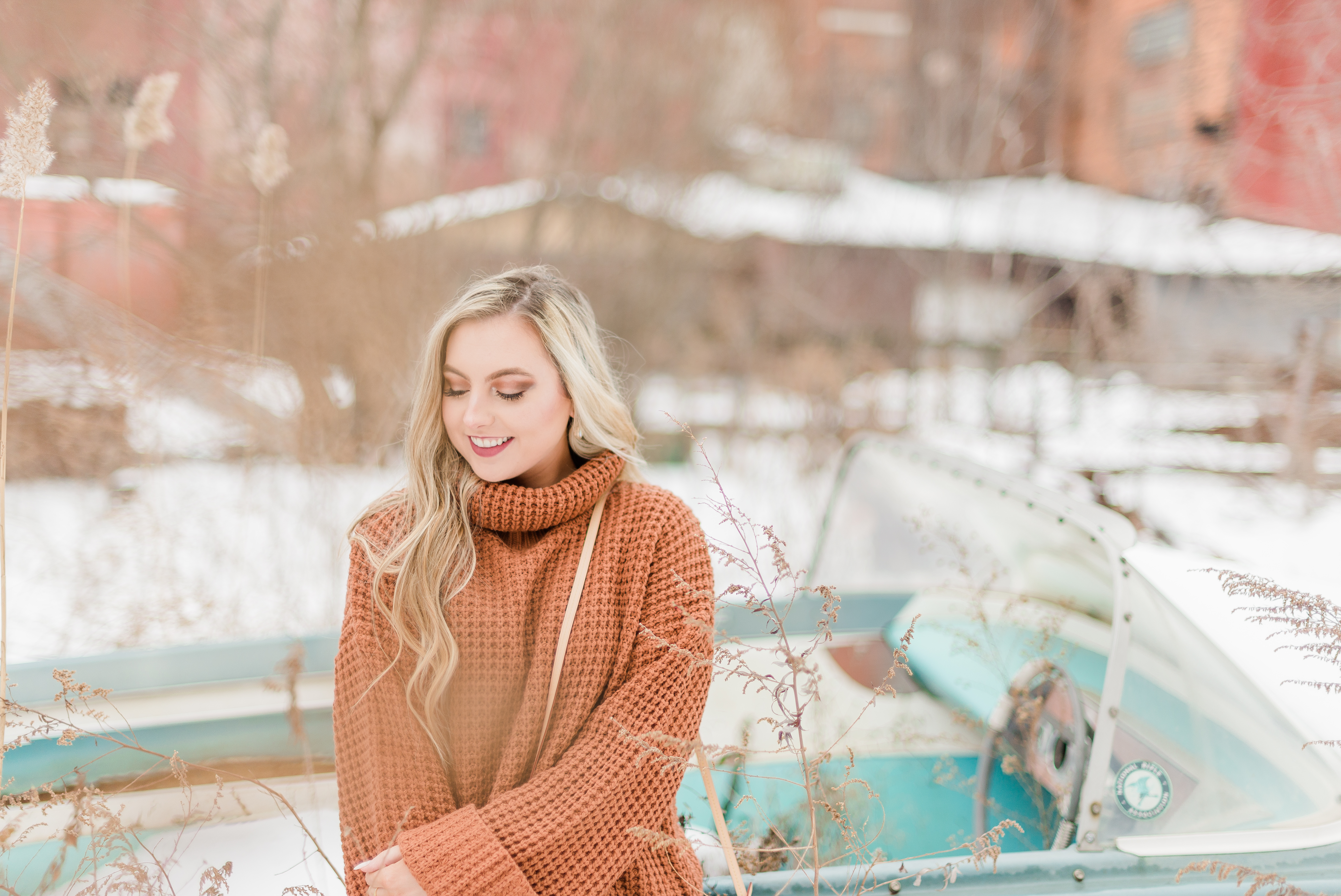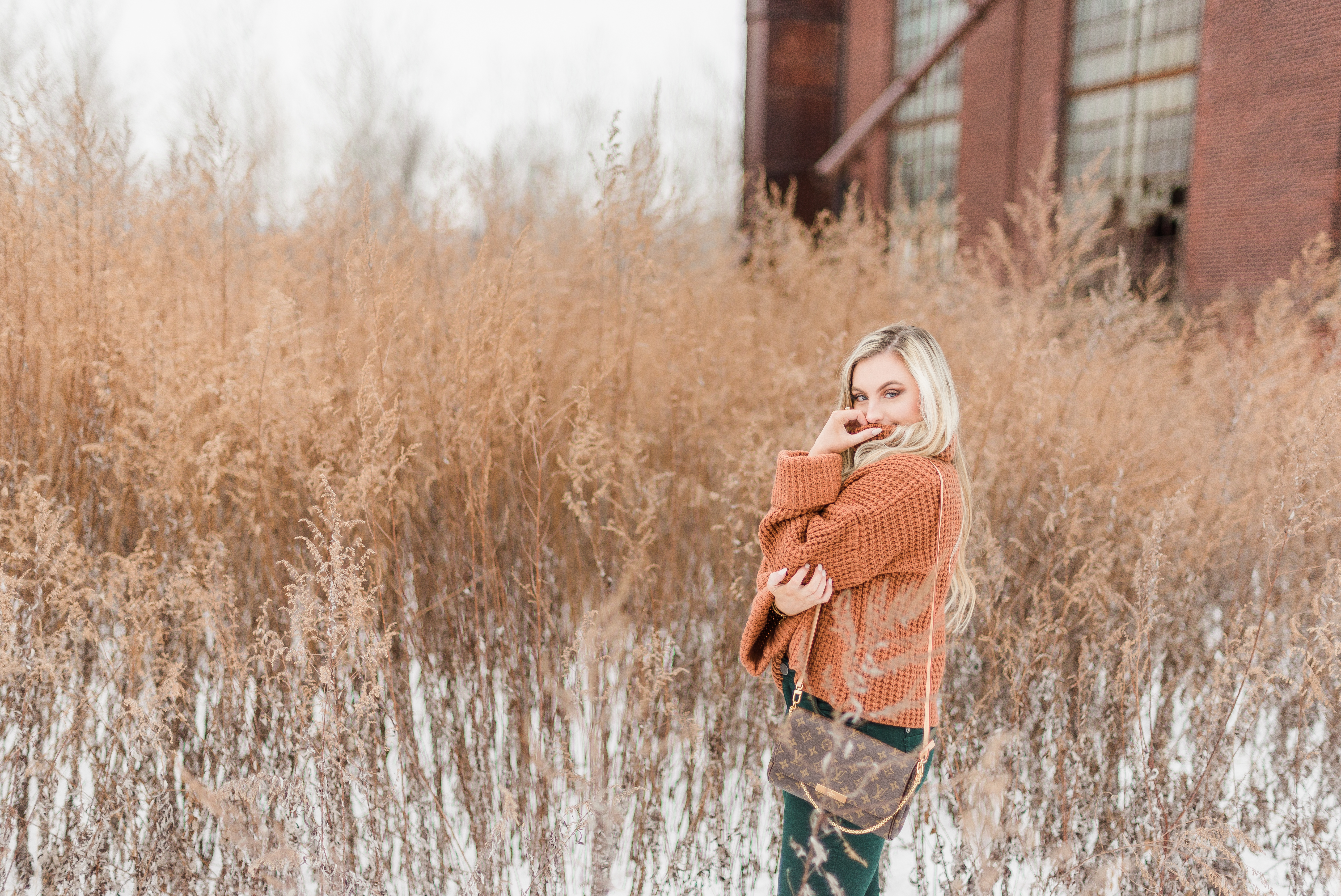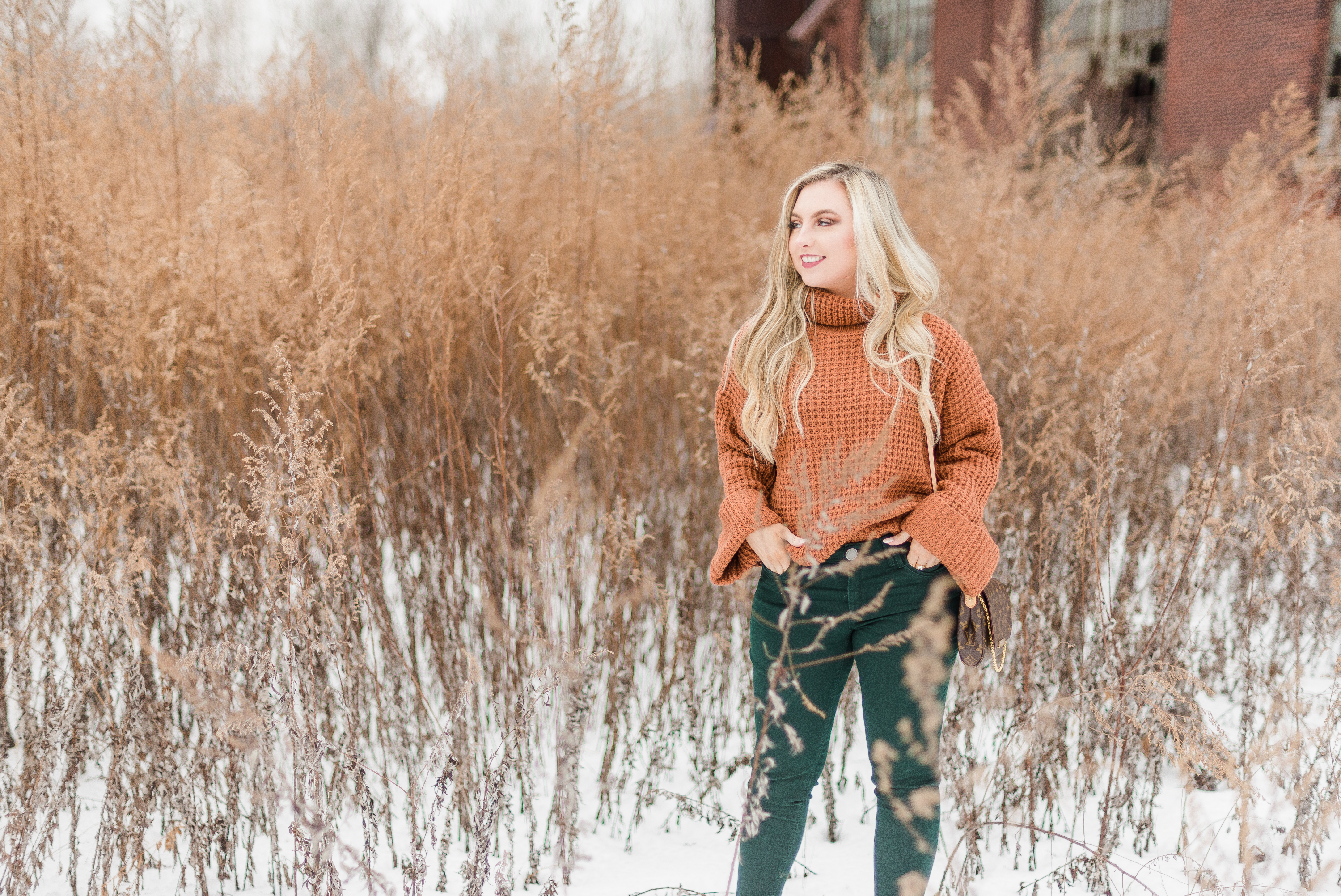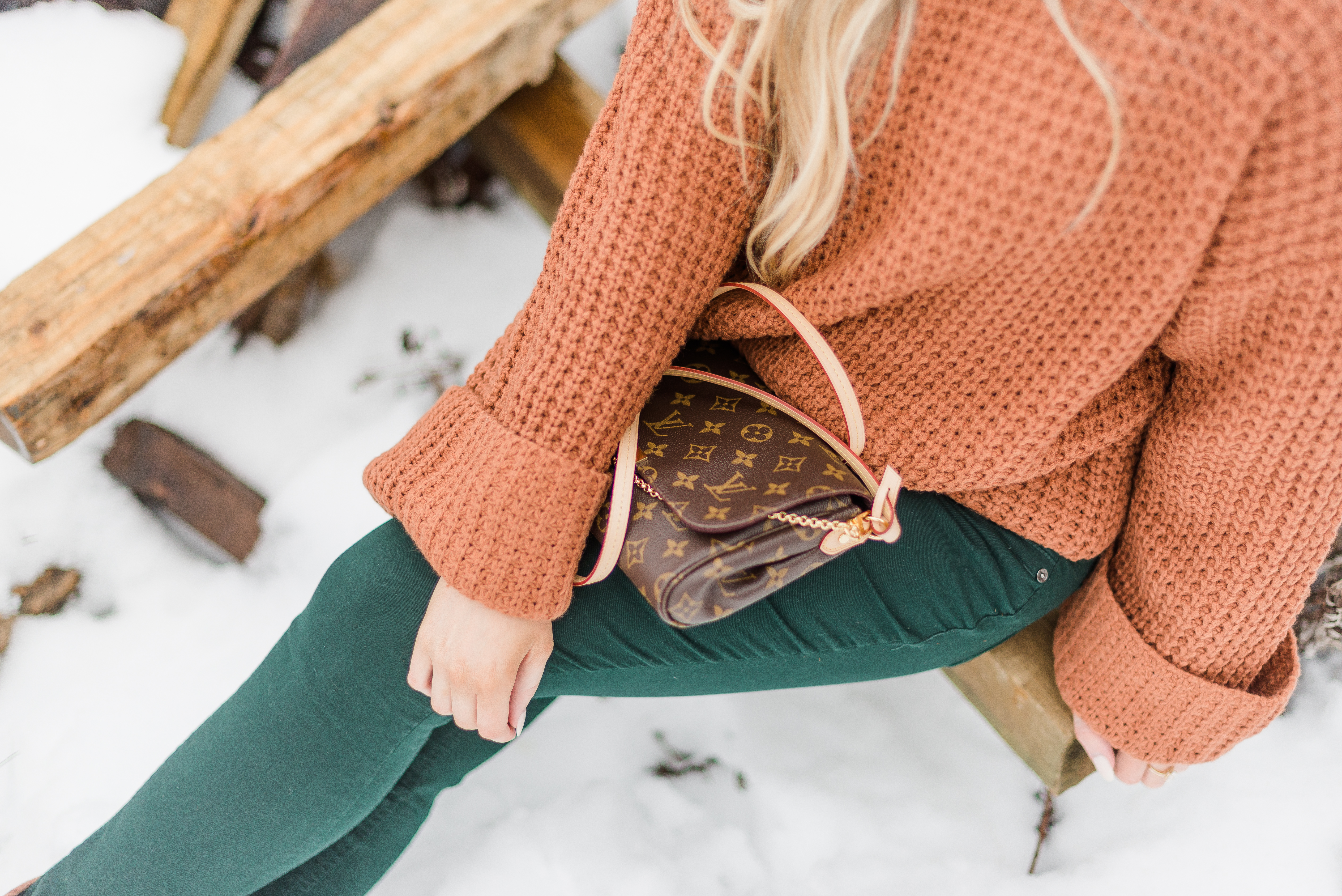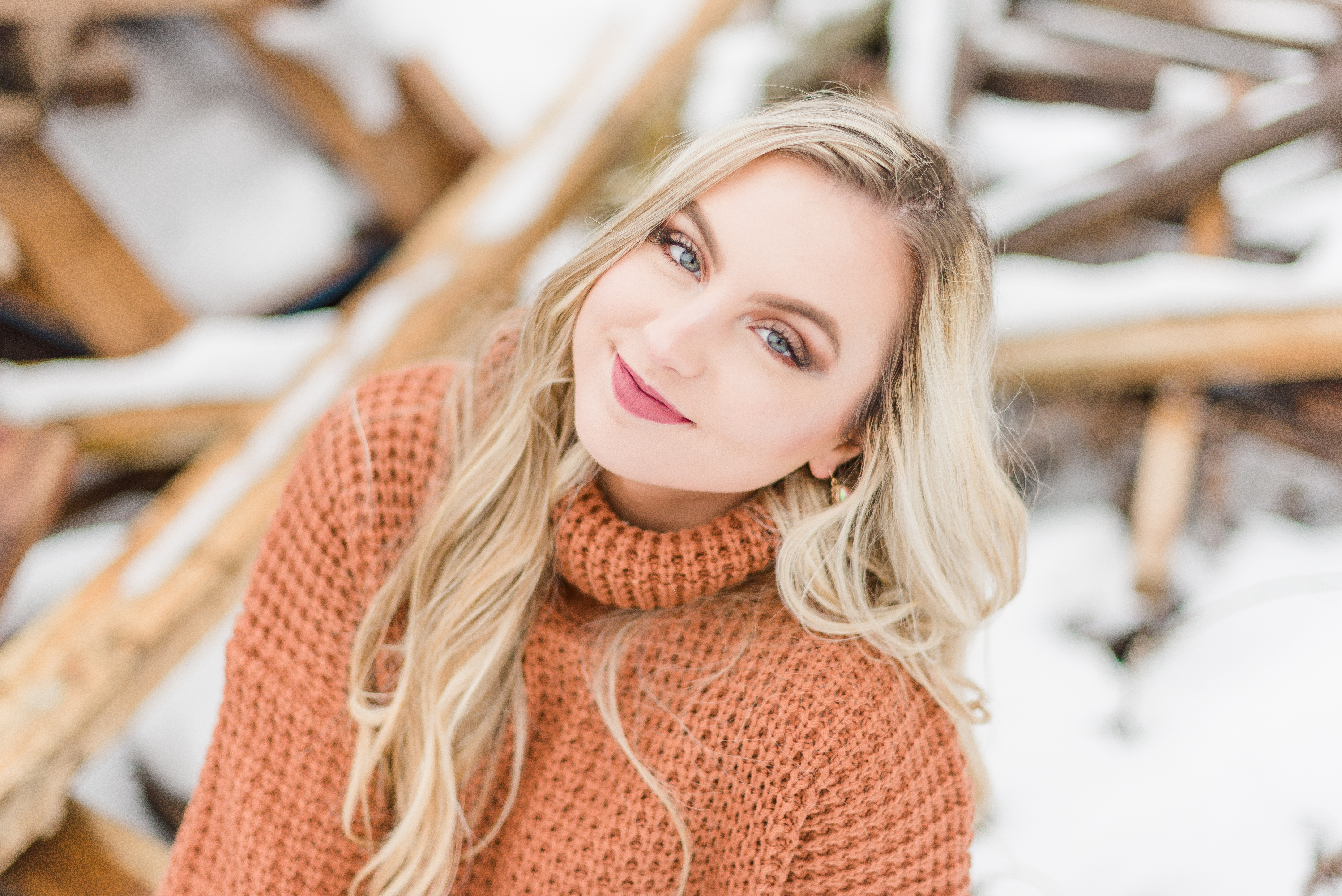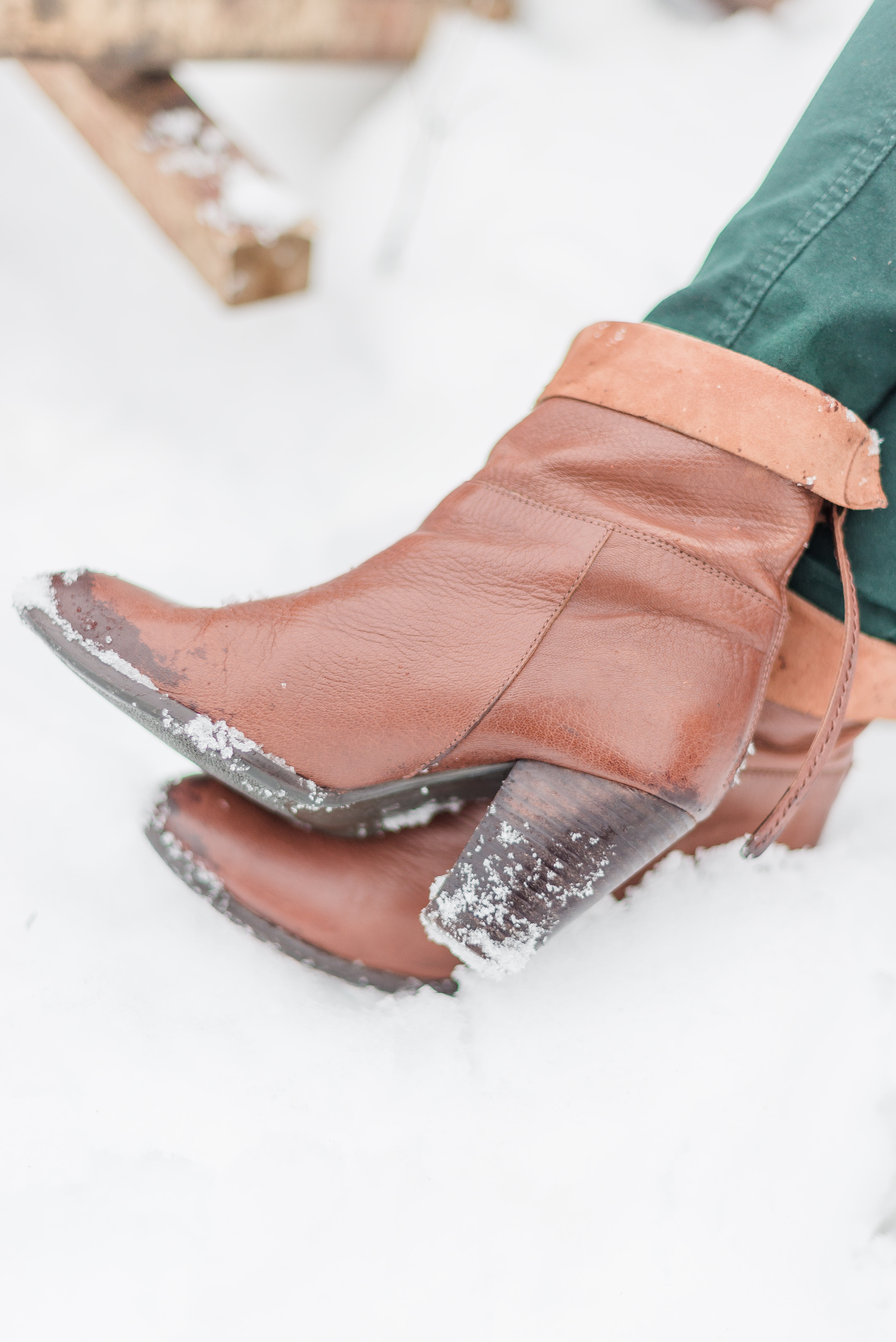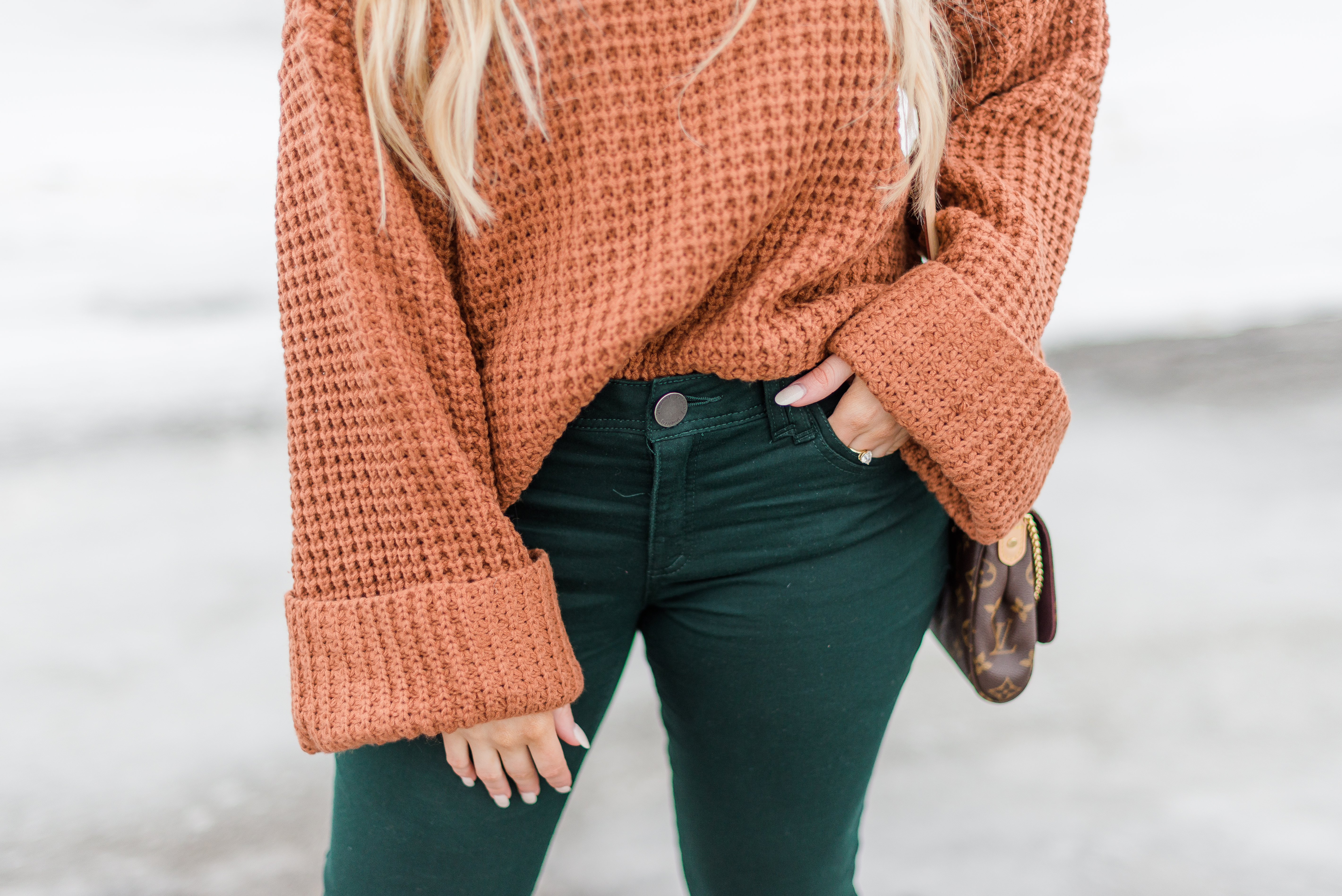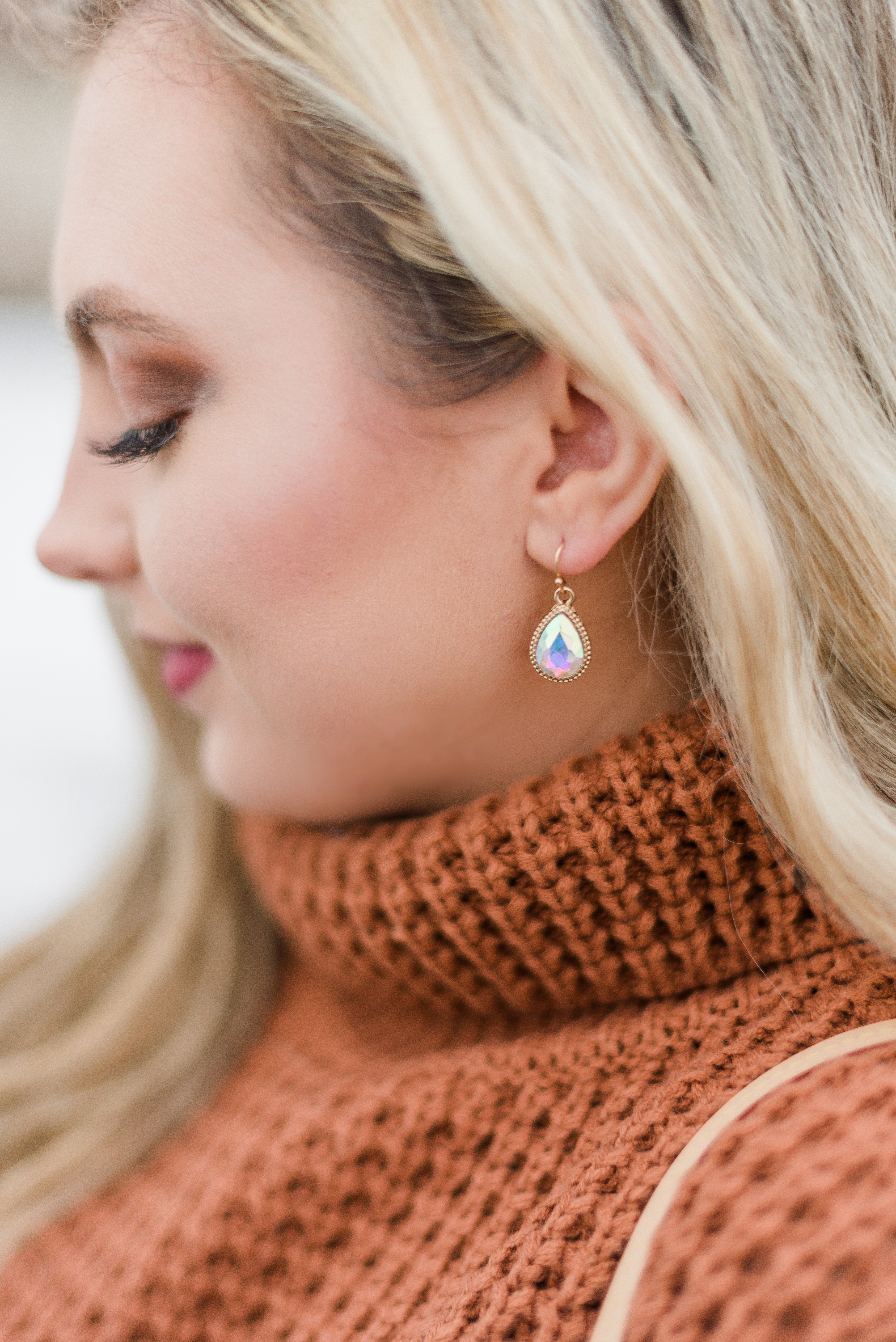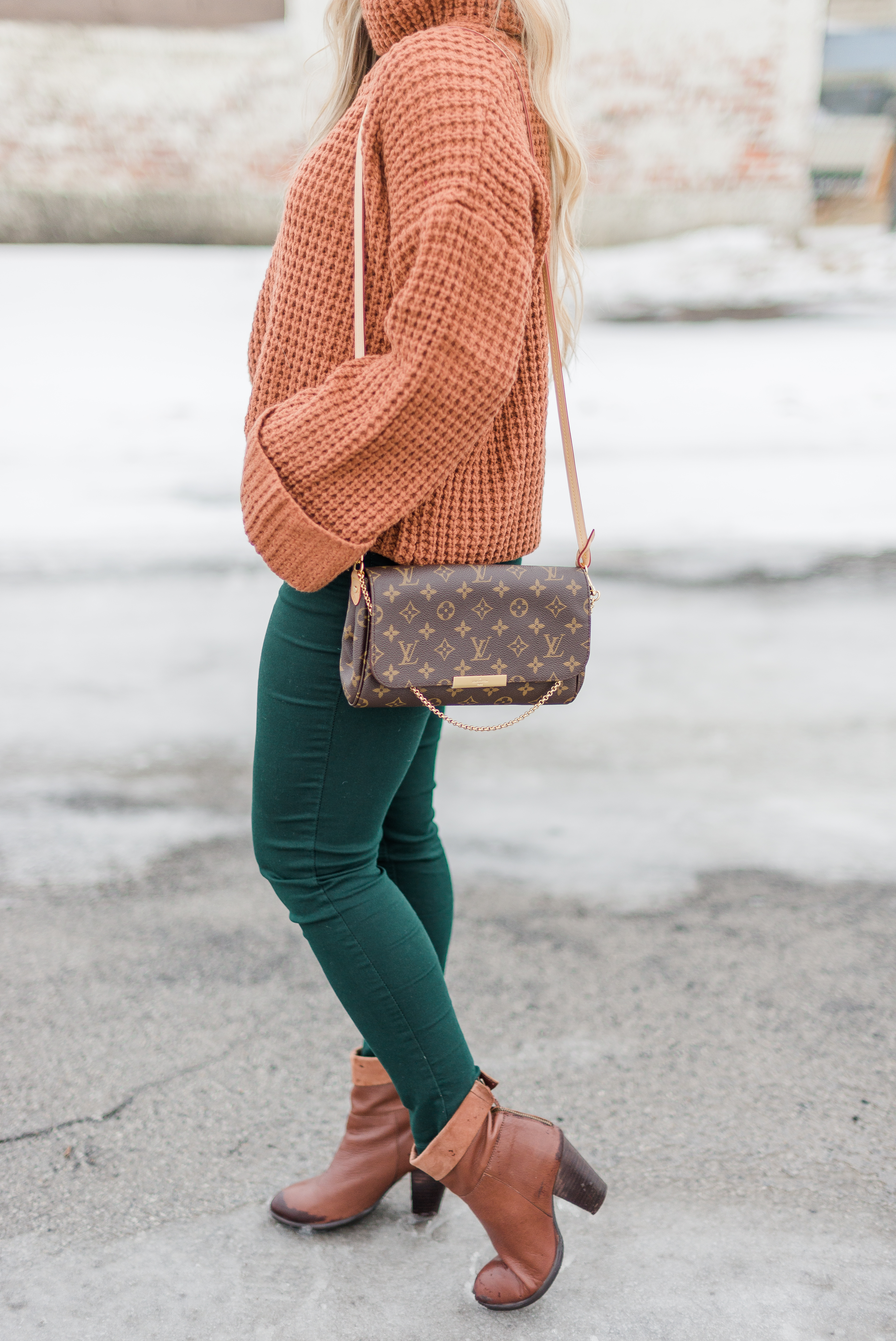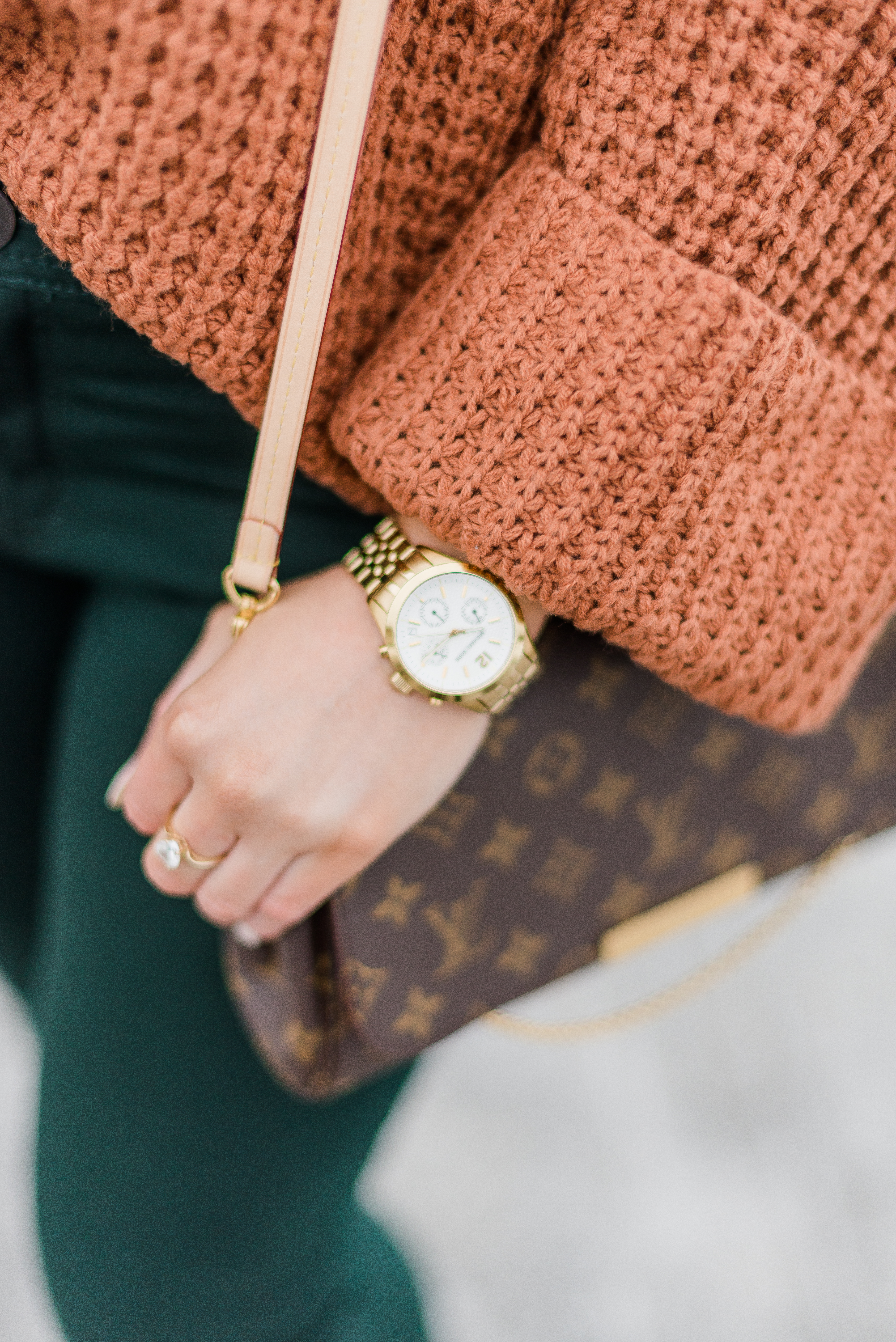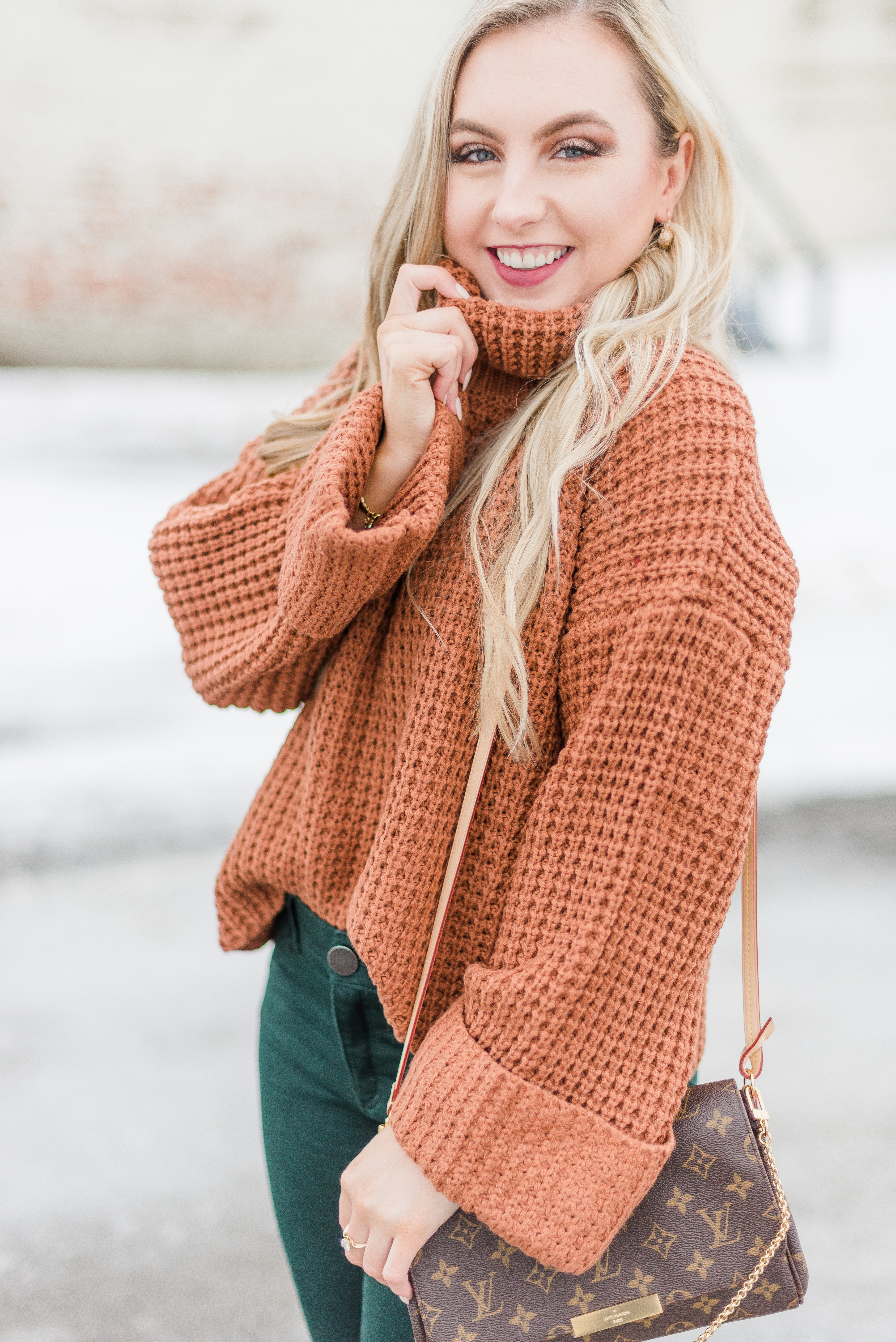 Photography by Molly Elizabeth Photography
Useful Links
Outfit Details
Molly Elizabeth Photography
My Social