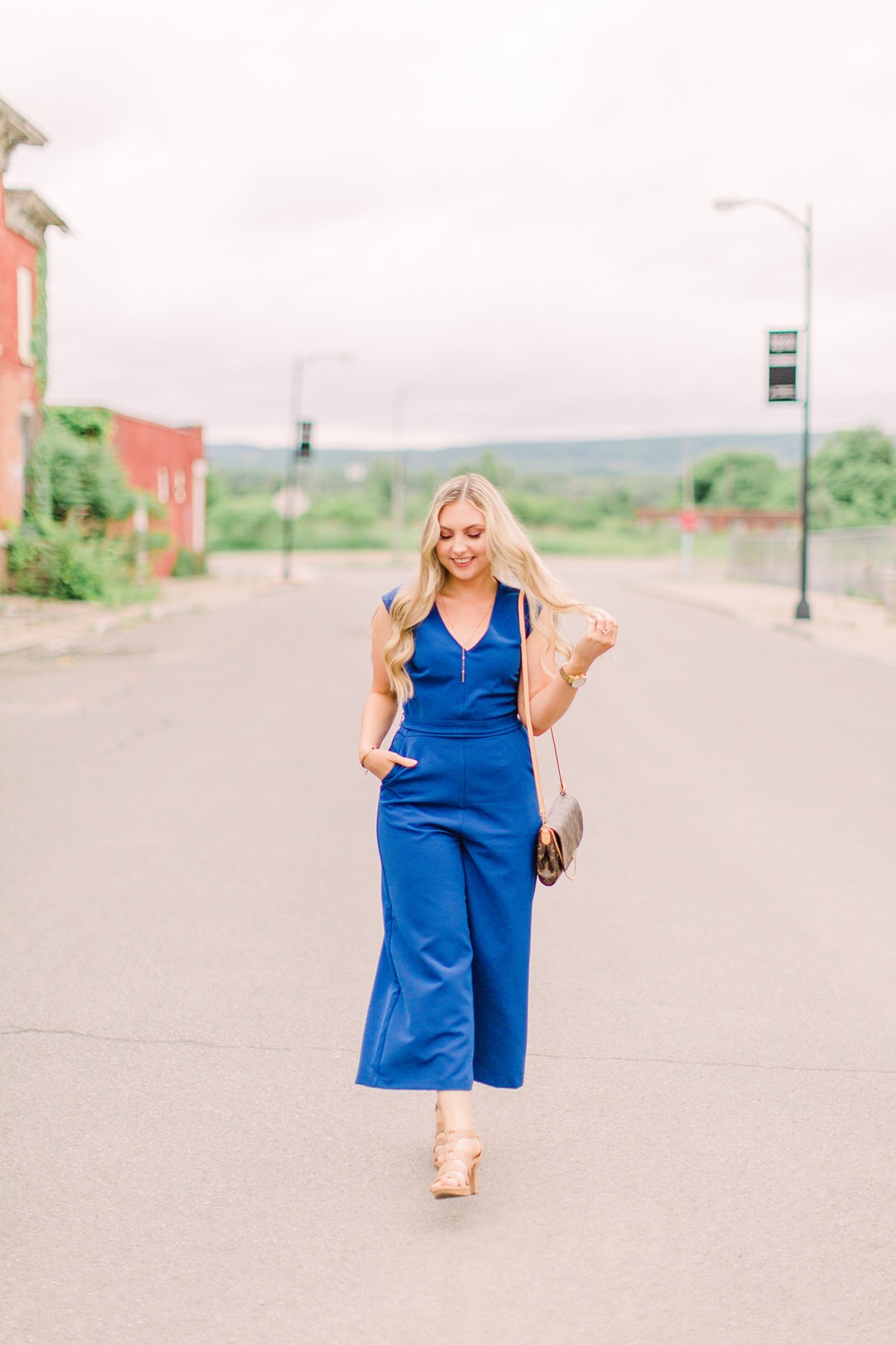 Happy Thursday, lovelies! We are TWO DAYS out from reputation Stadium Tour so naturally, I can't concentrate on anything. But bear with me a bit because this jumpsuit is a head-turner.
My mom and I were actually on our way out of the mall when she wanted to make a "quick stop" at New York and Company. It was then that she spotted this ADORABLE culotte jumpsuit. She basically pushed me into the dressing room to try it on and it was a must-have the second I zipped it up! It is such a classic silhouette and the color is one of my favorites to wear. So next time you're considering a "quick stop," check out New York and Company!
I wore this rose gold necklace from Henri Bendel to add a little sparkle and it falls perfectly with the neckline of the jumpsuit. My TJ Maxx ring and Mantra Band are also rose gold which tied together nicely. But because I am a firm believer in mixing metals, I also threw on a gold watch and bracelet.
Finally, these nude sandals are getting MAJOR use this summer. I am 100% sure it is due to the fact that I can spend hours walking in them without a single complaint. Super comfortable yet cute. Also getting (over)use this summer is my Louis Vuitton Favorite MM, a favorite– haha get it? purchase from last year.
Well, the next time you'll hear from me, I will have serious Taylor Swift concert hangover. So for this week's question, we might as well stick to that topic… What's your favorite Taylor Swift song? Leave a comment below!
Xo, Natasha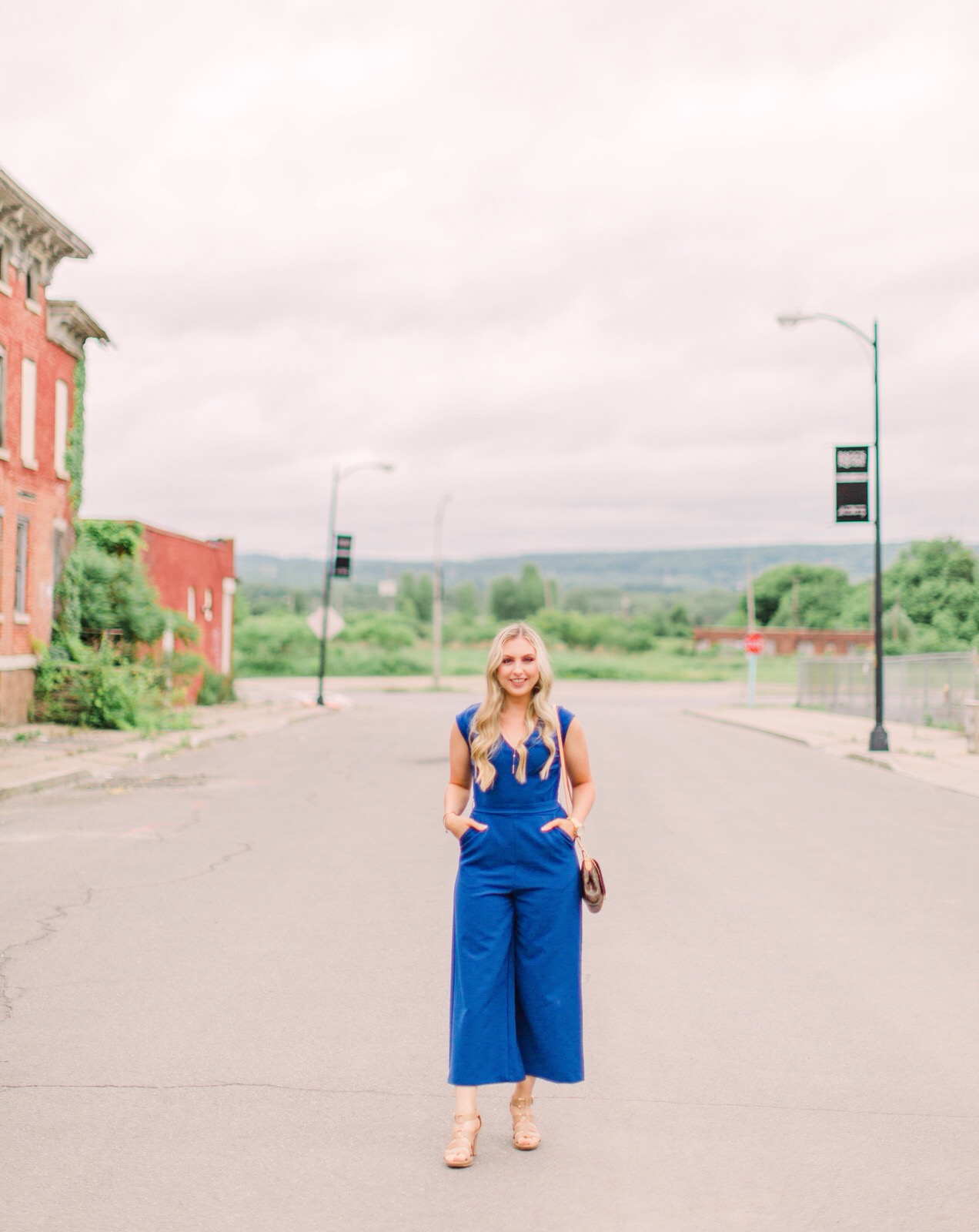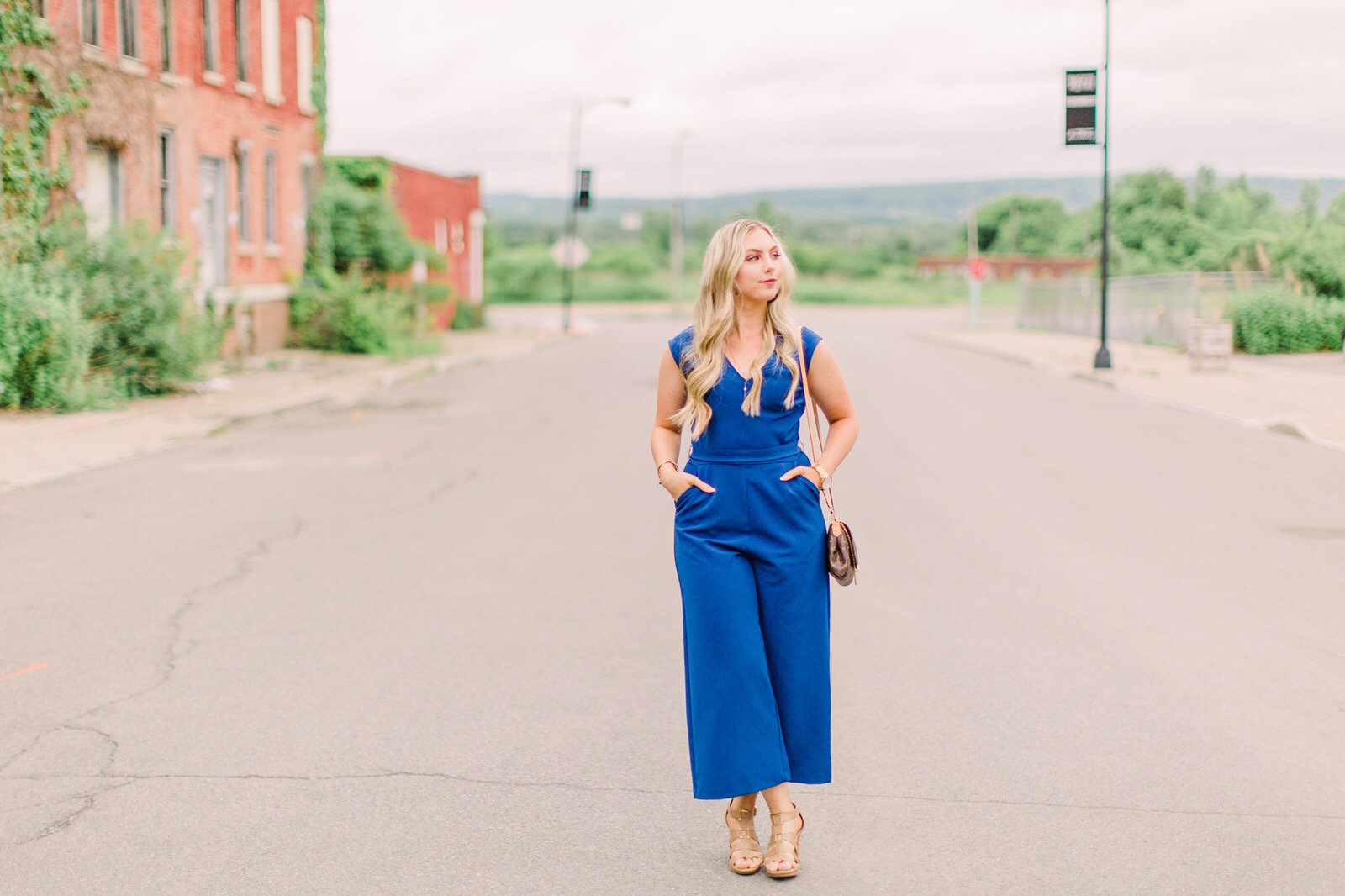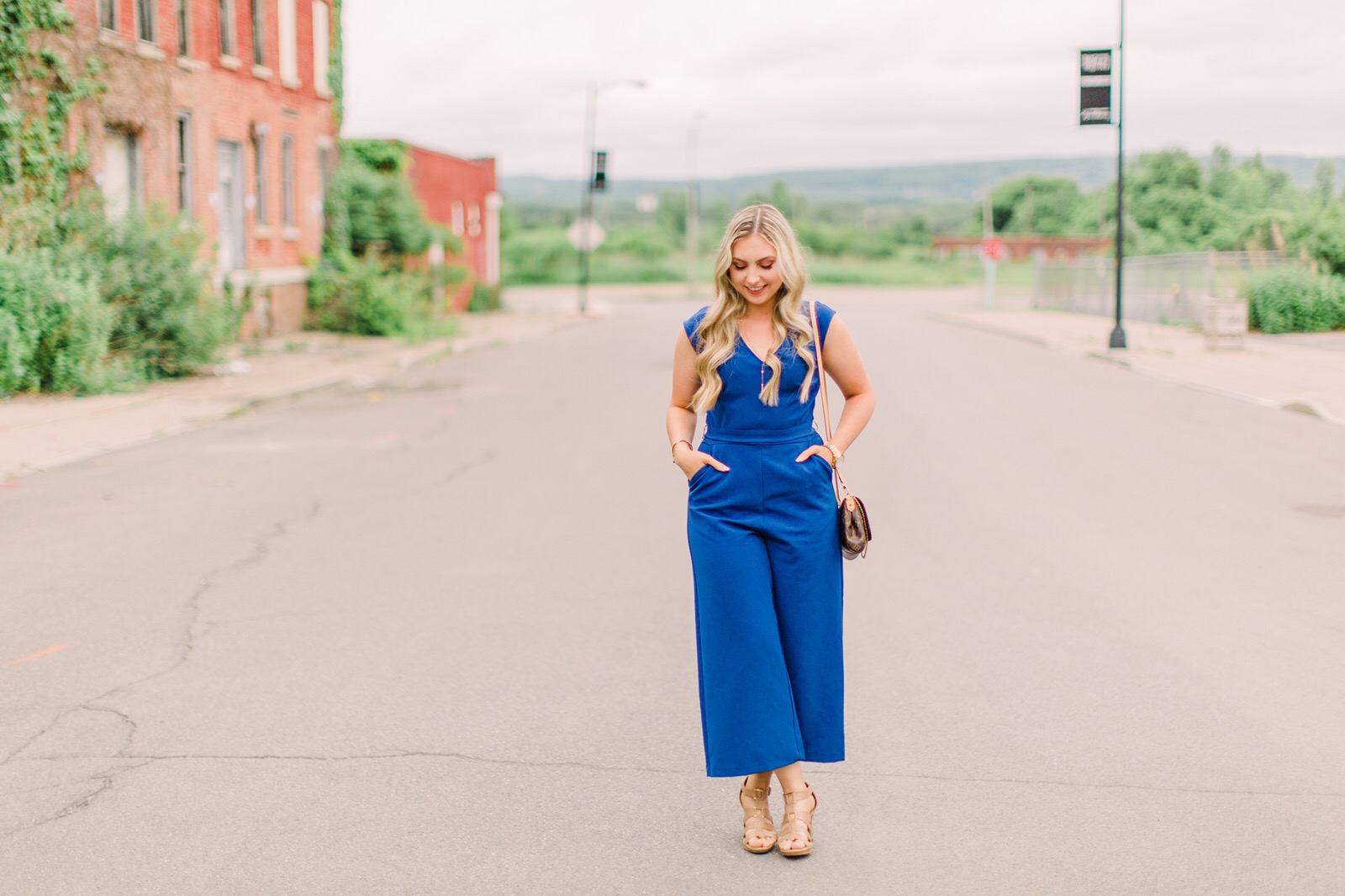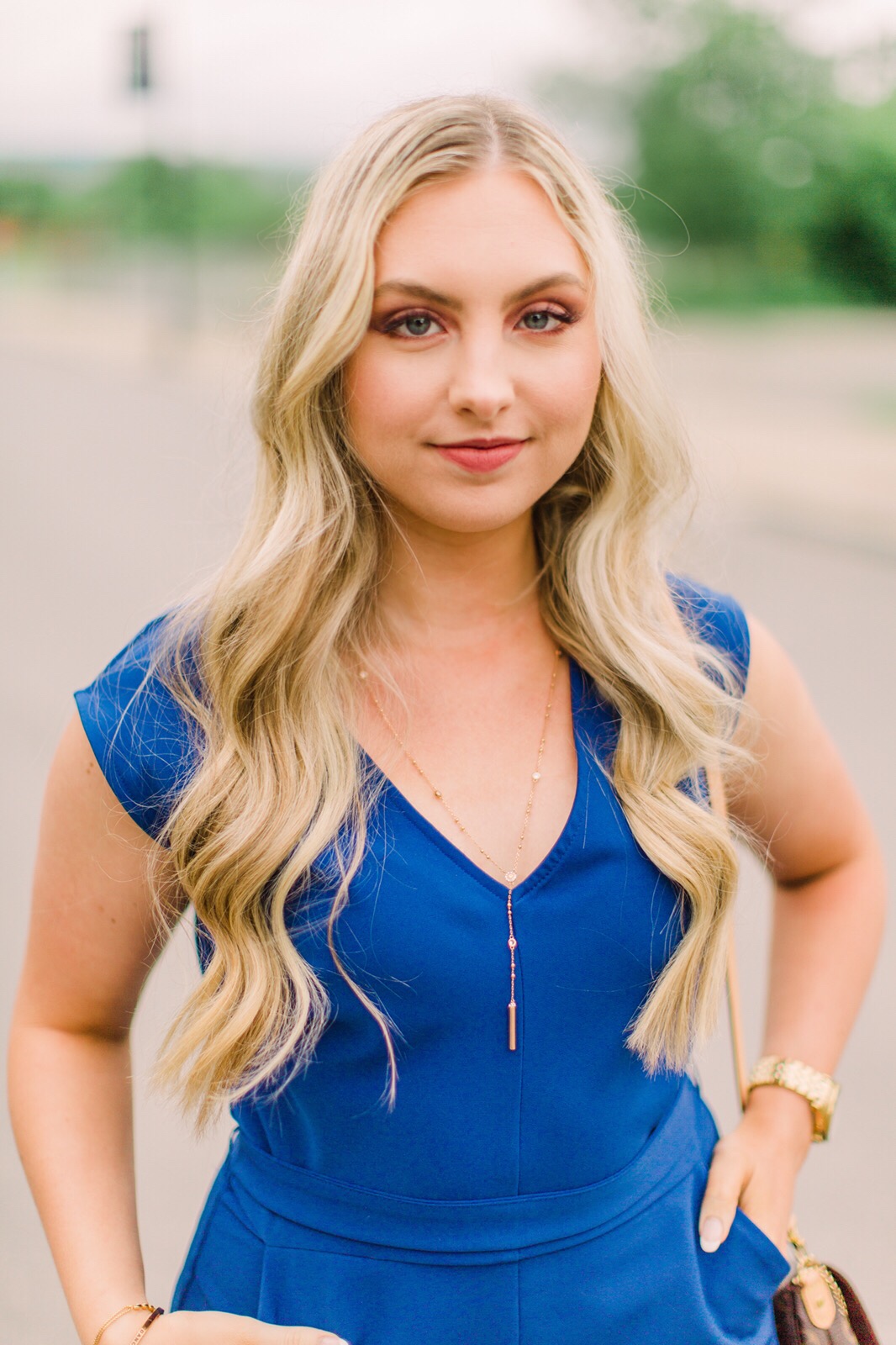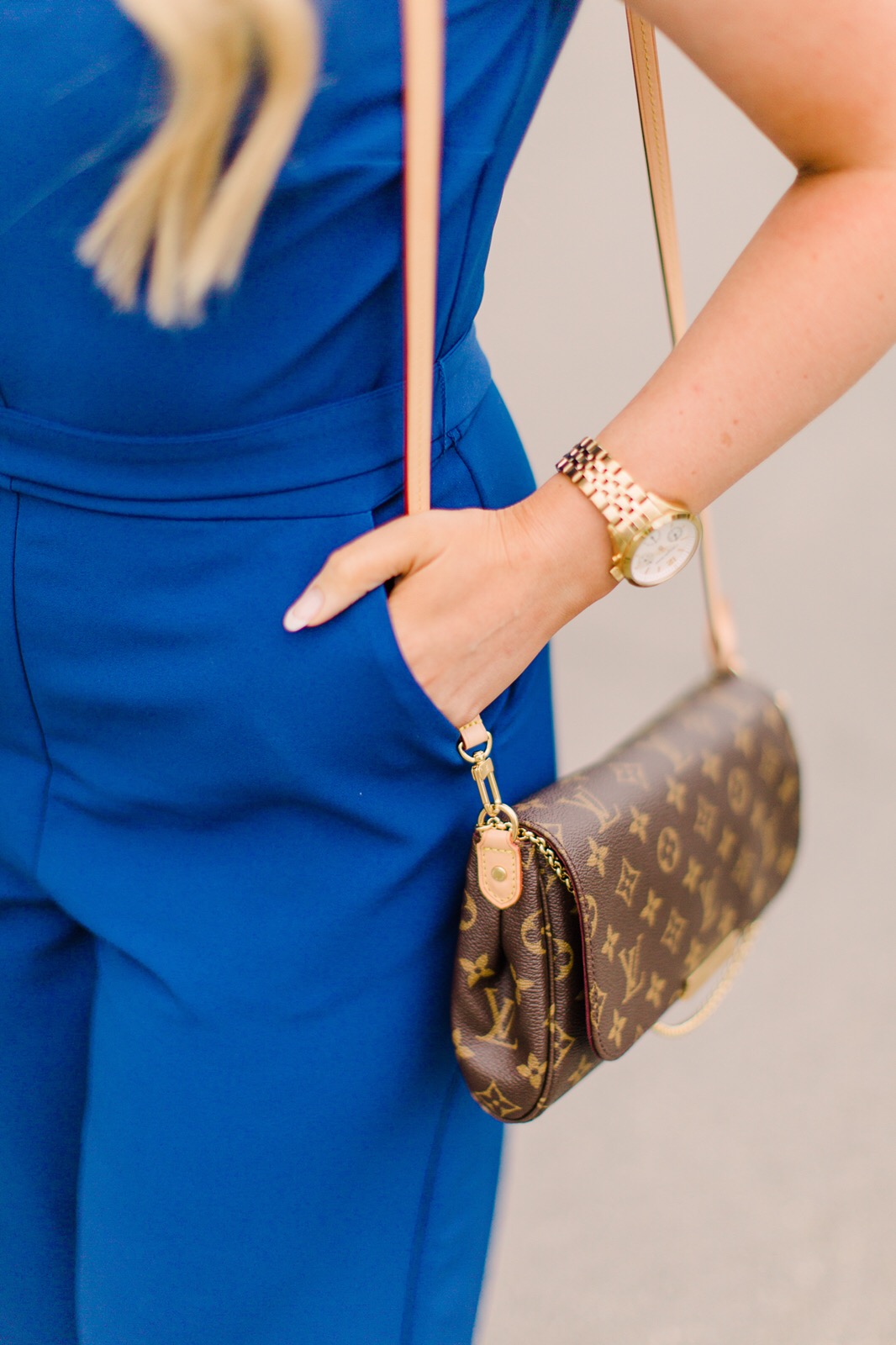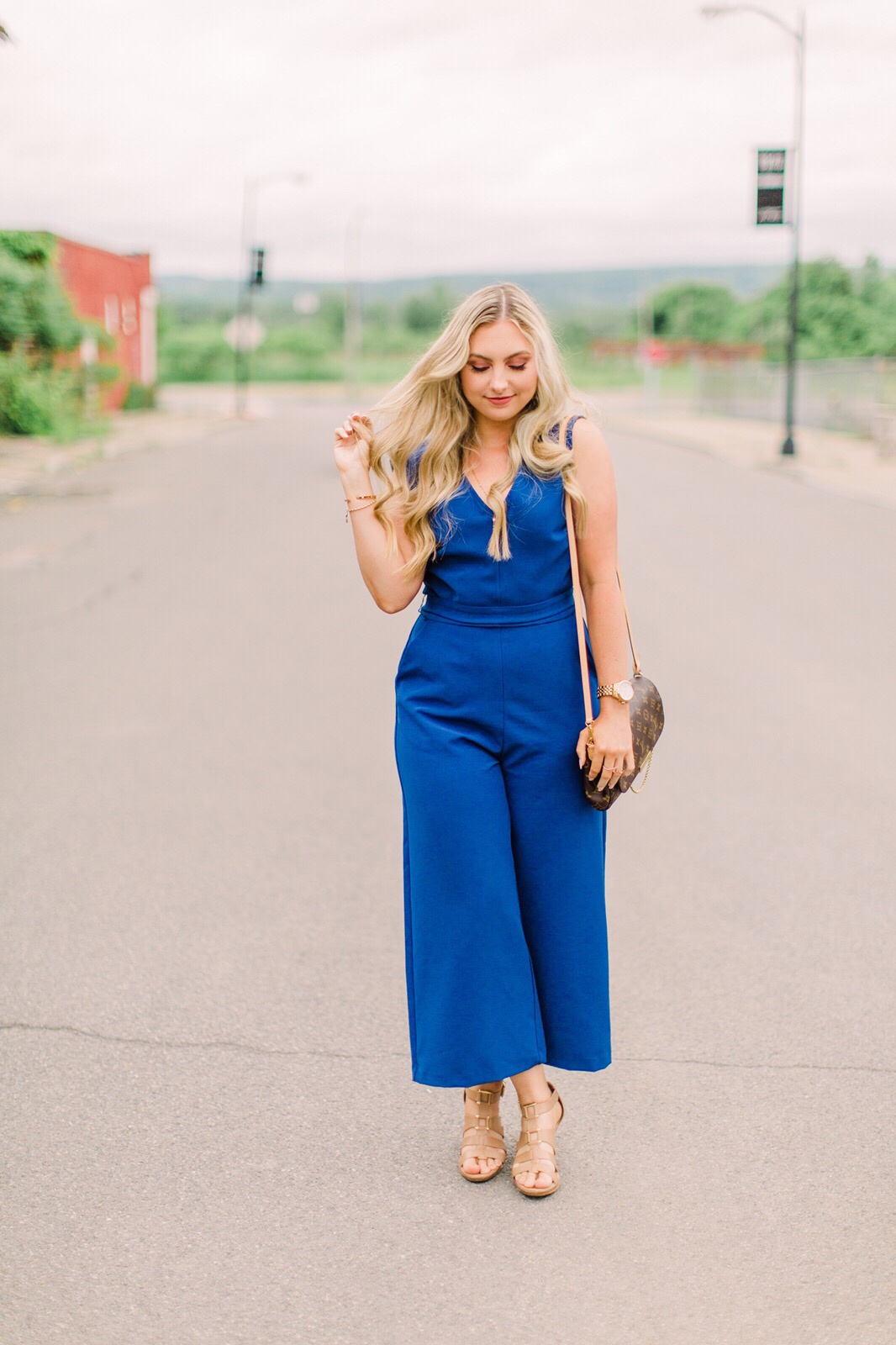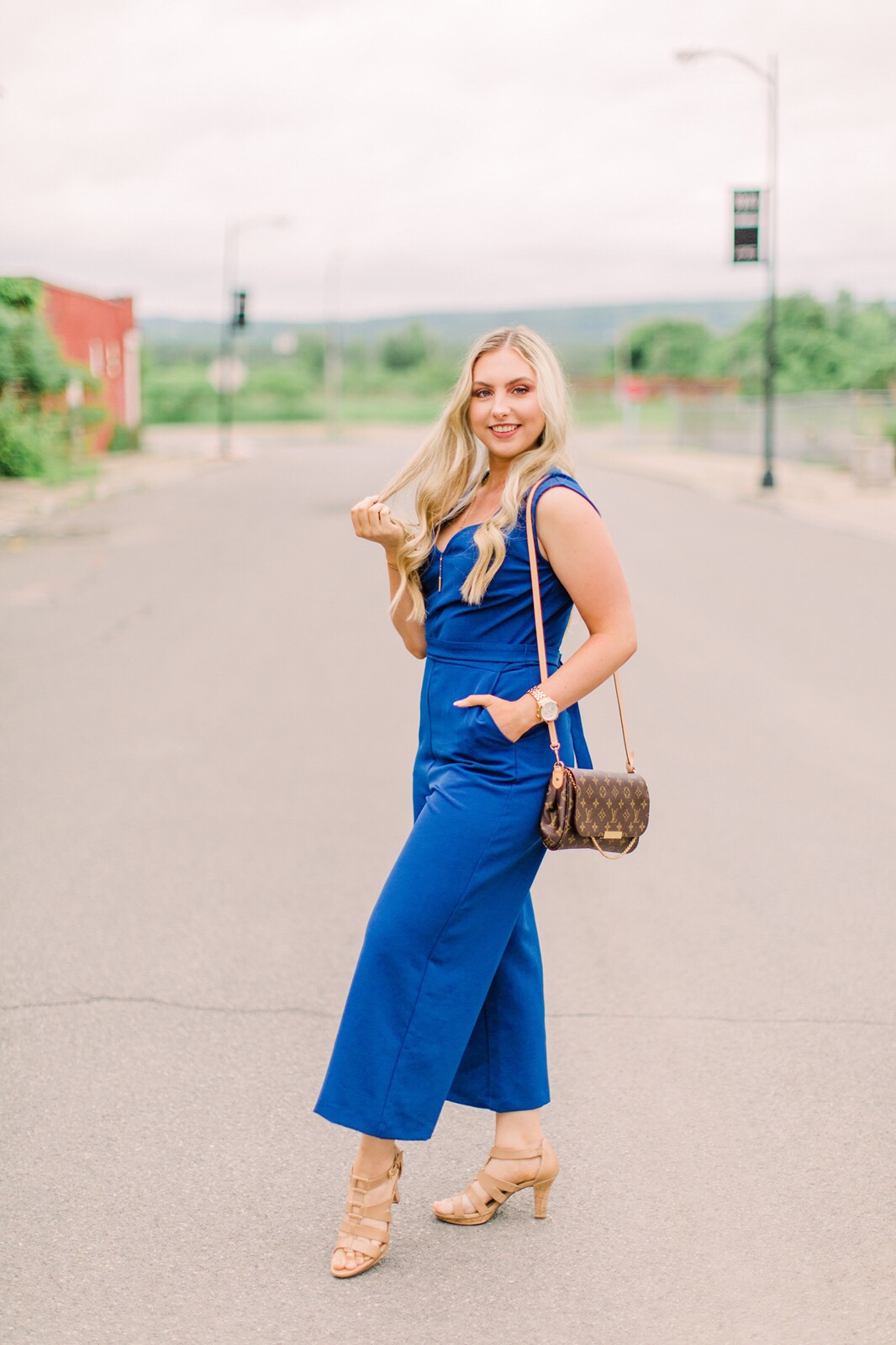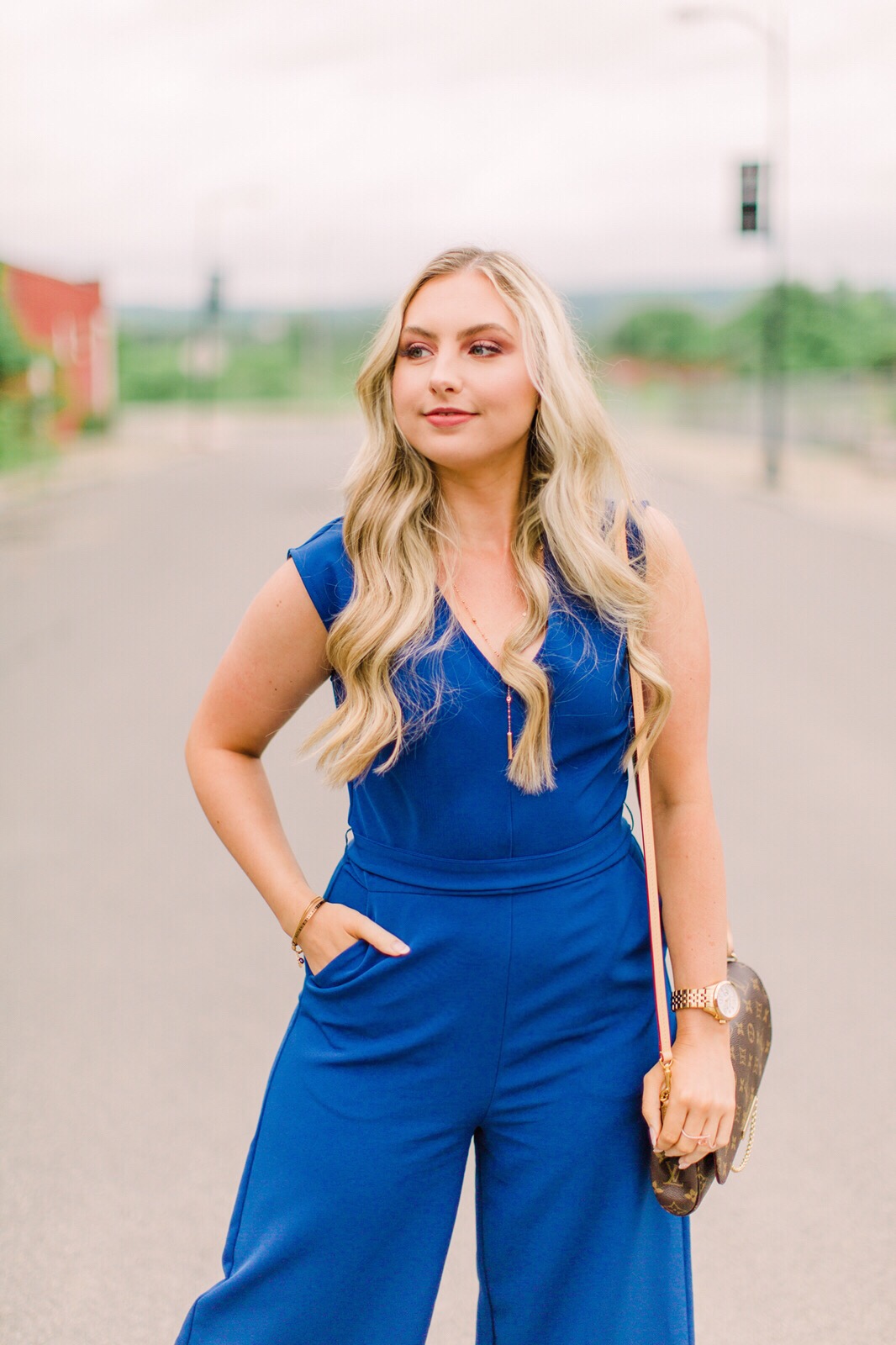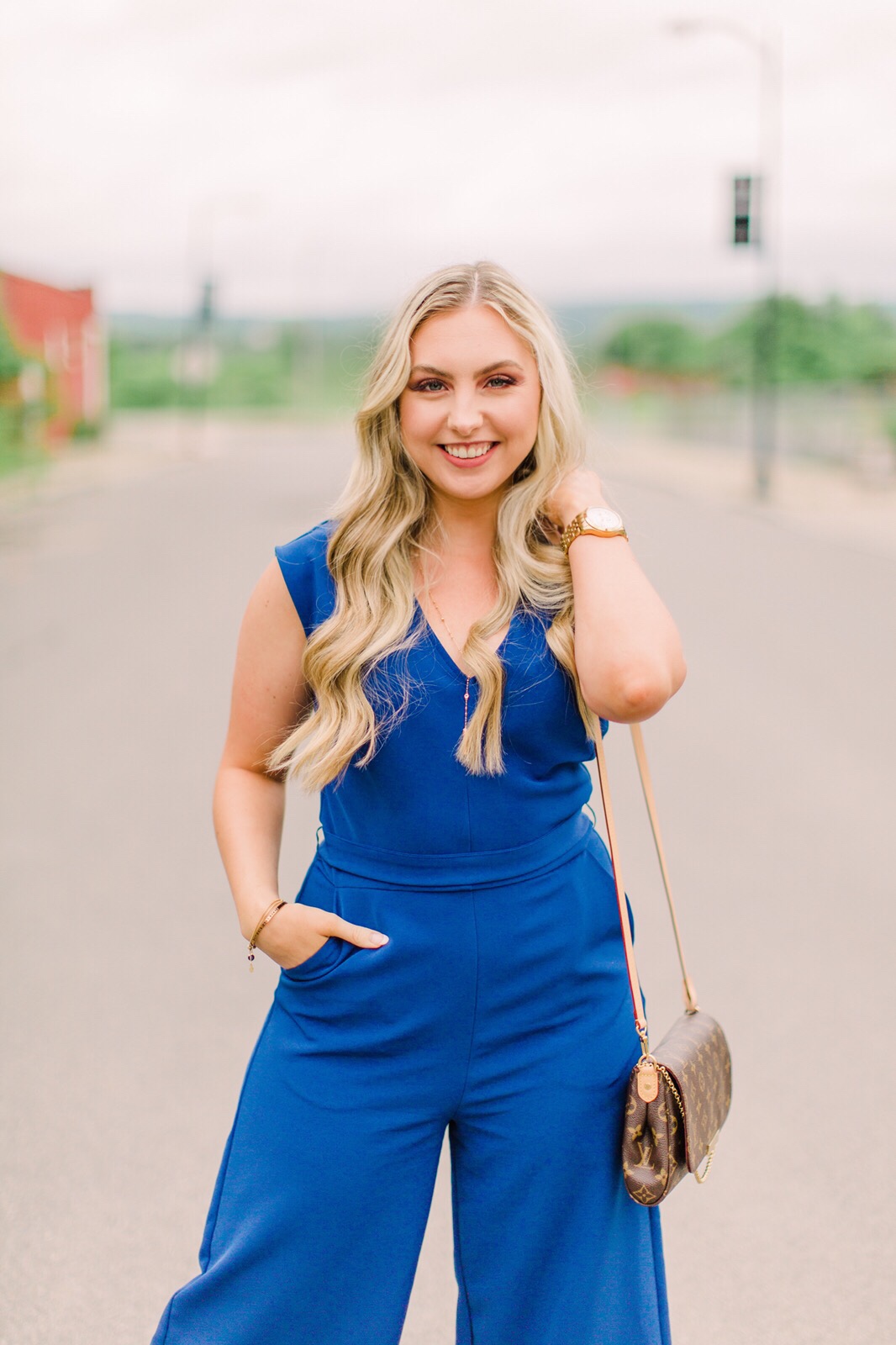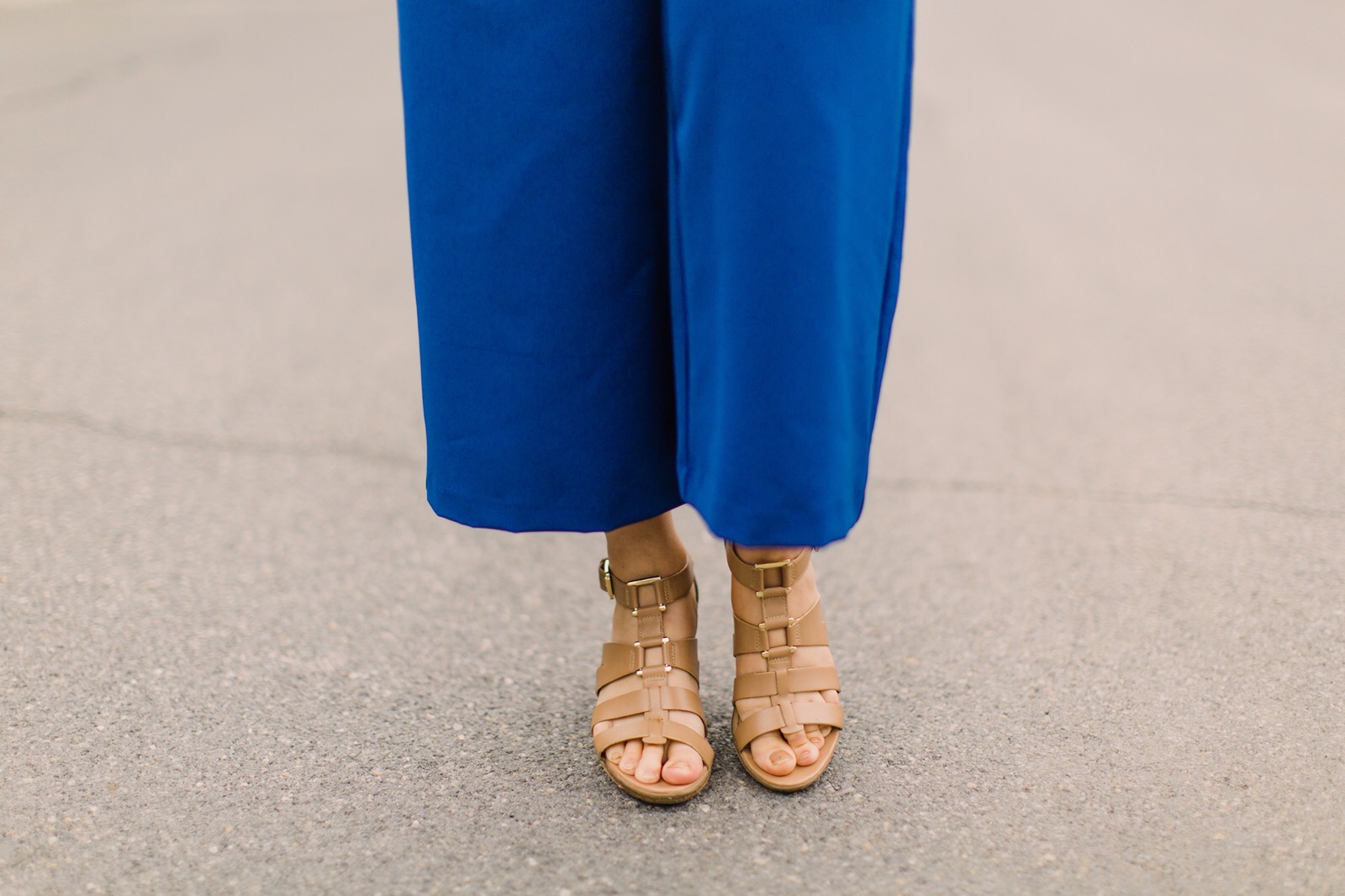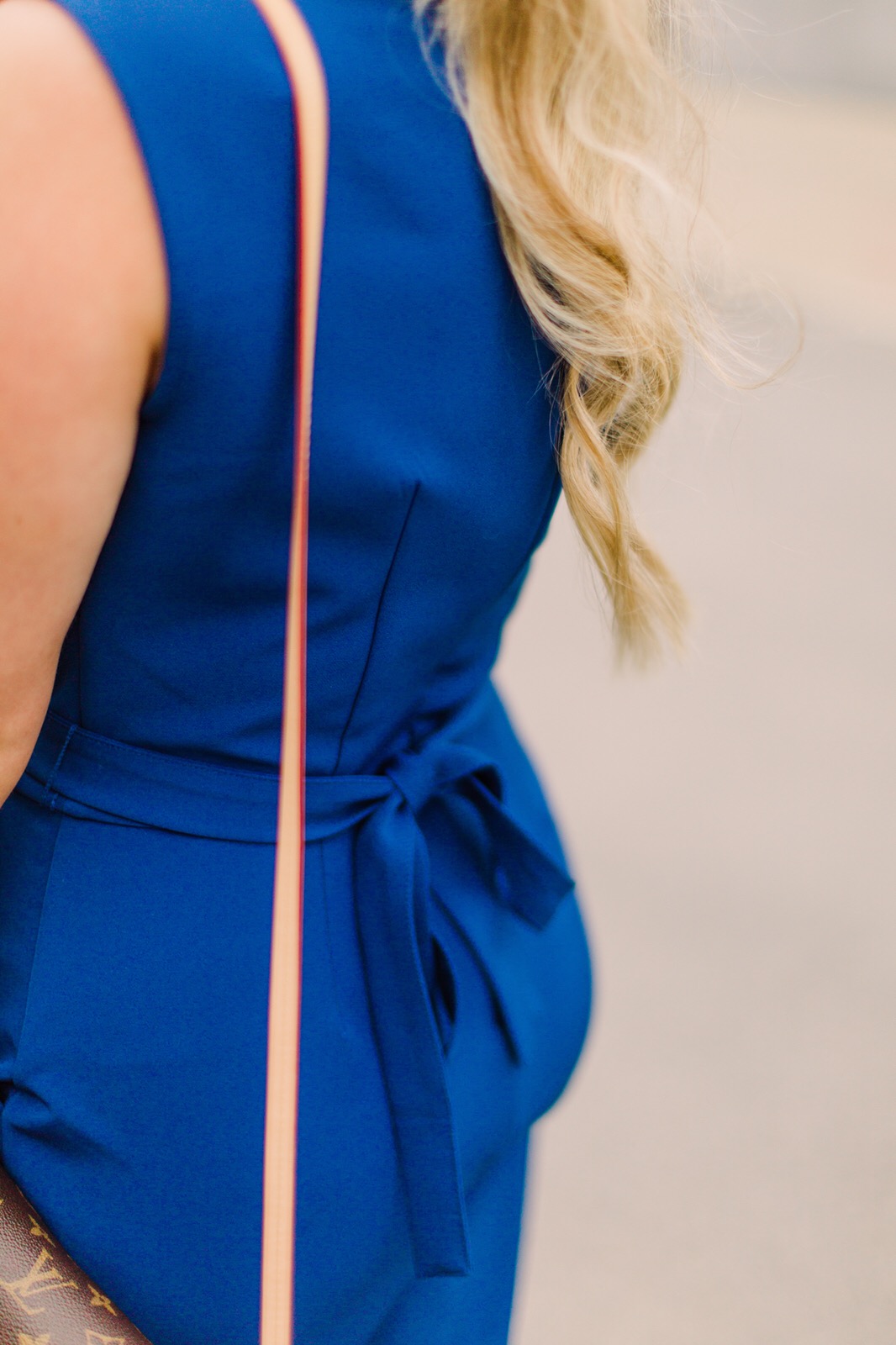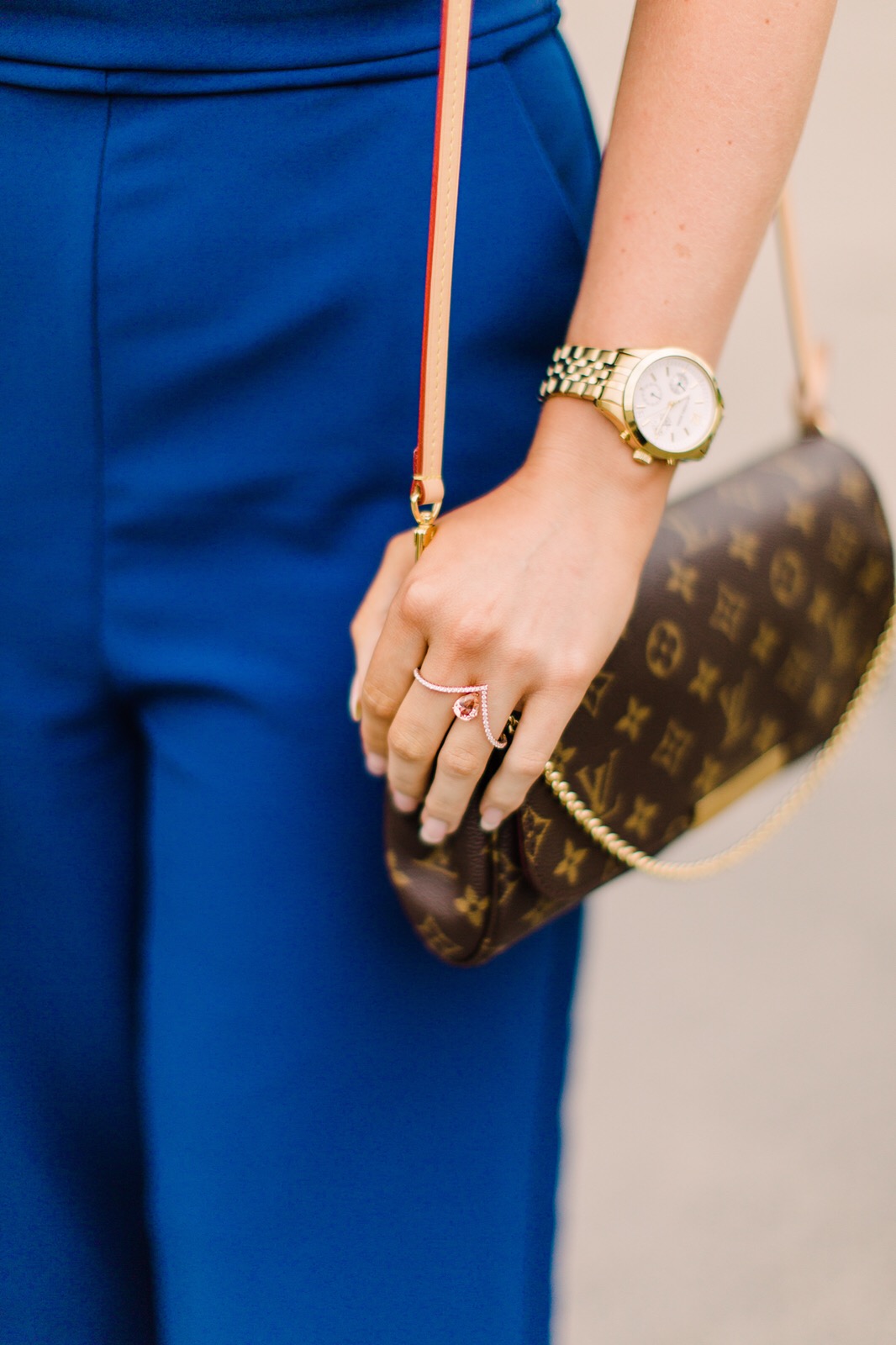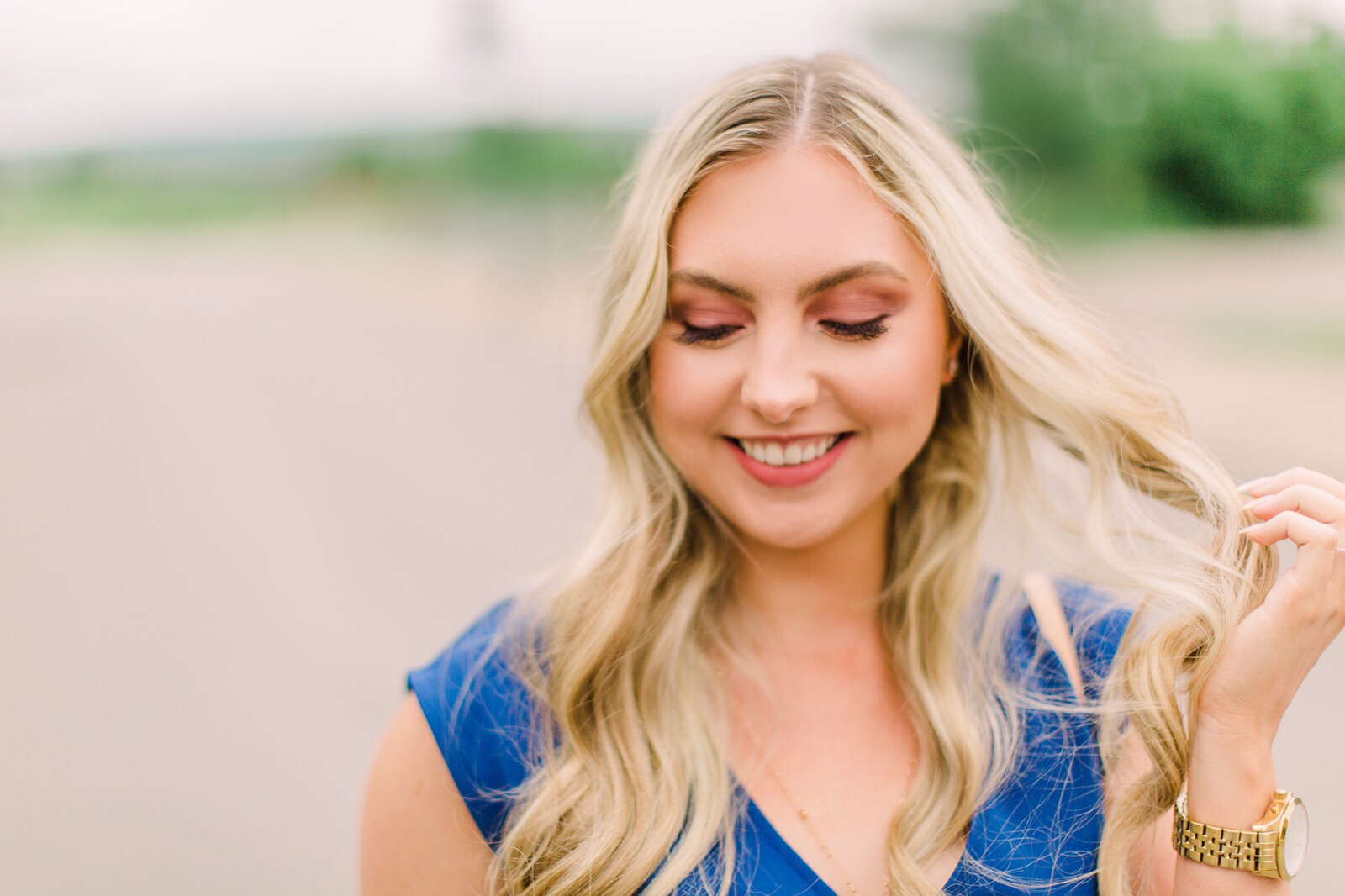 Photography by Molly Elizabeth Photography
Useful Links
Outfit Details
Molly Elizabeth Photography
My Social