Hello, lovelies!
I hope you all are having an amazing week! I have been all jumbled the last few days with the AHL All-Star Classic this past Sunday and Monday. It was such a wonderful experience and I am so grateful I could have the opportunity to be the in-game host.
Jumping into the outfit, this look gives me 2007 Blair Waldorf vibes and I am digging it. When I bought the top at TJ Maxx, I knew immediately that I would pair it with this leather skirt. Luckily, it looked as good in my mind as it does in person because sometimes it doesn't work out that way, am I right?
Both the top and the skirt are from discounted stores with the blouse being from TJ Maxx and the leather skirt from Nordstrom Rack. I love these types of stores because you can get super cute and trendy pieces for less. Honestly, 60% of my wardrobe has got to be from TJ Maxx and Marshall's. The tall black boots are Guess and they are from Macy's.
We shot this outfit on top of a parking garage if you can believe it and I'm obsessed with how these photos came out. Molly always has a way of finding amazing places to take photos. She is amazing and I have loved working with her for the past year.
Speaking of, we are approaching the anniversary of the launch of NatashaKirkland.com! I can't believe it has been a year already! I'd like to be super cheesy for a second and say how much I appreciate the love and support I've gotten from you guys with this project. Here's to an even bigger Year 2!
What's been your favorite look on the blog over the last year? Let me know in the comments!
Xo, Natasha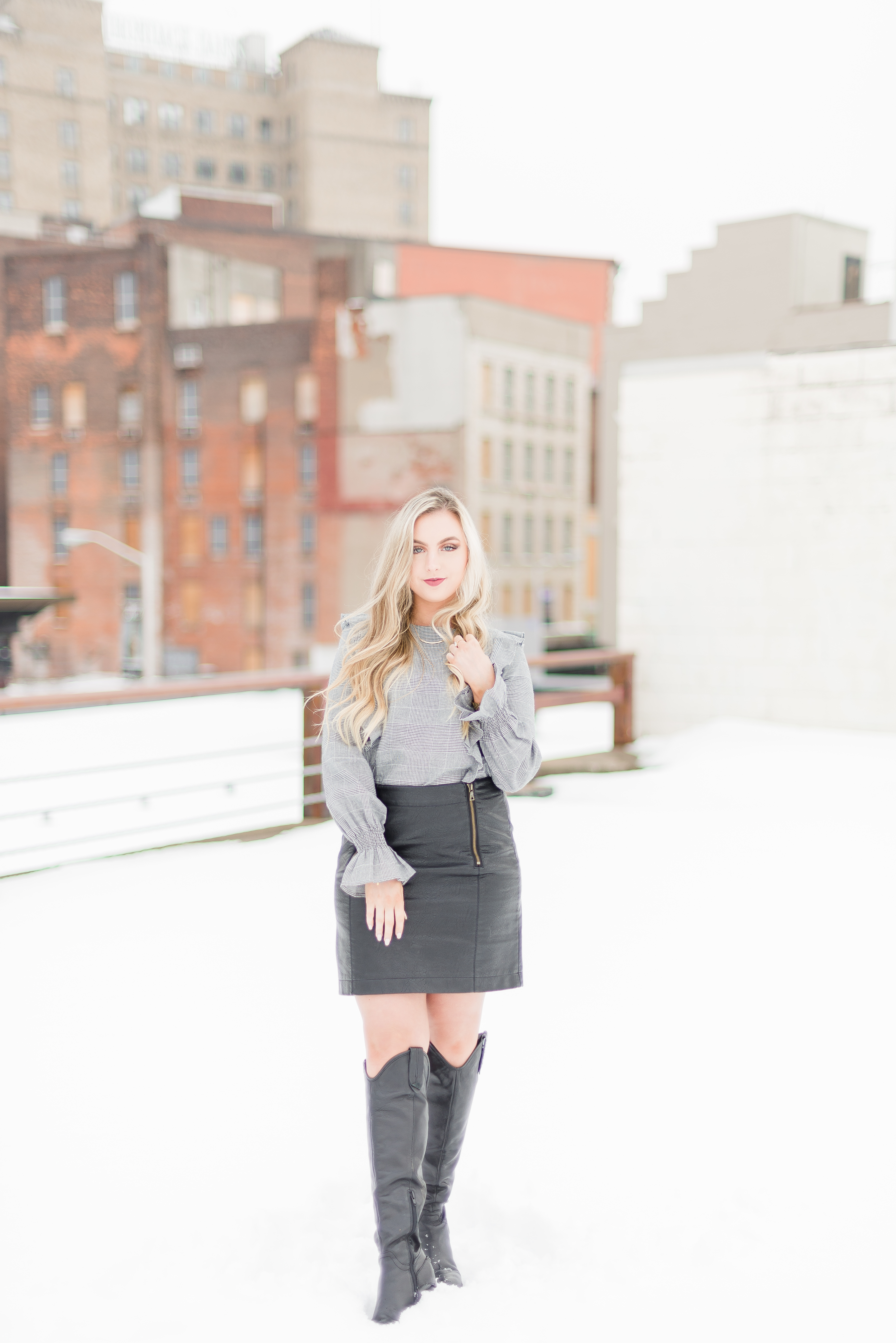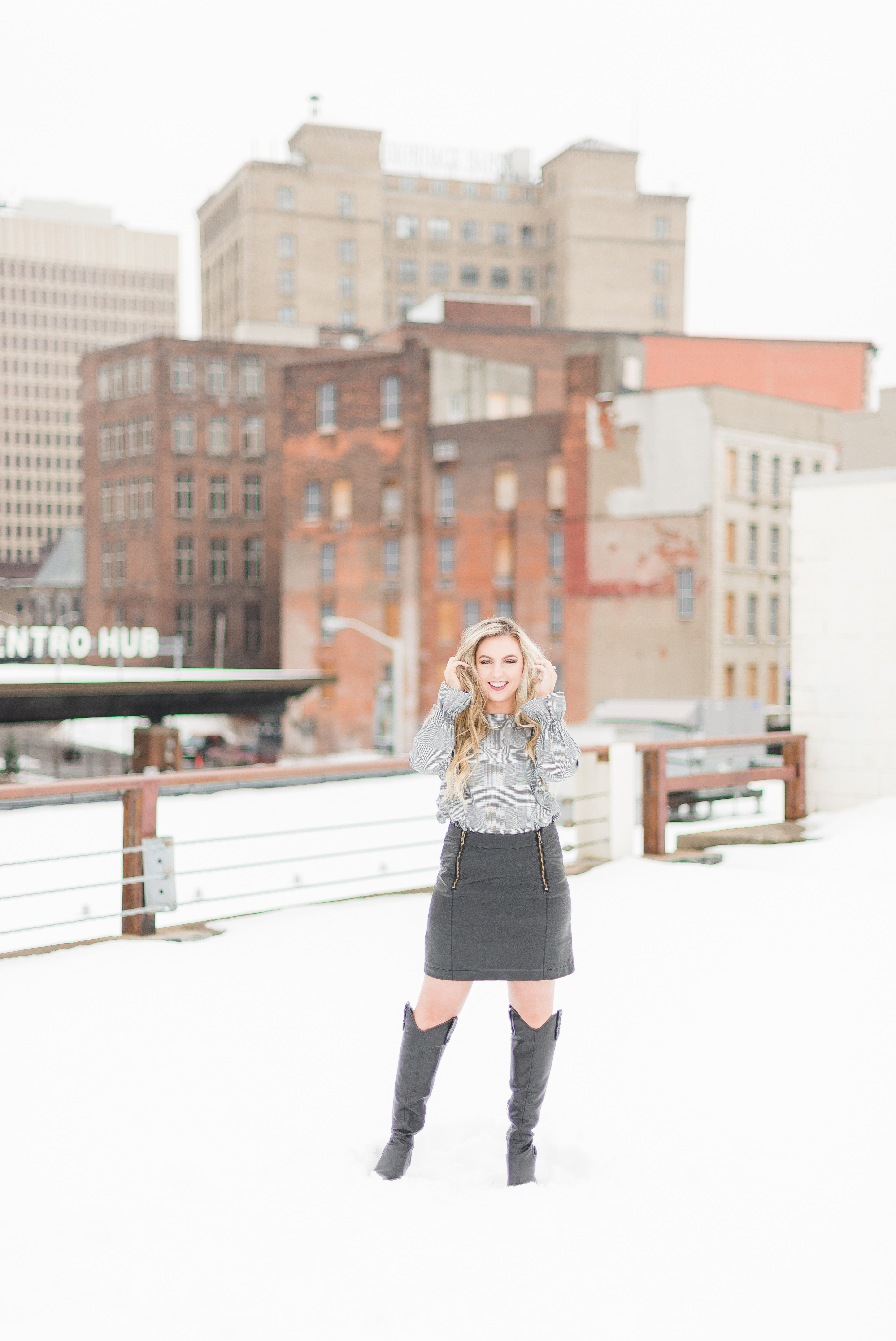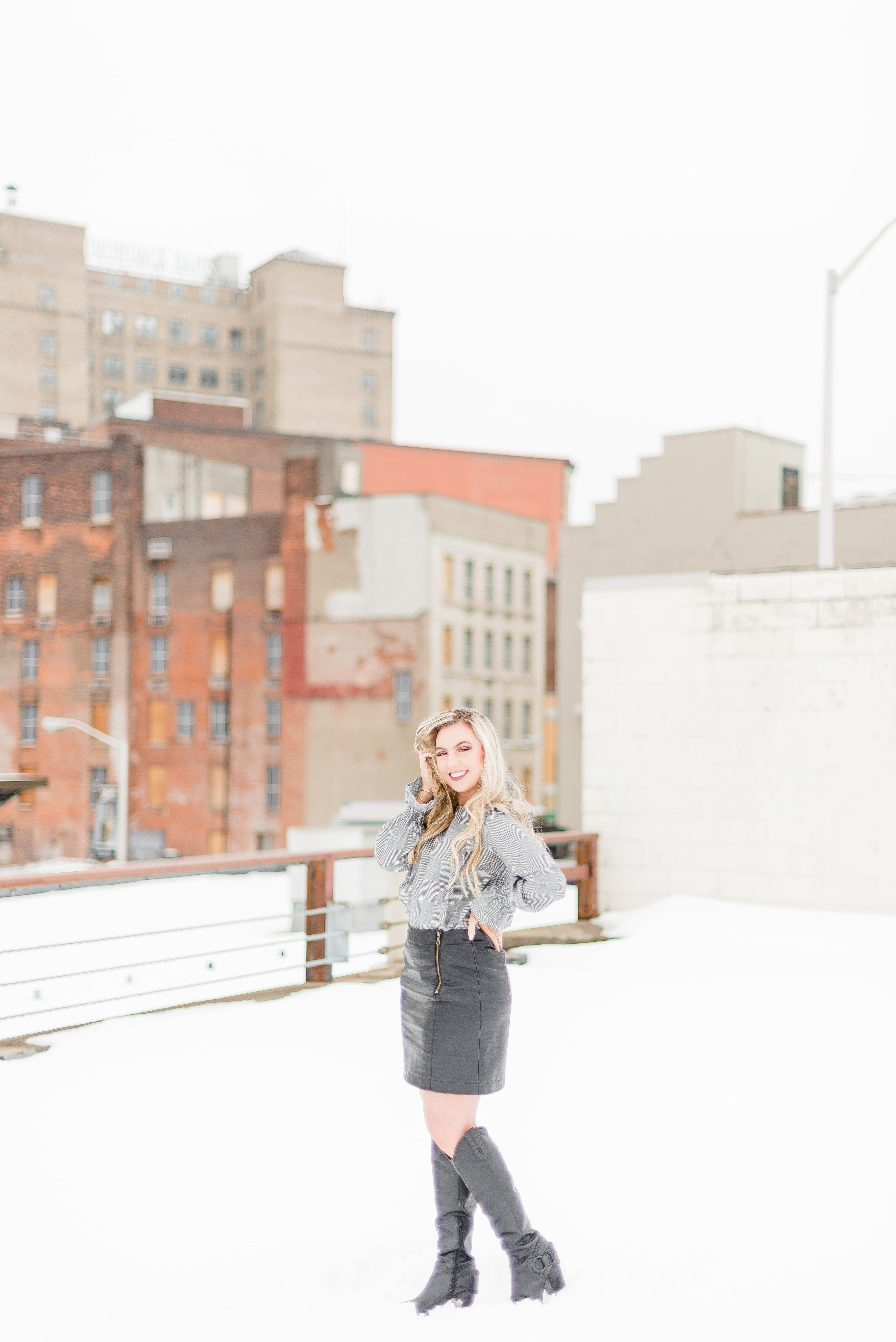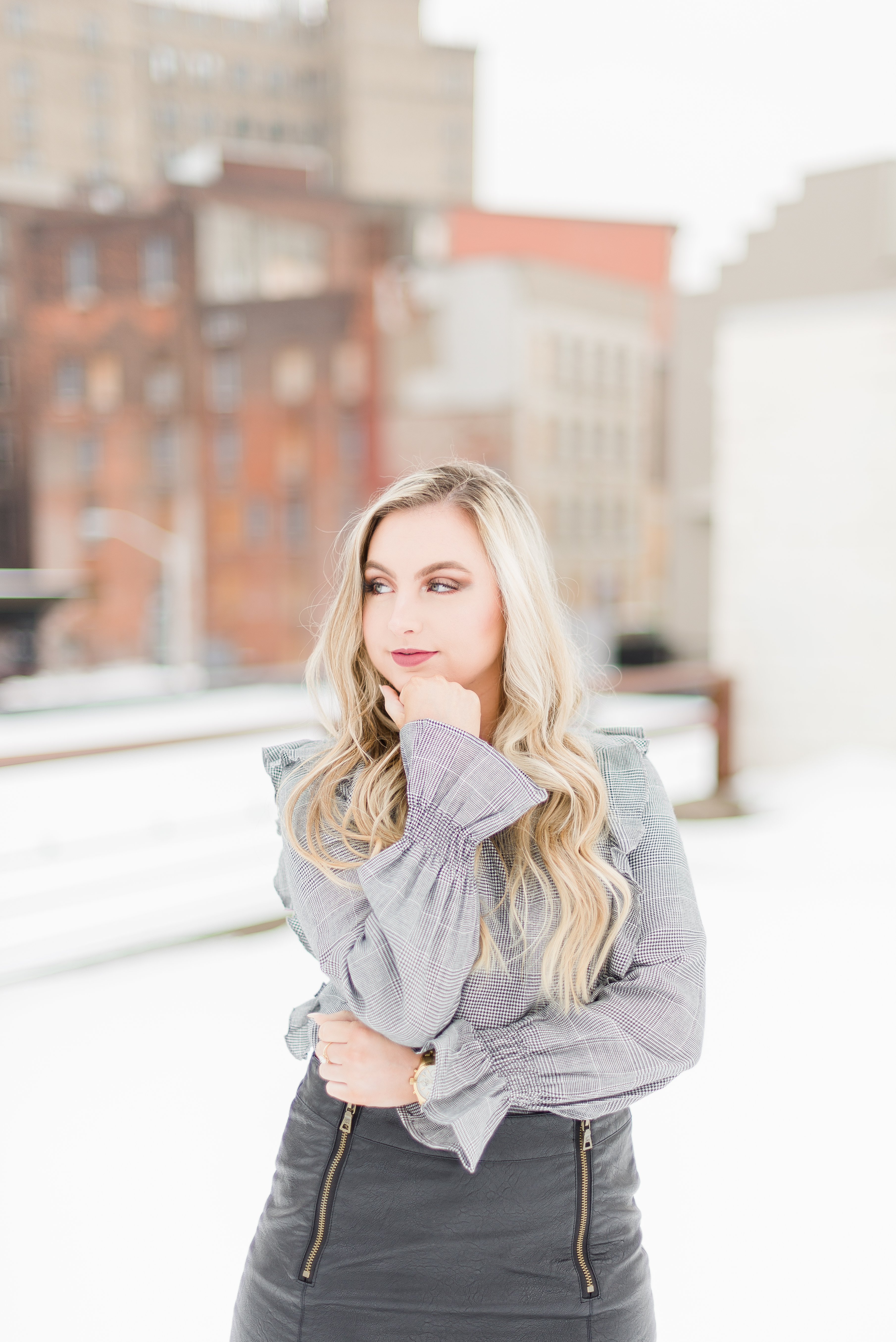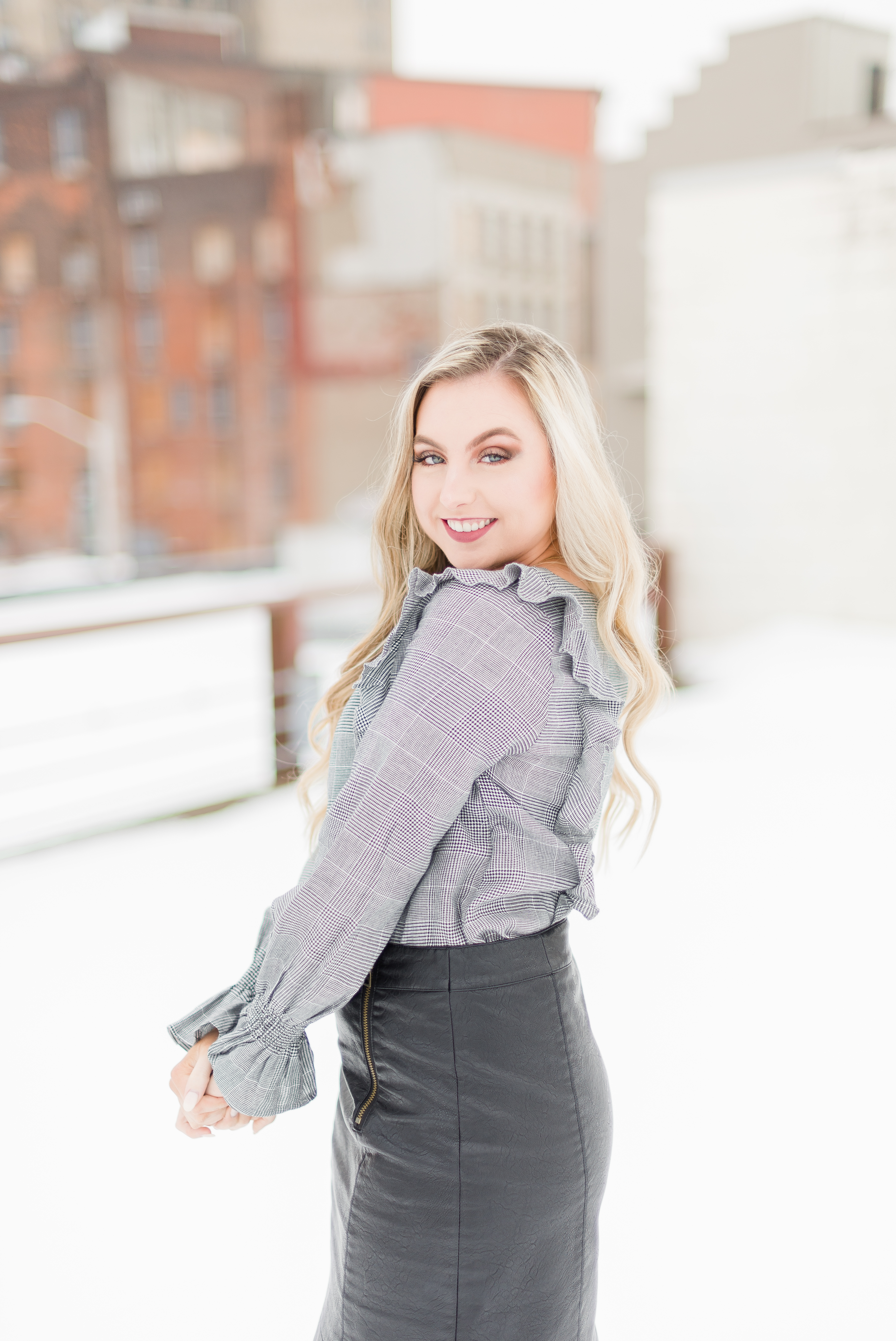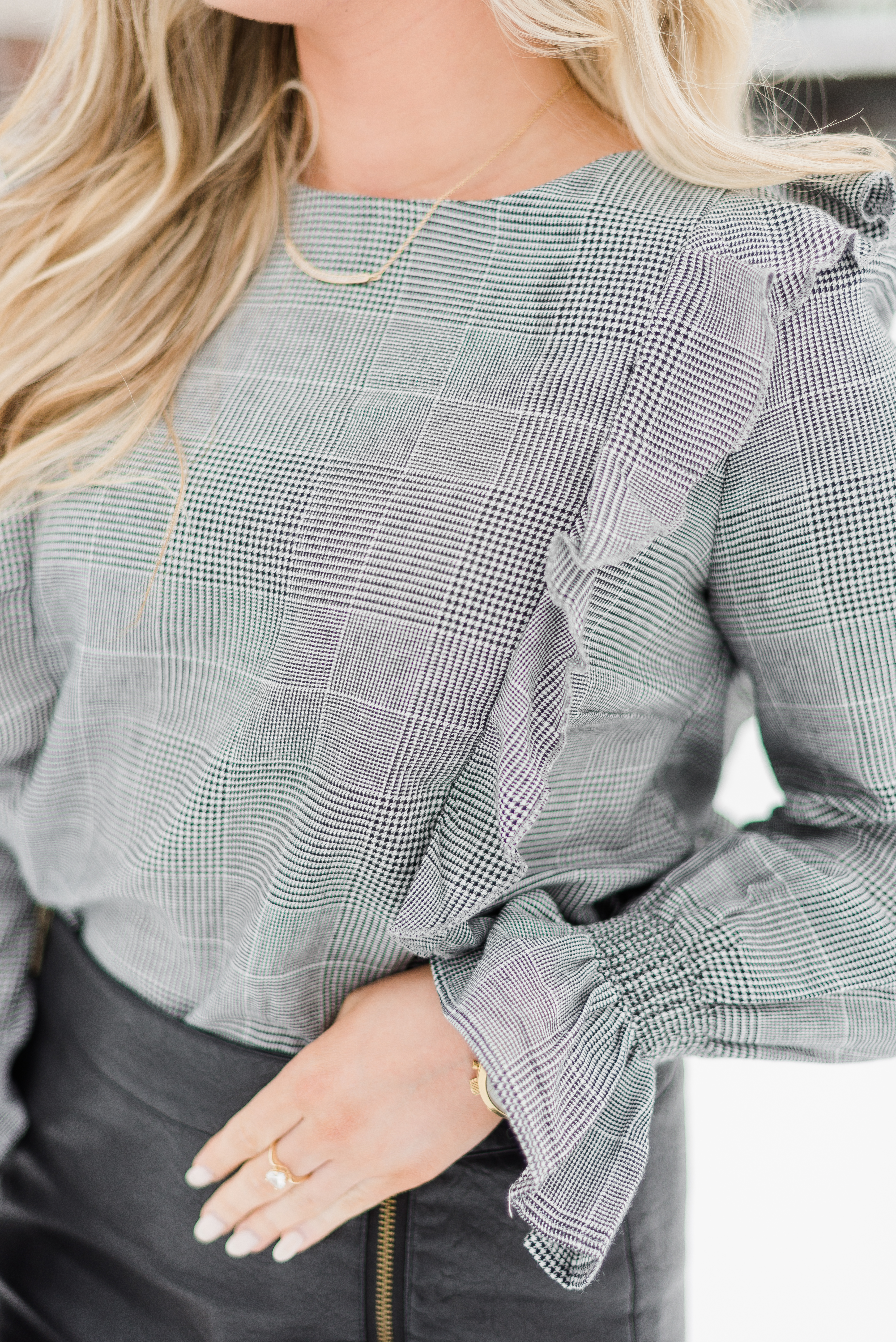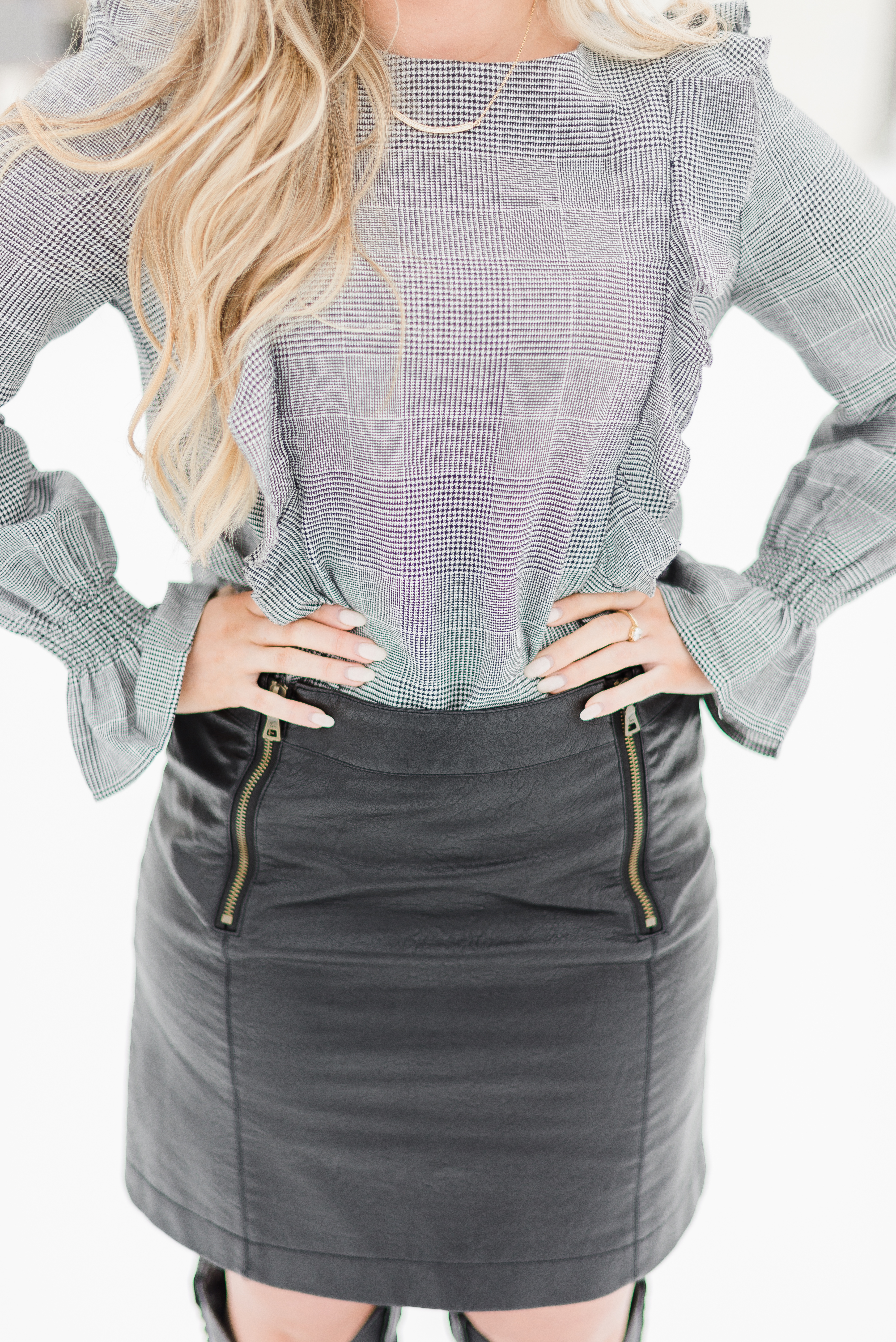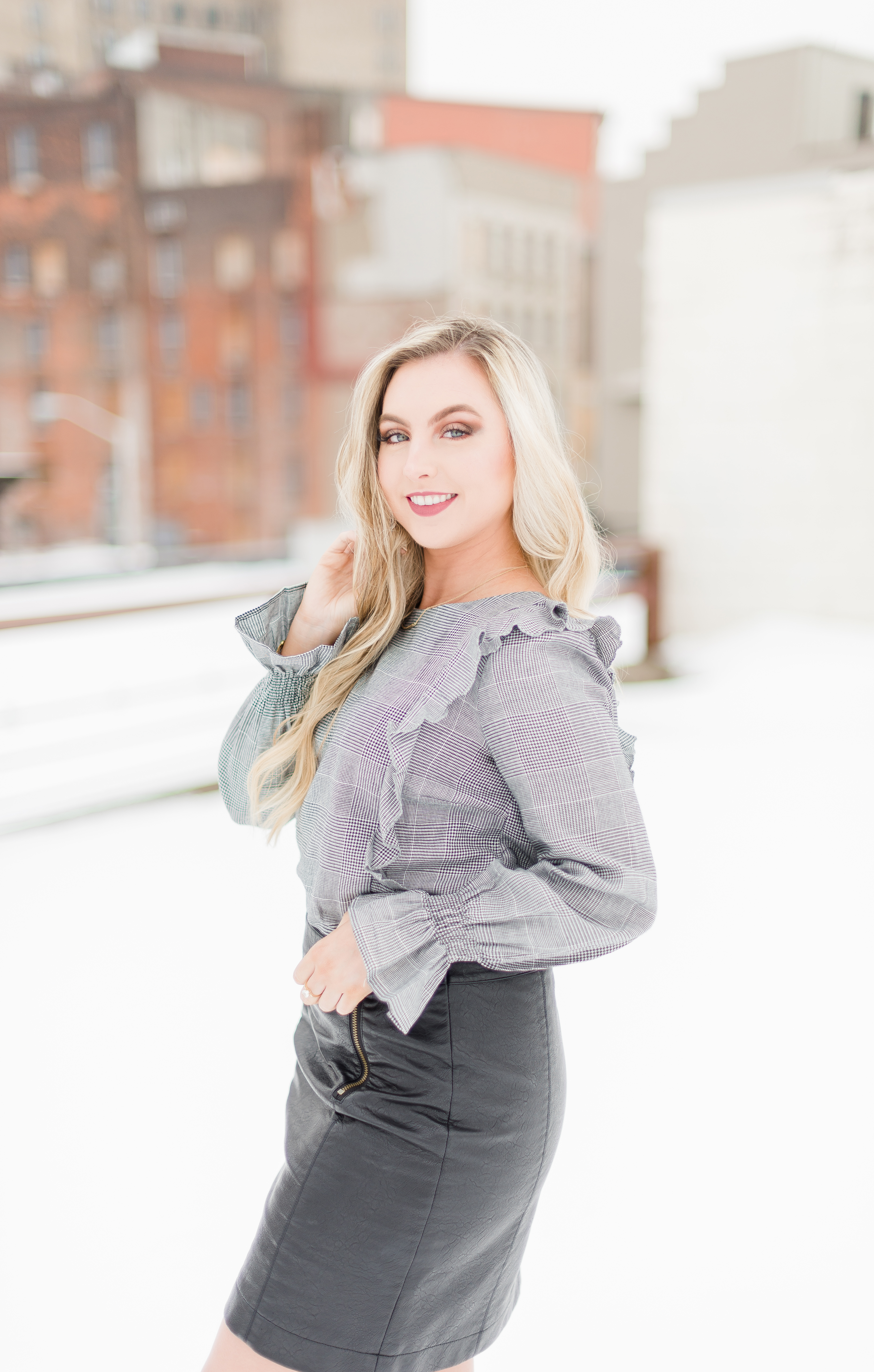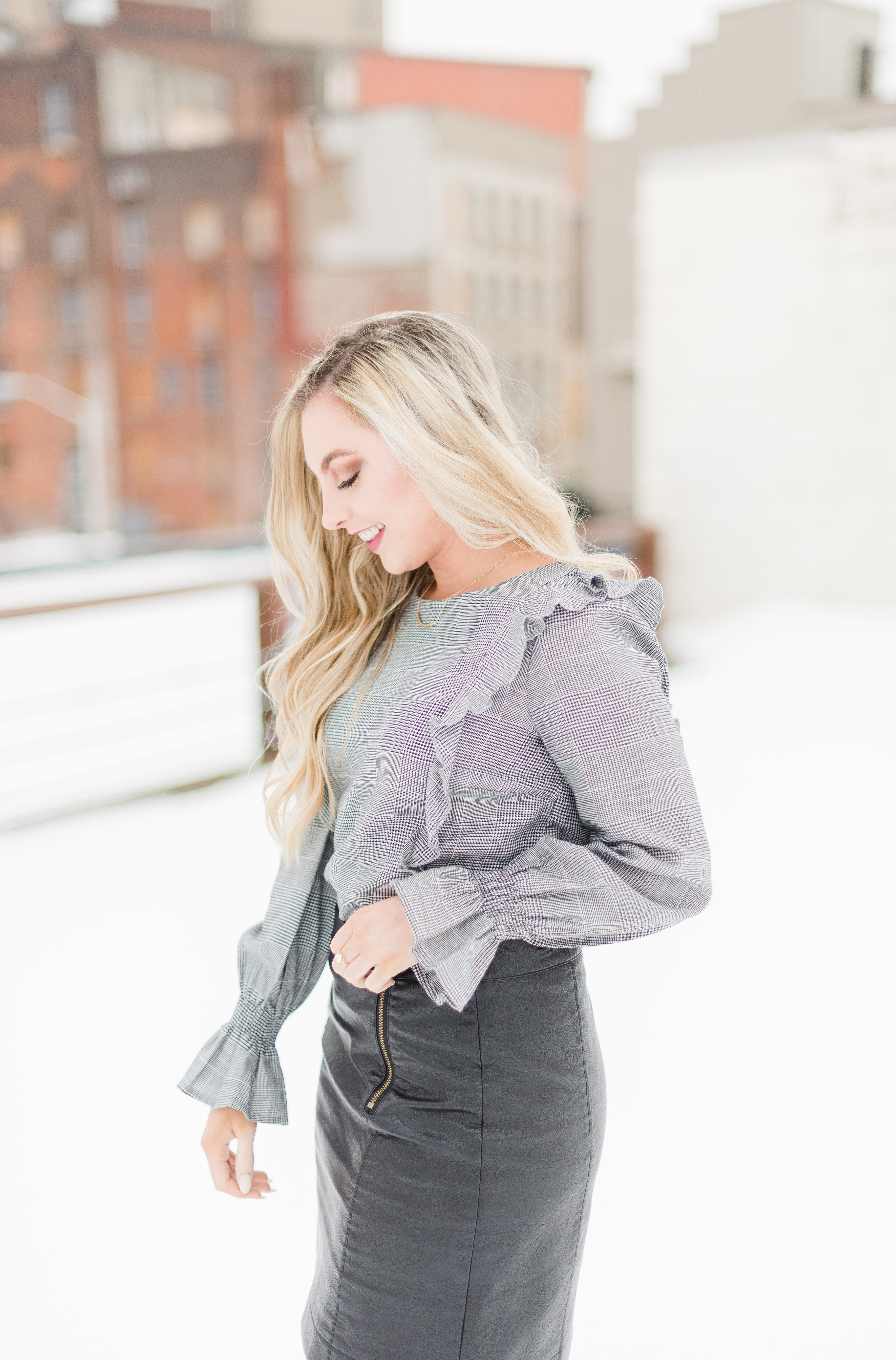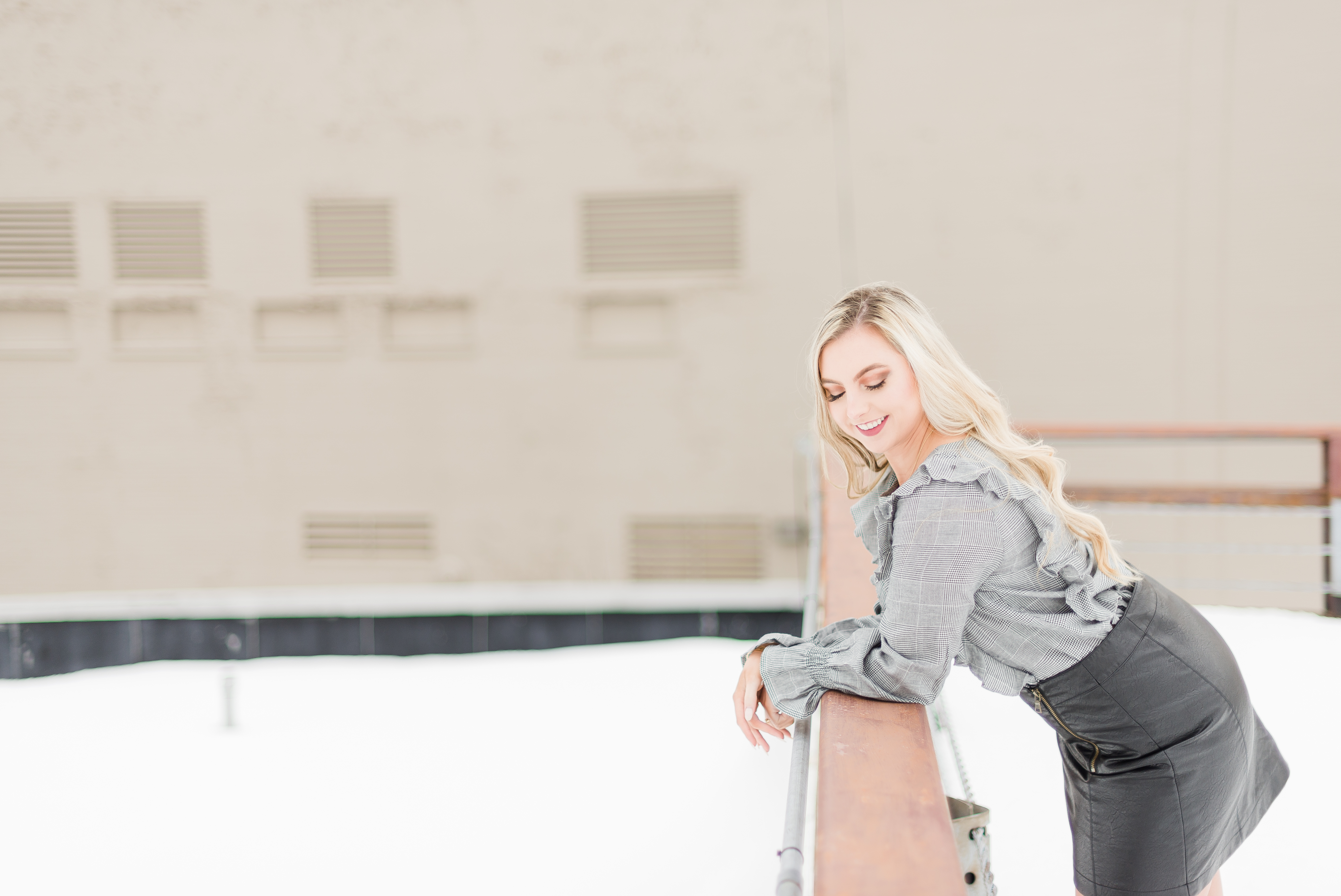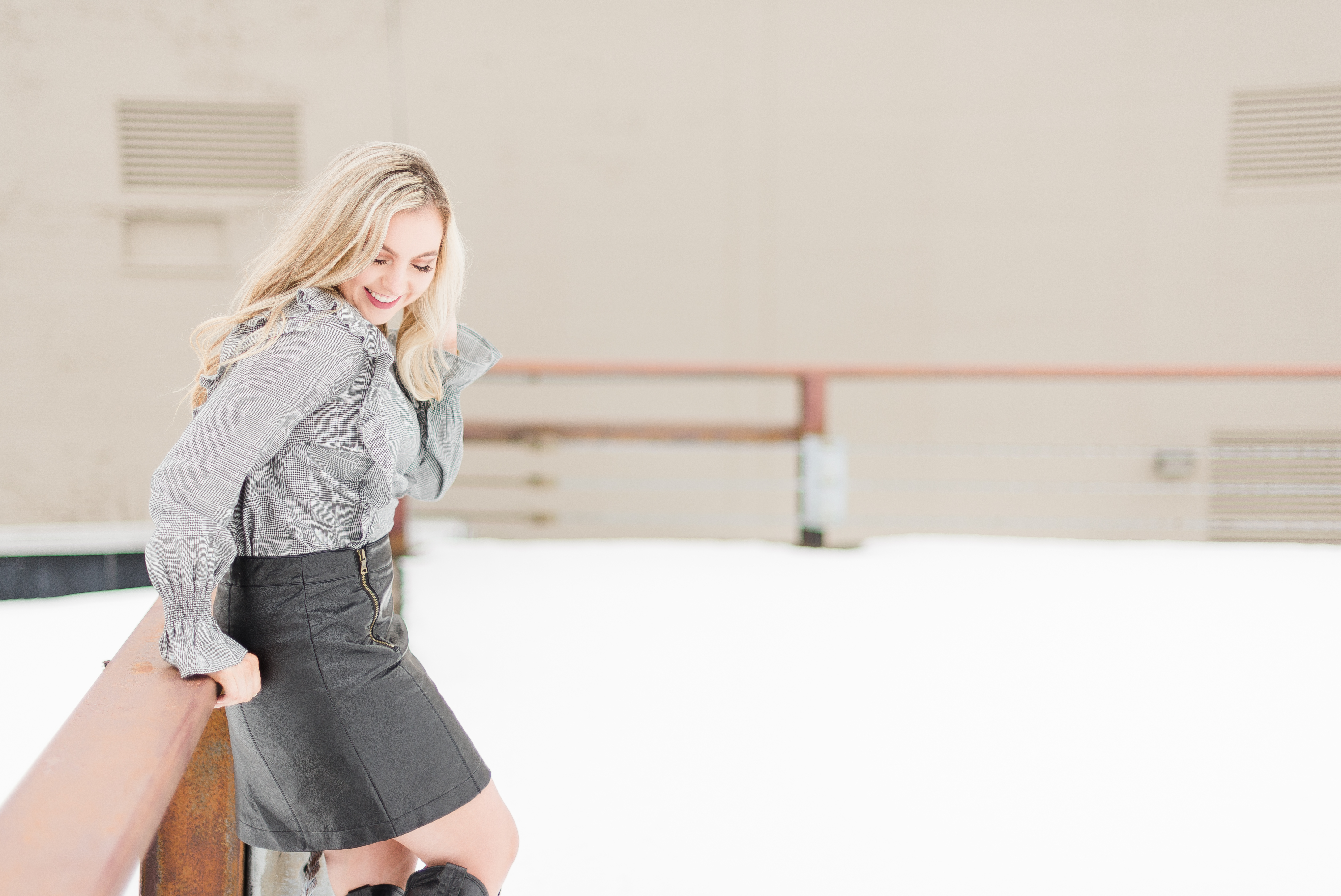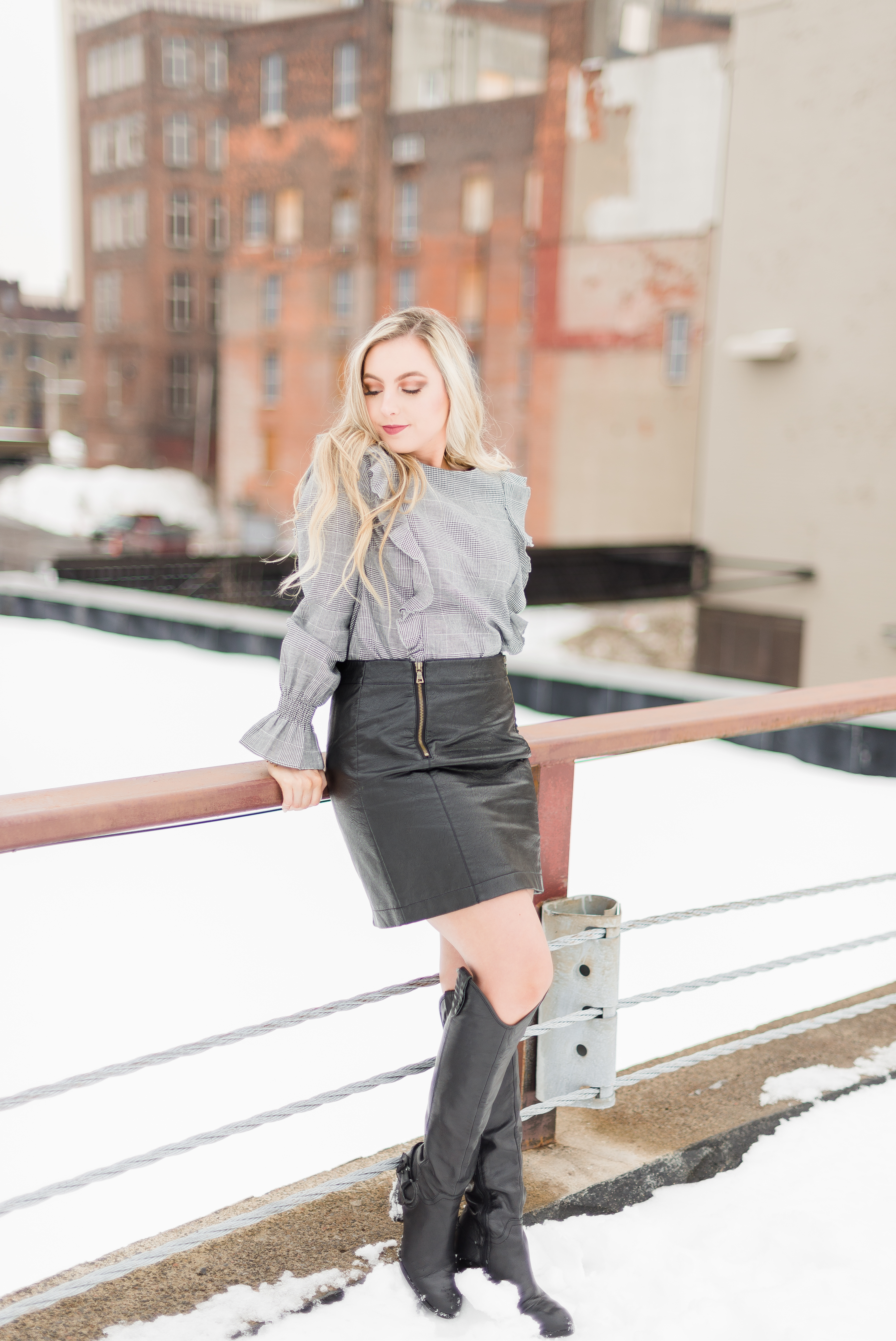 Photography by Molly Elizabeth Photography
Useful Links
Outfit Details
Molly Elizabeth Photography
My Social